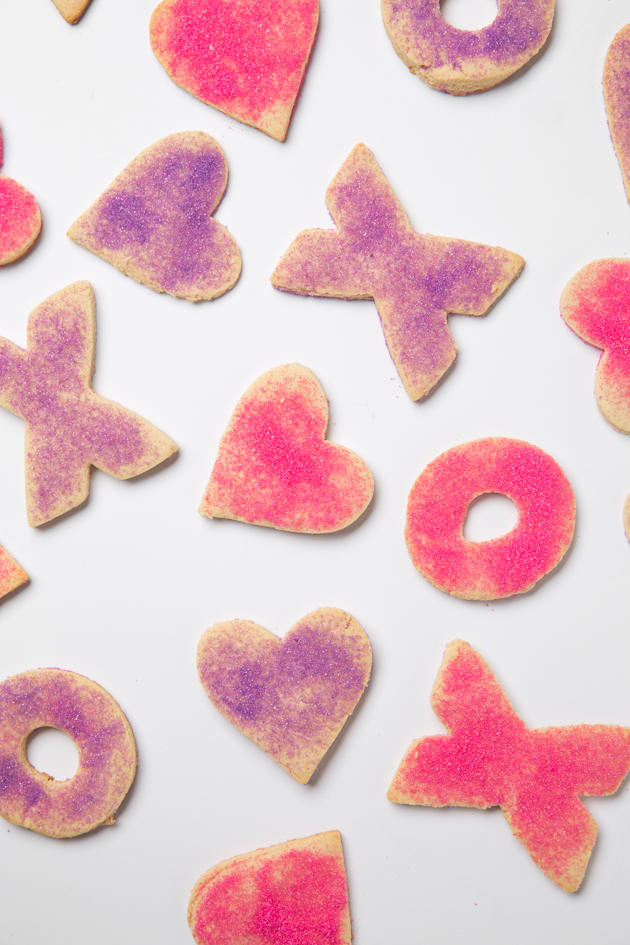 Happy Tuesday! This recipe post may seem a bit out of place on a blog where I typically post nutrient-dense recipes. But I assure you these cookies are actually gluten and grain free. And minus the sugar on on top (more about that later), they're actually relatively healthy as far as cookies go. Almost too pretty to eat, these Gluten-free sugar cookies are sure to be a hit this Valentine's Day.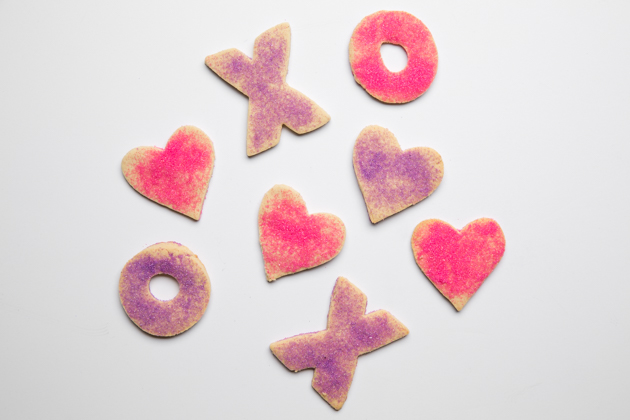 What you will need:
1/2 tsp. baking soda
1/2 tsp. xantham gum
1/2 cup butter (softened)
1 egg
1 tsp. vanilla extract
Sanding Sugar or Frosting for decorating (scroll down for paleo options)
**Use organic ingredients where possible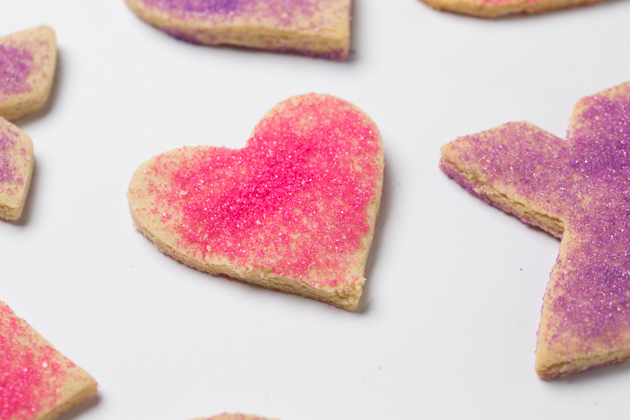 Preheat the oven to 375 degrees.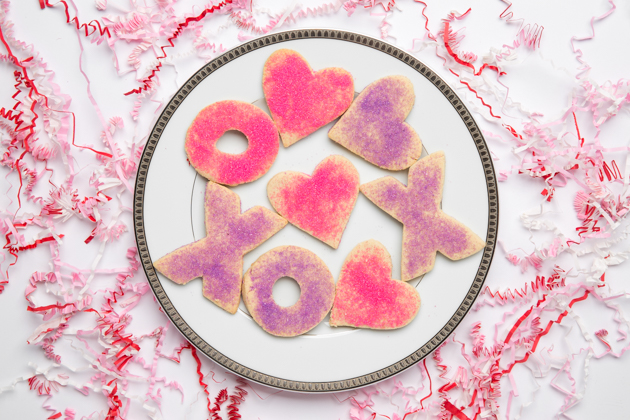 Combine the paleo flour, baking soda and xantham gum and sift over a large bowl. In a separate bowl, beat together the softened butter and maple sugar. Add the egg and vanilla and mix thoroughly.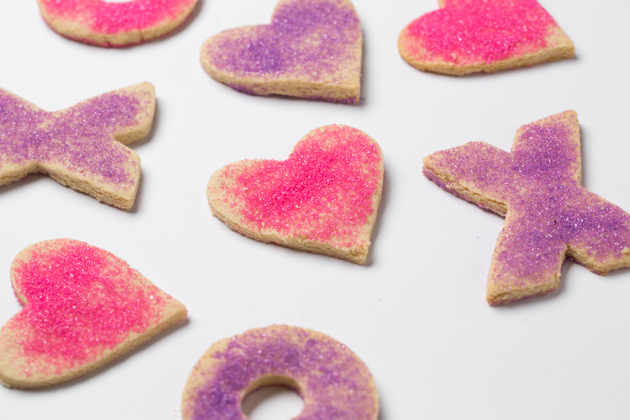 Add the wet ingredients to the paleo flour mixture and combine thoroughly. Roll out the dough on wax paper using a little more of the paleo flour to prevent sticking. Use your cookie cutters to form desired shapes and place the cookies on a baking sheet lined with parchment paper. Dust the cookies with the colored sugar and bake in a preheated oven for 8 to 10 minutes. Let cool before serving. Recipe makes about 28 to 32 cookies.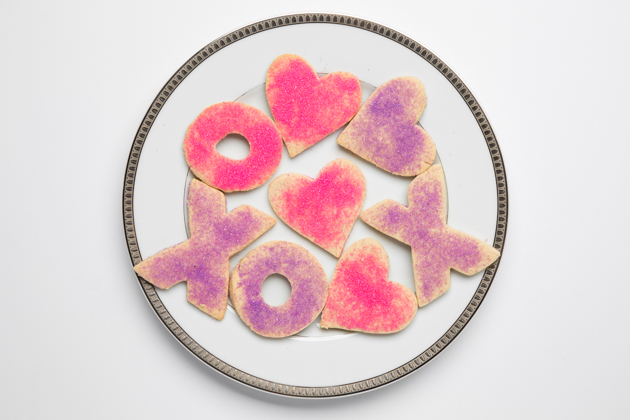 As mentioned, I did make an attempt to keep these cookies completely paleo. I actually tried to dye my own sugar using this recipe
here
. I used maple sugar and combined with raspberry juice I ended up with a delicious glaze rather than colored sugar. While I might have to revisit the glaze recipe at another time, my desired outcome here was to make pretty (and gram worthy) Valentine's Day cookies so I resorted to store-bought sanding sugar. Alternatively can also use paleo frosting to decorate. I found some noteworthy recipes
here
and
here
.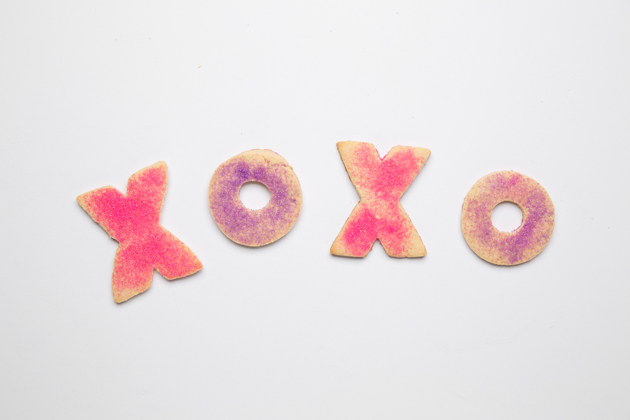 Shop the post: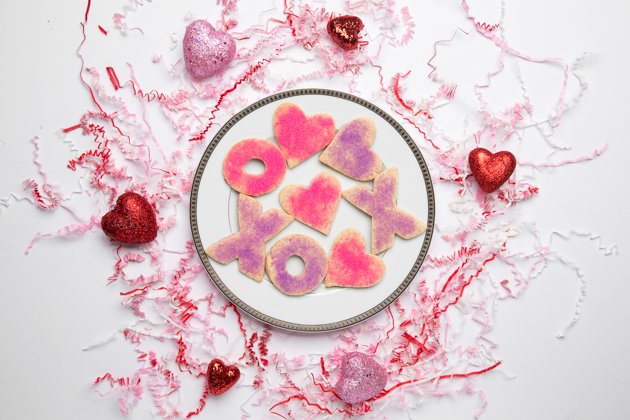 | Hearts of Gold Blog | Dressed to Kill (DTK Austin) | Two Peas in a Prada |
| The Sugared Lemon | Pish to Posh | Coffee Beans and Bobby Pins | Fashion And Frills |
| Jasmine Elias | Posh in Progress | From the Family With Love | Styled Blonde | So Heather |
| Outfits & Outings | Busbee Style | Kayleigh's Kloset | Lou What Wear | Bay Area Fashionista |
| Hey There, Chelsie | The Chambray Bunny | 30A Mama | The Style Lynn Life | Zoë With Love |
| The Polished Posy | Pretty Little Shoppers | The Sensible Shopaholic | Eat Pray Wear Love |
| A Gallon of Glitter | To Be Bright | Wishes & Reality | Style on Edge |
This giveaway is brought to you by the talented bloggers you see above! Enter by performing the actions below in the Rafflecopter for a chance to win a $500 Nordstrom Gift Card. This is definitely one giveaway you won't want to miss!
Make sure to do the actions in the Rafflecopter before marking they are done! Marking done doesn't automatically perform the action.
(We do verify entries!)
Giveaway runs from Jan 30, 2018 to Feb 13, 2018 (concludes at 12:00 AM on the last day). Open to the US, UK and CAN. By entering you are agreeing that you are performing the actions in the Rafflecopter that you have marked as done and you understand you may be subscribed to hosts' email lists. By entering you are agreeing that you agree to these newsletter subscriptions and all other terms & conditions of the giveaway. More giveaway details can be read in the terms & conditions in the Rafflecopter. Winner will be announced within 10 days of the conclusion of the giveaway and entries will be verified by the hosts. Thanks for participating, I can't wait for you to go check out these wonderful bloggers!
Thank you so much for stopping by!
xoxo,
Lisa
Let's be social!