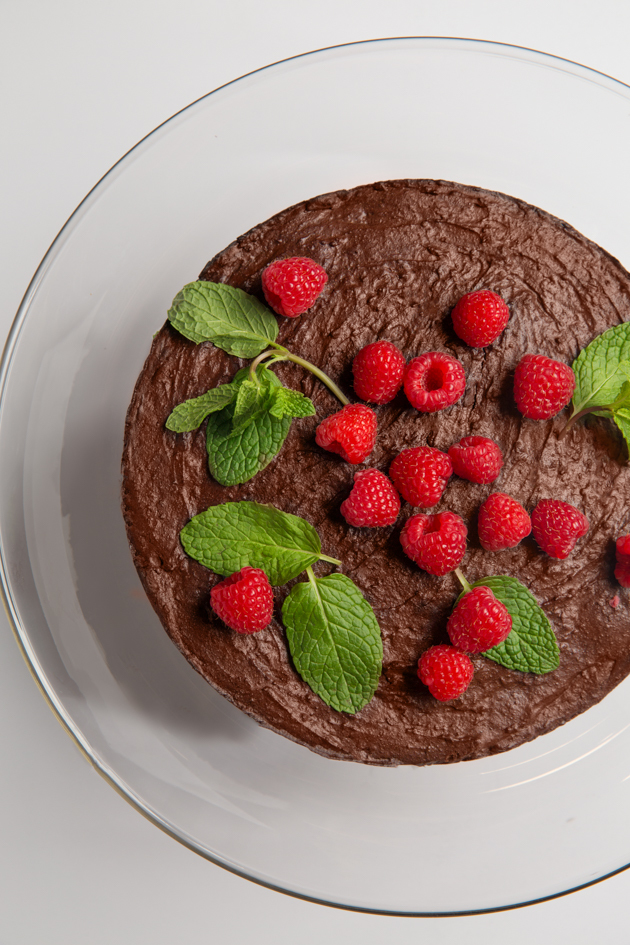 Happy weekend! If you happened to catch my last post you might have noticed this Gluten-Free Double Chocolate Kahlua Cake I served at my
Galentine's Day soiree
. Not only is this cake gluten free, it's also grain free. It's made with cassava flour which is a root that, believe it or not, has some
health benefits
. So basically, it's healthier to eat this Gluten-Free Double Chocolate Kahlua Cake than not to eat it… okay, it's almost Valentine's Day… just humor me on this one. 🙂 Make this for your sweetie and thank me later.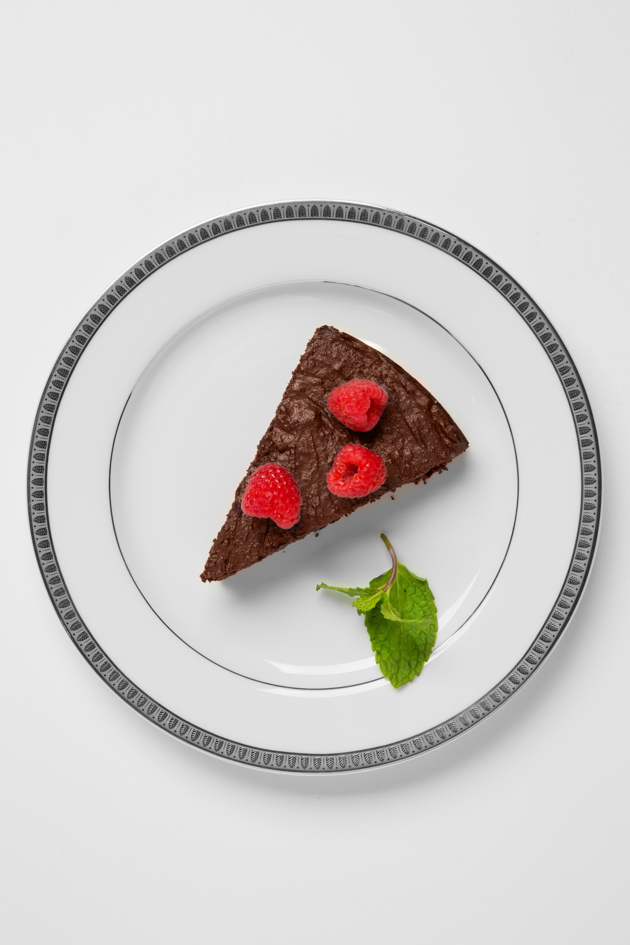 You will need:
3 Cups (15 oz.) Semi Sweet Chocolate Chunks (I used
Enjoy Life
which is dairy, nut & soy free)
3/4 cup Coconut Cream
1/2 cup Cocoa Powder
1/2 cup Cassava Flour
3 Eggs
3 Egg Yolks
6 Tbsp. Kahlua
1 1/2 tsp. Vanilla Extract
1/3 tsp. Sea Salt
Coconut oil to grease pan
Raspberries and Mint Leaves for garnish
**Use organic ingredients where possible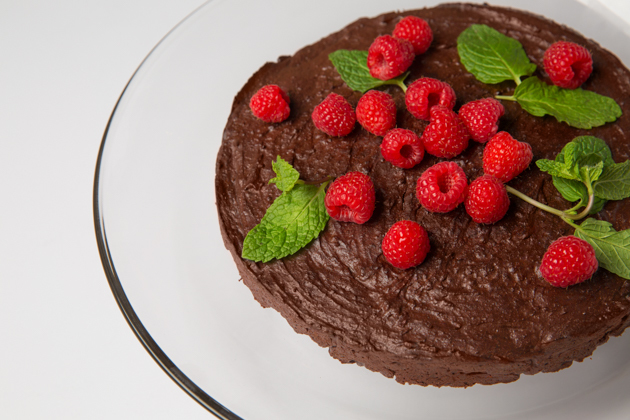 Preheat the oven to 350 degrees.
Grease a 9 inch round spring form pan with coconut oil.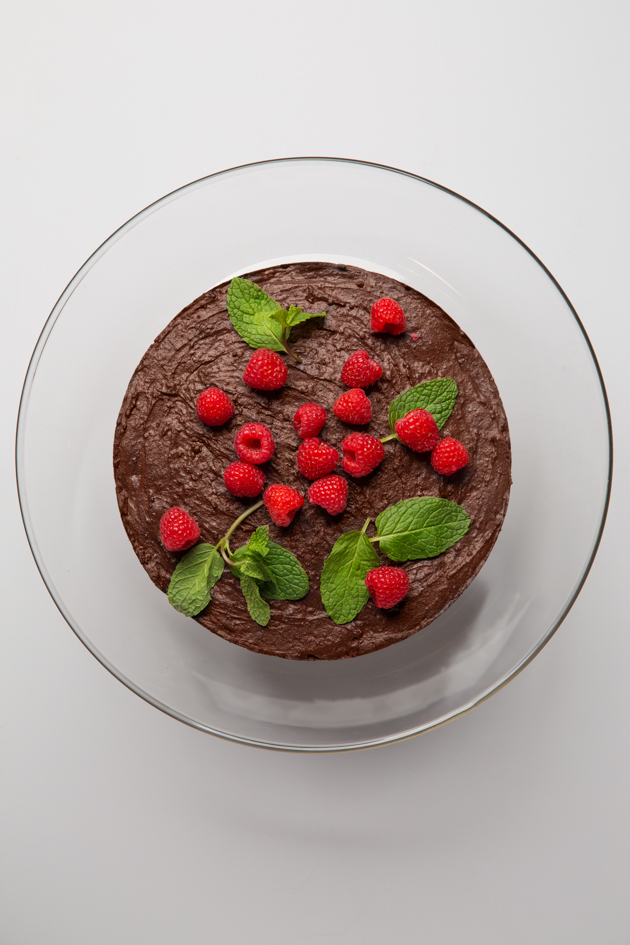 Melt chocolate chunks over a double boiler. Let cool off heat for a few minutes and add in the coconut cream.
Lightly beat eggs and egg yolks. Add in the Kahlua, Vanilla extract and sea salt.
Combine the egg mixture with the chocolate mixture. Add in the Cassava flour and cocoa powder stirring with a fork until thoroughly combined.
Pour the mixture into the spring form pan, using a spatula to flatten the top. Bake for 30 to 35 minutes in a 350 degree oven. Let cool before serving.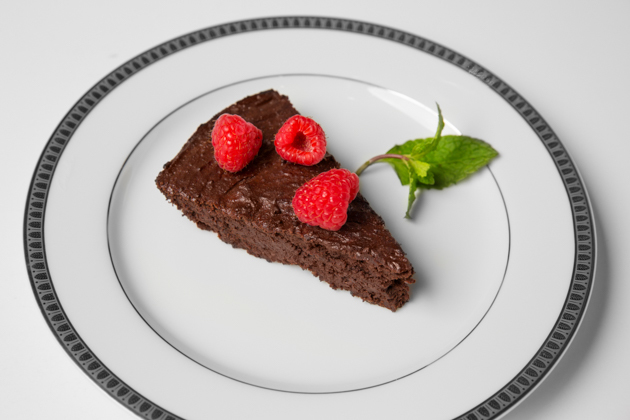 Shop the post: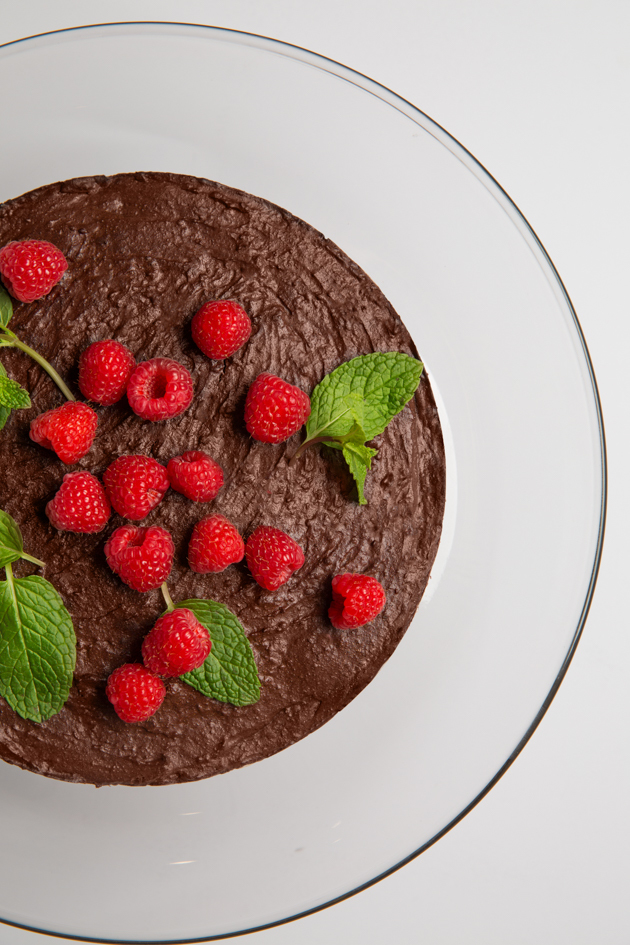 What's on your menu for Valentine's Day? Please share your favorite recipes and be sure to tag me if you try this Gluten-Free Double Chocolate Kahlua Cake.
Thank you so much for stopping by!
xoxo,
Lisa
Let's be social!