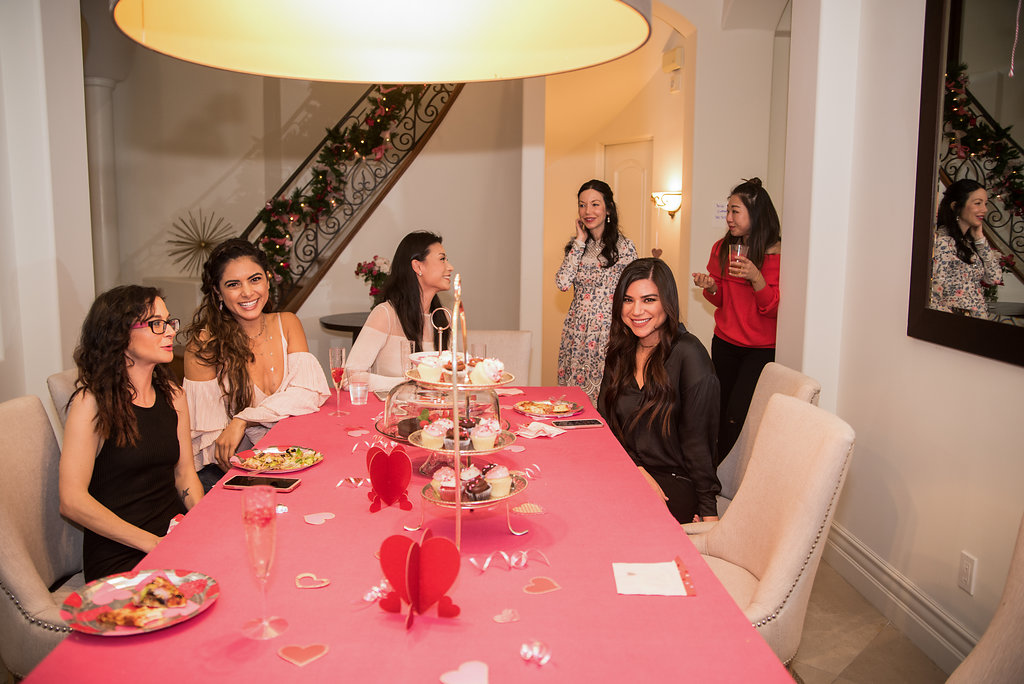 Last year Kali, Amina and I had so much fun celebrating
Galentine's Day
, that I decided to invite a few more gals to join us this year for a Galentine's Day Soiree! If you happened to catch my
Valentine's Day Décor
post a few days ago, you already got a sneak peek, but now I'm excited to reveal the final details.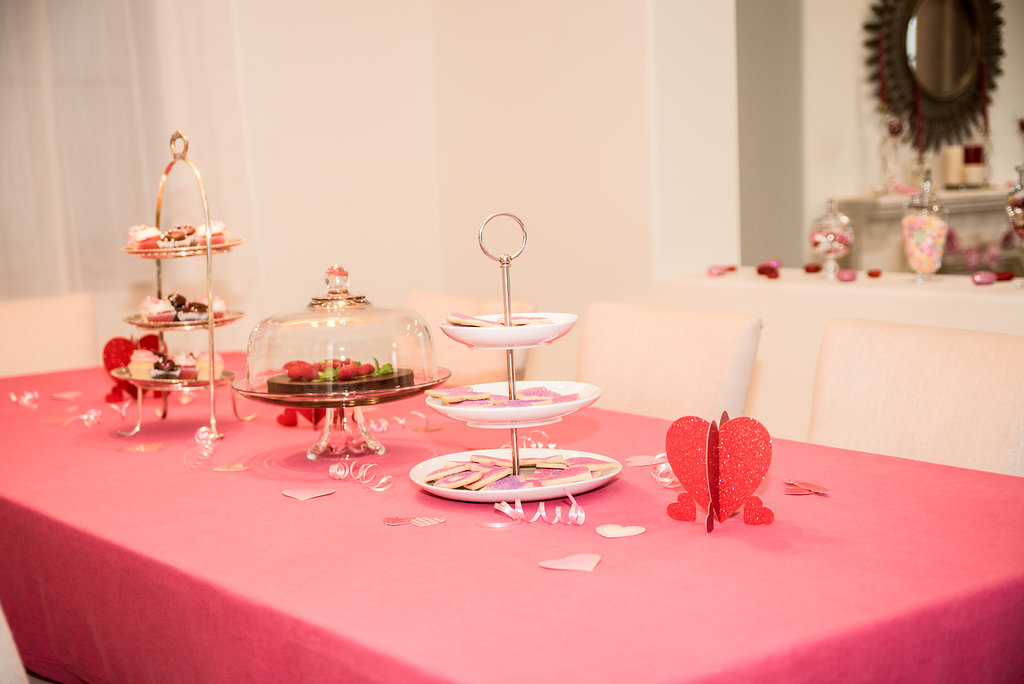 I decided to set my dining room table with cake and tea trays filled with sweets… but still leaving room for guests to sit down with their food and drinks. At so many parties everyone crowds around the kitchen and stands around with plates in hand, but since this was going to be a smaller group I wanted to let my guests sit and relax.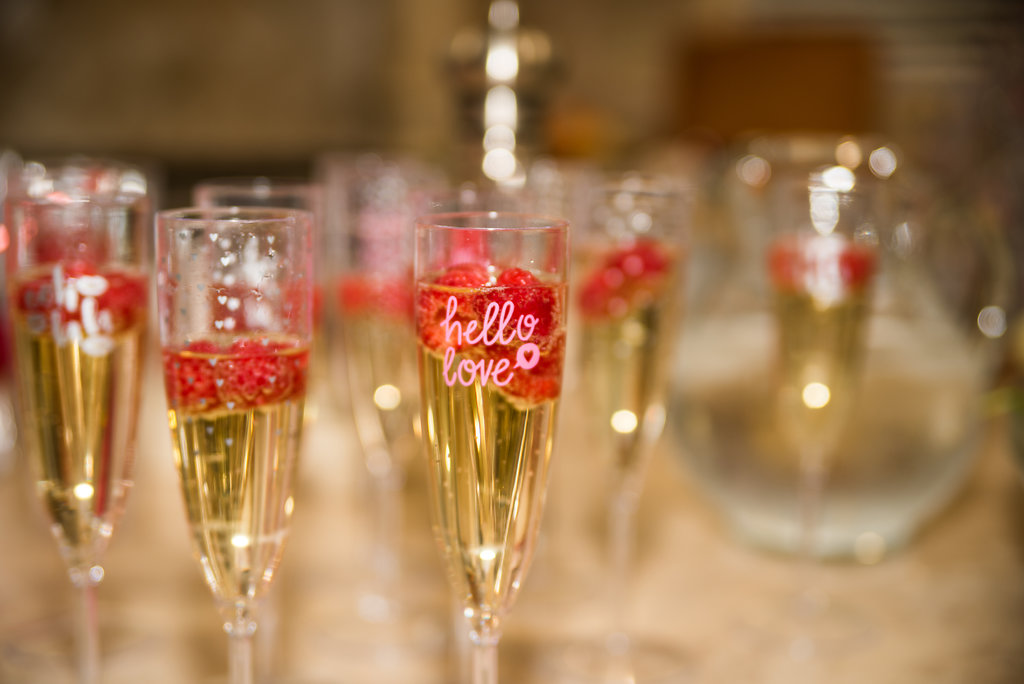 And what better way to relax than with a glass of champagne or two? I threw a few raspberries into each glass to go with our Valentine's Day theme. How cute are these
Champagne Flutes
I found at Target?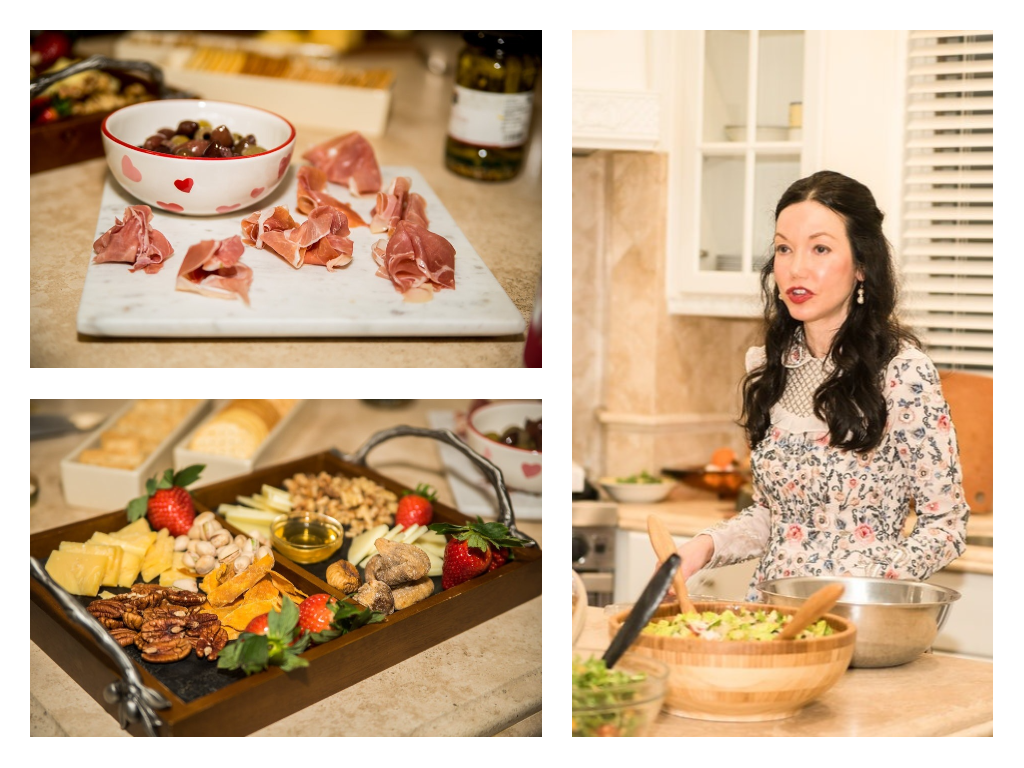 I wanted to keep the menu simple with cheese, fruit and prosciutto platters, salad and pizza. And of course everyone knows on Galentine's Day you have to save room for dessert! 🙂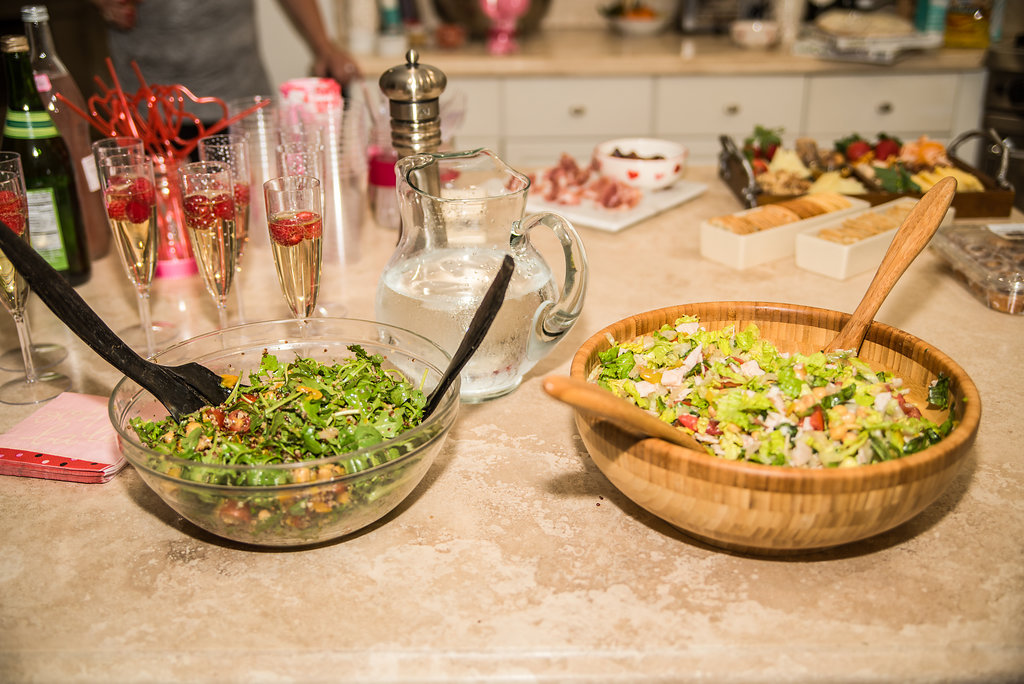 I made my favorite
Italian Chopped Salad
, along with a Vegan Chopped Salad (pictured on the left). The vegan salad was something I threw together on a whim, but I've already had requests for the recipe. I'll be sure to put it on the blog soon.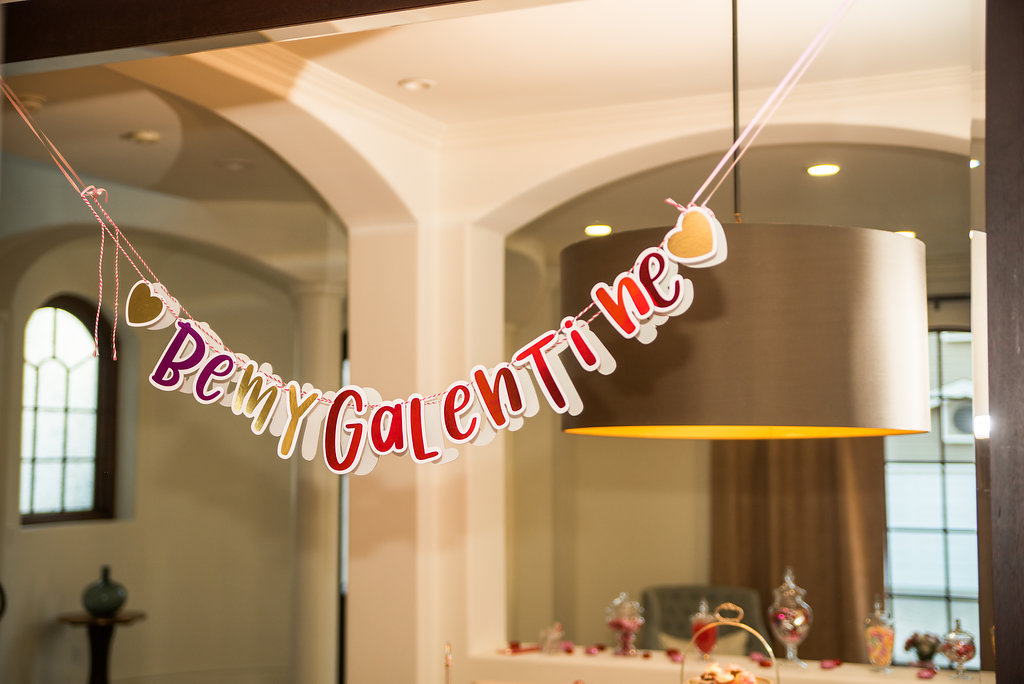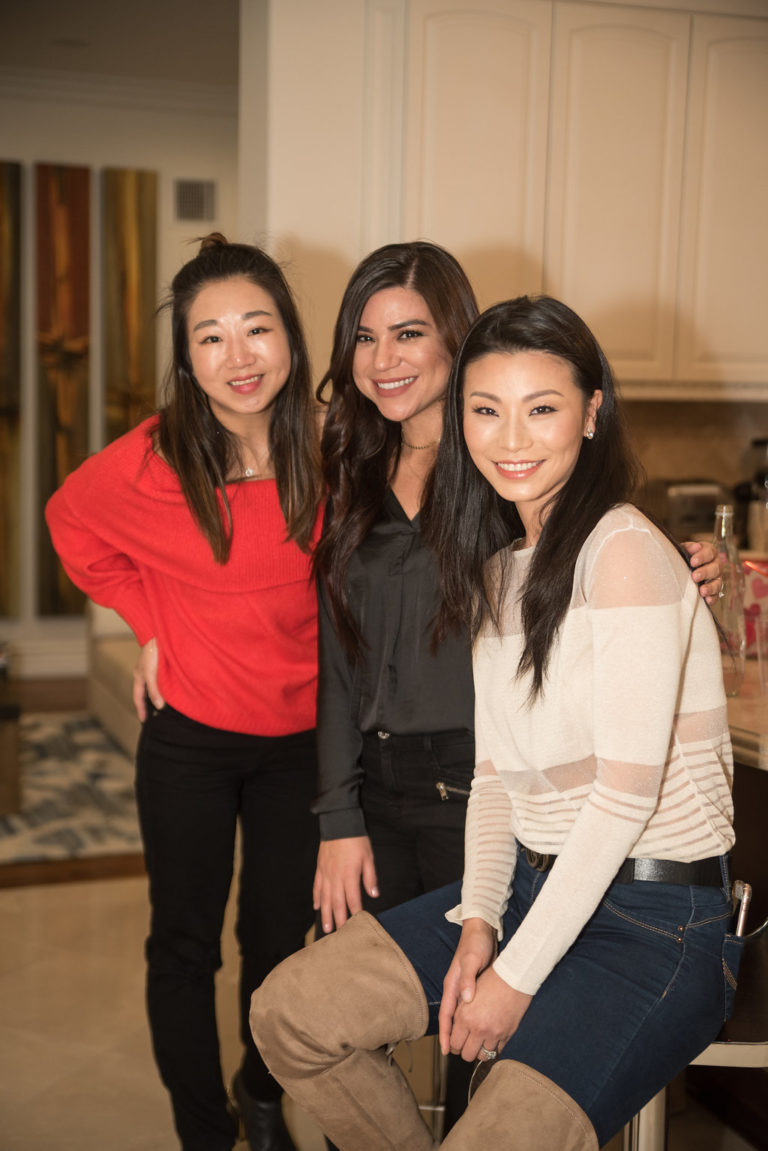 Sheree
and I have been friends for awhile and I'm sure you've seen her a few times
on the blog
. We met
Amanda
at a Blogger event and I met
Ming
through Instagram. By the end of the night it felt like we were old friends.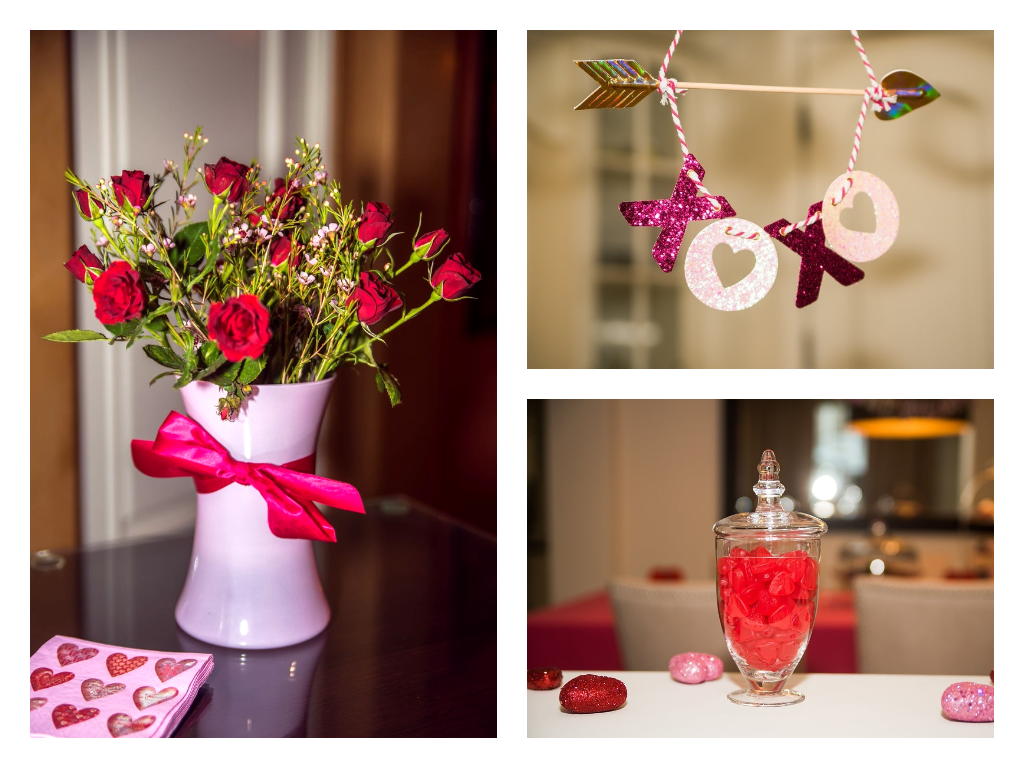 Nearly every vase was filled with DIY floral arrangements and tied with a pretty pink bow.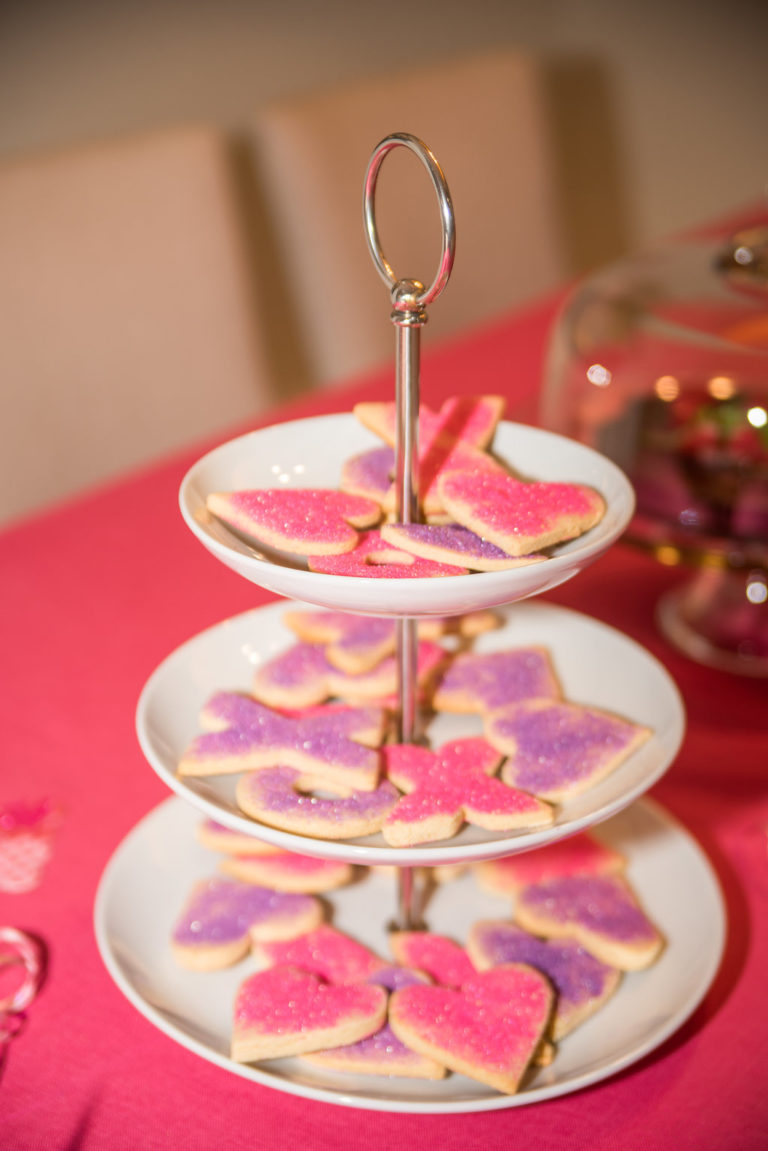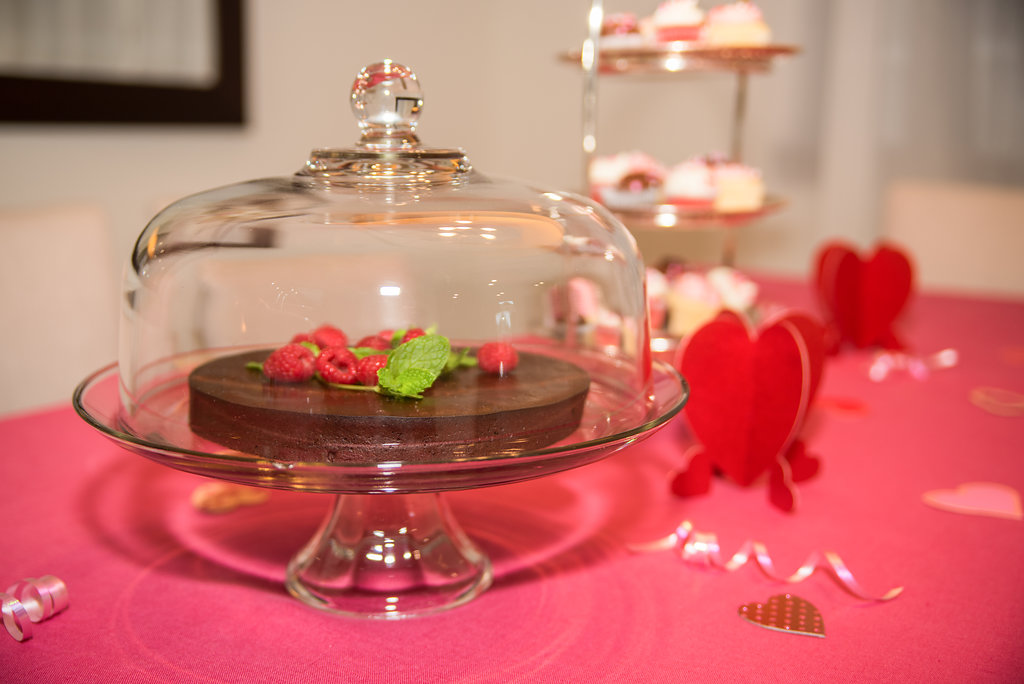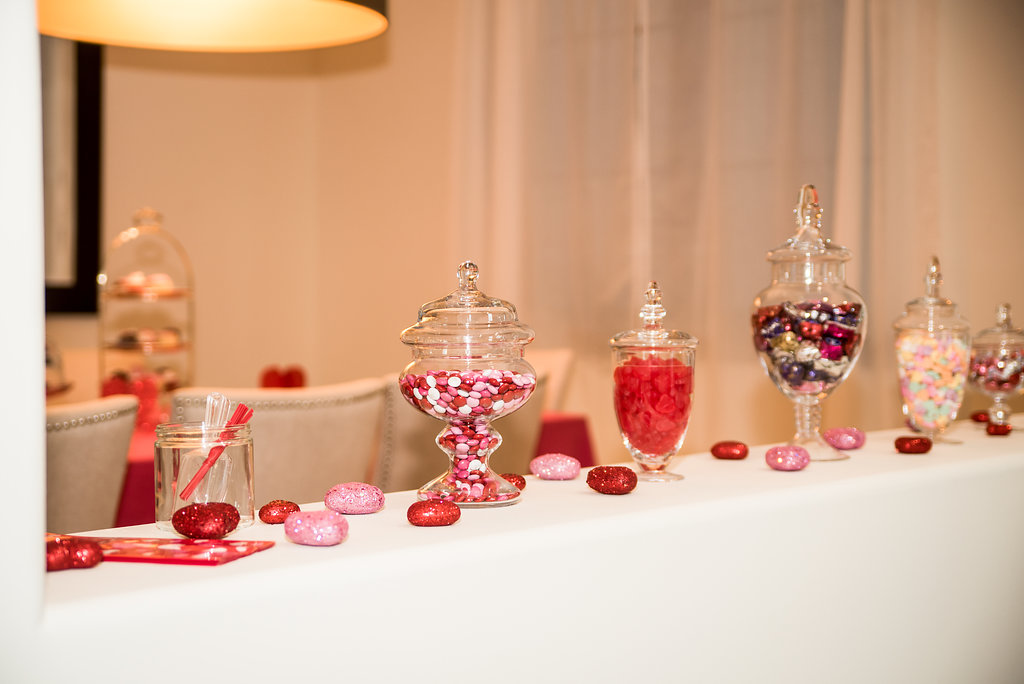 The candy buffet was so popular at our
movie night
, that I decided to bring it back Galentine's Day style! All the girls took candy home for their sweethearts (and some for themselves too). I'm leaving it up until Valentine's Day of course and it's been a delight to my neighbors and everyone else whose come over since the party. Also, the hubby was happy we had little ties for the treat bags… he needed an extra one for his loaf of bread this morning. 🙂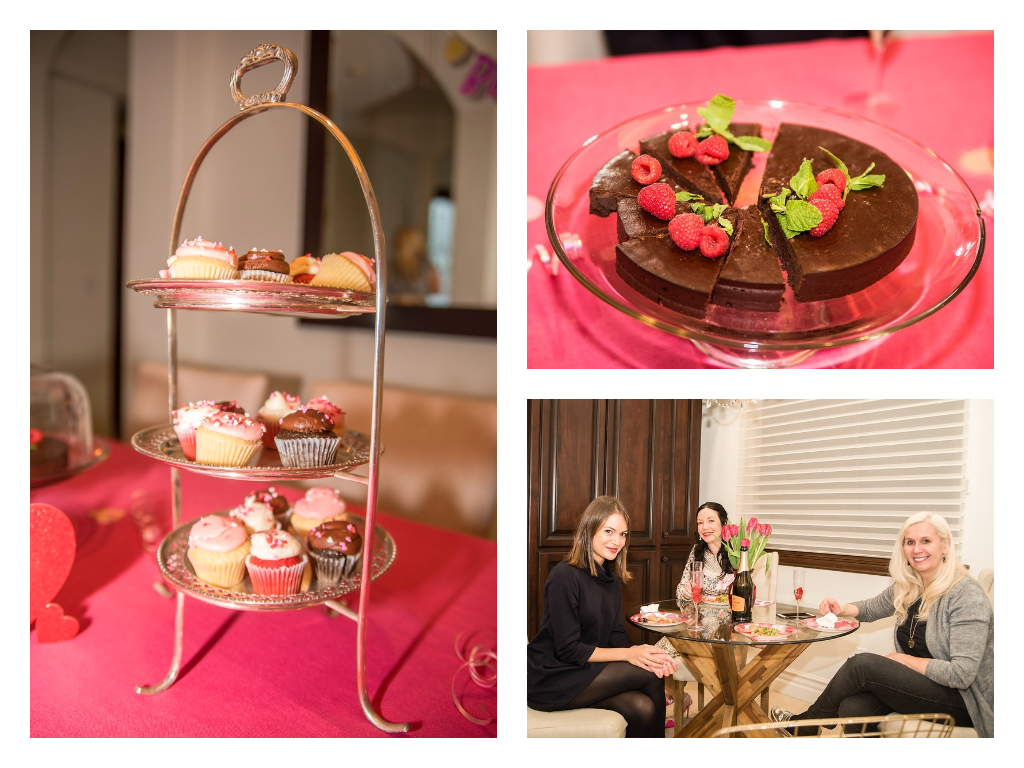 Susie Cakes
is our family favorite bakery and the hubby ordered a dozen and a half mini cupcakes… we didn't have a single one left after the party. I was really happy to sit down and relax with my girls
Mia
and
Mariana
.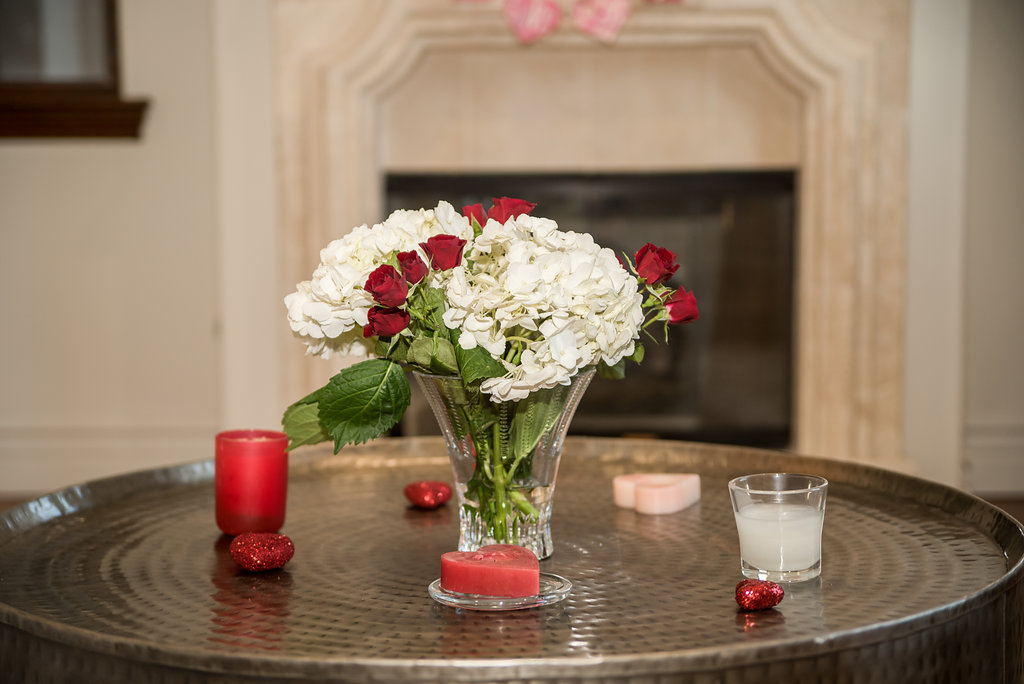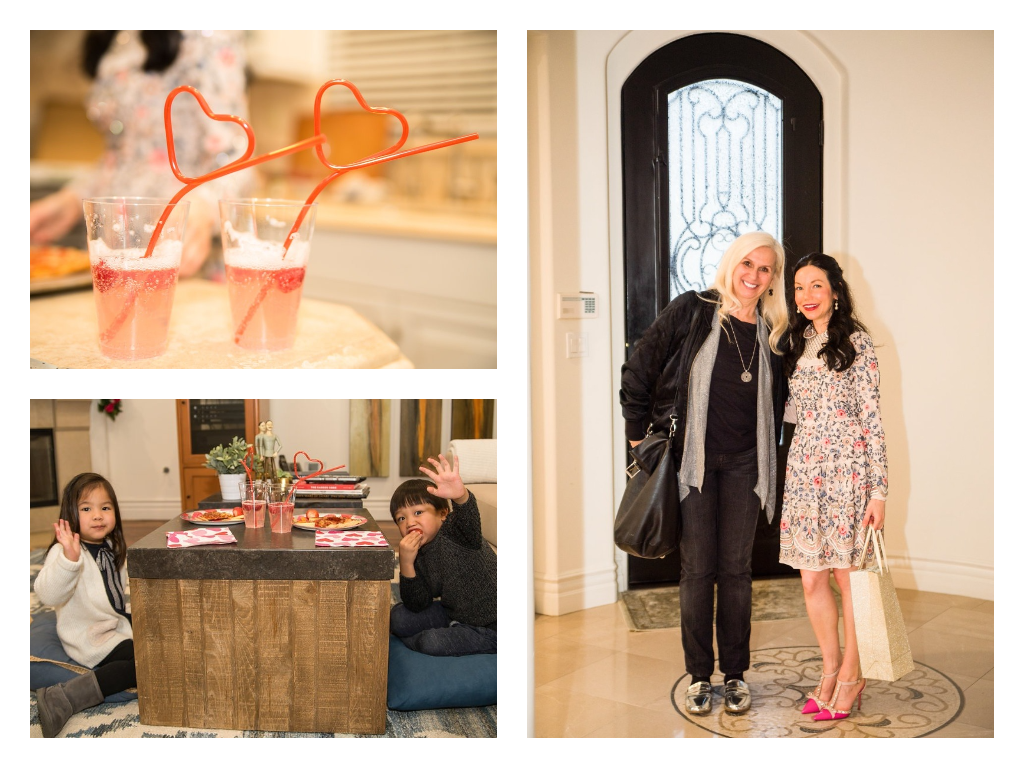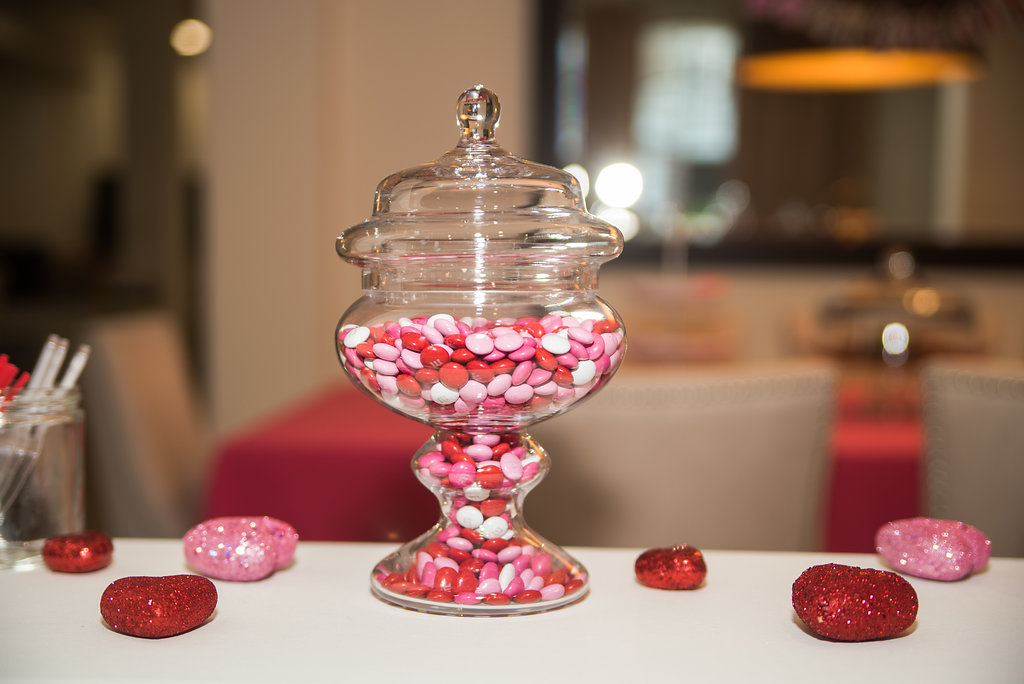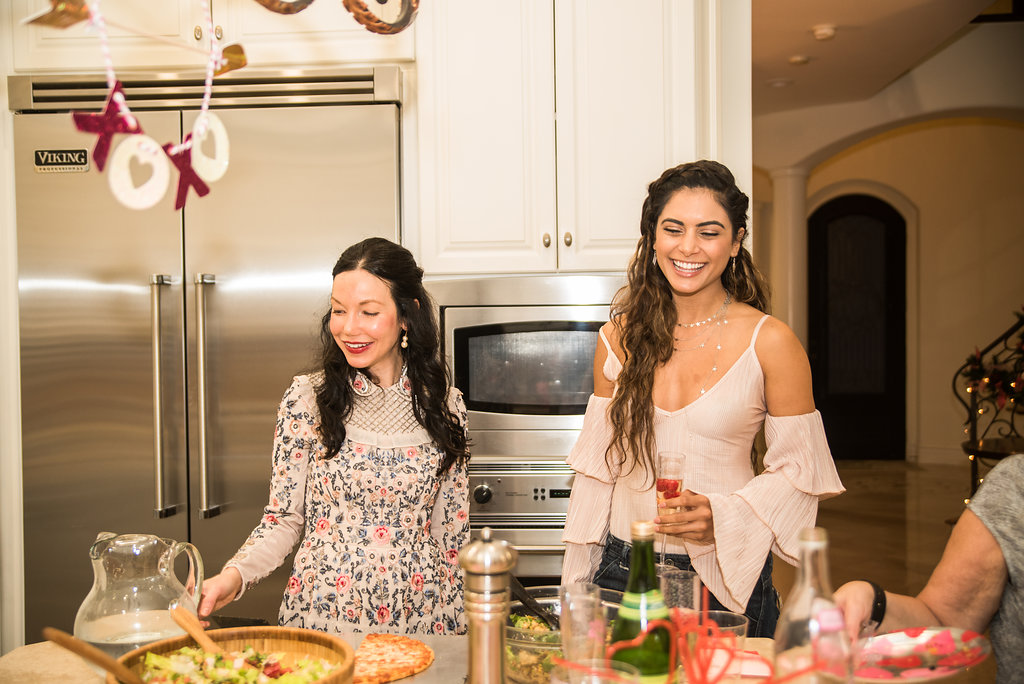 I got so many compliments on this Needle & Thread dress, but I need a hair tutorial from
Ale
. Scroll down for a side view of his gorgeous princess do she just "threw together".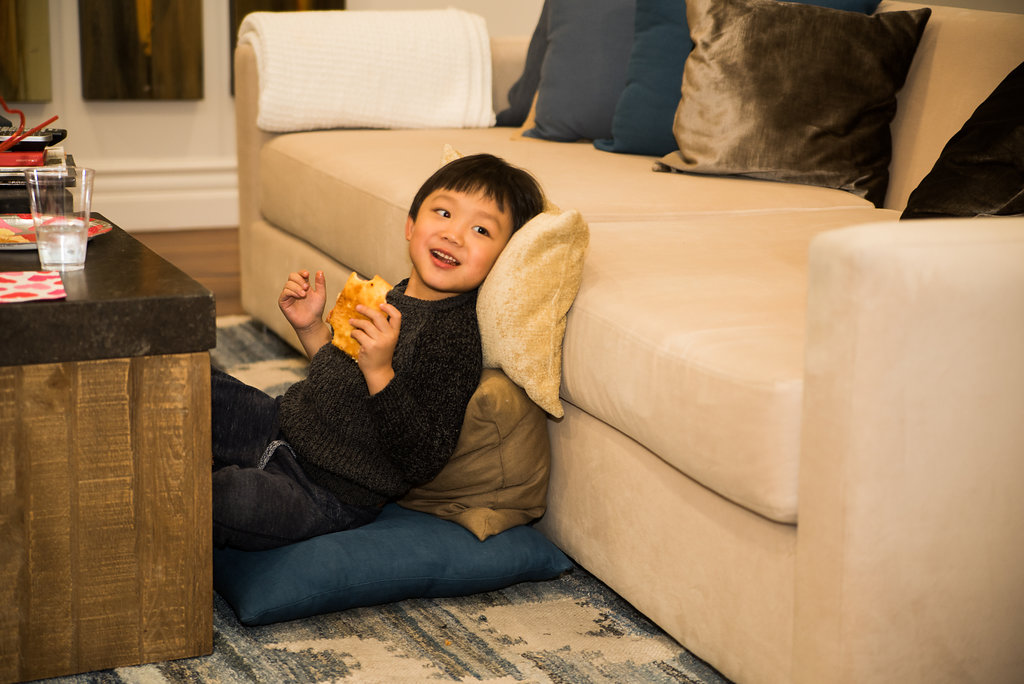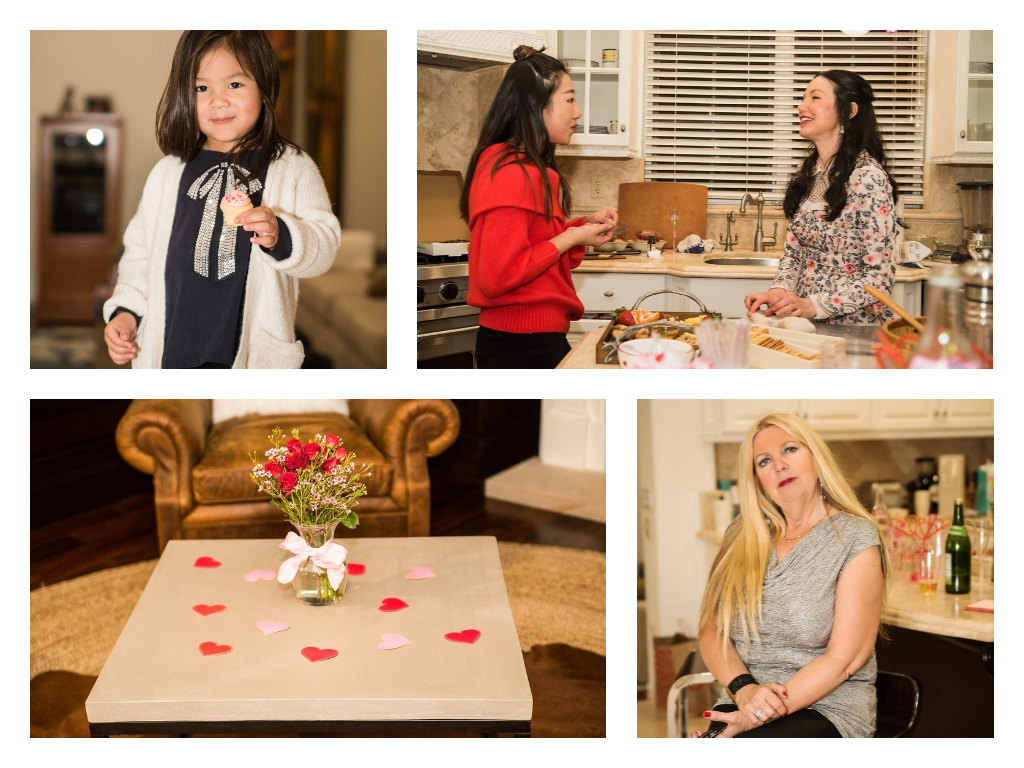 I was so happy to see Amina's mom Christina who was visiting from Sweden.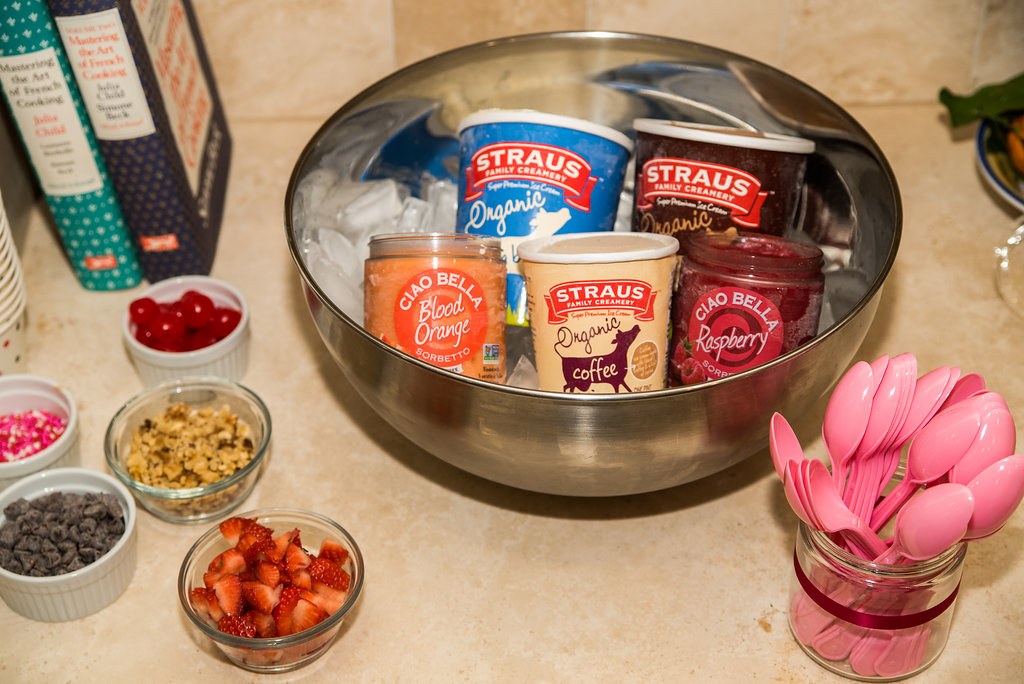 I set up an ice cream and sorbet bar with toppings because as mentioned before, I consider Galentine's Day to be a very important dessert holiday.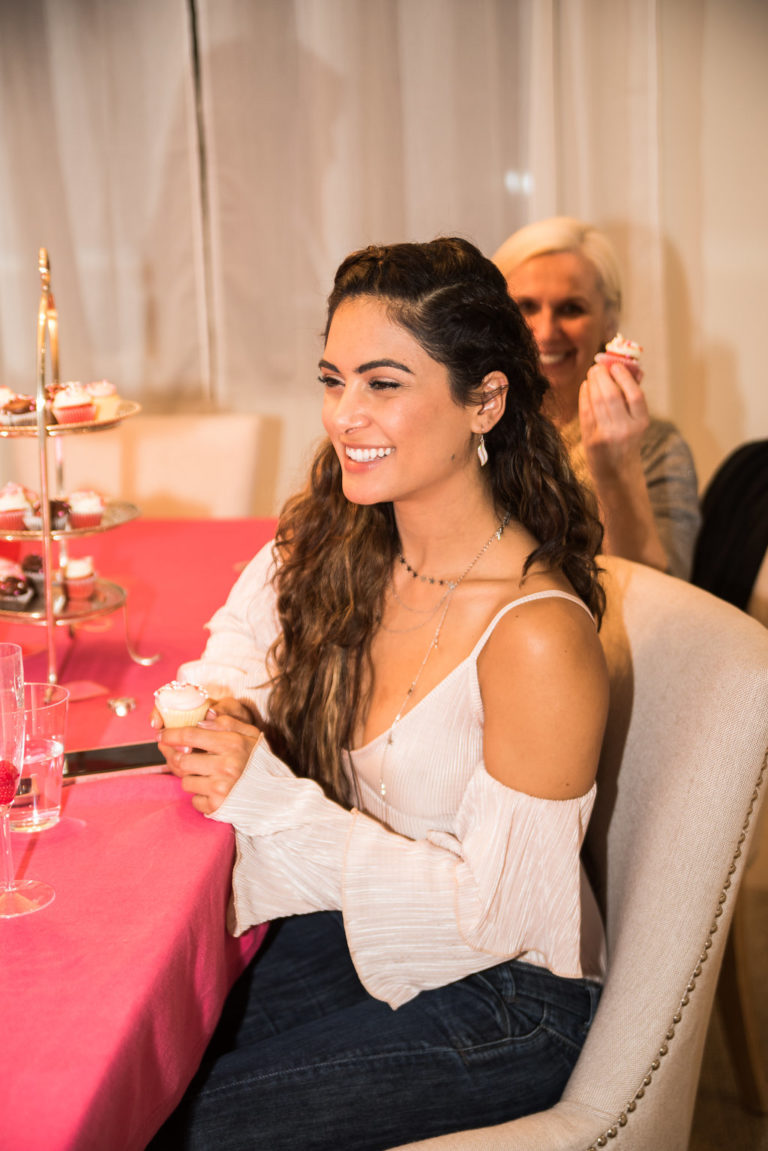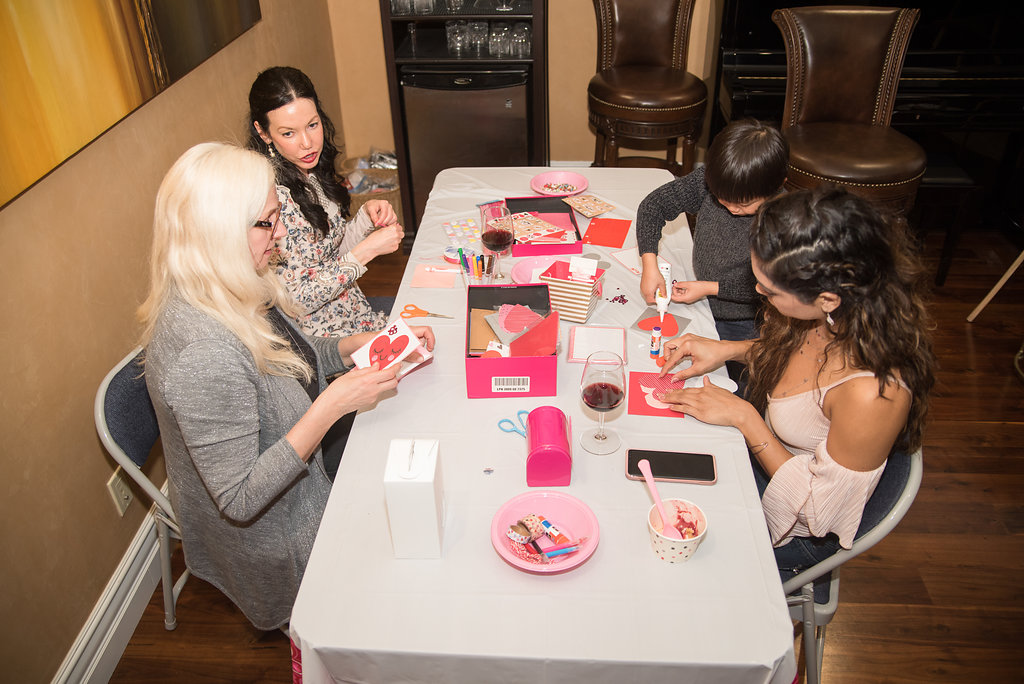 After we filled ourselves with pizza, salad and sweets, we made our way to the basement for wine and card making.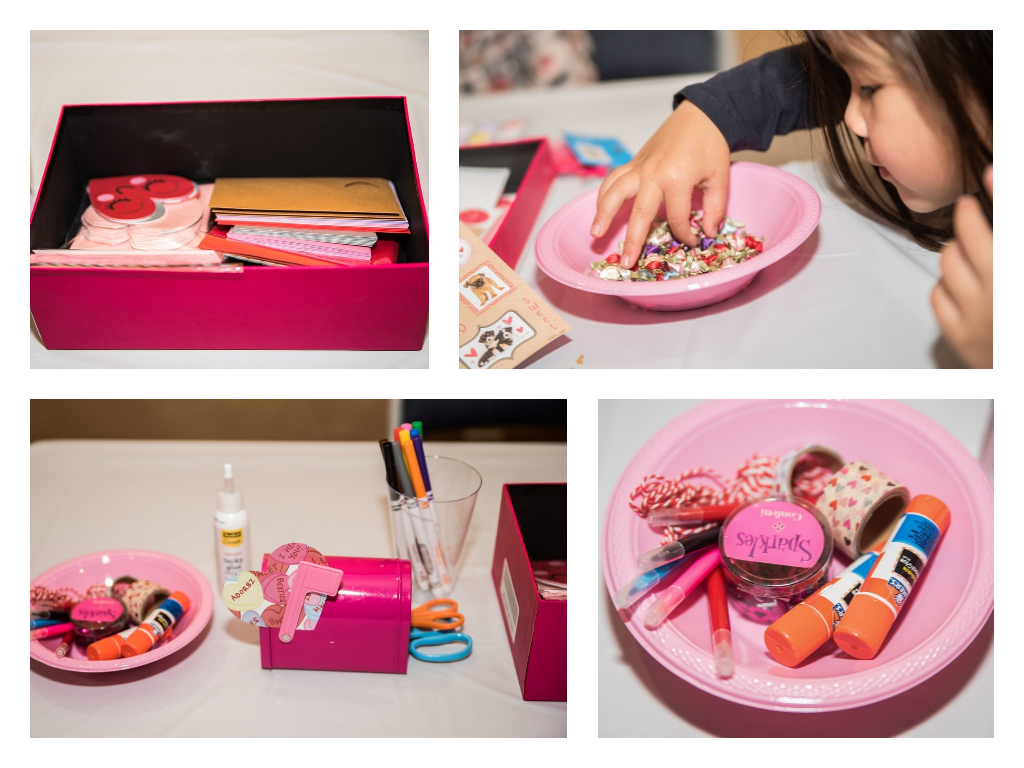 I set up a folding table and chairs with a plastic table cloth and filled pink containers with blank cards and craft supplies. I included plenty of ribbon, stickers, markers, glue sticks, scissors, flowers, sparkles and tacky glue.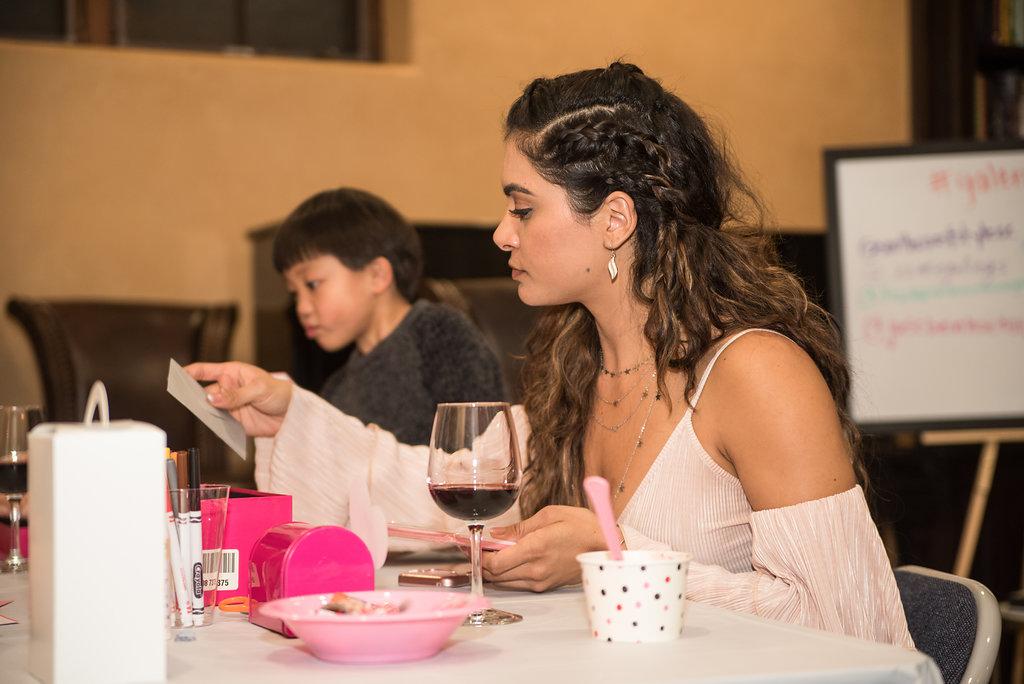 I'm not sure if the kids or the adults had more fun with this craft table. Probably the grown ups because we got to drink wine while we made our cards.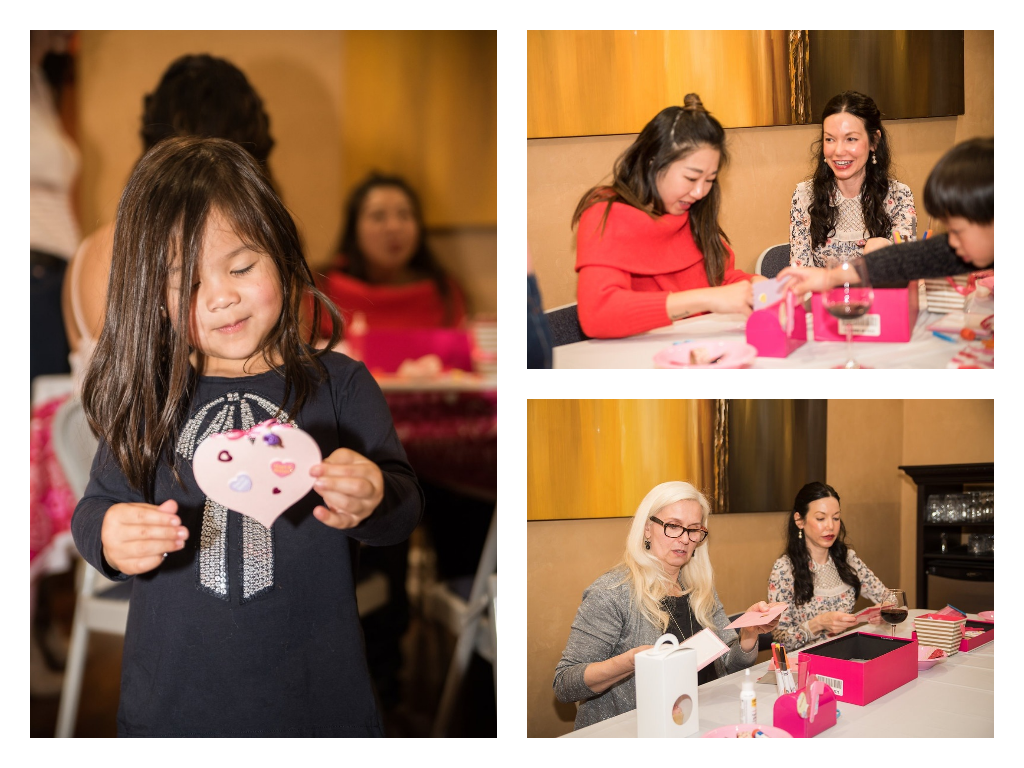 Everyone brought cards home for their loved ones along with the candy. Such a sweet Galentine's Day Soiree activity… I might have to make this a yearly tradition.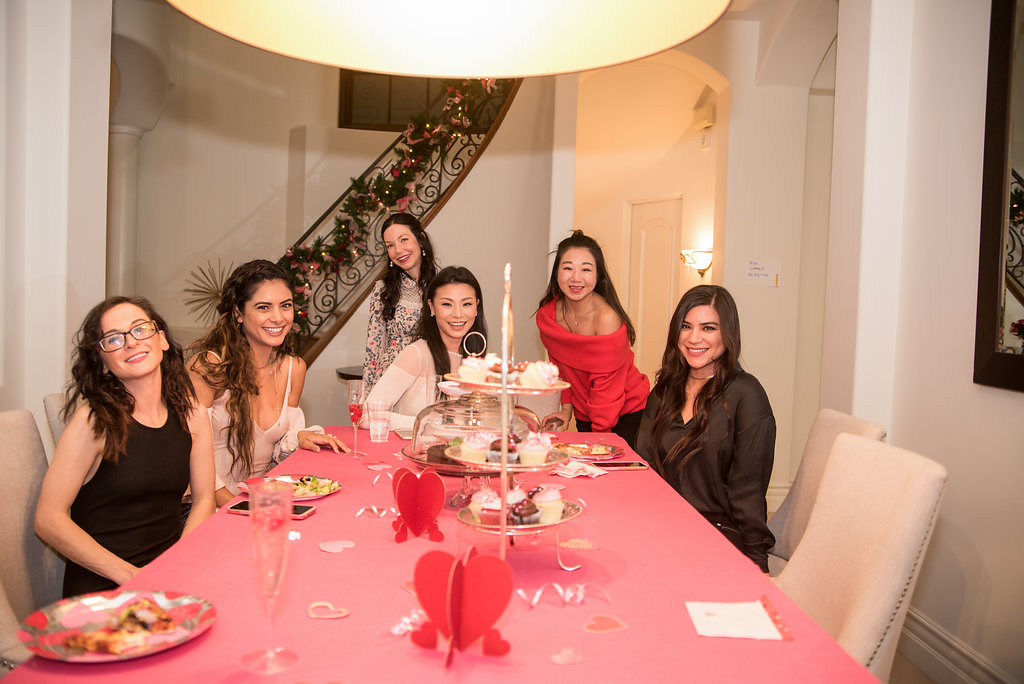 Are you celebrating Galentine's Day this year? I'd love to see what you have planned!