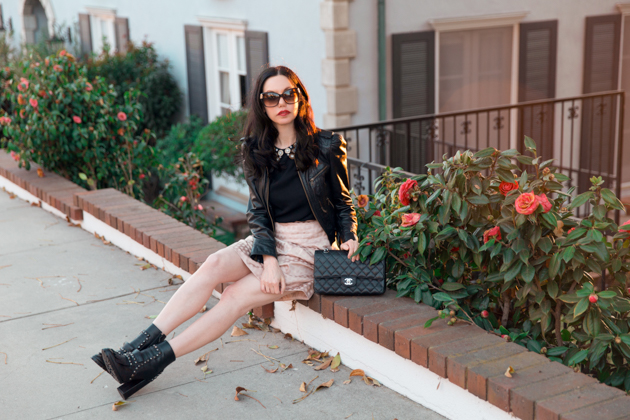 Happy Friday! I went shopping in my own closet again and wanted to share a little, how to dress like a Londoner.
How to Dress Like a Londoner: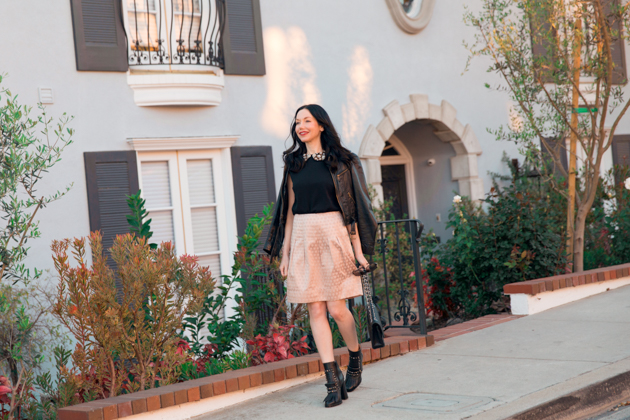 It all starts with the studded leather ankle boots and leather jacket. Nothing says London street style like a little bit of leather. You'll need it to keep out the cool breeze. Plus it just looks cool. 🙂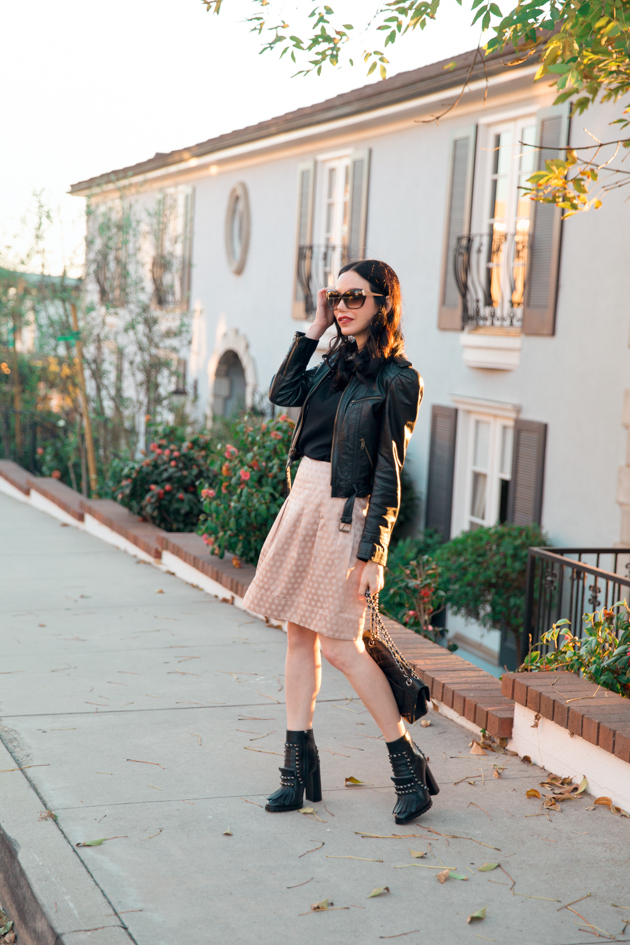 Layer the jacket over a feminine skirt and collared blouse. Add a classic handbag and you're ready for the day. And just slip off the leather jacket if you fancy a last minute stop for high tea. Unless the Queen invites you… then you might want to lose the studded boots and slip on some classic pumps and a proper coat. And maybe a fascinator. You'll want to look posh. 🙂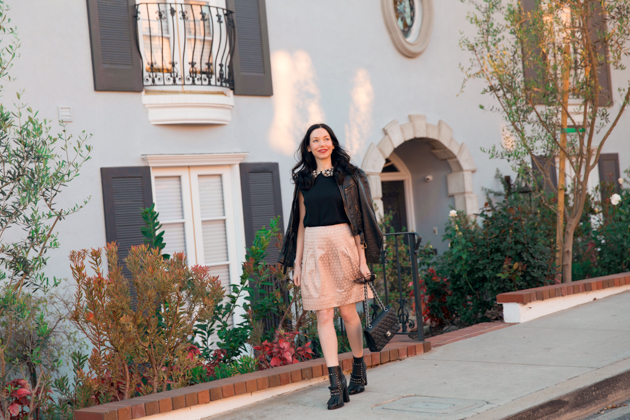 Shop my look: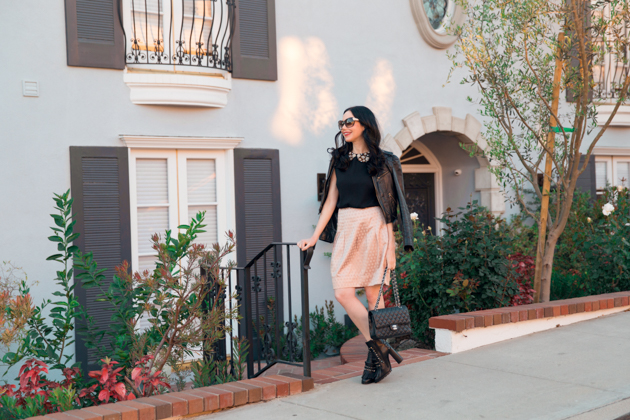 Today Mister Pretty Little Shopper and I are headed to San Diego for a friends baby shower. It's an 80's themed party and (of course) I really got into styling my look. I'll be sure to share it on my stories.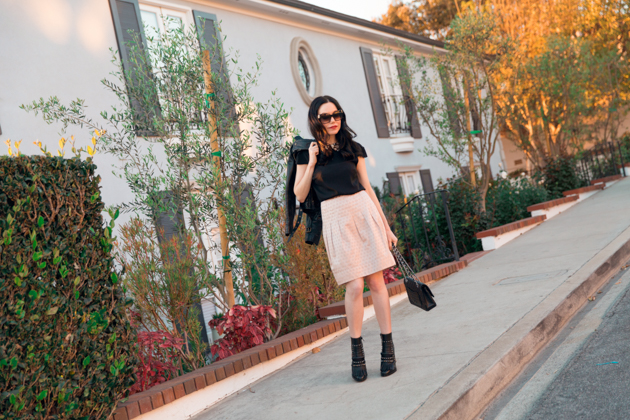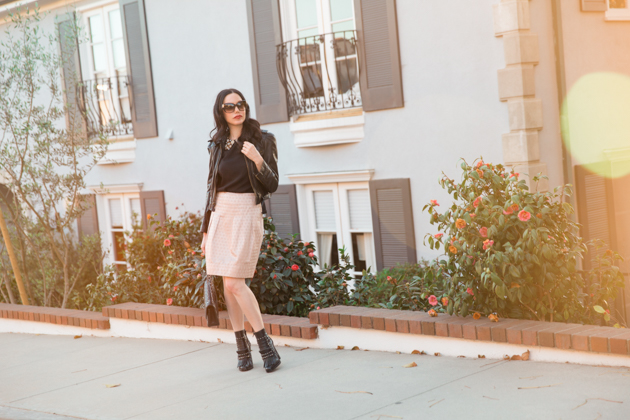 Loving this post on how to dress like a Londoner? Click here now for my post on How to Dress Like a Parisian Girl!