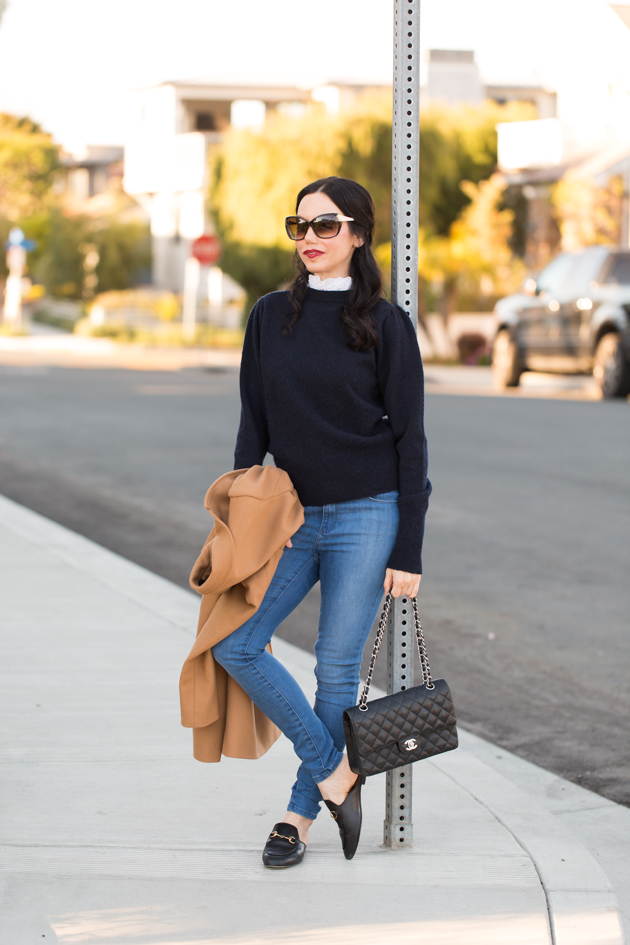 Happy Wednesday! Hope you're having a great week so far! Today's look has become my Winter uniform. It's so cozy for the Los Angeles chill we've been having and perfect for running errands or just sitting at my desk working on the blog. I call this my "East Coast Style" because it's so preppy and chic.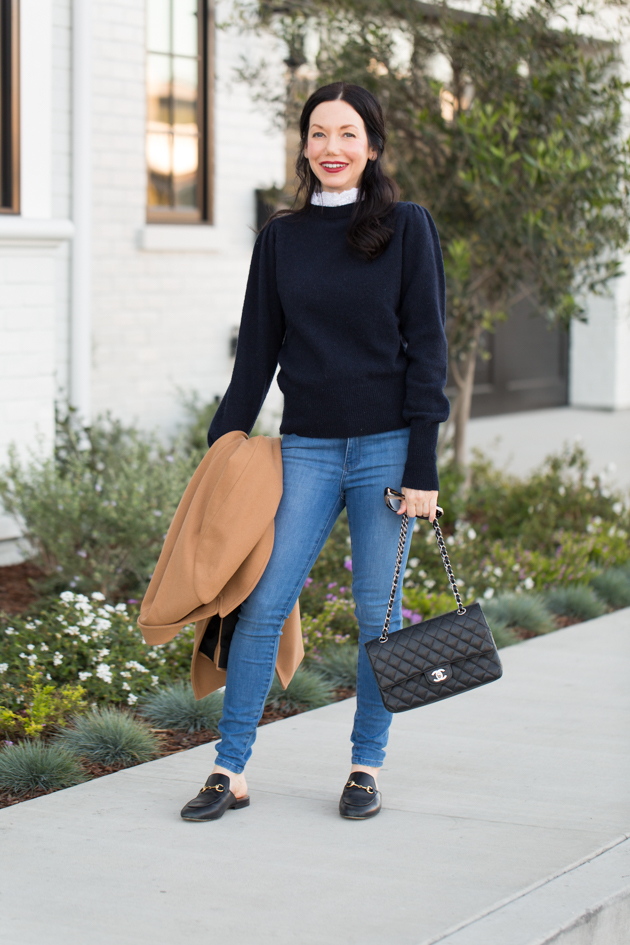 Sometimes it gets
really
cold and I actually have to swap out the loafers for socks and sneakers. 🙂 For any of you who watch
"A Drink with James"
with Fohr Card founder James Nord, you might get a kick out of a recent episode, where he talks about why he hates February Fashion Week. It has to do with us Angeleno types visiting the East Coast with our sheer tops and sockless loafers and then complaining about how freezing it is. James reminds us Cali girls that there's this little thing called "weather" in certain parts of the country and we should dress accordingly. Gotta love James' snarky sense of humor and if you're a blogger or brand, I would highly recommend tuning in to his show for a plethora of information on all things blogging and social media related.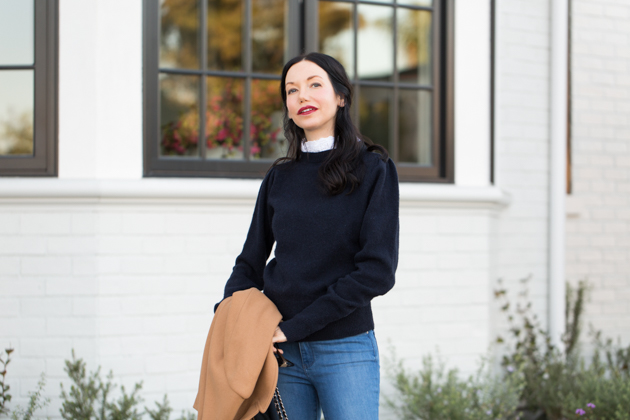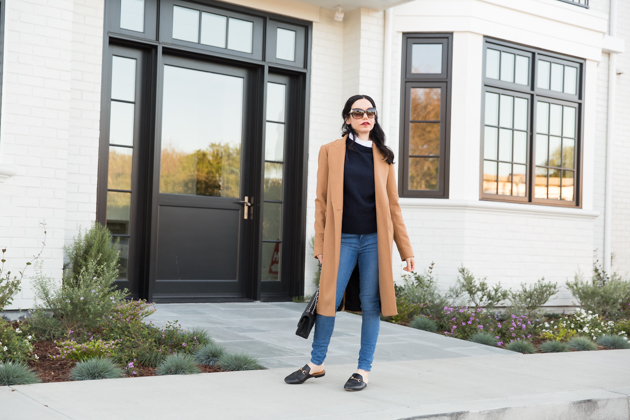 You might have noticed that I've been
shopping my own closet
a lot lately and
re-styling pieces you've seen here before
. It's something that's become really important to me as I've been cleaning out my closet and trying to make better uses of the things I already own. This camel coat, denim, handbag and loafers are all classic pieces worth investing in that you'll be able to restyle over and over again.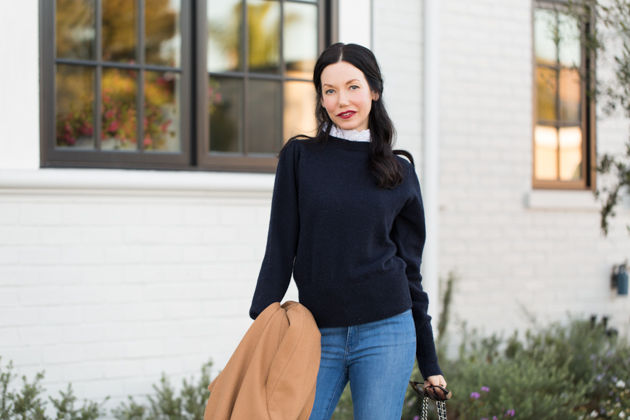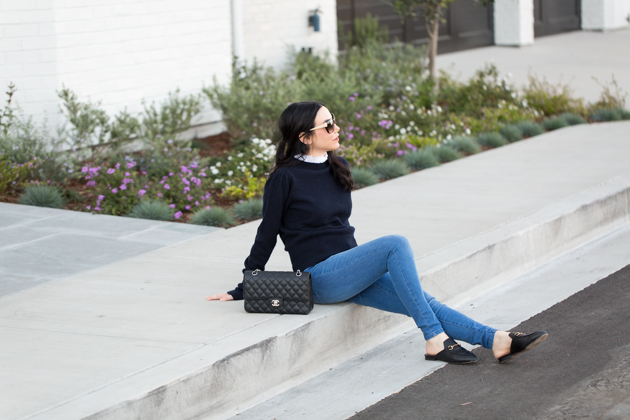 Shop my look: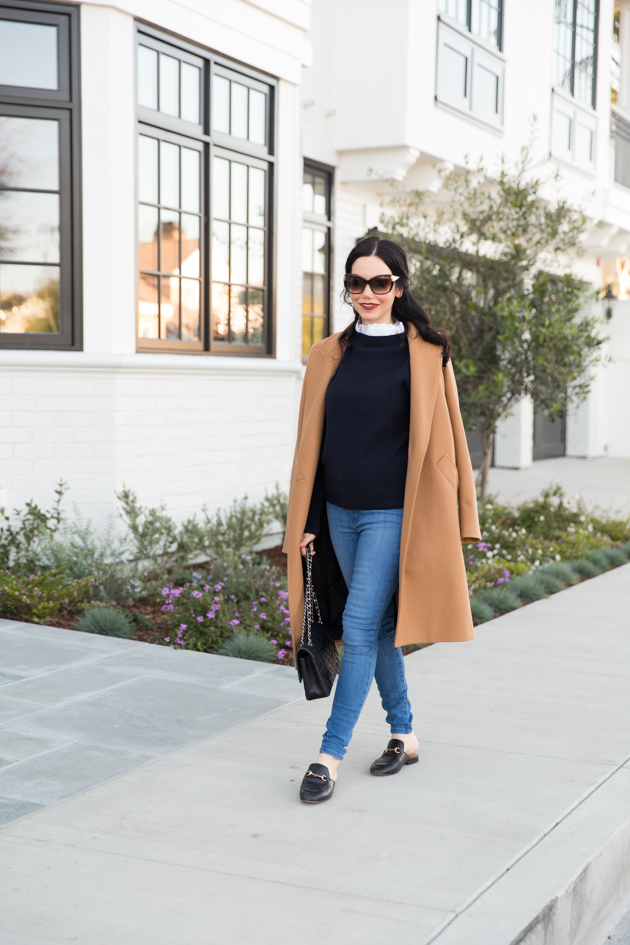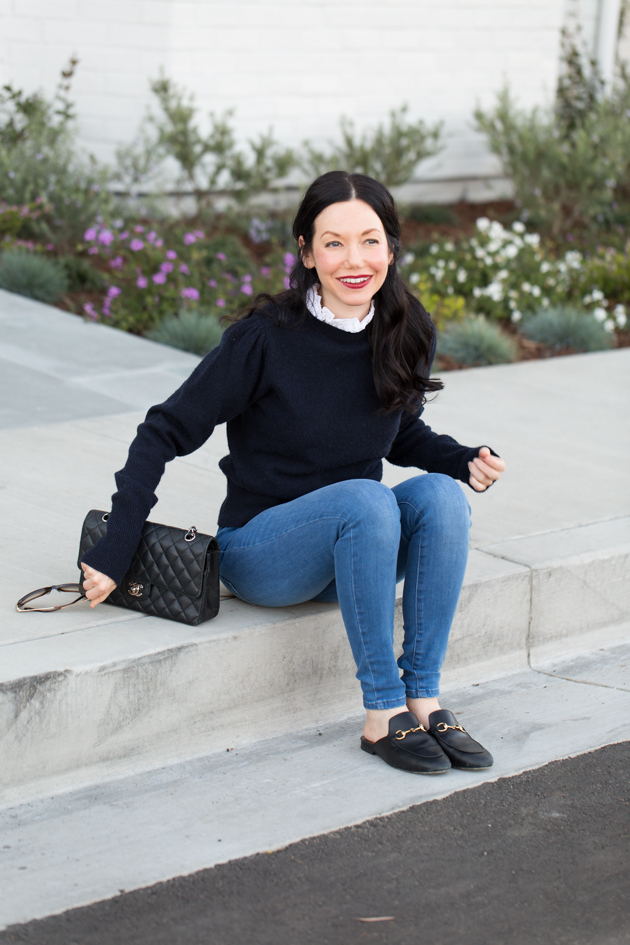 Thank you so much for stopping by!
xoxo,
Lisa
Let's be social!