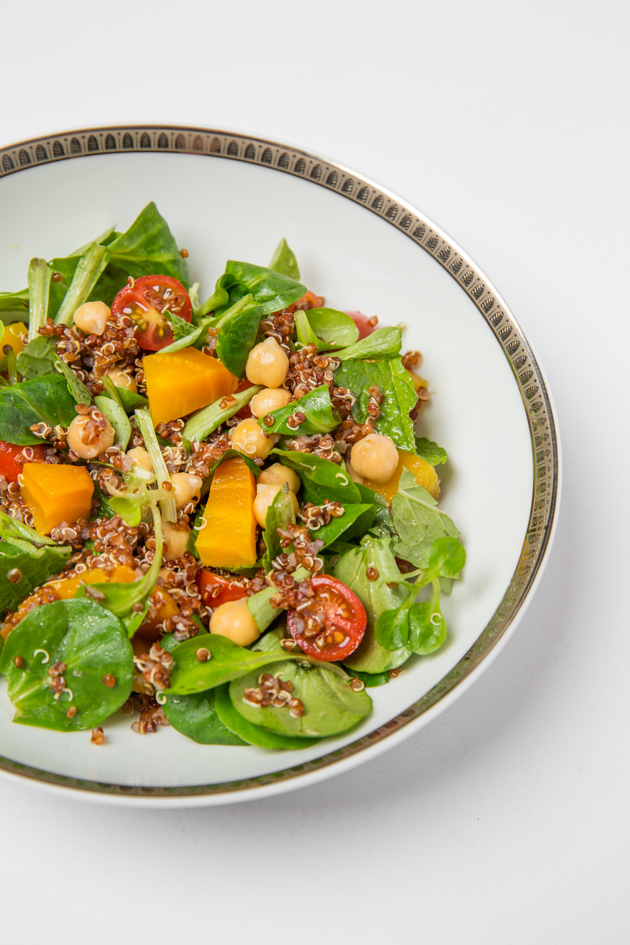 Happy Monday! I hope you had a wonderful weekend. I spent Saturday at Natural Products Expo West which is a
conference for natural foods and wellness brands
held in Anaheim, California. It was my first time attending so I didn't know what to expect, but I have to say it was one of the most amazing conferences I have ever been too! It was so incredible to connect in person with many of the brands I use on a daily and weekly basis, including
Organic Valley
,
Bob's Red Mill
,
Choice Organic Teas
,
Purely Elizabeth
and so many more. A lot of the brands debut their new product lines at the conference, so it's kind of like NYFW for foodies… but instead of seeing the products walk down the runway, you get to taste them! There were so many delicious and healthy foods and snacks to sample that I finally had to start passing on the yummy bites (I'm a small person and can only eat so much at a time). Luckily the conference was huge so I got to walk off all the treats. And a lot of brands gave samples to go, so naturally I came home with lots of goodies to try.
And speaking of delicious and healthy, let's talk about this Vegan Salad with Quinoa, Chickpeas and Cherry Tomatoes. This salad came about because I had bought a huge batch of mint leaves to garnish this
gluten-free cake
I made for Valentine's Day. I love the refreshing taste of mint leaves in a salad, but I also knew I needed to make a vegan option for my
Galentine's Day party
.  My instinct is to always throw some cheese, poultry or fish in my salads, but inevitably nowadays I always end up with at least one vegan or lactose free guest and I wanted to be prepared. And so this vegan salad option was born and it was far more popular than I could have imagined! It went over so well at my Galentine's Day party that I made it a week later for another small gathering I had. The bowl was devoured with only six guests and a ton of other food. I've been getting requests for this recipe, so here you go!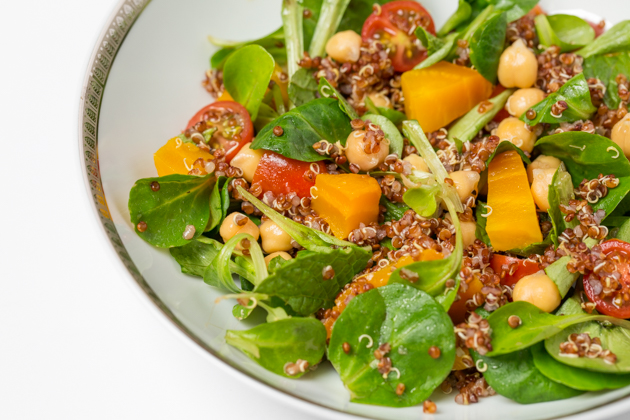 To make the salad:
One batch of Mache Rosettes, Arugula, or any other Baby Lettuce (about 7 or 8 oz.)
1/2 cup loosely packed mint leaves (torn not chopped)
1/2 cup cooked red quinoa
1/2 cup yellow beets (cooked and chopped)
1/2 cup garbanzo beans
1/2 cup cherry tomatoes (halved)
To make the vinaigrette:
1/3 cup red wine vinegar
1/3 cup extra virgin olive oil
1 Tbsp. shallot finely chopped
1 tsp. dijon mustard
1/2 tsp. italian seasoning
pinch of sea salt and pepper
**Use organic ingredients where possible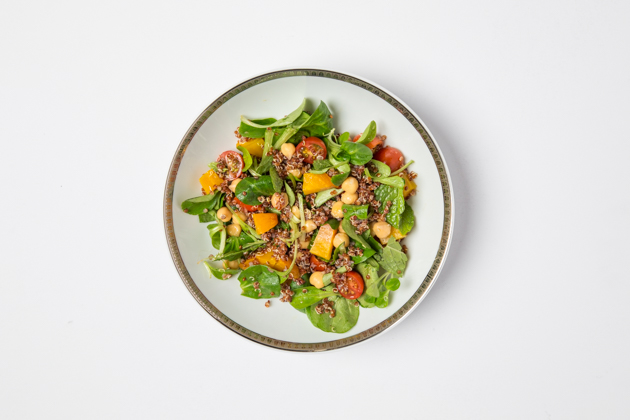 Combine the Vinaigrette ingredients using either a blender or a small bowl and fork. Place the salad ingredients in a large bowl and lightly toss with the dressing. Serve immediately.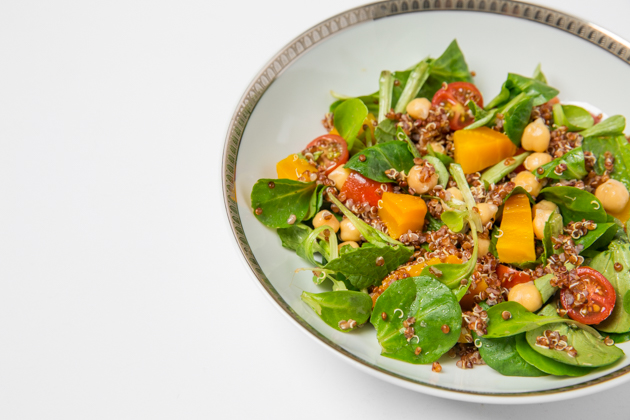 Recipe makes about 4 appetizer servings so be sure to double or triple for company! Or make a large batch for yourself. Store the dressing in a glass jar in your refrigerator and toss when you are ready to serve.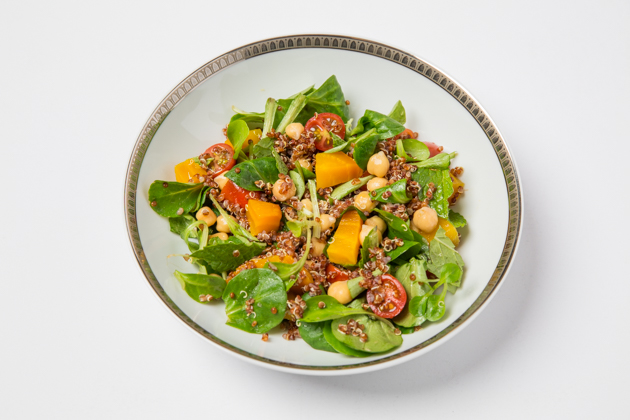 Please let me know what you think of this Vegan Salad with Quinoa, Chickpeas and Cherry Tomatoes recipe. I'm so curious to hear if it's as popular with your friends as it was with mine.
Thank you so much for stopping by!
xoxo,
Lisa
Let's be social!