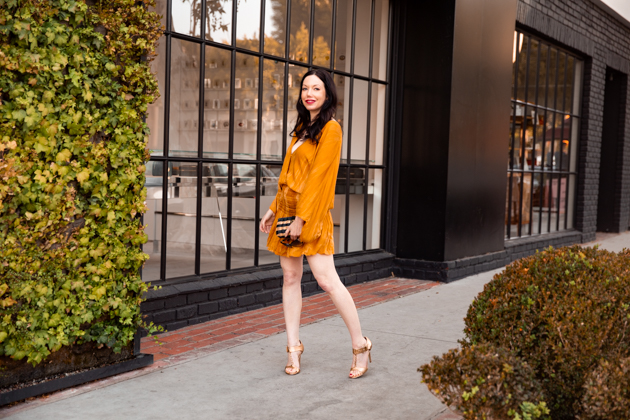 Happy Monday! I hope you're week is off to a great start! One of my favorite colors to wear for the Spring/Summer season is this Mustard yellow, which is one of those colors that is flattering on almost every skin tone. Since I tend to be pasty white year round, I was so excited to find this Blue Life yellow dress. It's such a perfect date night look and the light weight fabric is super soft and comfortable for our fussy LA weather.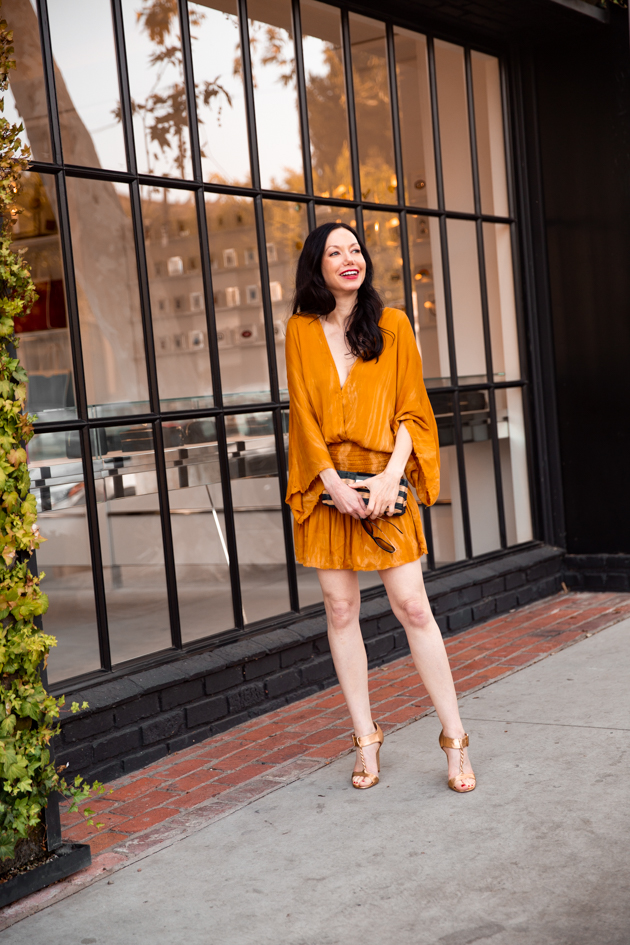 I styled the dress with gold heels and a straw clutch which are too must have staples in my closet. Both of these pieces are a couple of years old, but you can shop similar items below, because you seriously need to own a pair of gold heels and a straw clutch if you don't already. You'll thank me later when you're searching through your closet for the perfect accessories. A pair of metallic heels will come in handy year round and a straw clutch is the perfect summer evening out bag when your other bags seem way too fussy.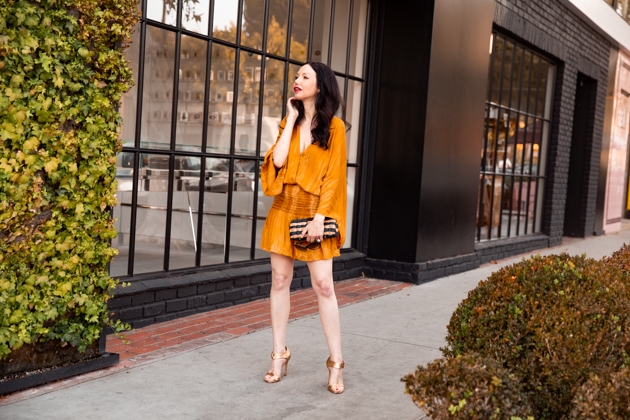 And speaking of Summer, I can't believe it's less than two weeks away. It was so gloomy here for awhile, that I thought we'd never see the sun. I threw a Spring patio dinner party for a few of my friends and neighbors on Friday and I can't wait to share the photos and the delicious light Summer menu I whipped up.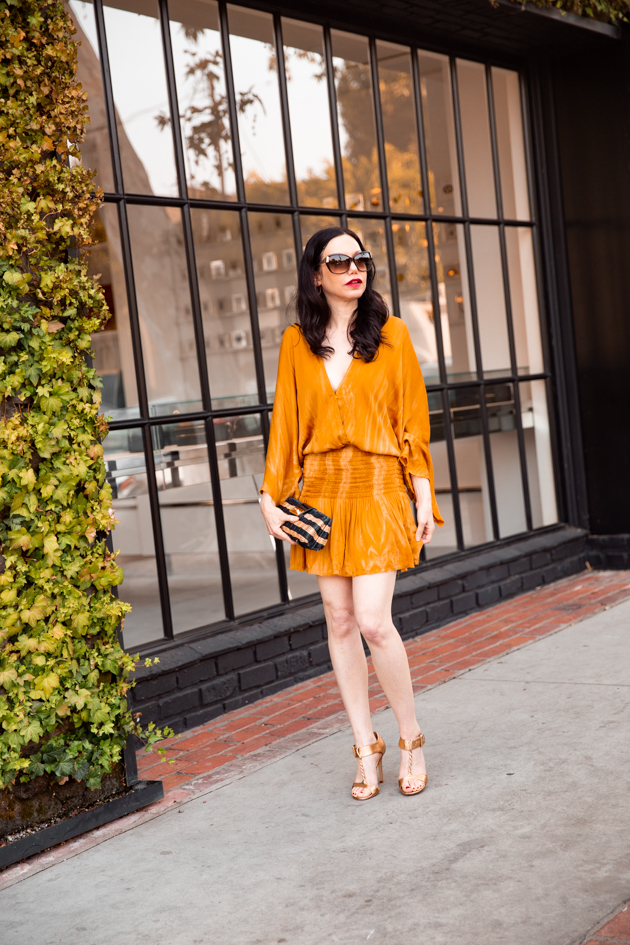 Shop my look: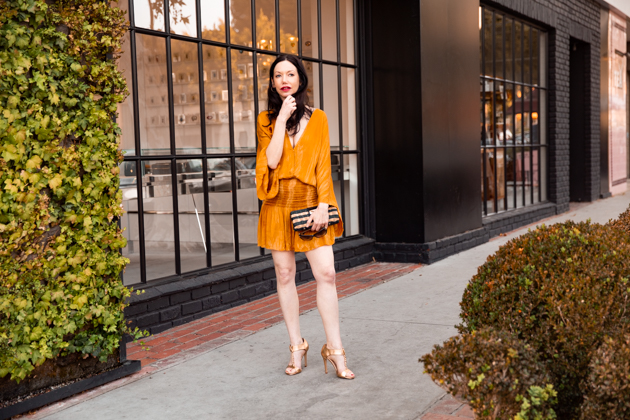 Have you incorporated a yellow dress into your Summer wardrobe yet? Please tag me in your Instagram photos @lisavmorgan so I can see your yellow dress style!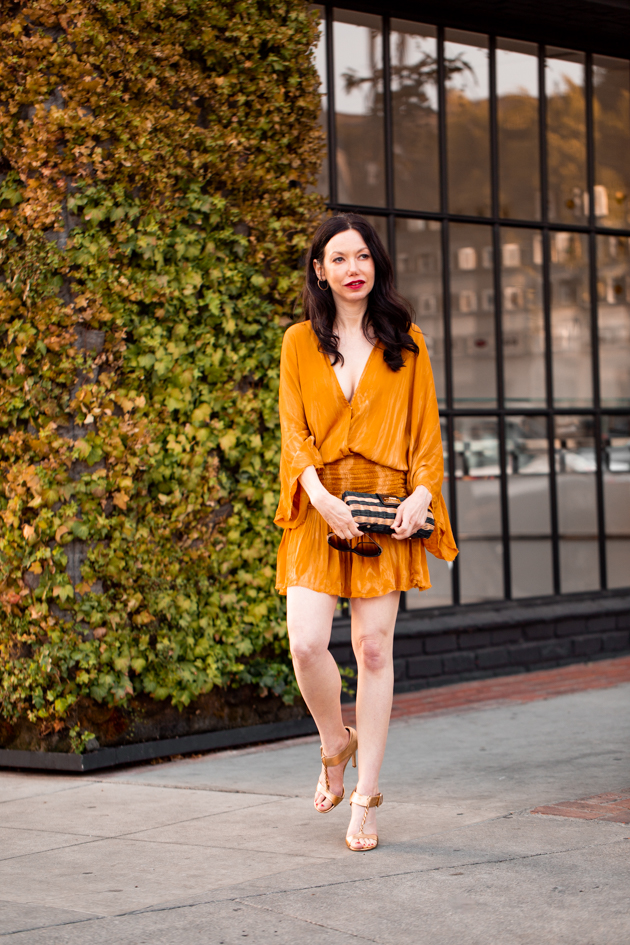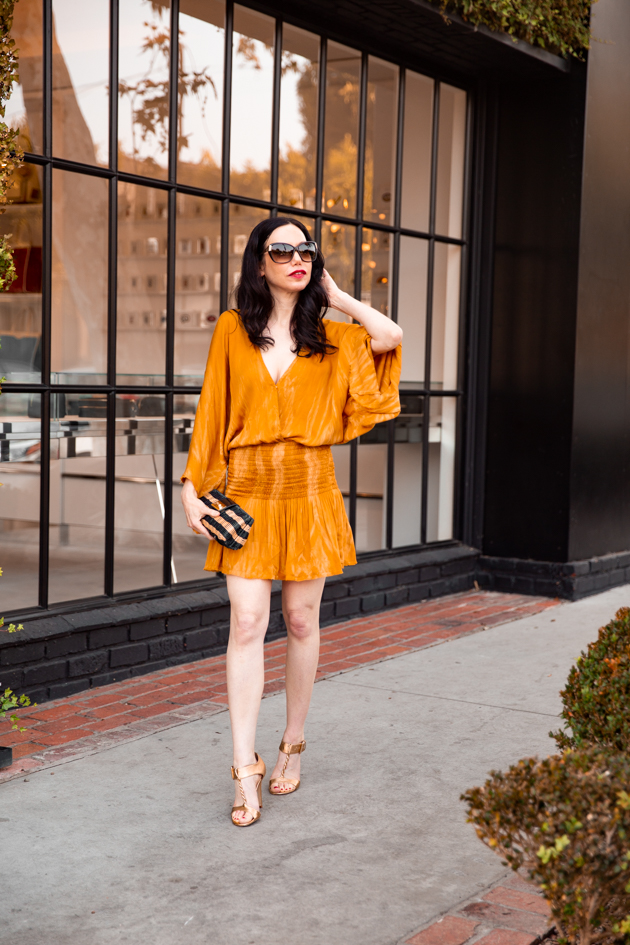 Thank you so much for stopping by!
xoxo,
Lisa
Let's be social!