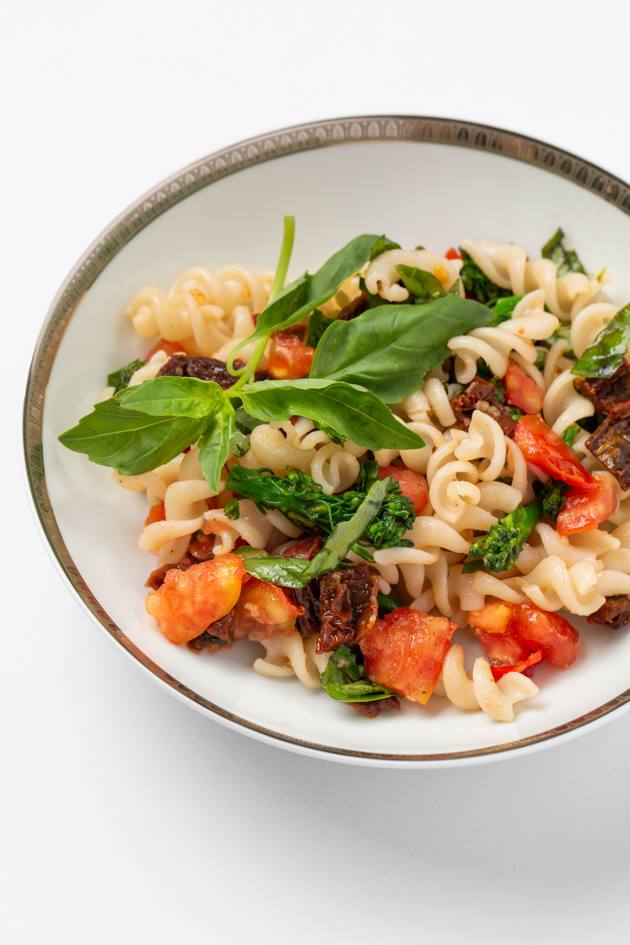 Summer is just a few days away and that means it's time to talk dining Al Fresco! This refreshing, gluten free fusilli with broccoli and sun-dried tomatoes is sure to make your mouth water. It's easy to make and can be prepared ahead of time so you can enjoy your Summer entertaining without worrying about checking the stove. Serve it warm as a light entrée or cold as a picnic side dish. Trust me when I say you'll be craving this yummy pasta all Summer long!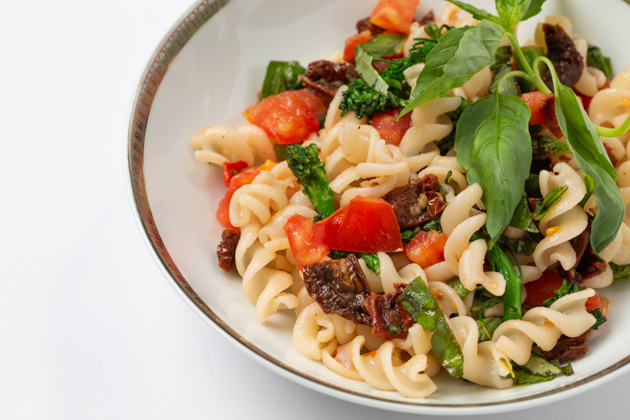 You will need:
8 oz. gluten free fusilli (I used
this one
)
1/2 cup sun-dried tomatoes chopped (I love
this brand
)
1 cup baby broccoli (blanched and chopped)
1/2 cup fresh tomatoes seeded and chopped
1 bunch fresh basil thinly chopped
3 cloves garlic minced
1/4 cup extra virgin olive oil
Sea salt and freshly ground pepper to taste
Extra sprigs of basil to garnish
***Crushed red pepper and/or goat cheese (optional)
**Use organic ingredients where possible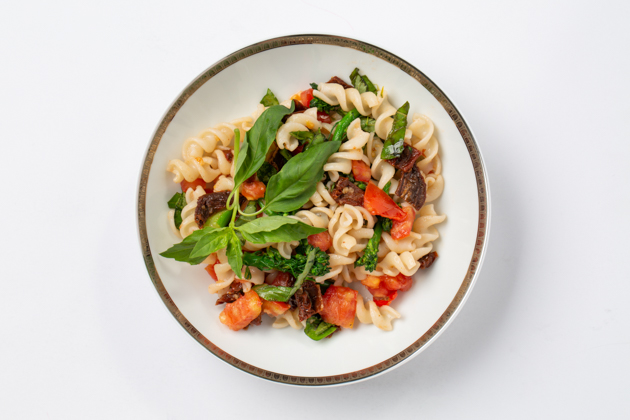 Cook the fusilli according to directions and set aside.
Chop and blanch the baby broccoli (about 1 to 2 minutes in boiling water and then immediately transfer to cool water) and set aside.
Pre-heat a large sautee pan to low heat. Add the olive oil and garlic and cook for one minute stirring continuously so as not to burn. Add the baby broccoli and sun-dried tomatoes and cook for another minute. Toss in the fresh tomatoes and basil and stir to combine. Immediately add the cooked pasta and combine thoroughly. Season with sea salt and pepper to taste. You can add some crushed red pepper if you like a little extra kick or serve on the side for those who like their pasta on the spicy side.
Living in Los Angeles, I inevitably wind up with a vegan or two at my parties and struggle to find a friendly dish. This gluten free fusilli dish certainly fits the vegan bill, but can also be served with goat cheese or grilled fish for those who prefer some added protein.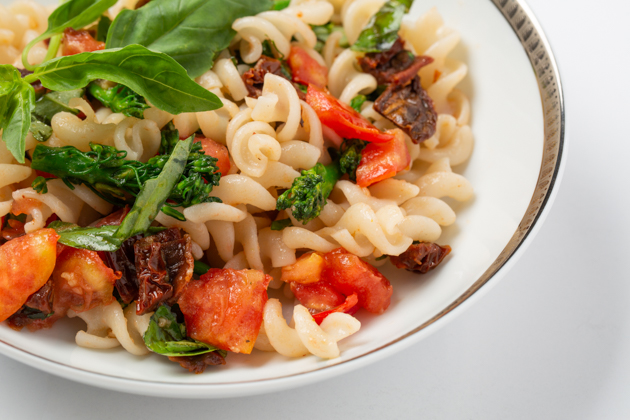 Serve the dish immediately as a hot dinner entrée or side dish. You can also prepare the dish ahead of time and place in the fridge to serve as a cold pasta dish (perfect for picnics or Summer BBQ's). Makes 4 servings. Garnish with a sprig of basil.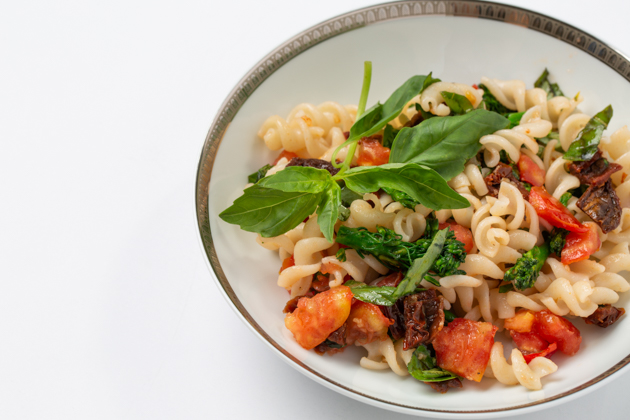 Thank you so much for stopping by!
xoxo,
Lisa
Let's be Social!