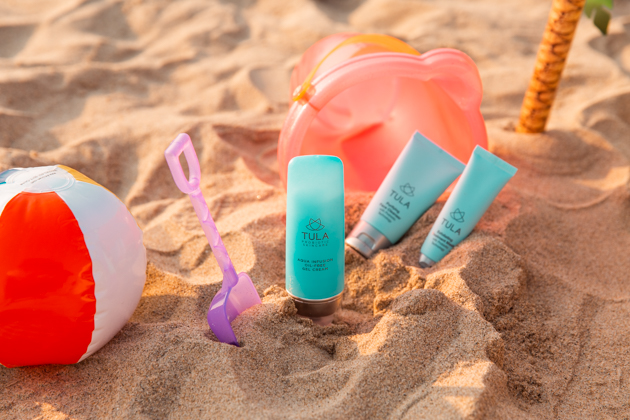 Today's post is a new Beauty Roundup feature that I'm planning to add to the blog on a regular basis. I'm calling this first one "Beauty and the Beach" :). So without further adieu, here's my Summer Beauty Roundup…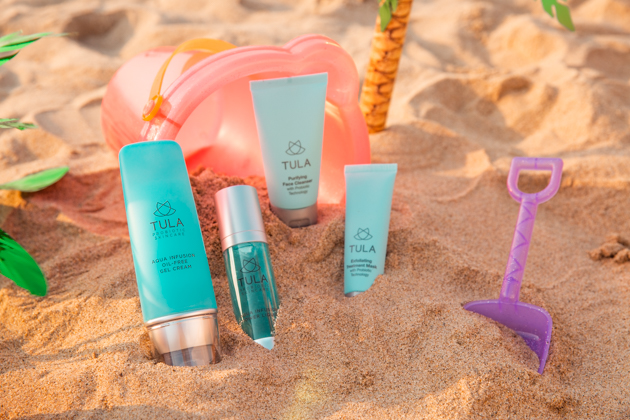 TULA uses probiotics as the foundation for all of their products. I have been a big fan of taking probiotics for years now, but it is only recently that I've noticed this topical probiotic approach to skincare. So when TULA reached out and asked if I wanted to try their line, my answer was a definite yes! I started using the 4-piece Clear Complexion Kit when I was in the middle of a pretty bad breakout, and I noticed an improvement in my skin after just a few days. According to TULA, "applying probiotics to your skin has been clinically proven to help promote hydration and clarity and improve the appearance of inflammation." I definitely noticed my skin was more hydrated and less broken out and inflamed within a week of using these products… especially the
Purifying Face Cleanser
and
Exfoliating Treatment Mask
.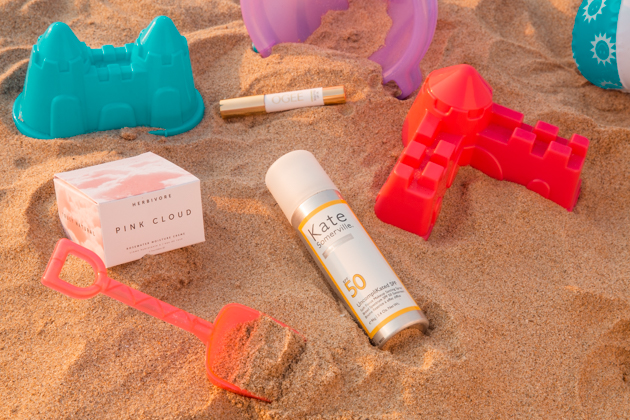 This no-fuss fine-misting SPF 50 face sunscreen instantly sets your make-up and reduces shine. It also provides a mate finish and soft focus effect, and blurs the appearance of fine lines and wrinkles. I used it over my
Charlotte Tilbury Magic Foundation
and
Micro-Powder
and looked like I had just had my makeup done by a professional. Very impressed with this UncompliKated SPF and I'll definitely be adding it to my go-to product list.
I absolutely love this product so much! I noticed a difference in my skin the next morning, and after about 3 days my skin became noticeably more supple and dewy. My pores have seemed to grow the past couple of years (yes, aging really sucks doesn't it?) and this Pink Cloud Rosewater Moisture Crème appears to turn back time a few years. According to the Herbivore site, Pink Cloud "hydrates, visibly plumps and smooths skin leaving it with a glowing and slightly dewy finish". The product includes Rose Water, Aloe Water and White Tea Extract to moisturize, soothe and reduce the appearance of redness. I'm new to the Herbivore line of all-natural beauty and wellness products and I can't wait to try out more from this brand! The products are a little on the pricy side, but I just found
this 50% off discount
on Gilt City today.
This OGEE Tinted Sculpted Lip Oil was given to me by
Sheree
who is my go-to for all things luxury skincare related. The product is a blend of organic cold-pressed Jojoba Oil and Butters that melt instantly onto lips to moisture and nourish. It also contains organic Peppermint Essential Oil and Hyaluronic Acid for the perfect blend of moisturizing, plumping and soothing. And did I mention it comes in
eight colors
? Love!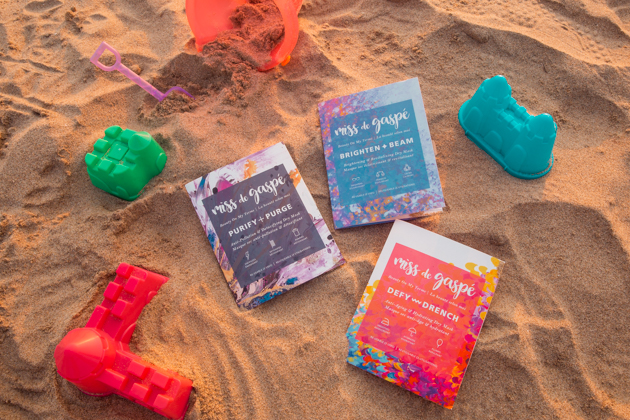 I've been really obsessed with Miss de Gaspe's dry masks since I was introduced to the line by Nanette de Gaspe herself at a blogger event last Spring. Admittedly, I was a bit skeptical of how a dry mask could actually work, but I was pleasantly surprised to see a noticeable difference in my skin after each use. The masks use "infusing dry textile technology " and since there's no gooey mess, you can use them while you're drying your hair or working at your desk. I especially love this product for cooler months since I hate to put on a cool, wet mask when I'm already freezing cold. Miss de Gaspe masks can be reused up to three to five times. Just refold the mask with the formula side facing inward and place back in the hygienic pouch it comes in. I was initially drawn to the
Defy & Drench
(to promote anti-aging and hydration), but I've ended up loving
Purify & Purge
(anti-pollution and detoxifying) and
Brighten & Beam
(brightening and revitalizing). I've been rotating between them just like the founder herself does.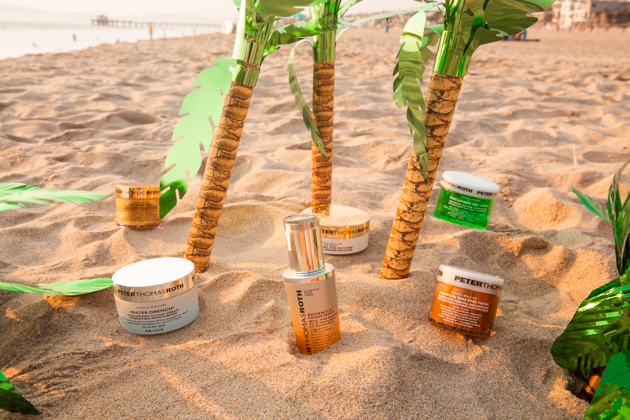 Skin care is never a one-size-fits-all endeavor and the Peter Thomas Roth Mask-A-Holic set is a great way to try on a few masks and see which one fits. 🙂 The sets change from year to year. Mine contained the
Cucumber Gel Mask Extreme De-Tox
,
24K Gold Mask Pure Luxury Lift & Firm Mask
,
Irish Moor Mud Purifying Black Mask
and
Pumpkin Enzyme Mask Ezymatic Dermal Resufacer
. I had high hopes for all 4, but the only one that I noticed any actual results from is the Pumpkin Enzyme Mask. I've used it a handful of times now and it's great for exfoliating and improving the appearance of uneven skin tone. I also really loved the
24K Gold Hydra-Gel Eye Patches
! I've been using them before I put on my makeup or anytime I just want to feel refreshed. The hydration and cooling effect really helps me to feel more awake. Additionally I tried the
Potent-C Power Serum
which is designed to reduce signs of aging and to improve firming and brightening. I did see some results from this serum, but at $95, I'm not sure they were noticeable enough to warrant the hefty price. At $75, I do think the Mask-A-Holic set is a great deal though, as it's a great opportunity to test out the masks and discover your favorites.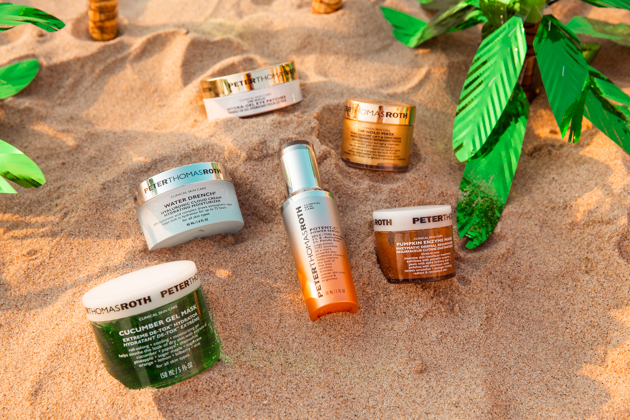 Have you tried any of these products yet? Let me know what you think and please give me a heads up on your current beauty favorites!
Thank you so much for reading!
xoxo,
Lisa
Let's be social!
Follow my blog with Bloglovin