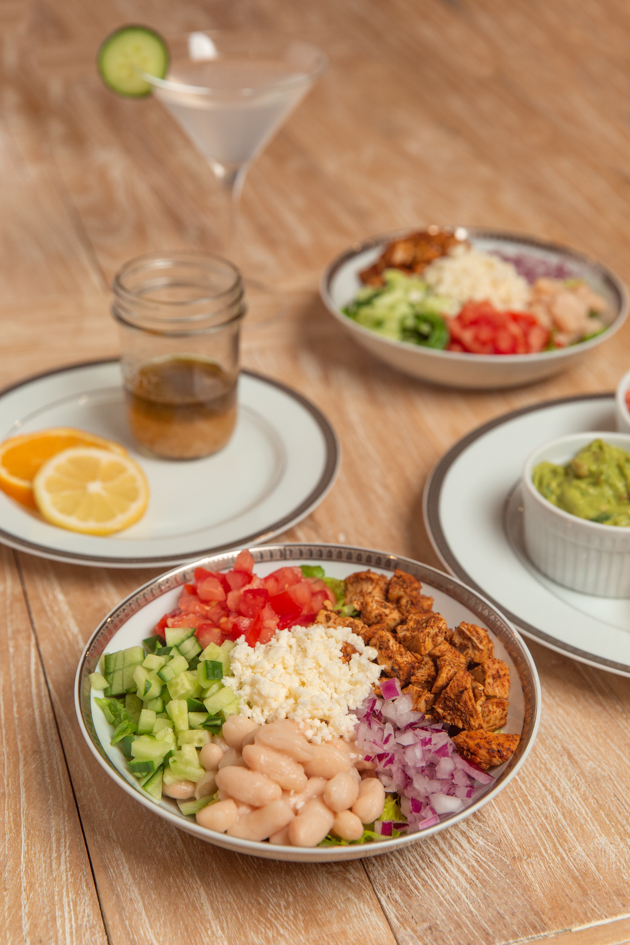 Happy Tuesday! I hope you had a lovely holiday weekend! Today's recipe is a healthy Mexican Spa Salad with Spicy Citrus Vinaigrette that I've been making and enjoying all Summer. The recipe was inspired by the Chop Chop Salad at
Tocaya Organica
, which I probably order about twice a week since they finally opened a location near my house in the South Bay. For those of you who don't have a Tocaya near you, I bring you this delicious version you can make at home. I served this Mexican Spa Salad with a side of Siete Grain-Free Tortilla Chips, Guacamole, Pico de Gallo and Spa Girl Cocktails Vodka Martini with a hint of cucumber. If you're like me and haven't had time to take a spa vacay, I say bring the spa to you!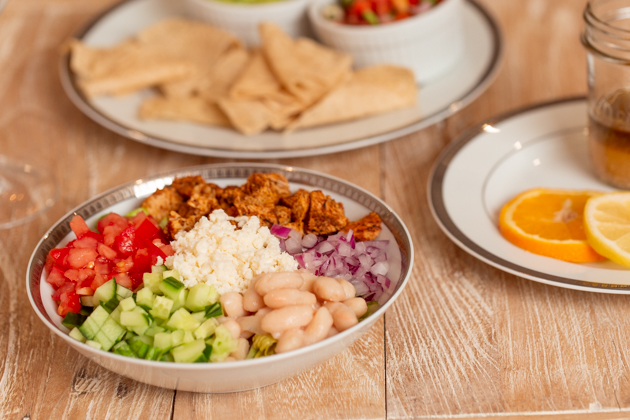 To make the salad you will need:
8 to 10 oz. fresh lettuce finely chopped (I used a combination of Romaine and Butter Lettuce)
2-4 Roma or Hot House Tomatoes finely chopped
1 large Cucumber finely chopped
1/2 Red Onion finely chopped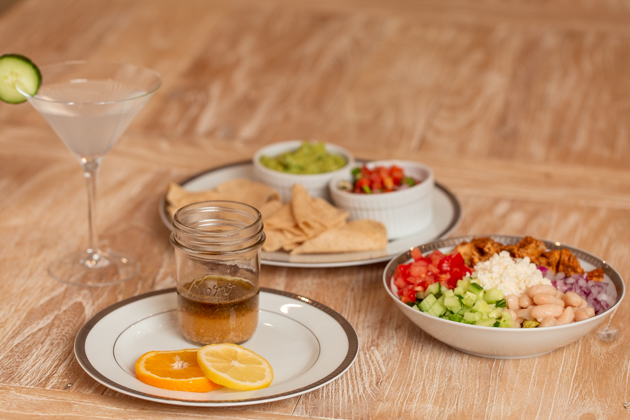 Spicy Citrus Vinaigrette (recipe below)
Serving Suggestions:
Fresh guacamole
Pico de Gallo
**Use organic ingredients where possible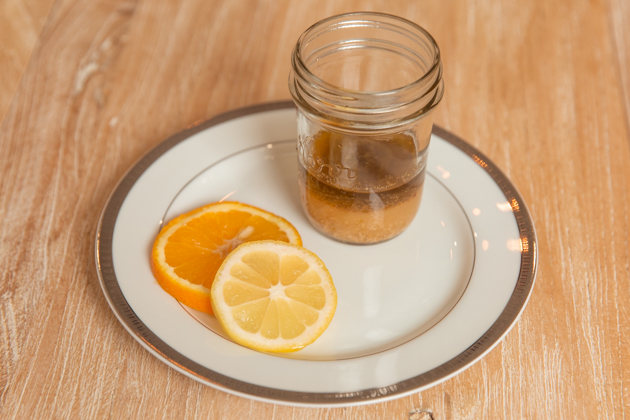 To make the Spicy Citrus Vinaigrette:
Juice of 1/2 orange
Juice of 1/2 lemon
1/4 cup Extra Virgin Olive Oil
1 Tbsp. apple cider vinegar
1 tsp. Dijon mustard
1/2 tsp. ground cumin
1/2 tsp. ground coriander
1/4 tsp. ground ancho chile pepper
1/4 tsp. cayenne pepper
Sea salt and fresh ground pepper to taste
2 tsps. minced shallots (optional)
** Use organic ingredients where possible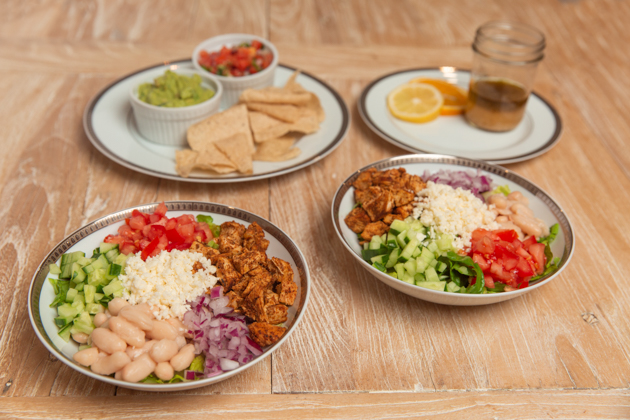 Prepare the Achiote chicken and set aside. Finely chop the lettuce, tomatoes, cucumber and red onion and drain and rinse the Cannellini beans. Prepare each bowl with a layer of lettuce and then a section of the tomato, cucumber, red onion, cannellini beans, queso fresco and Achiote chicken on top. Serve with a side of dressing, Siete tortilla chips, fresh guacamole and Pico de Gallo. Makes 4 servings.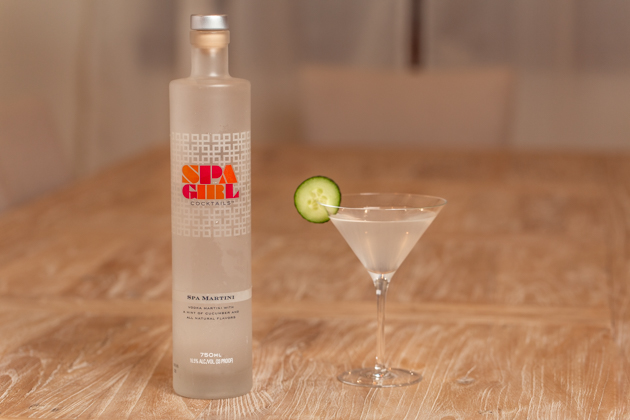 Don't forget the Spa Girl Martinis! I used Spa Girl's cucumber infused Vodka Martini… garnished with an extra slice of cucumber of course.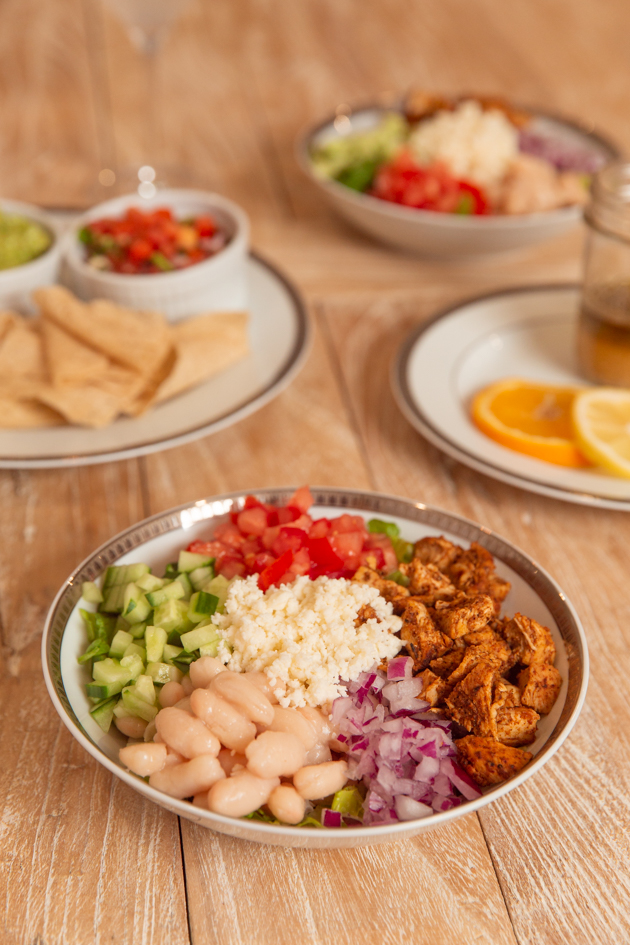 Please let me know what you think of this Mexican Spa Salad and please share your favorite spa recipes below! I'm all about relaxing with healthy recipes and cocktails. 🙂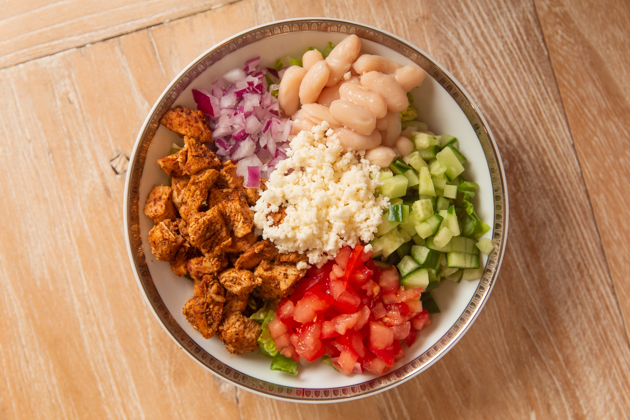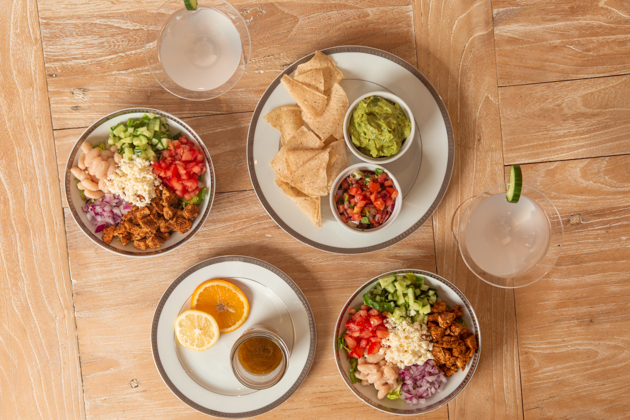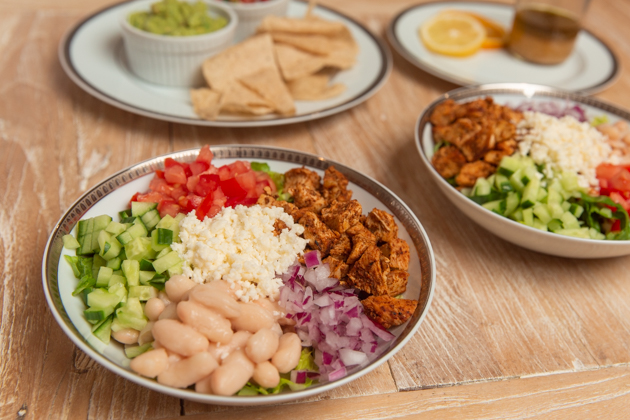 To make your Fall shopping a little bit easier, I've teamed up with a group of bloggers to give you
a chance to win a $700 REVOLVE Gift Card!
To enter: complete the steps in the rafflecopter below. The more steps you complete,
the more entries you receive, and the better your chance at winning!
This giveaway runs until Tuesday, September 11th at 12am PST
Winner will be announced here. Good Luck!
*this giveaway is in no way sponsored by REVOLVE.
Thank you so much for stopping by!
xoxo,
Lisa
Let's be social!