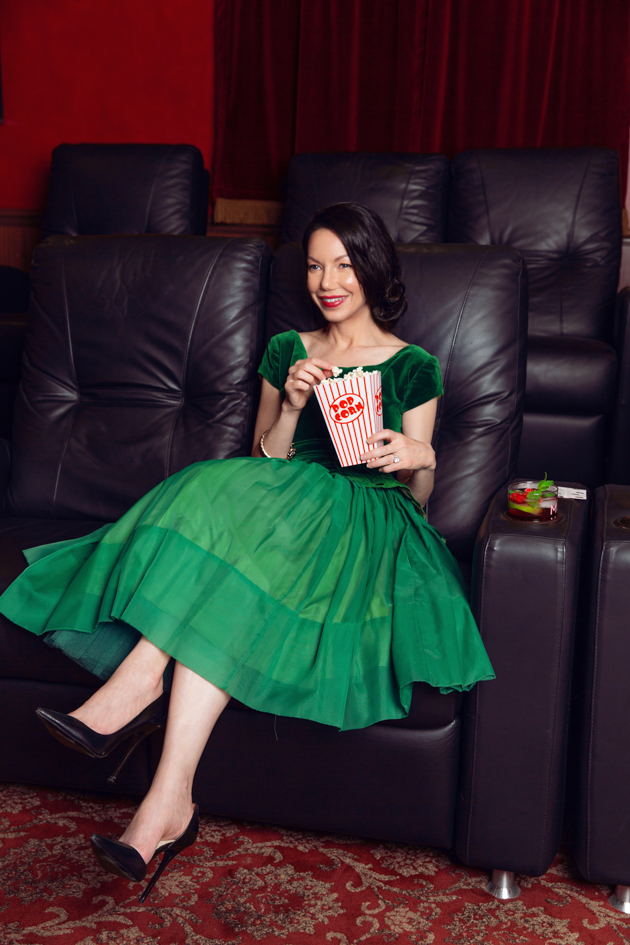 To celebrate Christmas Eve, I wanted to share a marvelous cocktail recipe from two nice Jewish girls… Me and Mrs. Maisel.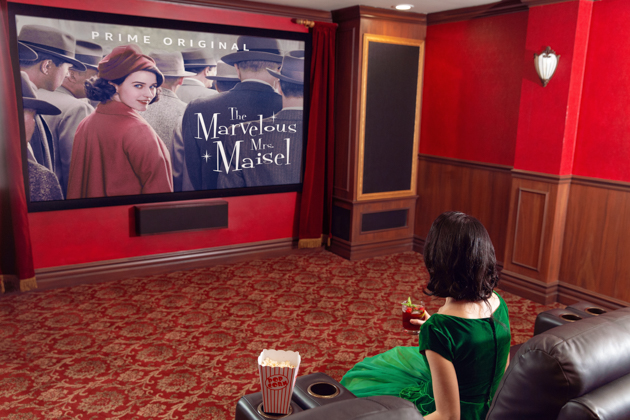 I've been obsessed with
The Marvelous Mrs. Maisel
since the sneak peek aired on Amazon Prime over a year ago. My friend Rebecca knew of my love for the show and invited me to the
Season 2
premiere screening. The screening was amazing and much to my surprise we ended up getting sent home with a set of marvelous cocktail tumblers.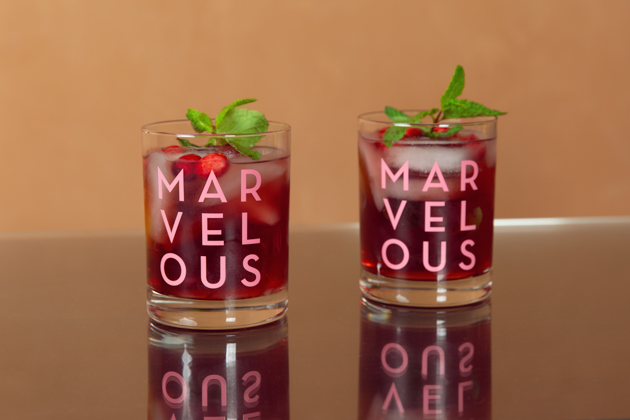 No, really… they say MARVELOUS on them. 🙂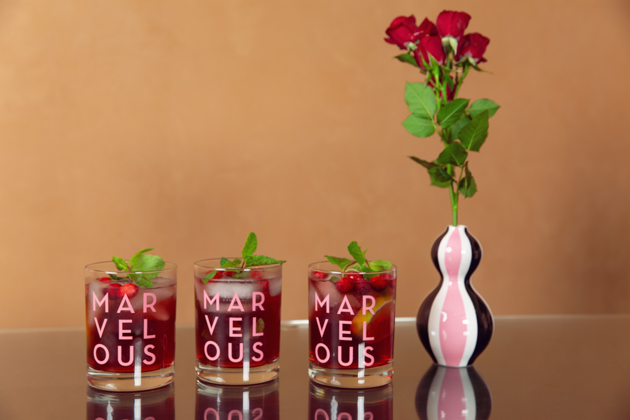 I knew glasses as marvelous as these called for a good cocktail recipe, but what could it be? I started to brainstorm ideas, but somehow Mrs. Maisel's Marvelous Margaritas didn't have a very good ring to it. It ended up being Mo who came up with the idea for Mrs. Maisel's Marvelous Mojitos.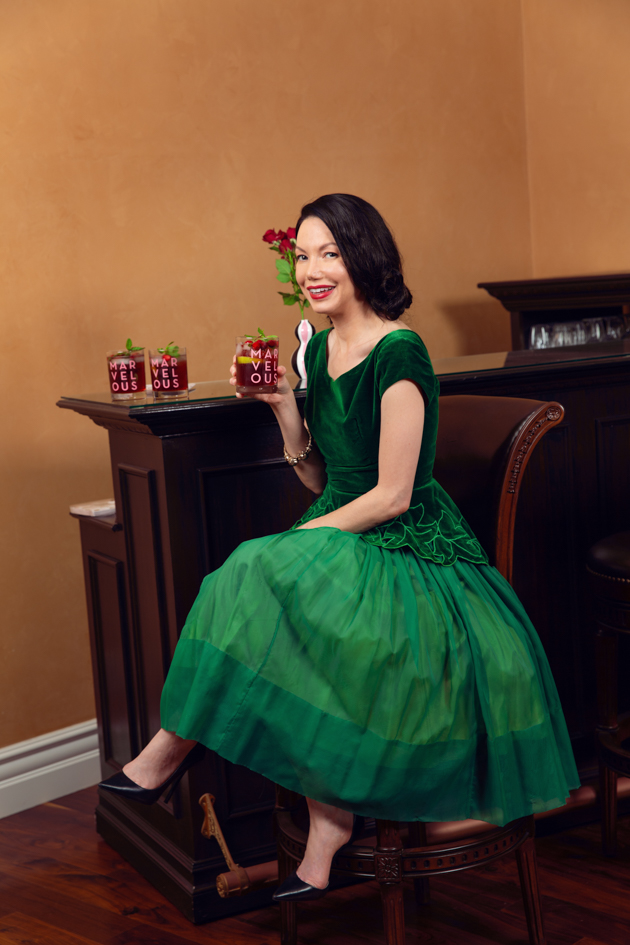 I decided to give this mojito a fruity twist by adding pomegranate juice and skipping the soda water and sugar for Martinelli's Sparkling Apple Cranberry Juice. It's still plenty sweet and you'll never miss the refined sugar.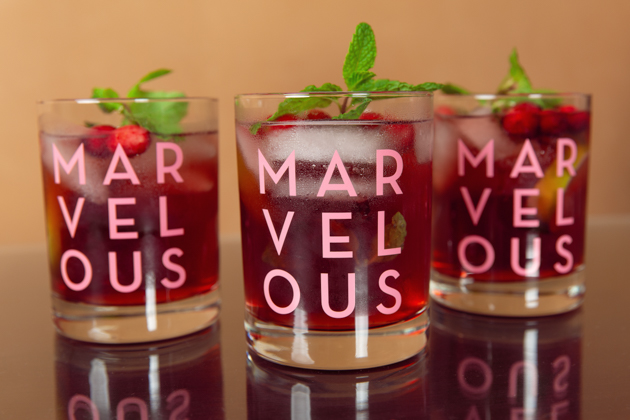 You will need:
1 Part pomegranate juice
A squeeze of fresh lime juice
Fresh cranberries, sliced lime and mint leaves to garnish
**Use organic ingredients where possible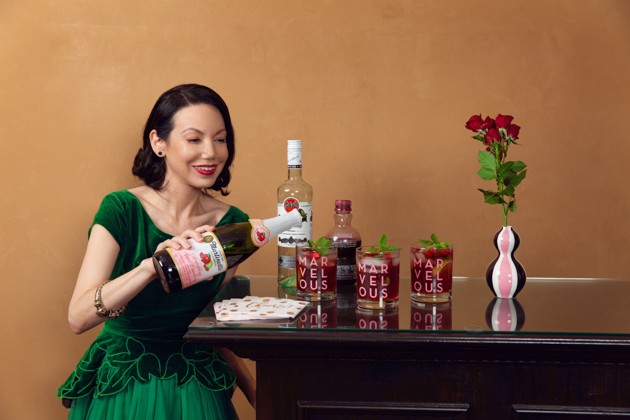 Mix equal parts Bacardi (or your favorite white rum selection), with pomegranate juice and Martinelli's Sparkling Apple Cranberry Juice. Add a splash of lime juice and mix well. Serve over ice and add a slice of lime into each glass. Garnish with fresh cranberries and mint leaves and there you have it… Mrs. Maisel's Marvelous Mojitos. Easy, breezy, marvelous and refreshing!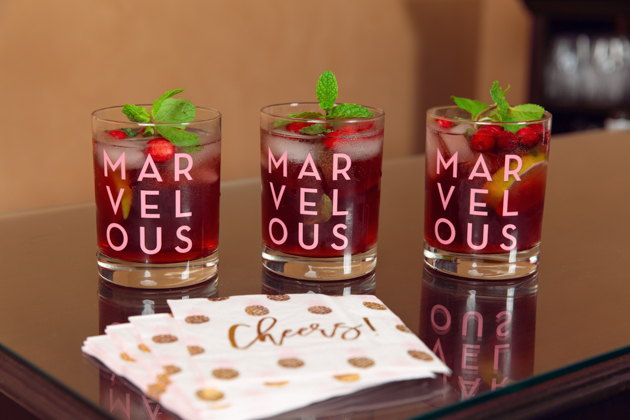 Makes for a perfect Chrismas or New Year's cocktail, don't you think?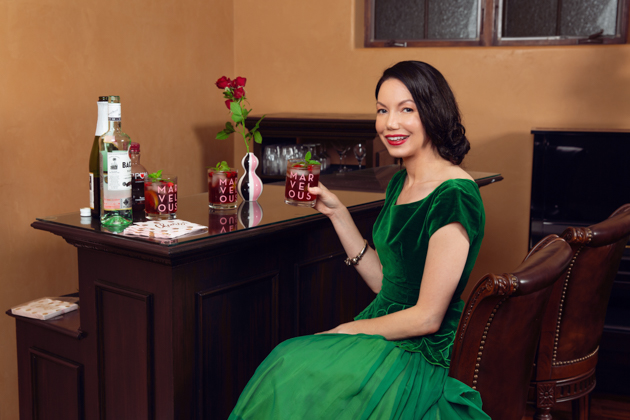 Tit's up!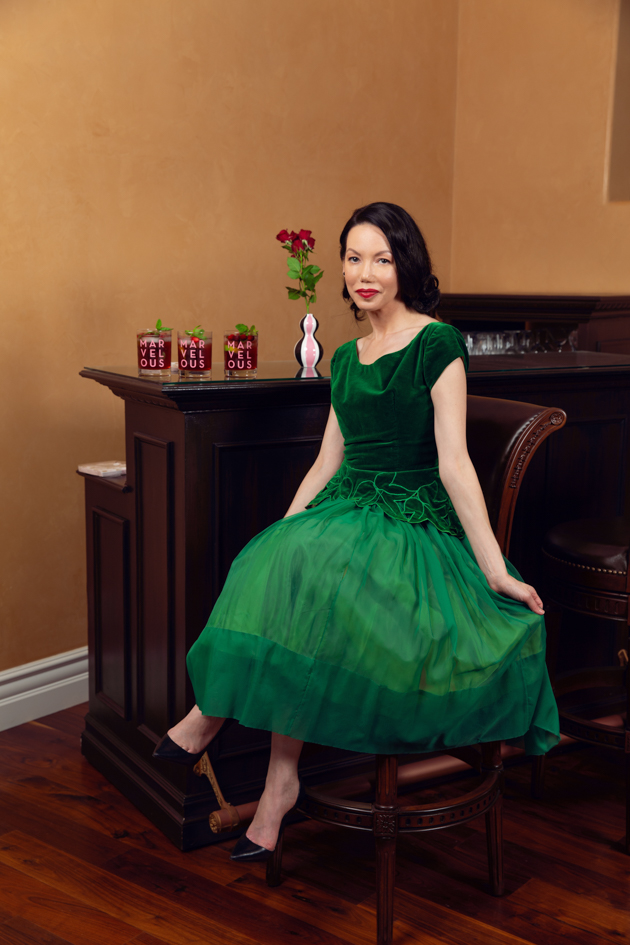 I hope you're already watching the show, otherwise that last part might not have made any sense. 🙂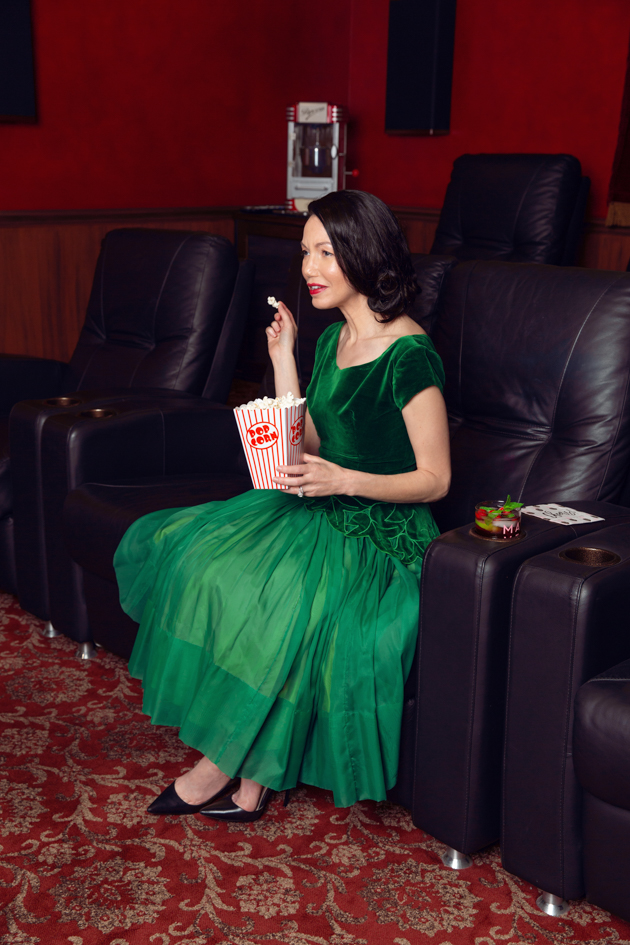 It's streaming on Amazon Prime, so grab your Marvelous Mojito and hop to it.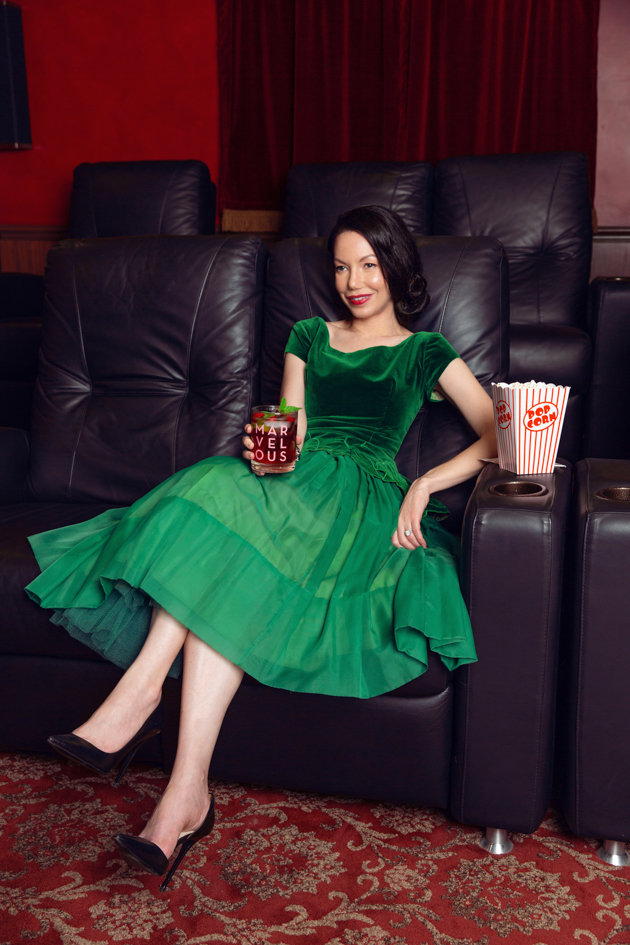 I don't know about you, but this holiday season I'm ready to Mrs. Maisel marathon and chill.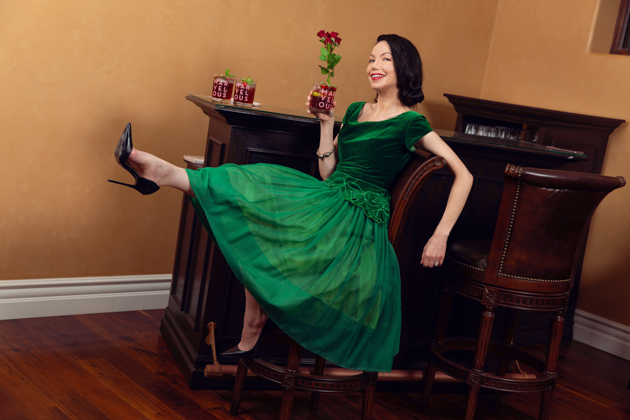 Wishing you and your loved ones a Very Merry Christmas!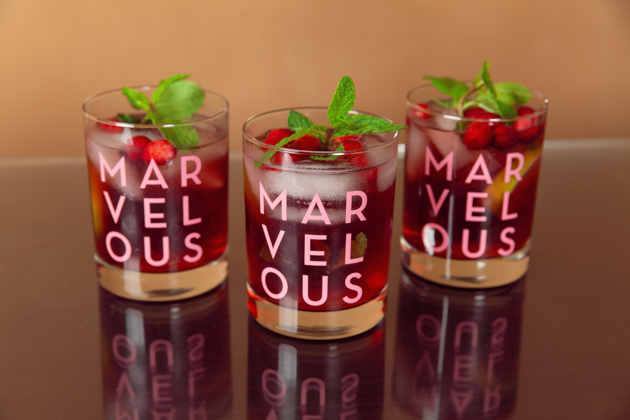 Thank you everyone and goodnight! Although, FYI, you can catch my next "gig" here on the blog right after Christmas. 🙂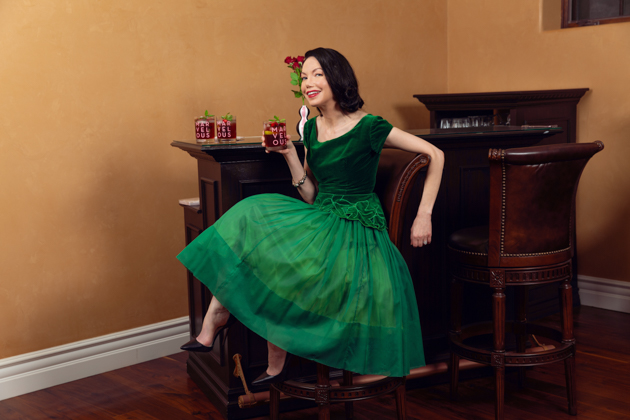 xoxo,
Lisa
Let's be social!