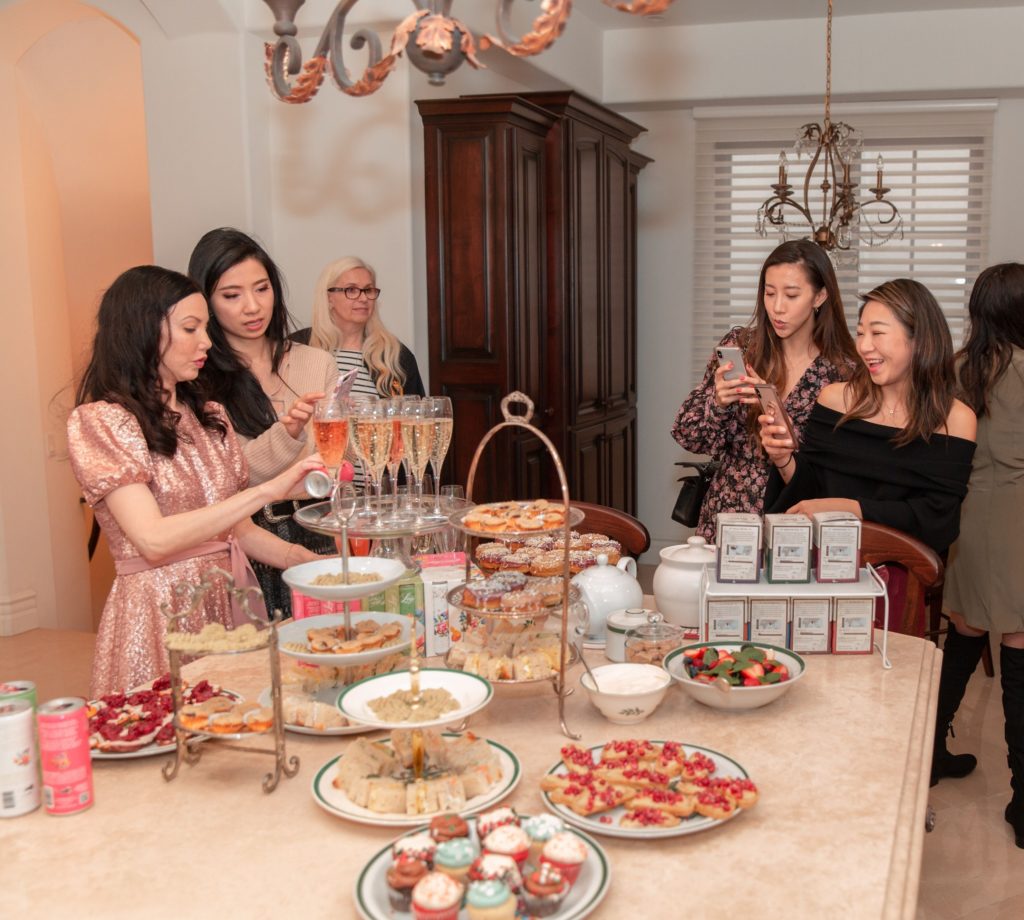 There's no better way to kick off the season than with a Holiday High Tea Party. Together with my blogger in crime
Sheree
and Le Confectionerie owner
Shreena Atwal
, we hosted a delightful Winter Tea Party for the loveliest of ladies.  Scroll down below to view the menu, décor and photos from our event.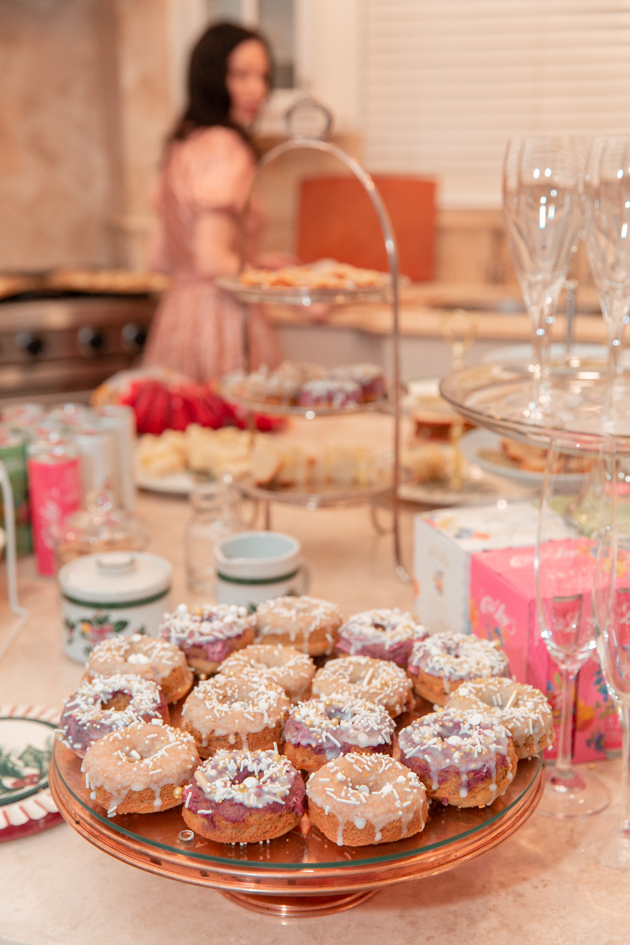 I had been thinking about
hosting another tea party
, but put it on the back burner since I've been so busy lately. Then I met Shreena at a
Barter & Be
event and we instantly hit it off. Plus I loved the gluten and refined sugar free donuts and cookies she made for the event! I had been meaning to send Shreena an email about connecting on a project, but she beat me to it and out Holiday High Tea Party idea began to blossom.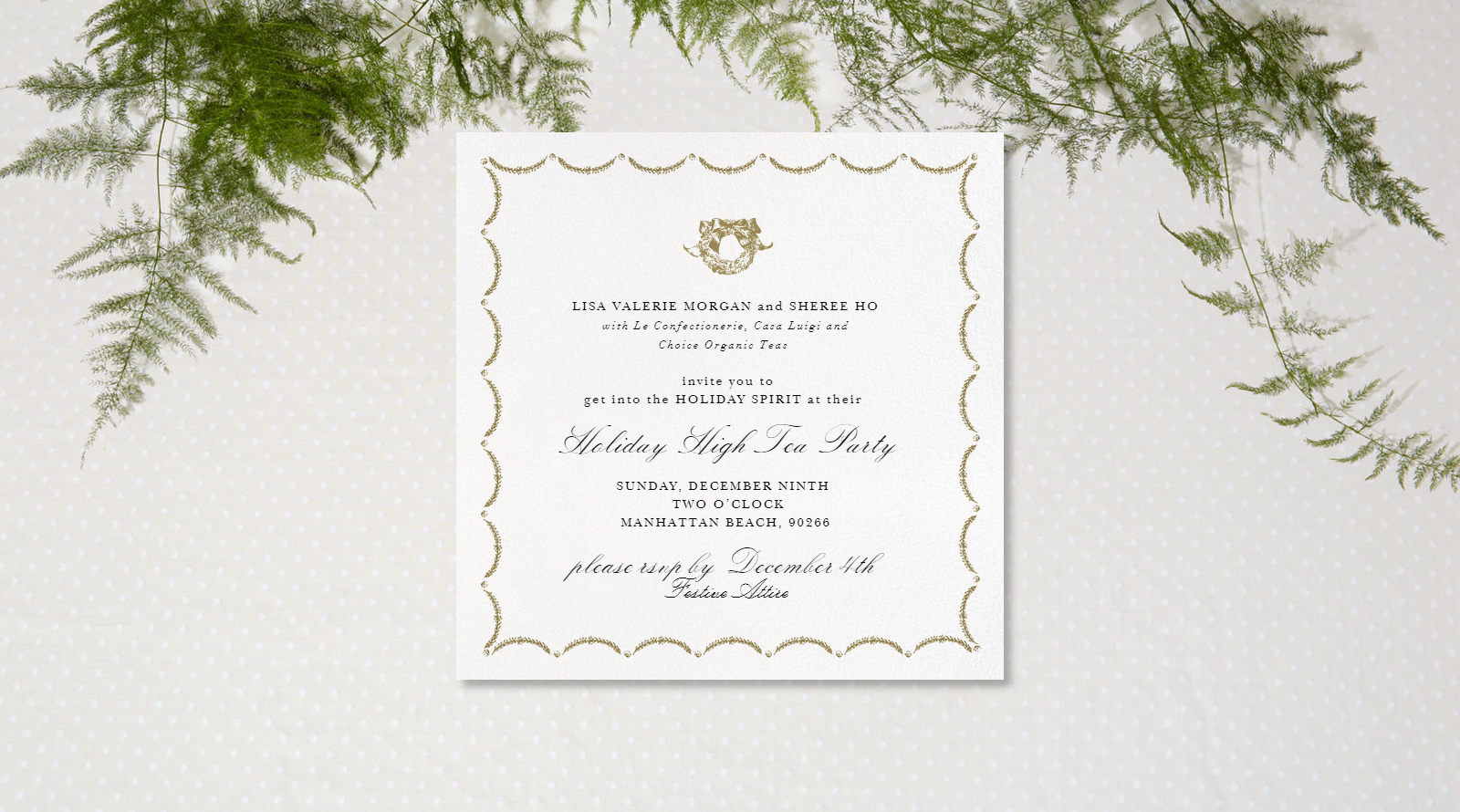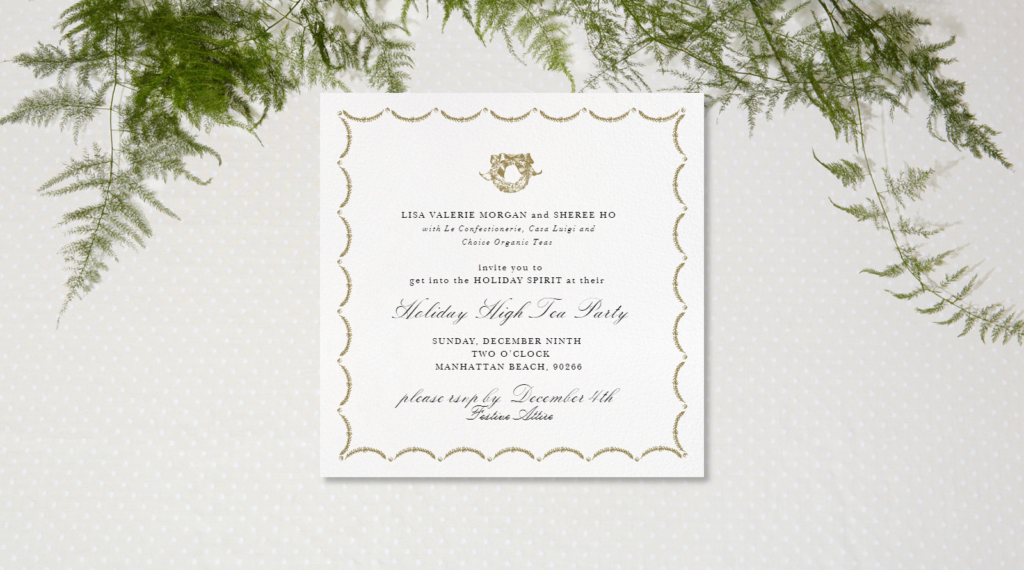 The Menu:
Casa Luigi Prosecco and Rosé
Selection of Choice Organic Teas:
Masala Chai
English Breakfast
Lemon Lavender Mint
Irish Breakfast
Rooibos Chai
Darjeeling
Decafinated English Breakfast
Gluten Free Tea Sandwiches and Tartines:
Egg Salad with Sliced Red Onion
Smoked Salmon with Cream Cheese and Dill
Sliced Cucumber with Hummus and Scallions
Baked Brie with Pomegranate Seeds
Gluten Free Sweets by Le Confectionerie:
Matcha Holiday Tree Cookies
Pomegranate Donuts
Cranberry Scones
Winter Berries with Mint and Clotted Cream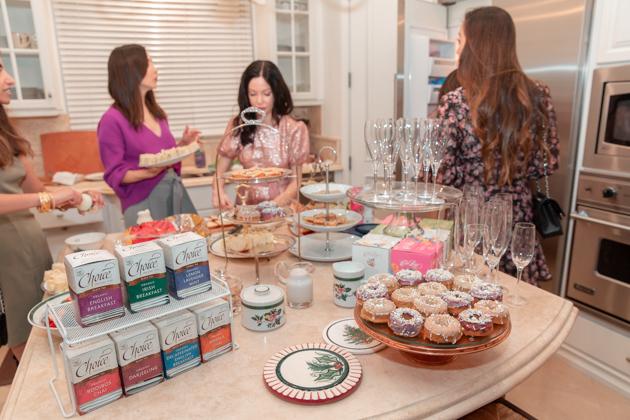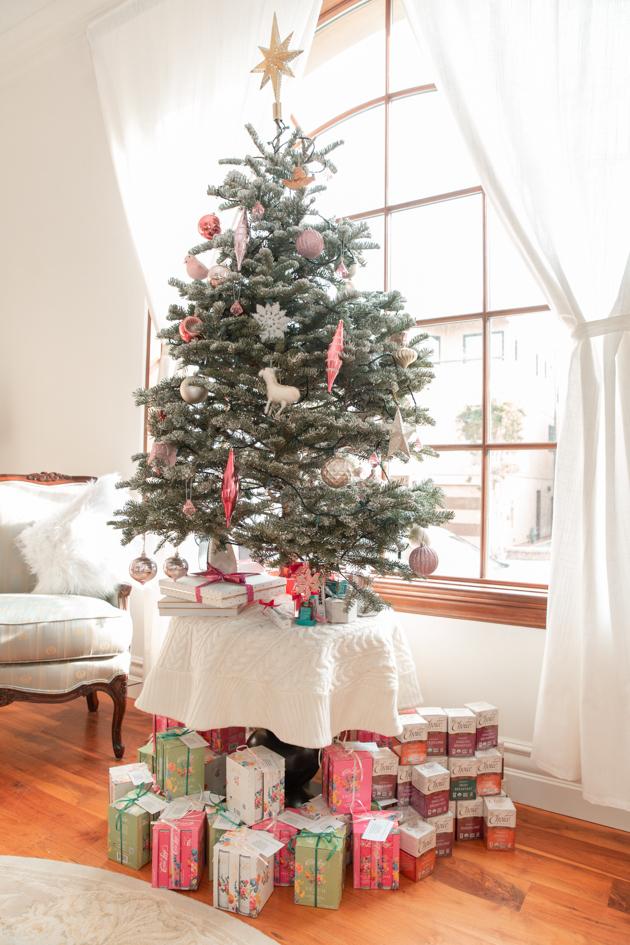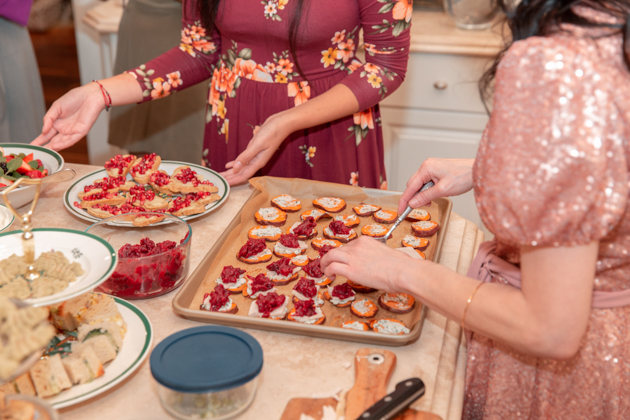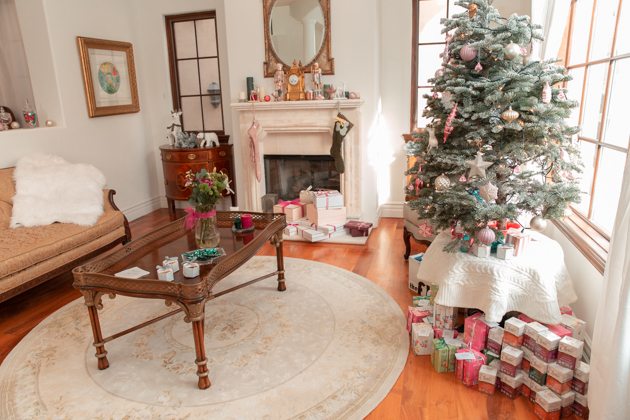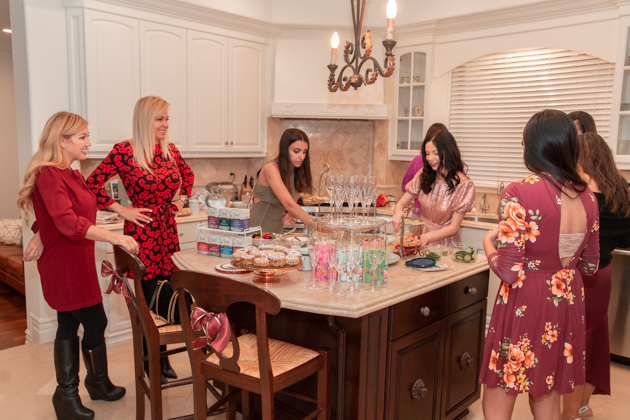 All of the holiday hustle & bustle had me running behind schedule so
I took my own advice
(a little late, but hey) and enlisted help.
Kali
and Mo jumped in and saved the day helping to finish setting up the house, while I rushed to finish making the tea sandwiches.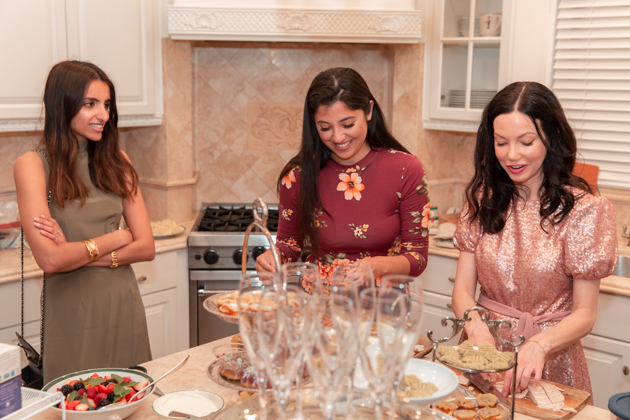 I prepped the egg salad,
cranberry chutney
and everything else I could the night before and in the early morning before getting dressed. The tea sandwiches have to be made in the last hour so they don't go soggy, so Jaquelyn offered to be my sous chef. I used
Lili's egg salad recipe
which everyone adored, though it made me sad that she missed this event.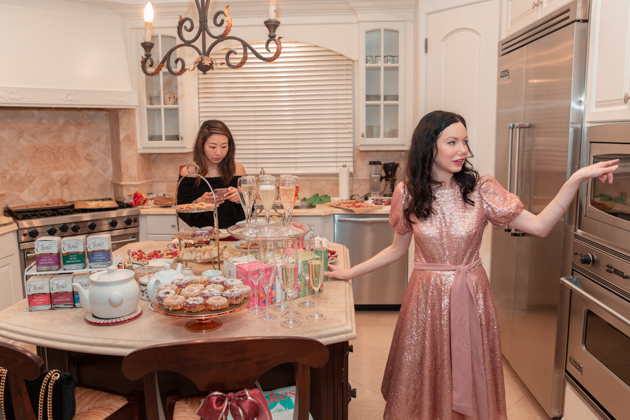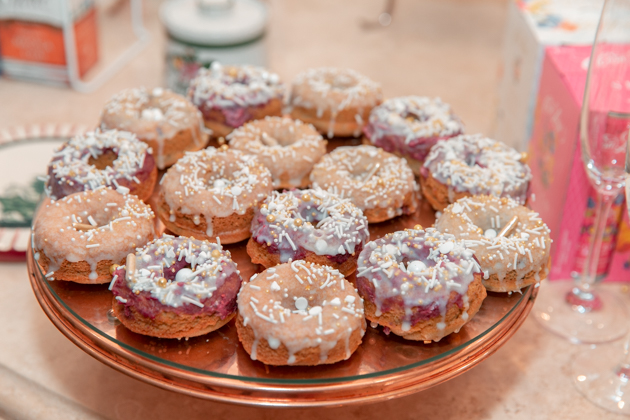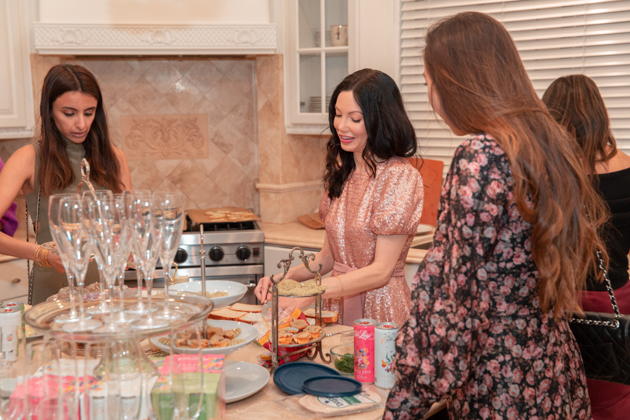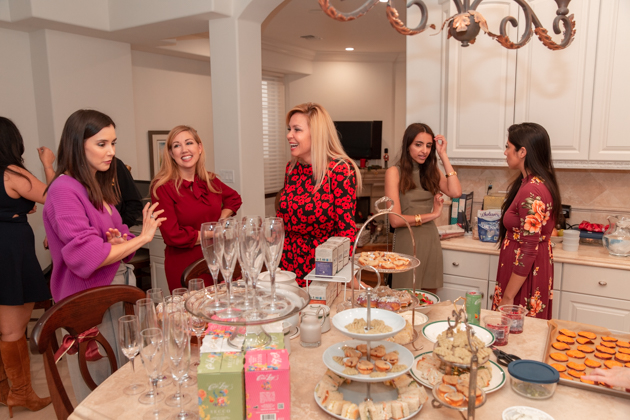 Even though it's such a busy time with work and family events, it's so important to take some time to connect with your favorite gals and spend a relaxing afternoon sipping Prosecco and tea and noshing on mini sandwiches and sweets. If you have yet to
host a High Tea Party
, I can't encourage you enough! It's the perfect afternoon fete for any occasion or none at all.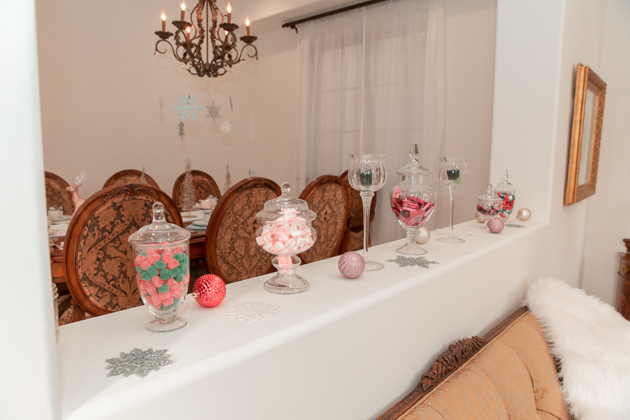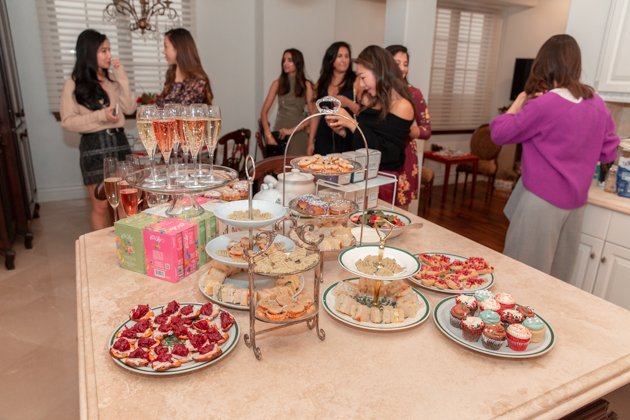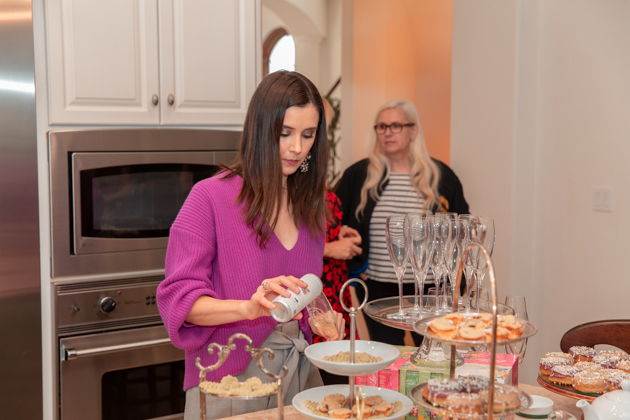 Finally it was time to get the party started with
Casa Luigi Prosecco
! This brand has only been around for about a year, but I can't go on about them enough! We served
Secco Bianco
(extra dry),
Secco Rosé
(sparkling rosé)  and
Secco Hugo
(sparkling white wine cocktail with elderflower, lemon and mint). It was such a huge hit with our guests and they've all been asking me
where they can buy it
. If you're in the greater Los Angeles area you can find Casa Luigi at Bristol Farms and Lazy Acres. Bring a case (or three) as a hostess gift this holiday season and you're sure to get some love!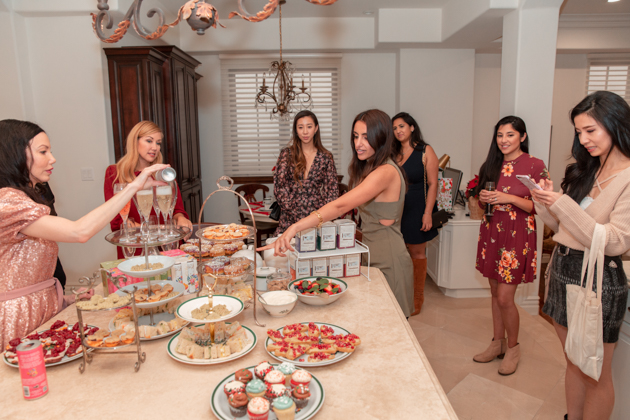 Shreena and I shared a little bit about our creations… everything on the menu was gluten-free and most of it was also dairy and refined sugar free. Then we had to wait a few minutes for the bloggers in the group to take photos, cause… #thingsbloggersdo at tea parties. 🙂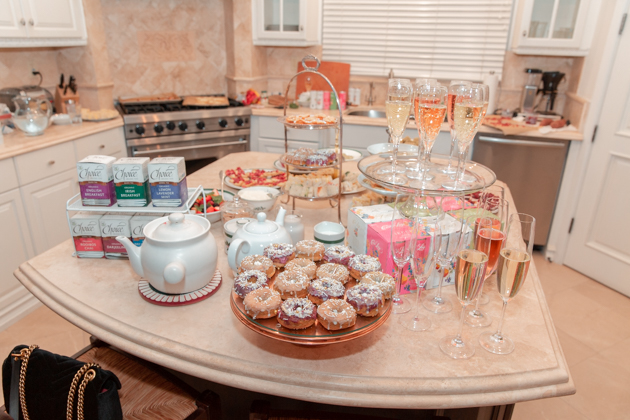 My original plan was to serve just two teas, but I ended up deciding on a tea bar instead.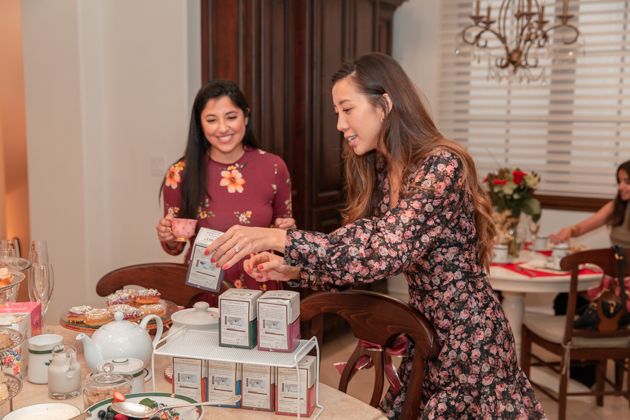 Choice Organic Teas makes the loveliest selection and everyone had a hard time choosing. I'm so obsessed with Choice Organic Teas, that I sometimes have a hard time choosing for myself when I make my morning cup (or three). Currently, I'm alternating between English and Irish Breakfast.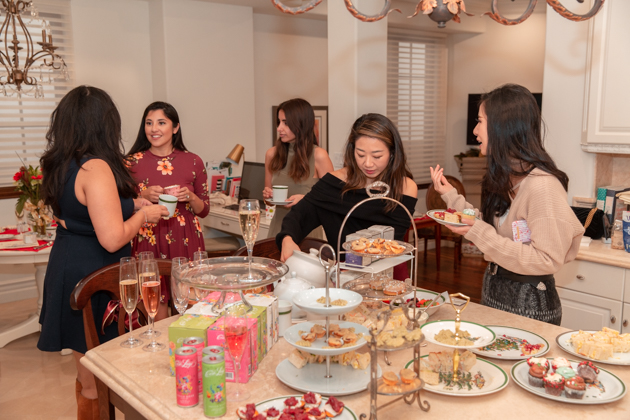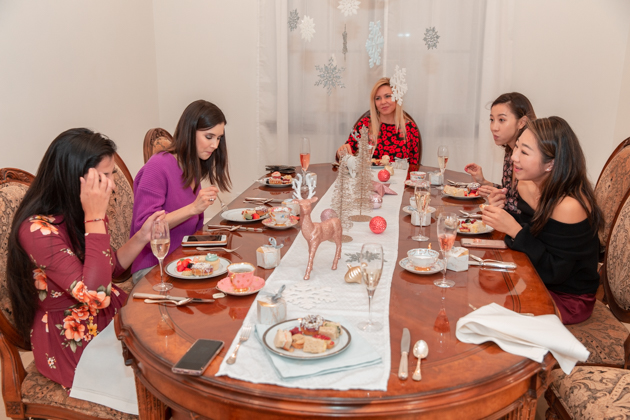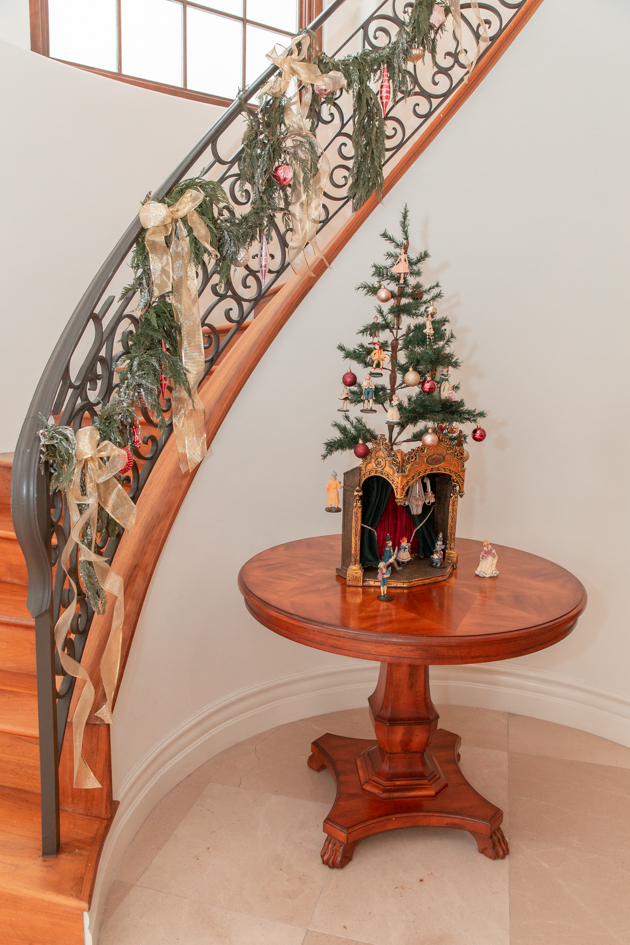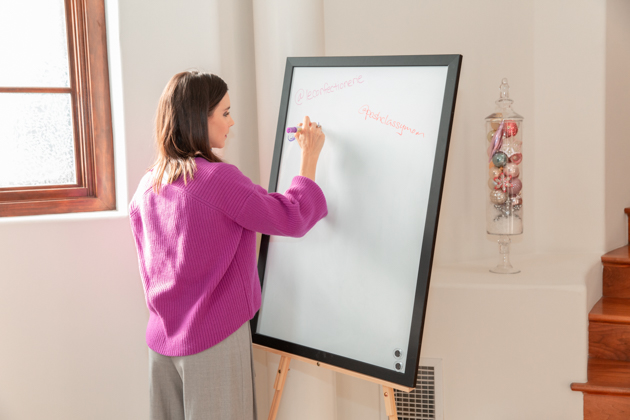 I've been pulling out this white board for
the last few parties
and it's been a big hit. Everyone signs the board with their Instagram handles and follows the new friends they make. I love seeing my friends connecting with each other after meeting at one of my parties.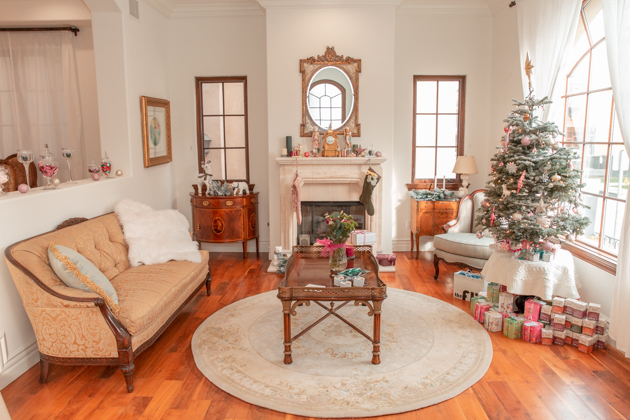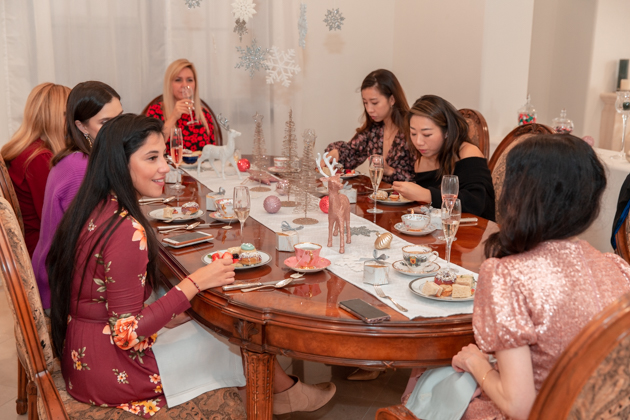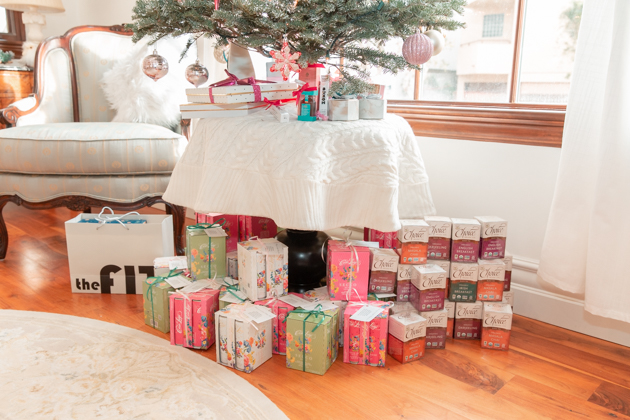 Our guests went home with gifts from Casa Luigi and Choice Organic Teas.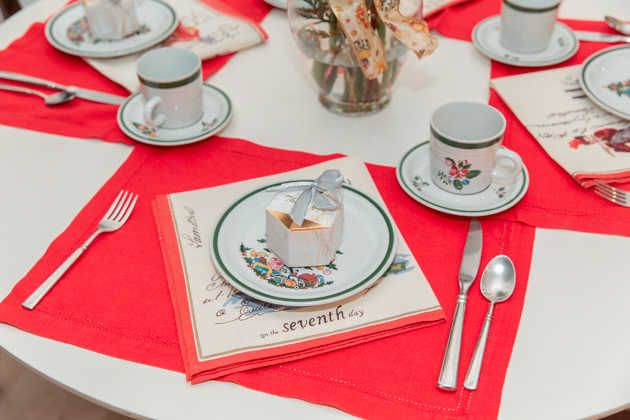 And Shreena placed a take-home sweet from Le Confectionerie at each place setting.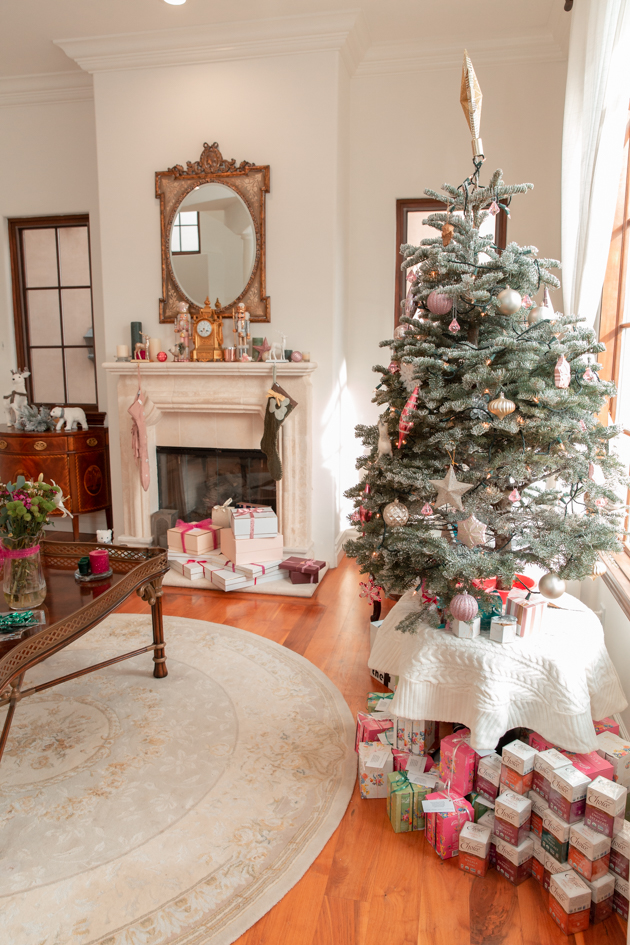 Thank you so much for stopping by!
xoxo,
Lisa
Let's be social!