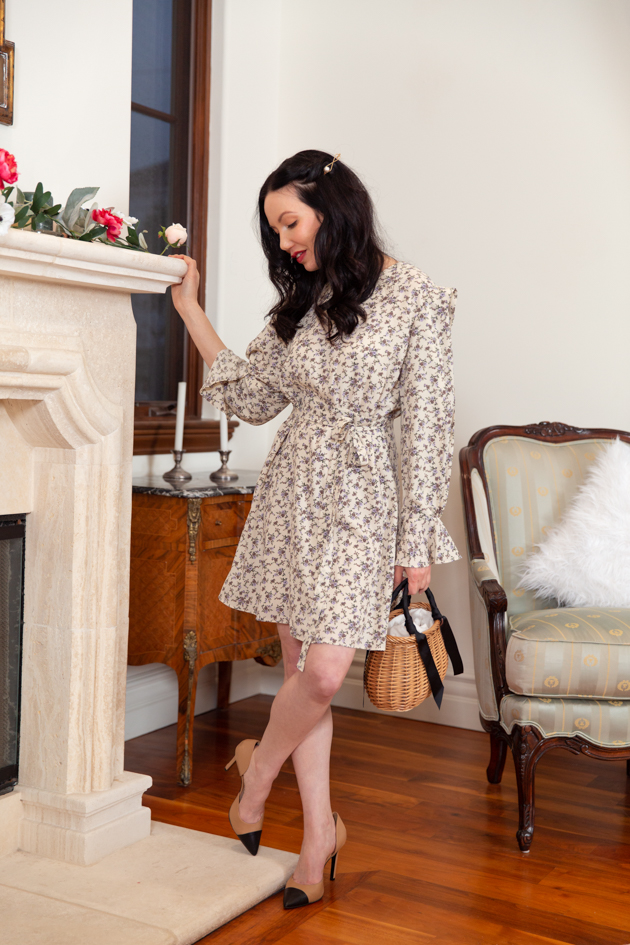 Happy Friday! I've been buried under a rock lately working on my new show
The Fash Life
and I'm just now coming up for air. I've been pouring my heart and soul into this project for months on end and after our last shoot on Monday, I am still trying to catch up on sleep. I can only describe the way I'm feeling as extreme jet lag, in spite of the fact that I haven't been on a plane for ages. Nevertheless,
I'm so excited to share this show with you
and also to get back to my regular fashion, beauty and recipe content here on the blog.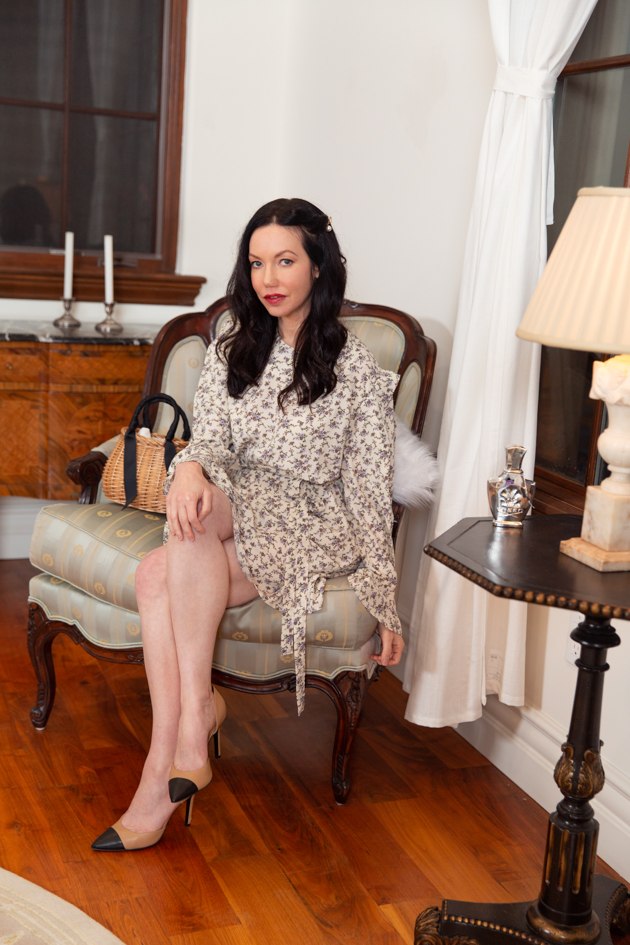 Mo and I shot this Winter floral dress a couple of weeks ago when it was still pouring outside. We've had an unusually cold and rainy season here in Los Angeles and Winter florals are such a beautiful reminder of blooming days ahead.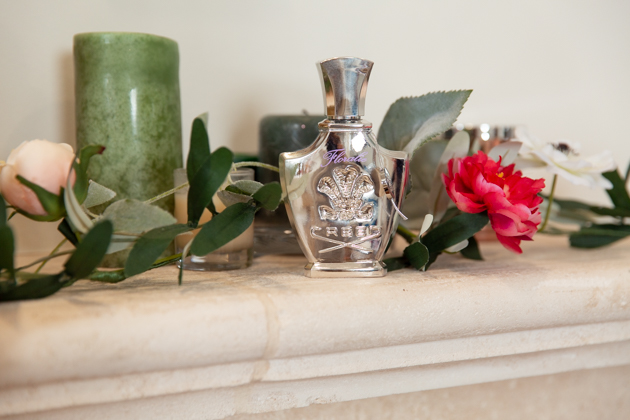 What better way to accessorize my Winter floral dress than with House of Creed Floralie. The perfect Winter date night pairing. Just add a cute hubby and some Champagne. Even better if you order takeout and have your dinner by the fire. I really enjoy rainy days when I don't have to leave the house. Between the rainy weather and my busy workload lately, we've been staying home a lot lately and re-watching Downton Abbey to relax. I think it's even better the second time around as there are so many nuances I missed the first time. Are you a Downton Abbey fan? I can't wait for
the new Downton movie
in September!!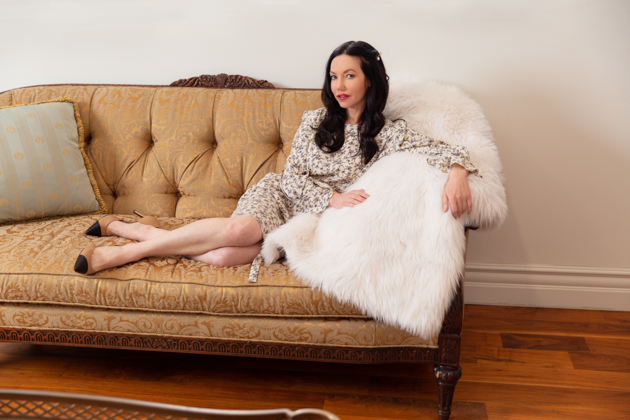 Shop my Winter Floral Dress Look: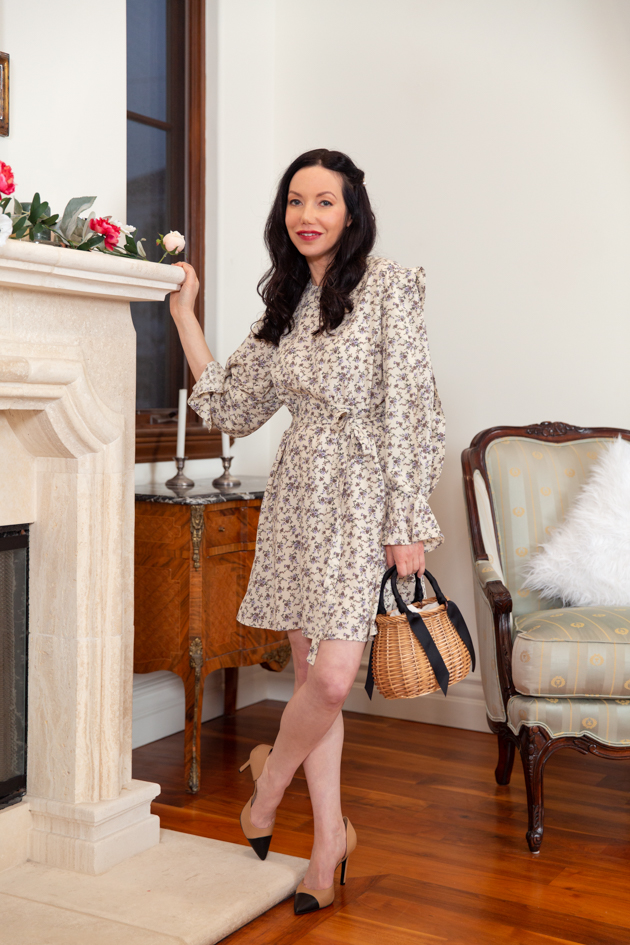 Shop my Winter Floral Dress Look: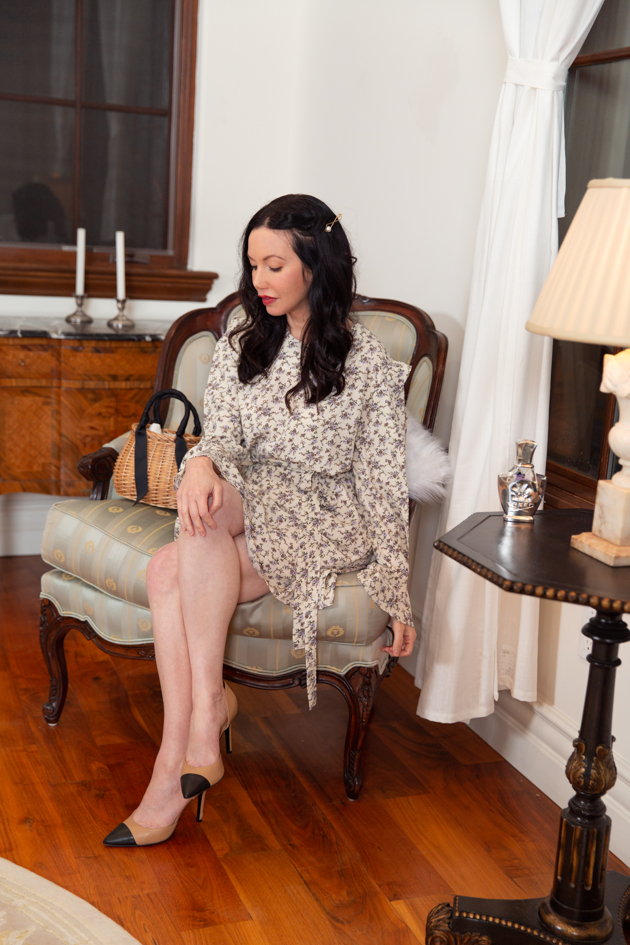 Thank you so much for stopping by!
xoxo,
Lisa
Let's be social!