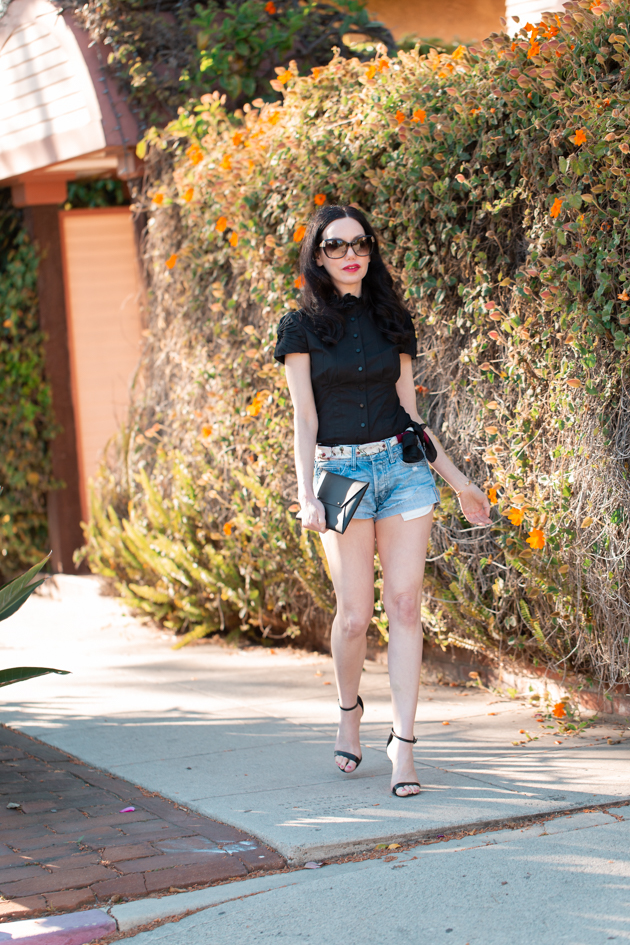 Happy Tuesday! I hope you had a wonderful Easter Sunday and to my Jewish friends, I hope you are enjoying a happy and peaceful Passover week!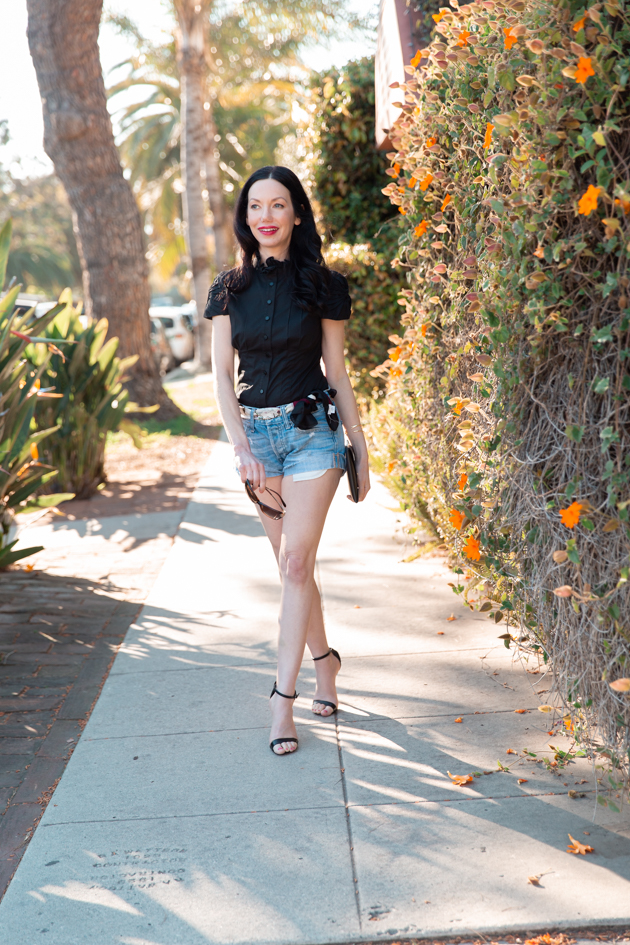 Spring is in full swing (minus the gloomy and rainy day we had this past Saturday in LA) and I'm stepping out in denim shorts and accessories from the latest Rachel Zoe Spring Box of Style.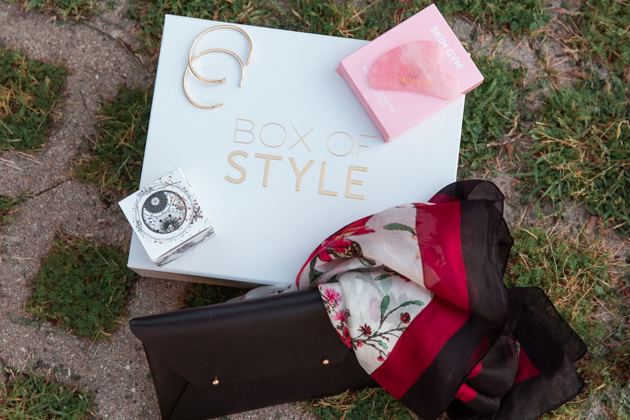 In case you're not yet familiar with the
Box of Style
, it's a quarterly subscription box curated by Rachel Zoe herself. It's also the number one luxury subscription box available and each box contains at least five fashion, beauty and/or lifestyle statement staples to elevate your everyday look.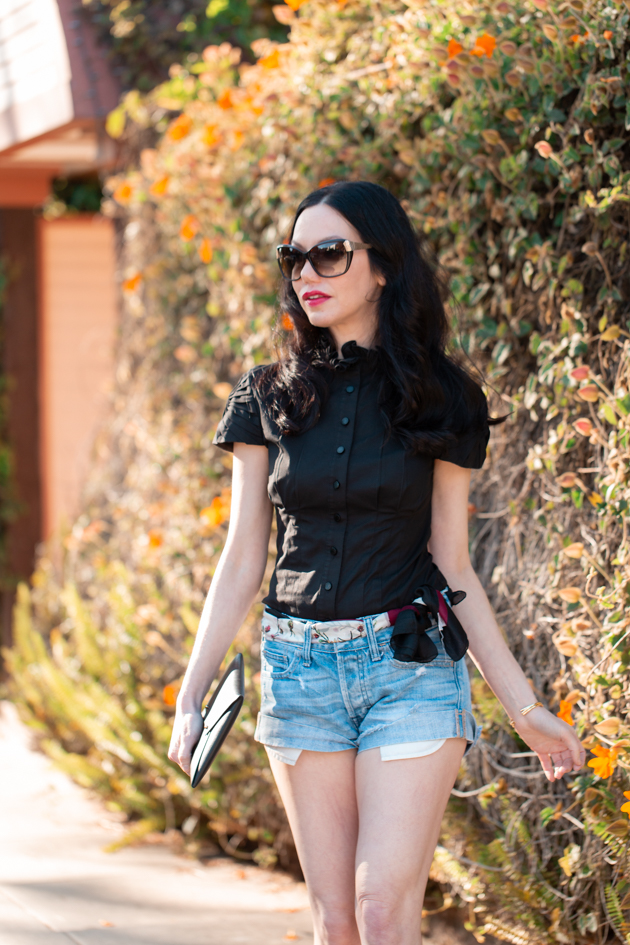 This Spring Box of Style contained an exlusive Chan Luu scarf, that was worth the price of the box itself (it retails at $105). I used it here as a belt, but it's also darling tied on a bag, around your neck or used as a hair accessory. I'm also obsessed with this Michelle Campbell Talon Bracelet set (retails at $215) and Tribe Alive leather clutch (retails at $78). Both are also exclusive to the Spring Box of Style.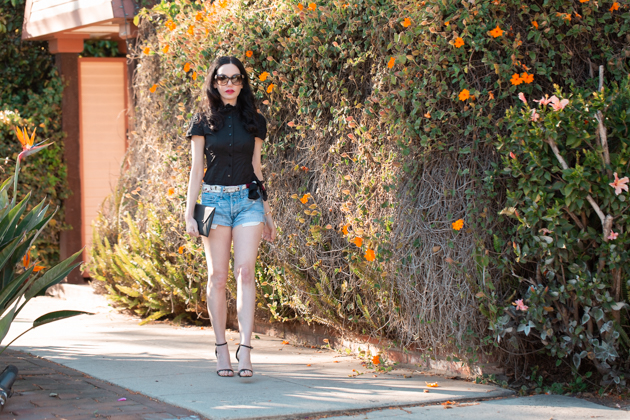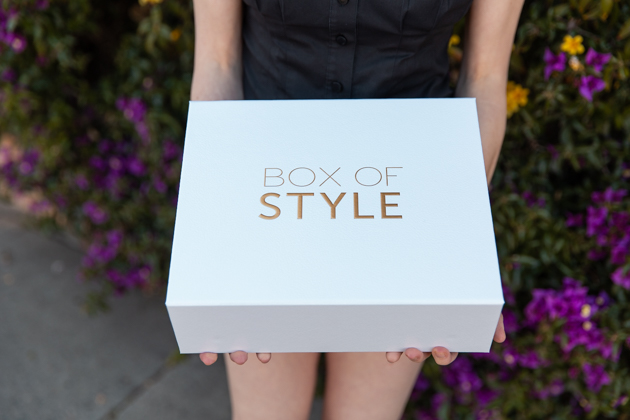 Additionally, the Spring Box of Style contains a Skin Gym Rose Quartz Heart Gua Sha (retails for $32) and Edible Beauty's Gold Rush Eye Balm (retail value $65). Rachel Zoe calls the Skin Gym Rose Quartz tool a "step above the jade roller" and the Edible Gold Eye Balm, "a new favorite". I'm absolutely loving both of these (much needed) products and will be adding them to my daily routine! This box is really a steal with over $400 worth of glam for just $99!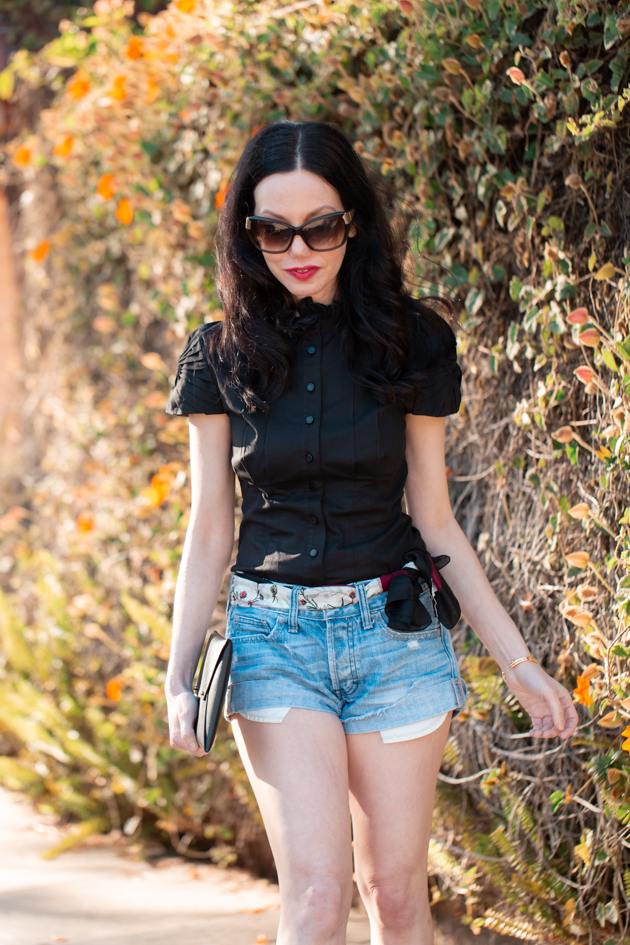 Shop my look: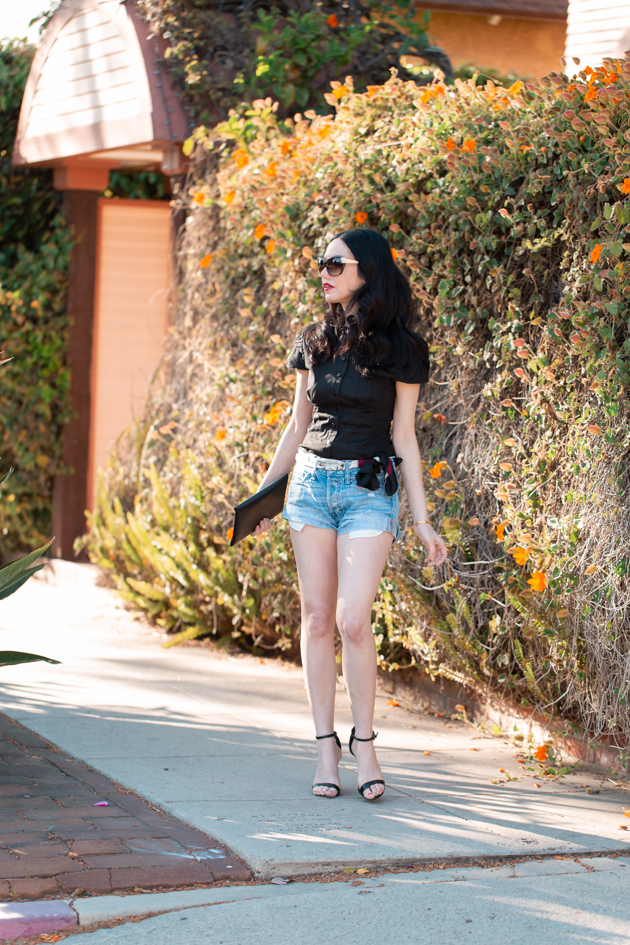 Wishing you a fantastic week! Let me know what you think of Rachel Zoe's Spring Box of Style. Do you have a favorite subscription box you think I should try?
Thank you so much for stopping by!
xoxo,
Lisa
Let's be social!