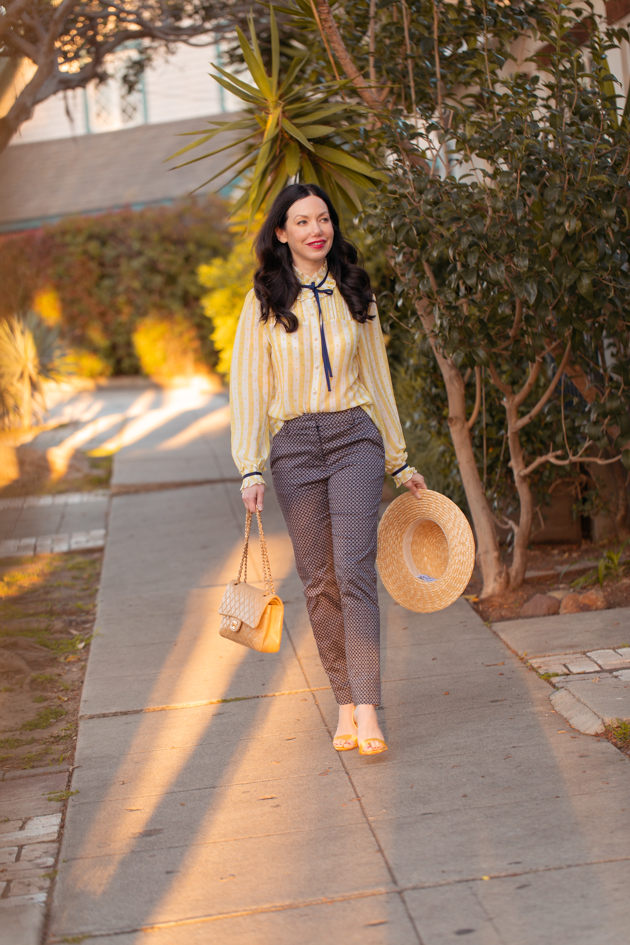 Happy Sunday! Just wanted to jump on here and share this cute Spring transitional look, plus a quick life update.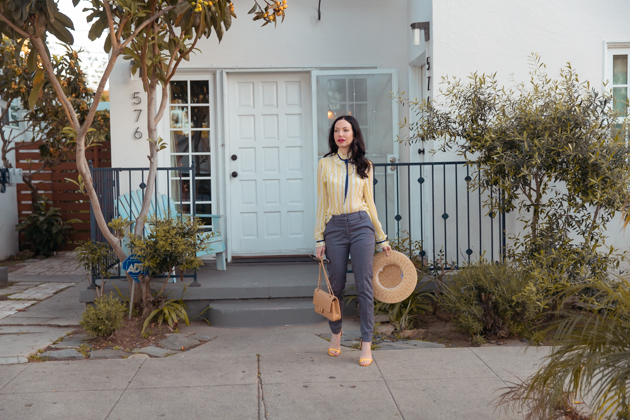 I'm still recovering from my extreme fatigue and Vitamin D deficiency, so I'm still working hard to get caught up on everything I left by the wayside the past few months. For months I would just fall asleep on the couch after dinner instead of finishing up blog and social media posts and a long list of other things. Most of my days lately have been dedicated to The Fash Life Series and I really can't wait for you to see this project we've been plugging away at for so long. That being said, I also have so many things I can't wait to share here on the blog as well. Perhaps the most exciting is that I have a new nephew Oliver Milo who is just 2 weeks new now and is the sweetest 6 lbs of joy!
As mentioned
a few weeks ago
, my Vitamin D levels were at an 11 and my doctor put me on a prescription level supplement. 200k units later and I am finally feeling a bit like a human again. I said this before, but I really truly wish I hadn't waited for so long to get my blood work done. For the past few months even the simplest task seemed completely daunting and would put me in a state of panic and depression. My producing partner would ask me to do something simple like follow up on an email and I would hear "read the dictionary backwards in Greek"! I still have a long ways to go, but I'm definitely starting to see a light at the end of the tunnel.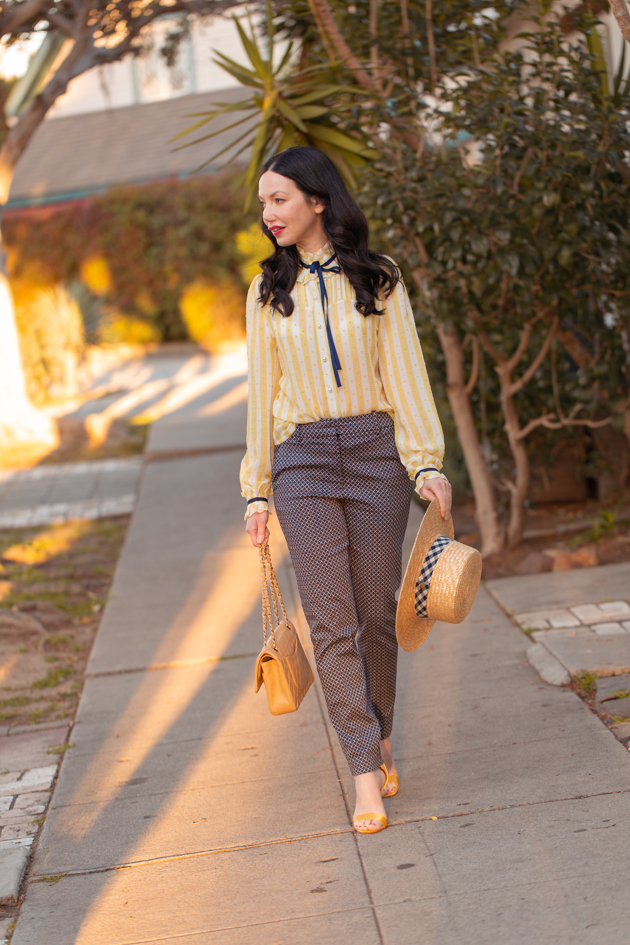 A few other things that have been really helping my recovery are attending a
sound bath and medicine reading
with the Mama Medicine team, Lacy Phillips
"To be Magnetic" workshops
and getting in some light physical activity almost every day. I started doing Lacy's manifesting workshops last Summer and they've made such a huge impact on me. Let me know if you want to hear more about them and Lacy's amazing community and I will share in a future post. You can also tune into her Expanded podcast
here
.
Anyway, let's move on and talk about this cute Spring transitional look. My blouse is from Sister Jane and I am absolutely obsessed over their new "Porcelain Avenue"
collection
! I want to wear every single feminine and whimsical piece (and already started with
this look here
)! I styled the look with a pair of H&M pants that were worth every penny of the $20 I purchased them for last year. You can see how I previously styled them
here
and
here
. The boater hat and yellow sandals give this Spring transitional look a fun pop of whimsy and color. This entire look also makes me seriously yearn for a much needed European getaway!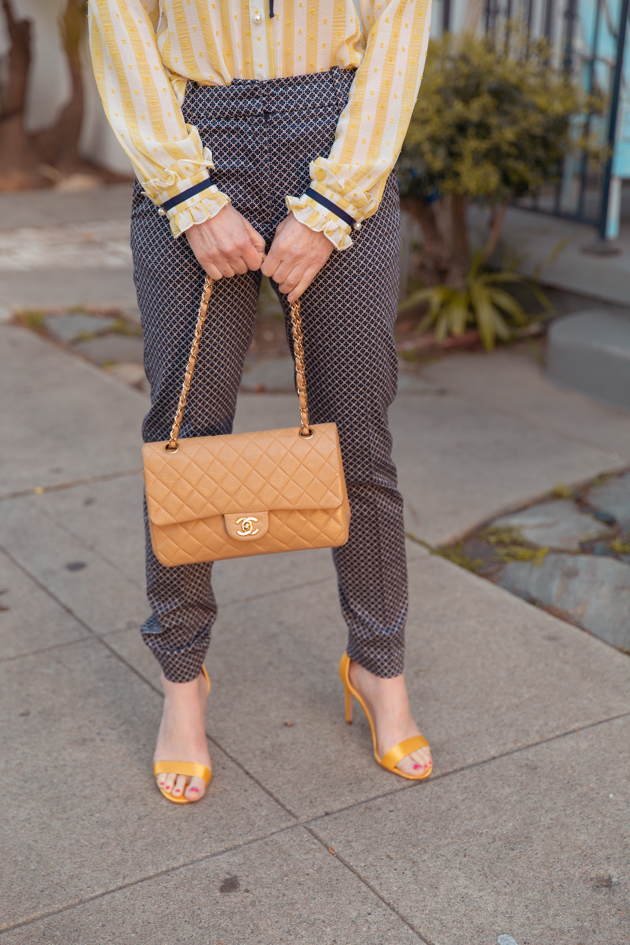 Sister Jane top / H&M pants (similar
here
,
here
and
here
) / Lack of Color boater
hat
/ Raye the Label sandals (similar
here
and
here
) / Chanel
bag
(affordable
here
and
here
)
Shop my look: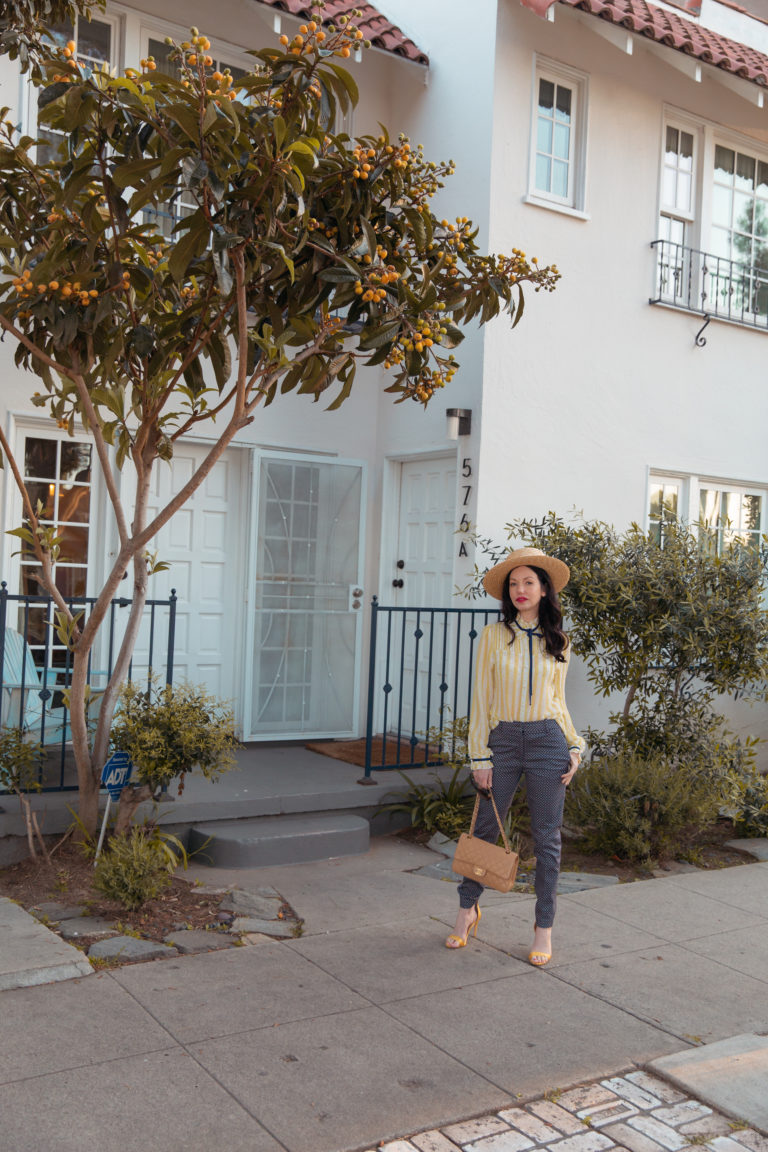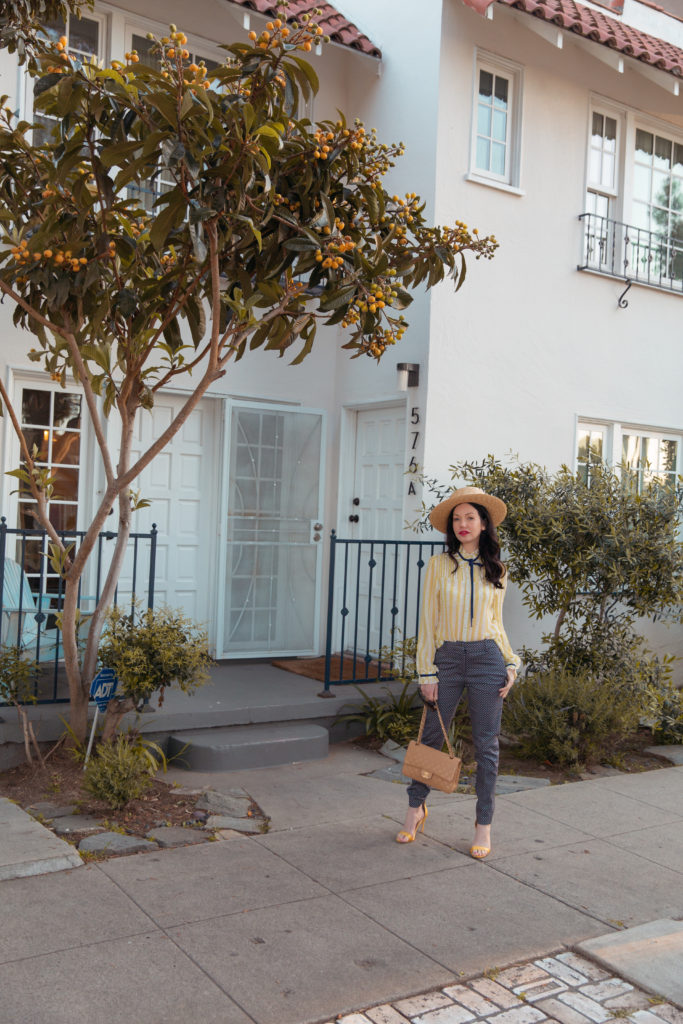 Wishing you a fun, fabulous and relaxing Sunday!
Thank you so much for reading!
xoxo,
Lisa
Let's be social!