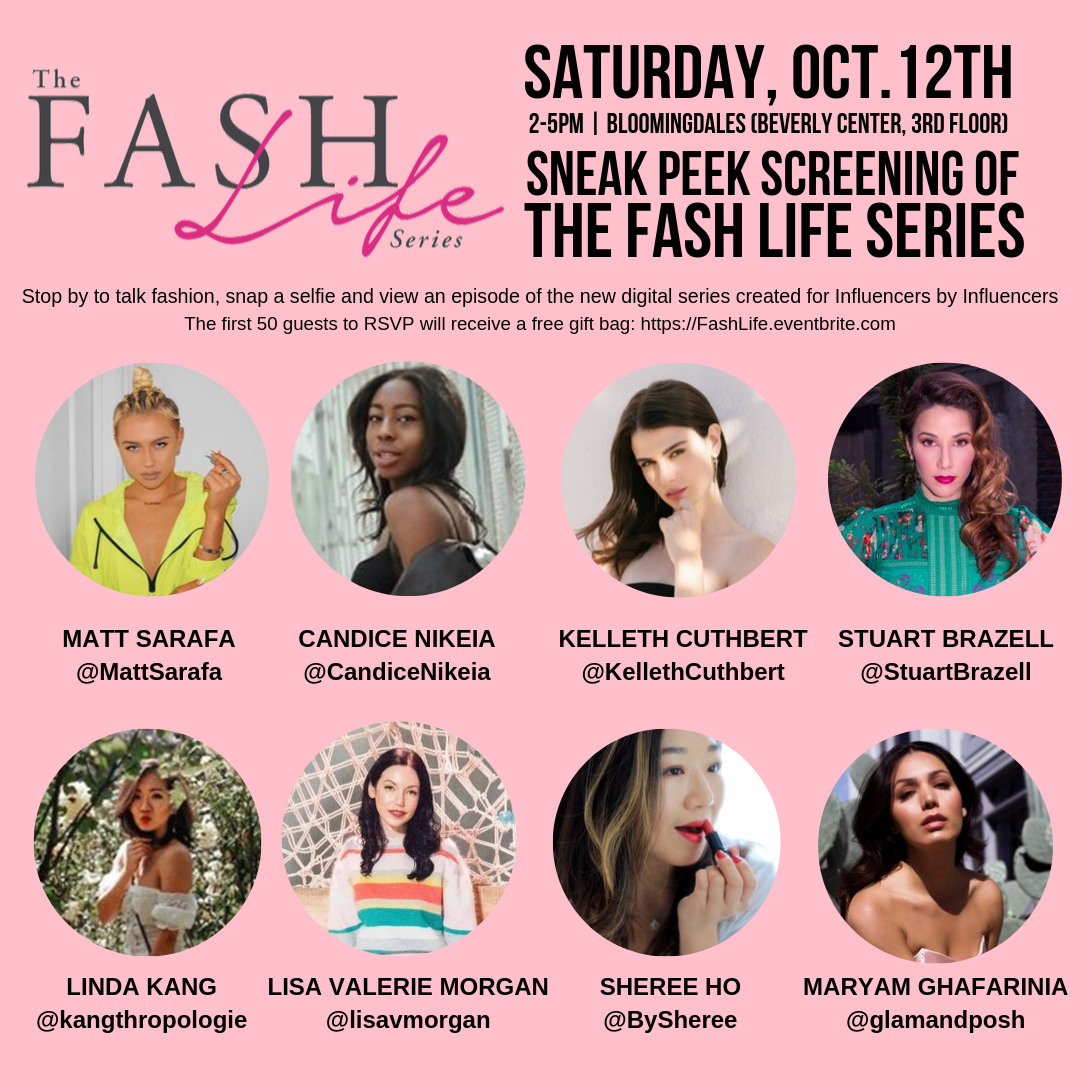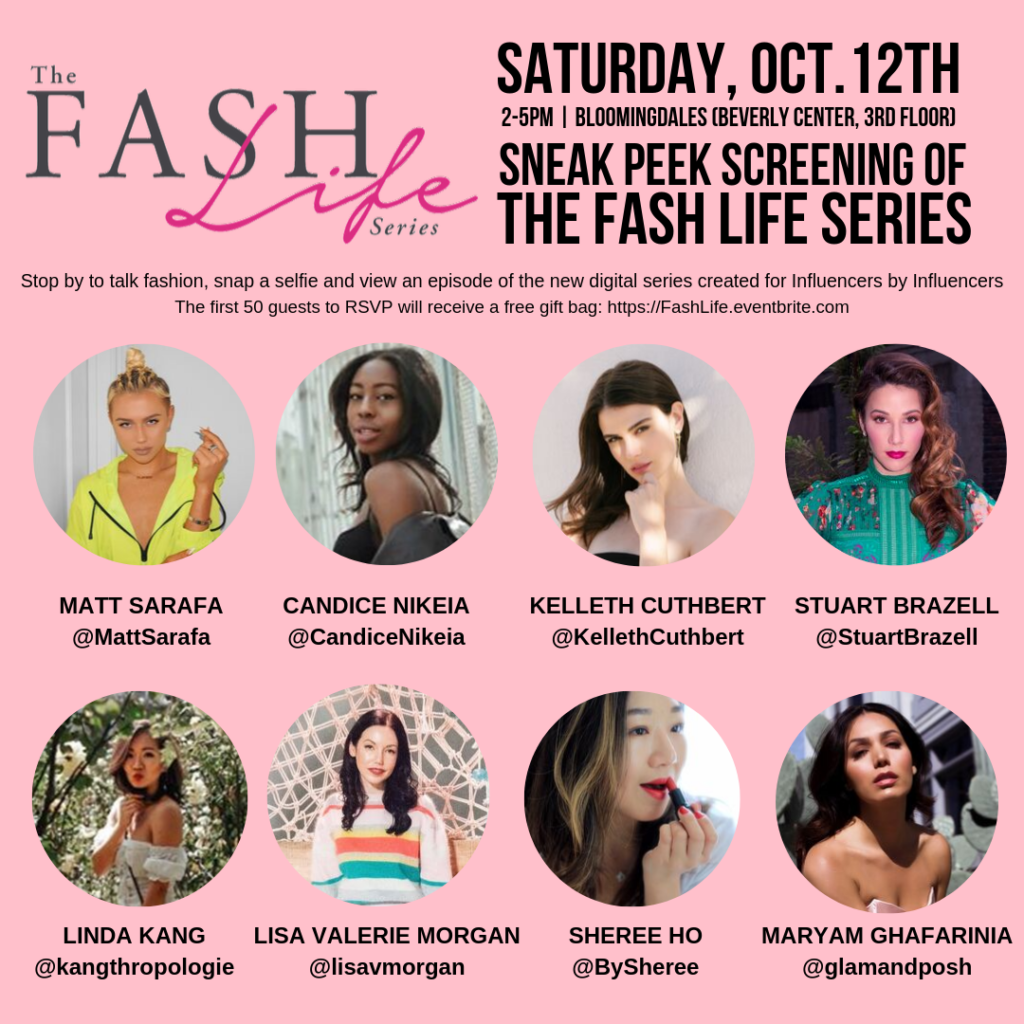 LA Friends, I'm so excited to invite you to celebrate the launch of my new TV series The Fash Life! Come join me this Saturday afternoon for a sneak peek party at Bloomingdale's Beverly Center! We'll have drinks and light bites, talk fashion, watch an episode of our show and meet & greet with a few members of our cast.
You can also take advantage of the Bloomingdale's Friends and Family Sale where nearly the entire store is 25% off! My fashion blogger friends and I will be on hand to help you get styled.
Saturday, October 12th
2 to 5 PM
Bloomingdale's Beverly Center
3rd Floor
Tickets are free, but you must RSVP!
ABOUT THE SHOW:
The Fash Life Series is a new show created by and starring Digital Influencers. The series is part talk show, part sketch comedy and 100% fun! The show allows you to get a look inside the lives of your favorite Influencers, see what really happens behind the scenes of that "perfect" Instagram shot and learn the latest fashion, beauty and lifestyle tips and trends.
Visit us on YouTube to watch our trailer and #FashLifeBytes
Looking forward to seeing you this Saturday! Please leave me a message and let me know if you are able to attend. Our pilot episode will be released on October 23rd! Follow us @thefashlifeseries on Instagram, Facebook and Twitter for updates and be sure to share our show with fashion and beauty blog loving friends!
xoxo,
Lisa
Let's be social!