Tag Archives:
Angel Parker
A couple of months ago I had a dream come true when I got to style my first magazine shoot for
Bronze Magazine
. I am so excited to share with you some photos I took behind the scenes, as well as some of the amazing finished photos by Amina Touray.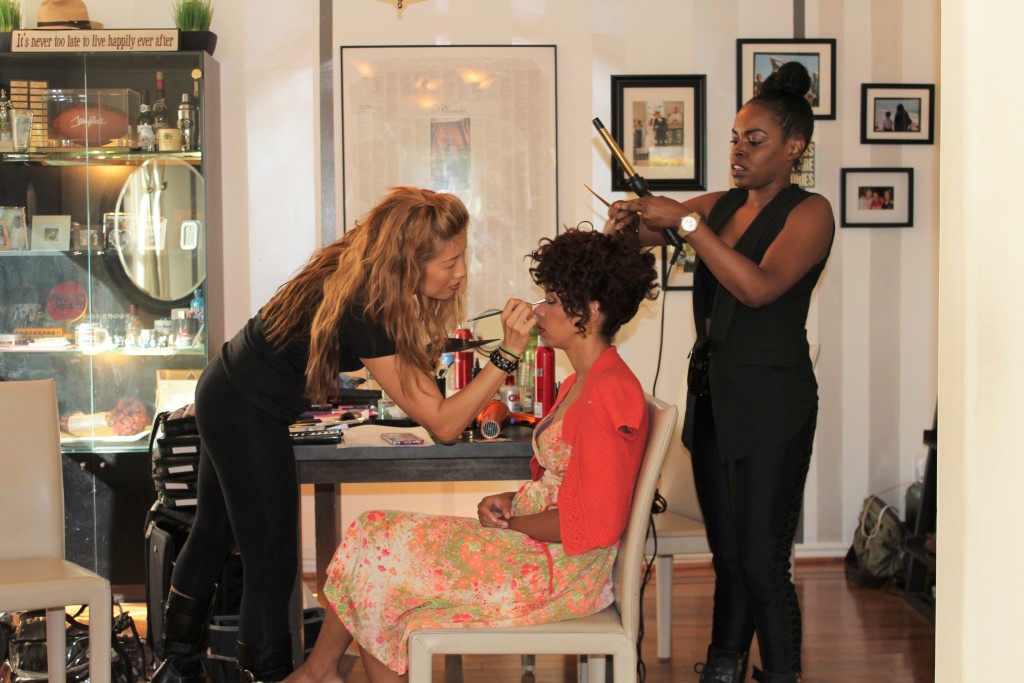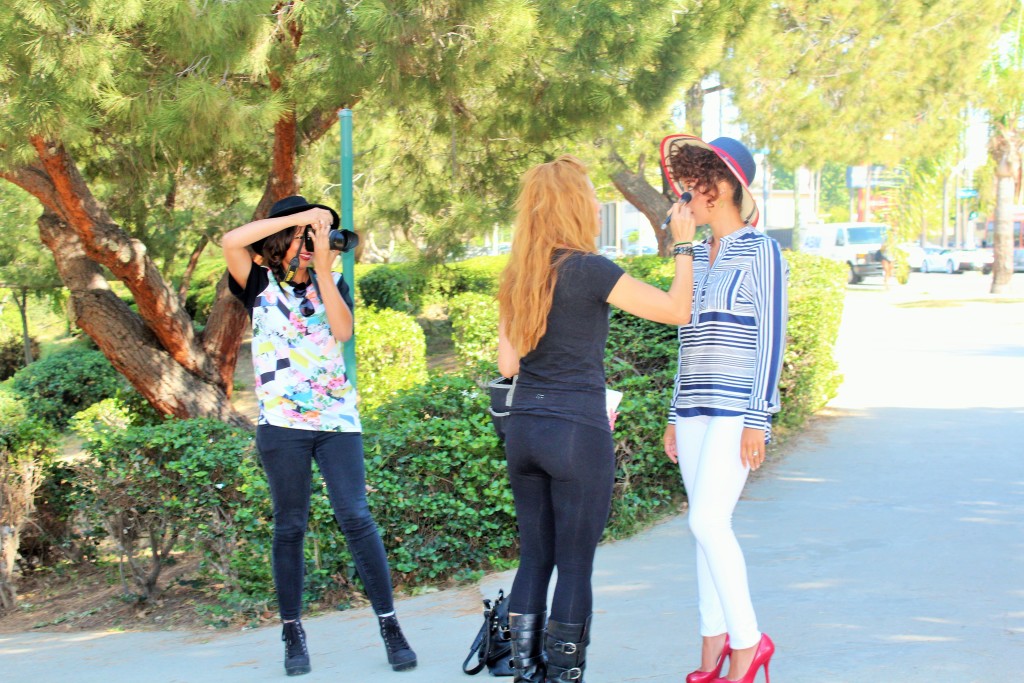 When Amina told me the concept for this first look, I immediately thought of this new hat and blouse I just purchased from Tommy Hilfiger. Since Angel is the exact same clothing and shoe size as me, it worked out perfectly! Angel and I met a few years ago in an acting class, and we ended up getting along so well on this shoot, that I have since been styling her for some of her recent events.
Standing in for Angel, while Amina takes a test shot.
Fighting the bright sun for our final shot of the day.
And it was totally worth it to get this shot!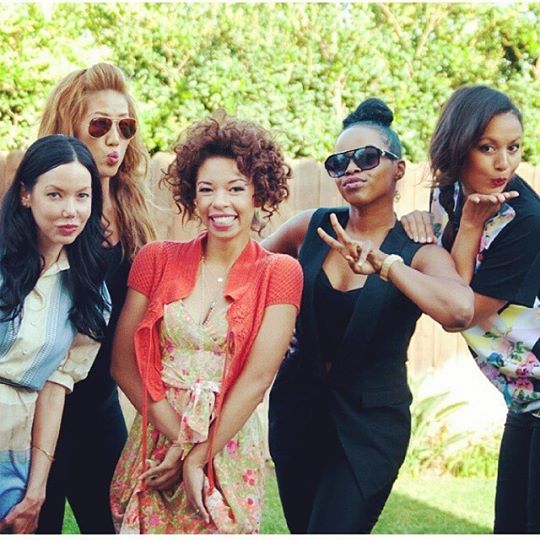 The entire team poses for a photo after the shoot! I hope I get to work with all of these lovely ladies again!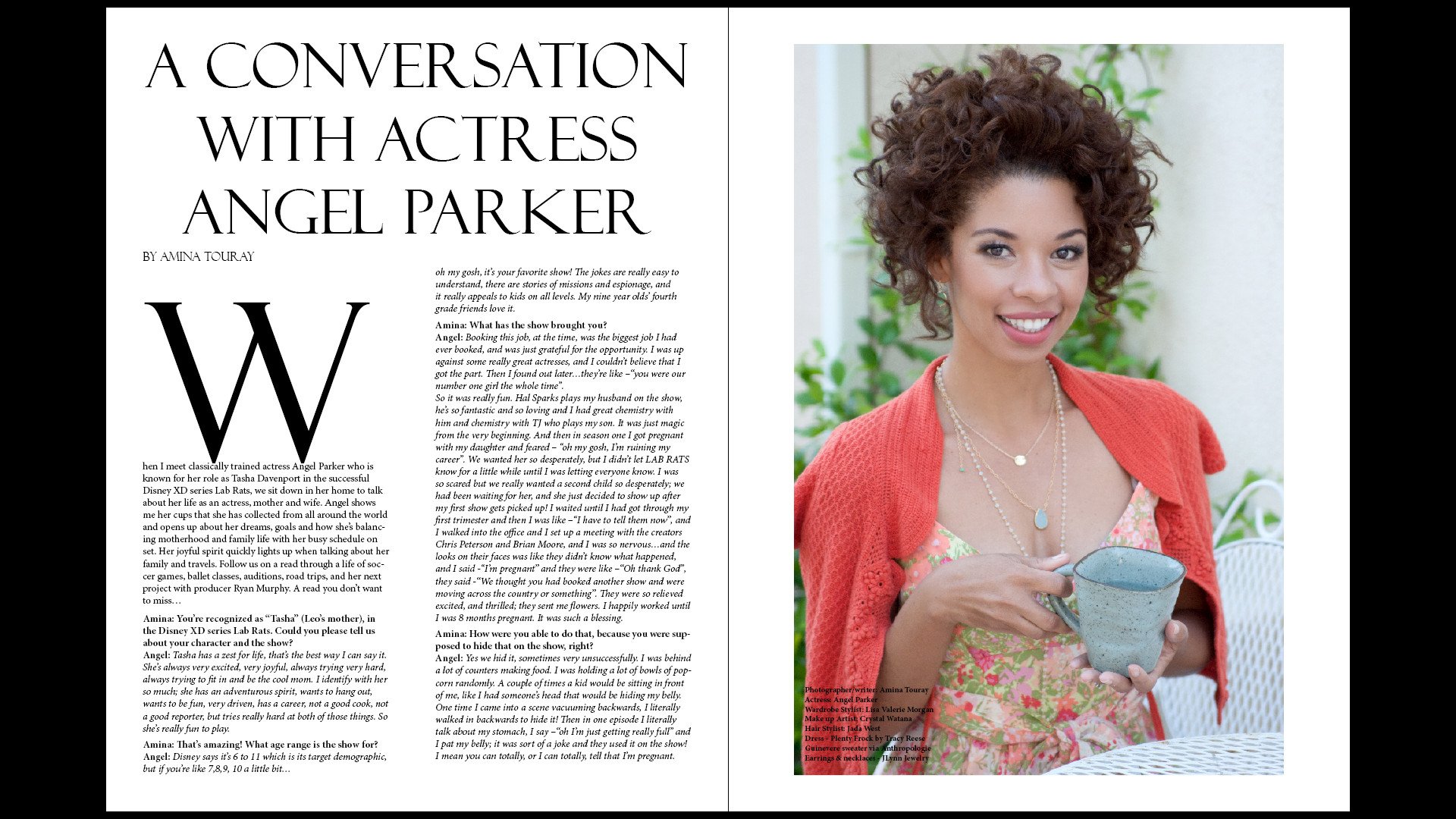 Angel is so photogenic that Amina and her editors had a hard time choosing which shots to use for the article.
This is one of the beautiful photos that didn't make the finished product.
I was so excited to see my name in print in the credits!
A few more outtakes from our shoot.
Behind the scenes photos by me.
Thank you so much for reading!
xoxo,
Lisa
---
When I asked my friend Angel if she had been to this new restaurant Stir Market that I started frequenting, she answered, "All the time!" A few weeks ago Angel, Amina and I dined together for a late lunch.
Stir Market is a modern California take on the classic European food hall experience. A full menu is offered for breakfast, lunch and dinner, as well as a bar offering espresso, wine and craft beer and a gourmet marketplace featuring distinctive specialty food stalls.
The menu features a mix of flatbreads, pastas, salads, sandwiches, European rotisserie plates and grilled entrees. A breakfast and weekend brunch menu is also offered starting at 8 AM.
Lunch orders are ordered and paid for at the counter. Full dinner service begins at 5 PM.
I have had this delicious Provencal Chicken with Seasonal Roasted Vegetables a couple of times, but this time it was Amina who ordered it.
I tried the Quinoa Bowl with chicken, kale, carrots, pumpkin seeds, chickpeas and dried apricots. Yum!
Angel had a few items from the deli case.
This new Lamb Wrap that Stir Market was testing out looks fabulous!
Stir Market offers an Artisan Bakery to enjoy in the restaurant or boxed up to take home.
And a nice selection of chocolates and other treats!
Stir Market is located at 7475 Beverly Blvd. Los Angeles, CA 90036.
8:00 AM to 10 PM Sunday-Thursday
8:00 AM to 11 PM Friday and Saturday
Valet parking is available as well as street parking. For dinner reservations call (323) 879-8283.
Photos by Amina Touray.
And thanks to Angel Parker for joining us!
xoxo,
Lisa
---