Tag Archives:
JLynn Jewelry
2 Comments
POSTED IN:
Amina Touray Photography
,
Ampersand Boutique
,
Anthropologie
,
BNKR
,
Ett Twa for Anthropologie
,
Gorjana
,
Irresistible Me Hair Extensions
,
J. Crew
,
JLynn Jewelry
,
Robertson
,
Sophie Hulme
,
Taylor and Tessier
,
Tommy Hilfiger
---
A couple of months ago I had a dream come true when I got to style my first magazine shoot for
Bronze Magazine
. I am so excited to share with you some photos I took behind the scenes, as well as some of the amazing finished photos by Amina Touray.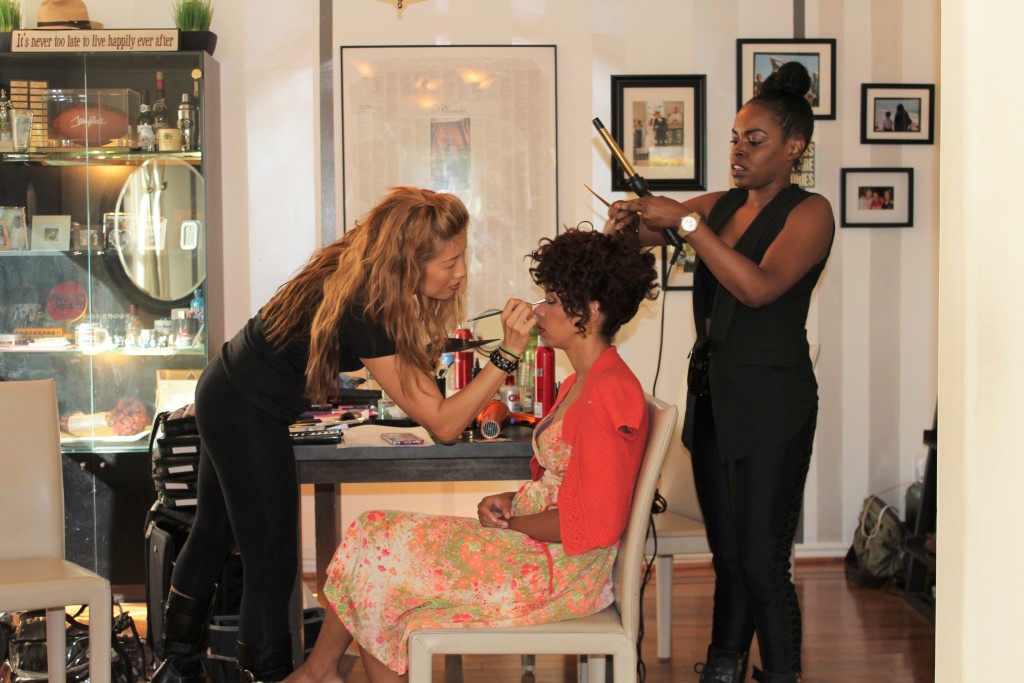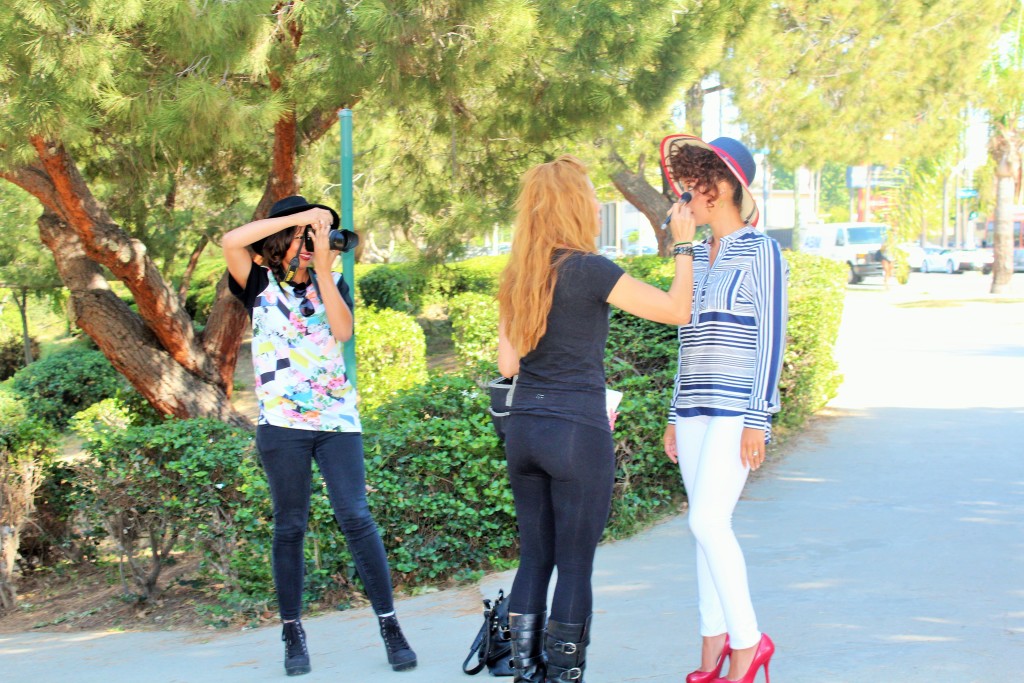 When Amina told me the concept for this first look, I immediately thought of this new hat and blouse I just purchased from Tommy Hilfiger. Since Angel is the exact same clothing and shoe size as me, it worked out perfectly! Angel and I met a few years ago in an acting class, and we ended up getting along so well on this shoot, that I have since been styling her for some of her recent events.
Standing in for Angel, while Amina takes a test shot.
Fighting the bright sun for our final shot of the day.
And it was totally worth it to get this shot!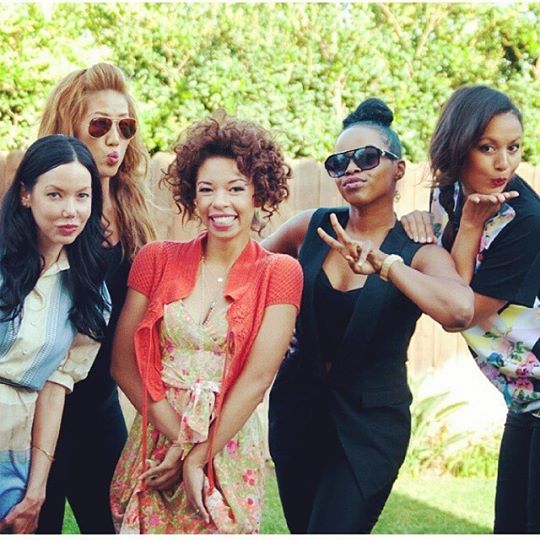 The entire team poses for a photo after the shoot! I hope I get to work with all of these lovely ladies again!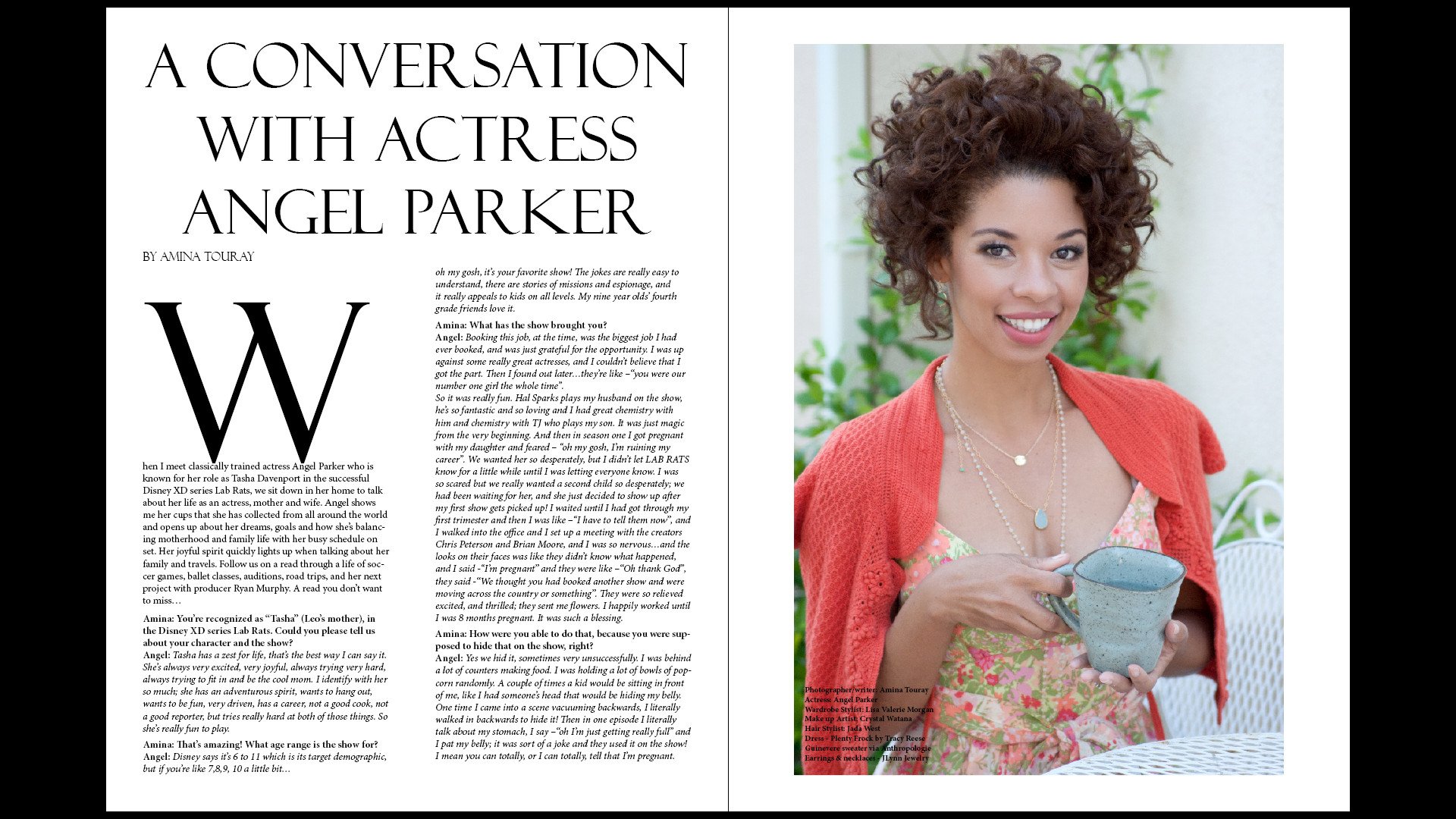 Angel is so photogenic that Amina and her editors had a hard time choosing which shots to use for the article.
This is one of the beautiful photos that didn't make the finished product.
I was so excited to see my name in print in the credits!
A few more outtakes from our shoot.
Behind the scenes photos by me.
Thank you so much for reading!
xoxo,
Lisa
---
Happy Monday! How was your weekend? I am so excited, because tonight Amina and I are attending the Lana Del Rey concert at The Hollywood Bowl! If you happen to be there, please be sure to say hello!
I wanted to share a better look of this dress I wore to Stir Market. This is such a comfortable summer piece and I think I have worn it a hundred times! Navy blue is always my go to color for on-camera auditions, because it is such a flattering color and brings out my blue eyes. And since most of these auditions are waist up, this dress is a bit of a no-brainer. Except for the one time I went in to read for a commercial which oddly was casting in a room with a green screen. I think I must have looked like a bottomless torso on that audition tape!
Marc by Marc Jacobs dress (similar here). Tommy Hilfiger bag (on sale!) and sunglasses. BCBG booties. JLynn Jewelry earrings c/o.
Photos by Amina Touray.
Thank you so much for stopping by!
xoxo,
Lisa
---