Tag Archives:
Ralph Lauren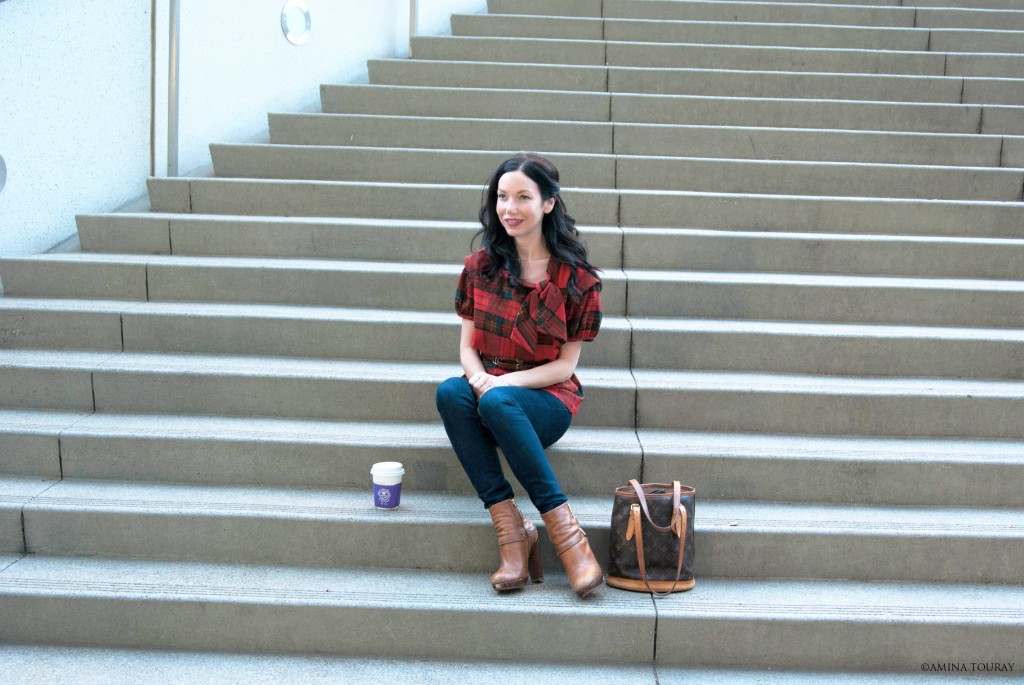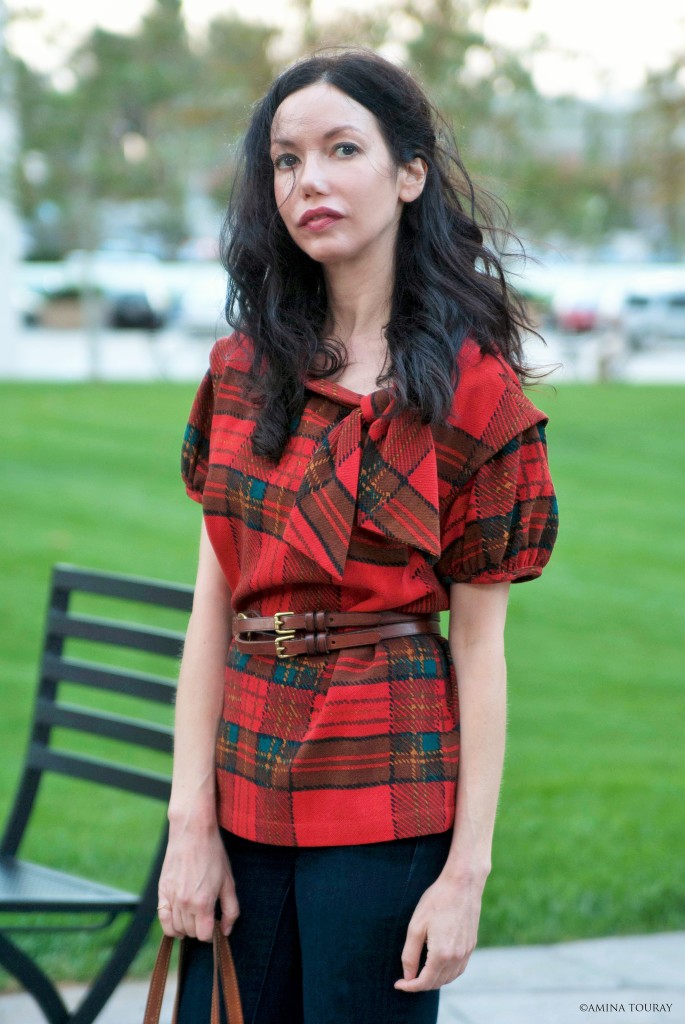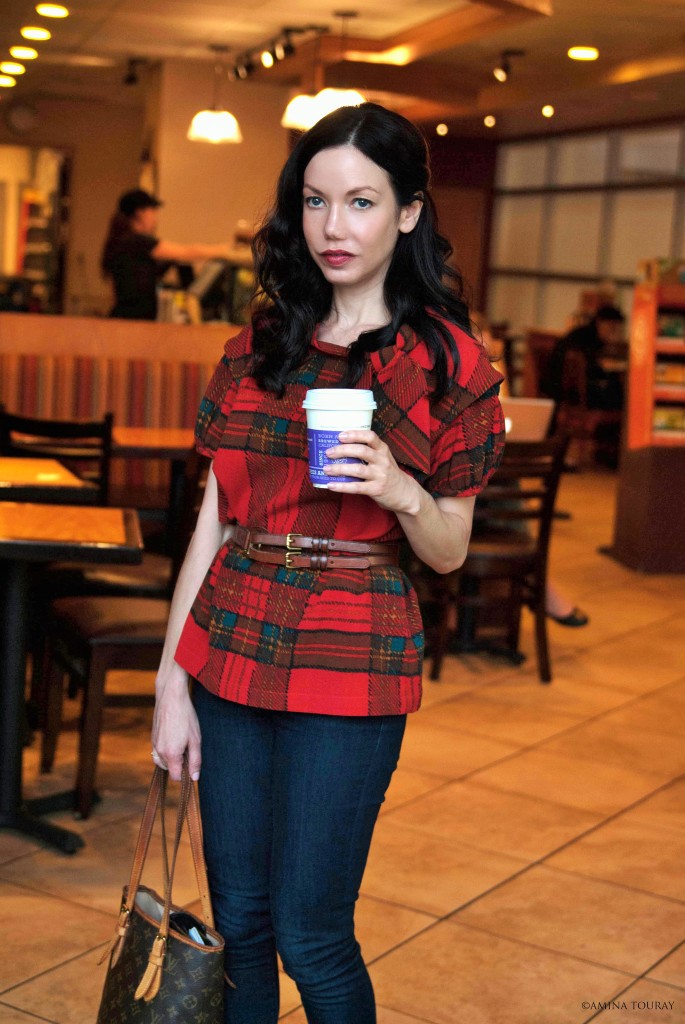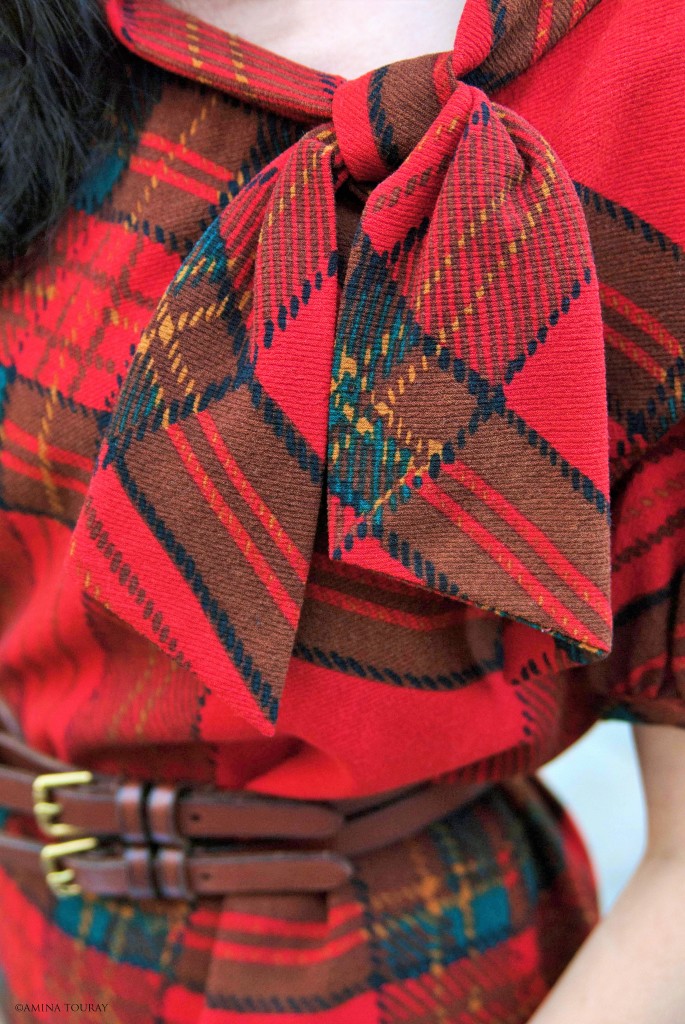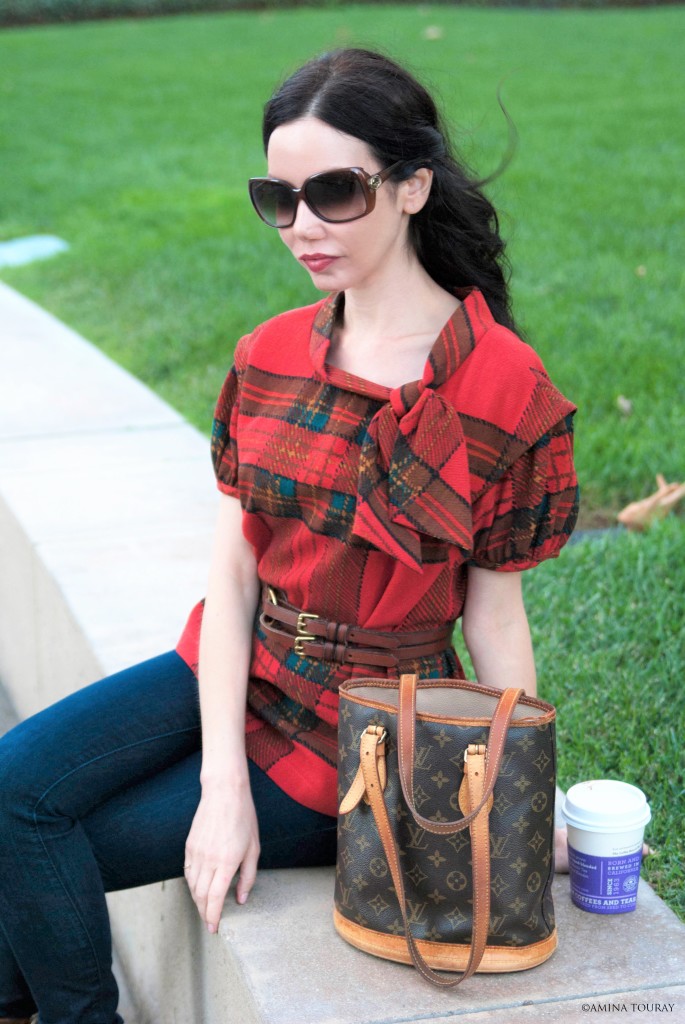 Hello everyone!  I hope you are having a wonderful week so far.
These photos were taken a couple of weeks ago when we finally had a cool afternoon in LA.  My photographer Amina, who has become a good friend over the past six months since I met her, invited me to a lecture at The Annenberg Space for Photography, and this outfit ended up being a perfect combination of comfy and chic.  I paired this Marc by Marc Jacobs plaid top with a few older leather pieces to make the brown in the Tartan print pop.
The lecture by Ryan Pyle, a Canadian who spent the last 13 years in Chinese Turkestan, was fascinating.  I will definitely be gifting his book to a couple of people on my list this Christmas.  The lectures at Annenberg happen almost every Thursday evening and they are free with a reservation.  If you love travel and photography as I do, it's a way to take a journey for an hour and a half, without having to pack a suitcase.
Marc by Marc Jacobs top (old, similar here and here).  Ralph Lauren Girls belt (similar here and here).  J.Crew jeans (similar here).  Juicy Couture boots (similar here and here).  Louis Vuitton bag.  Gucci Glasses.
Photos by Amina Touray.
Wishing you a wonderful week!
xoxo,
Lisa
---
I hope you are all enjoying this lovely weather!
The maxi dress is my absolute must have for spring.  First of all, it covers my pale legs which might blind you at this point if you don't have your sunglasses on.  Secondly, with the weather changing from afternoon to evening (or outdoor heat to indoor air conditioning), this is a very practical look for those of us who are more temperature sensitive.  I paired this Rebecca Taylor dress with some new accessories which were gifted from Lucky FABB.
Gold Ezra earrings c/o
Jami
.  Sunglasses c/o
zeroUV
.  Rebecca Taylor dress (similar
here
).  Louis Vuitton bag.  L.A.M.B. by Gwen Stefani booties.  Ralph Lauren Girls belt.  Serpent bangle from
Les Pommettes
.  Additional bangles from Juicy Couture.
Photos by Yoshua Shelton
Thank you for reading!
xoxo,
Lisa
---