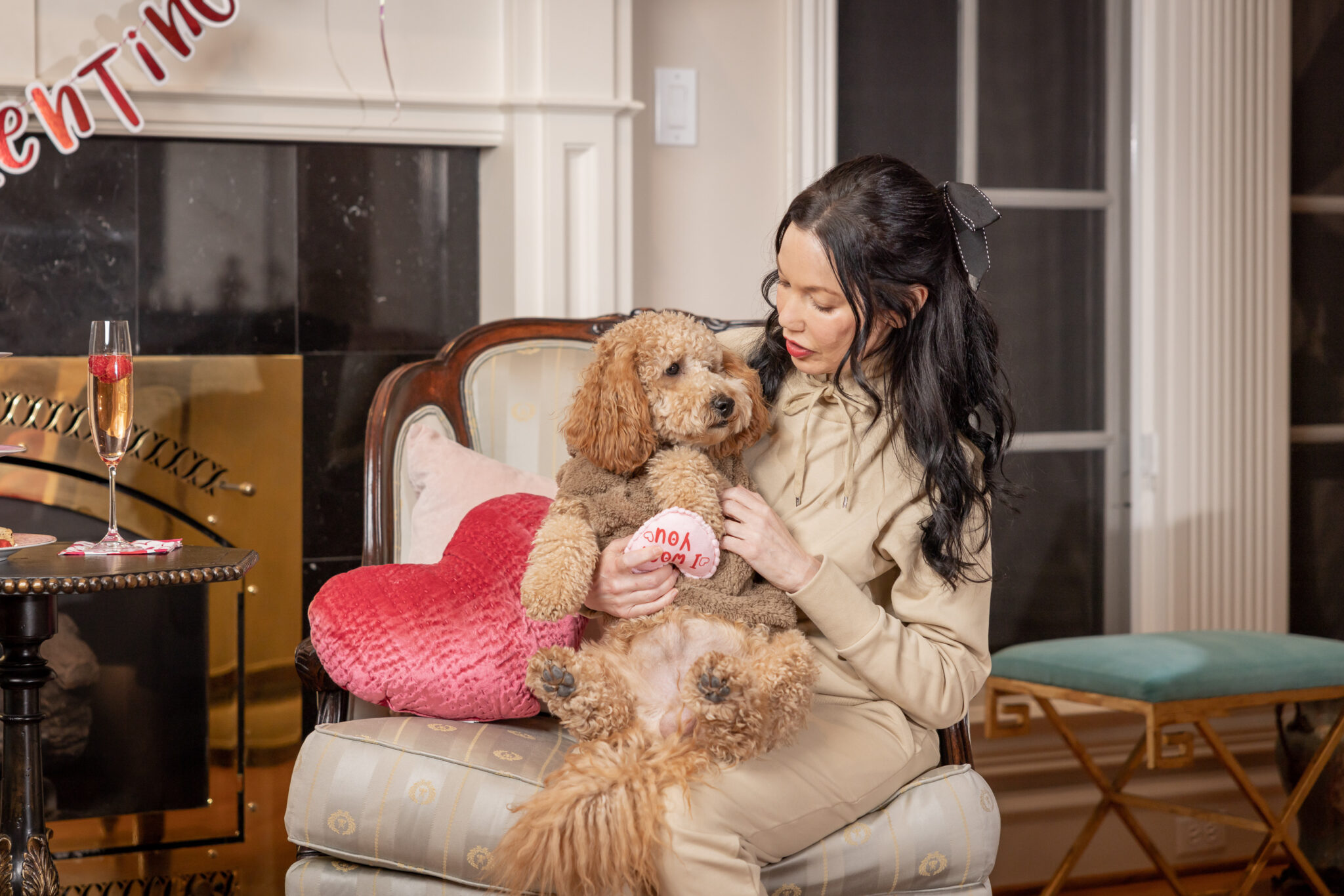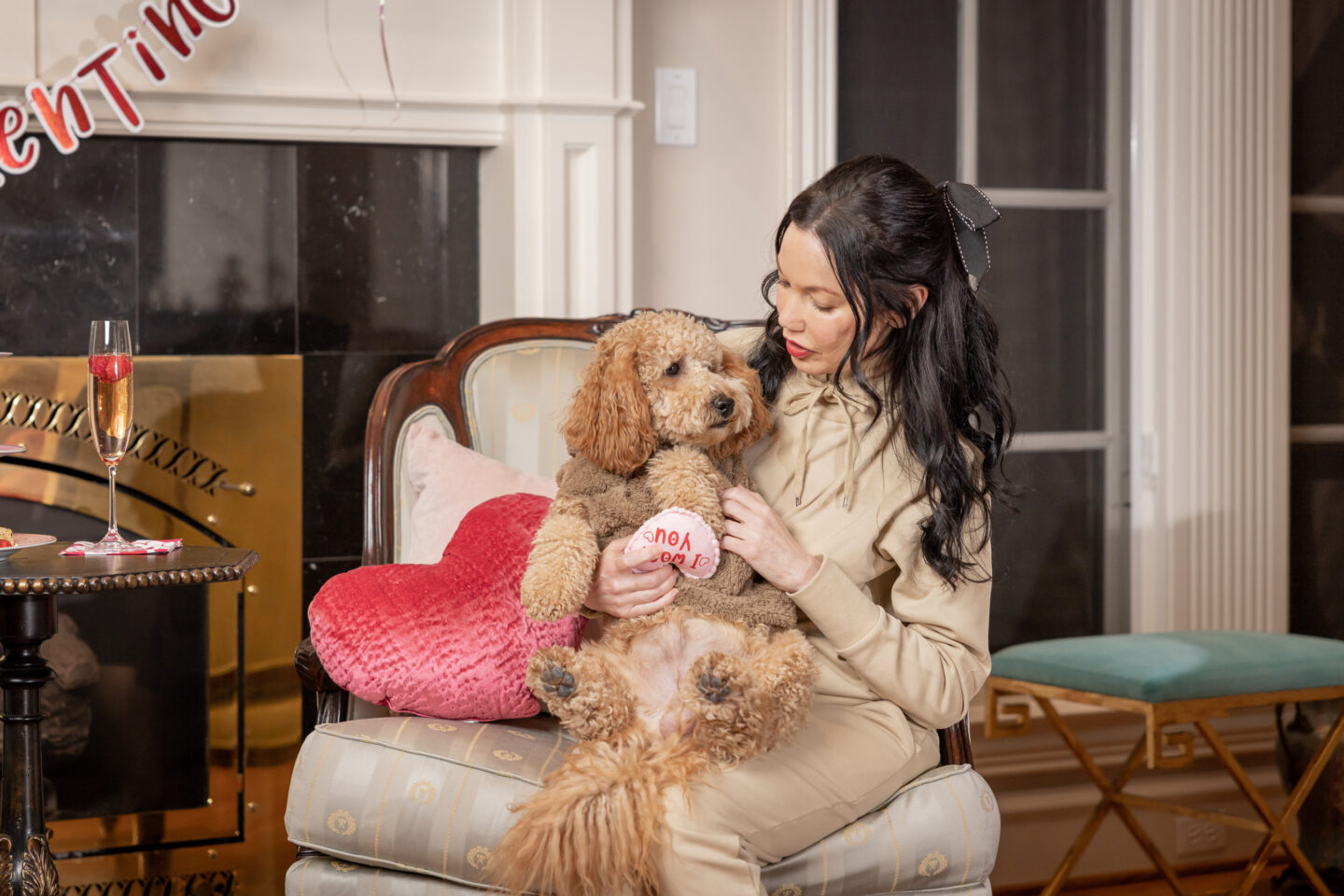 Happy Palentine's Day aka the day after Valentine's Day that
I coined an official pet holiday on my show The Fash Life
(a couple of years before I got my puppy)! We celebrated early this year by taking our first Texas road trip with our little adventure pup. All three of us are still tired from our trip, so we'll be keeping it casual today. I've been loving this cozy Ralph Lauren two piece set I picked up in December… It's so fun to have an official teddy bear twinning look with
Charlie Cupcake
!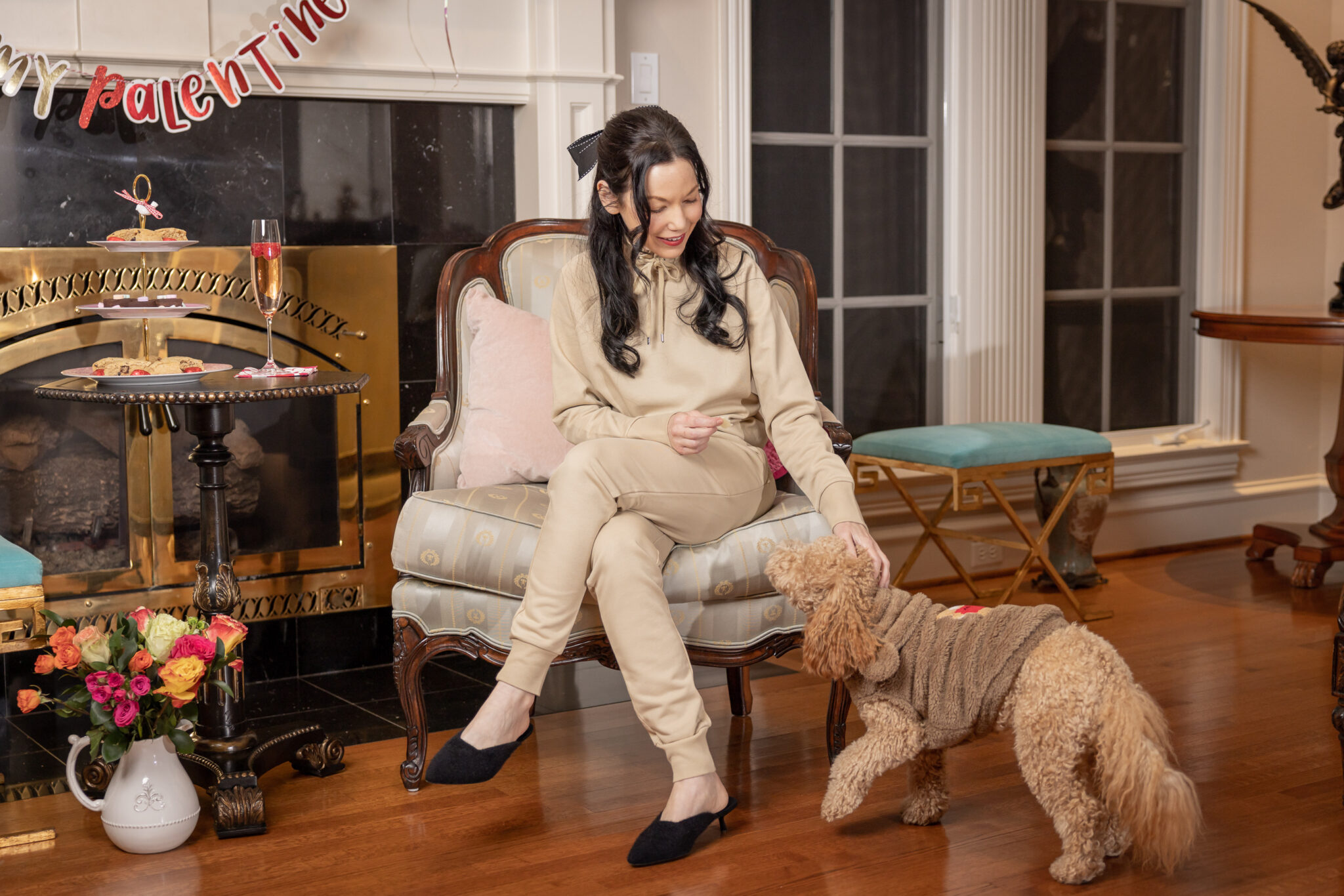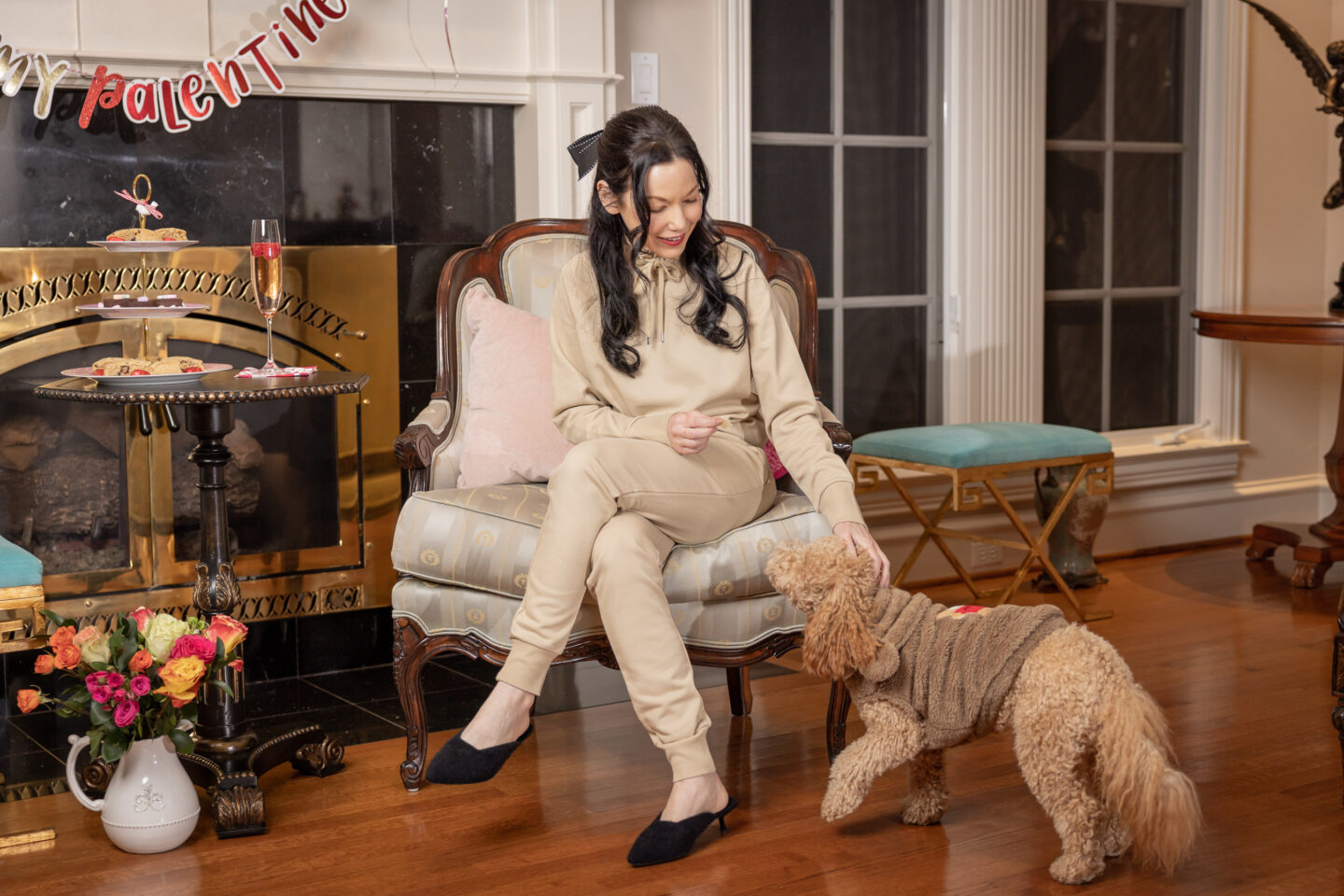 Admittedly, I'm much more into this teddy bear twinning look than Mr. Cupcake, but he was a pretty good sport about wearing his new hoodie from Fur Baby Couture.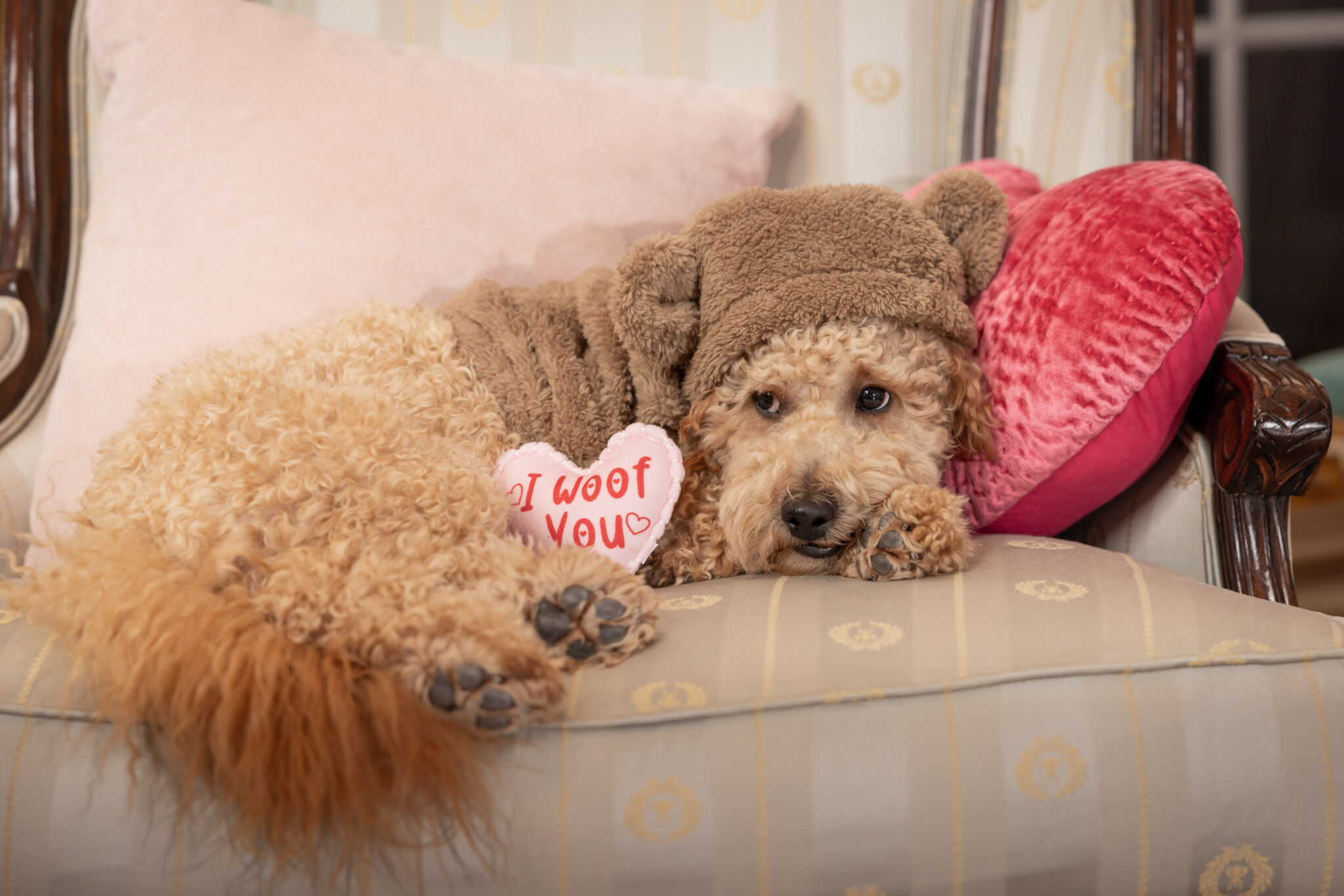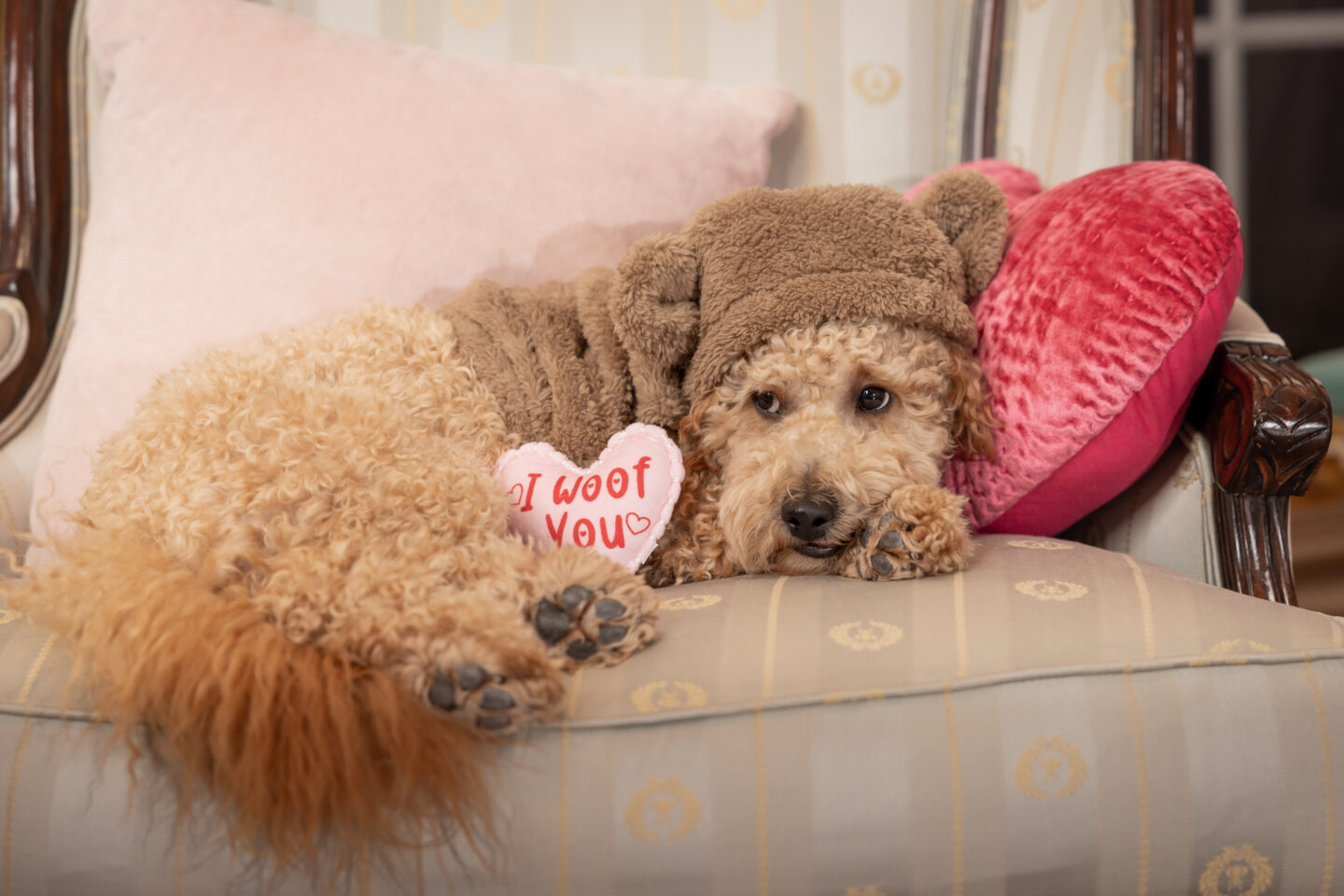 Okay, sort of…to be honest, he's just not that into wearing clothes and this is his "you owe me for this one Mommy" expression. 🙂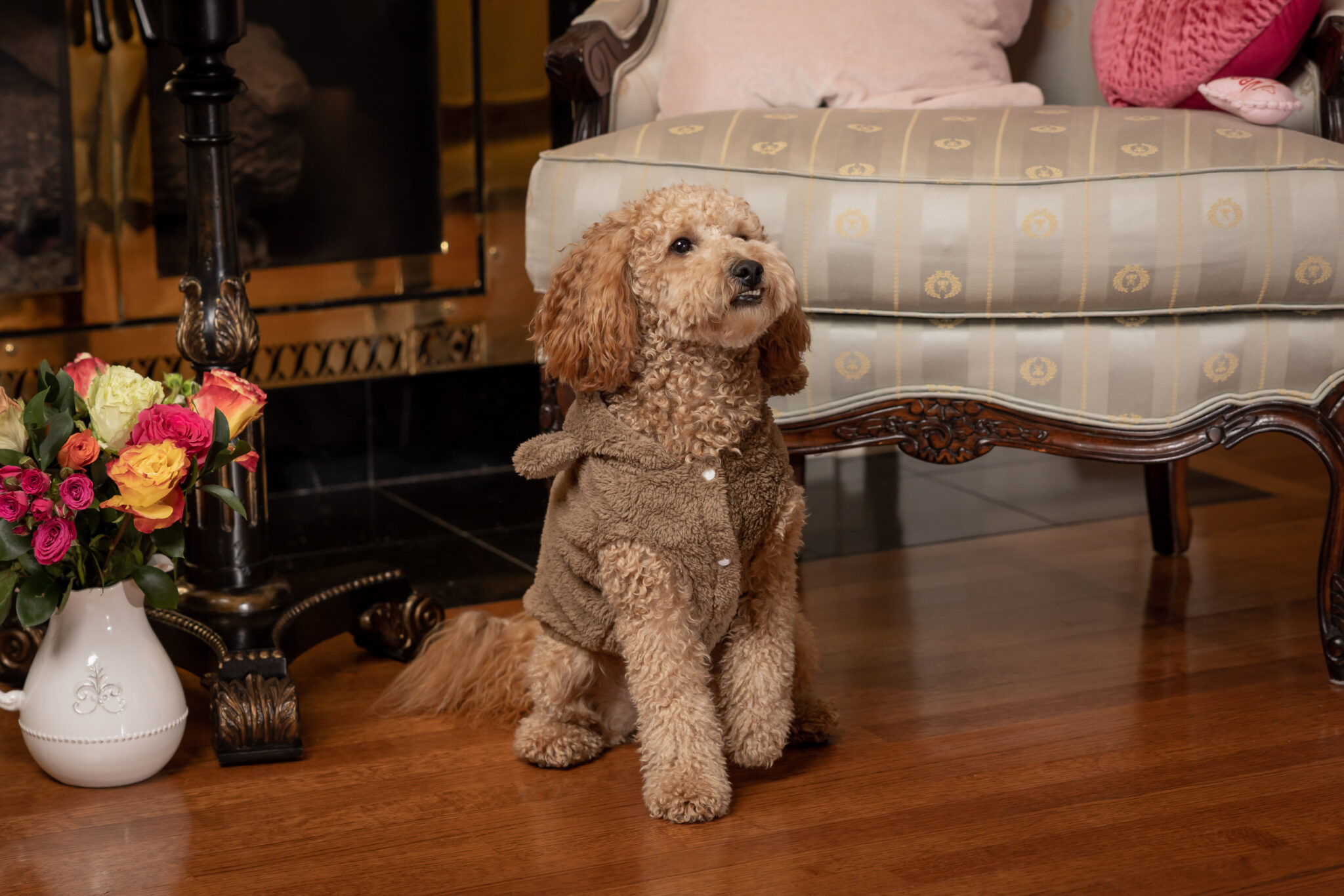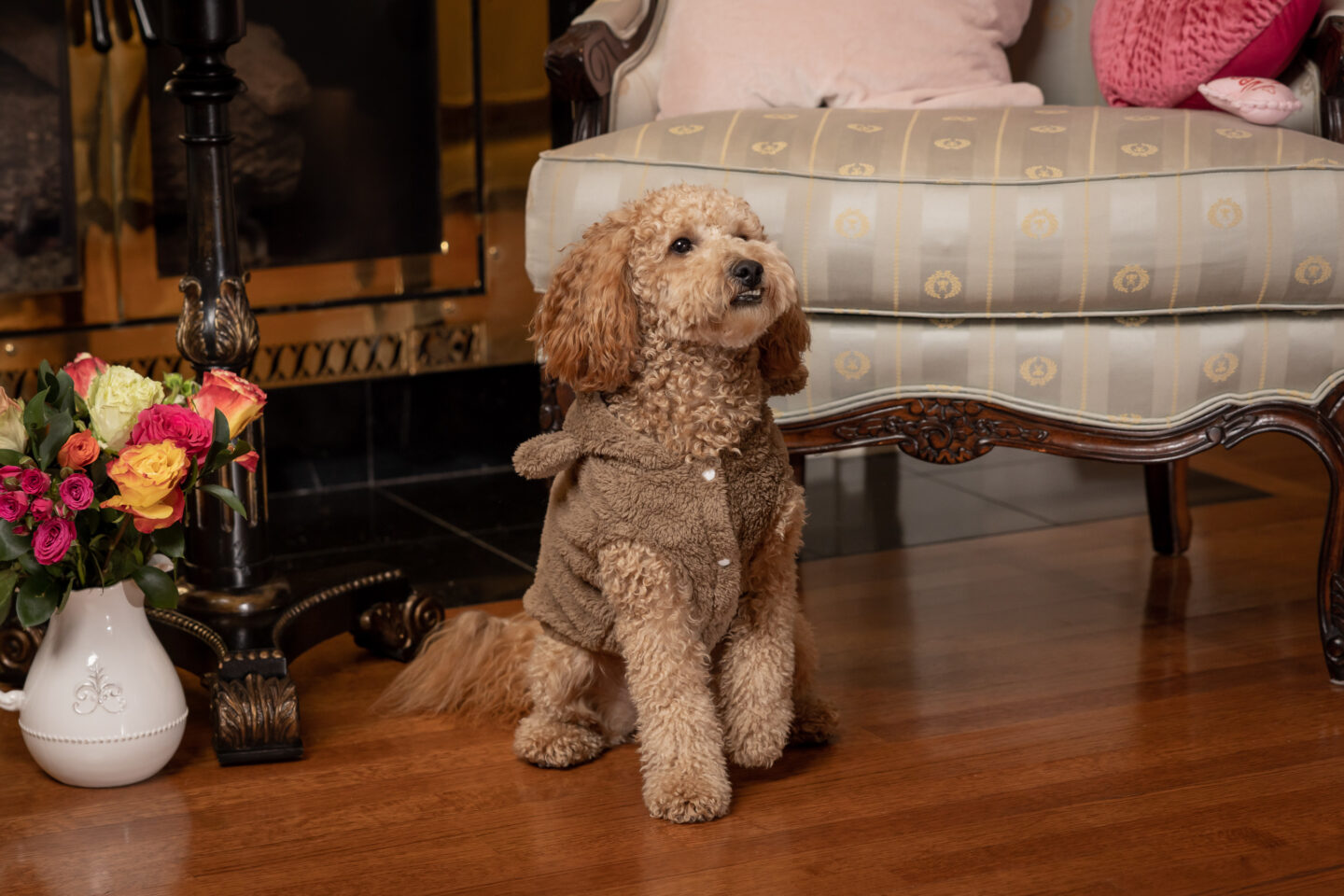 But doesn't he just look so handsome?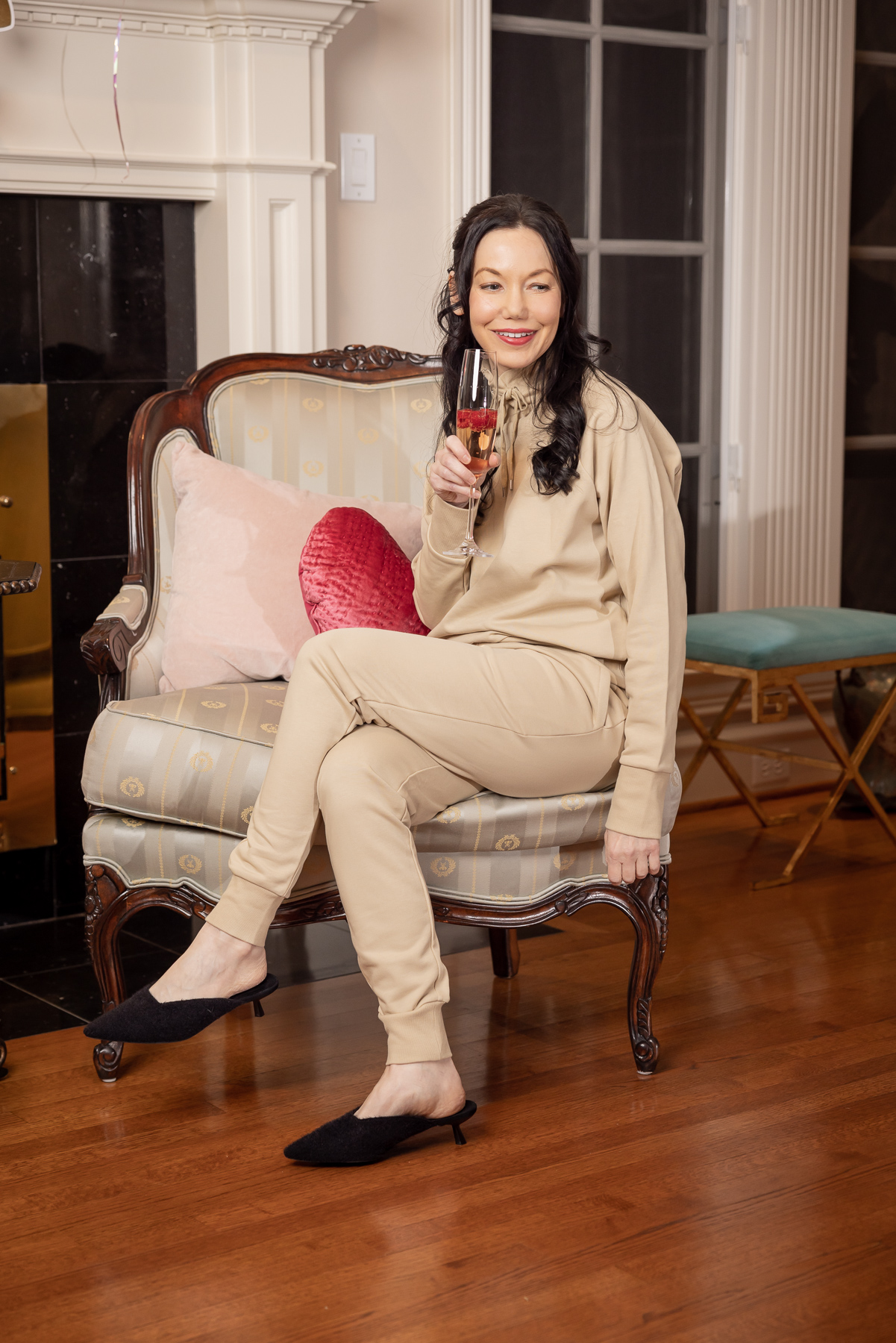 Not only is this two piece set super comfortable, but can we talk about how cute and comfy these shoes are? They're from a brand called VIVAIA whose
entire line is eco-friendly and sustainable
(made from 3D technology and recycled materials). These
black kitten heel mules
are made with a boucle type fabric and
also come in ivory
. Not only are they super cozy to wear around the house, but they'll be perfect to pair with a dress as soon as the weather starts to warm up a bit here in Dallas.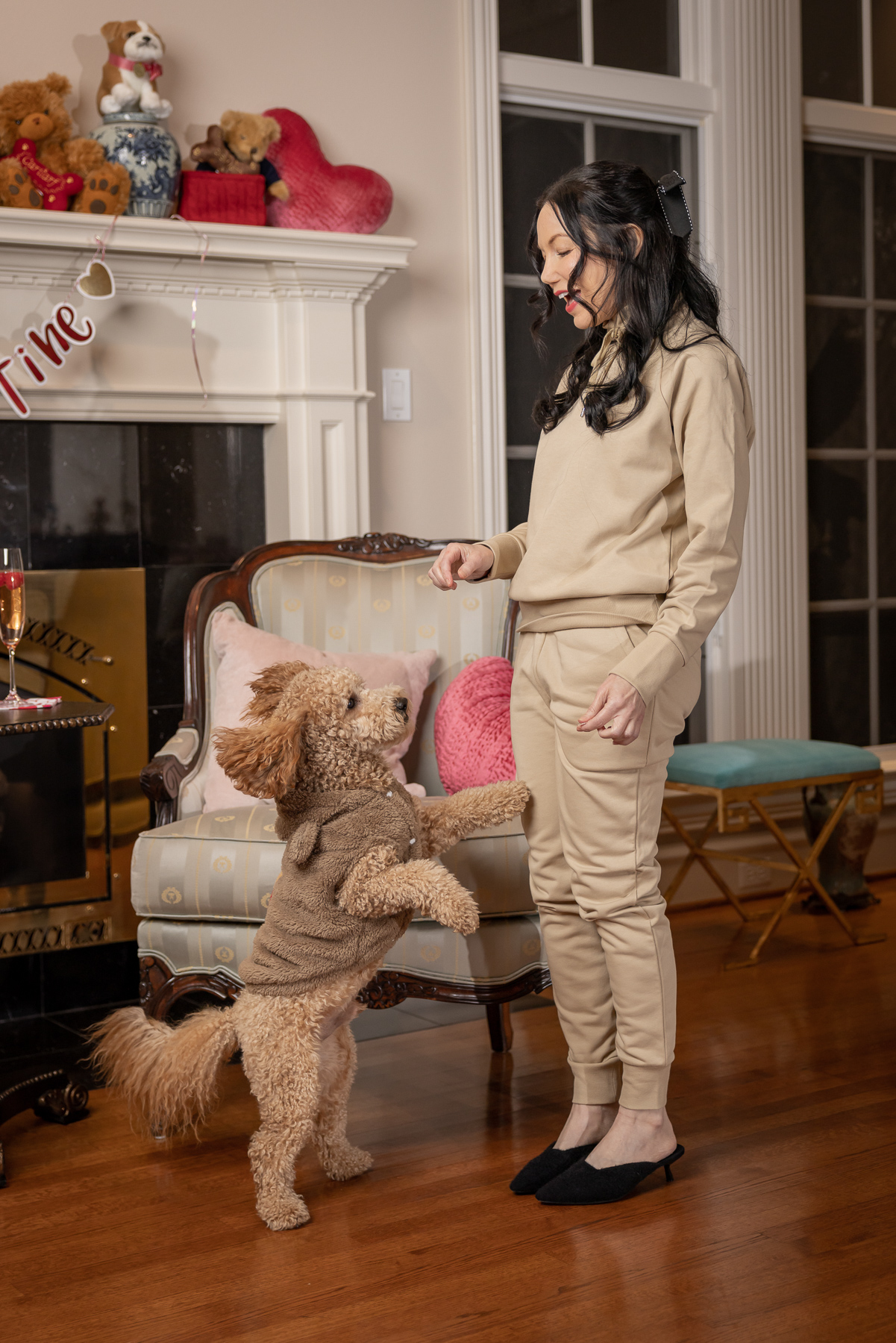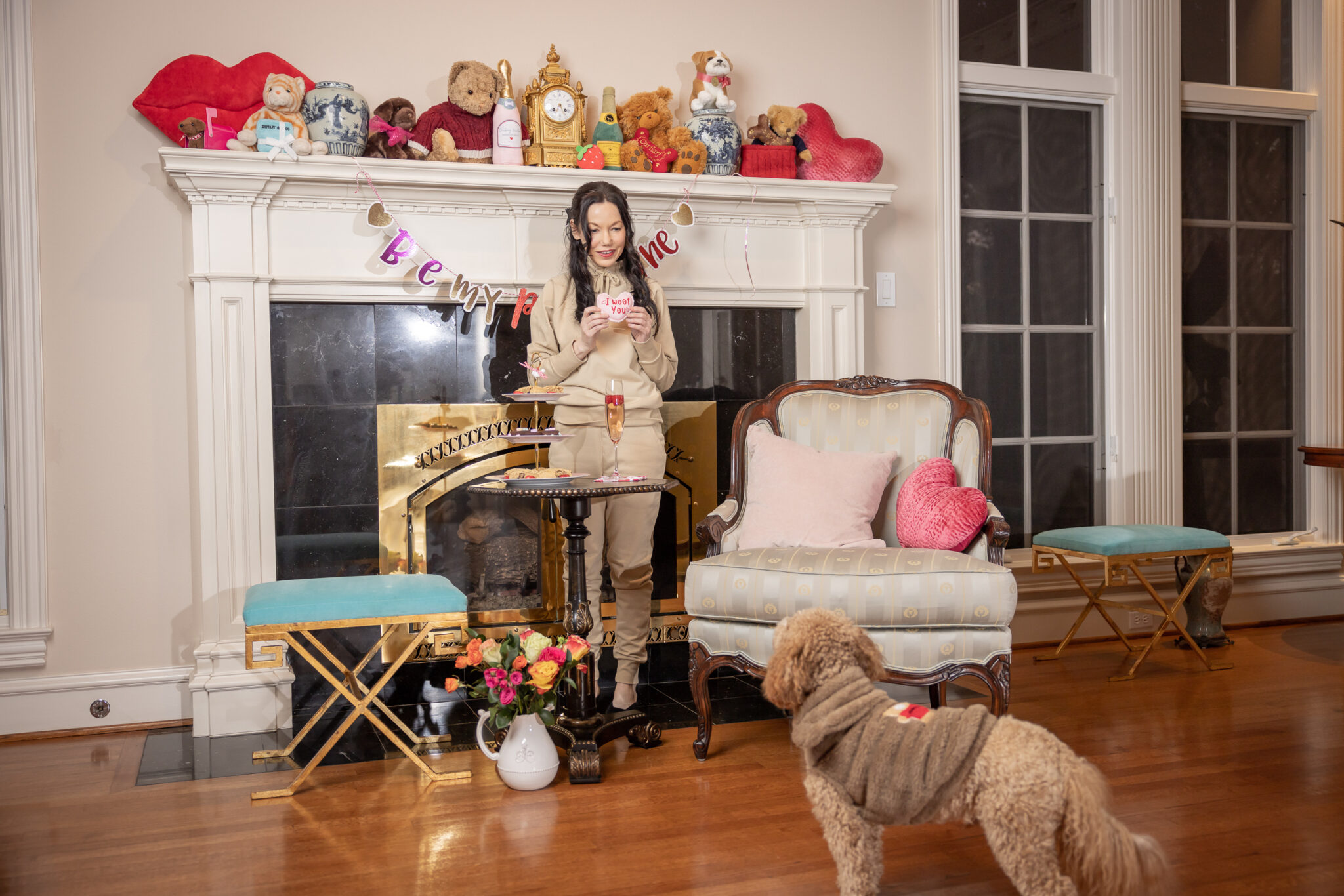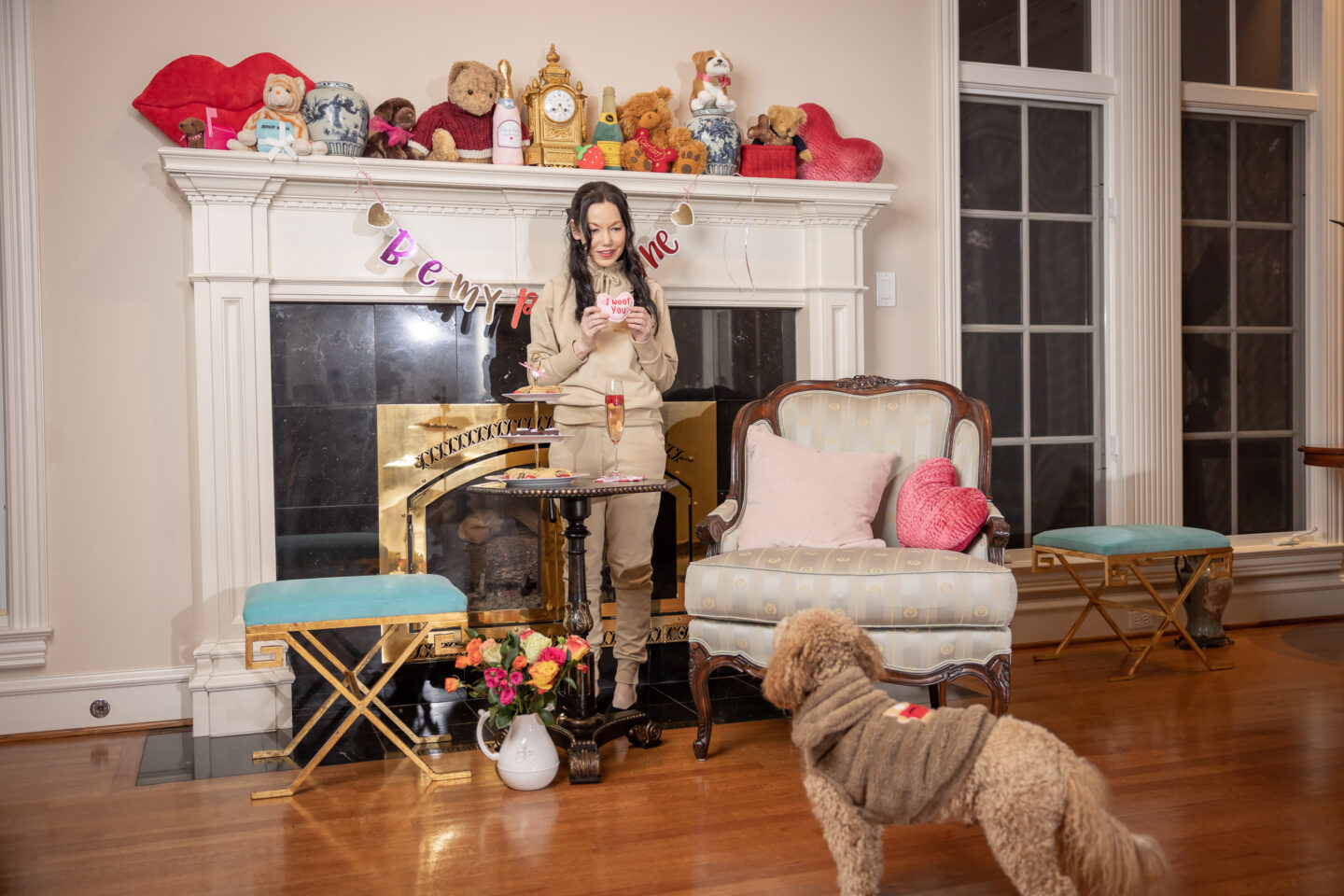 I put away our
"Happy Pawlidays"
display, only to take some of our furry stuffed friends back out to set up this "Be My Palentine" mantel. Everything I used was from previous parties and shoots, with the exception of this
"I woof you"
valentine for Charlie and the
doggie Rose
which he'll be getting tonight.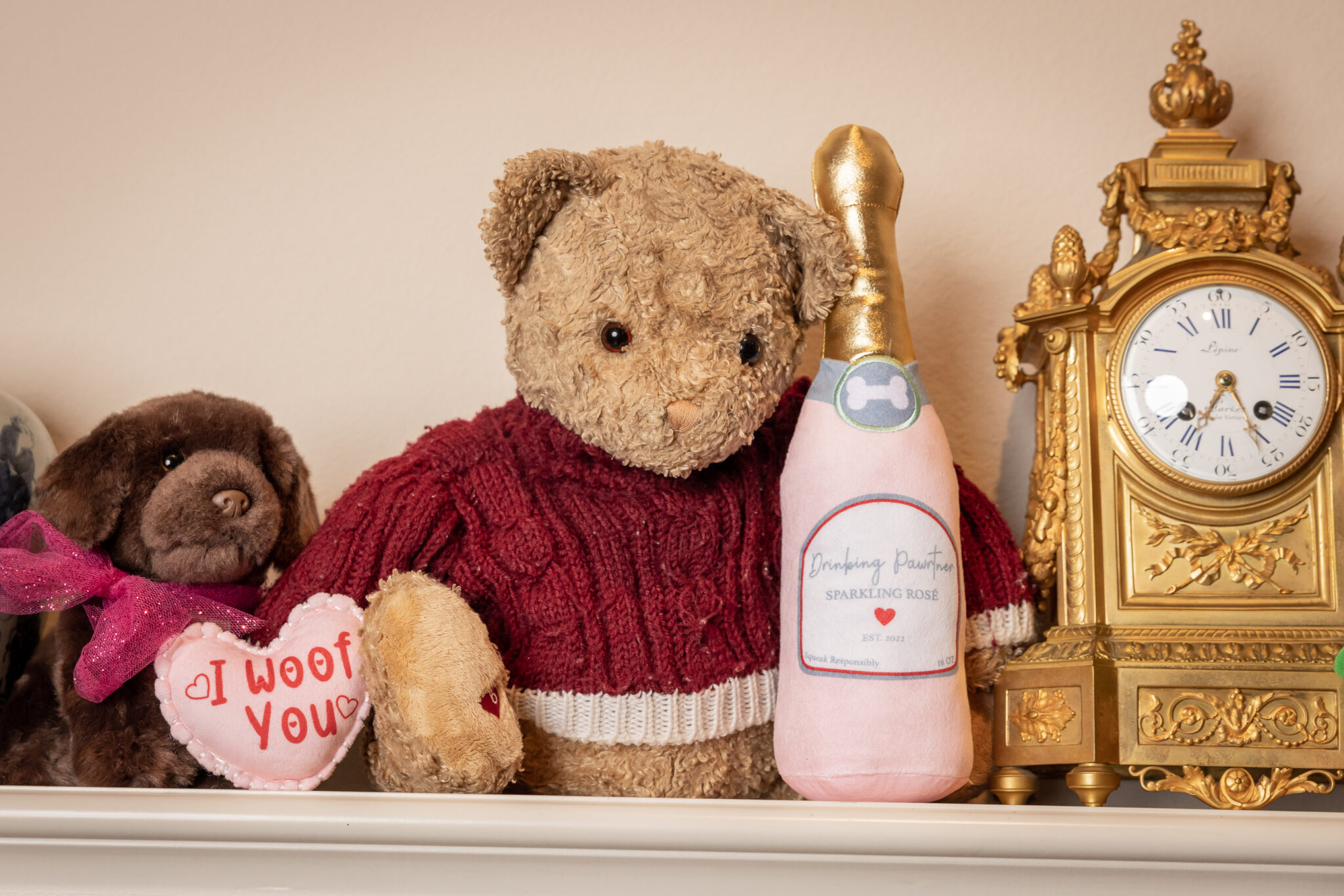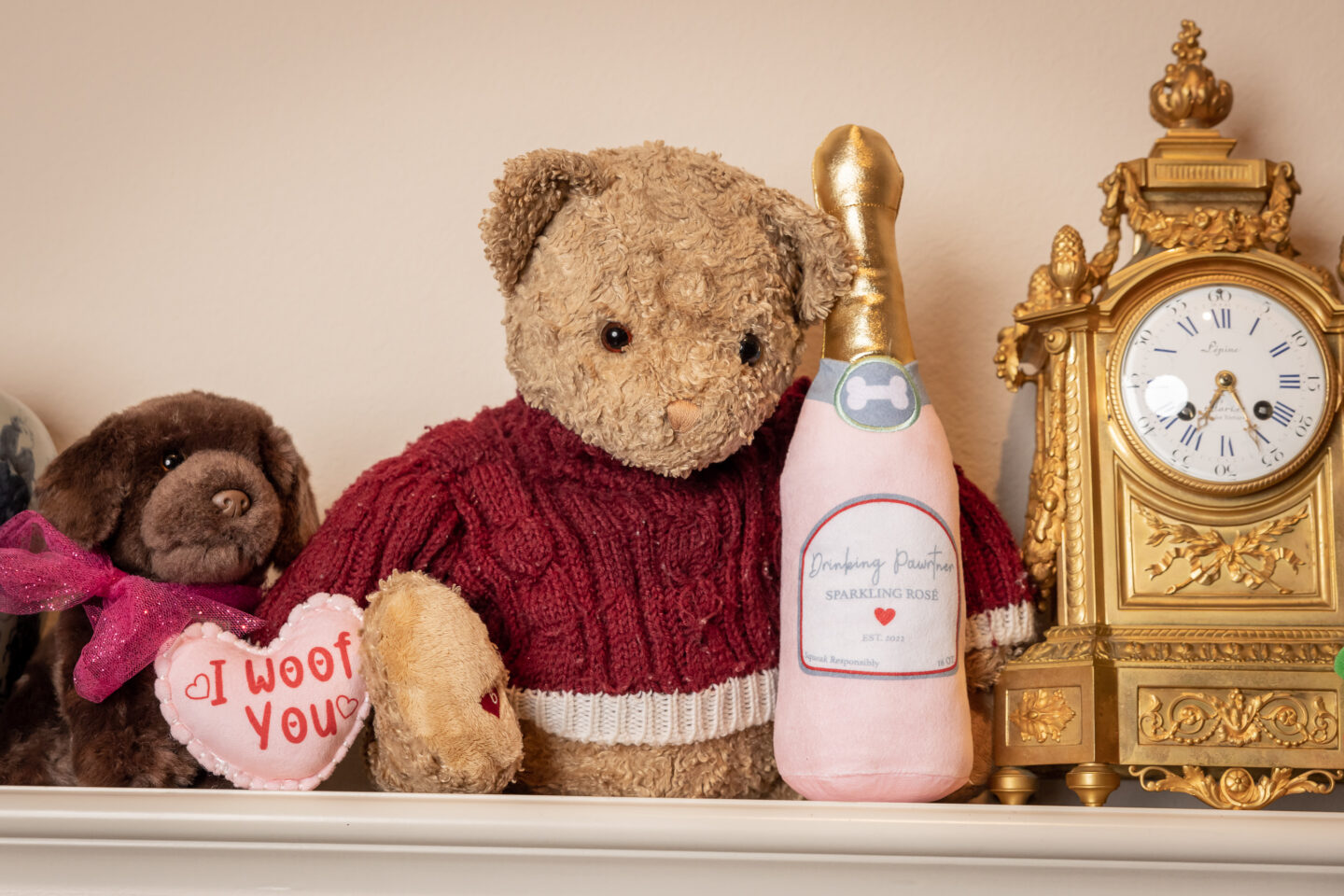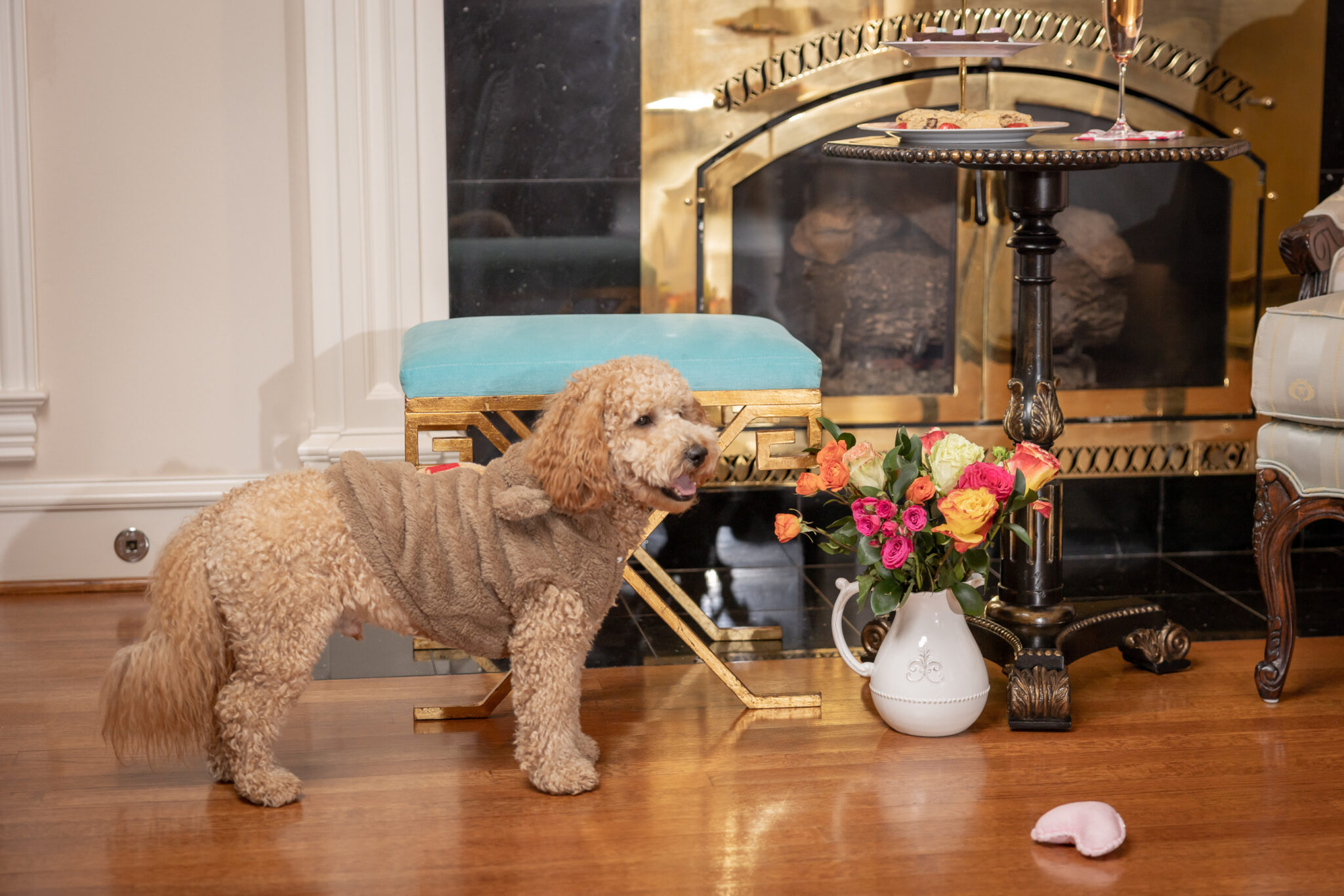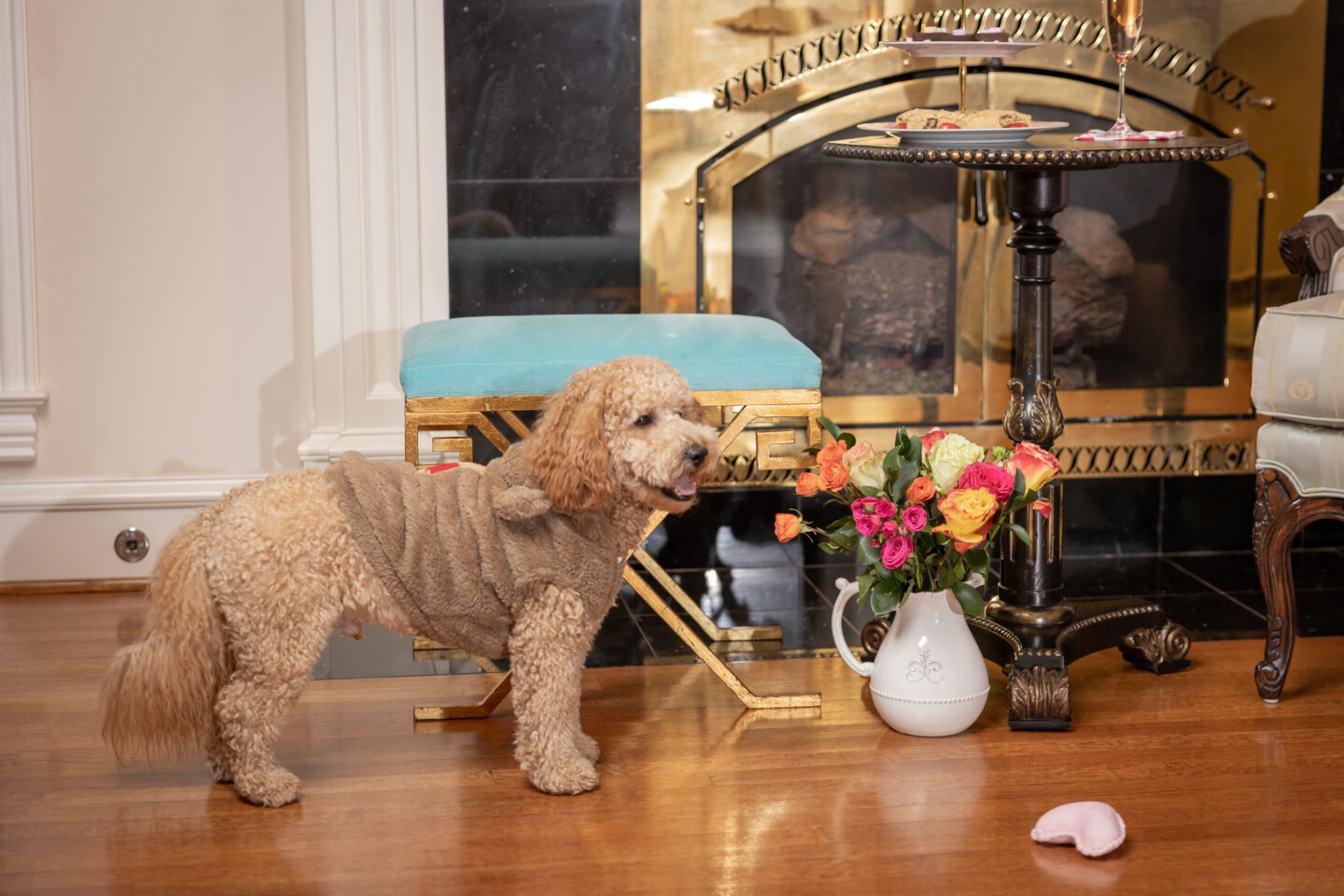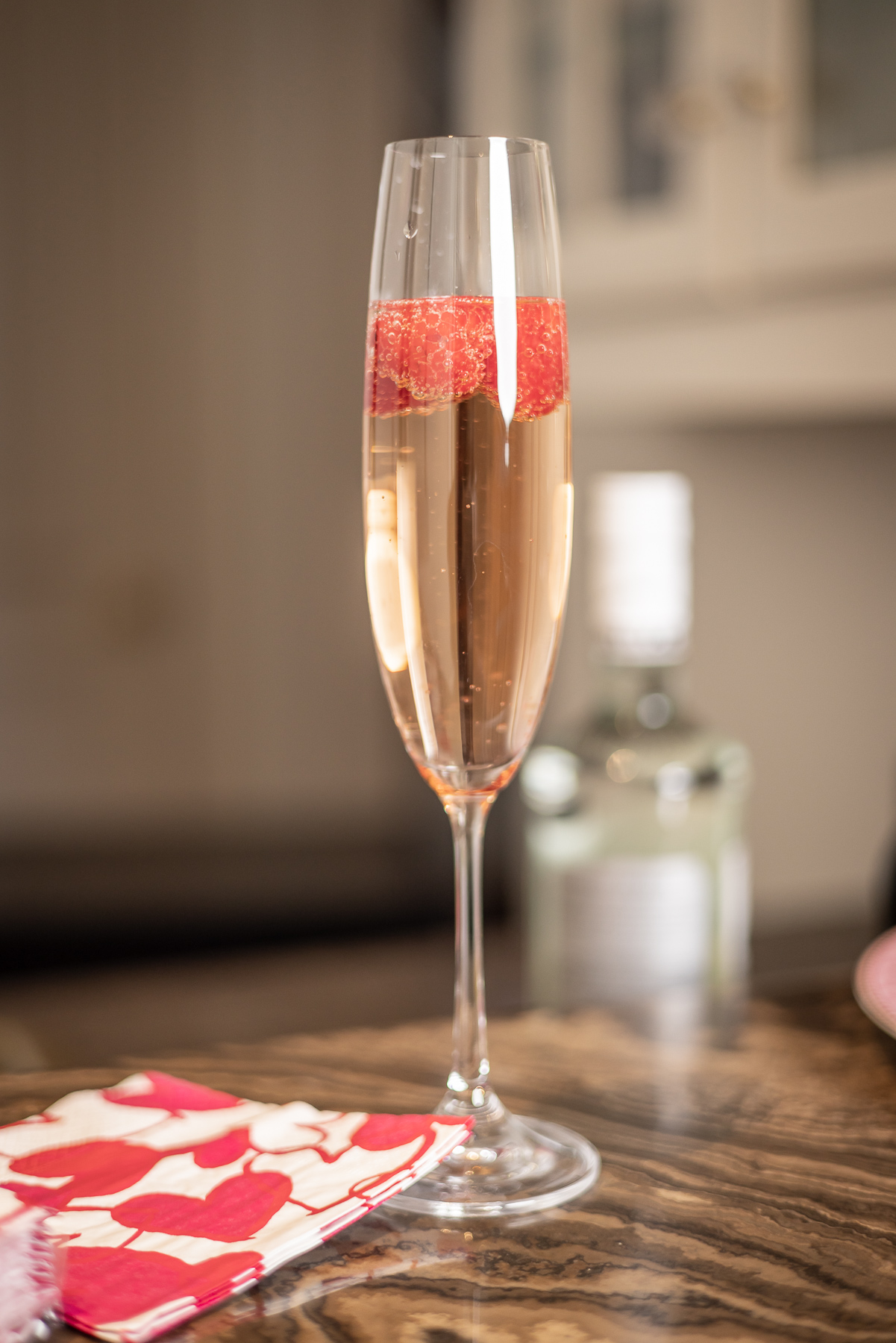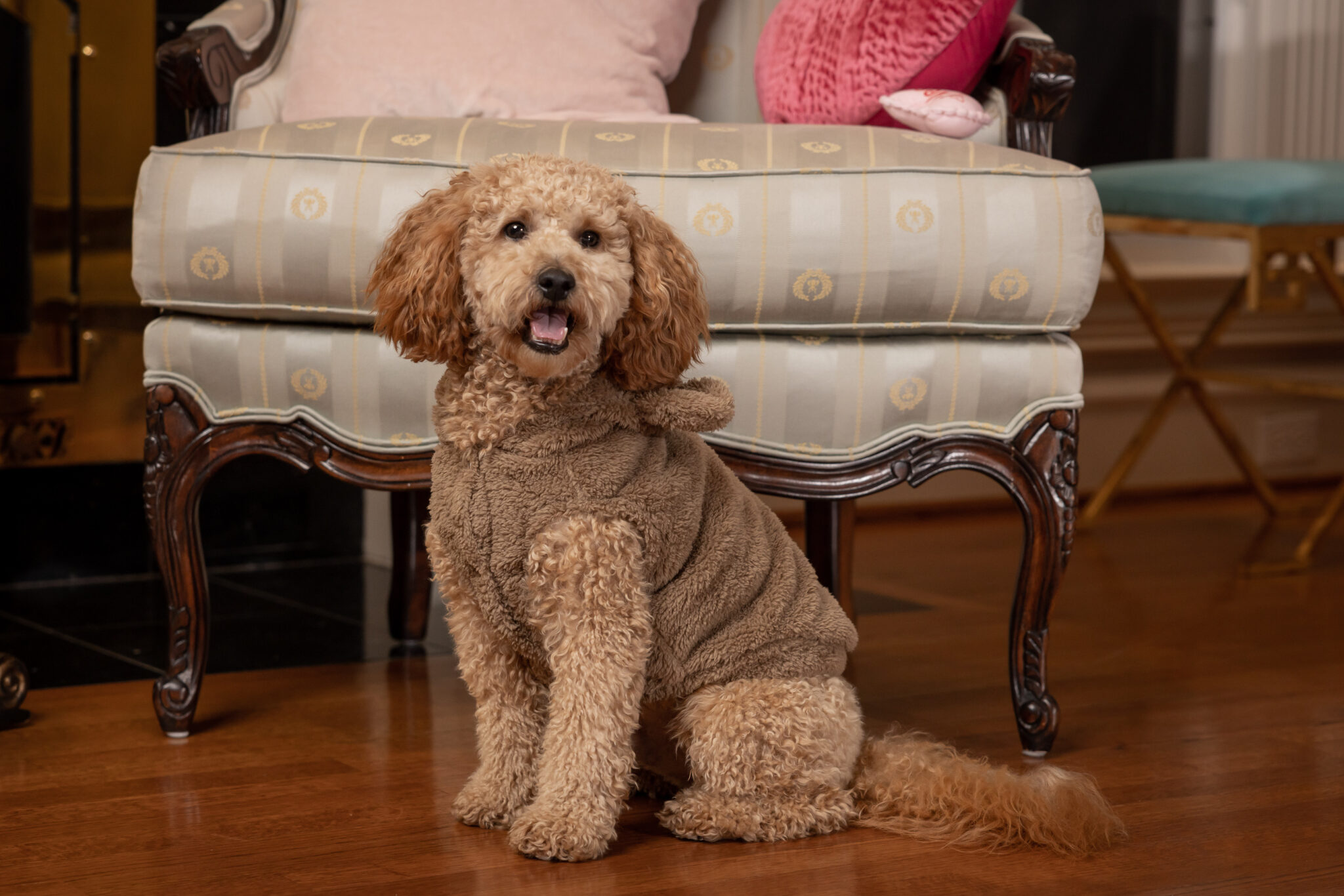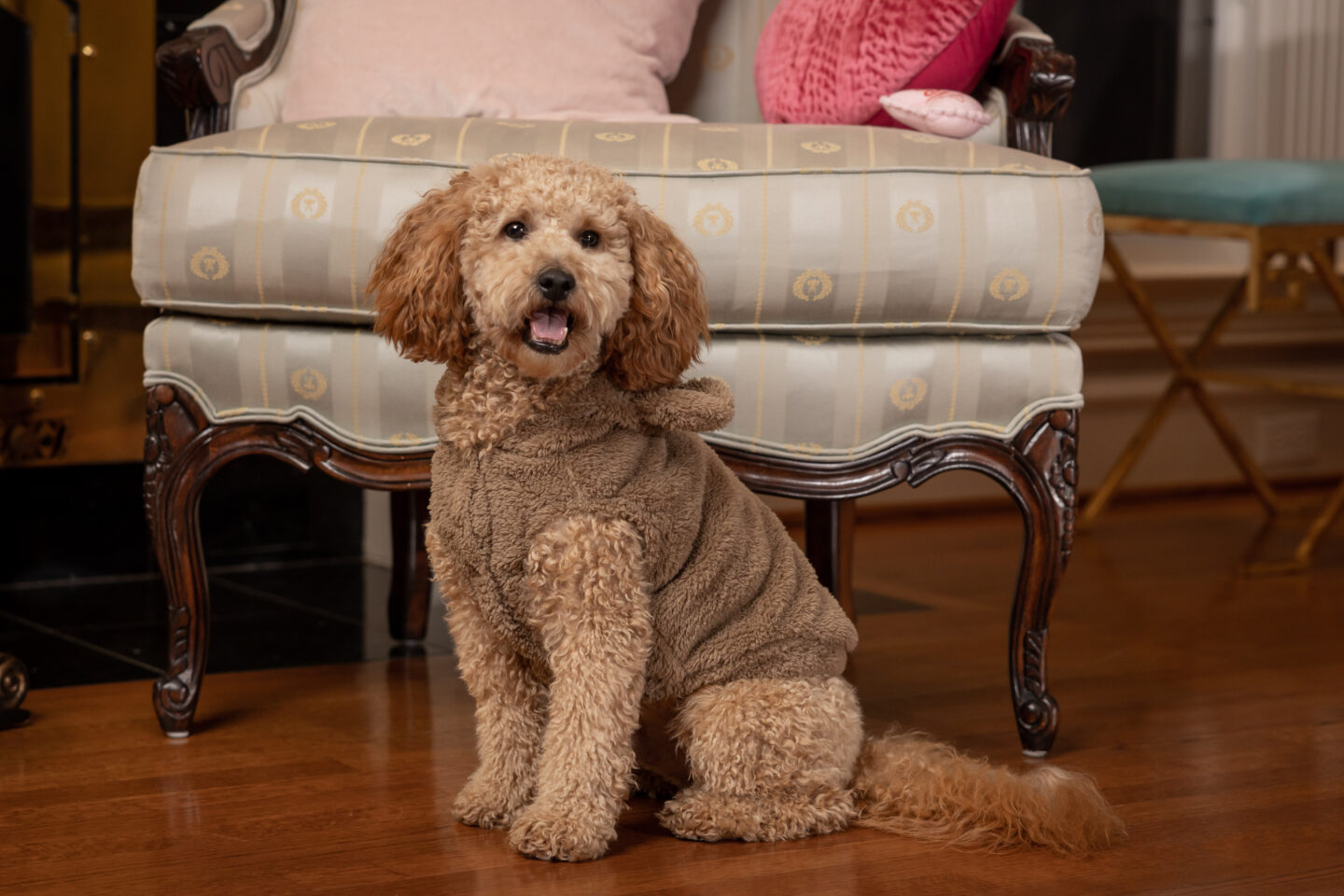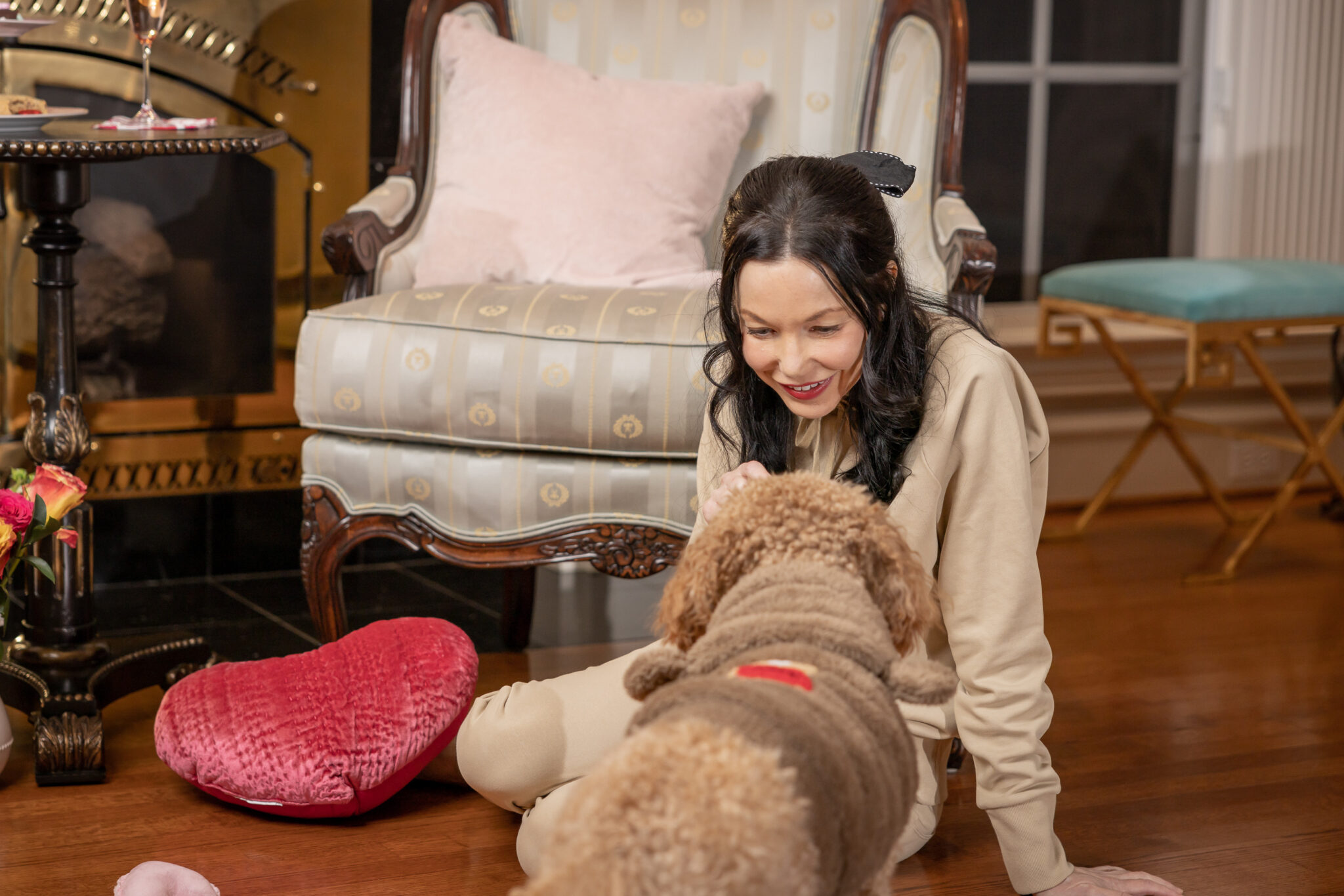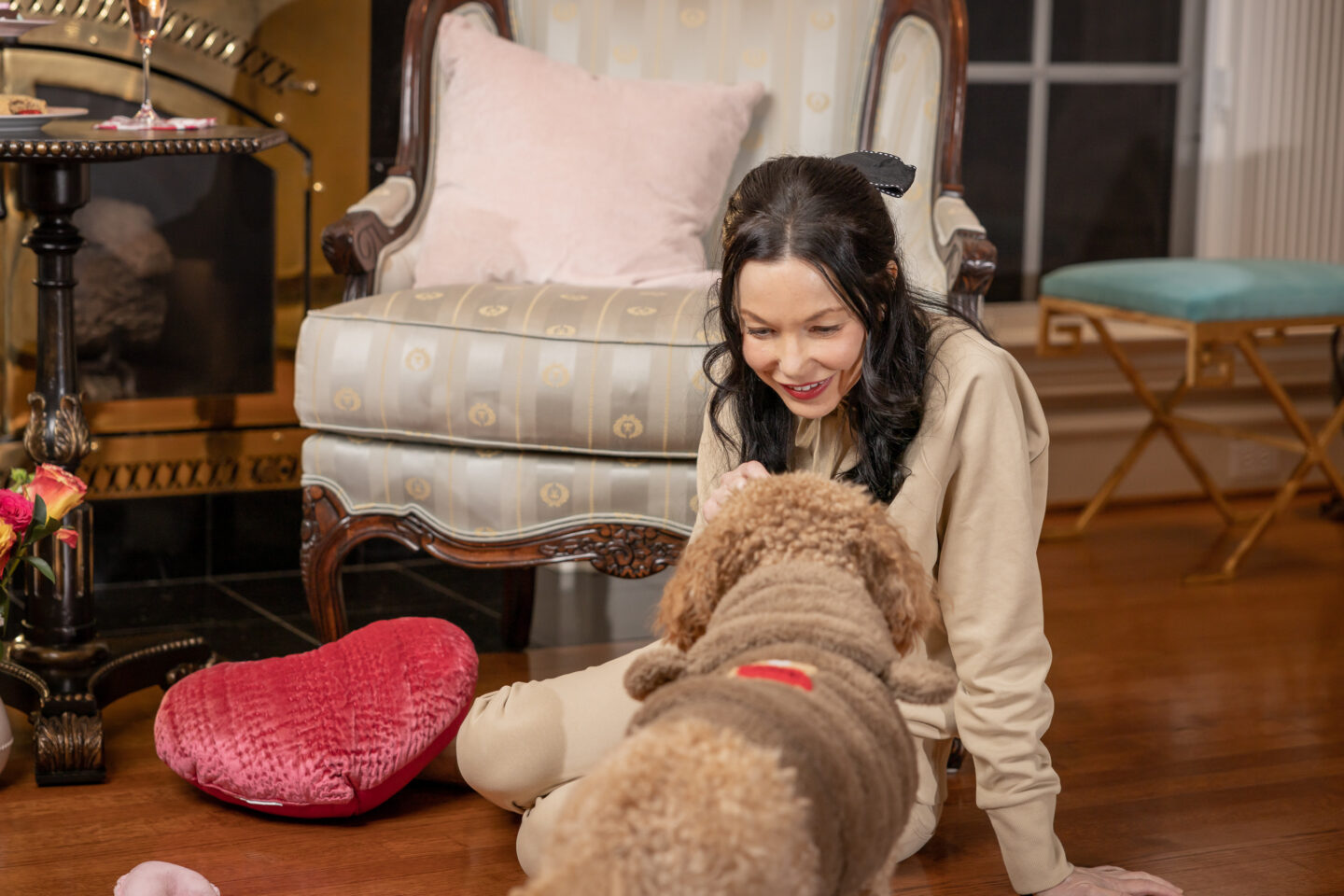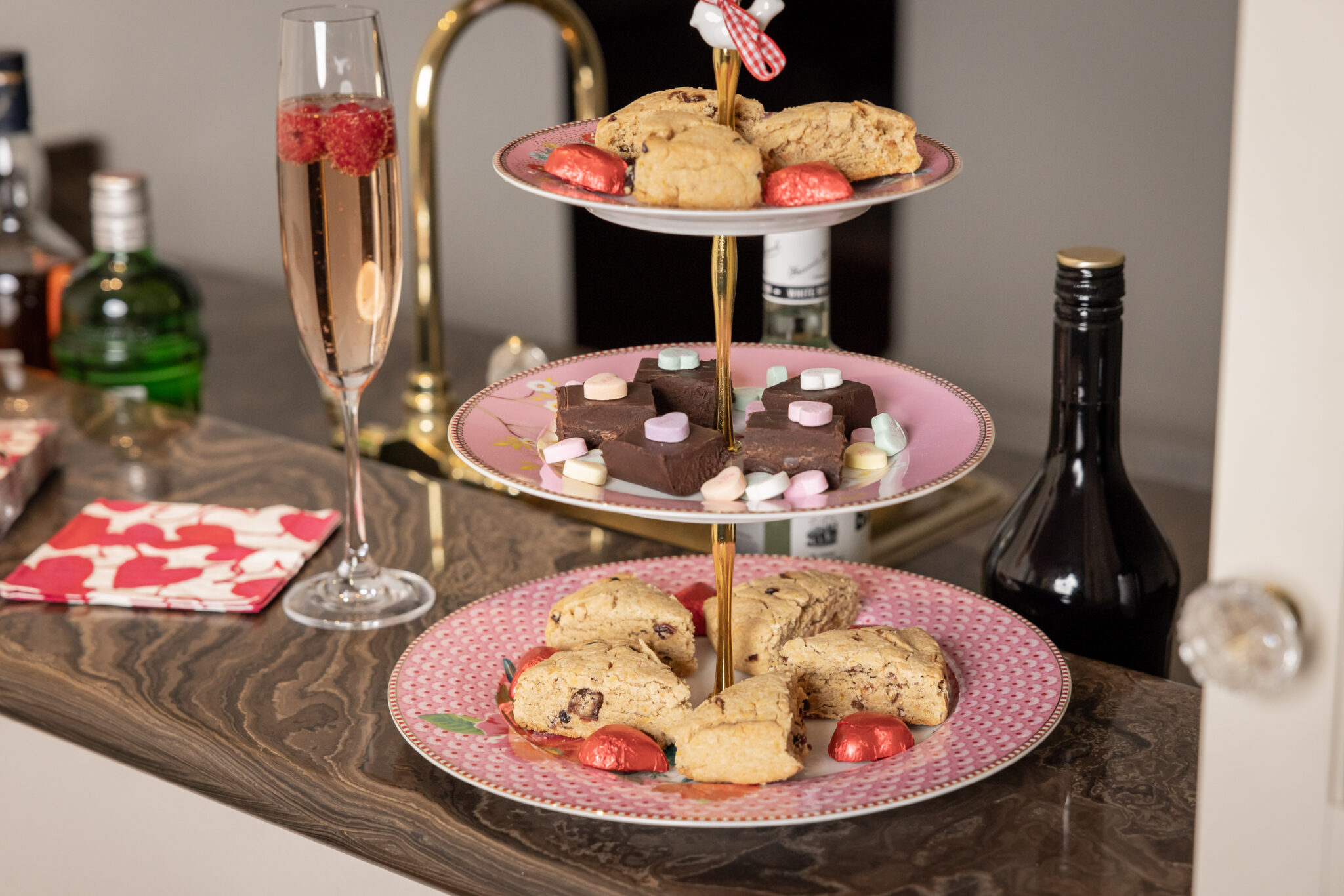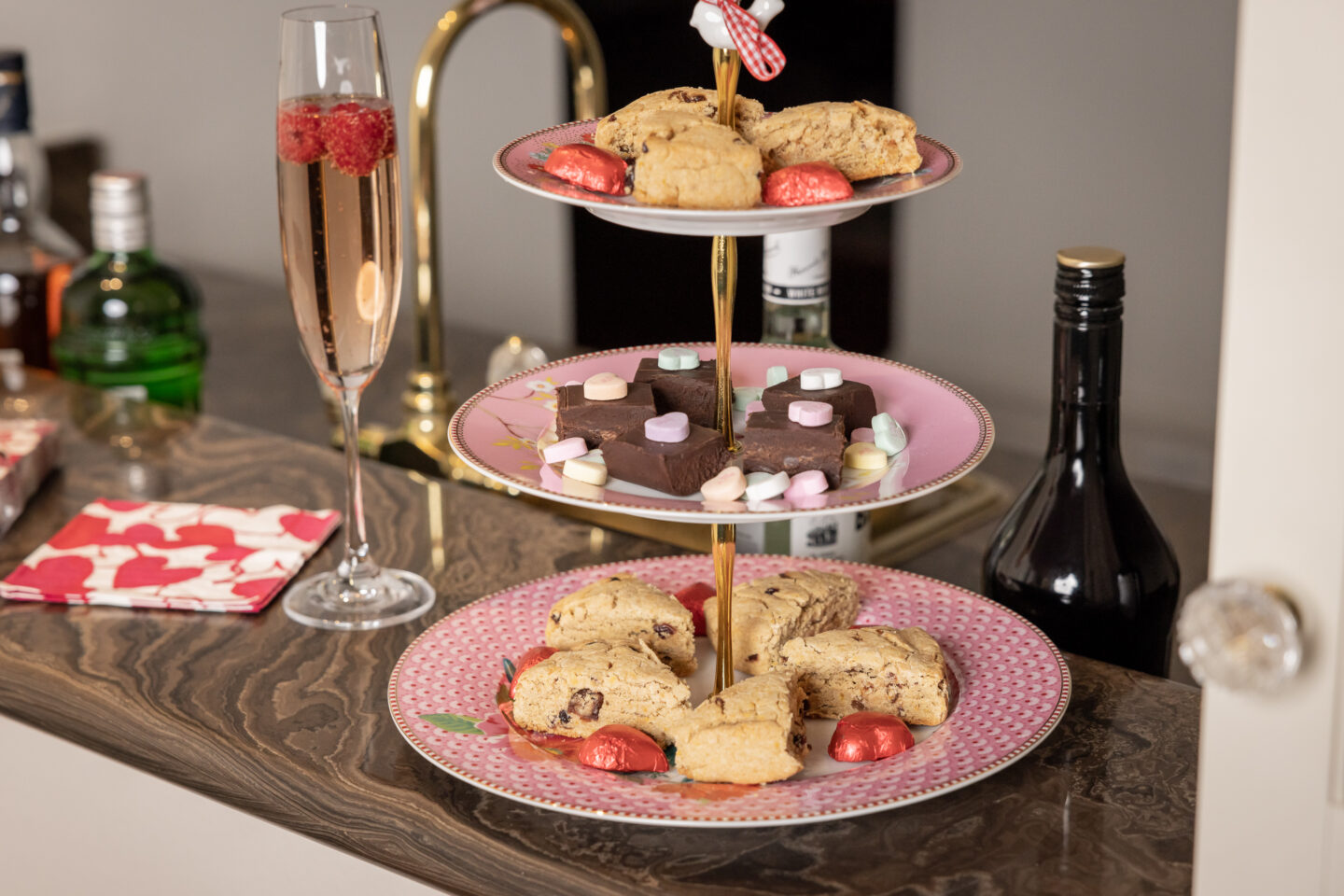 I've been making this
Dairy-free Dark Chocolate Kahlua Fudge
recipe on repeat and sharing it with our neighbors along with these Gluten-free Orange Cranberry Scones. You can find this super easy Kahlua Fudge recipe
on the blog here
and I'll be posting this new scone recipe later in the week.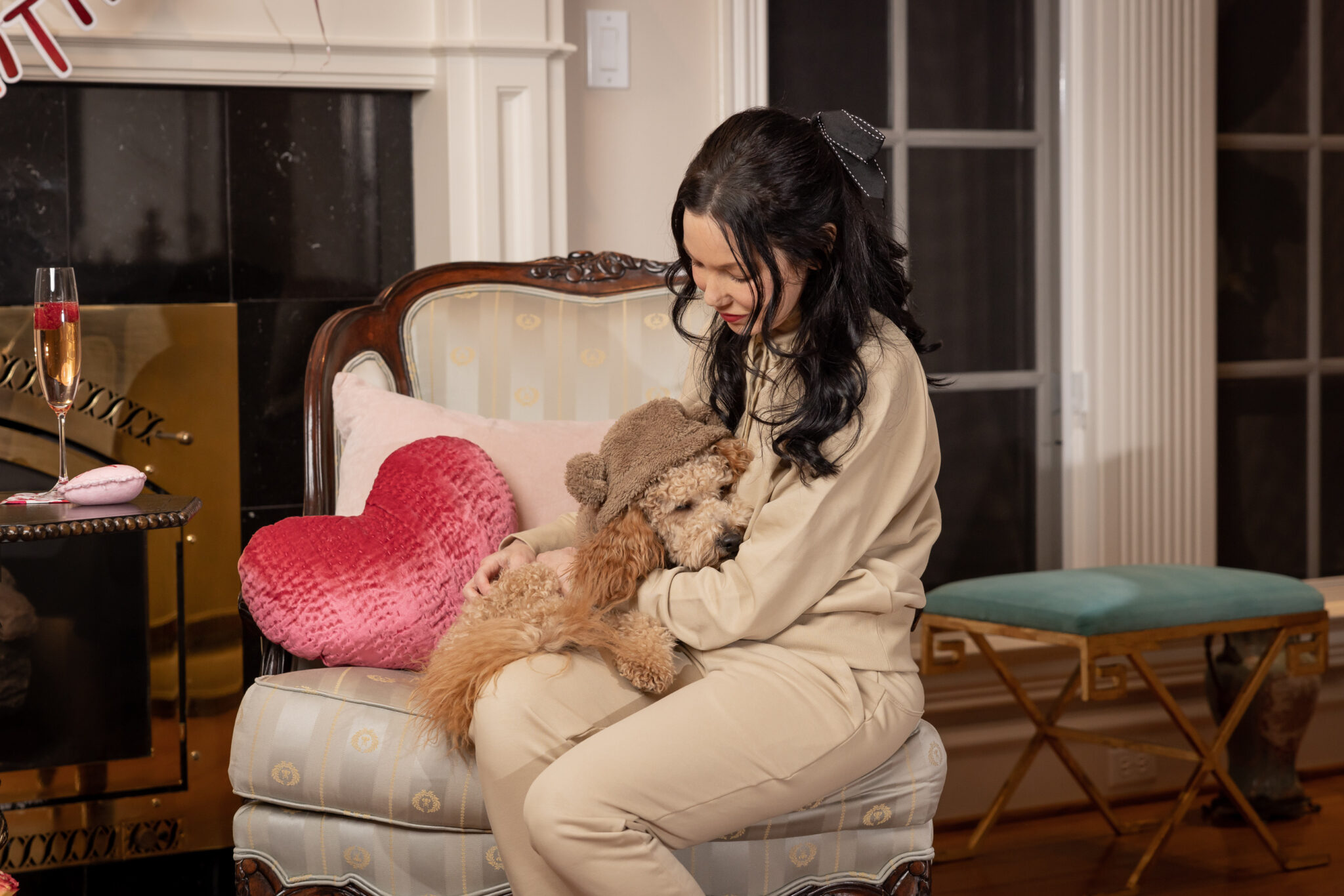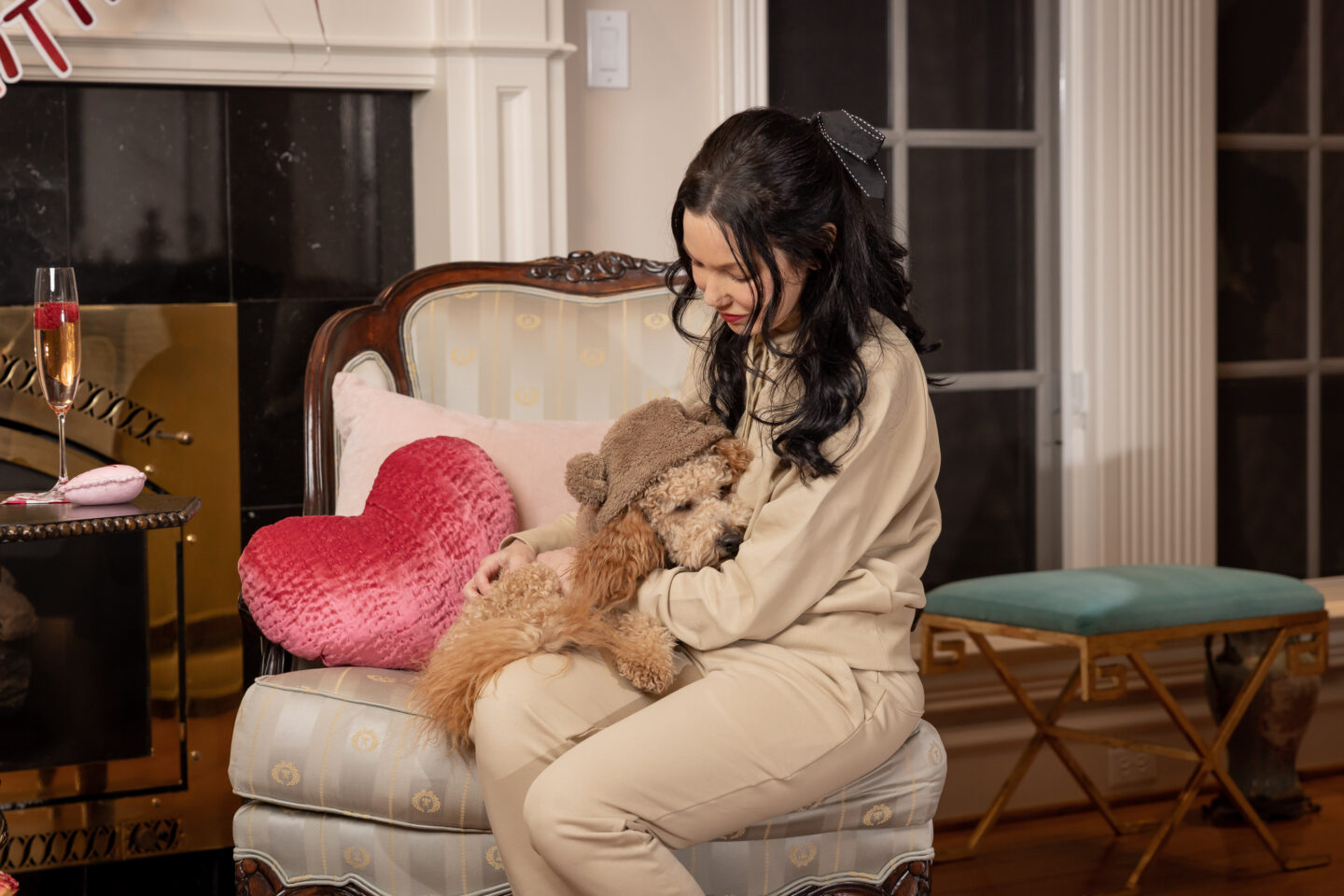 Shop my Teddy Bear Twinning look: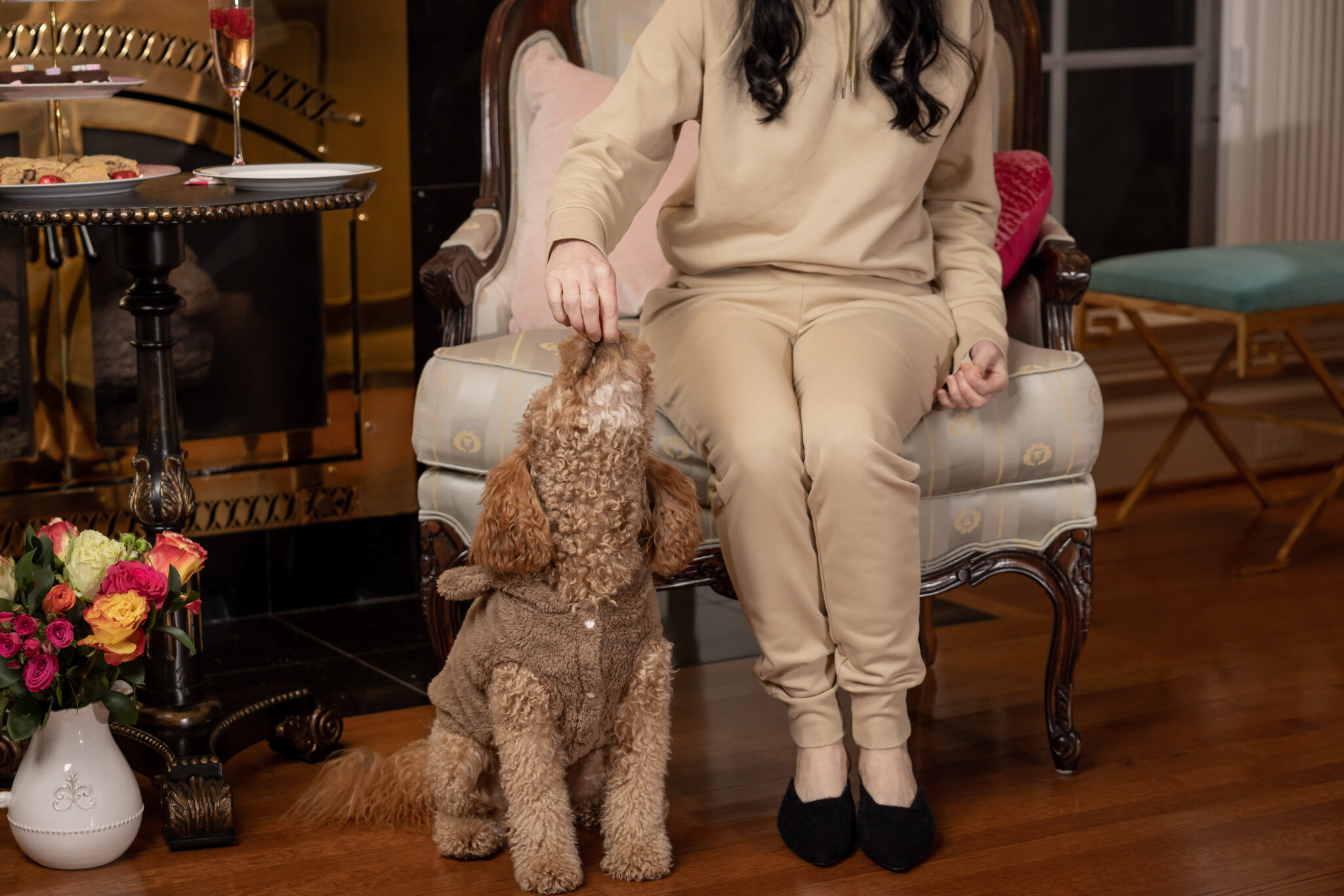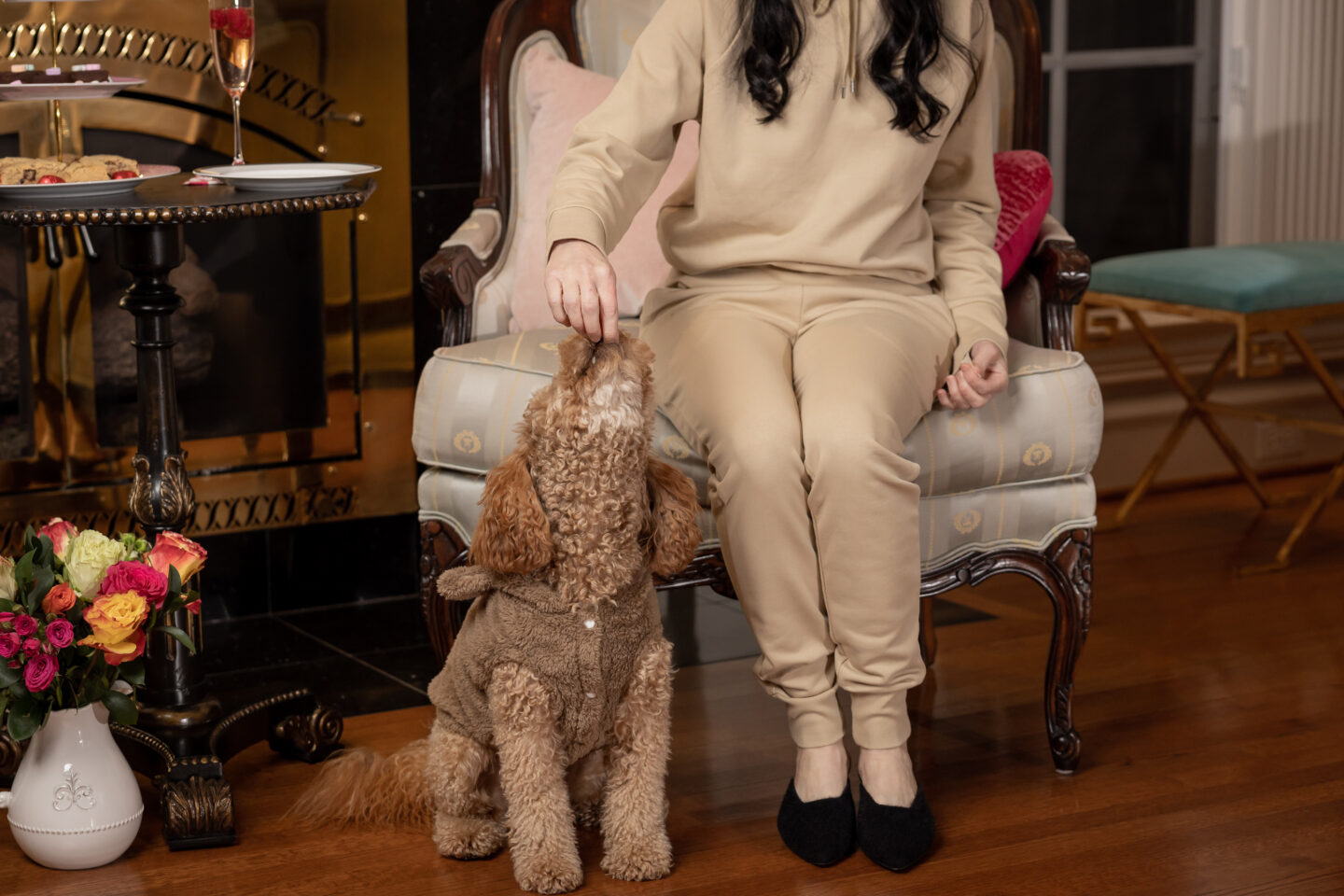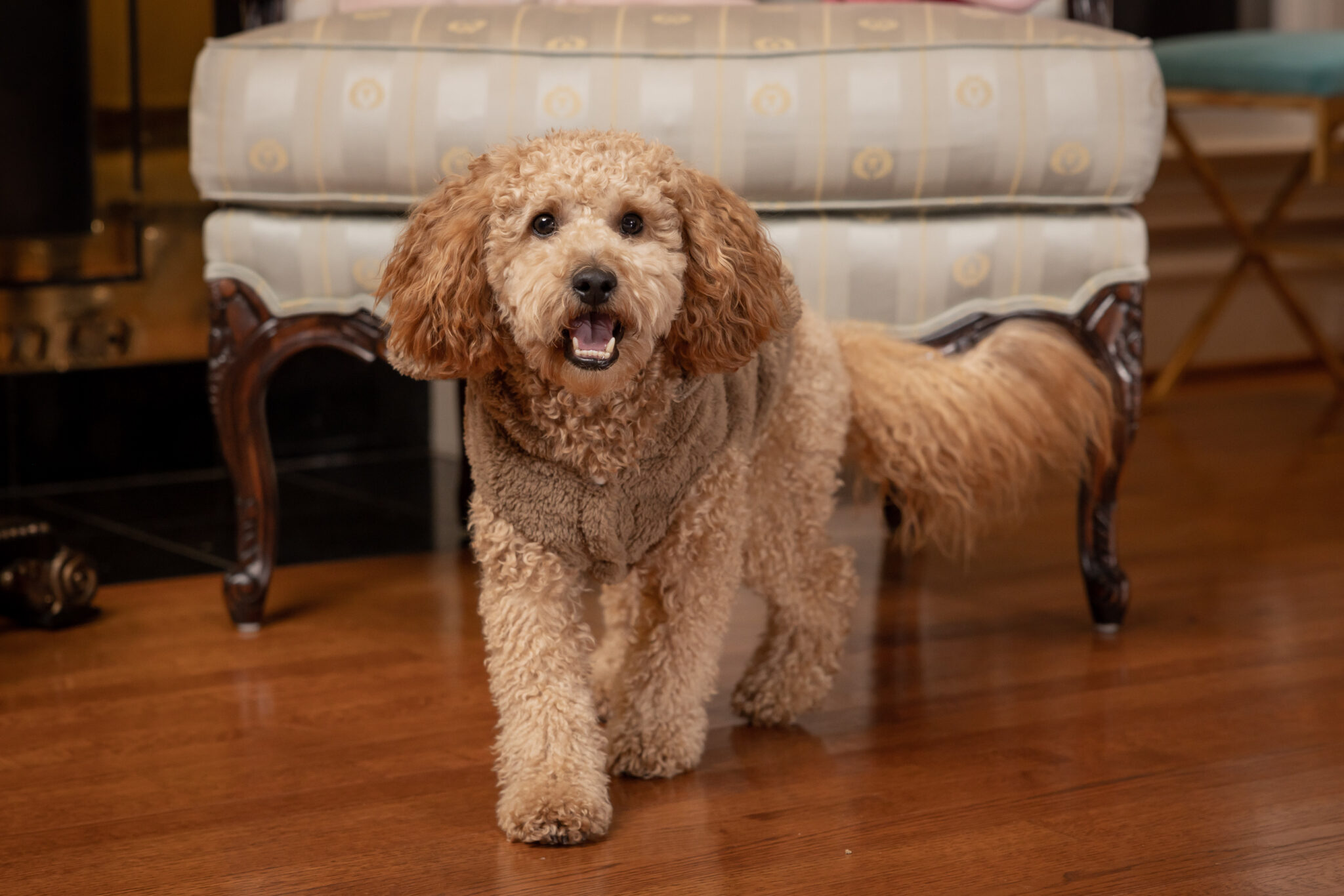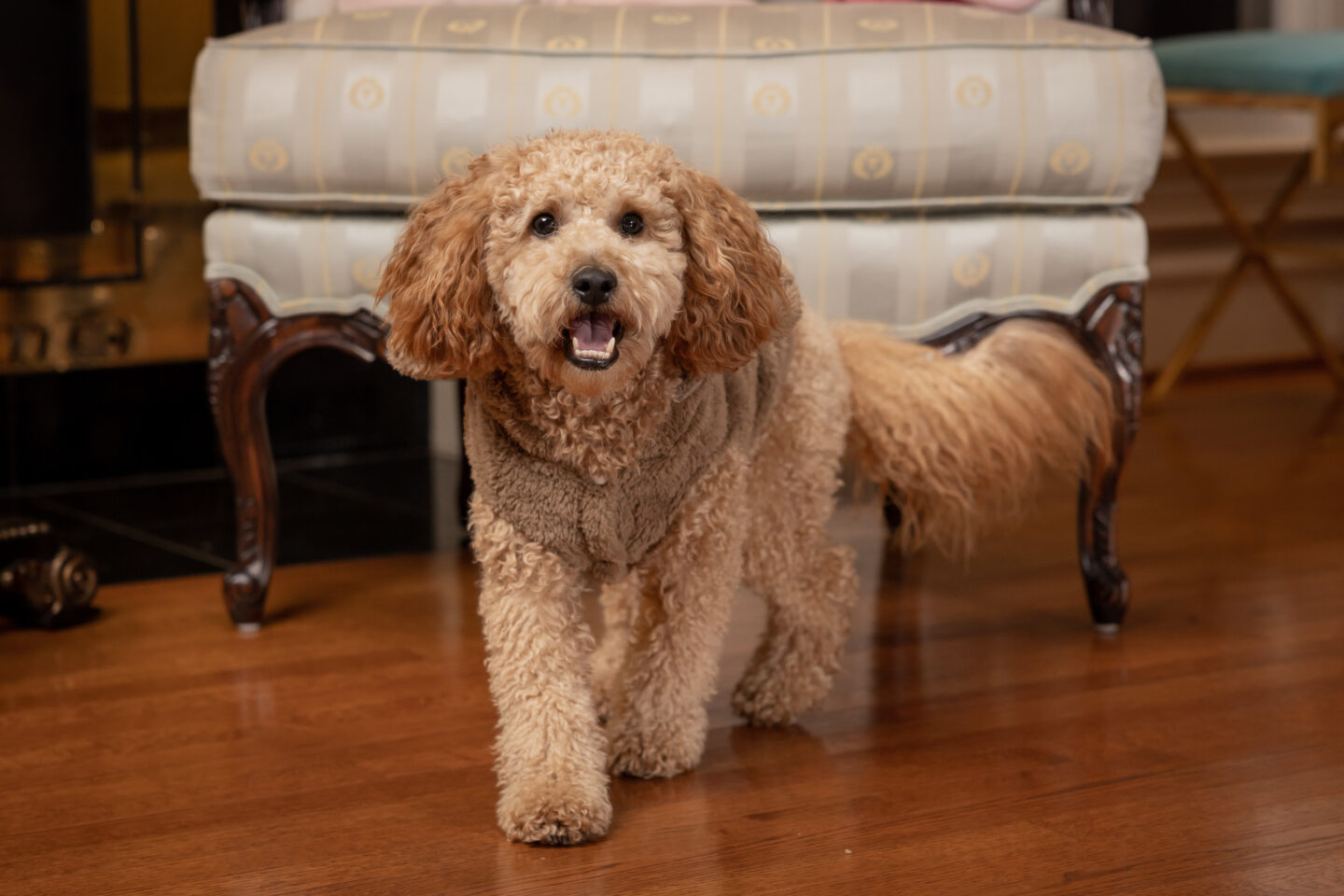 Are you celebrating Palentine's Day this year? Let me know what you think of this teddy bear twinning look and also if you got any special treats for your puppy. 🙂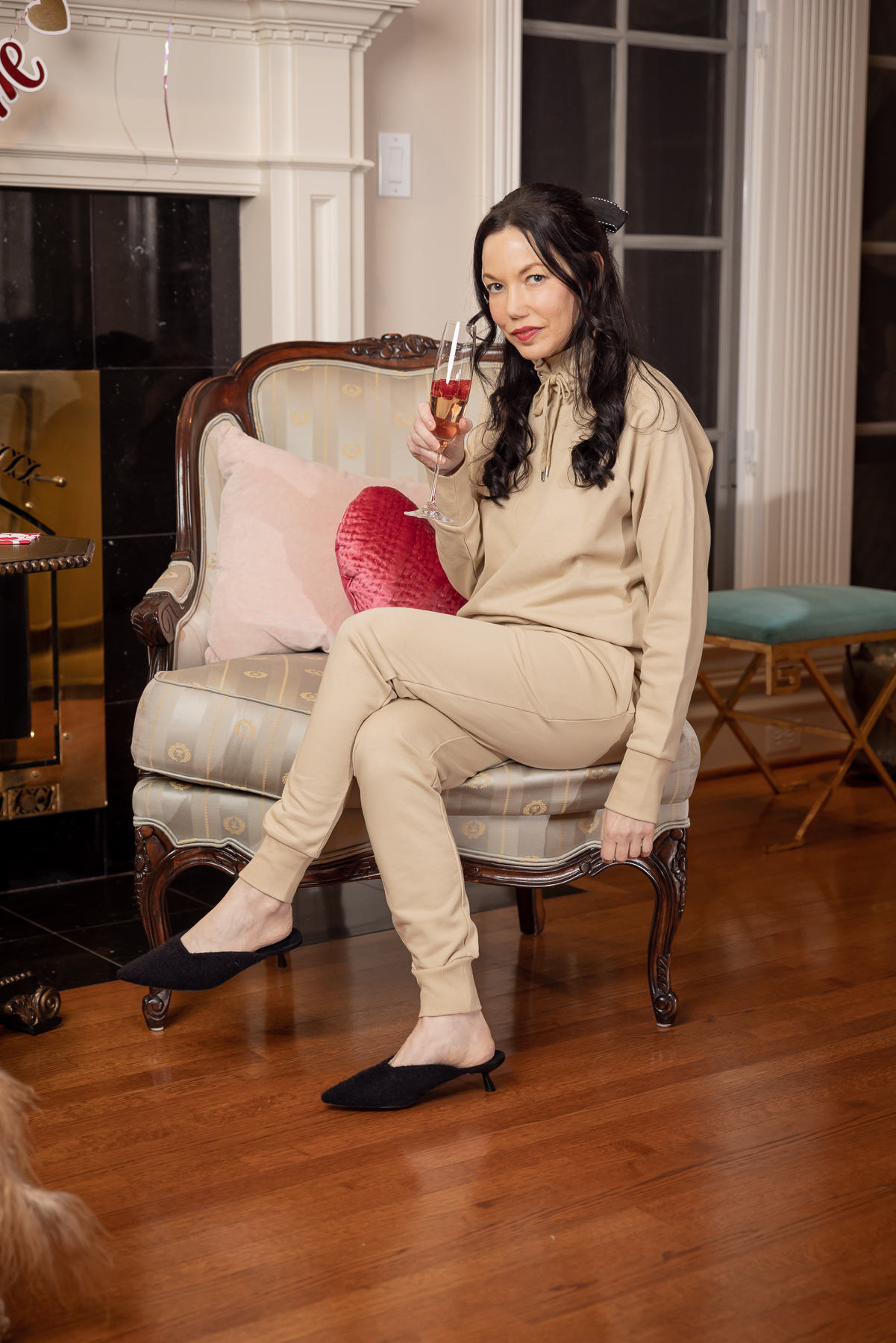 Thank you for stopping by!
xoxo,
Lisa
Let's be social!