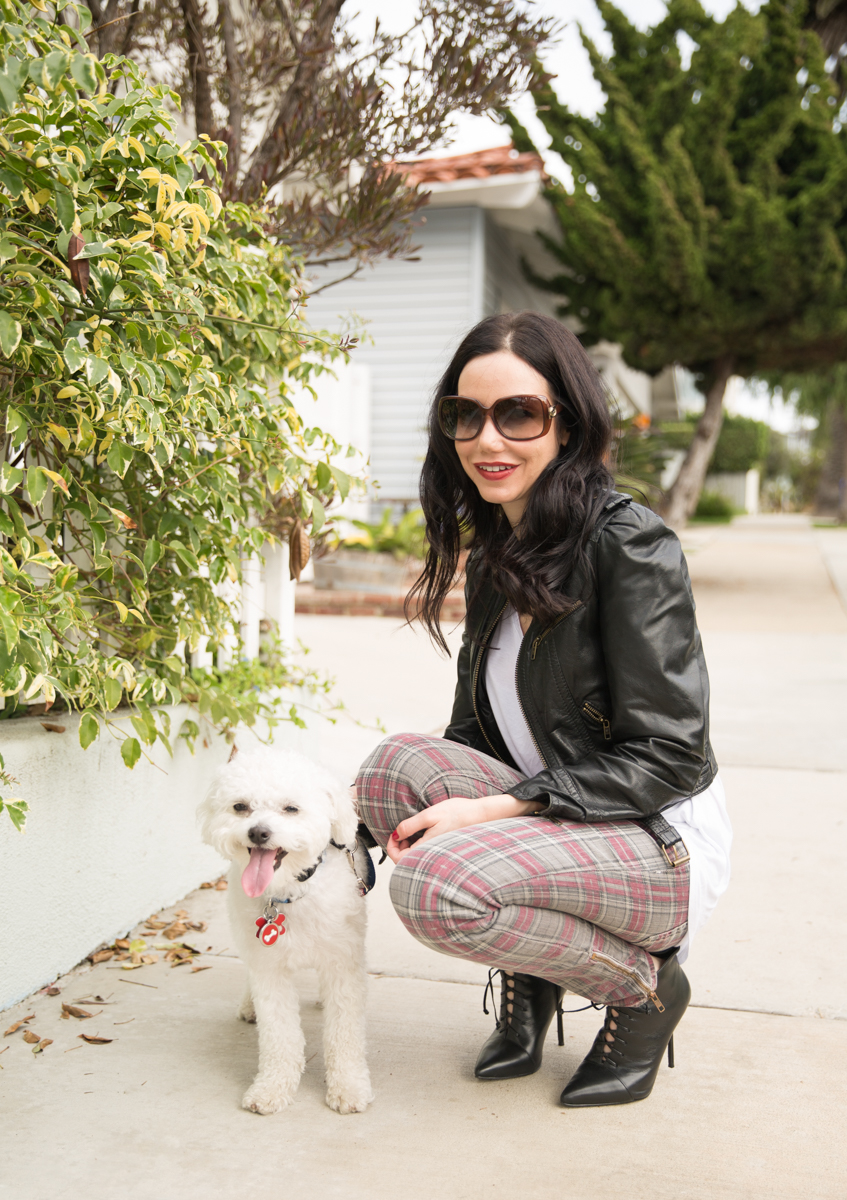 Happy Wednesday!  Today I have a very special guest on my blog.  His name is Harley and I borrowed him from my neighbors for this shoot.  I have been wanting to adopt a dog of my own for years now, but unfortunately my schedule includes too many unpredictable hours in the car and our house doesn't have a yard.  Nevertheless it was fun to practice being a dog mommy for a little while here.  Harley is a rescue dog from
Bichons and Buddies
.  His exact breed and age are unknown, but the rescue thinks he is a Bichon/miniature Poodle mix and the vet thinks he is 2 years old judging by his teeth.  He is super friendly and has an adorable personality, an irresistible smile and is well loved by his adoptive family.
Current/Elliott jeans (on sale
here
and in gray
here
).  Abercrombie & Fitch tee (similar
here
) and
jacket
(on sale).  Steve Madden
booties
.  Gucci glasses.
Thank you to Scott and Mylien for arranging for Harley to make an appearance on the blog!
xoxo,
Lisa