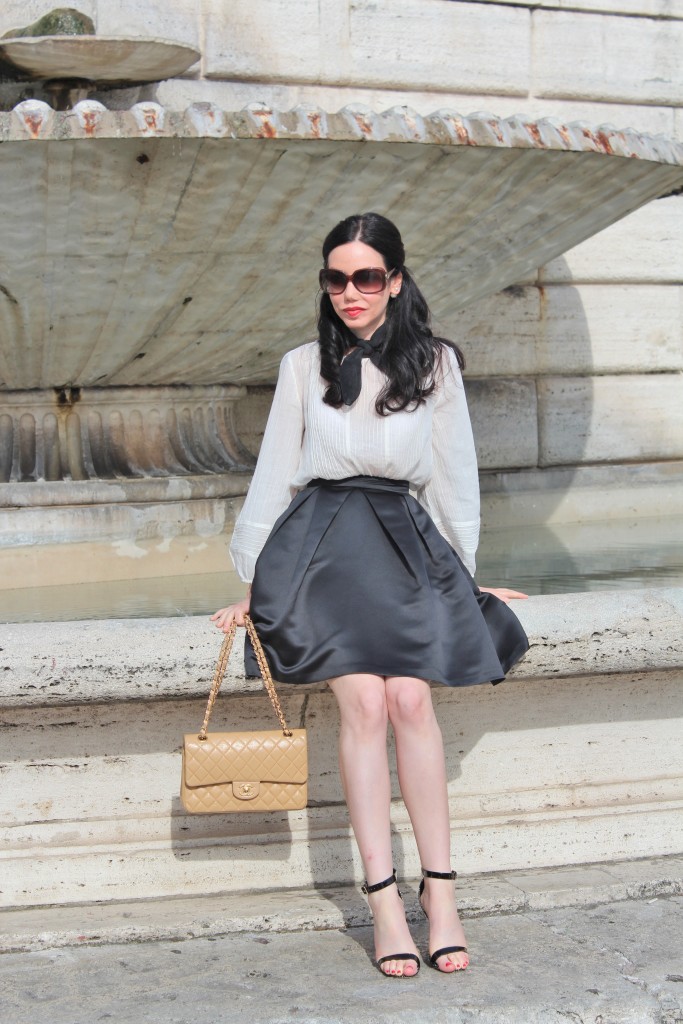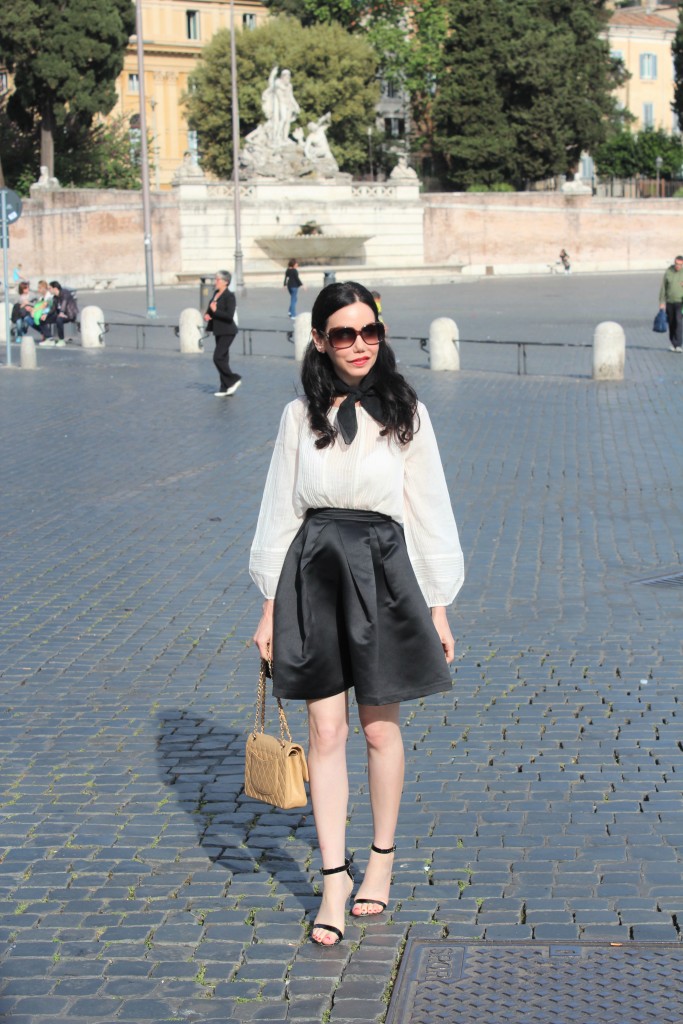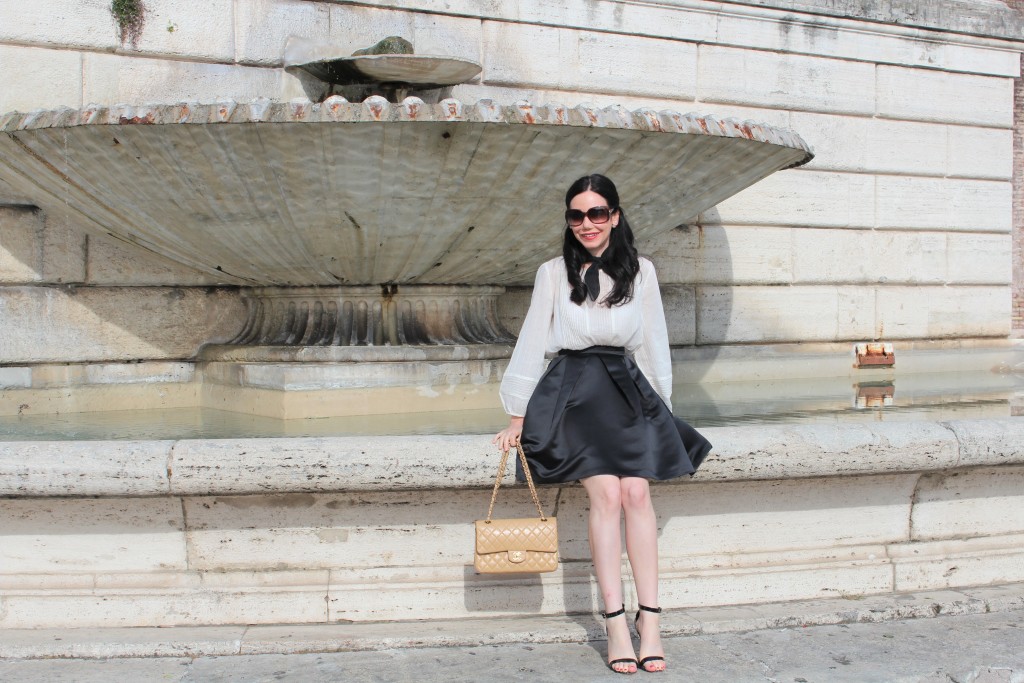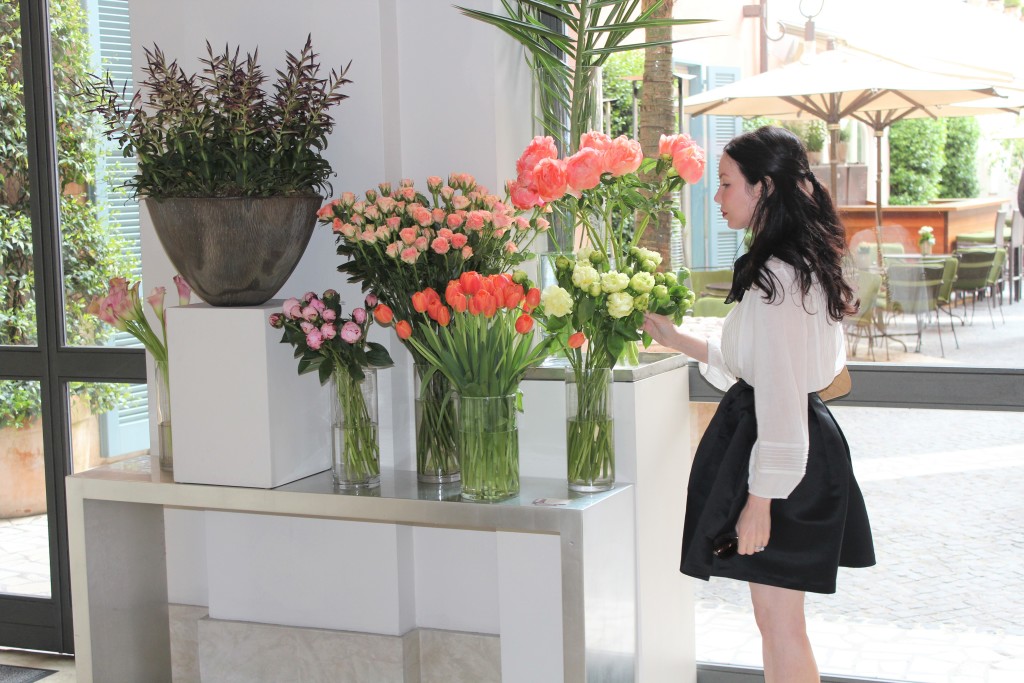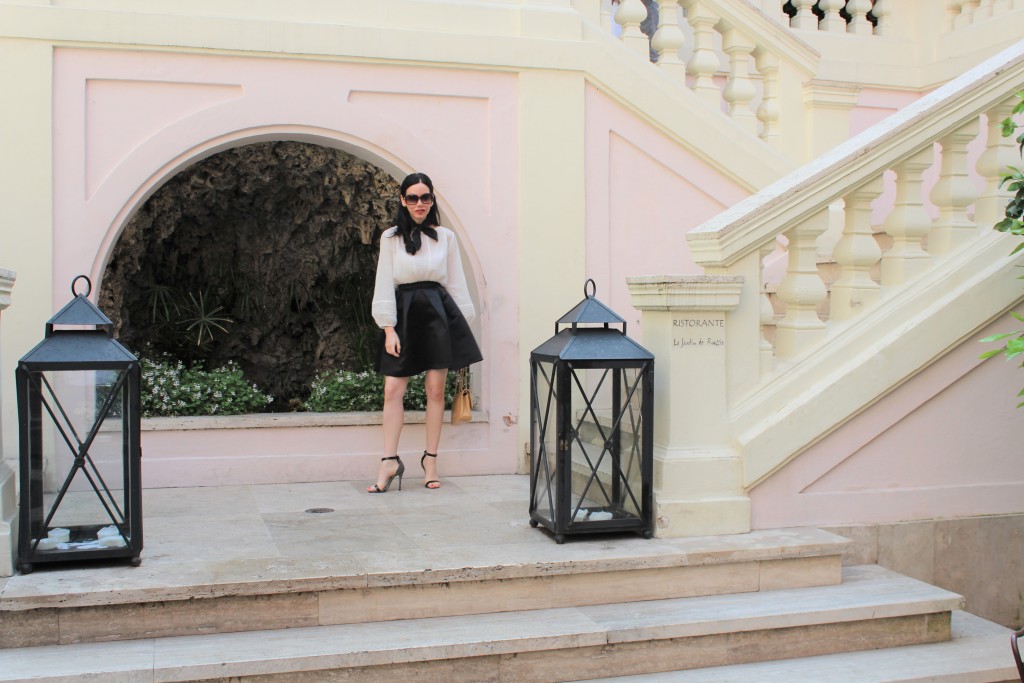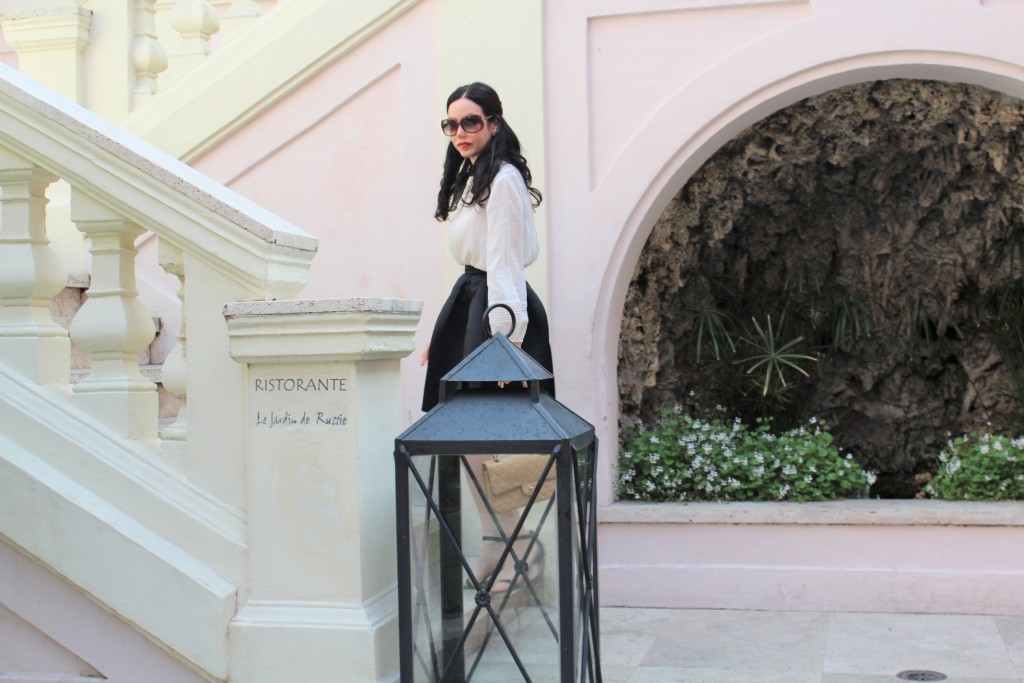 Happy Thursday! This is the first look I wanted to share with you from my Italian holiday. Going for an Audrey Hepburn look of course, because "when in Rome…". Mr. Pretty Little Shopper pointed out the Chanel store where he bought me this bag… he visited Rome with a friend a few months after we had met and asked me what I wanted him to bring me. He likes to remind me that I had a file folder of pages torn out of magazines filled with stuff that I wanted. What can I say, it was before Pinterest :). Also, if a guy gets you a Chanel bag, you know he is a keeper! We went to Rome together a year later on our honeymoon and for this trip we decided to visit all of the same spots again. I can't wait to share with you the rest of our trip!
This blouse was a Xmas gift from my friend Patty, who has great taste, don't you think? I decided to save it for our trip because we had already booked it in November, but I can't believe I managed to not wear it sooner. I ended up wearing it for two days straight. It's really a perfect holiday top because it's so light and airy so it breathes really well for hot weather as well as when it gets a little breezy. I will be wearing it all summer long! I paired it with a black skirt, sandals and Chanel bag, which of course I wore multiple times throughout our vacation.
Alice and Olivia blouse (similar here). Nasty Gal skirt (on sale!). Express scarf (similar here). Ava & Aiden sandals (similar here). Chanel bag. Gucci glasses. BaubleBar earrings.
Photos by Mr. Pretty Little Shopper.
Thank you so much for stopping by!
xoxo,
Lisa