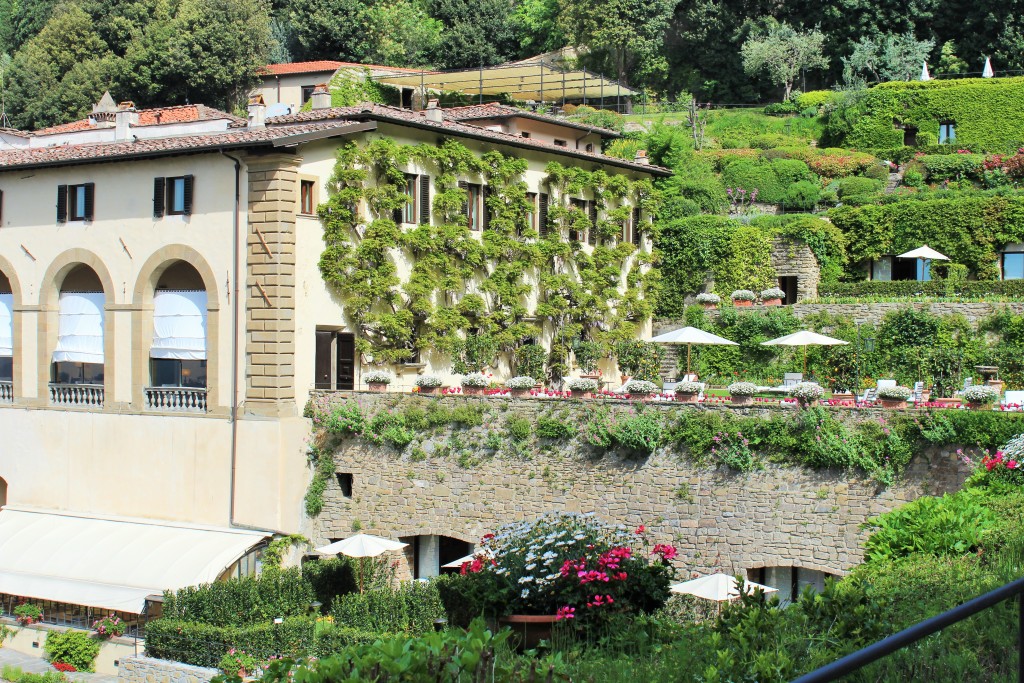 The highlight of my trip to Italy was getting to stay at the stunning Villa San Michele for a second time. If you have read any of my other travel diaries, you might already know how much I love staying in the countryside where the air is clean, the views are spectacular, and the food is deliciously fresh! Mr. Pretty Little Shopper found this place when we went to Florence for the first time on our Honeymoon and this Villa was equally romantic the second time around.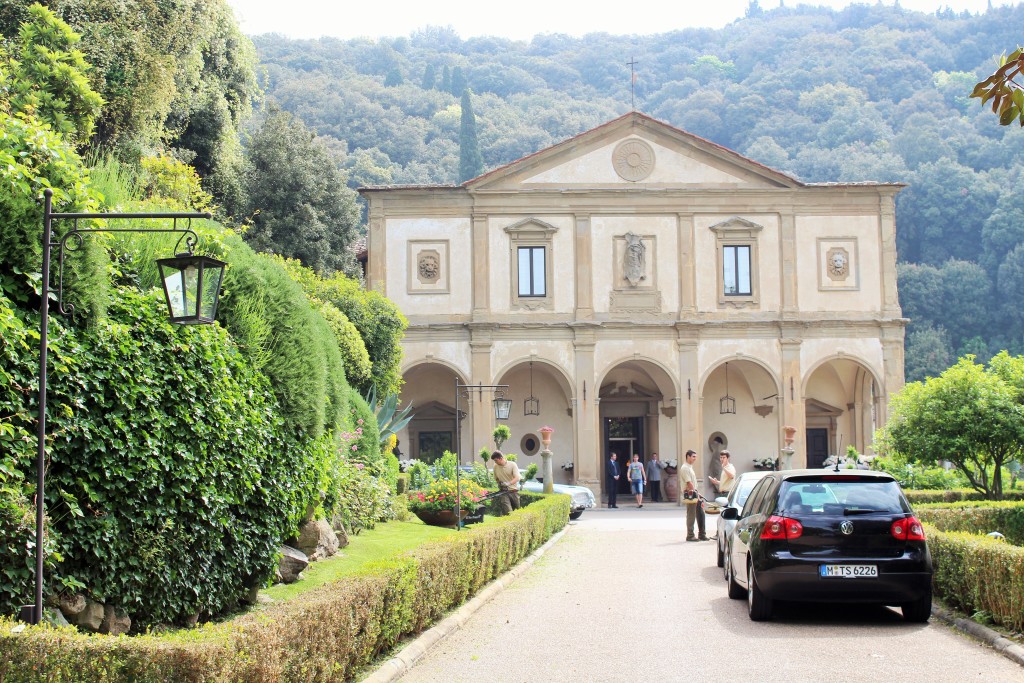 The Villa was originally a monastery dating back to the 15th century whose façade is attributed to Michelangelo. It was a bit busier this trip as there was a precision driving race during our visit. Also, Kim Kardashian, Kanye West and their entire wedding party stayed here before their nuptials last year, and I think all of their Instagram photos brought the hotel a new level of international awareness.
This is one of the chapels that still remains in the Villa's lobby.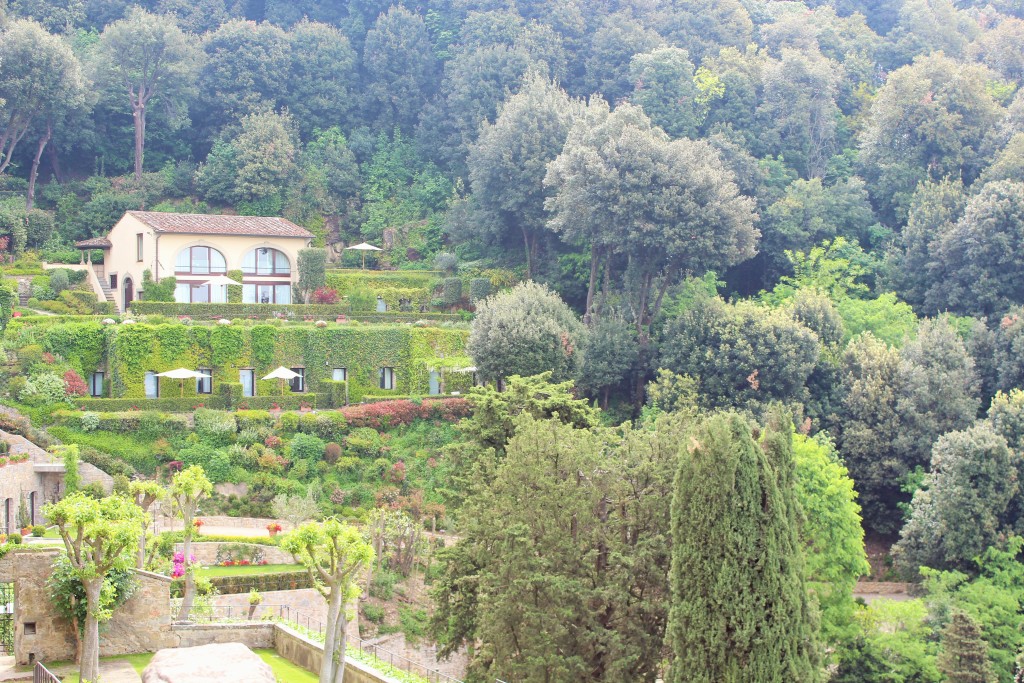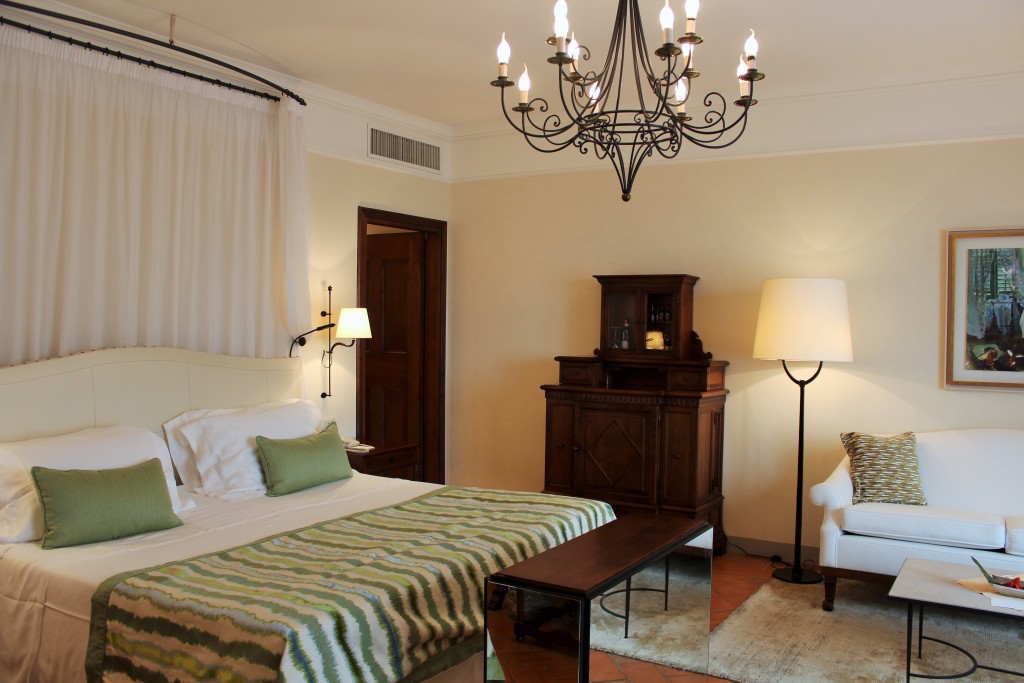 Inside our Suite.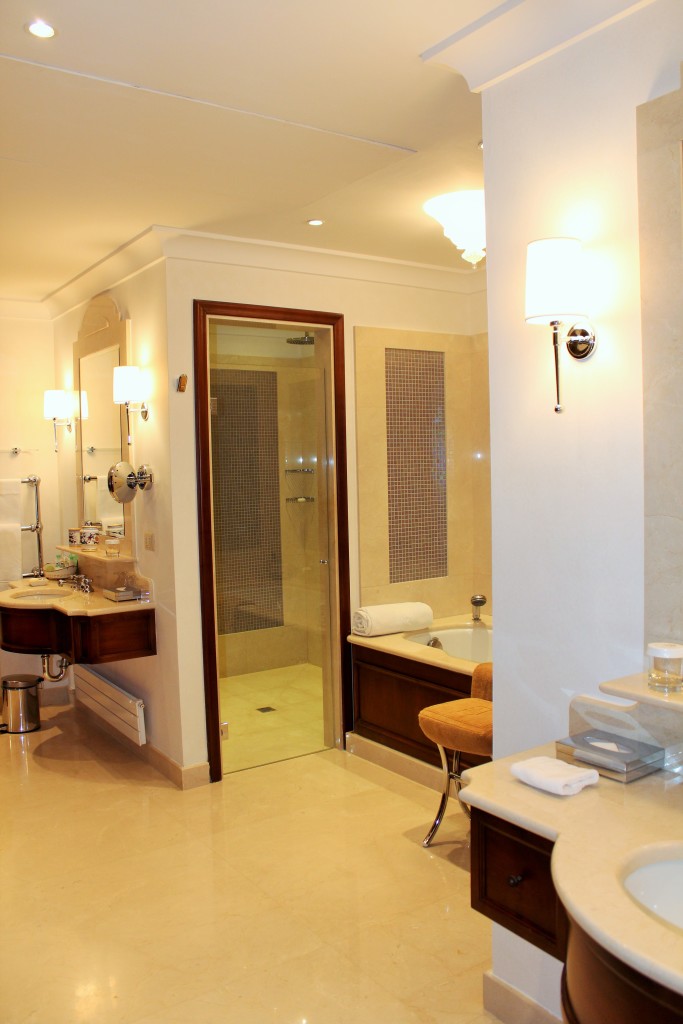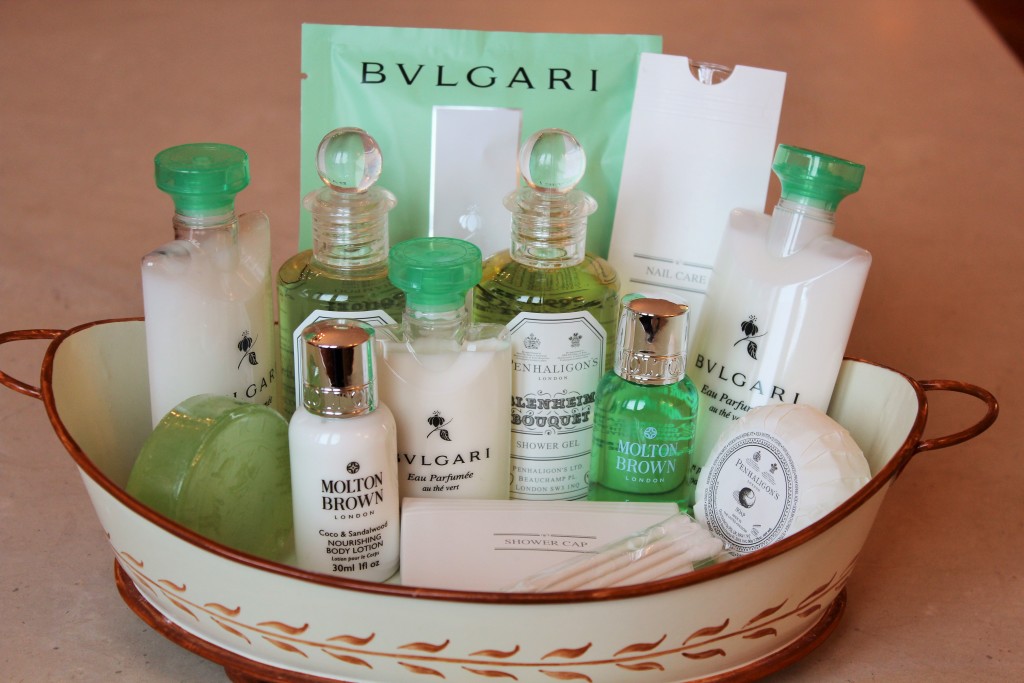 Most hotels tend to go with one line of products, but I was really impressed with this curated mix from Molton Brown, Bvlgari and Penhaligon's.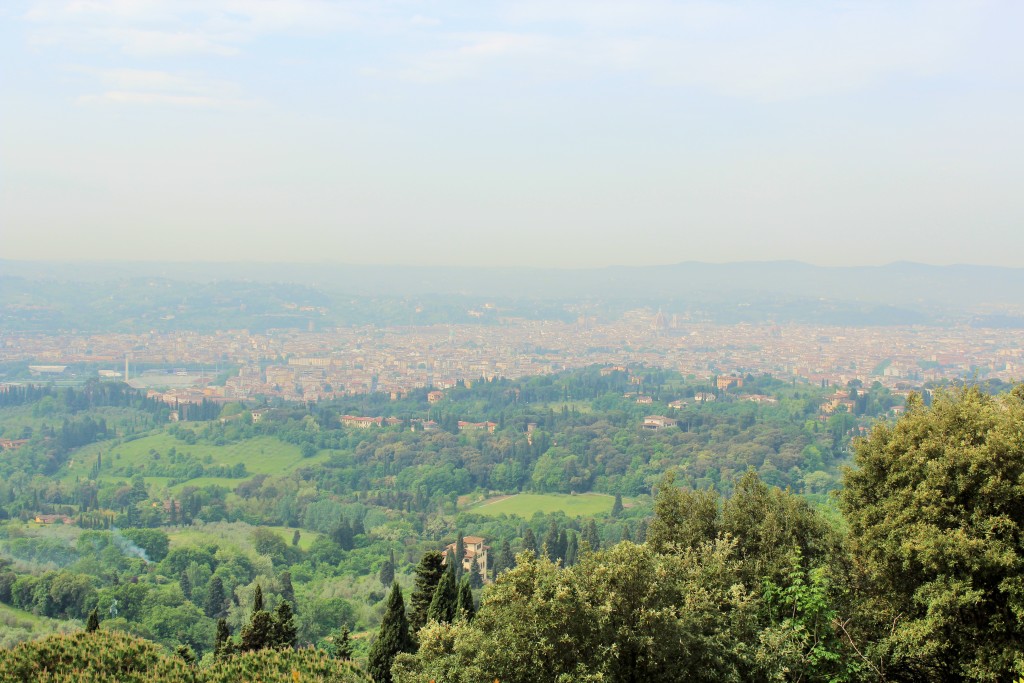 A misty early morning view from our hotel as we waited for a shuttle to take us into the city.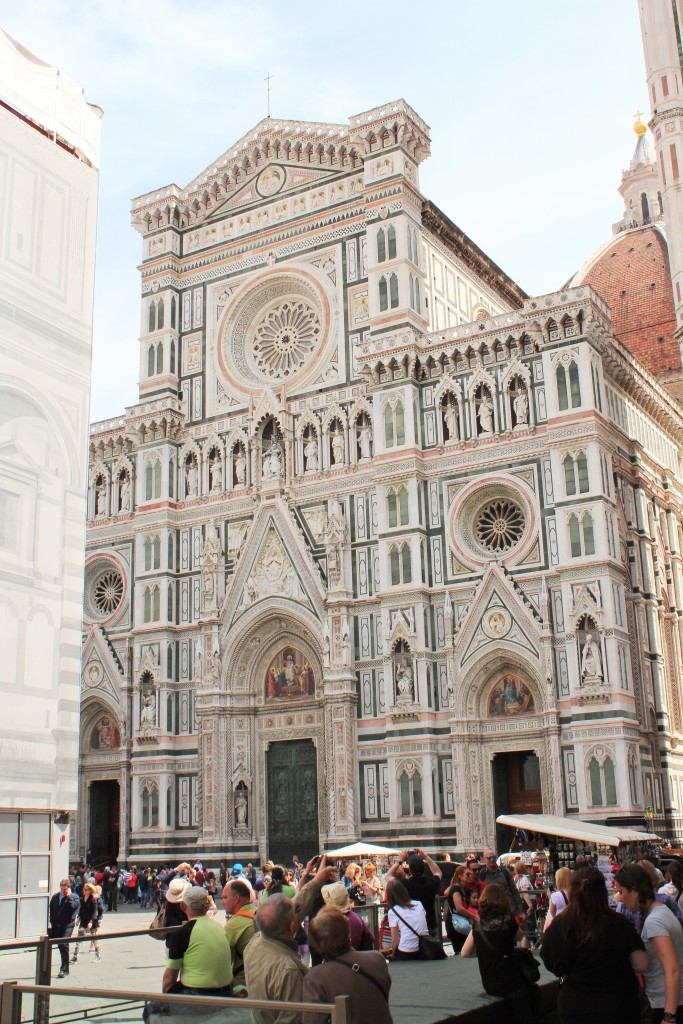 We met our tour guide in the center of town for a walking tour of the city.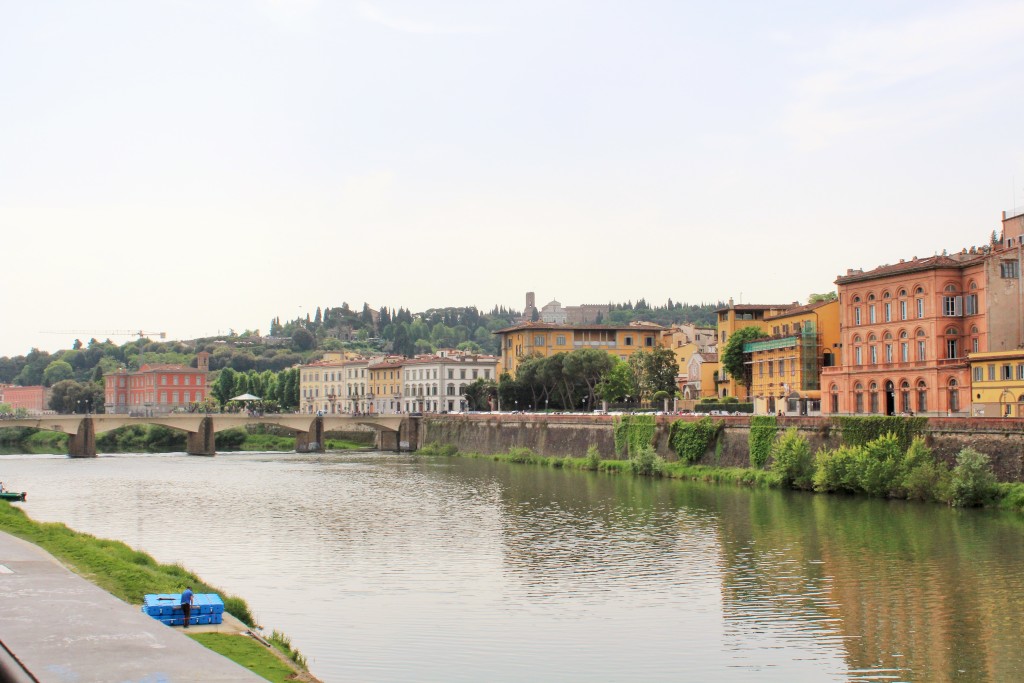 Our tour guide shared much of the cities history including a massive flood that took place in 1966.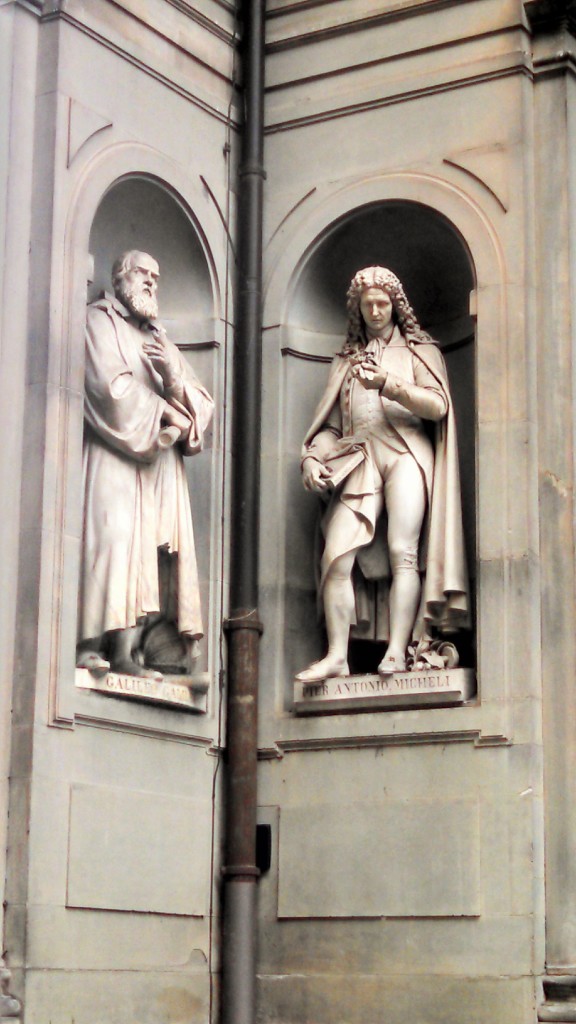 Our guide pointed out this statue of Pier Antonio Micheli on the right. He was a catholic priest and botanist who believed in the health benefits of wine. My kind of guy!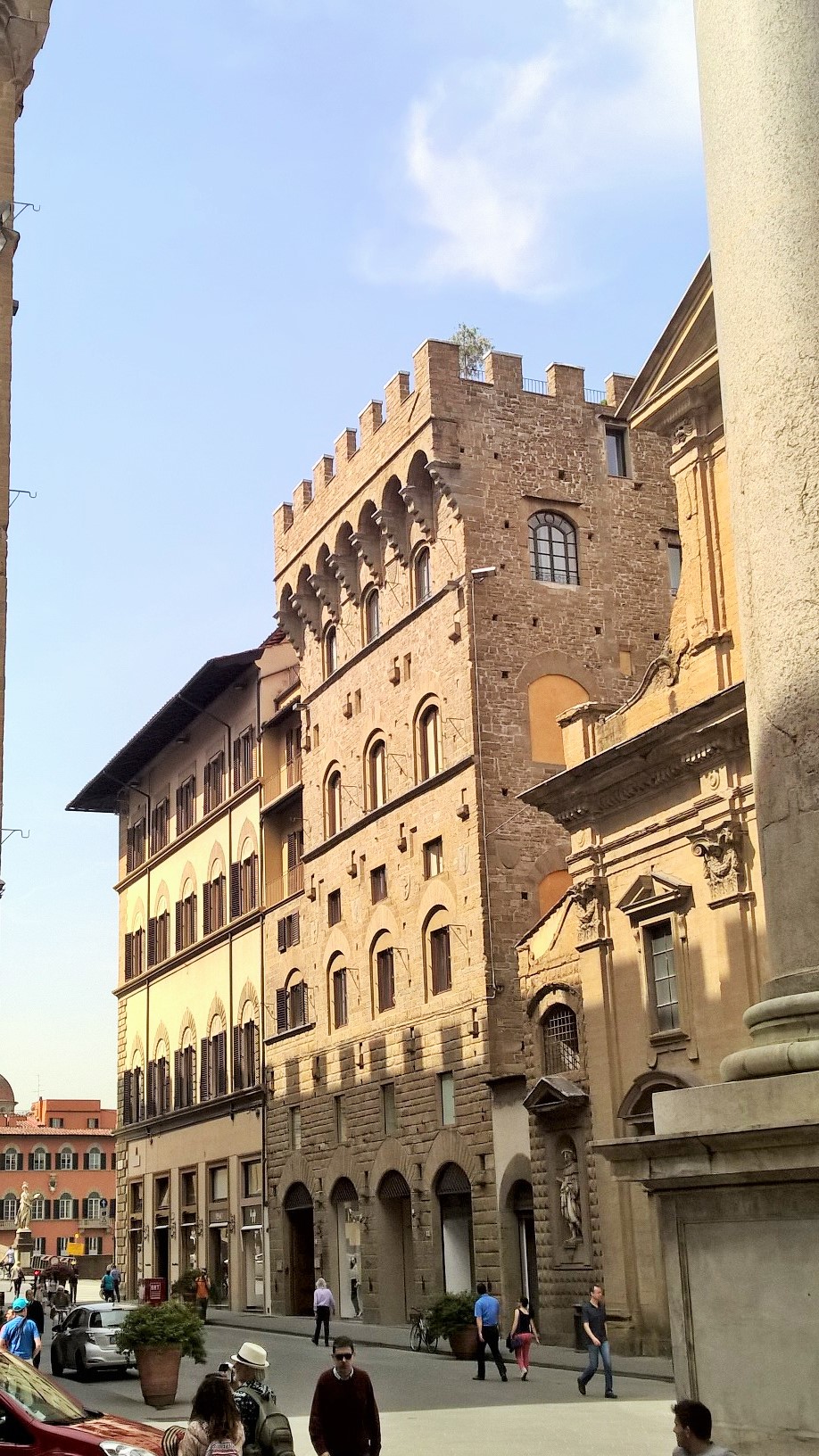 When our guide found out how much I loved fashion, so she made sure to point out all of the important historical spots. Actually, I think it would be impossible to learn about the history of Florence without mention of it's strong roots in the fashion industry. I can't believe how many world renowned designers came from this beautiful little city including Emilio Pucci, Salvatore Ferragamo, Gucci and Roberto Cavalli.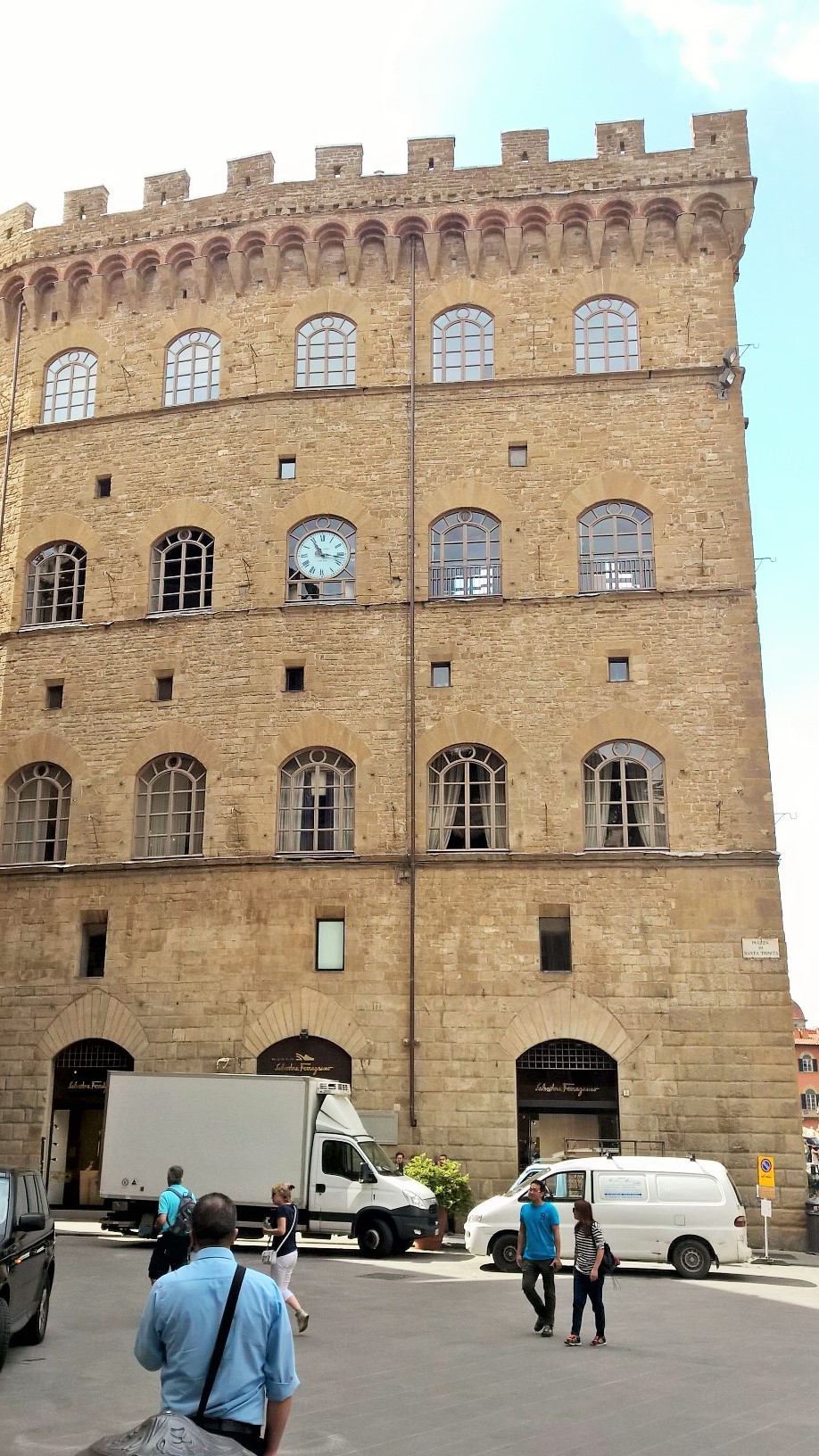 This is the number one Salvatore Feragamo store which now hosts a Ferragamo Museum in addition to the store. Later in the day we got to witness a catalogue shoot in this little square, complete with a handsome male model, photographer, stylist, makeup and a few others on the team.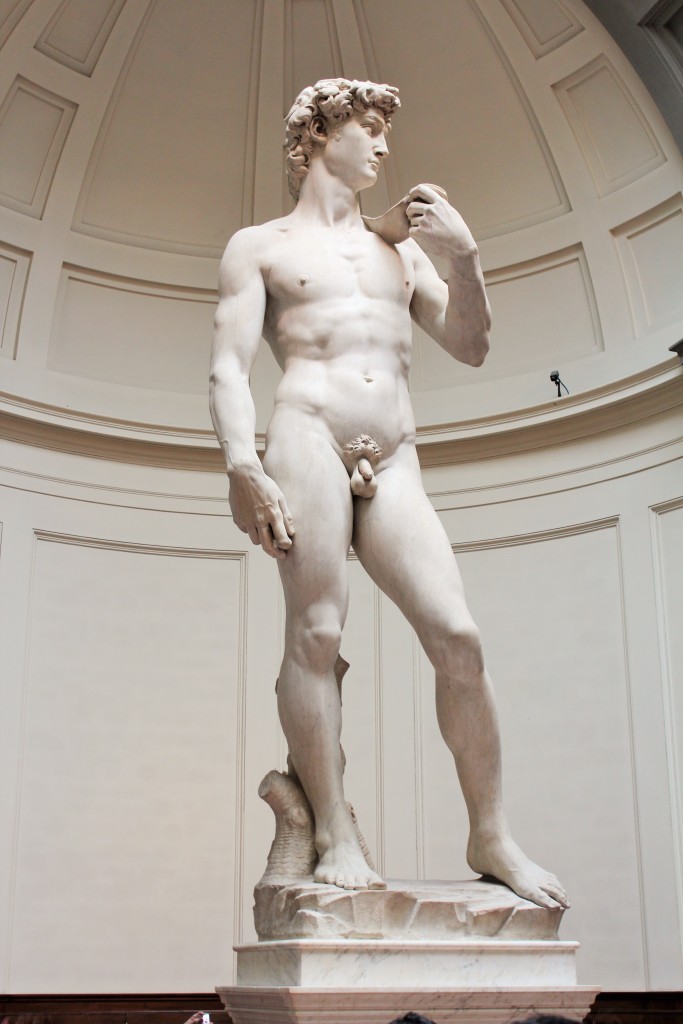 We ended our tour with a visit to the Accademia Gallery to see Michelangelo's statue of David. The museum has quite a wait, but our guide had purchased us tickets in advance. I have to say that David was an absolute beauty and definitely worth all of the hype. It's hard to believe this gorgeous statue came from one piece of marble. Also, a lot of people were standing behind the statue taking pictures of his a**!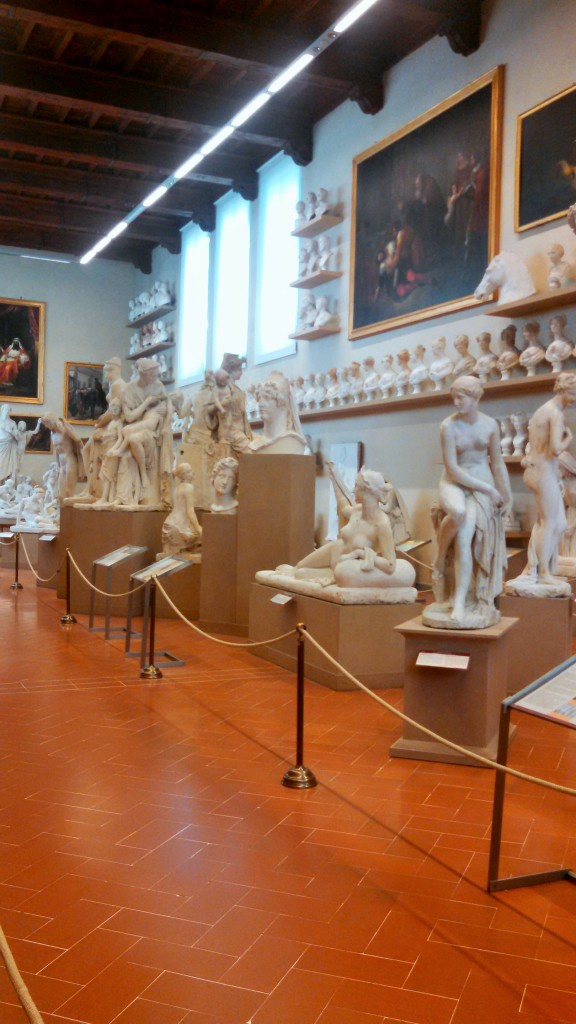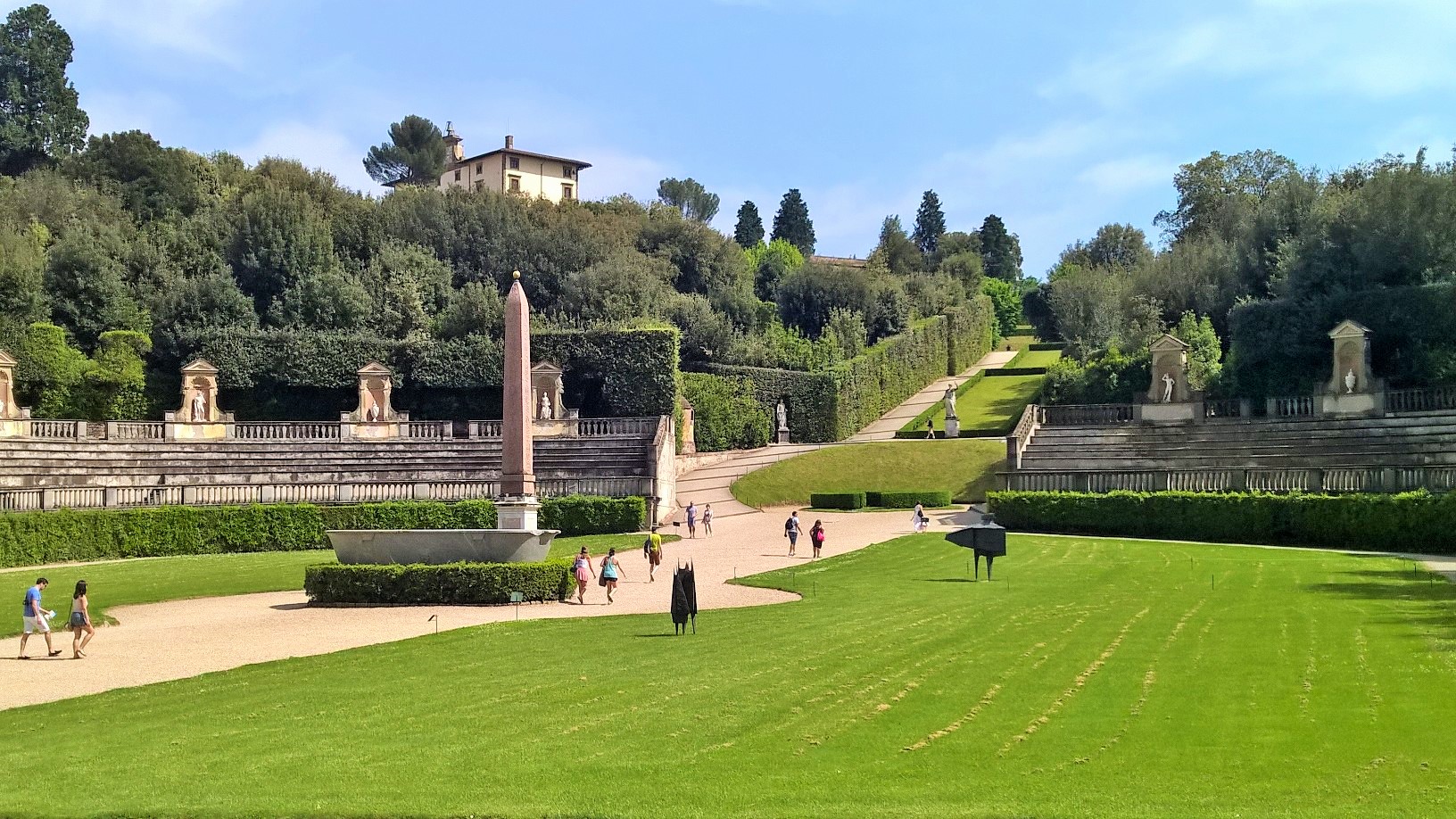 After visiting David, we got some gelato and made our way across town by foot to the Pitti Palace to visit a costume exhibit they were having.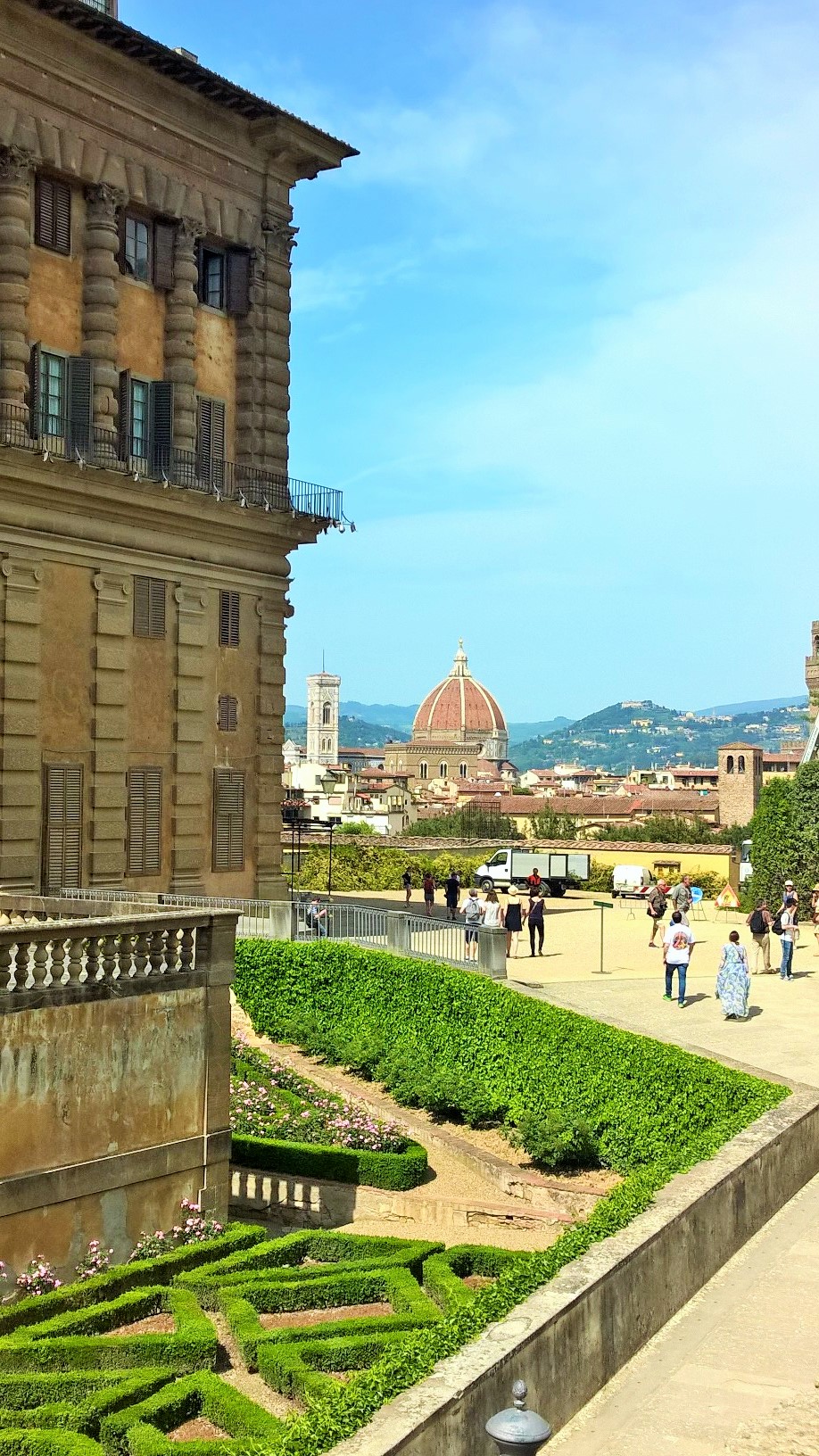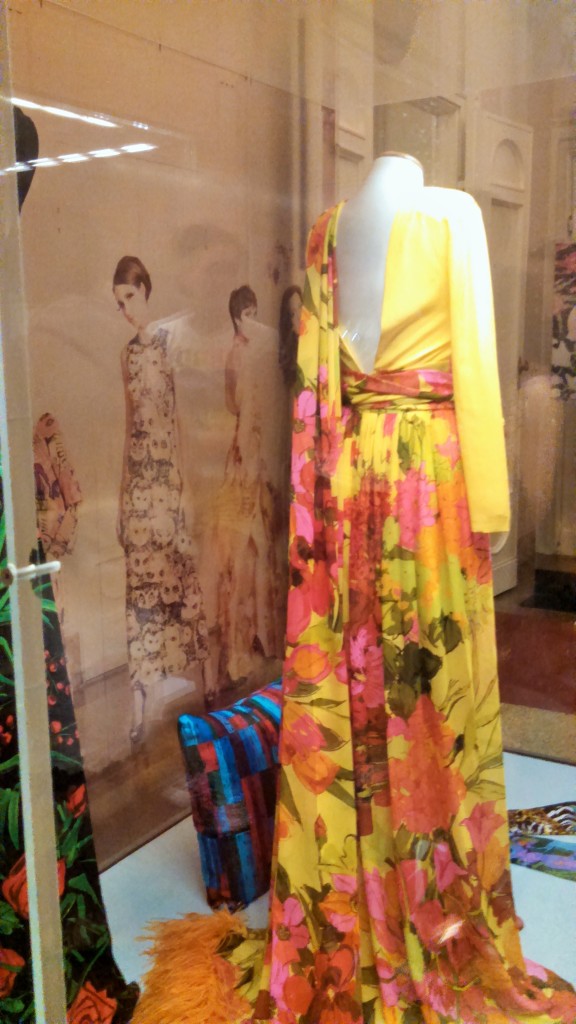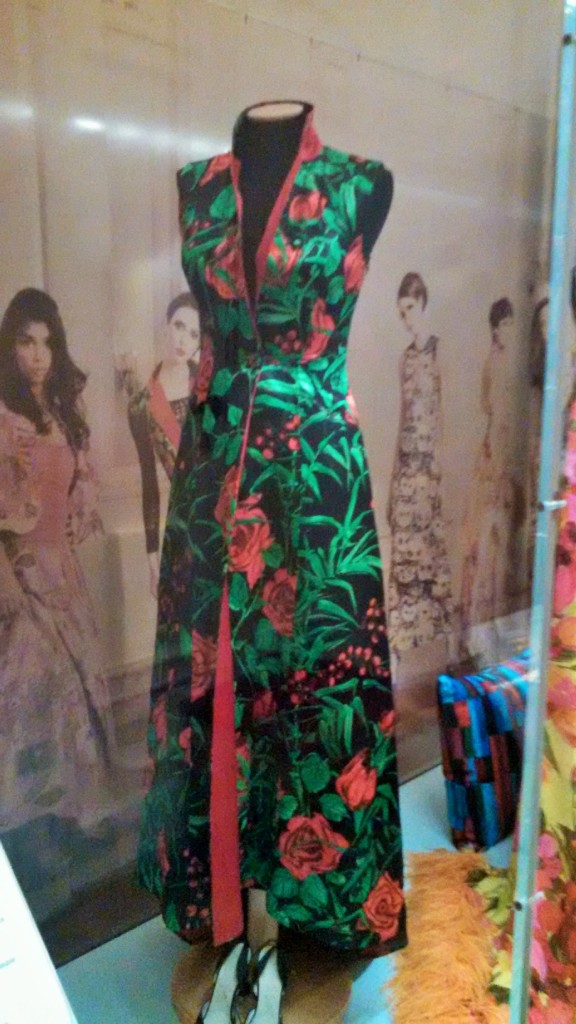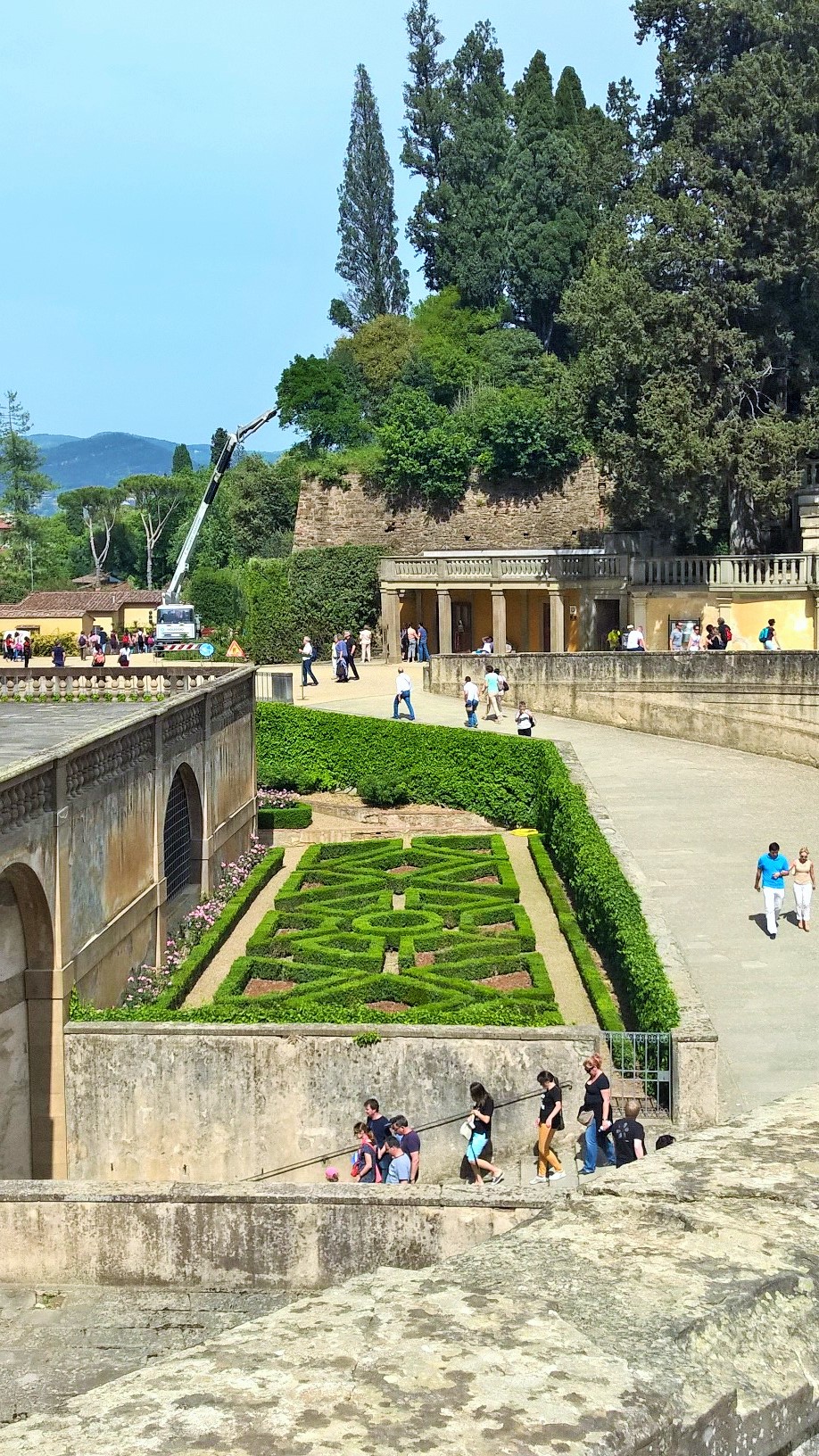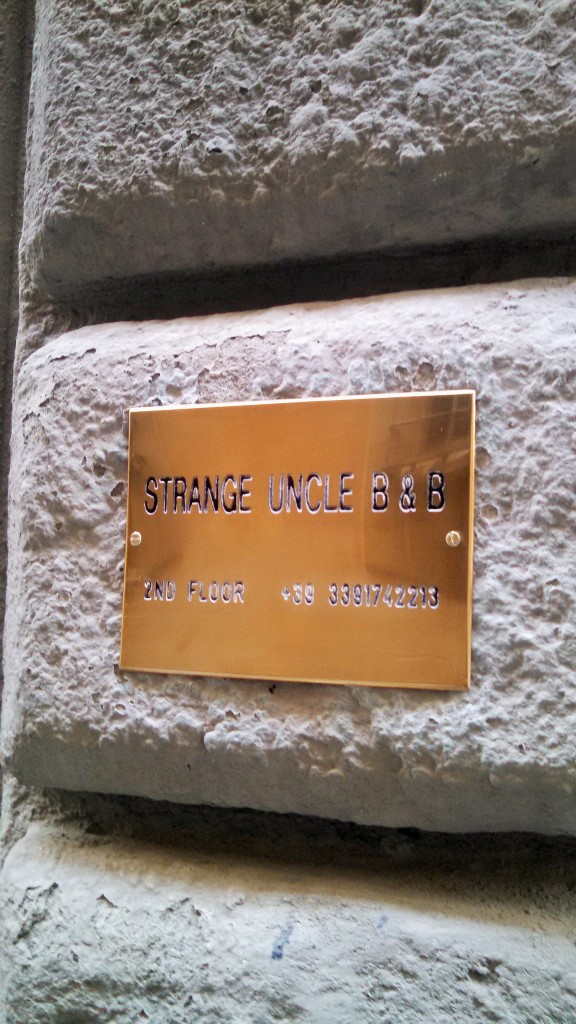 This sign for the Strange Uncle B & B cracked us up, so we had to look it up.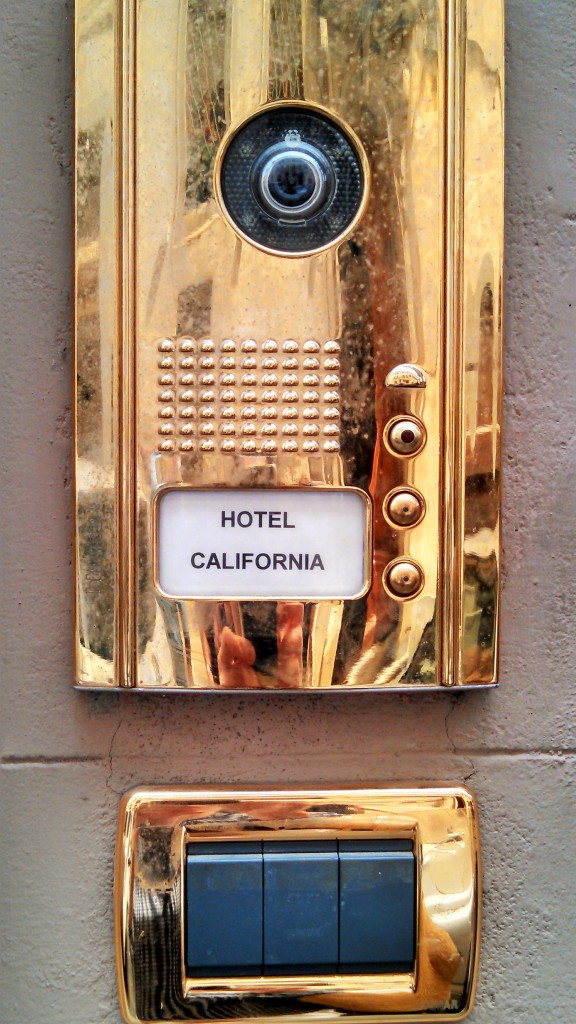 Sometimes home is only a doorbell away.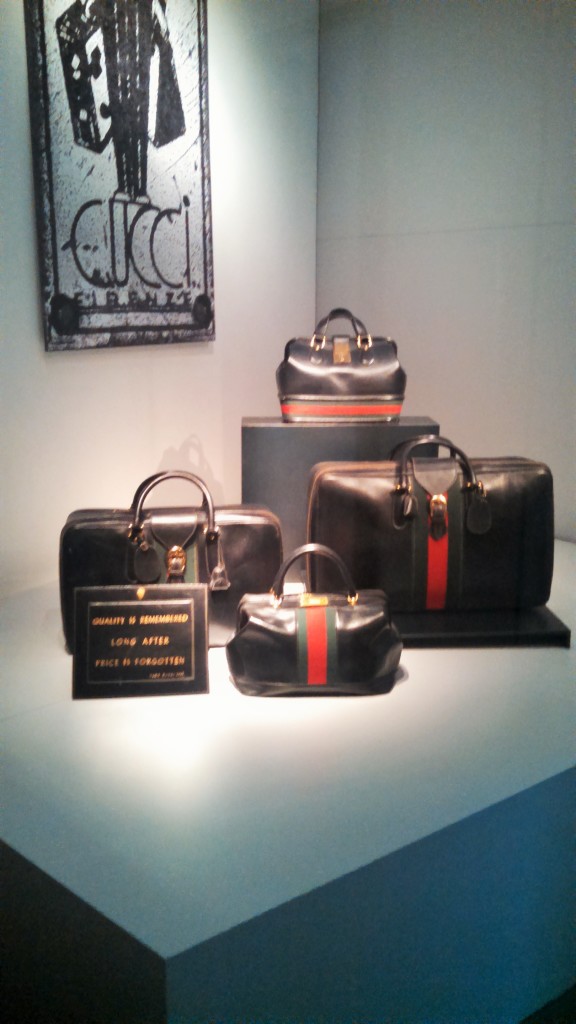 We visited the Gucci Museum the previous day and I managed to shoot this before I realized there was no photography allowed. I would definitely recommend visiting this museum if you are in town! Afterwards I was inspired to do some serious shopping at La Perla and Furla!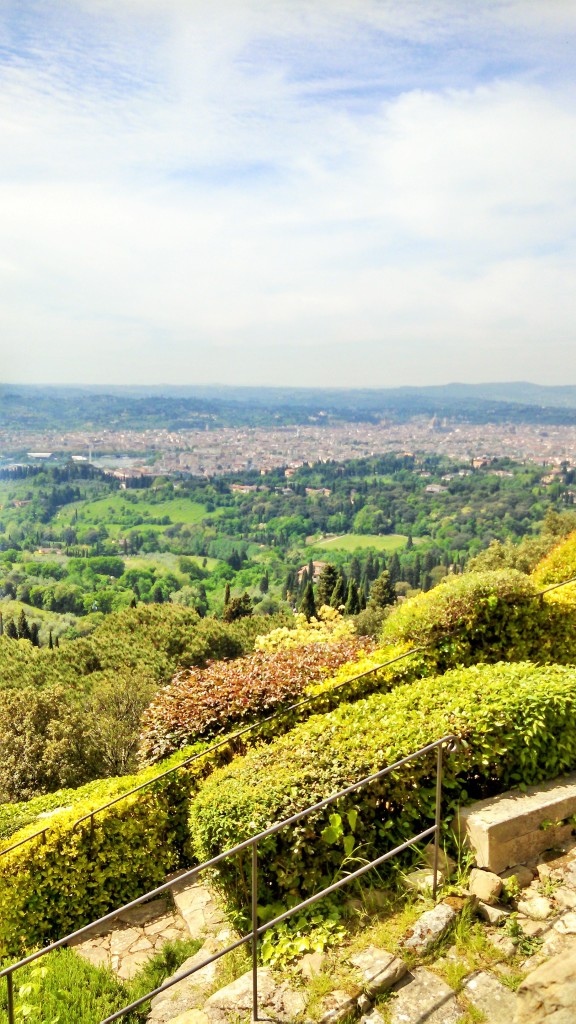 We took some outfit photos (coming soon) and I took a few more photos of the Villa on our last morning before we caught the afternoon train to Venice.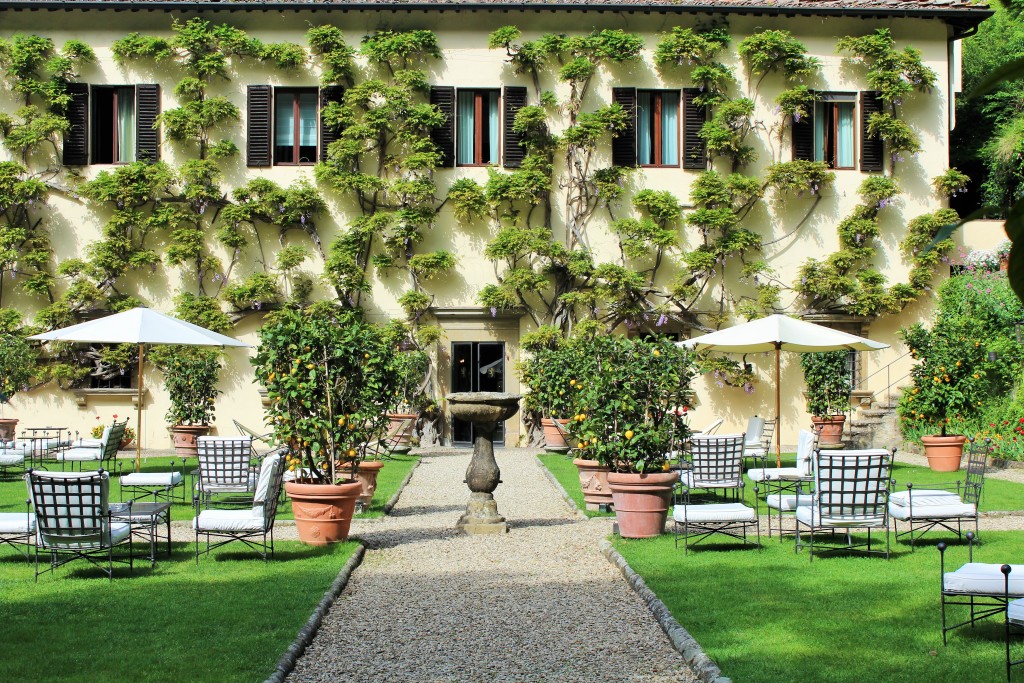 The Wisteria was in bloom on the side of this building.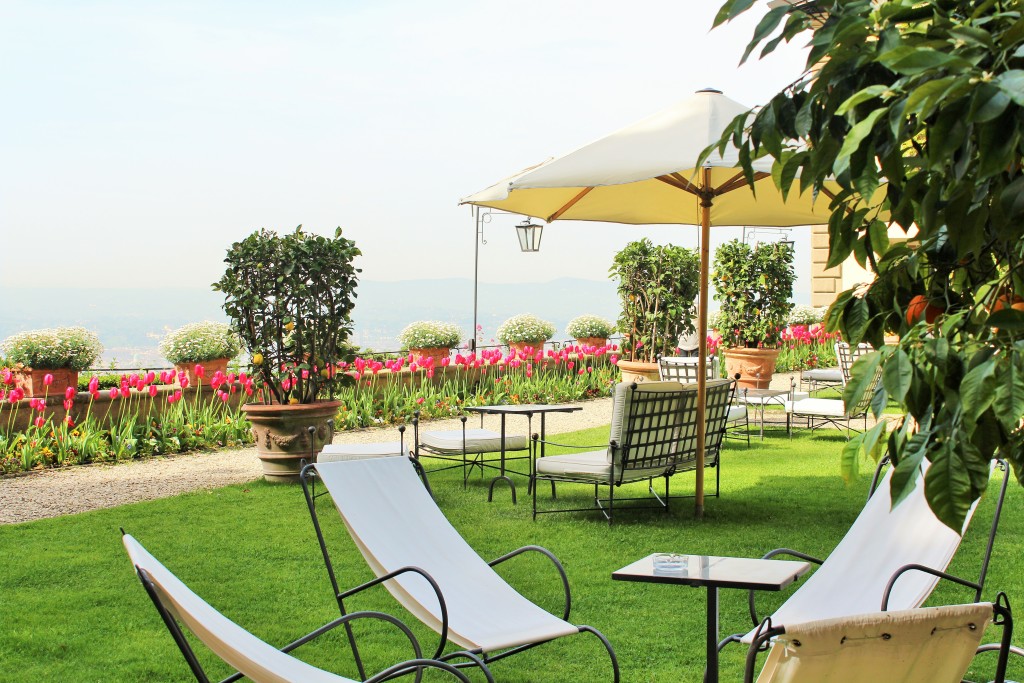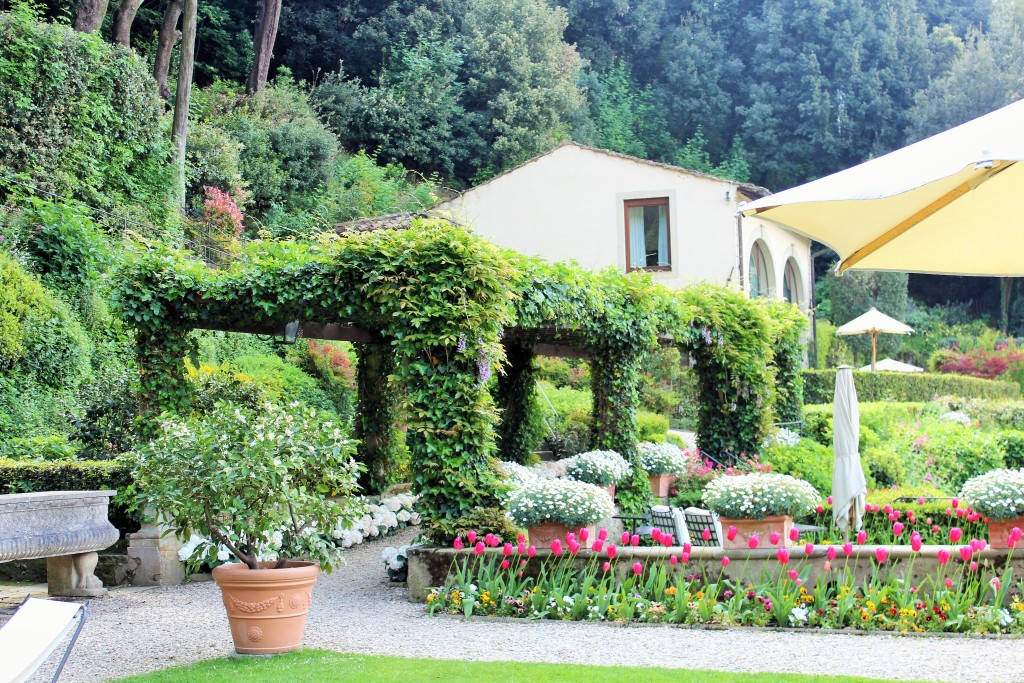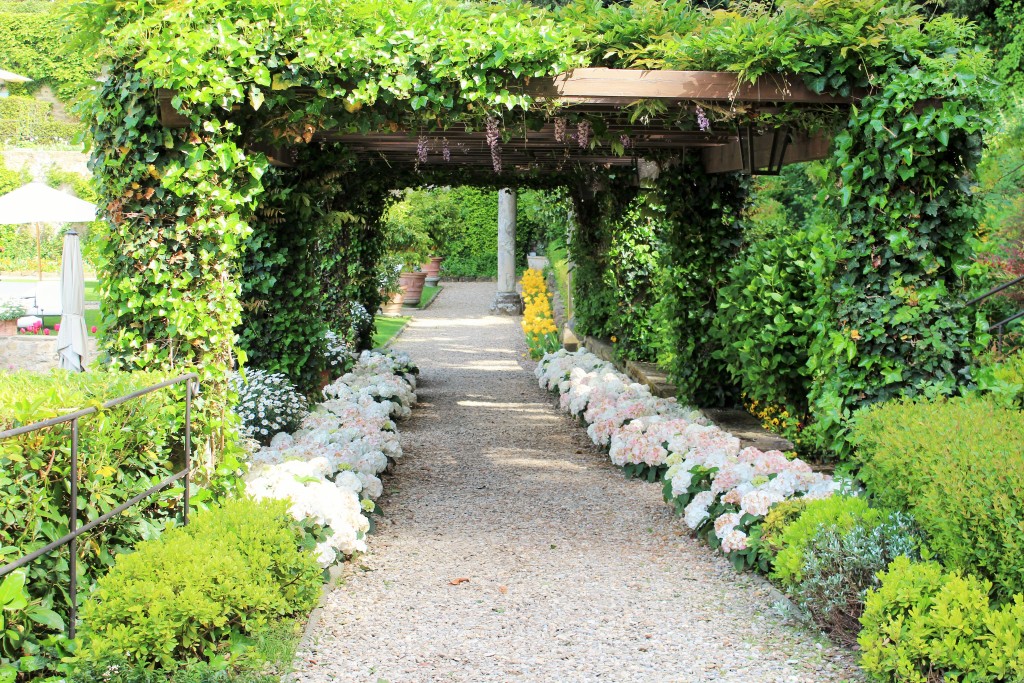 Missing this place!
Photos by Me and Mr. Pretty Little Shopper.
Thank you so much for reading!
xoxo,
Lisa