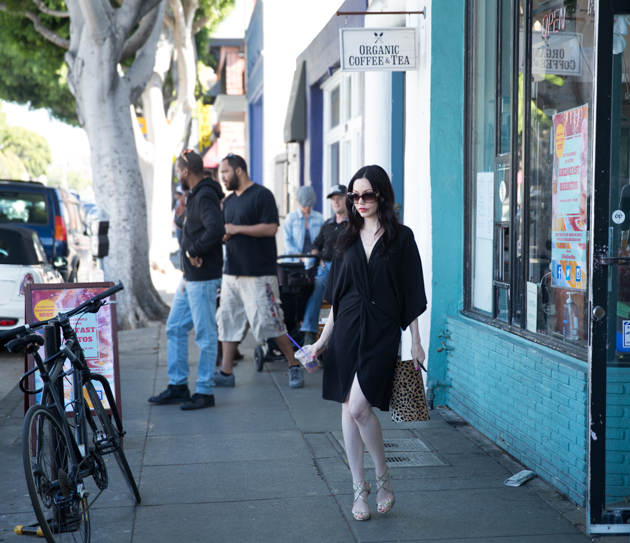 Happy Thursday! Are you ready for the weekend yet? Mo and I took these photos a couple of weekends ago, when I had a major craving for an Original Ice Blended Mocha. We headed from Venice to The Coffee Bean and Tea Leaf on Main Street. So glad they have Almond-Coconut Milk! Such a perfect fix for a sweet tooth and caffeine craving!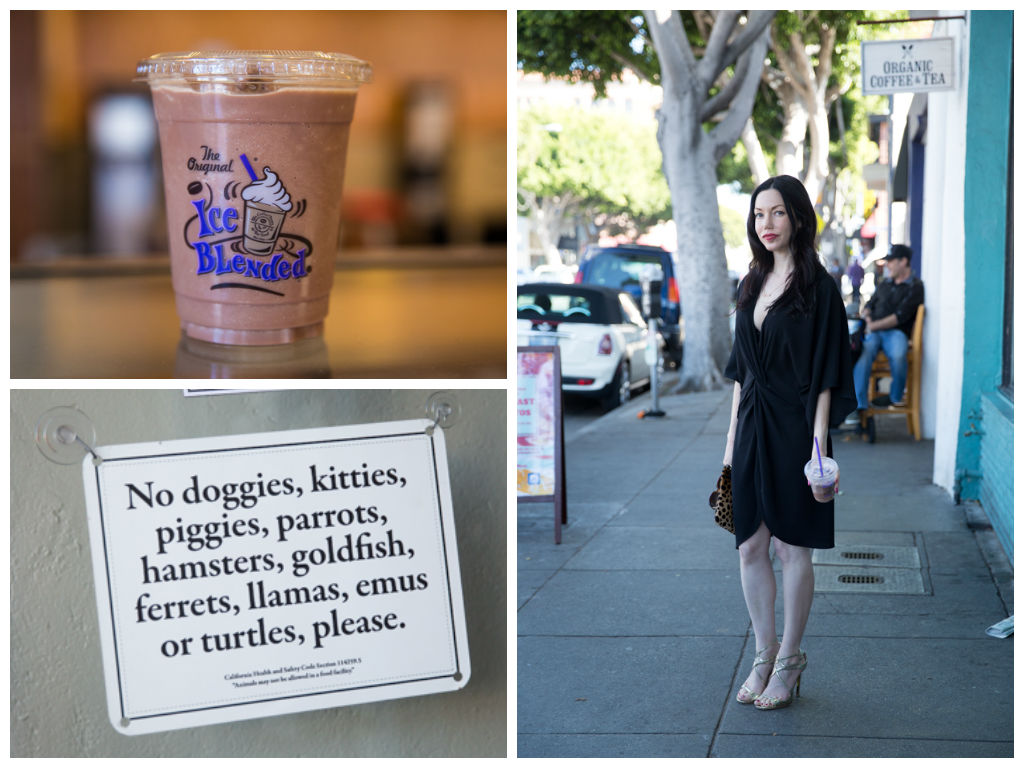 We wandered along Main Street in Santa Monica, to shoot some photos and peruse the shops. I was wearing this perfect new
Shop Tobi Black Wrap Dress
, which I styled for a casual date night look. These gold Jimmy Choo sandals are actually super comfy, but you can style this dress with espadrilles or slide in flats for a more casual afternoon look. You can check out additional Spring pieces at Tobi here:
Dresses
,
Crop Tops
,
Rompers
,
Skirts
,
Bodysuits
and
maxi-dresses
. Be sure to visit their site www.Tobi.com for 50% off your first order!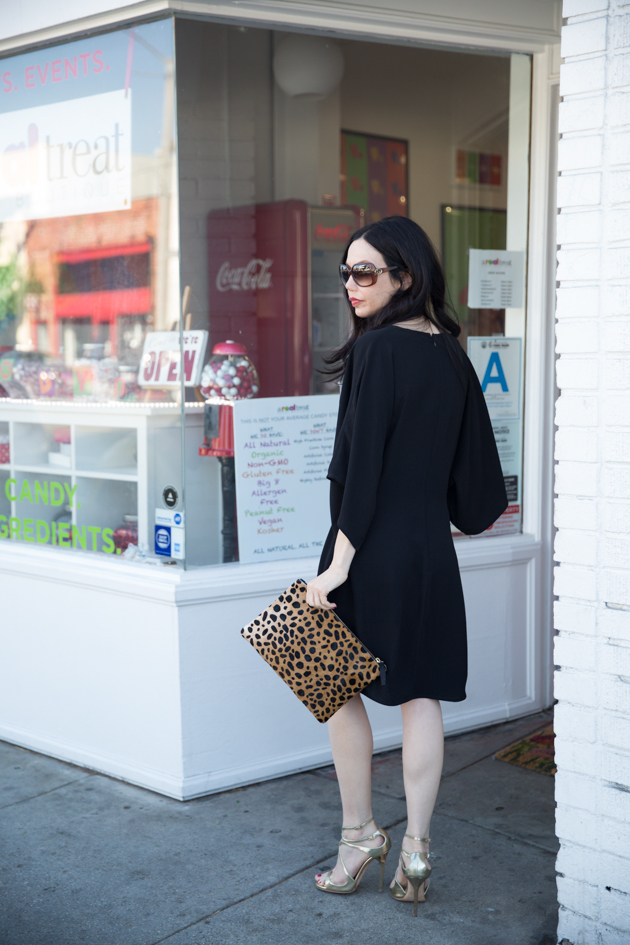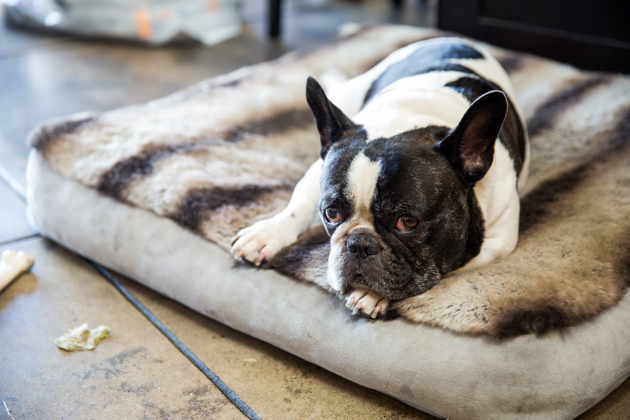 We strolled into
Plantation
, because I fell in love with a royal blue, Hollywood Regency style chair inside. We ended up falling in love with this cutie as well! Isn't he photogenic?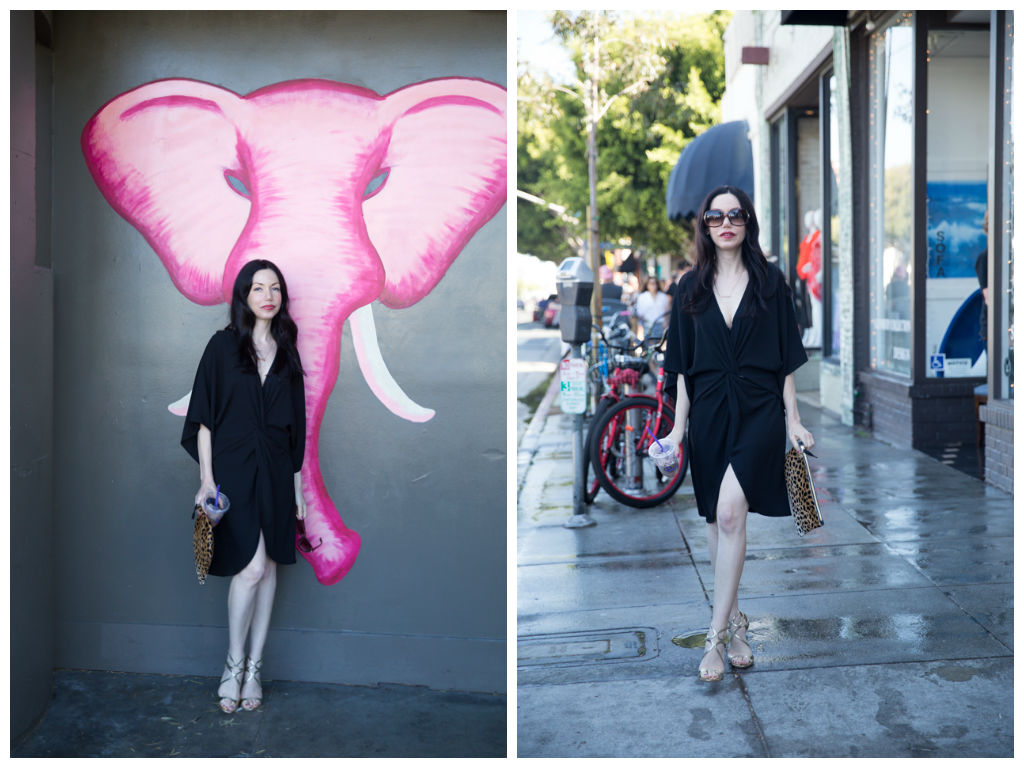 And what kind of blogger would I be if I didn't stop for a photo op in front of this pink elephant?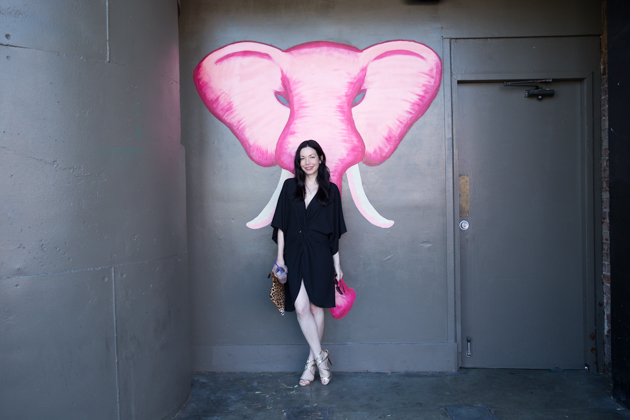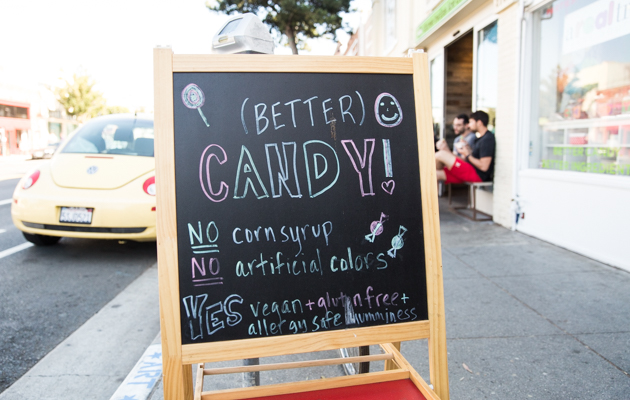 In spite of the fact that my sweet tooth had been satiated by my Ice-Blended Mocha, we couldn't resist this tantalizing sign for "healthy" candy. Mo needed a gift for a party later that evening, so we had a good excuse to stop in, right?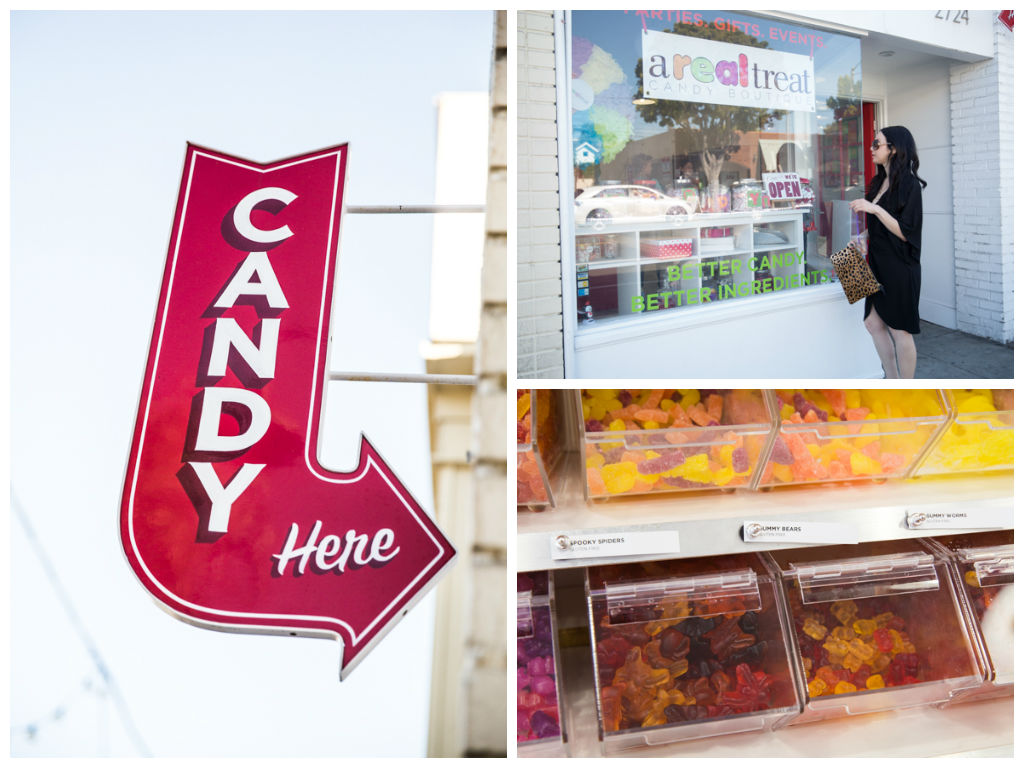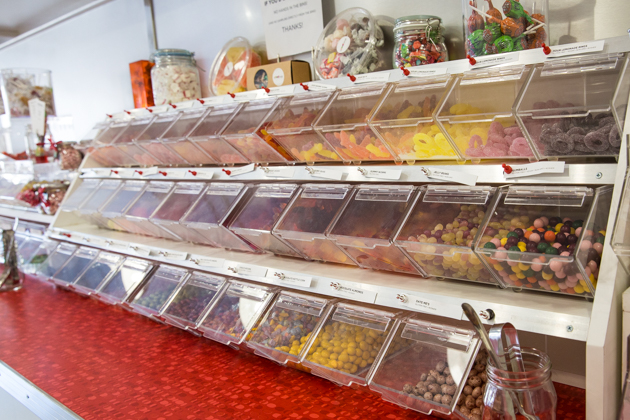 The delicious displays with no high fructose corn syrup and gluten-free treats called our names. Not to mention the super sweet sales girl who asked us what our favorite treats were. I ended up with a small bag of
Squishy Fish
(kind of like Swedish Fish) and
Strawberry Licorice
. Both tasted like the real thing, without leaving a sugary after-taste. Nom nom!
Mo found a present for his friend and a few treats for himself as well. 🙂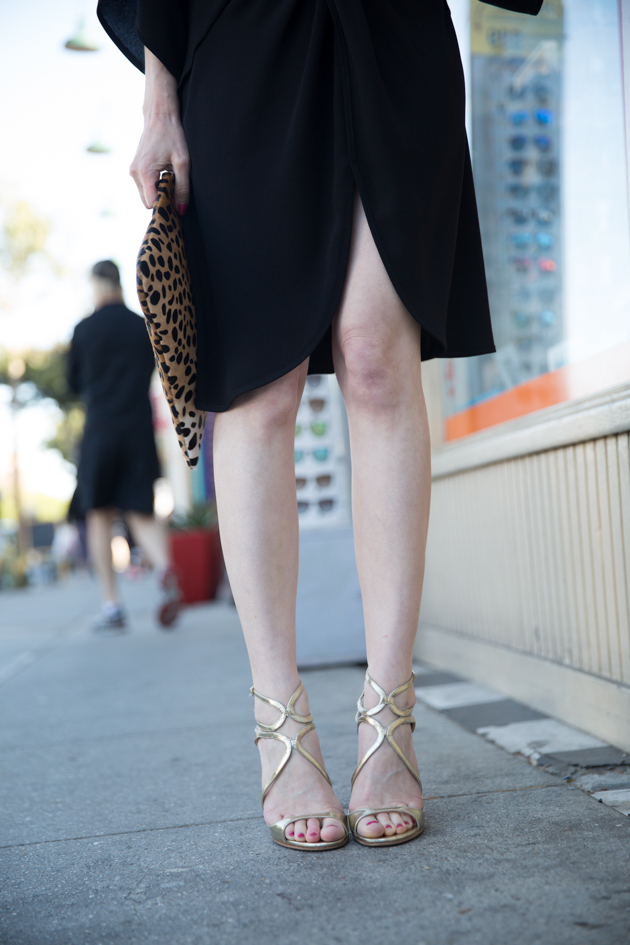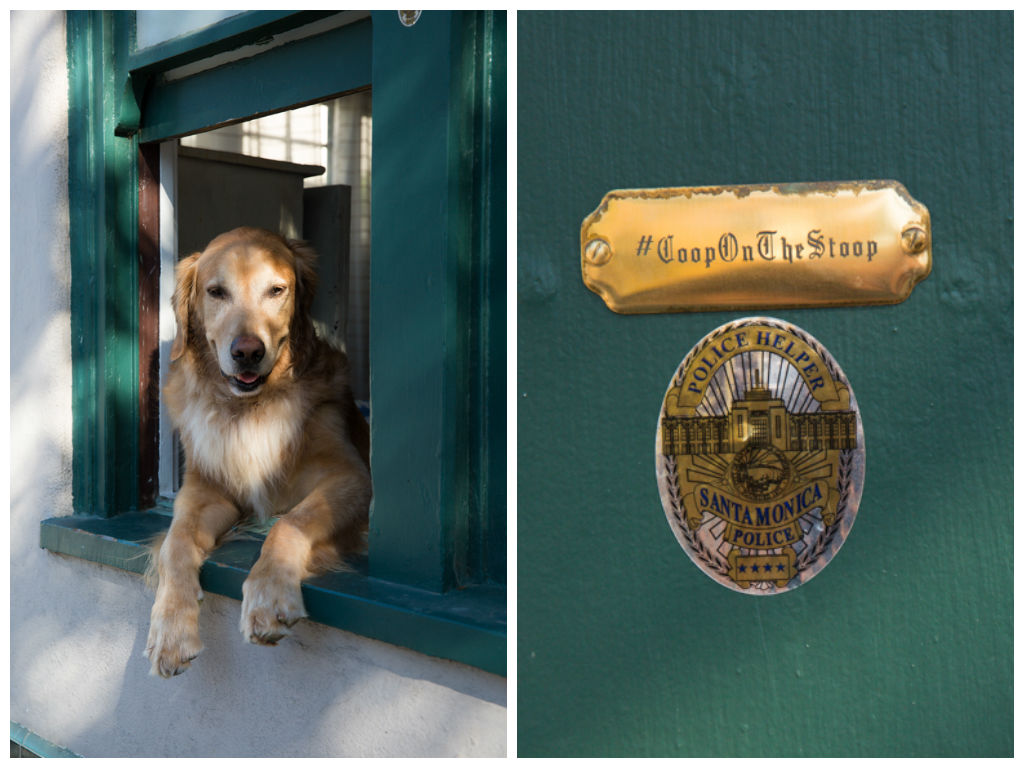 We were on our way back to the car, when we ran into this fella. He looks strangely more like a human than a canine and even has his own hashtag. As a Police Helper, he deserves nothing less! #CoopOnTheStoop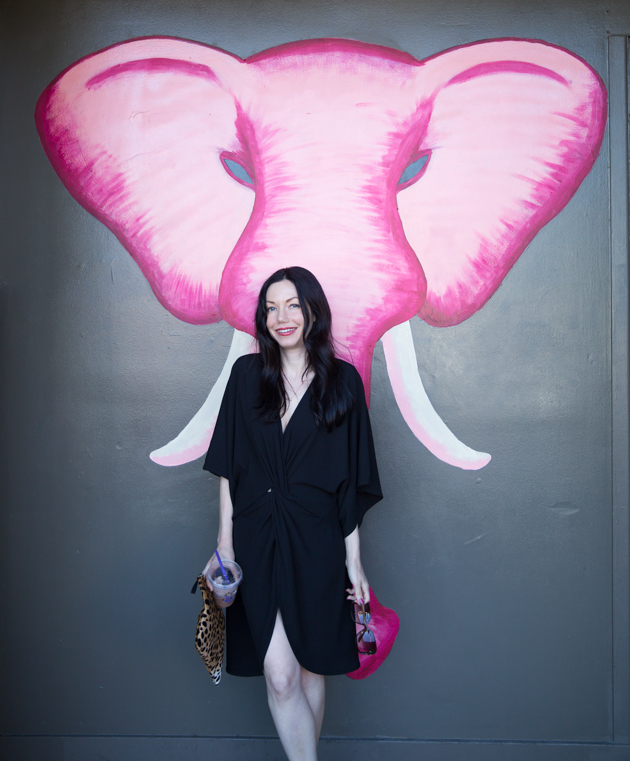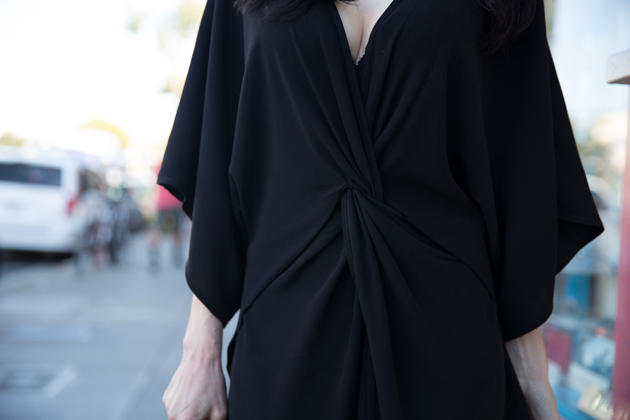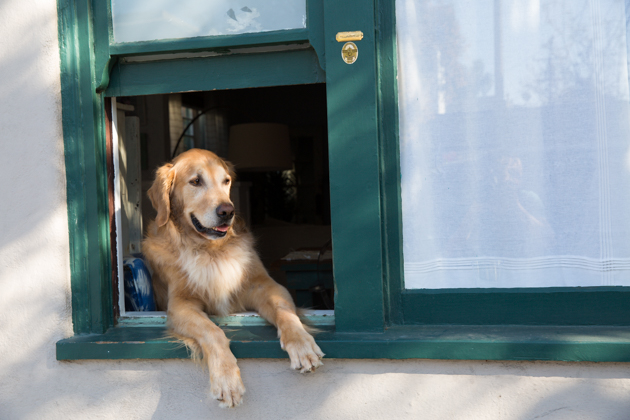 Such a fun afternoon and I can't wait to visit
A Real Treat
again!
Thank you so much for stopping by!
xoxo,
Lisa