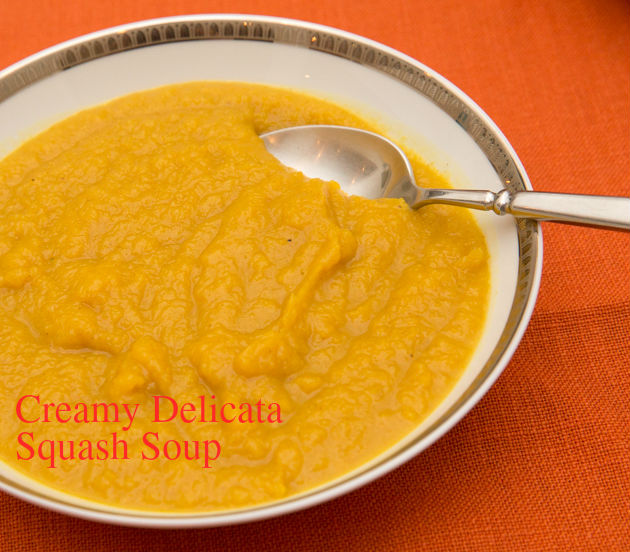 Happy Weekend! If you happened to catch
yesterday's post
, you might already be waiting for this Creamy Delicata Squash Soup recipe. This soup is nutrient dense and easy to make. It's a perfect compliment to Thanksgiving dinner and simple enough to whip up anytime you are in the mood for some nourishing and healthy, holiday comfort food. Delicata squash is also know as sweet potato squash, as it has a delicious, sweet and creamy flavor. I added a couple of teaspoons of curry powder to the soup to give this sweet squash a little spice.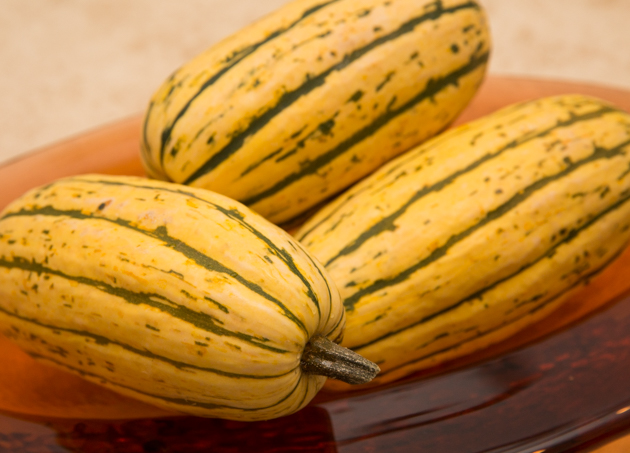 You will need:
3 Delicata squash
4 to 8 cups chicken broth (I used homemade broth that I store in Pyrex containers in the freezer)
2 Tablespoons Ghee or butter
1 small yellow onion
2 tsp. curry powder
1 cup coconut milk
3/4 tsp. sea salt
1/4 tsp. freshly ground pepper
additional sea salt and pepper to taste
**Use organic ingredients where possible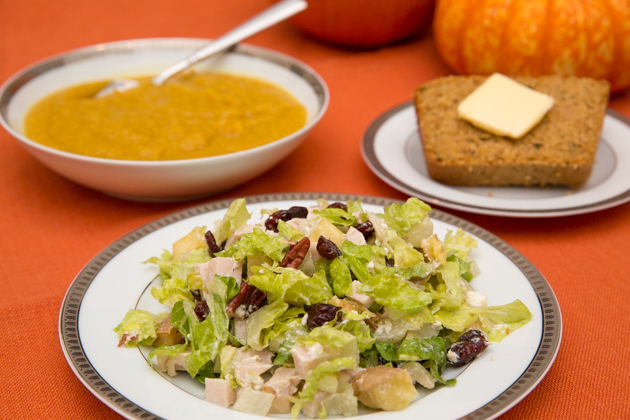 Preheat the oven to 375 degrees. Rinse off the delicata squash and place them on a baking sheet. No need to puncture them or cut off the ends… just cook the delicata squash whole for about 45 minutes to an hour until they are super soft and slightly brown on the outside.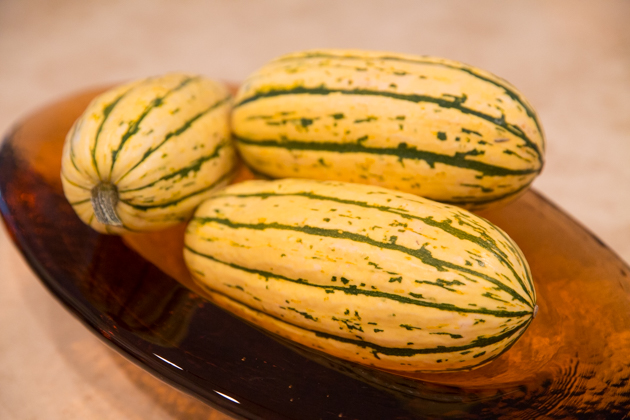 Chop up the onion and saute in a large soup pot with the ghee or butter until onion is caramelized. Add the spices and 4 cups of the broth and bring to a boil and then immediately reduce to a simmer. Cut the squash in halves and remove the seeds. Scoop the squash out of the skin and add the delicata squash to the pot and let the soup simmer for another 5 to 10 minutes. Remove from heat and use an immersion blender (or a traditional blender) to puree the soup. Stir in the coconut milk and add additional broth depending on desired thickness. Add the sea salt and pepper to taste.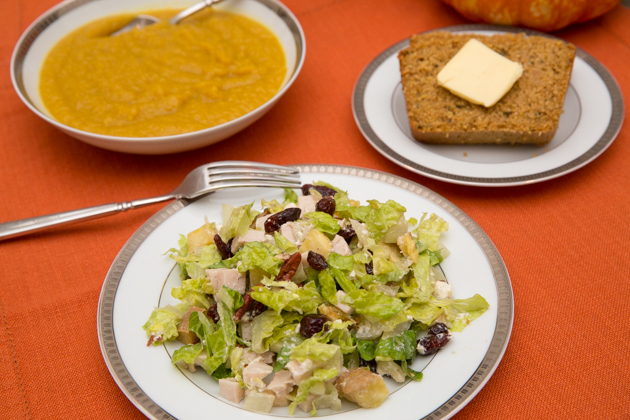 I served the soup with this Thanksgiving Chopped Salad and a delicious Sprouted Corn Bread. You can find the recipes in
my previous post here
.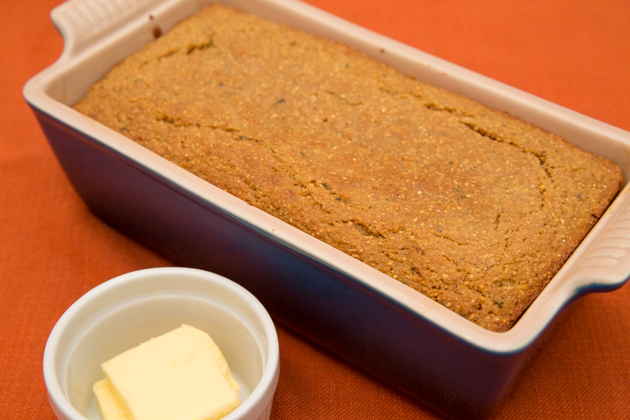 Hope you enjoy this creamy delicata squash soup recipe. Please let me know what you think and let me know what your favorite holiday soup recipes are.
Thank you so much for reading!
xoxo,
Lisa