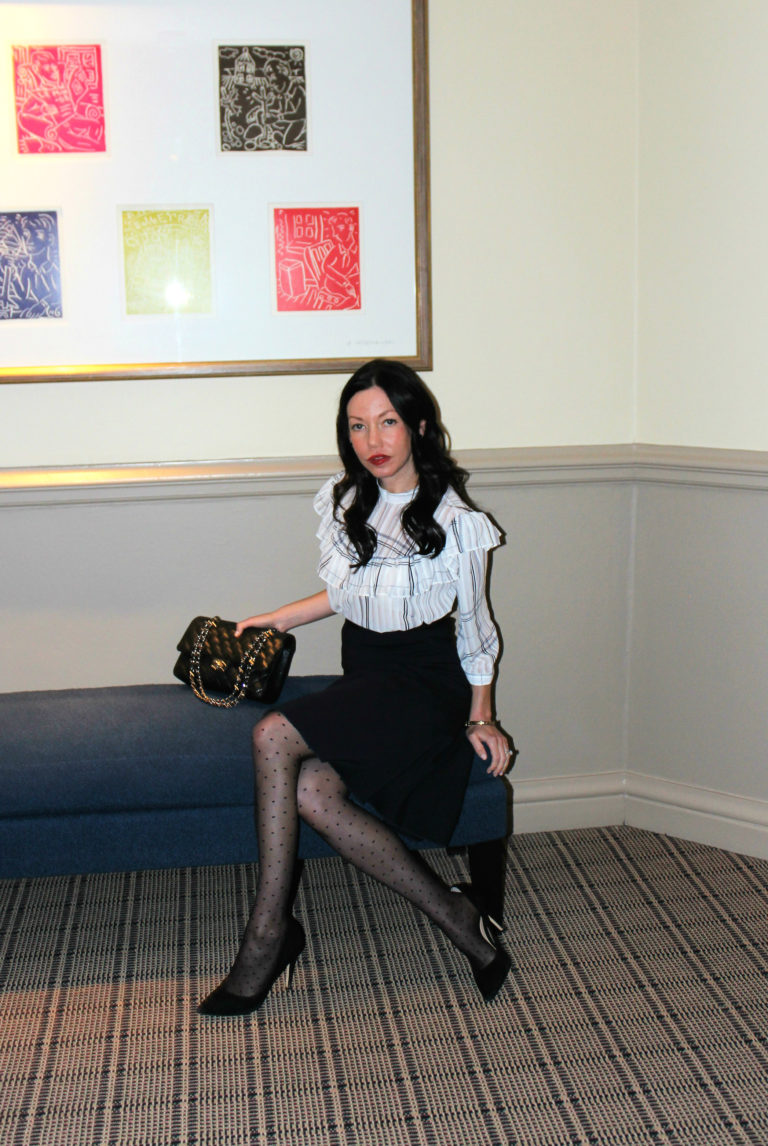 Happy Wednesday! Are you ready for the holidays? I for one, will admit that I really need another week before Xmas! Our home remodel took much more time, money and energy than expected and I am still trying to catch up! So now I am finally sharing with you one of my last posts from Scotland.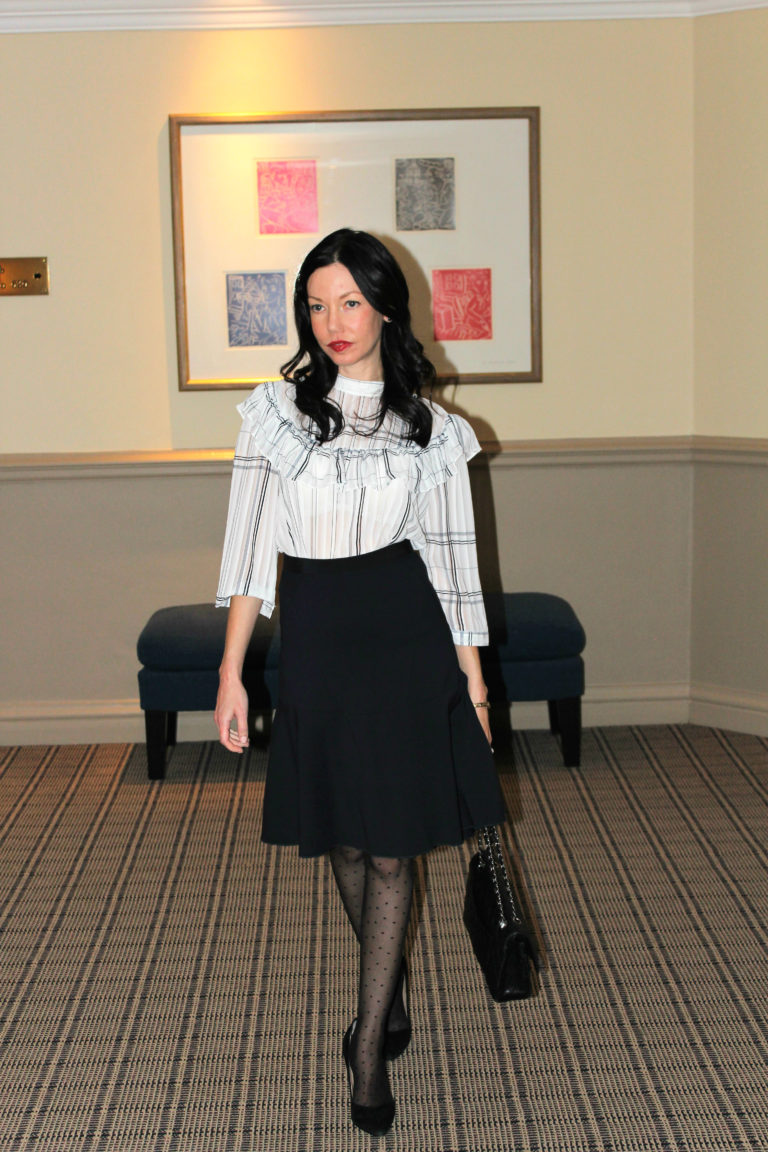 These photos were taken at The Balmoral Hotel in Edinburgh, which is an absolutely lovely place to stay if you happen to be in town! I wore this ruffled plaid blouse and classic skirt, pumps and bag, to meet our Scottish friends for a delicious dinner!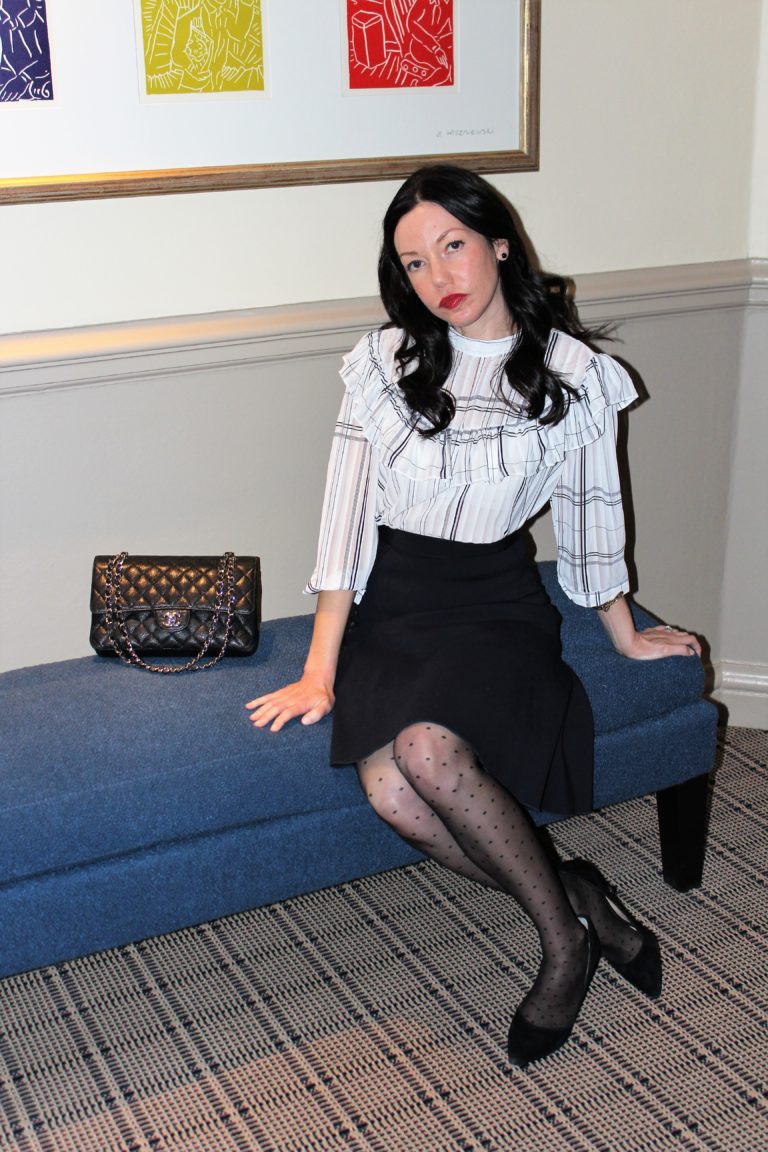 Mr. Pretty Little Shopper reluctantly took these photos, just before we rushed down to the hotel lobby to meet our friends. So here I am, pouty in plaid, as I wasn't sure these photos would come out very well. I must say though, that I really love this outfit and am very tempted to recreate it over the holidays. The ruffled plaid blouse and polka dot stockings give this relatively conservative look just enough flare to make it fun and flirty.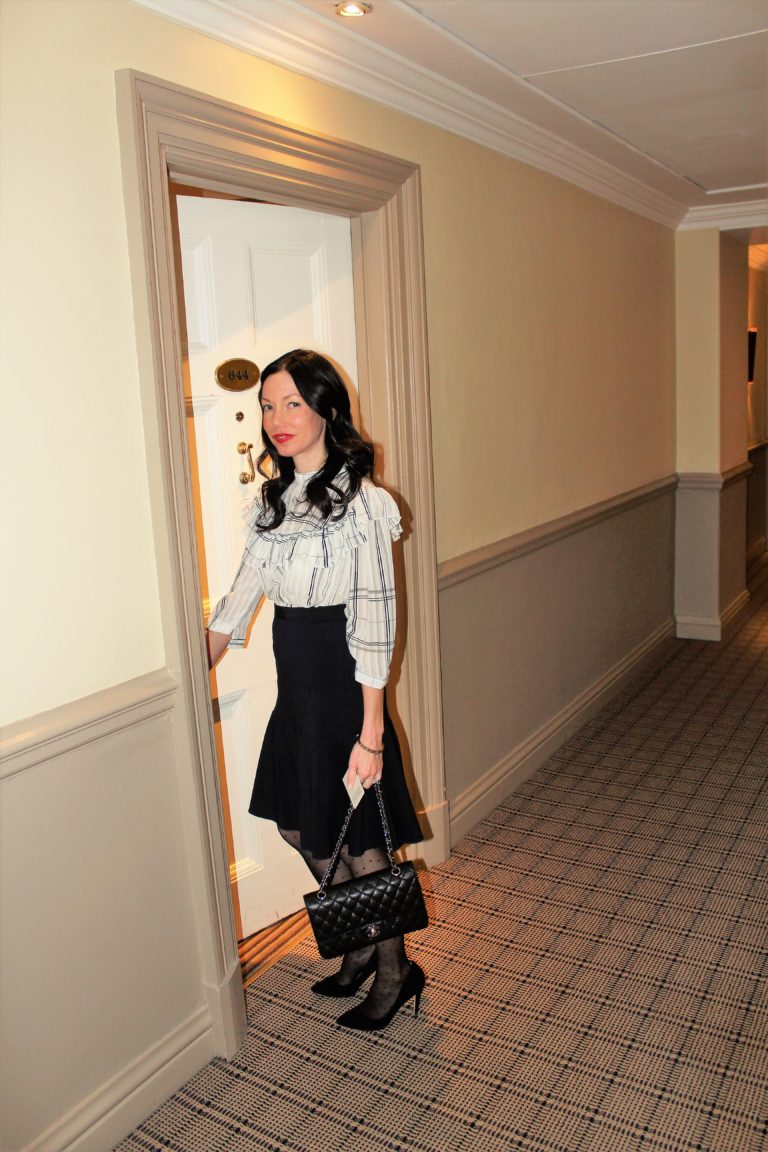 Shop my look: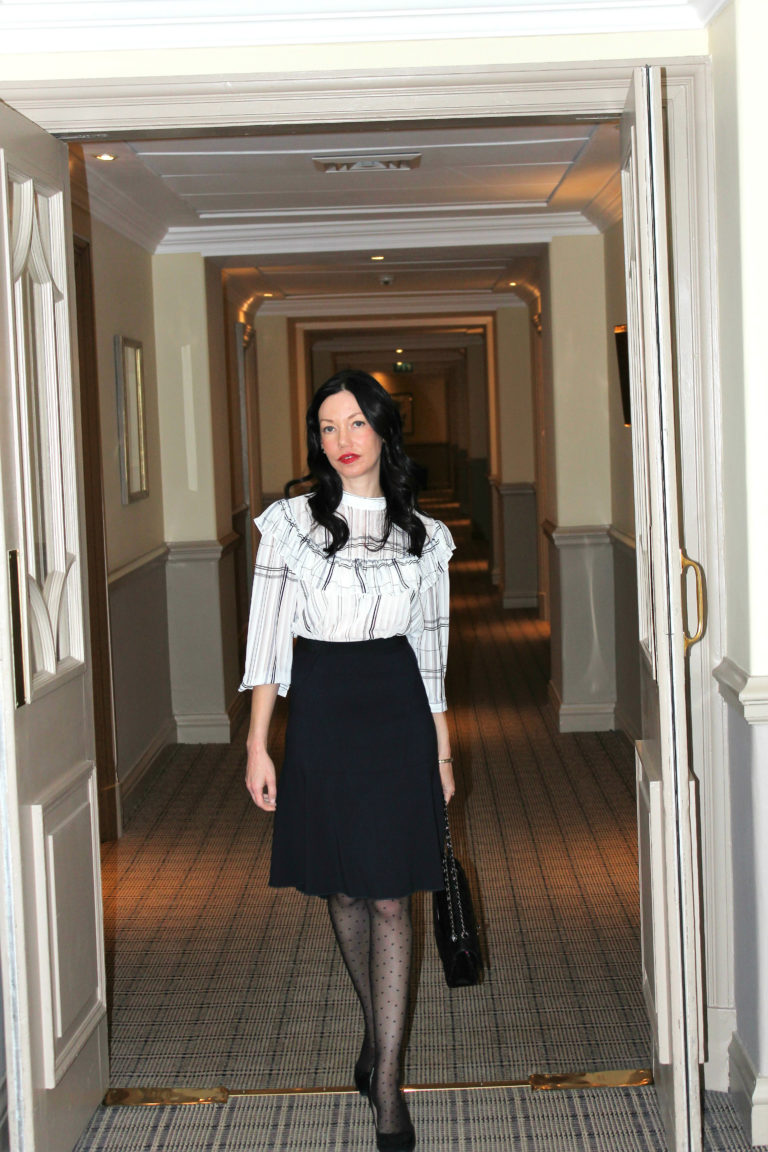 Storets blouse (similar here and here) / Tommy Hilfiger Collection skirt (similar here) / Stockings (similar here) / Chanel Bag / Neiman Marcus Pumps (similar here)
Photos by Mr. Pretty Little Shopper.
Thank you so much for reading!
xoxo,
Lisa
Let's Connect!