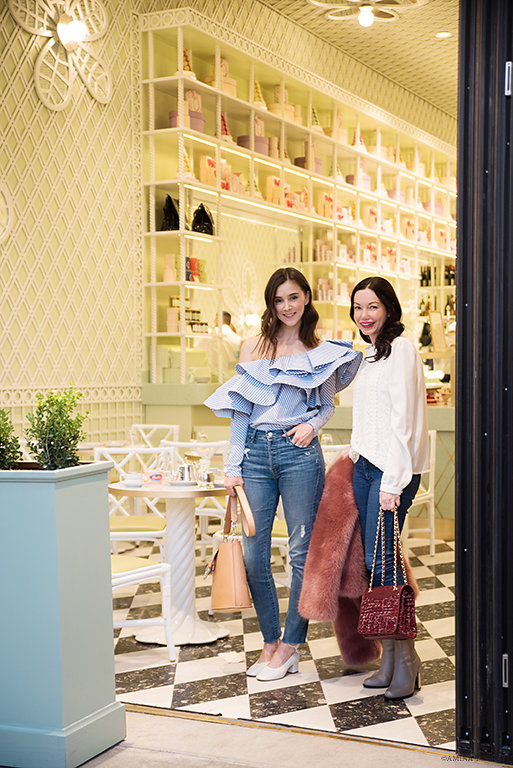 One of the best and most unexpected benefits I gained from starting a blog was the friendships I've made along the way. If you've been following my blog for awhile, you've probably seen my friends Kali and Amina here before.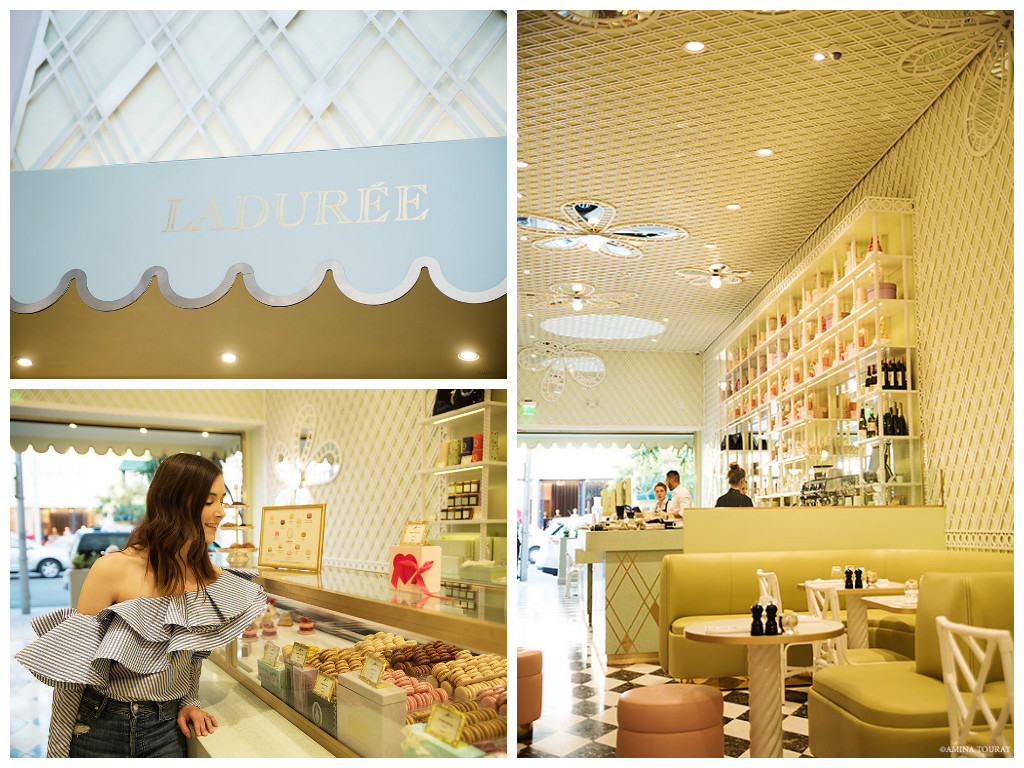 Kali and I met after I discovered her Instagram page and decided to send her an email. Almost two years and
many adventures
later, I am so glad I sent that message. Kali is beautiful on the inside and out and has a fabulous blog called
In Spades
which you really must check out! As we speak, she is currently in New York for Fashion Week and her Insta Stories
@inspadesblog
, will keep you updated on all of the latest trends hitting the runways with a little humor added for good measure… definitely one of the many things we have bonded over!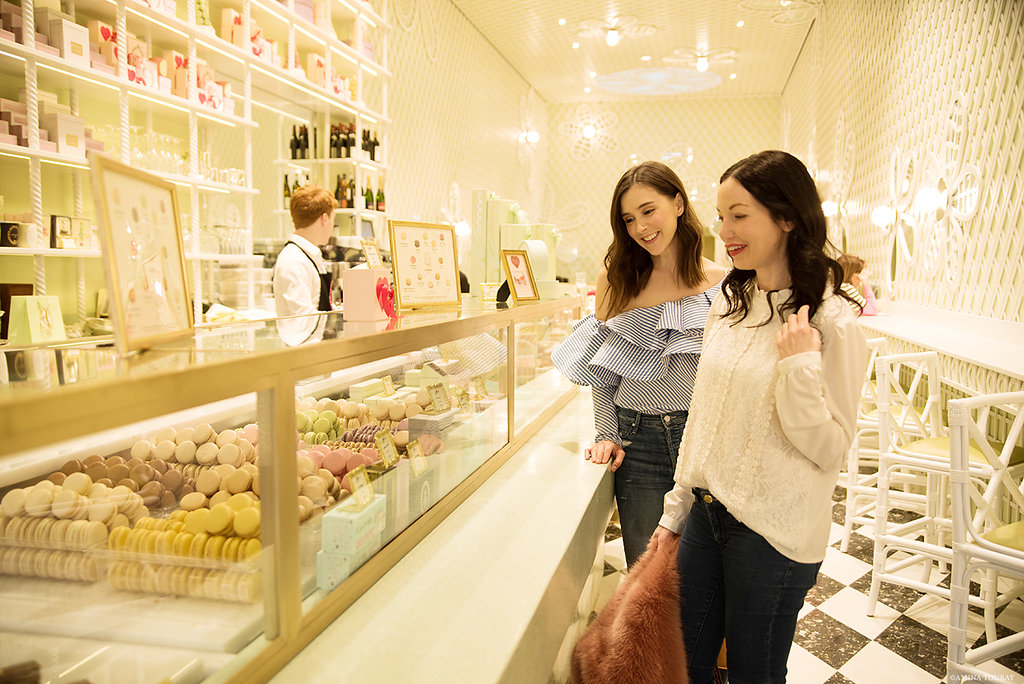 I met Amina about three years ago now, when I answered an add she placed on LA Casting looking for models for an editorial fashion shoot. I explained that I was not actually a model, but rather an actress and (then newbie) fashion blogger, and that I loved the work on her site and wanted to collaborate. Countless shoots, sleepovers, editorials and crazy outings in the name of blogging and we are still going strong! Amina is originally from Sweden and it's been amazing to not only watch her grow as an artist these past few years, but also to witness her mastering the English language and American culture (and learning about her culture as well). So many crazy memories with this girl…
stalking Michael Jackson's house
,
getting bitten by a goose
in the middle of a photo shoot, attending the Lana Del Rey concert and the recent Tommy Hilfiger show… I hope we will continue creating memories for a lifetime to come. Amina is usually behind the scenes on my posts, but you can get a peek of this former teen model in a few of my posts, including this one
here
.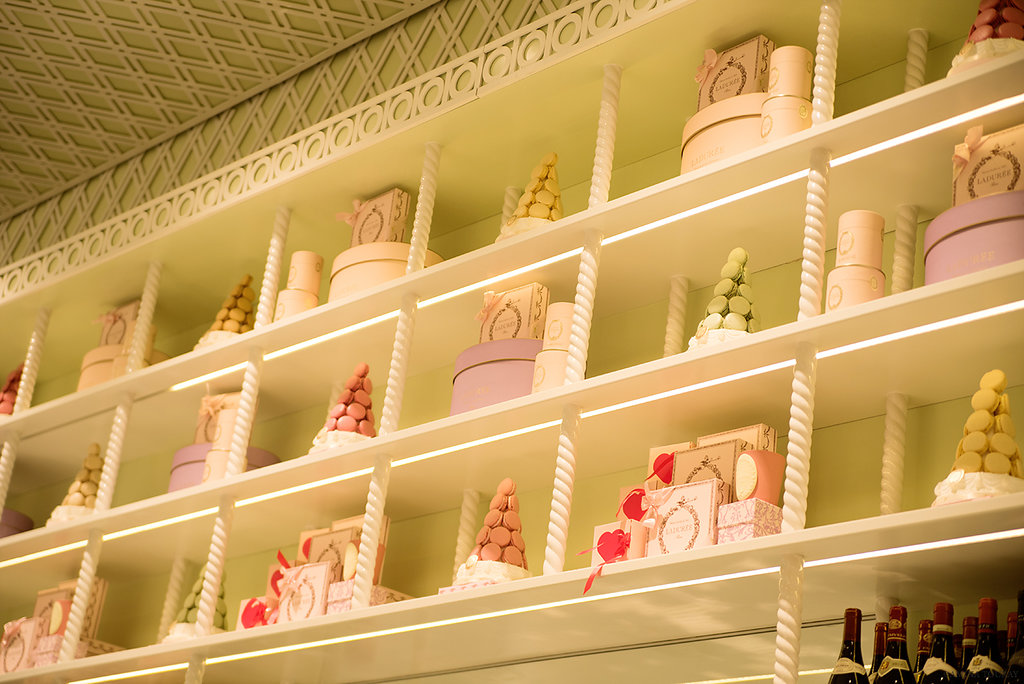 When I learned that Laduree was opening in Los Angeles, I think Kali must have been the first person I told. My Instagram feed has been laced with photos of this famous Parisian eateries macaroons and pastries for quite some time and as a lover of all things that involve tea and cute cafes, I could not wait to experience the café for myself. So naturally, Kali, Amina and I planned a Galentine's Day date at Laduree just a few days after their Beverly Hills opening.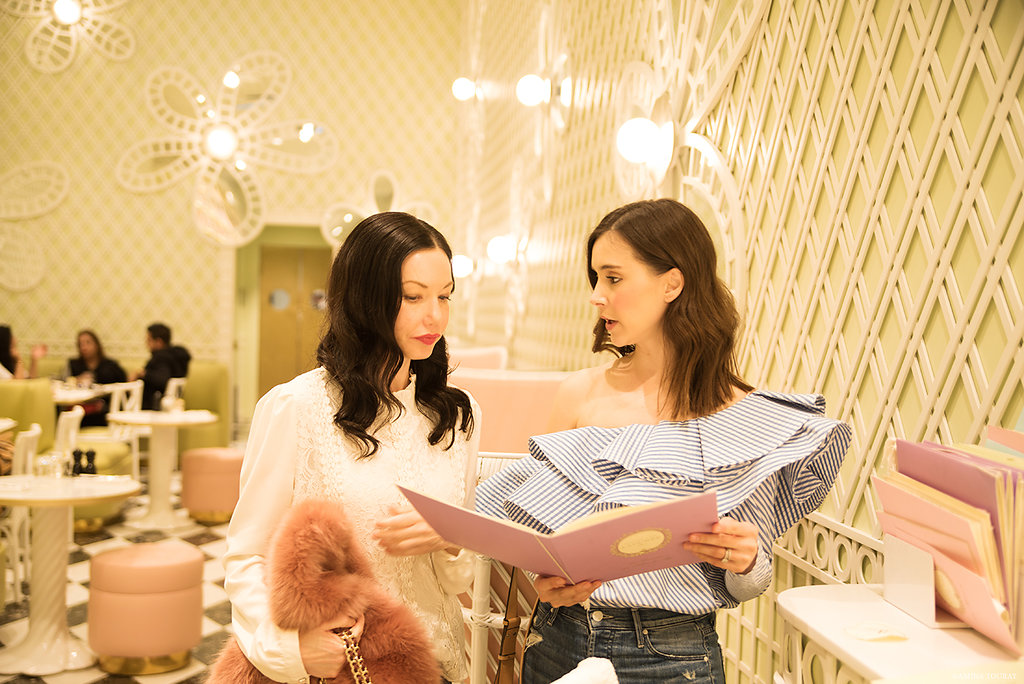 The pastel décor adds to Laduree's infinite charm. Even the menus blend right in with the color palette, as Kali and I pondered over ours trying to decide what to order.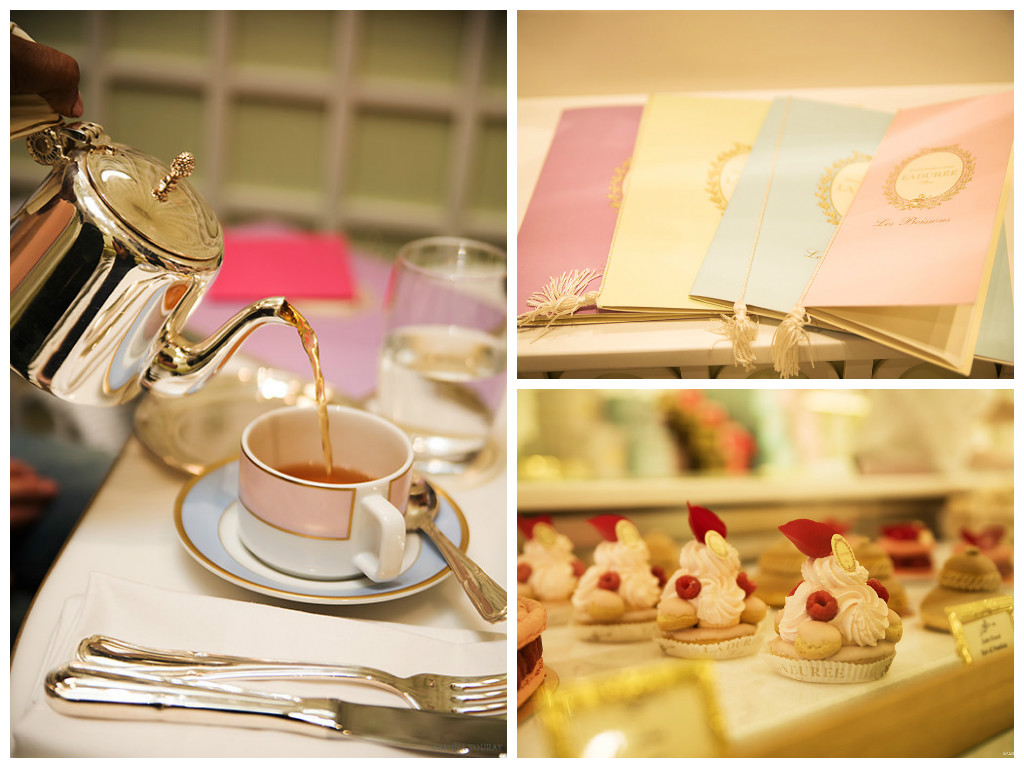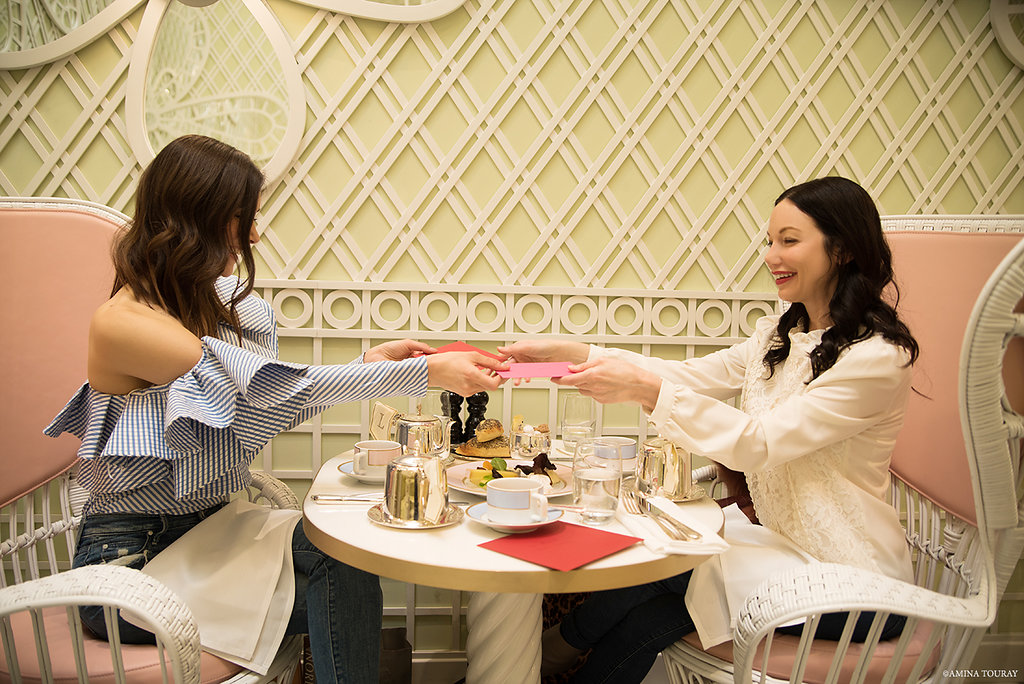 We exchanged Valentine's over tea, a cheese plate and a good catch up session.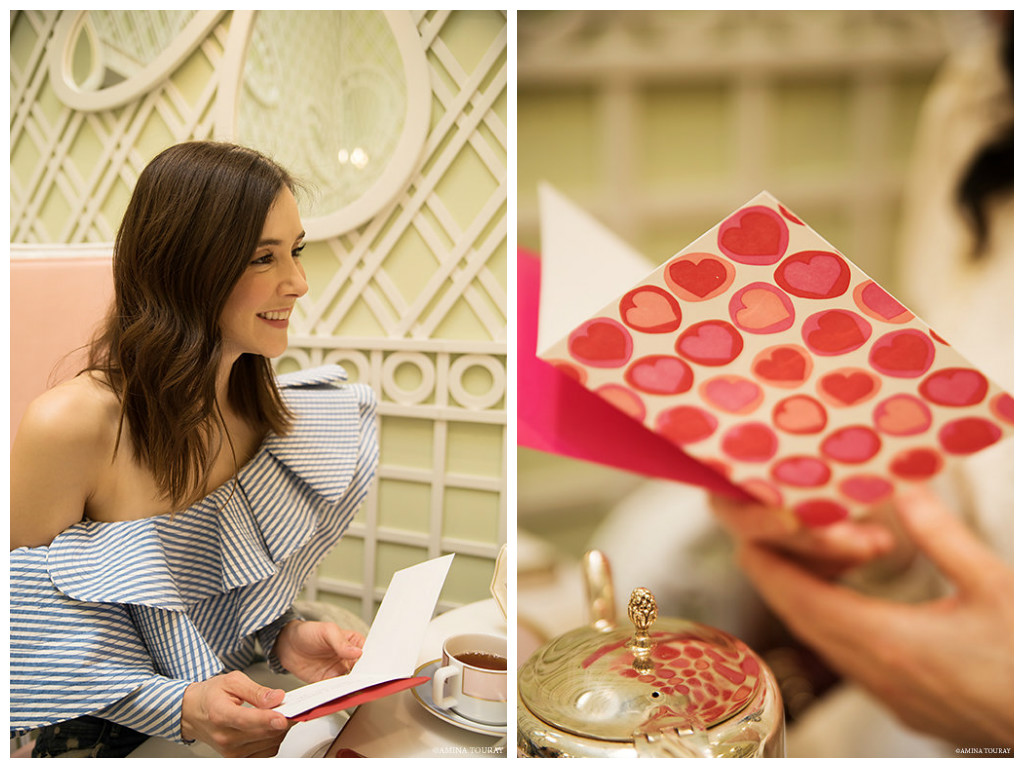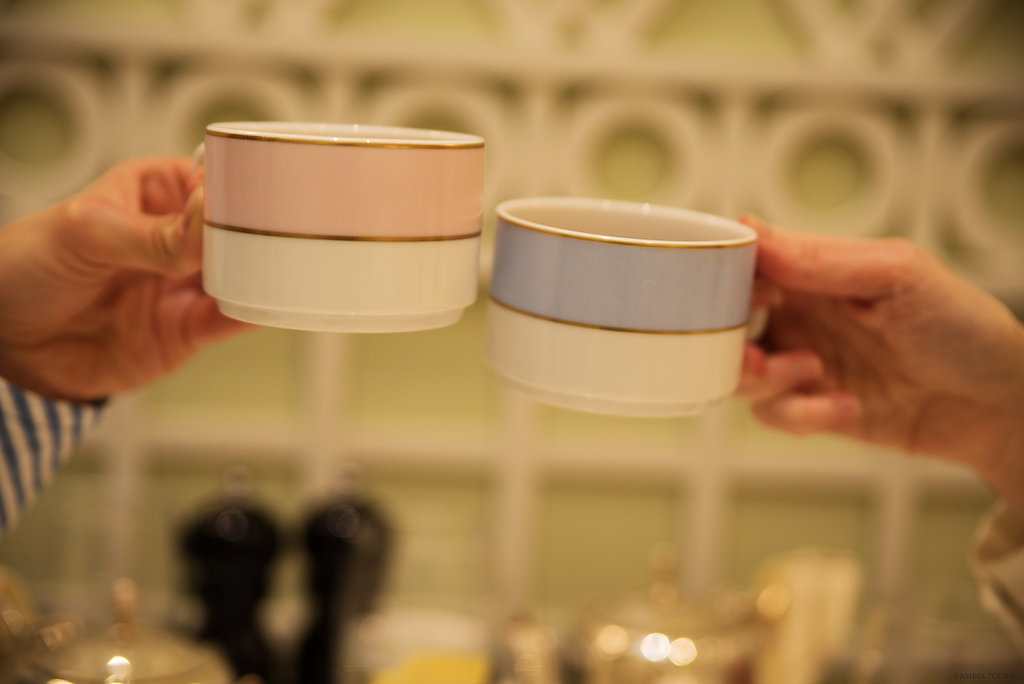 The menu offers quite an impressive tea selection, as well as coffee, wine and champagne!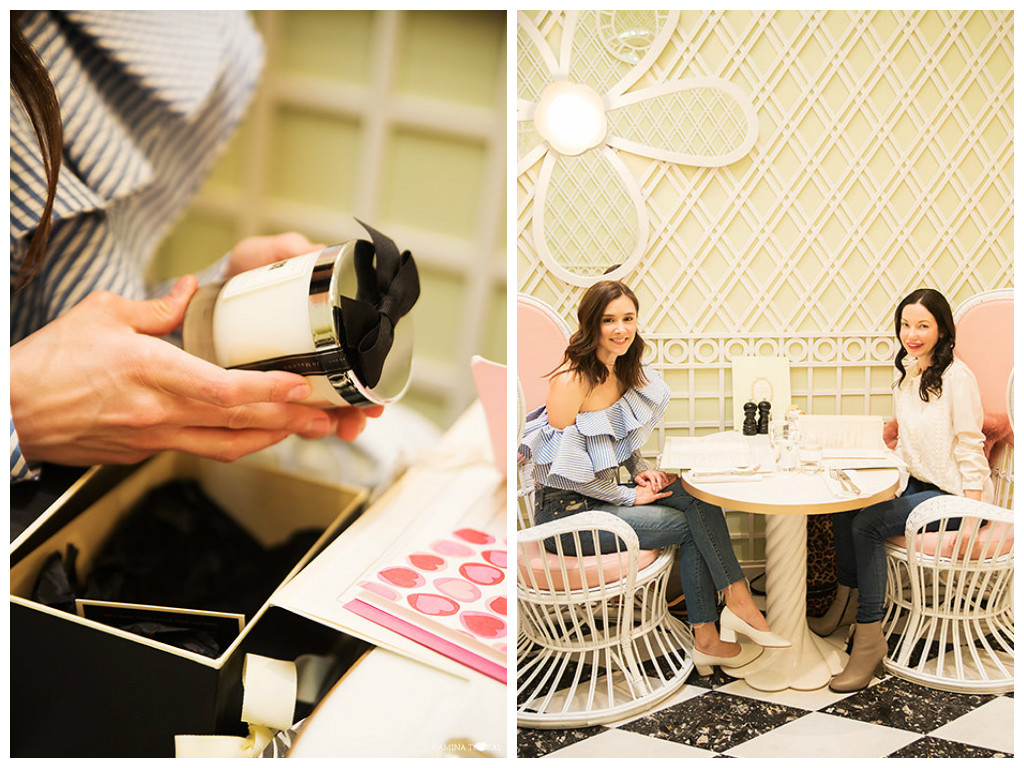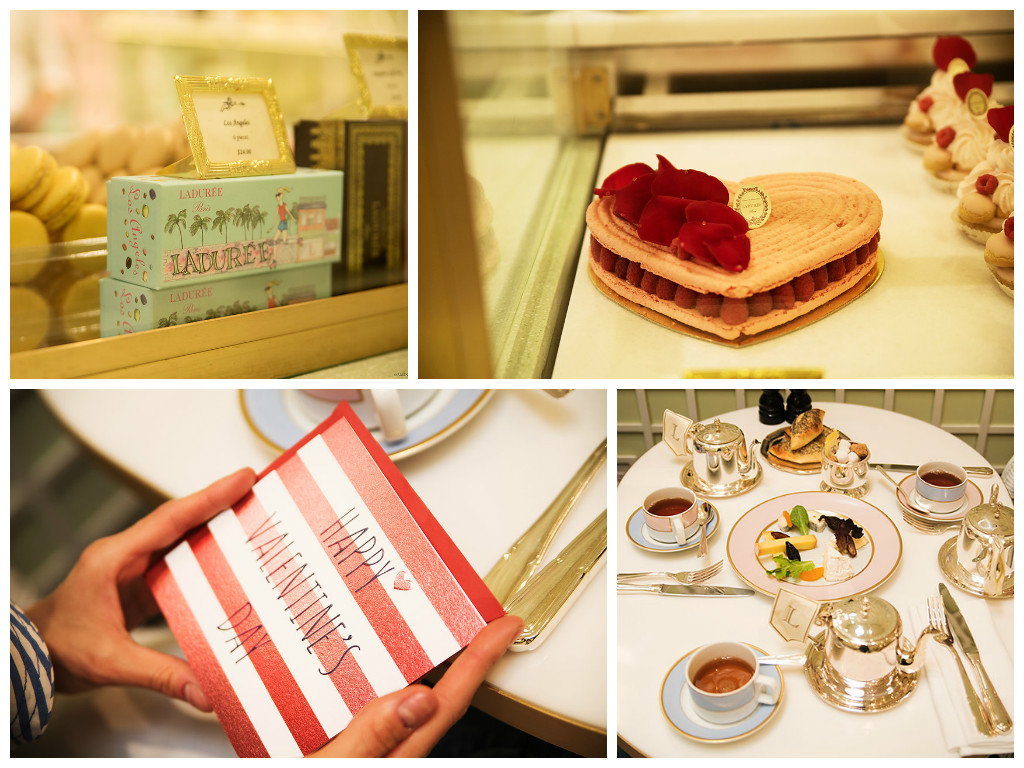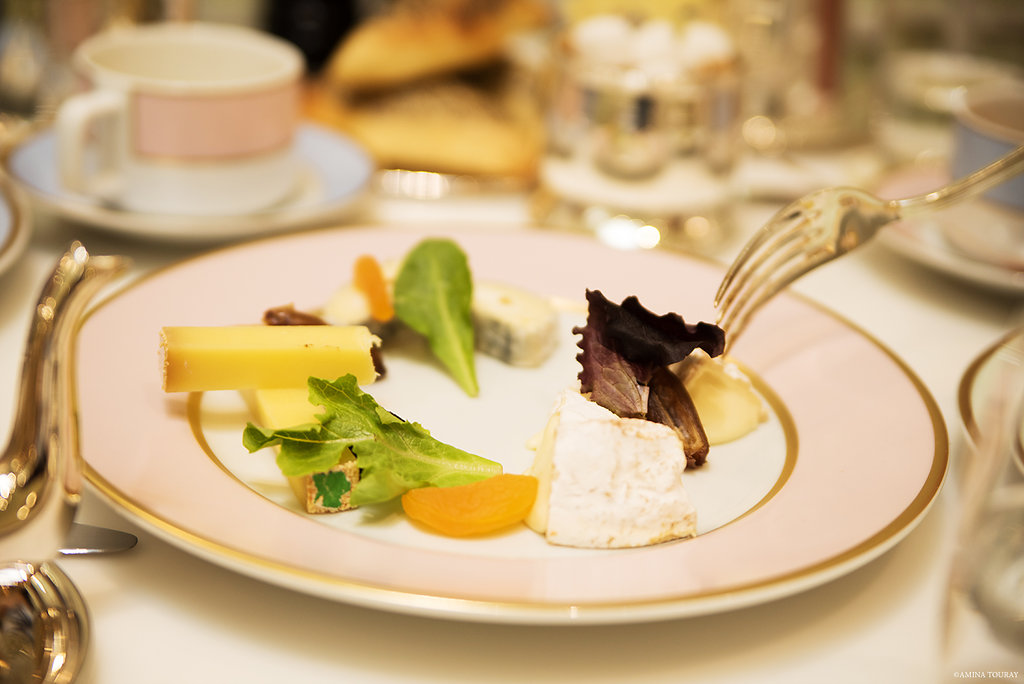 Laduree's menu include salads, sandwiches and omelette's, as well as full entrees and afternoon high tea service. We kept our food order light so that we could save room for desert!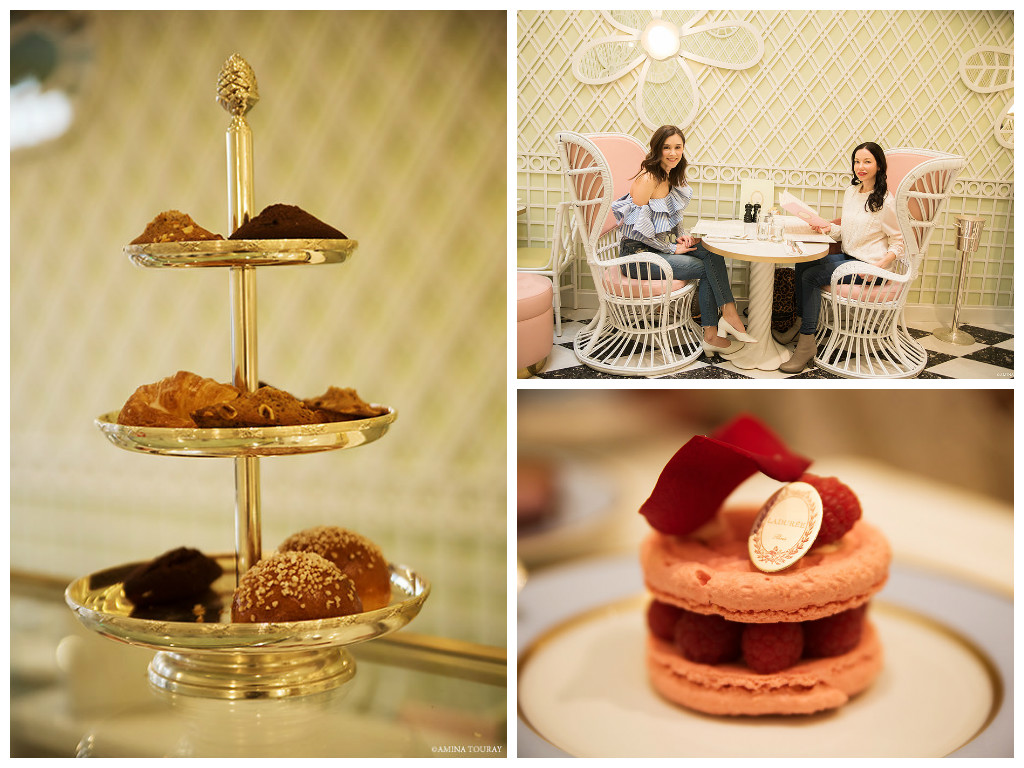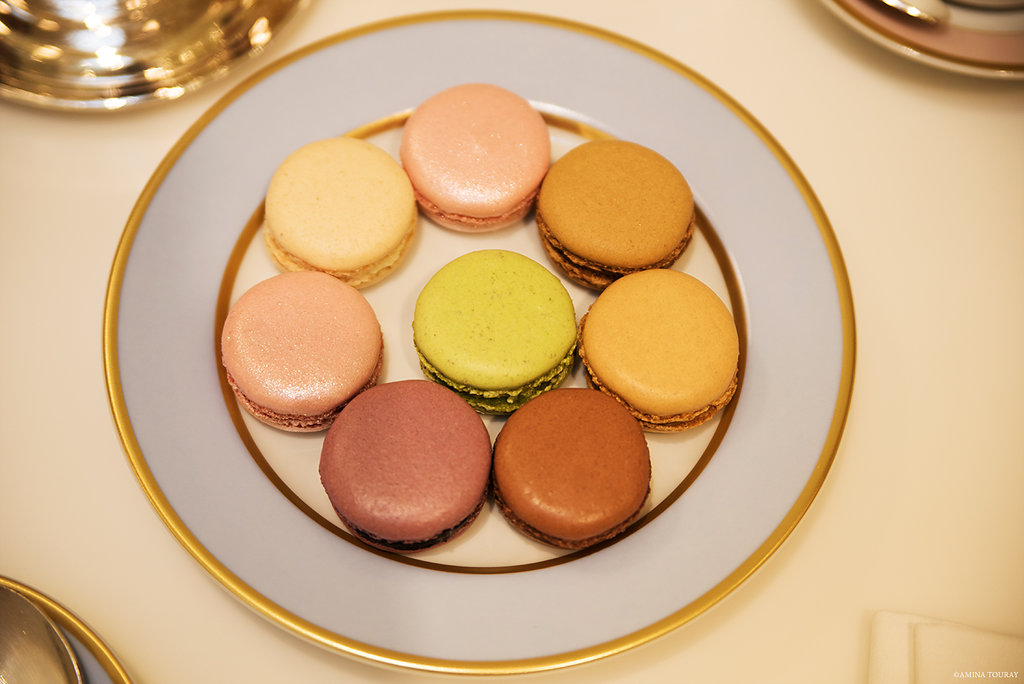 The Insta-famous macaroons were well worth the hype. The pink macaroon above is a champagne filled delight called the Jimmy Choo. It tastes like unicorn sparkles exploded in your mouth!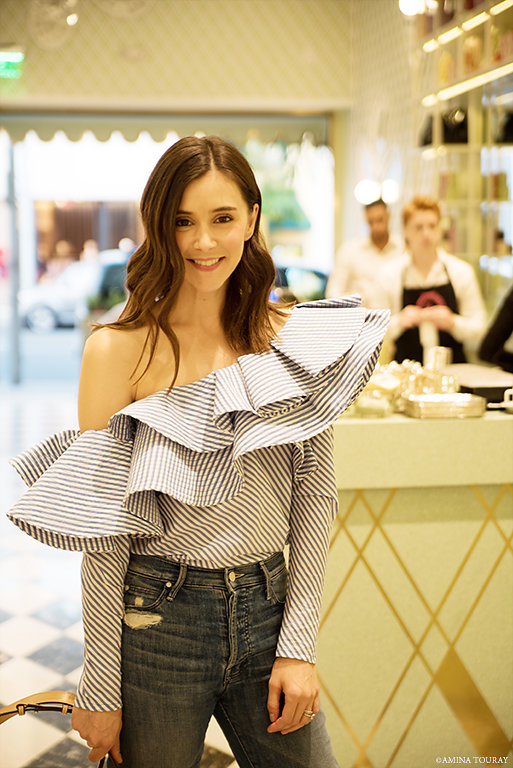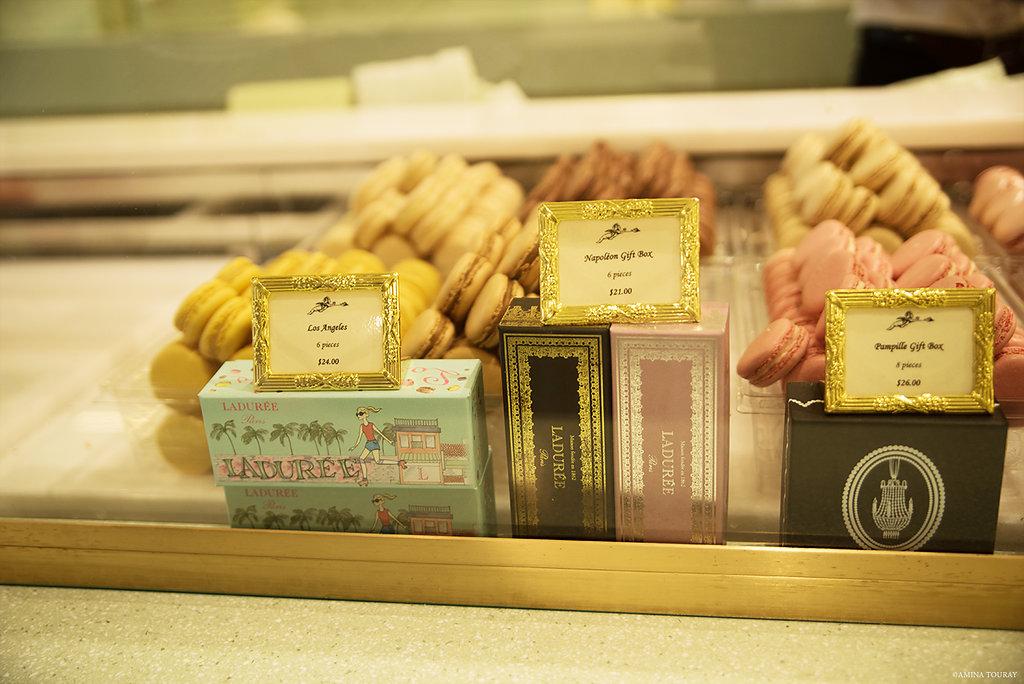 Take some home for a loved one and they are bound to be happy. 🙂 So many pretty boxes and flavors to choose from, including a Valentine's Day heart for that special someone.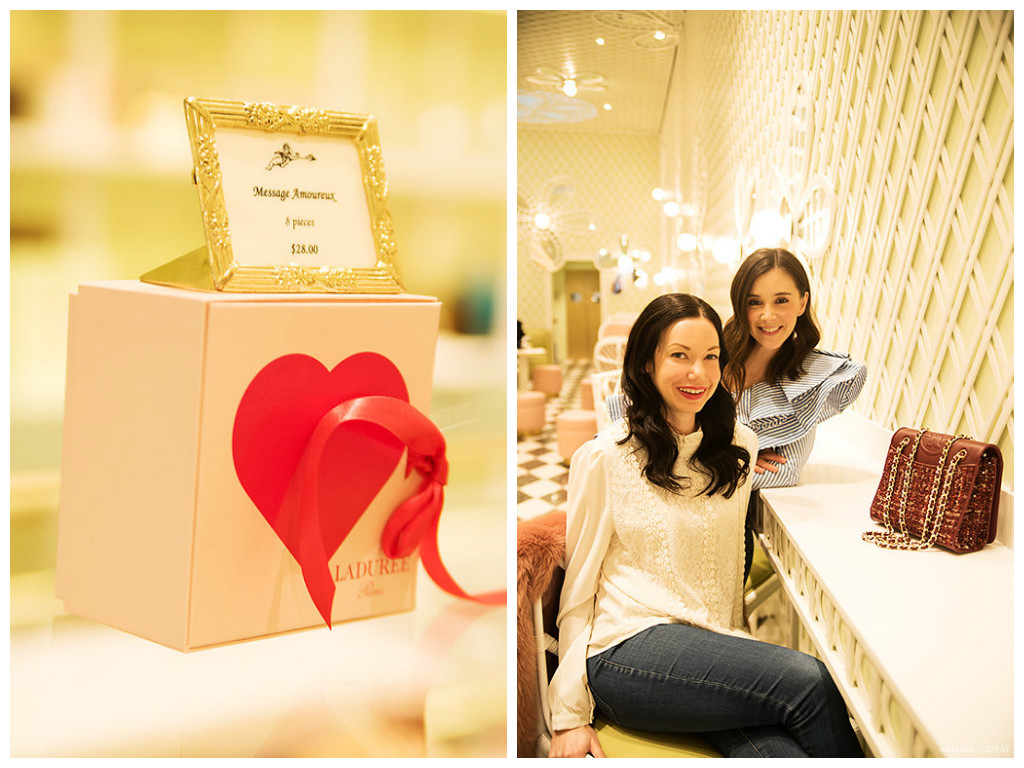 Such a perfect Galentine's Day date at Laduree and I hope to spend many an afternoon here over a cup of tea and a long conversation.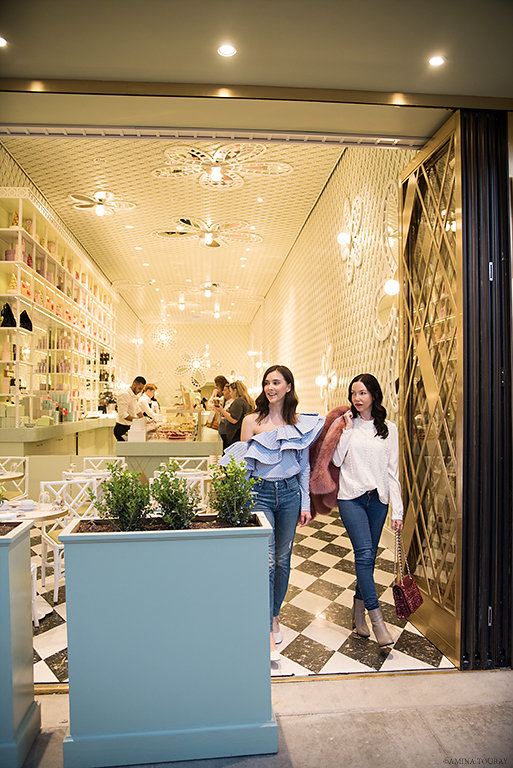 And at last our afternoon came to an end. We made our way outside to catch the last light for some outfit photos and browse some of the shops! Check back tomorrow for outfit details. 🙂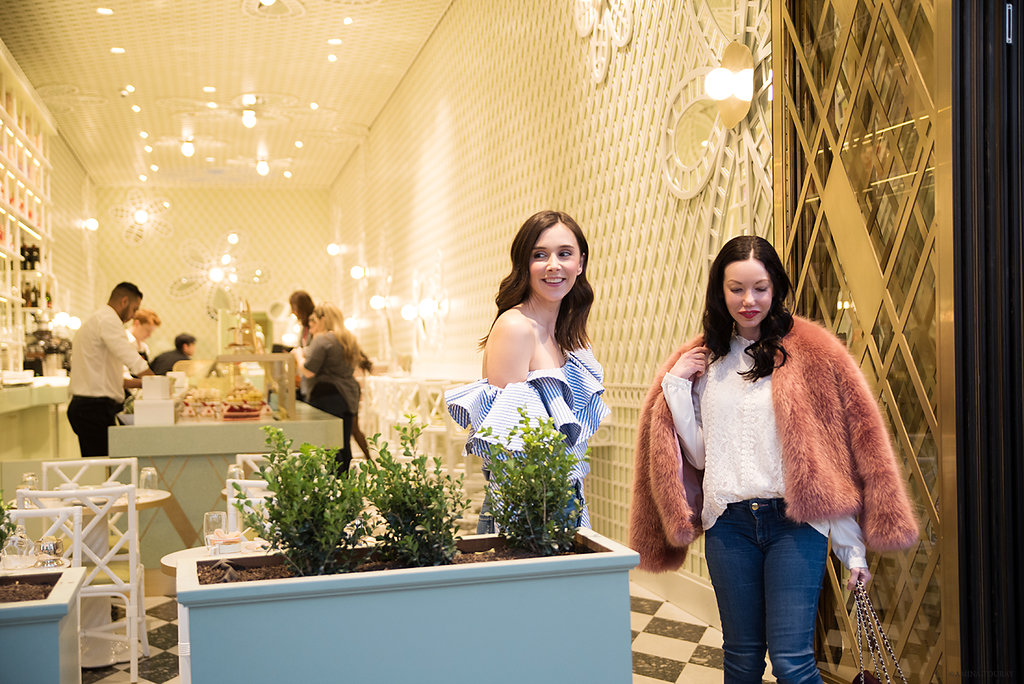 You can visit Laduree in Beverly Hills (311 N. Beverly Drive) or at The Grove in West Hollywood (189 The Grove Drive, Los Angeles). The Beverly Hills location seems a bit calmer than The Grove which has a line about half a block long!
Reservations can be made on OpenTable or call (310) 623-1100. For Paris and New York locations, visit Laduree's site
here
.
Thank you so much for reading! Do you have anything special planned for Valentine's Day?
xoxo,
Lisa
Let's Connect!