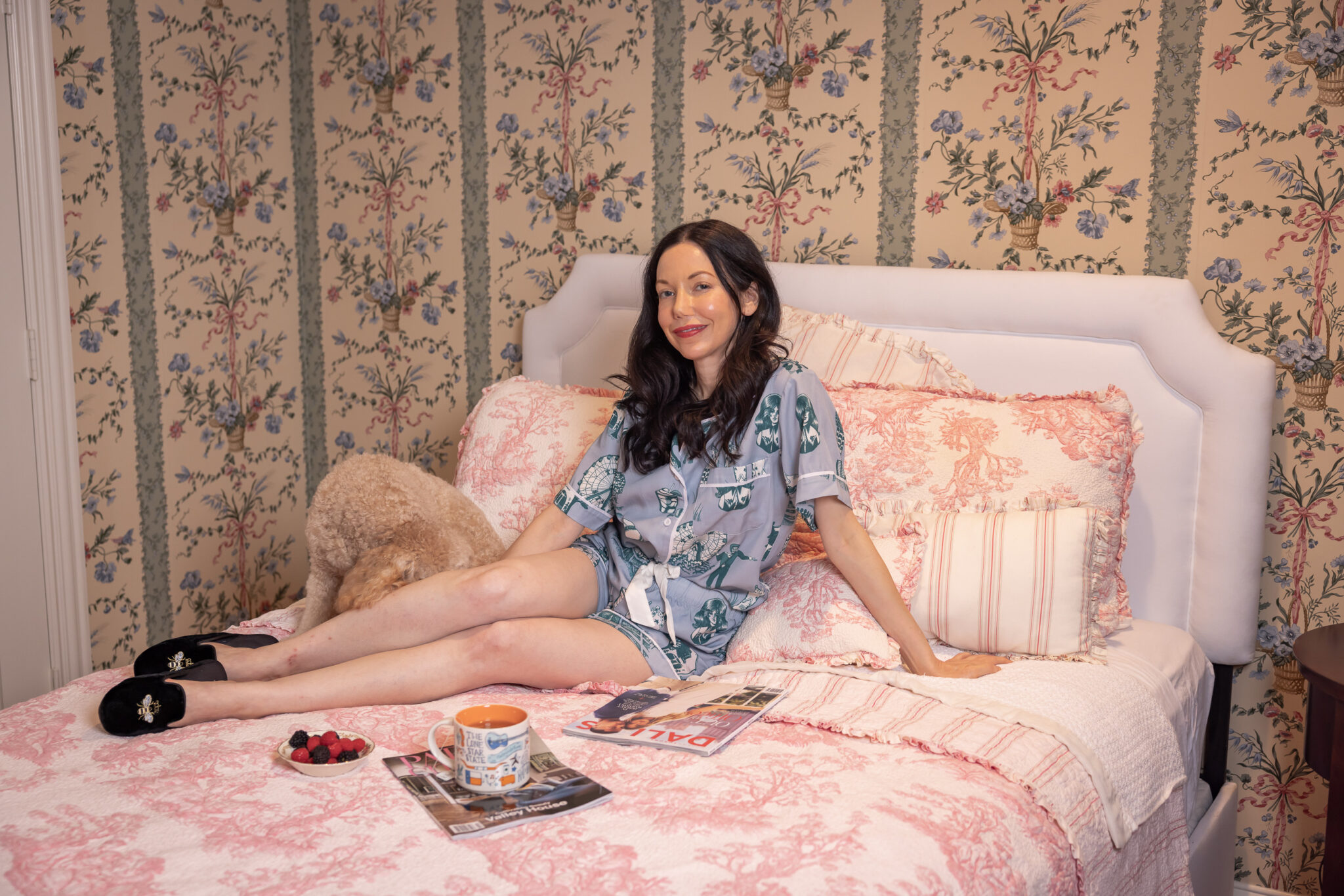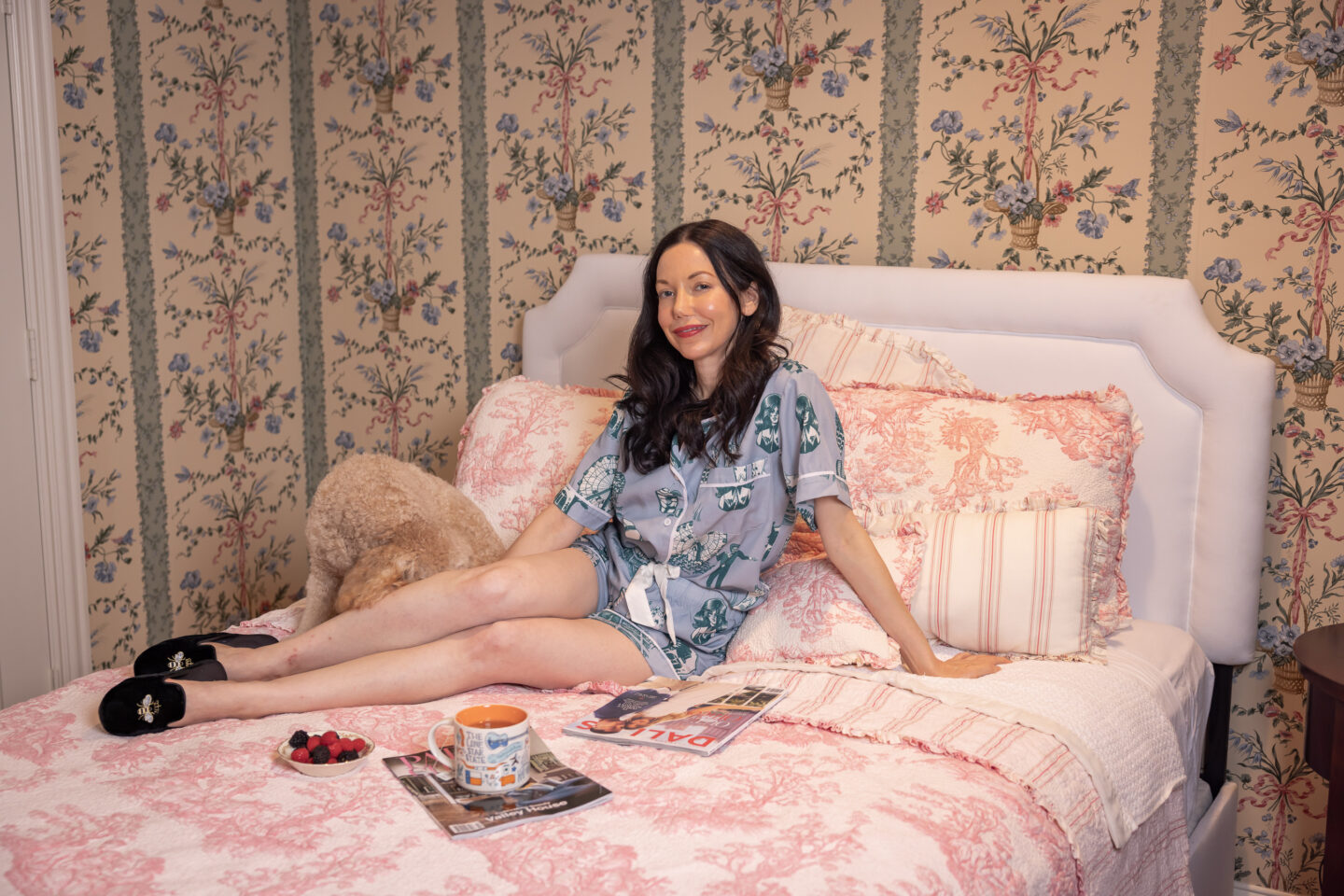 Greetings from Dallas! It's been way too long since I've posted on this blog and I'm so excited to give y'all a major life update.
Life Lately in Dallas
Dallas has proven to be a friendly place to live and I inevitably get asked on a daily basis how I'm enjoying living here. My answer is that I LOVE it, with the exception of the bugs and the weather! This Summer was rather brutal with temperatures over 107 degrees for about 4 months straight. I was going to have these photos air brushed, but decided to leave them as is so you could see the bites all over my ankles. The hubby and I cover ourselves with
bug screen
for at least 5 months out of the year to ward off mosquito bites, but I think these were actually chigger bites while on a puppy play date in a neighbors yard. Thankfully they've since faded away thanks to bleaching pads to get rid of the scarring.
It was definitely a bummer Summer for
Charlie Cupcake
with his heavy fur coat. We tried to find fun things to do indoors, but just as the weather was getting a bit cooler poor little dood got bit by a spider. Our vet shaved Cupcake's paw and he had to wear a cone for ten days so I could put ointment on his wound. He was a really good sport about the cone although he did look at us like "what did I do to deserve this?" He really hated the ointment though and the last couple of nights of his treatment, he put himself to bed early to try to get out of it. He is quite a smart and funny little character. 🙂
The other difficult thing in moving to a new state was finding all of our new medical providers. Since I've been really into holistic health and dental care for most of my adult life, this has proven to be an even more difficult challenge. As Dallas is a major city and growing exponetionally at this point, we do have some great people here… but finding them is time consuming and on a trial and error basis. My sleeping and digestive issues came back with a vengance over a year ago, along with my lower jaw regressing quite noticeably. After scouring the greater North Texas area (plus two trips back to Los Angeles to see my practitioners) we finally got to the root of the problem after a time consuming and expensive journey. I ended up finally finding the start of a few practitioners here that I trust and found out that
my jaw joints have been experiencing resorption
. I've finally started treatment and only wish I had gotten to the source of the problem sooner. If any of you have gone through this and have any advice I would love to hear your experience.
Be sure to read all the way through this post for the other major life update that took me away from this blog for so many months.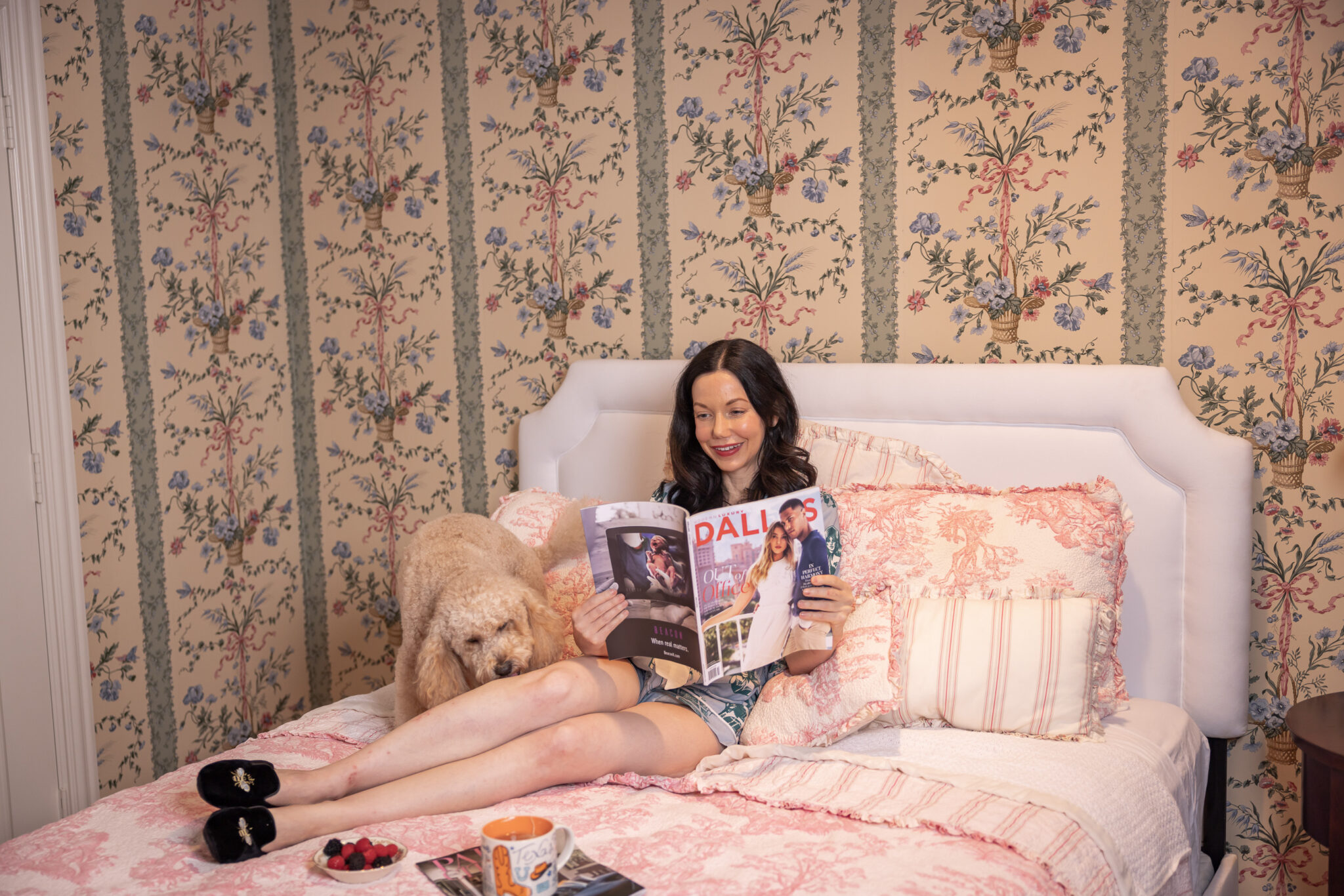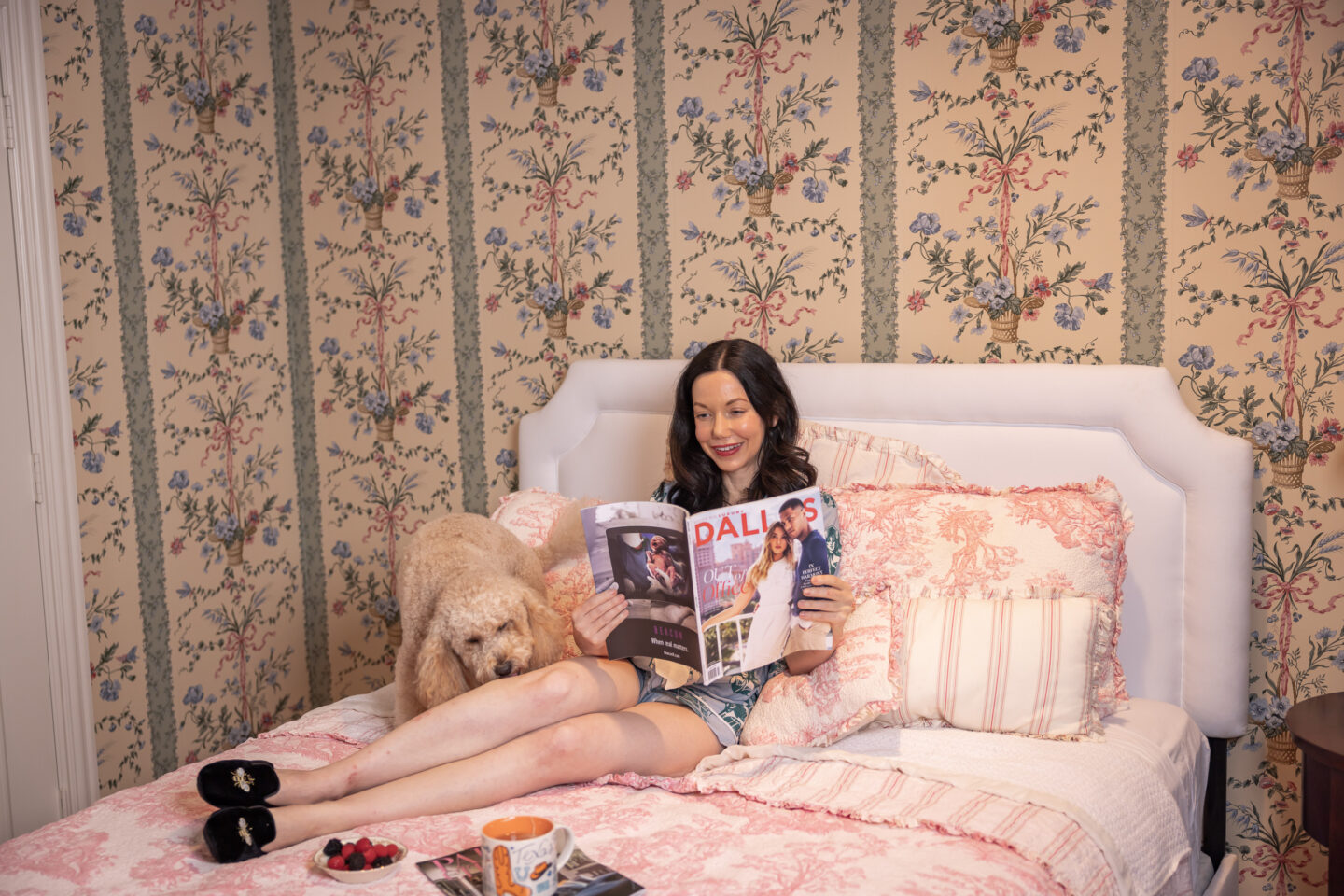 Home Remodel News
We are still working on the house and Thomas Garza and I have already shot a few more before and after's that I need to get up on the blog asap. I've had a few other things on my plate these past few months that unfortunately left little time to sit at my desk and write and I have been really missing it! These photos were shot a few months ago in our guest room which has obviously not been touched yet in terms of a remodel. I had originally thought
this room would be part of our phase one remodel
, but we've decided to put it on hold for the time being. Strangely enough
this wallpaper
and it's fellow floral print in the rooms on suite bathroom have come back en vogue. Whether you want to describe it as Cottage Core,
Grandmillennial Chic
or simply nostalgic, you can now purchase similar prints at the likes of
LoveShackFancy
,
Amazon
  or
Etsy
. Needless to say, we will eventually remodel, but for the time being this quaint and peaceful room has been growing on me. We've already shot a few more
before and after's of the house
and I still have more to come… please bear with me and stay tuned as I can't wait to share everything!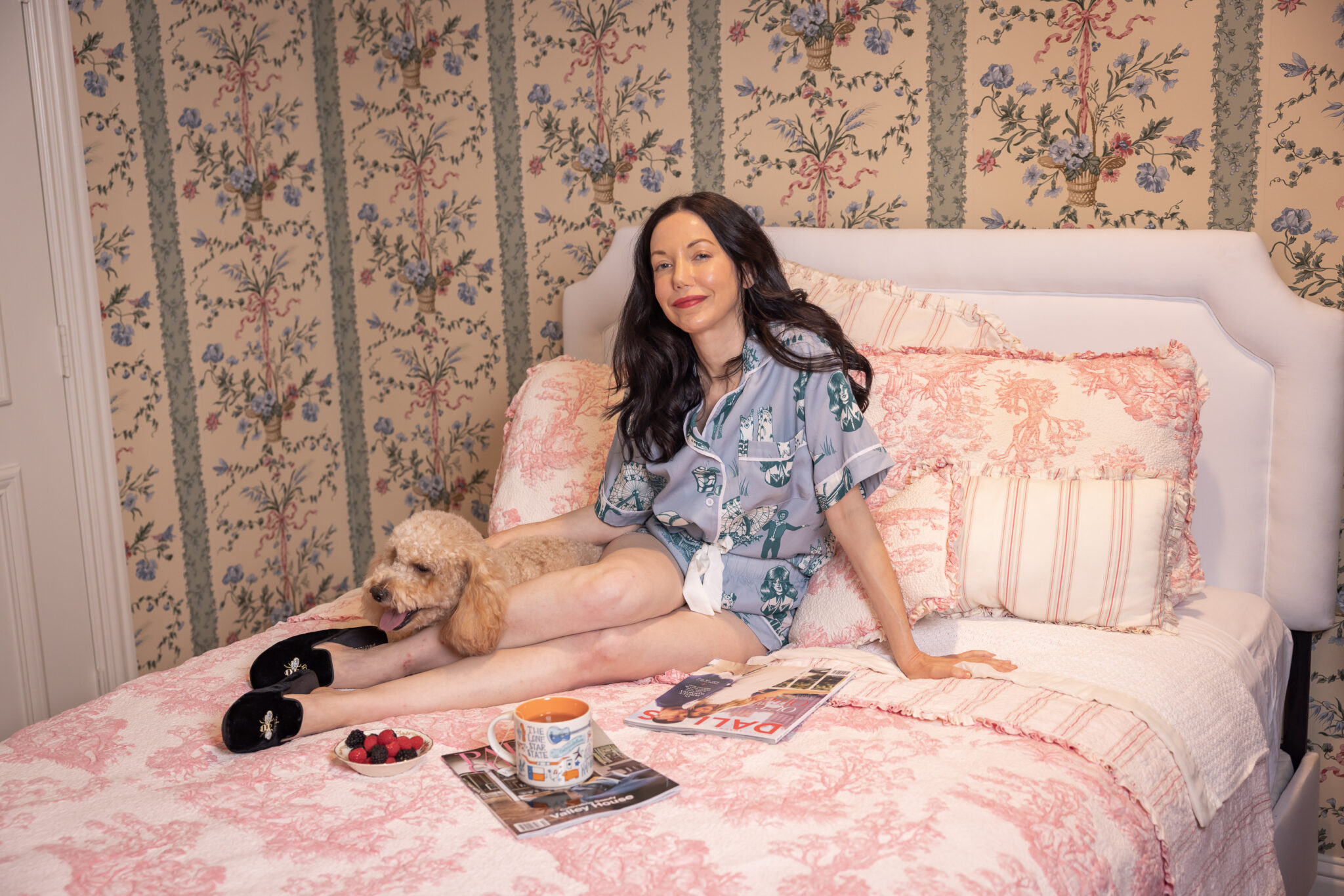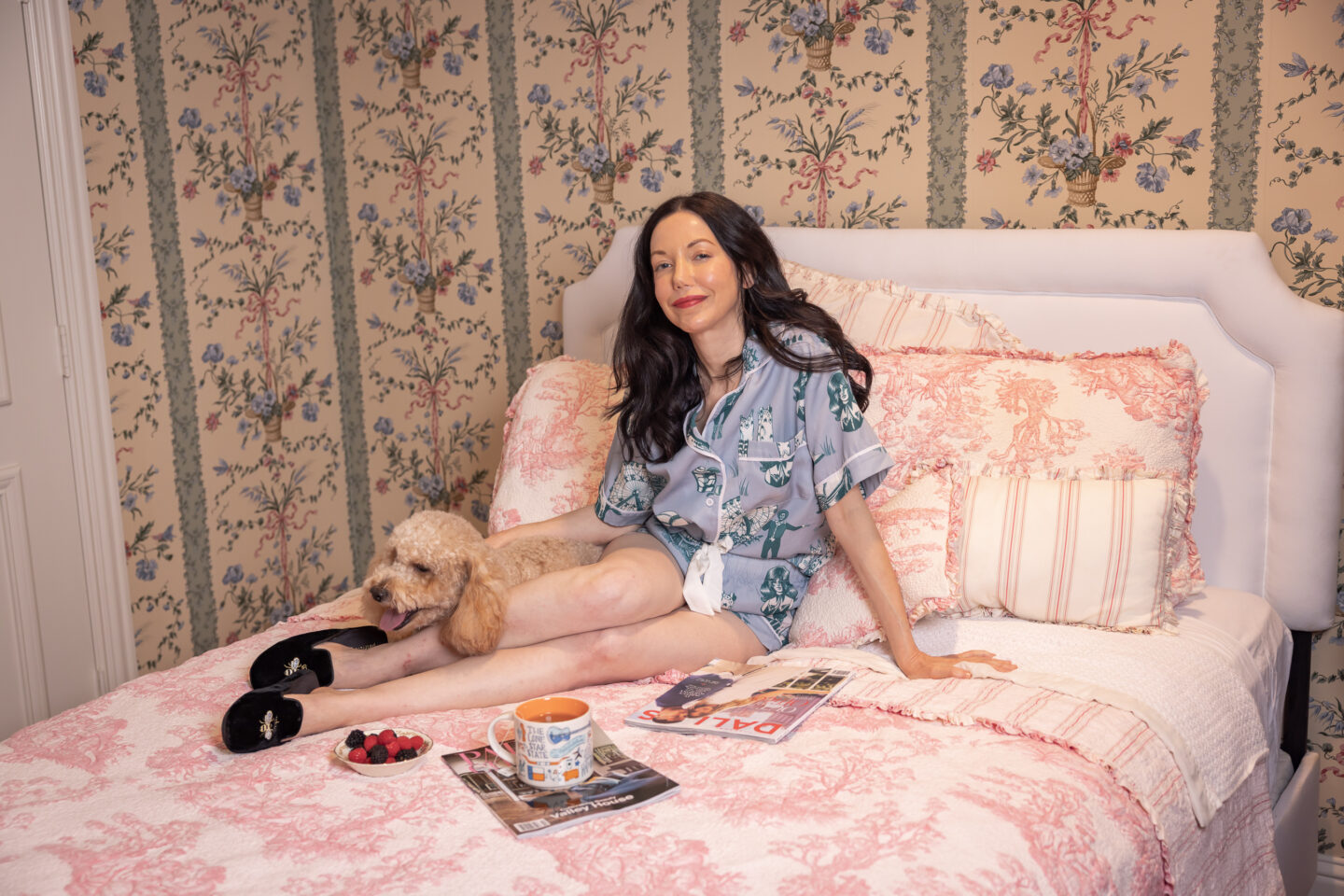 Let's Talk Toile
Also, while we're on the subject of wallpaper, I wanted to point out these fabulous
Dallas Toile pajamas
I found from lifestyle guru Katie Kime. The Austin based designer makes Toile prints featuring various cities and states including New York, California, Atlanta, Fort Worth, Austin, Chicago and Florida. Each unique city toile features a variety of products from pajamas, home décor and yes wallpaper! I'm loving her
lifestyle and décor products
not just for my own home, but also for unique gifting ideas! If you've been reading my blog for awhile, you probably already know I'm a huge fan of mixing and matching prints and I'm so glad I hung onto this toile bedding from our former house. Toile is just so classic and is a great way to take any room to an elevated level.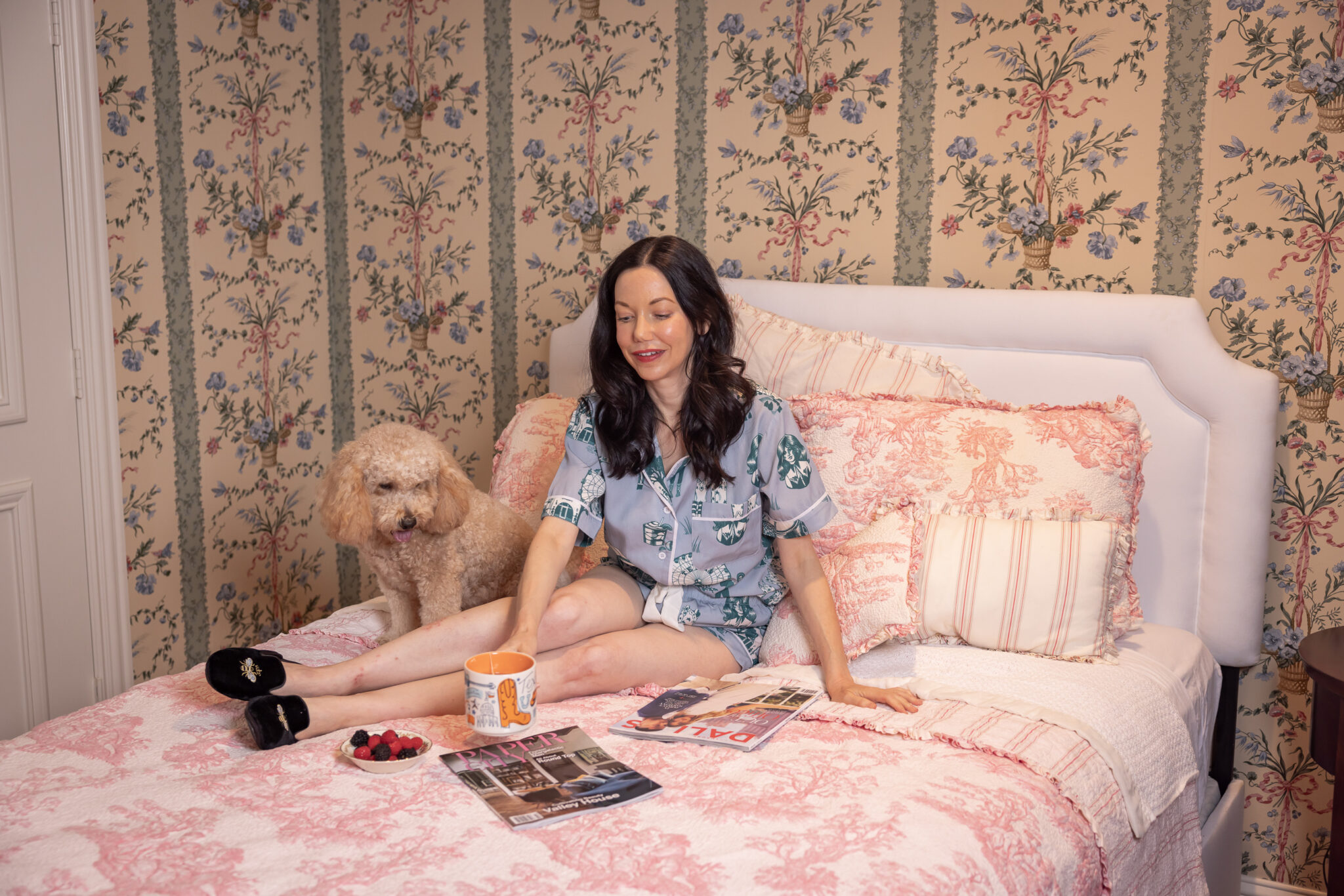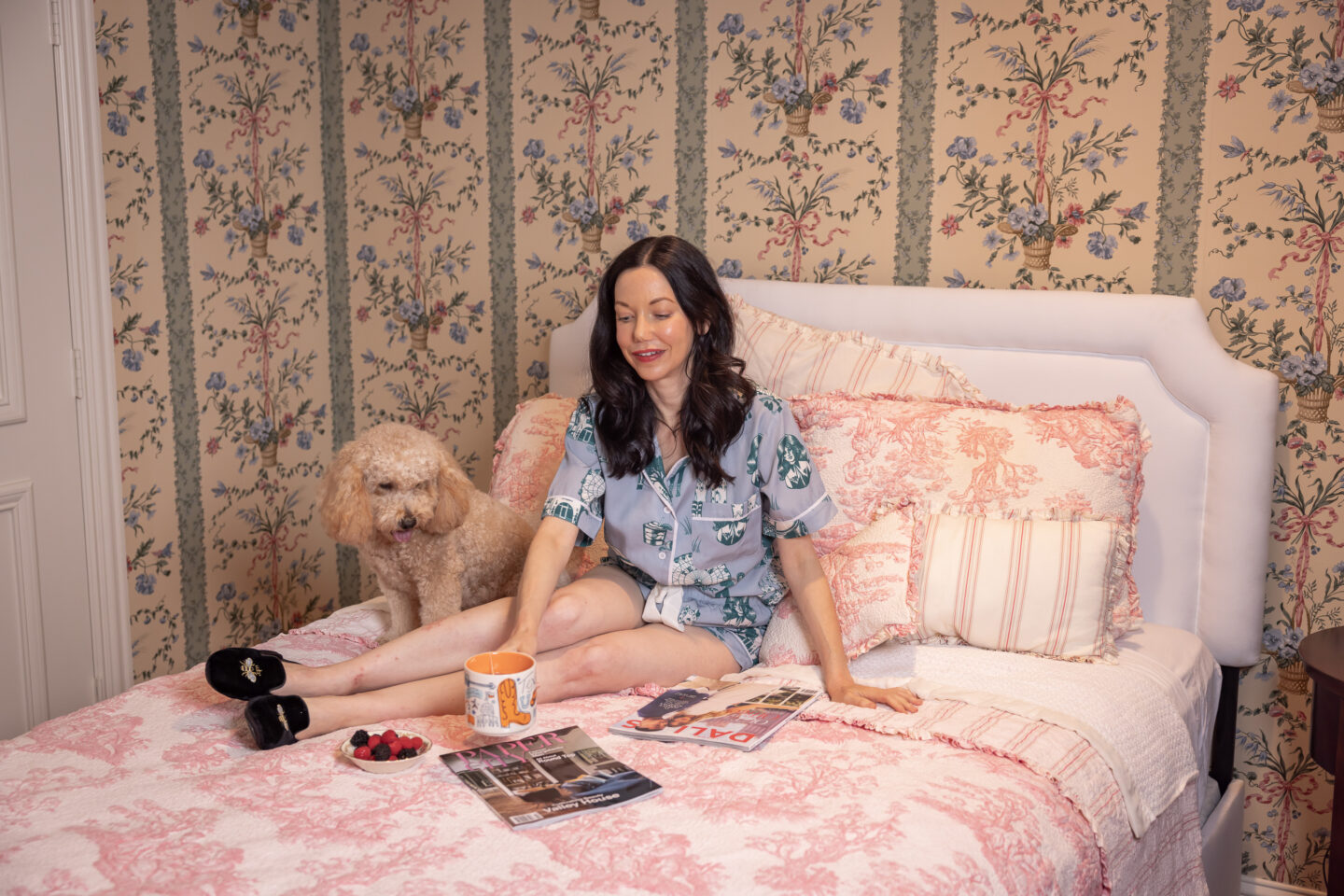 Major Life Update (aka the other reason why I haven't posted much lately)
A few months ago I took on a part-time position as a stylist/personal shopper at a major luxury department store here in Dallas. What began as me wanting to both delve a bit more into personal styling, coupled with a strong desire to get out of the house a few days a week and meet new people in my brand new home city, has somehow turned into a side career. I'm absolutely loving taking my sartorial education to a new level and the incredible and fascinating clients I get to work with. After New York and Los Angeles, Dallas really is the most fashionable hub in the USA! I've been most surprised to learn how many major fashion, jewelry and interior designers were actually born, or are currently based in the great state of Texas and it's been thrilling getting to meet some of them up close and personal at our stores events! I'm still navigating how to balance my new position with posting fashion content on this blog, but hoping to continue to bring home, lifestyle and fashion content to y'all on a weekly basis.
If you're interested in setting up a styling or personal shopping experience with me either in person, or virtually,
feel free to DM me on Instagram
, or send me a message through my contact information here on the blog.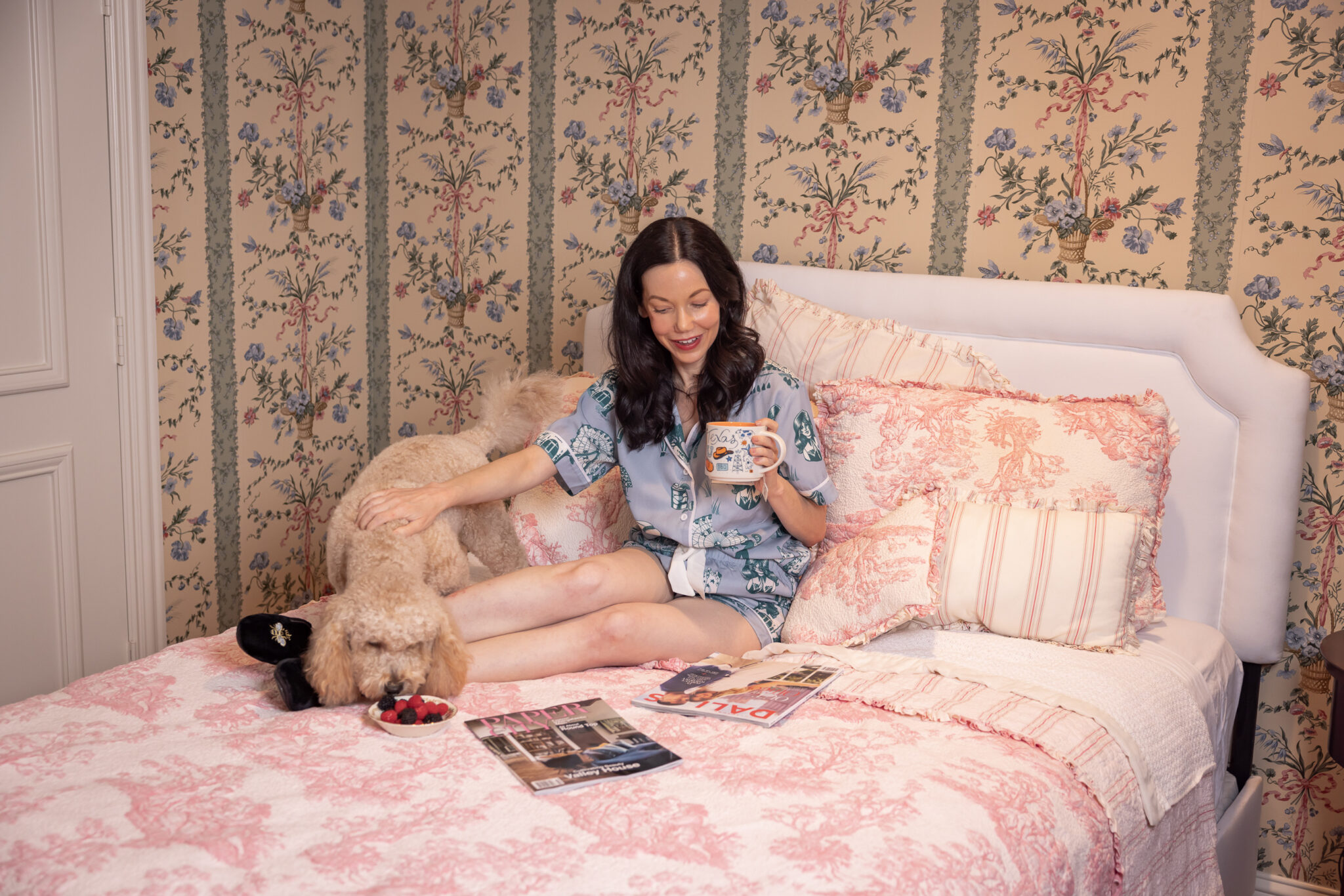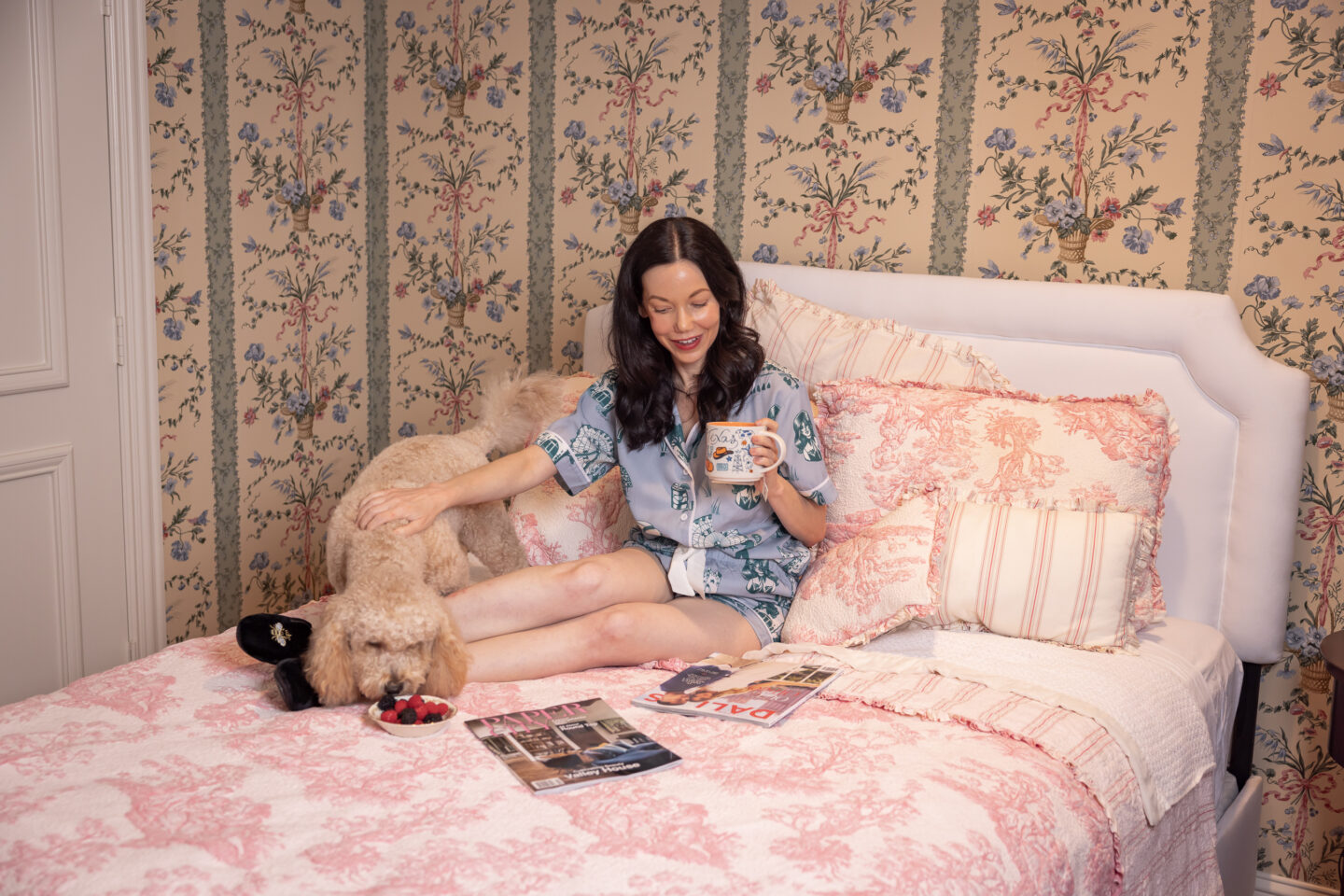 Shop the post: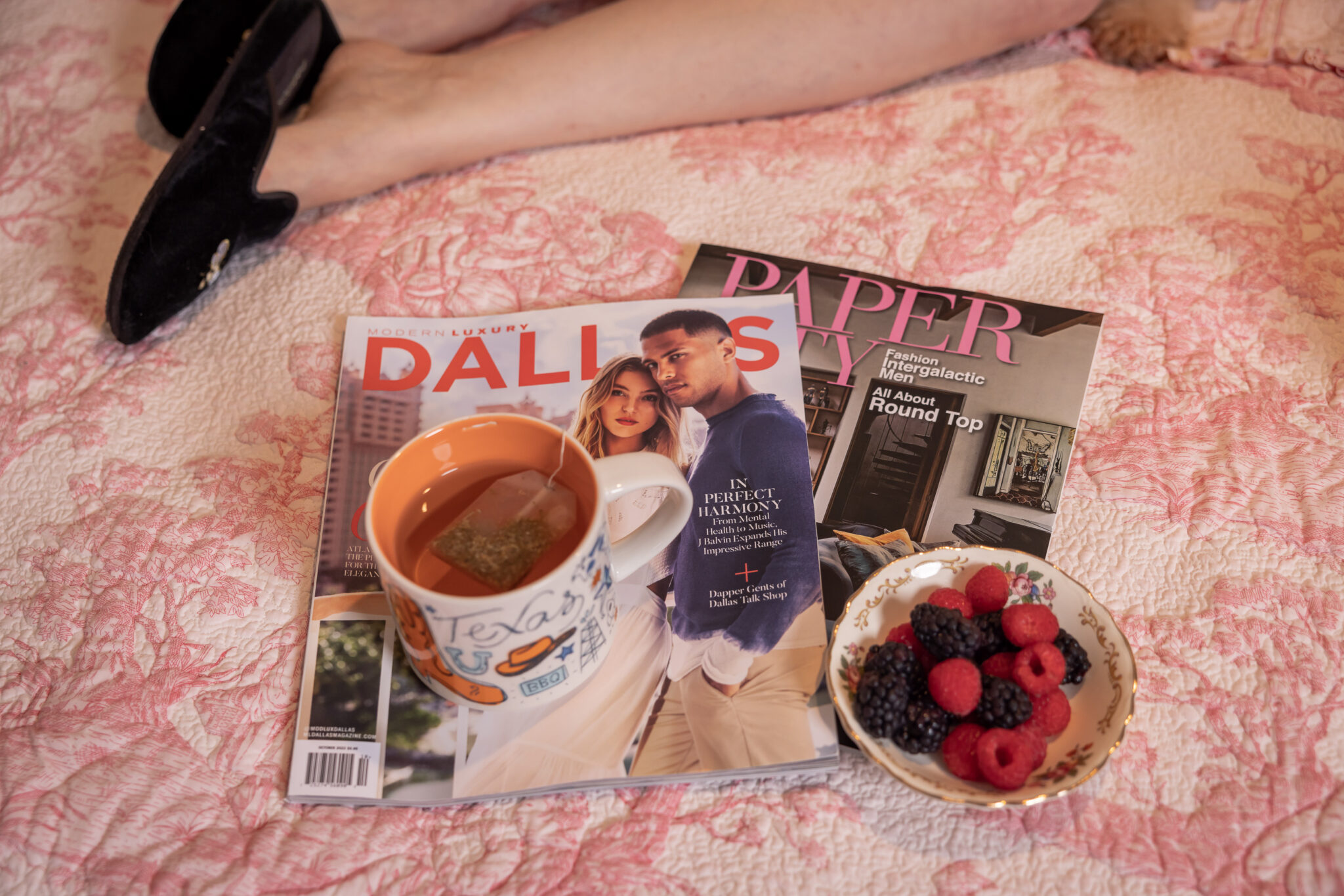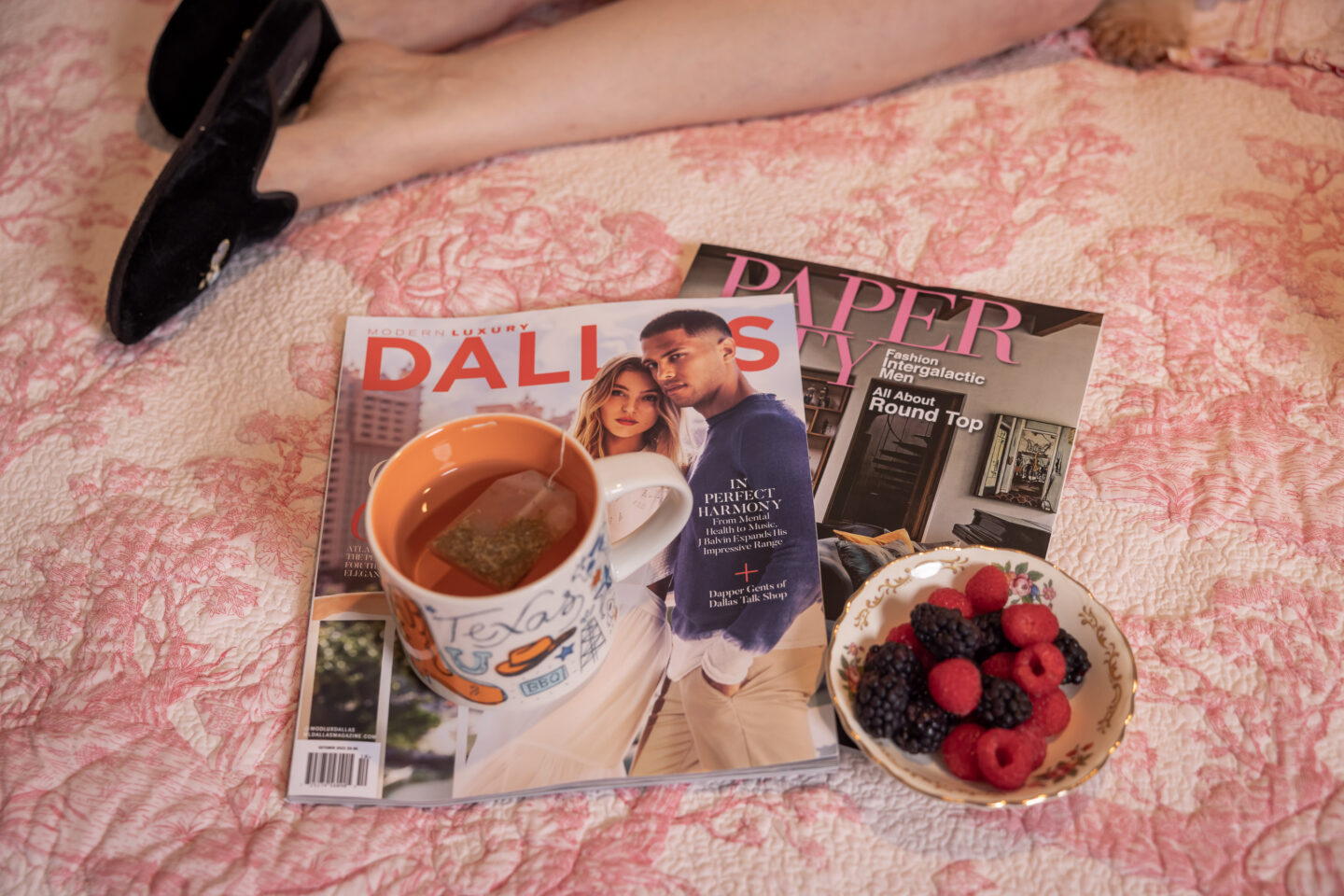 On the Horizon
In the middle of everything I've still been taping auditions and am extremely excited to visit NYC to shoot new headshots next month! I convinced the hubby to come along so we can turn it into a much needed mini vacation! I'm planning to get some shopping in as well (for my clients of course)… does that count as a tax write off? 🙂 🙂 🙂 Please let me know if you have any good restaurant recommendations in the city…
it's been ages since I've been there
!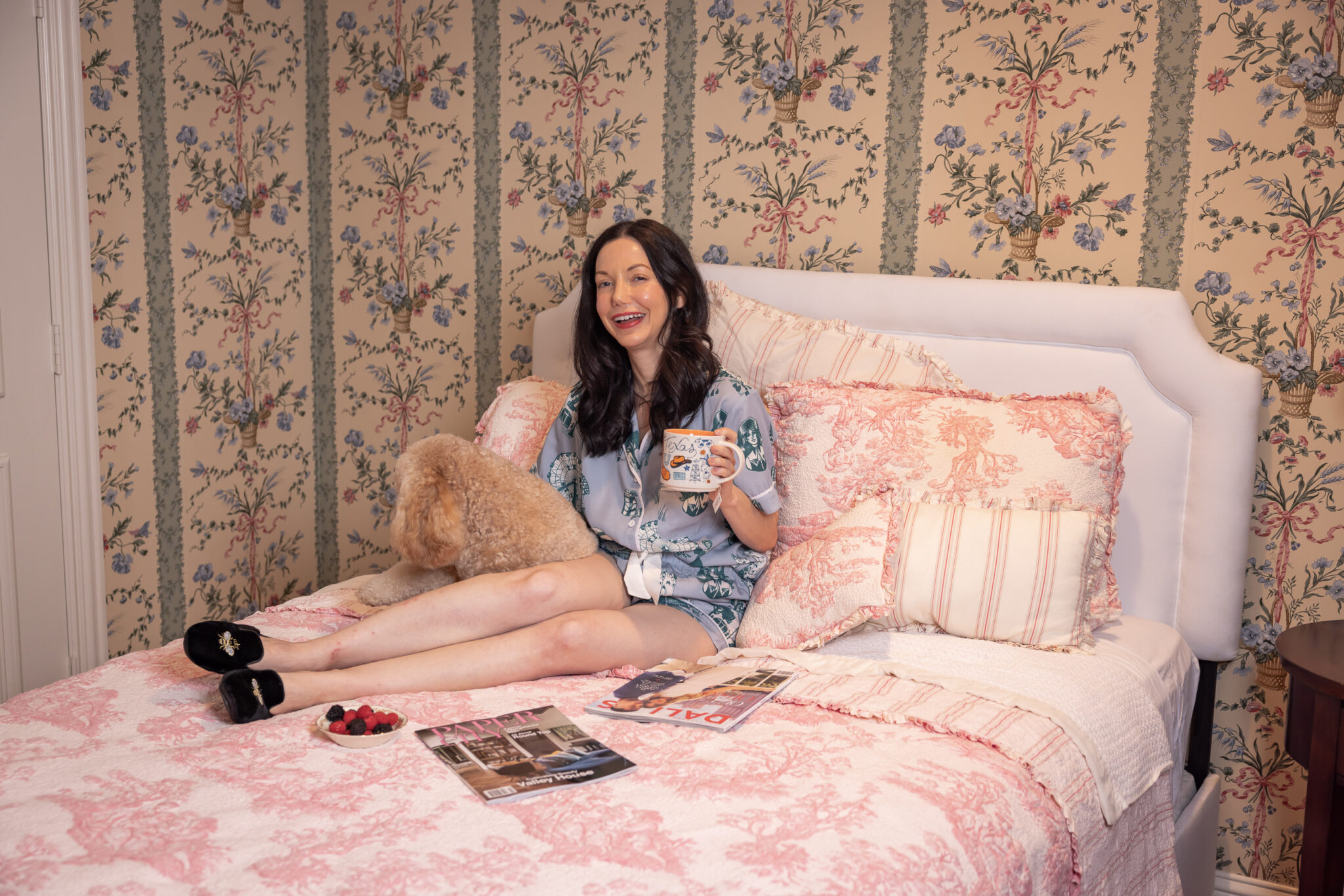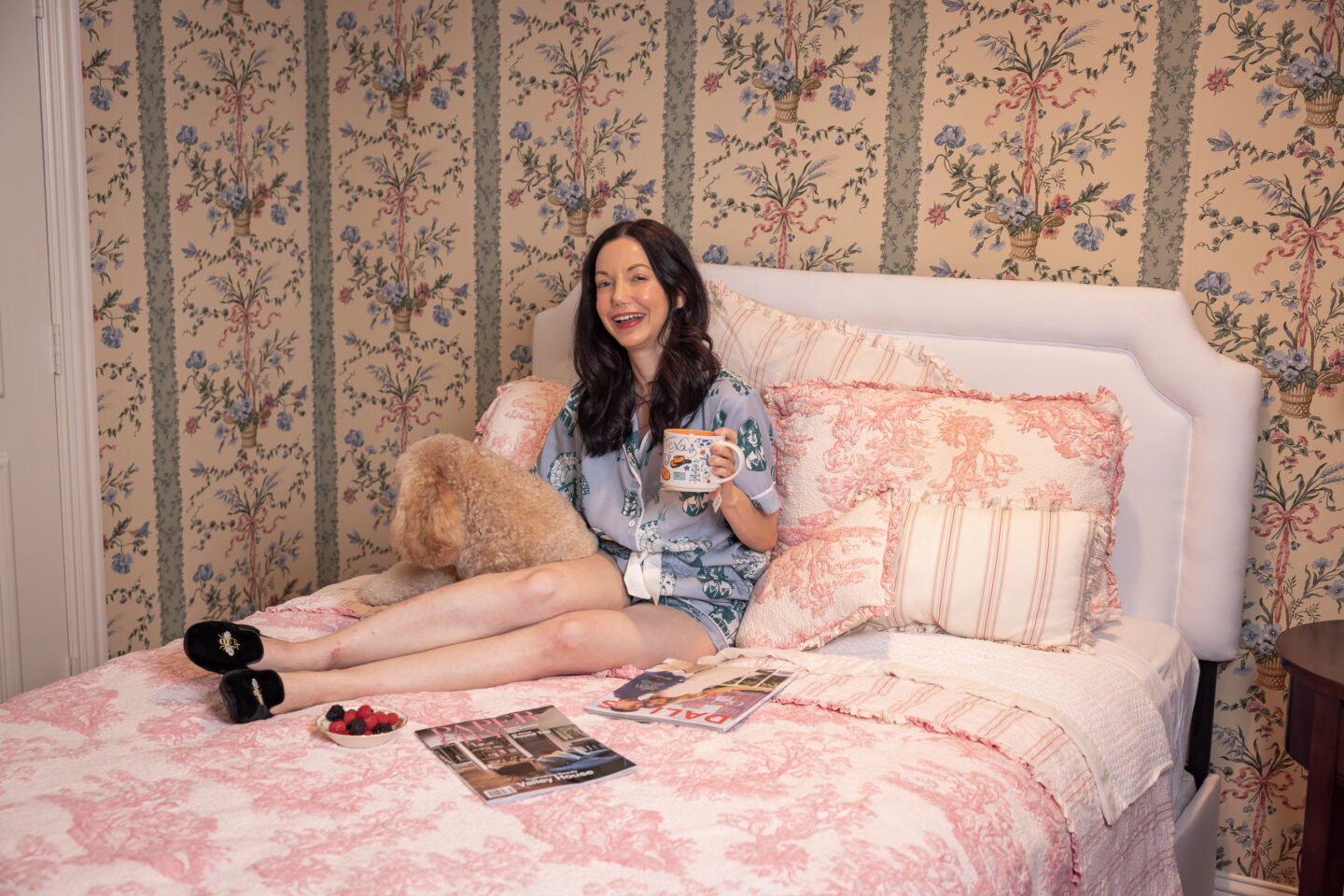 There's so much more to catch up on, but I'm afraid this post has already gotten to long. Leave me a comment below to let me know what you've been up to lately.
Thanks so much for reading!
xoxo,
Lisa