Happy Monday! I hope you had a fun and relaxing weekend!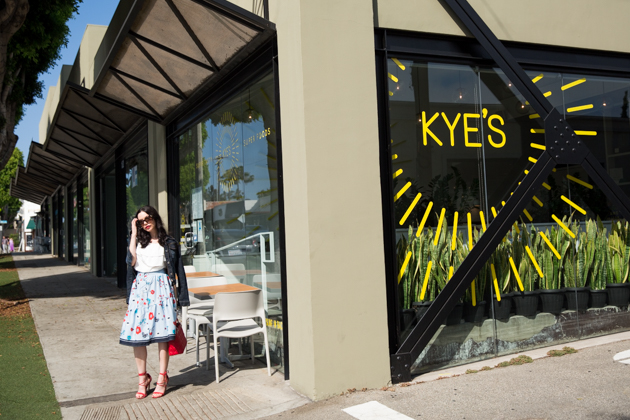 Today I'm so excited to take you inside Kye's Monana in Santa Monica. I was recently introduced to Kye's when the lovely ladies at
Chloe Digital
hired them to cater their Los Angeles event. My first bite into a Kyerito had me asking, "where have you been all my life?" Let me tell you, it was love at first bite!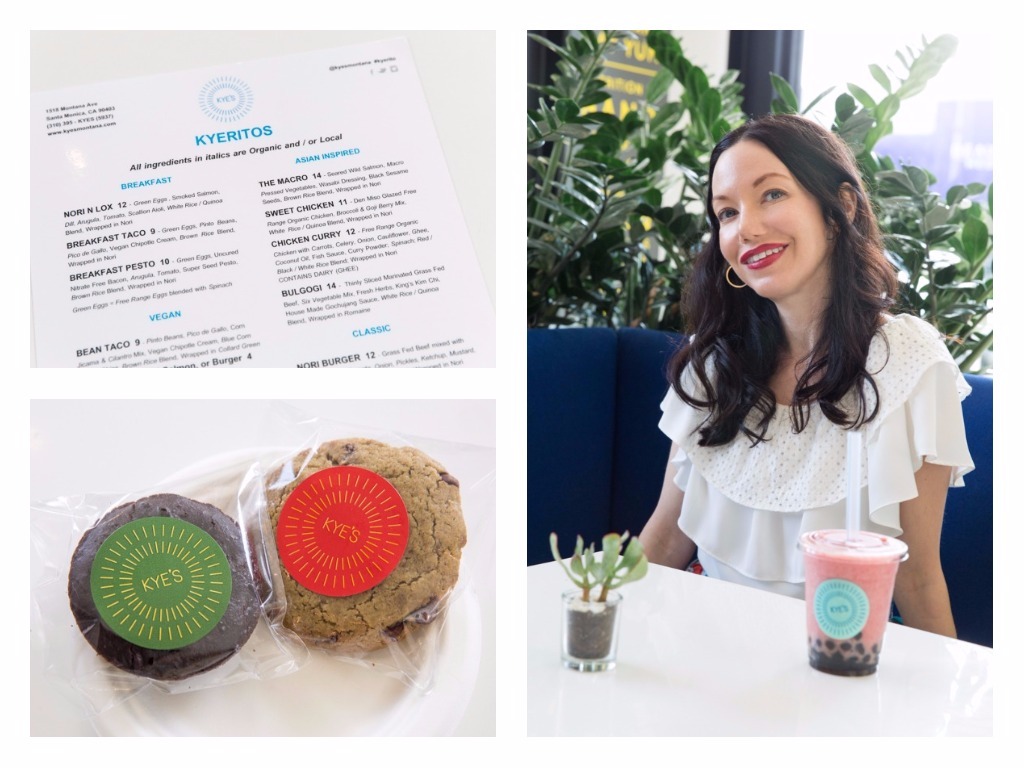 Of course I had to text Mo to see if he had ever heard of this place and he apparently had been there quite a few times without ever mentioning it. I can't believe he was holding out on me, because this place is soooo good and healthy!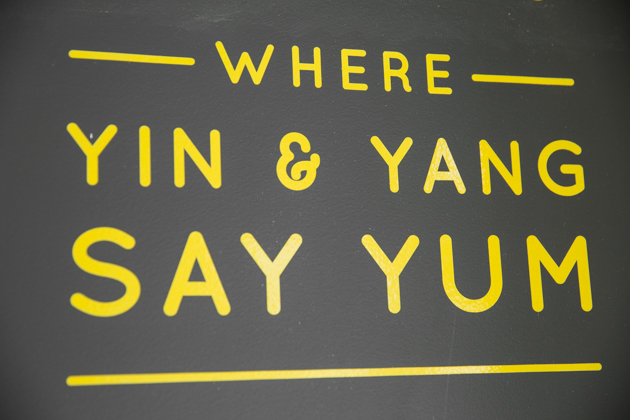 So what is a Kyerito you ask? It's a new type of sandwich without the bread. A handheld bowl or salad, naturally wheat free and easily made vegan or paleo.
Hold the Kyerito firmly, grab the tab and shake and pull till it releases! Then push the Kyerito up and enjoy!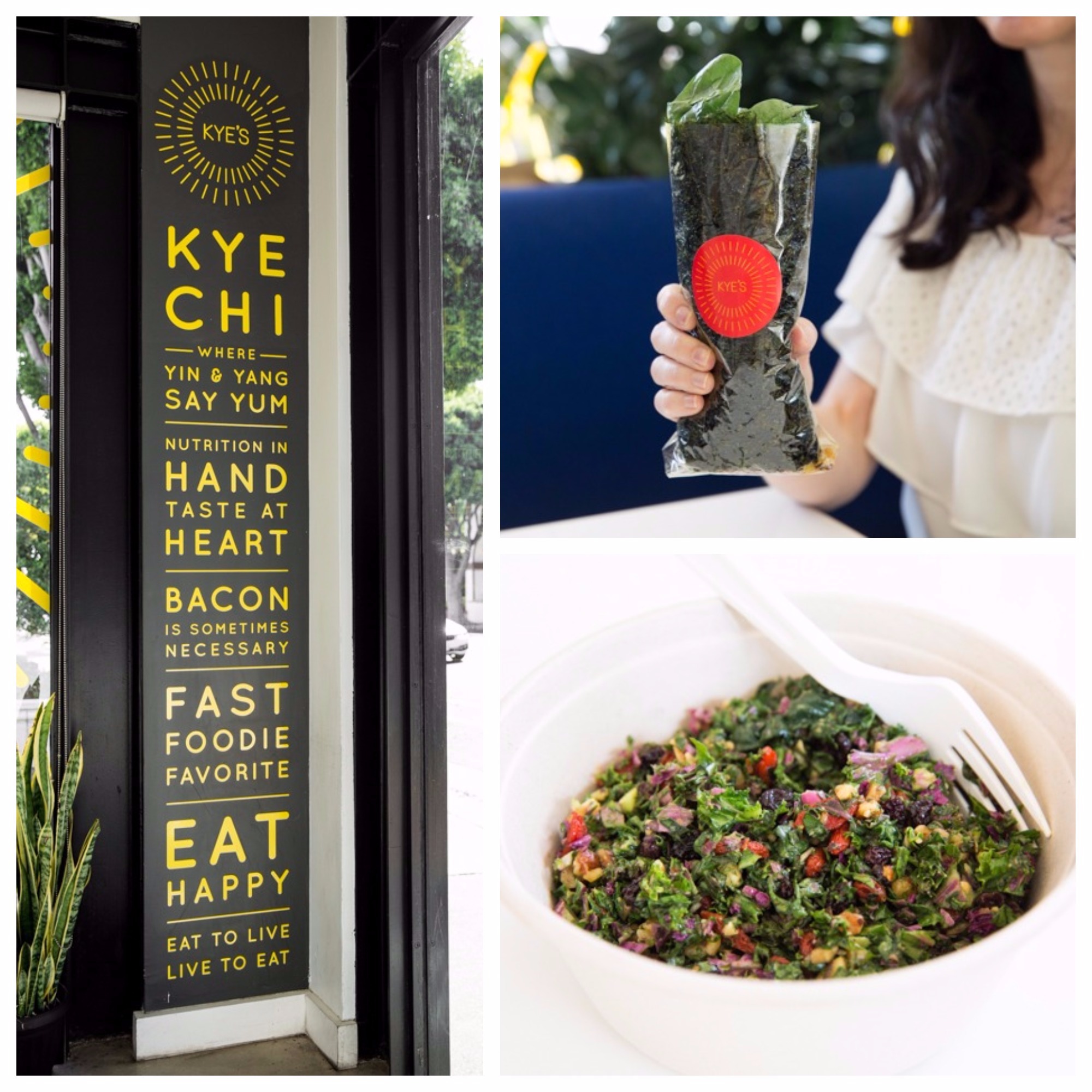 I ordered the Chicken Curry wrapped in Nori, which was so good! We also had the Sweet Kale Salad with goji berries, almonds and currants.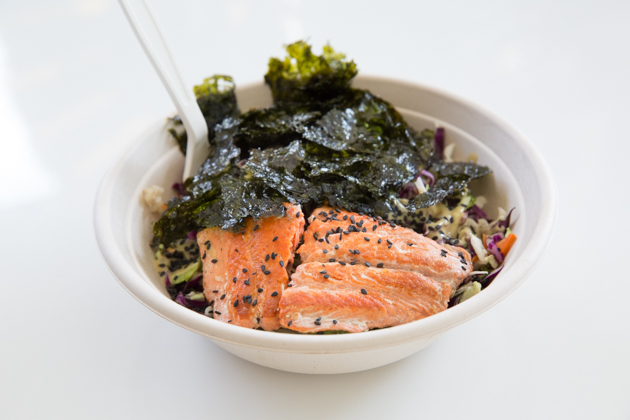 Mo ordered the Macro Bowl: seared wild salmon with macro pressed vegetables, brown rice, black sesame seeds and nori in a wasabi dressing. All of Kye's dishes can be ordered as either bowls or wraps.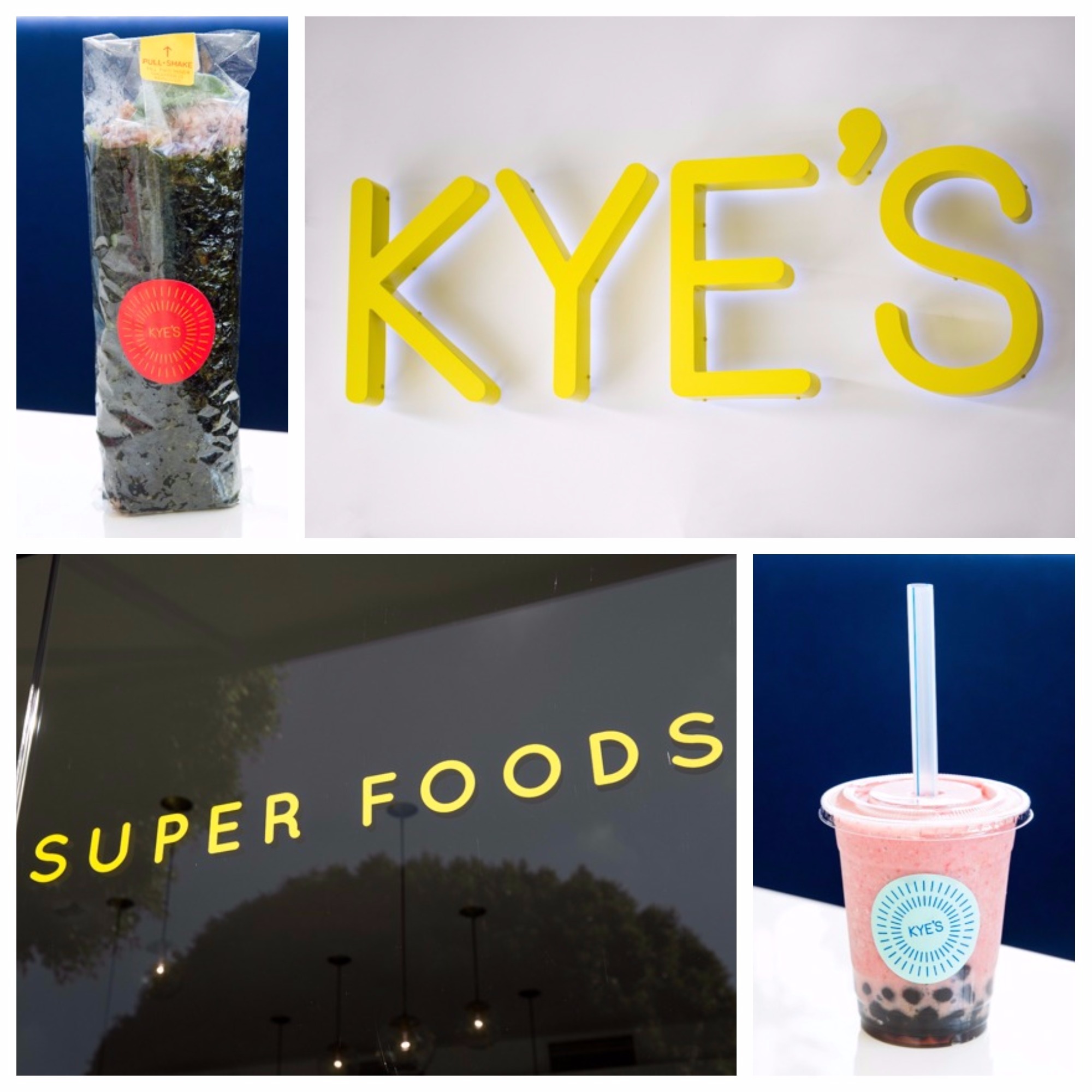 Kye's drink menu includes a variety of Boba's and an Aruveydic One A Day green juice blended with soaked cashews and coconut oil and served warm.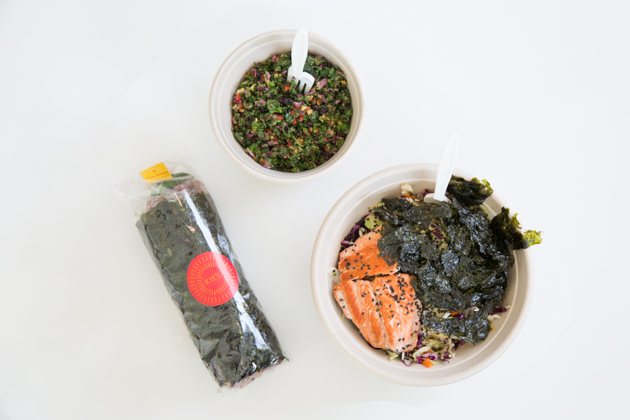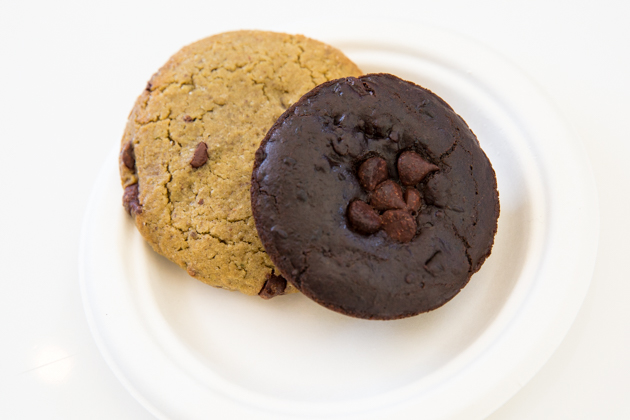 We finished the meal off with Kye's homemade gluten free desserts. An absolutely delicious Chocolate Chip Cookie and vegan Black Bean Brownie. So yum!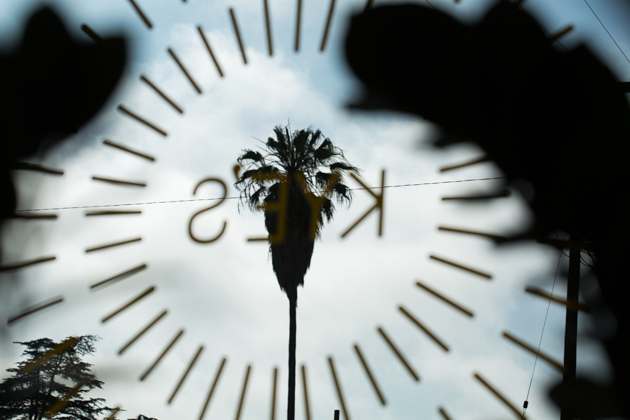 You can visit Kye's Montana at 1518 Montana Ave, Santa Monica, 90403. Check Kye's
website
for hours and catering menu.
Thank you so much for stopping by!
xoxo,
Lisa
Let's Connect!