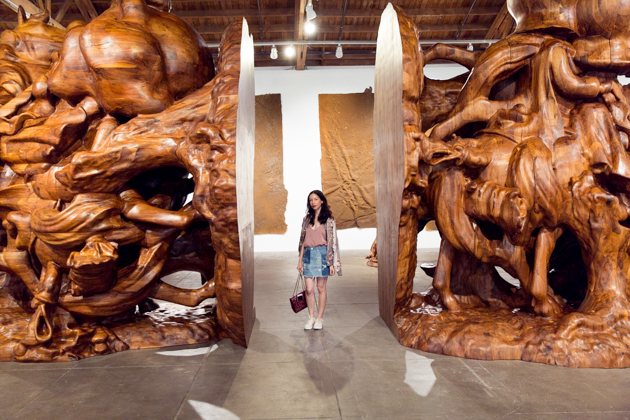 Wandering the halls of a gallery or museum is easily one of the best ways to explore a new culture or point of view. And if you are lucky enough to live in a major city, your options are often a car, bus or subway ride away. A few weeks ago Mo,
Rebecca
and I spent a hot afternoon wandering the halls of Hauser & Wirth, Los Angeles to visit their latest exhibits.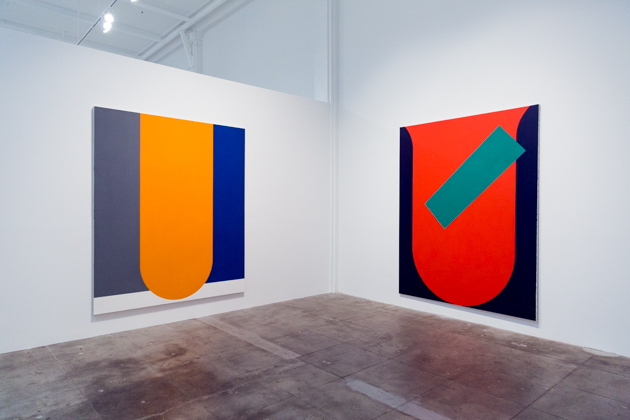 Hauser & Wirth was founded in 1992 in Zurich and has since expanded to include locations in London, New York, Somerset, Gstaad and Los Angeles. The gallery represents over 60 artists and estates who have been instrumental in shaping it's identity over the past quarter century. A family owned business with a global outlook, Hauser & Wirth inspires a diverse range of activities that engage with art, education, conservation and sustainability.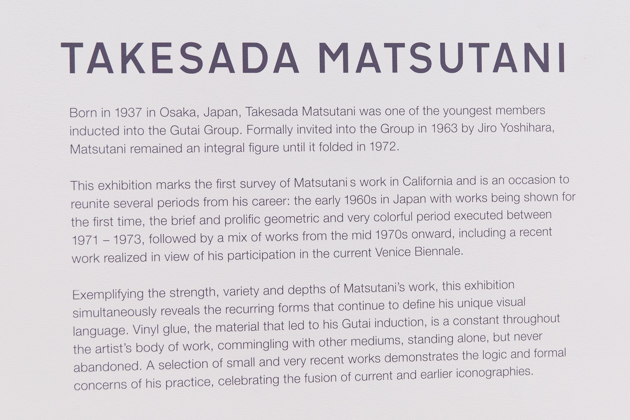 On the afternoon we visited we were able to view exhibits by Takesada Matustani, Paul McCarthy and Monica Sosnowska.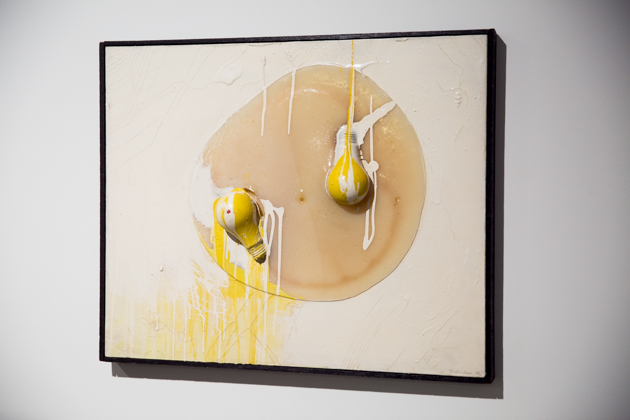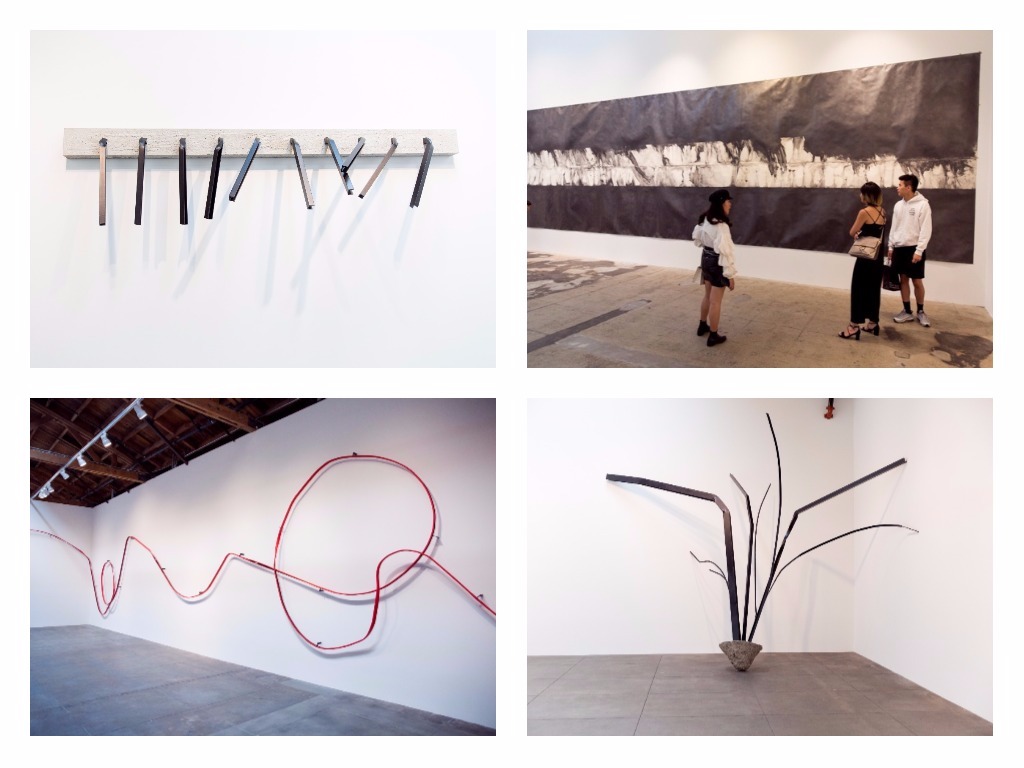 While I tend to gravitate towards more traditional and classical art, I also like to get out of my comfort zone and broaden my horizons every once and awhile.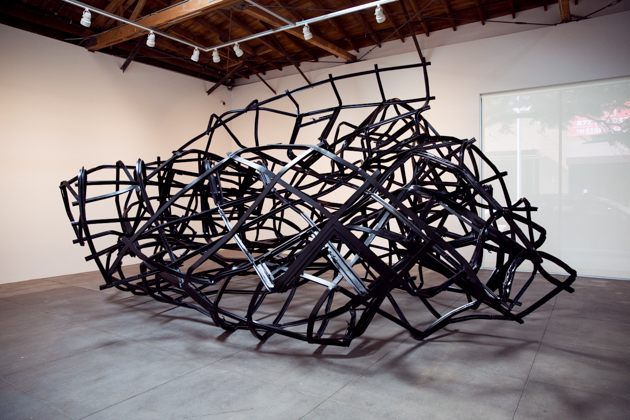 It's amazing the conversations you can strike up while trying to interpret pieces like this…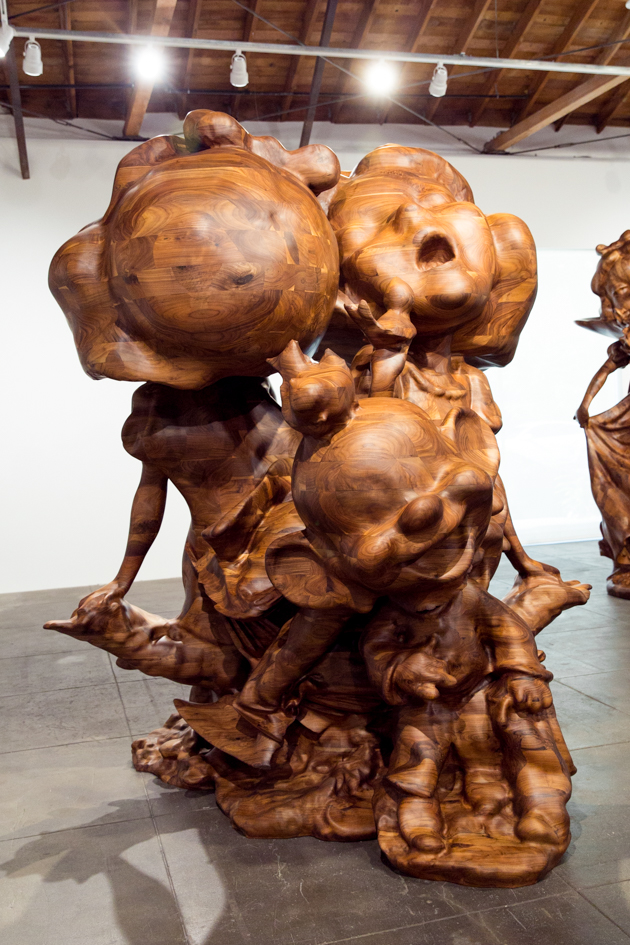 Or this! Rebecca loved this piece and felt that she could really relate to it.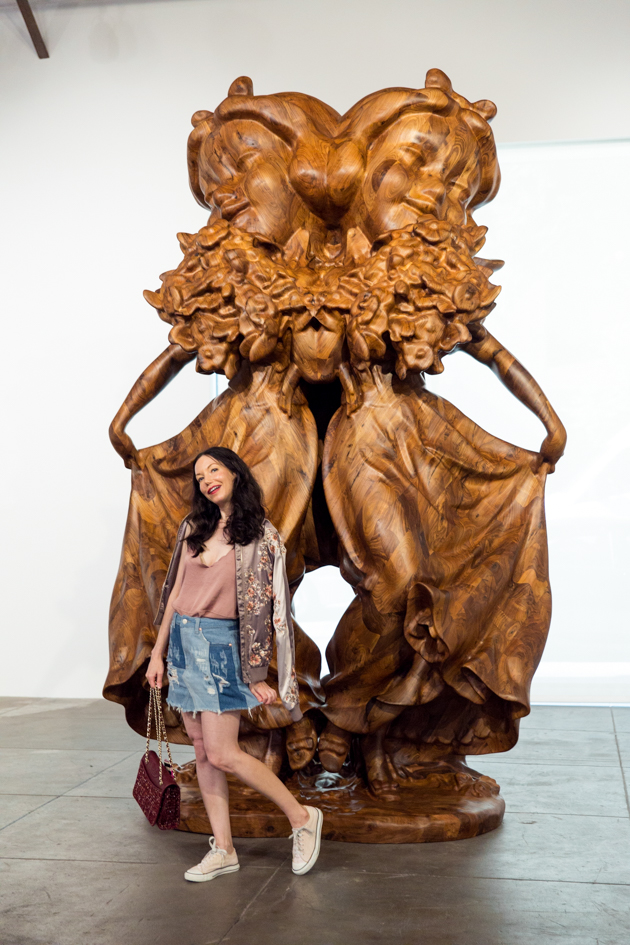 And she thought this Snow White interpretation reminded her of me and instructed me to pose with it. 🙂 I guess even cast in wood, I still resemble Snow White.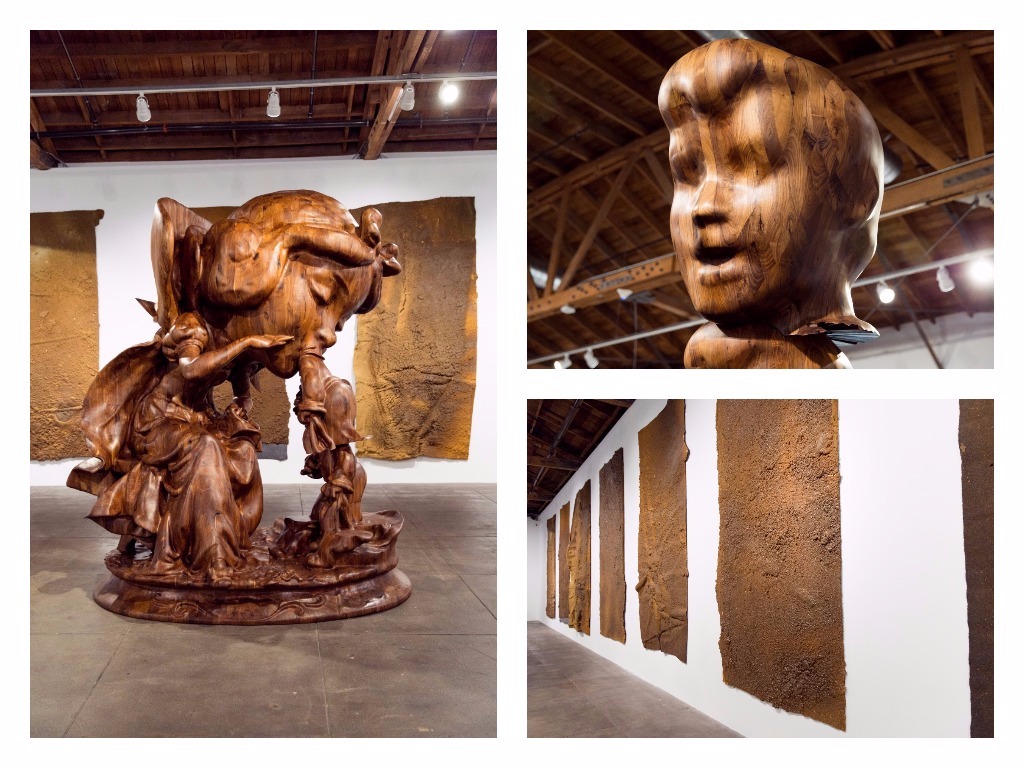 And here she is eating her dwarves… Hmmm….. What are you trying to say about me Rebecca?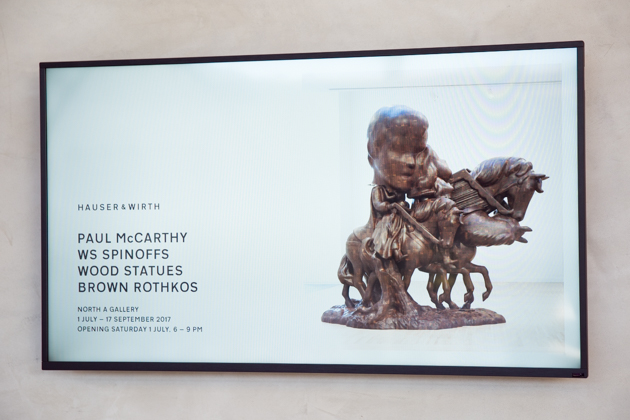 Be sure to plan for food and snacks. Hauser & Wirth is located next to
Salt & Straw
and it's partner restaurant
Manuela
and community gardens are located onsite.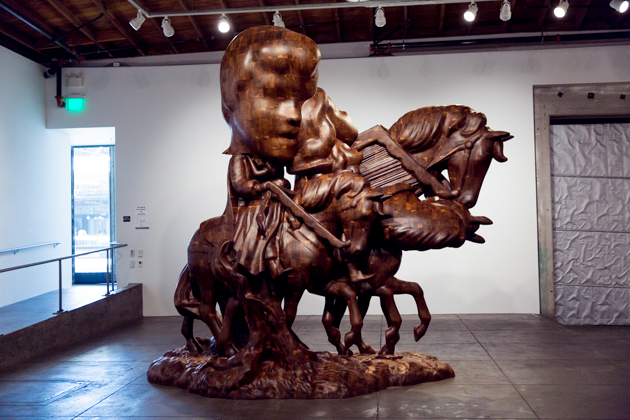 You can visit Hauser & Wirth at 901 East 3rd Street, Los Angeles CA 90013. Gallery hours are Wednesday through Sunday, 11 am to 6 pm. Admission is free. For directions and current exhibit information, visit Hauser & Wirth's Los Angeles site
here
.
For outfit details please view my previous post
here
.
Thank you so much for stopping by!
xoxo,
Lisa
I am featured in this weeks Independent Fashion Bloggers, Links a la Mode. Be sure to check out the links of my fellow bloggers below.
Links à la Mode, October 15th, 2017
SPONSOR: Amazon's Shopbop Bop Basics, Jacquemus Shoes, Marchesa Notte Dresses, HATCH, Cuero & Mor, Christian Benner, Cropped Sweaters, Statement Jewelry, Velvet Bags, Men's Bricktown