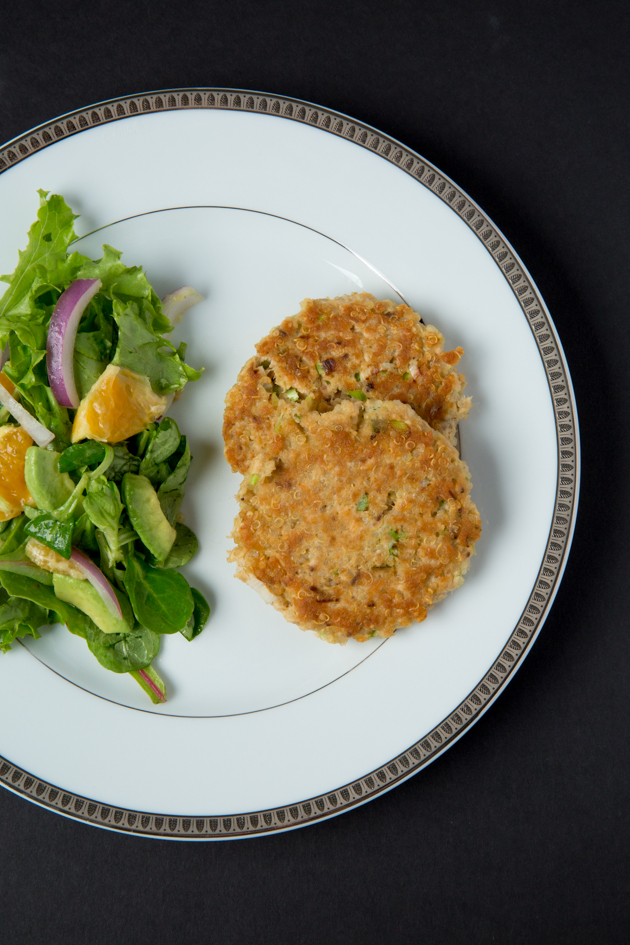 Happy Thursday! This Salmon Quinoa Croquette recipe has been a long time in the making. It all began many years ago when I started dating Mister Pretty Little Shopper. He took me out for a few nice dinner dates and as I was a broke college student at the time, I invited him over to my tiny Hollywood studio apartment for dinner. Sadly, I wasn't much of a cook back then. My culinary repertoire at the time consisted of spaghetti, oven baked salmon and toaster waffles. But nonetheless, I called my mom and asked her for her salmon croquette recipe. I was aiming to impress.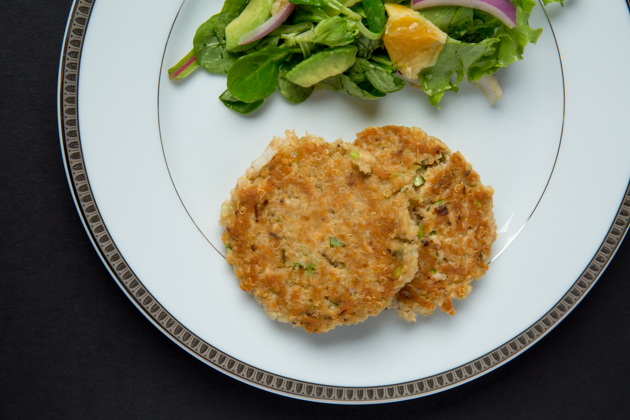 Lucky for my (now) husband, I've since greatly expanded my cooking skills. And lucky for me, that first dinner I made didn't send him running for the hills. He often likes to remind me that those first "Salmon Croquettes" were more "Croquette" than salmon.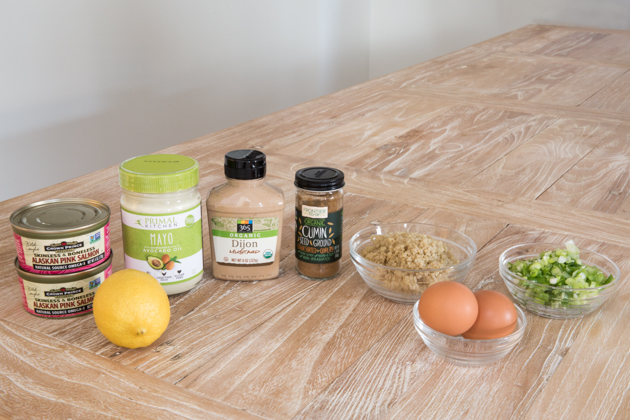 What you will need:
2 6 oz. cans of Wild Pink Alaskan Salmon (boneless and skinless)
2 farm fresh eggs
1 cup cooked quinoa
1/4 cup chopped scallions
2 Tbsps. fresh lemon juice
1 Tsp. Primal Kitchen Avocado Oil Mayo
2 tsps. Dijon mustard
1 tsp. grated lemon rind
1/2 tsp. cumin
Pinch of sea salt and freshly ground pepper
Olive oil, coconut oil, avocado oil or ghee for cooking.
**Use organic ingredients where possible.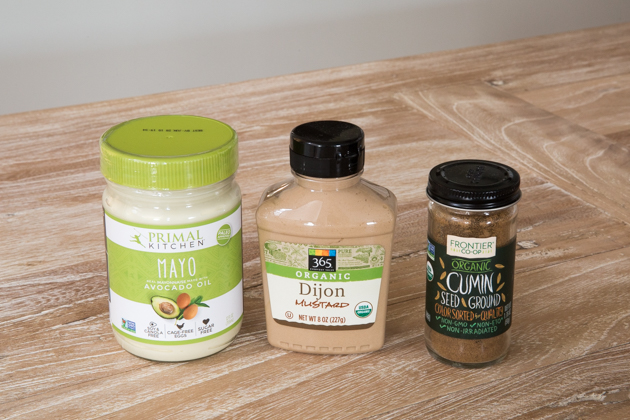 Lightly beat the eggs. Add the salmon breaking up the larger chunks into smaller flakes. Add the remaining ingredients and whisk together until evenly combined.
Use your hands to form the batter into patties. Preheat a large skillet to medium heat and cook the Samon Quinoa Croquette patties over medium heat for about 5 minutes on each side or until cooked through.
Makes about 8 Croquettes.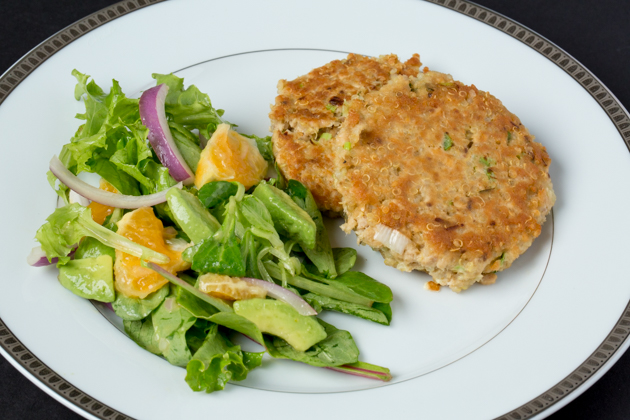 Serve with this refreshing
Citrus, Avocado and Red Onion Salad
for a light and refreshing meal. Let me know if it gets you a second date.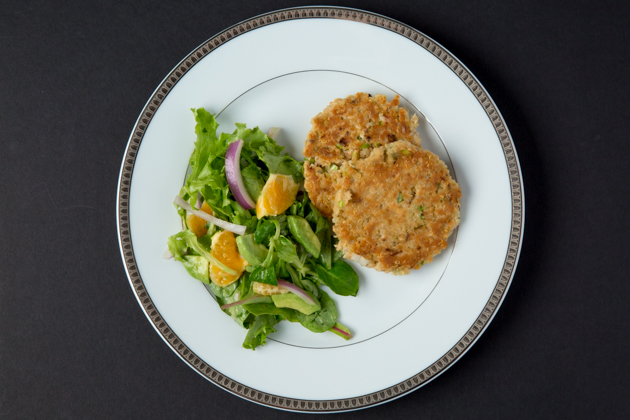 What was the first meal you made for your significant other? Do you have a cooking fiasco you've never lived down? Please dish!
Thank you so much for reading!
xoxo,
Lisa
Let's be social!