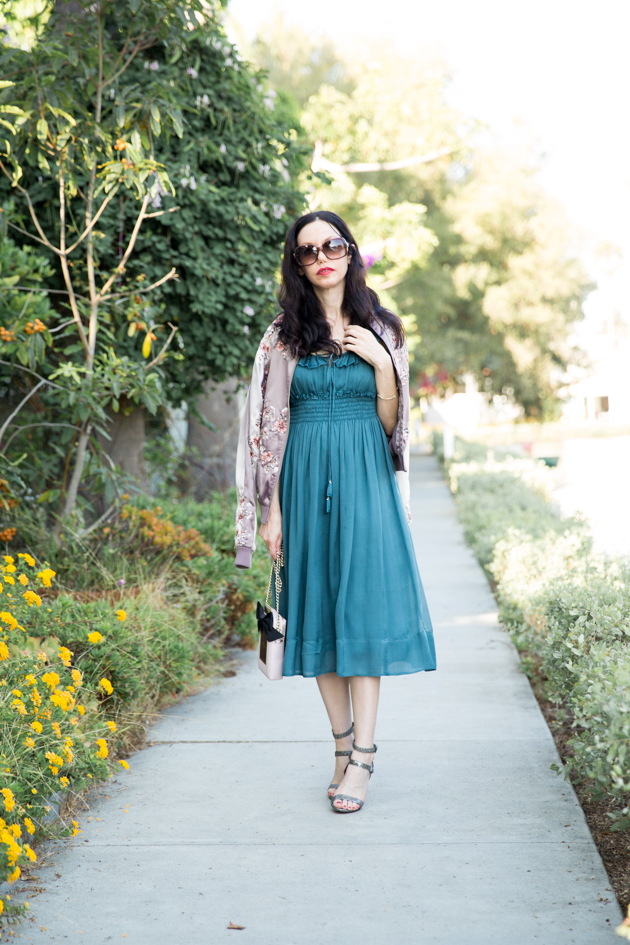 Happy Monday! Hope you had the most wonderful of weekends! I spent a full day on Friday at The Collective Affair's FASHION, FOOD & TRAVEL Conference. It was an exhilarating and informative day packed with great advice from bloggers, brands and entrepreneurs. I loved hearing from bloggers Gregory Dava who discussed the importance of constantly pitching yourself since "No one knows who you are until you, like, literally tell them" and Elizabeth Keene who gave savvy advice on taking your photo shoots to the next level. Boss Box and Blogger Babes founder, Heidi Nazarudin, is always a pleasure to hear from and chat with as she continually comes up with new business ideas. It's amazing how she somehow manages to balance them with her blog for successful and sophisticated women, The Ambishonista.  I was also really inspired by hearing of the risks Alexis Schulze took to found and grow Nekter Juice Bar, and to learn how designer and founder Amber Farr started  Flynn Skye out of her garage and the dedicated effort she puts into interacting with her customers on social media. Be sure to follow The Collective Affair here to find out about future conferences and events.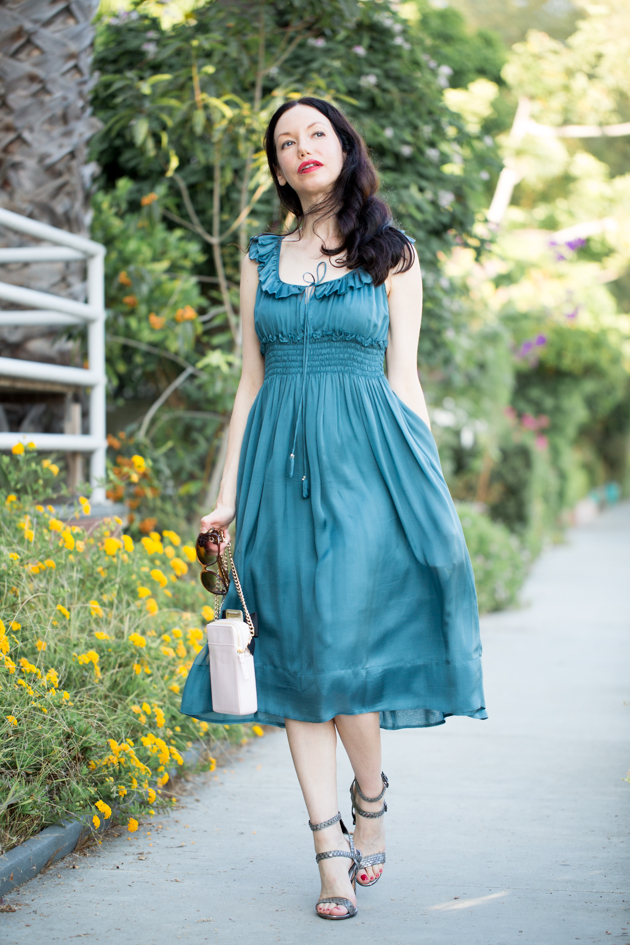 Now let's talk about this outfit. If you've been reading my blog for awhile, you already know that I am a big fan of shopping my own closet and putting together new looks with previously styled items. This ethereal chiffon dress is an older piece from Rebecca Taylor that I had previously worn to brunch events in the Spring. In order to transition it to Fall I styled it with a warmer toned bomber jacket and bag and finished off the look with metallic sandals to give this girly dress an edge.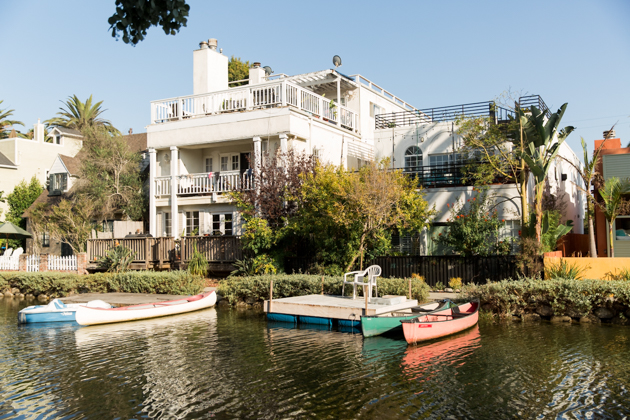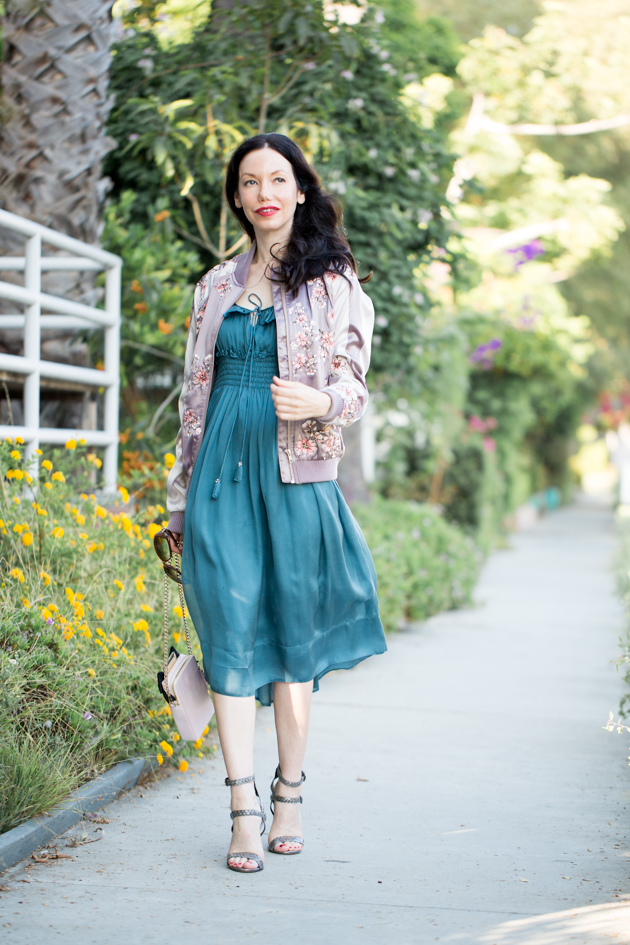 It's still pretty warm here in Los Angeles, but a good bomber jacket is a must have wardrobe staple as it tends to cool down at night.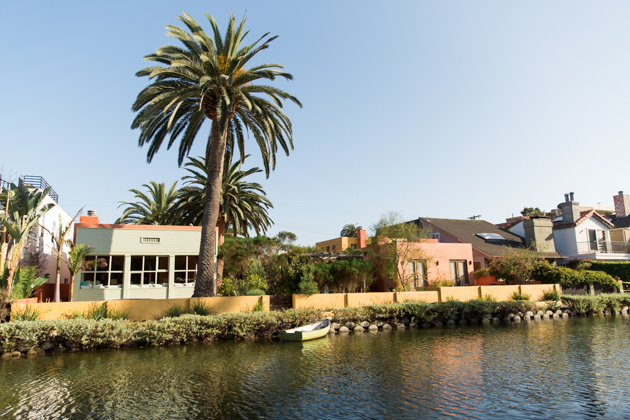 Shop my look: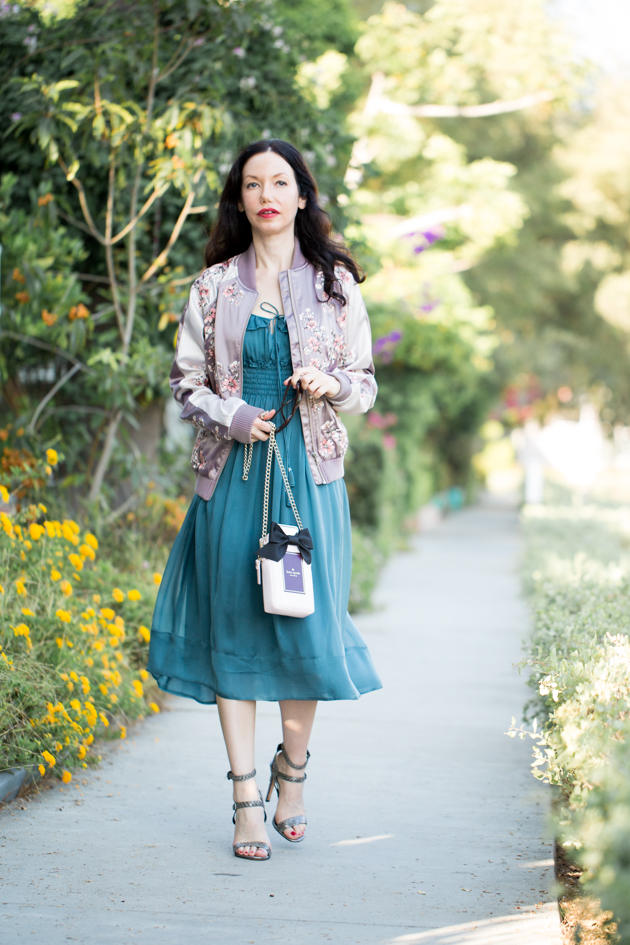 I would love to see how you restyle your wardrobe. Please follow me on Instagram @lisavmorgan and tag me to share your favorite looks!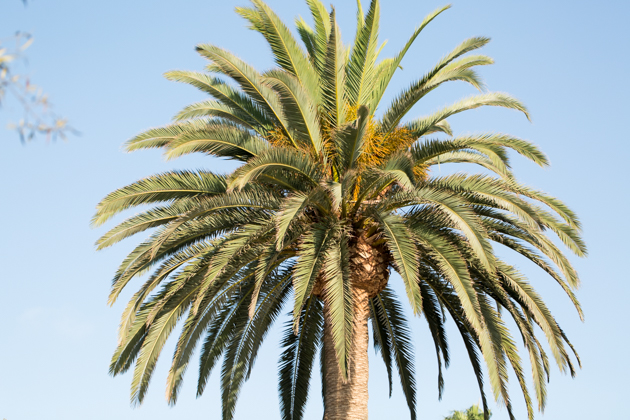 Photos by Mo Summers.
Thank you so much for stopping by!
xoxo,
Lisa
Let's be Social!