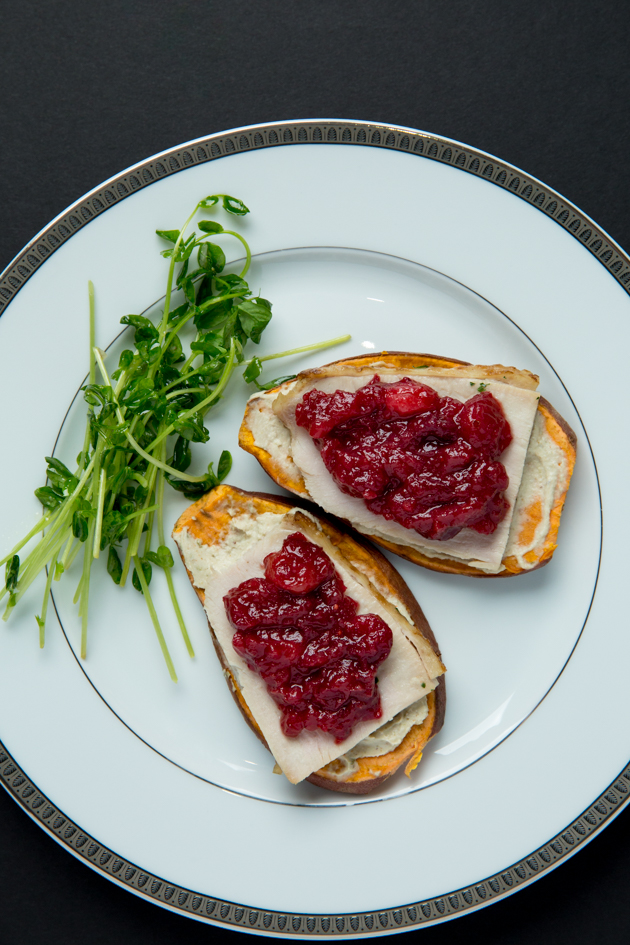 Happy Friday! If you live in Los Angeles (or spend a lot of time looking at food photos on Instagram), you might have seen the new Sweet Potato Toast trend pop up on your radar. And if you haven't tried it yet, let me tell you that Sweet Potato Toast really is the new Avocado Toast. Especially because, if you're gluten-free like me, you can make Sweet Potato, Avocado Toast!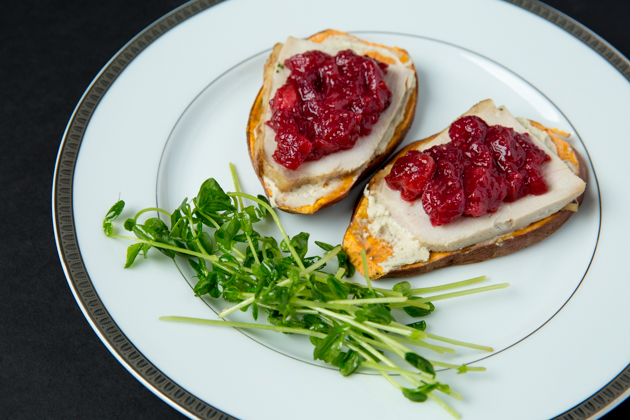 Since November is just around the corner, I thought I would get into the holiday spirit with a delicious, Turkey and Cranberry, Sweet Potato Toast. This recipe is simple to make and a perfect addition to a Holiday Brunch or High Tea. It would also be an excellent choice for a Friends-giving menu or potluck. If you're anything like me though, you'll just make a big batch and eat it all yourself. For reasons that I still have yet to comprehend, the hubby is not a fan of either sweet potatoes or cranberries (Insert horrified emoji face here). Oh well, more for me! 🙂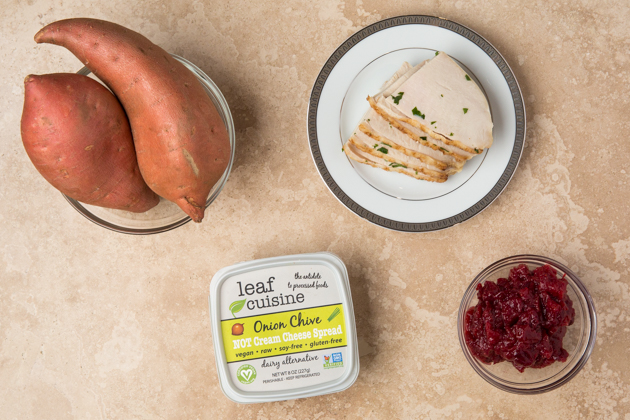 What you will need:
*2 Sweet Potatoes (Yams will work too)
*Sliced Turkey (would recommend slicing slightly thinner than shown in pictures as it was easier to eat with a thinner sliced batch)
*Honey Sweetened Cranberry Apple Sauce (
homemade recipe here
) / Store bought will work if you don't have time to make it from scratch
**Use organic ingredients where possible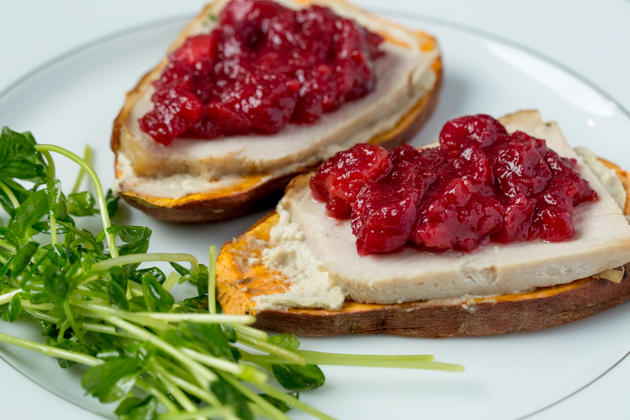 Preheat your oven or toaster oven to 425 degrees. Cut off the ends of both sides of your sweet potatoes. Thinly slice them length wise into 1/4 to 1/3 inch strips and place on a baking sheet. You can drizzle the sweet potato slices with a bit of olive oil and sea salt if you'd like, but be careful not to let the toasts get too moist. Bake for 15 to 25 minutes or until sweet potatoes are soft and starting to lightly brown.
Remove the sweet potatoes from the oven and let them cool off for a few minutes. You don't want them too hot, but just warm enough that the cream cheese or non-dairy cheese won't melt.
Turn off the oven and place the turkey on a baking sheet or oven safe plate and let it warm in the turned off oven while you are preparing the toast and micro greens. No need to turn the oven back on… you just want to warm the turkey to match the sweet potatoes.
Spread a thin layer of the cream cheese or non-dairy cheese on the toast. Add a slice of turkey and top off with the cranberry apple sauce. Garnish your plates with the tossed micro greens and serve immediately.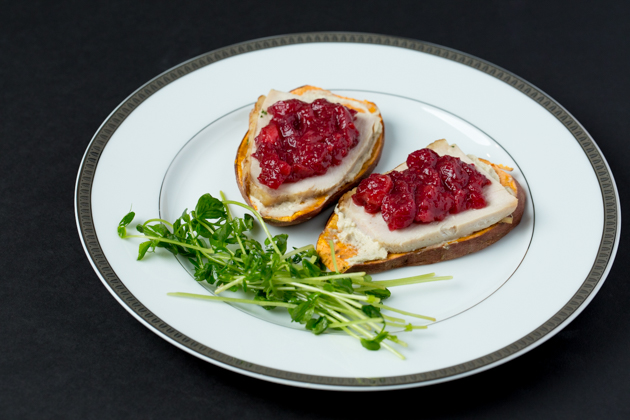 Have you tried Sweet Potato Toast yet? Please let me know what you think of this recipe and share your favorite toppings in the comments below.
Thank you so much for stopping by!
xoxo,
Lisa
Let's be Social!