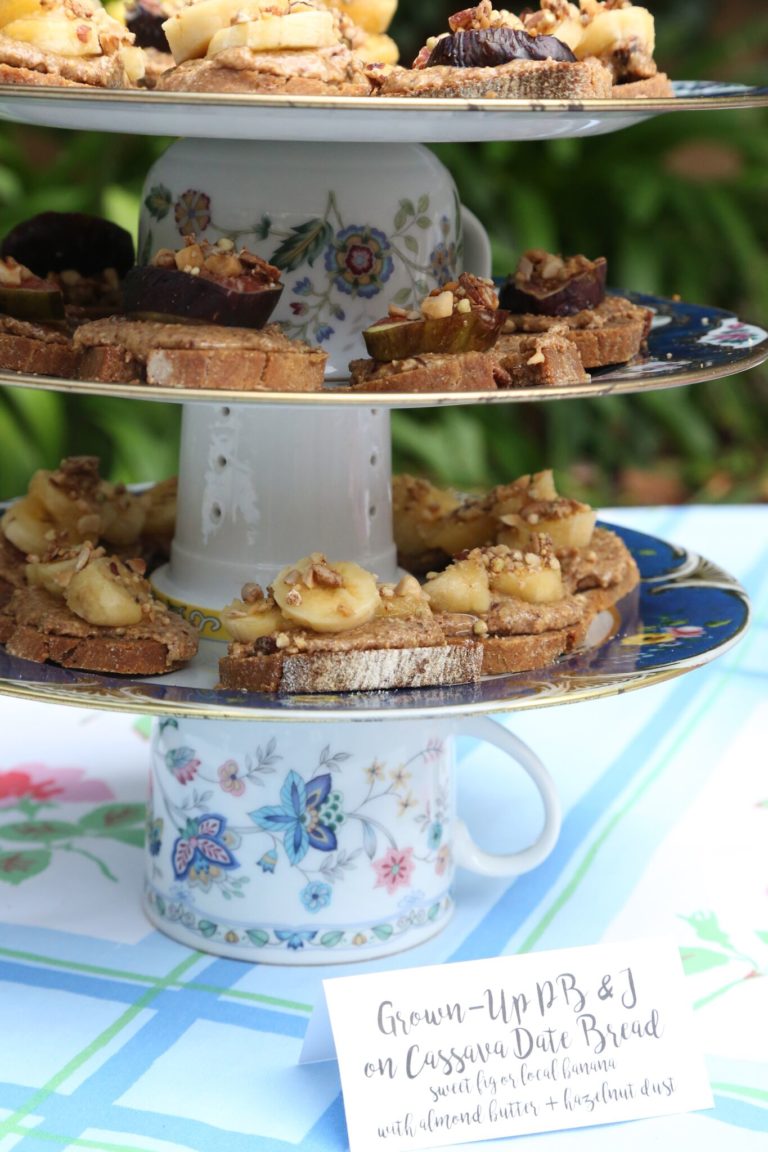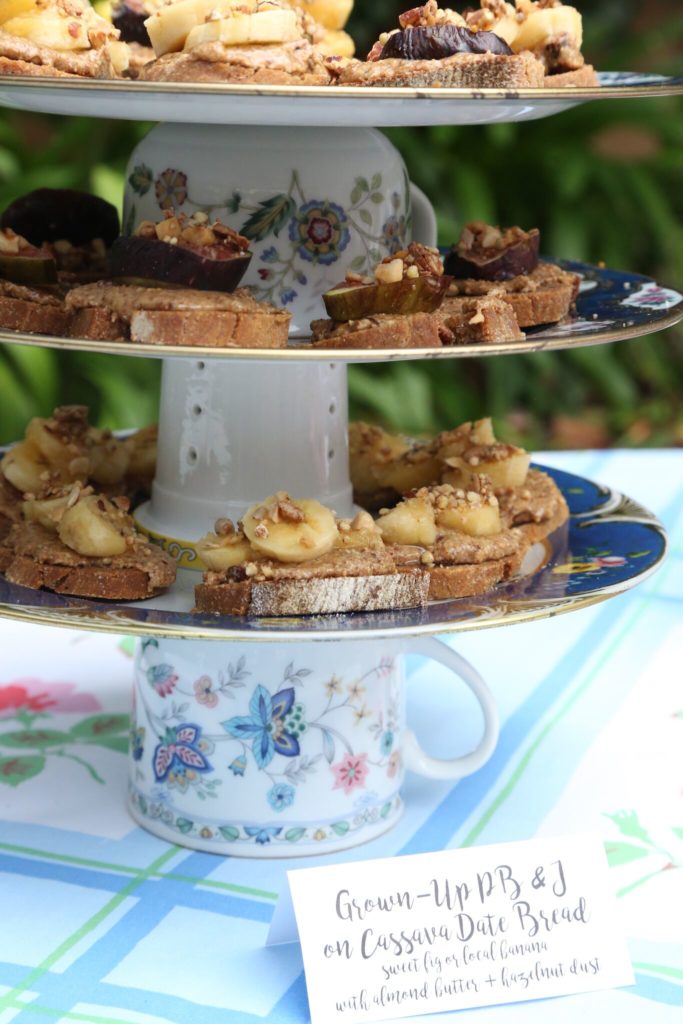 Happy Weekend! If you happened to catch my post from
The New High Tea
, I threw with Lili Fuller, you'll remember that I promised you a follow up video tutorial and recipes. It's a lovely time of year to invite your friends and family to enjoy a High Tea Party, but then again, when isn't it a good time for High Tea? I mean, back in the day, the Brits considered Tea a daily meal.
Today we are showing you how to make gluten free tea sandwiches. Be sure to check out our video below and scroll down for our menu, invitation and shopping list.
First things first… We decided to create a menu that was entirely gluten and dairy free, but also delicious.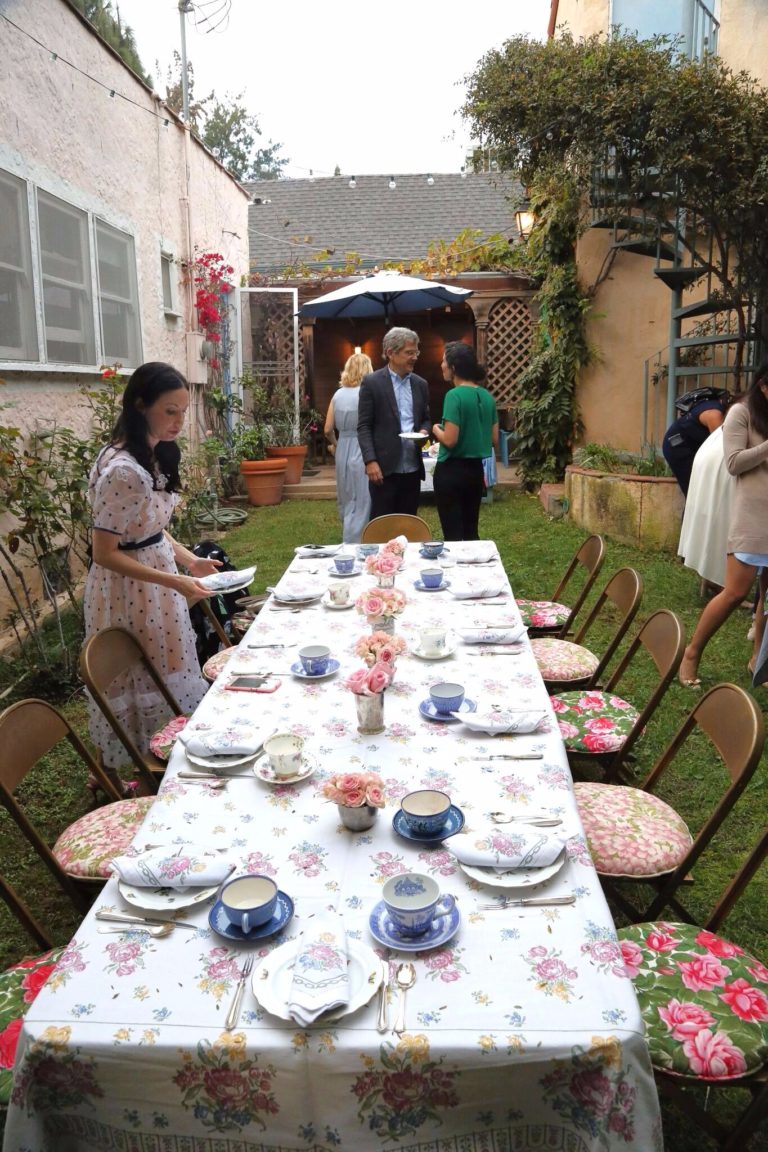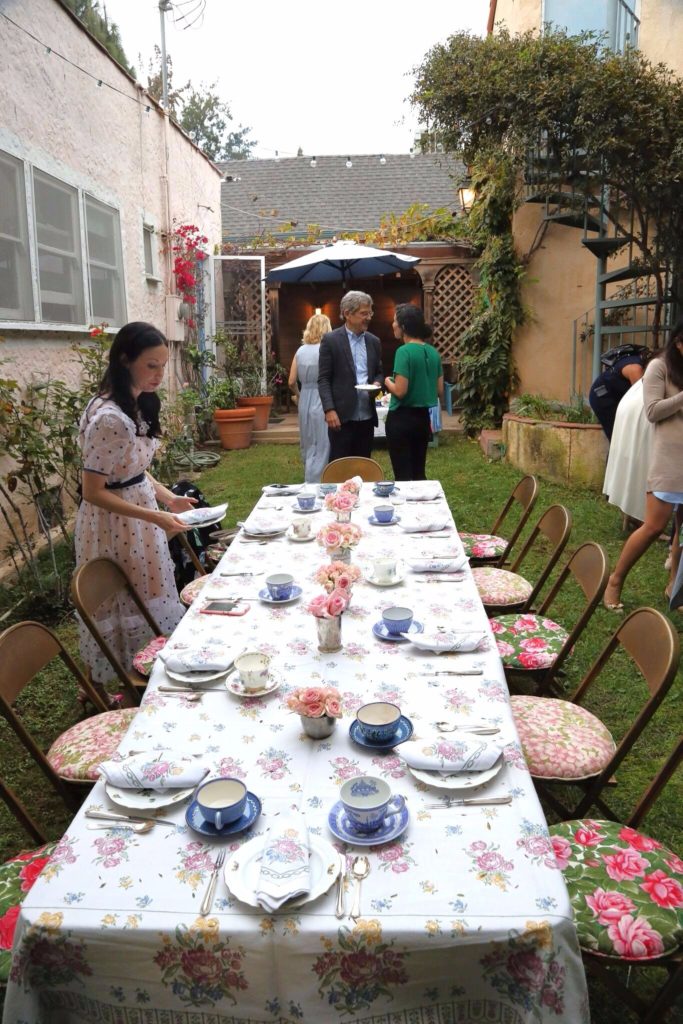 The New High Tea Menu:
Smoked White Fish Tartines with Arugula
Sweet Fig & Walnut Butter Tartines
Gluten-Free Scones with Coconut Cream & Assorted Jams
Botanical Chocolate Tea Tray
Assorted Choice Organic Teas & Milks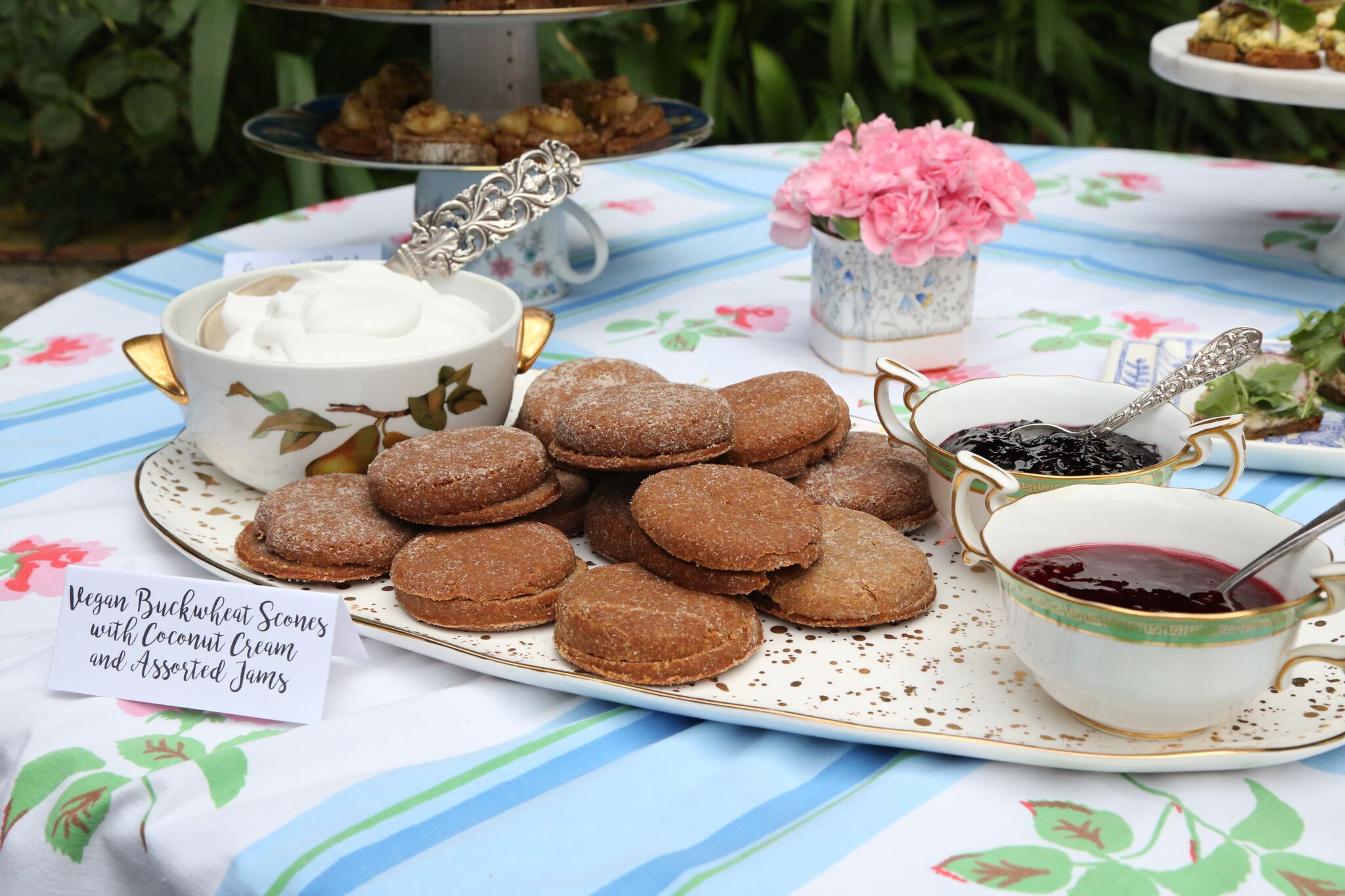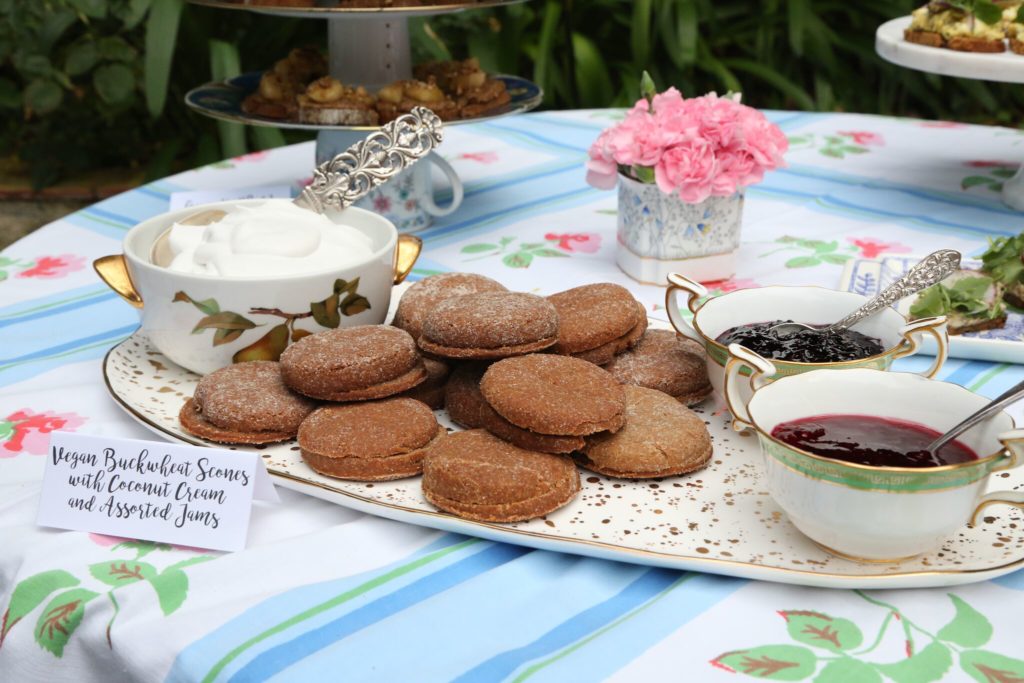 Next we created a guest list and sent an invitation using
Paperless Post
. They had so many options to choose from. Lili and I created a secret
Pinterest board
so we could share our ideas throughout the process. You can pin your Paperless Post invitation choices and invite your co-hosts to pick their favorites to narrow down the decision.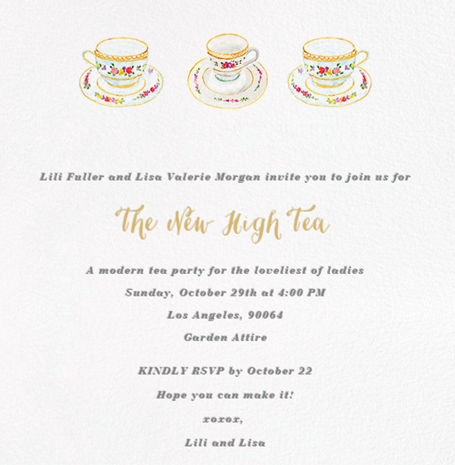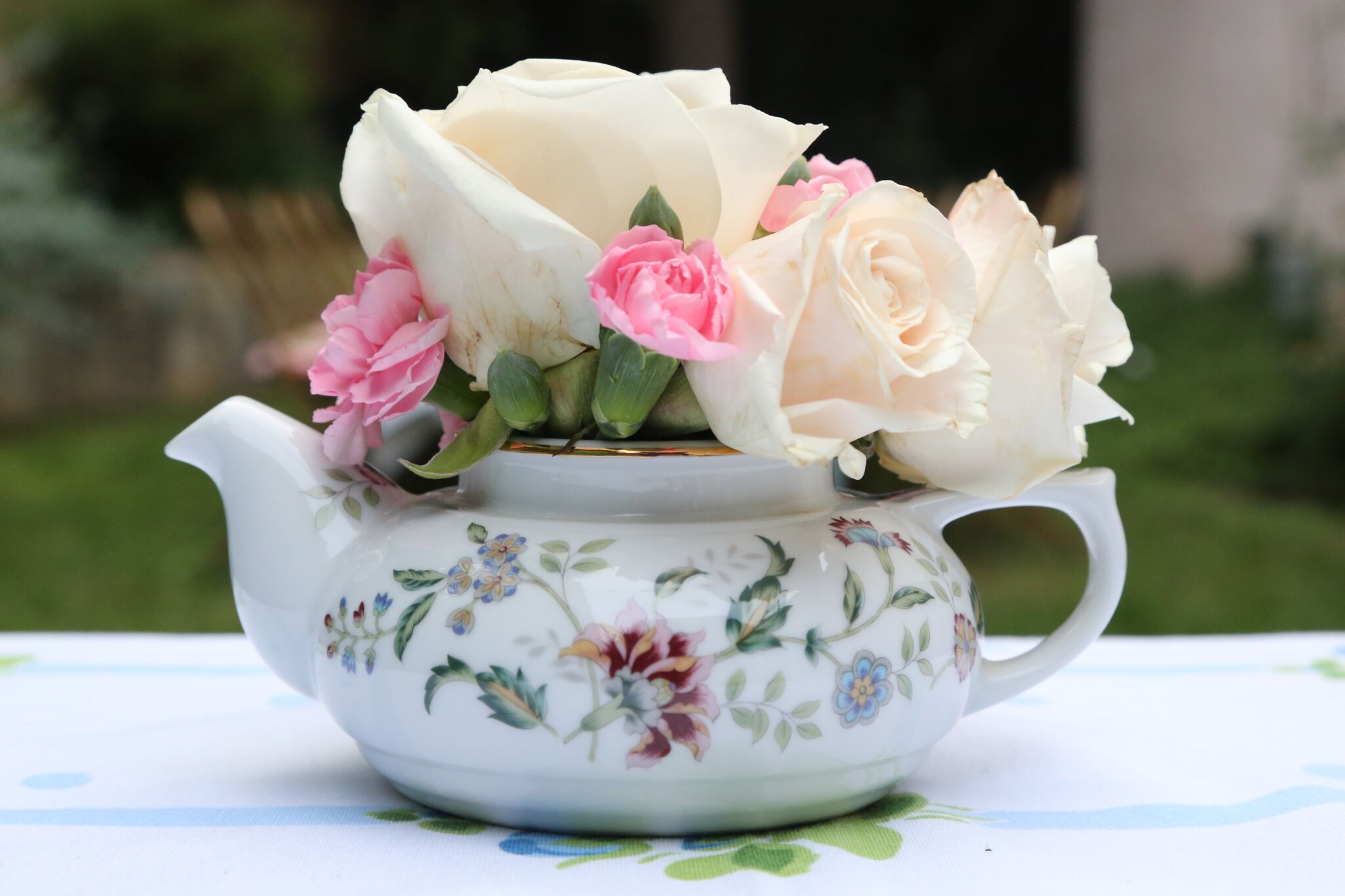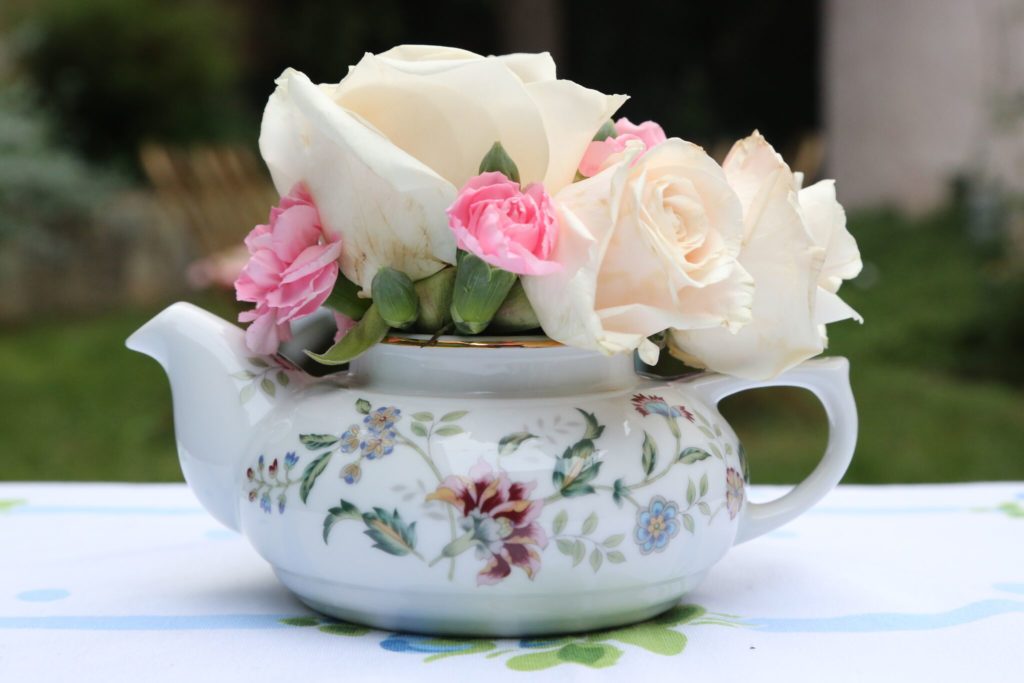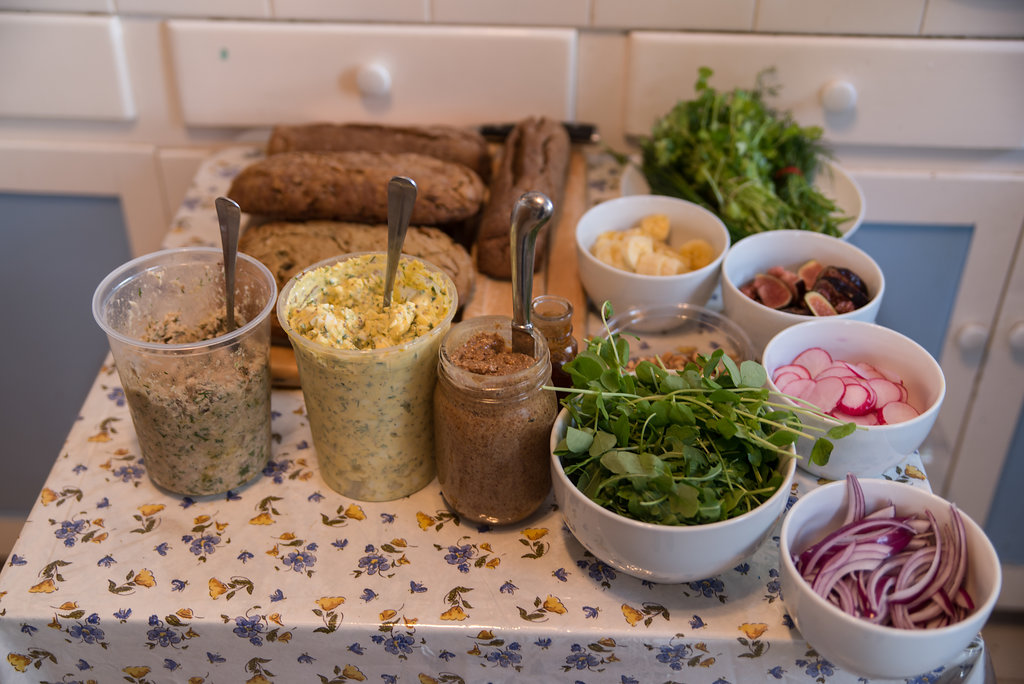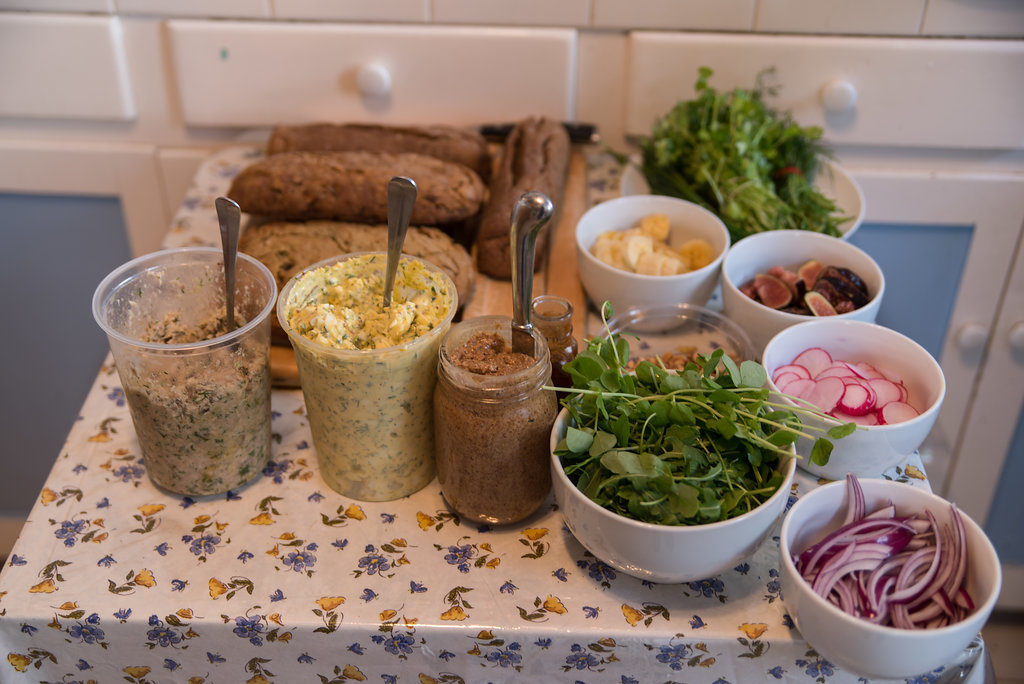 Gluten Free Tea Sandwiches Recipes: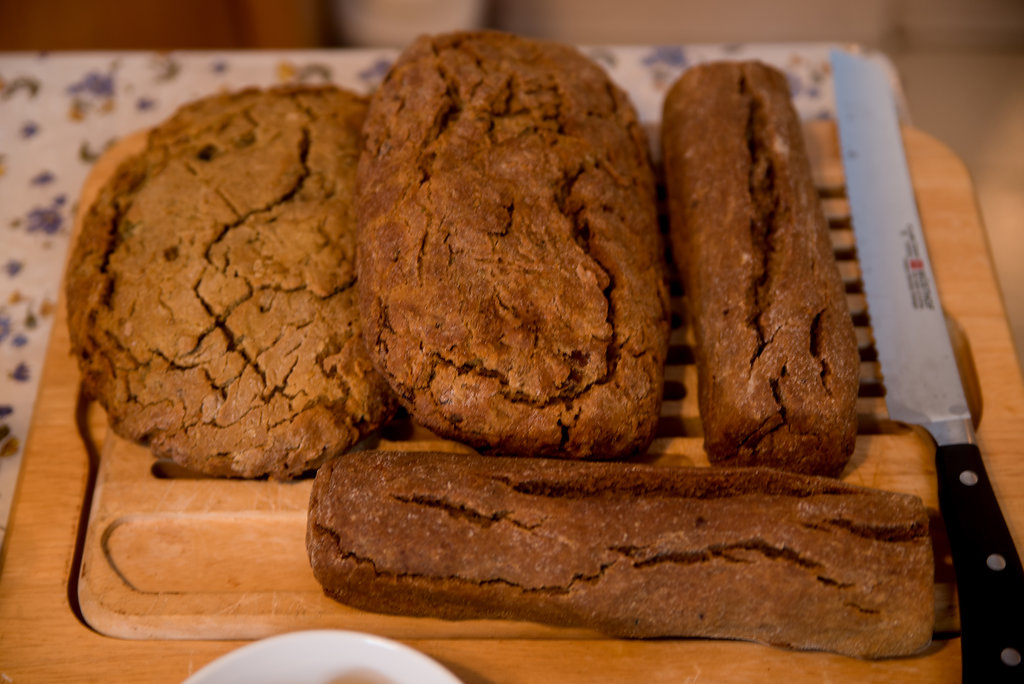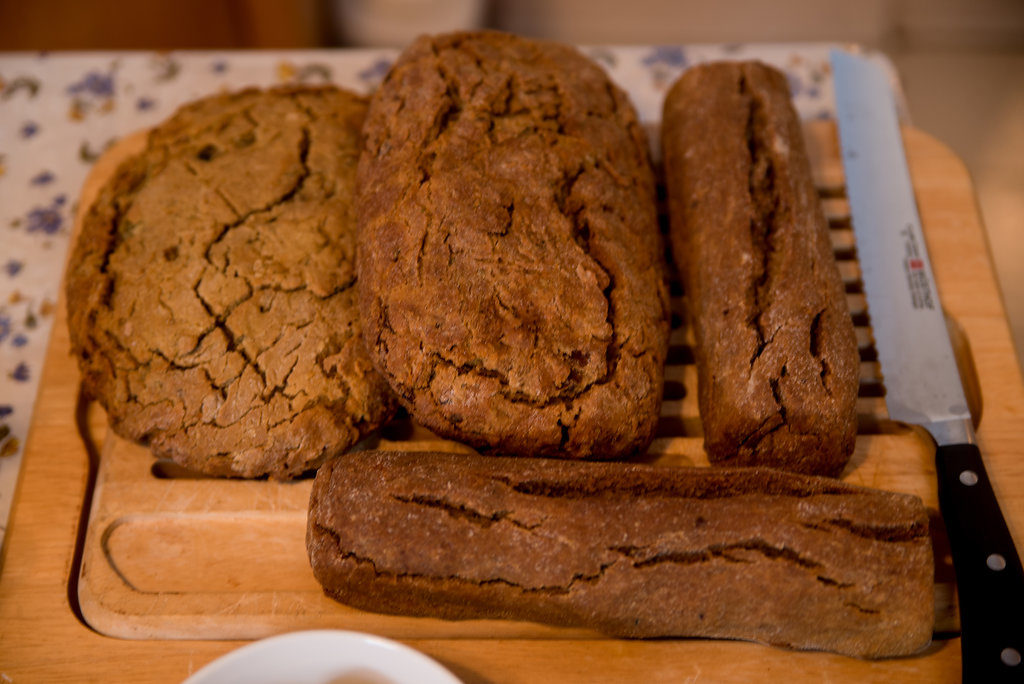 CASSAVA BREAD:
** For a sweet variation, substitute caramelized onions for date paste and chopped walnuts.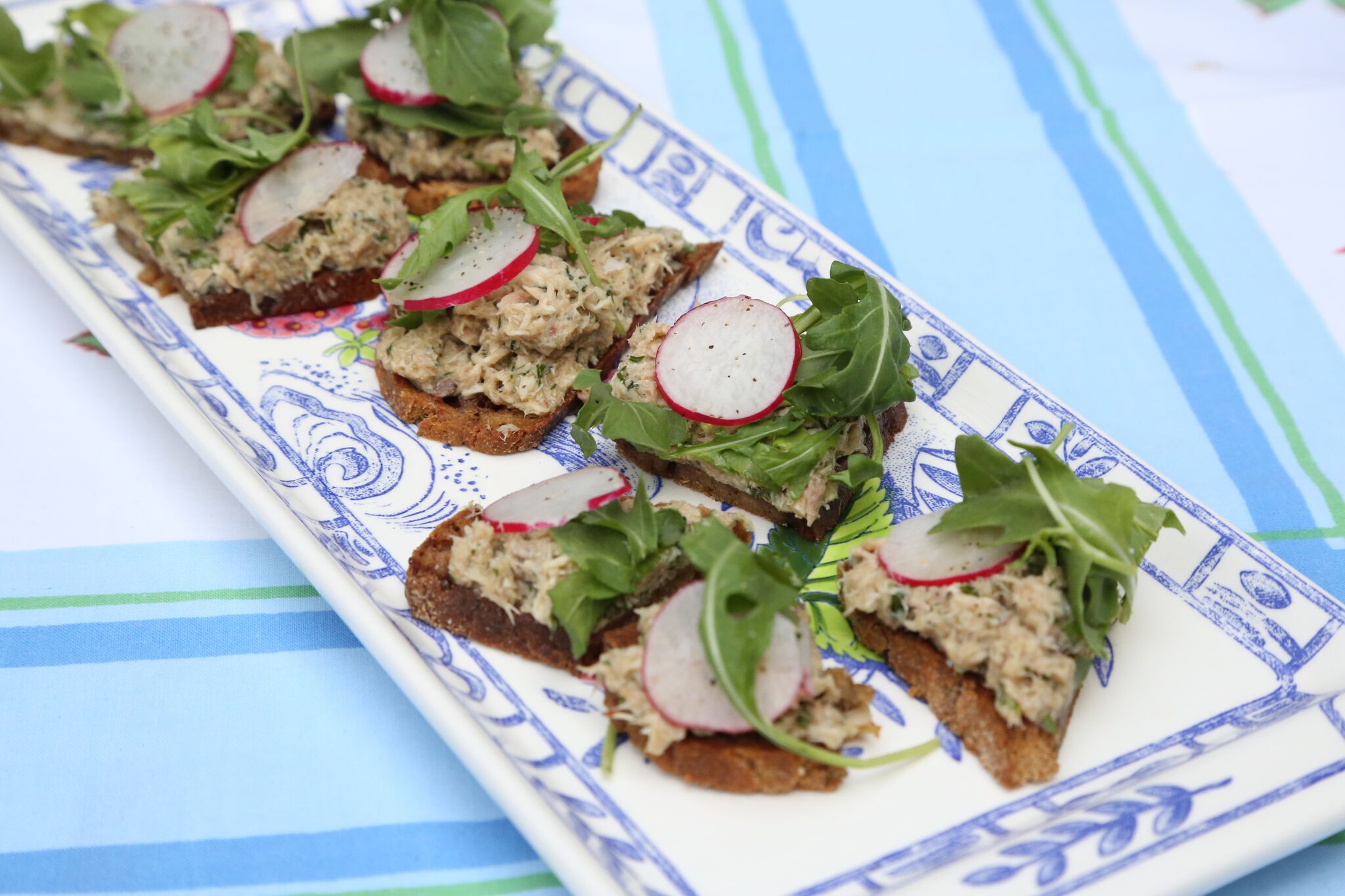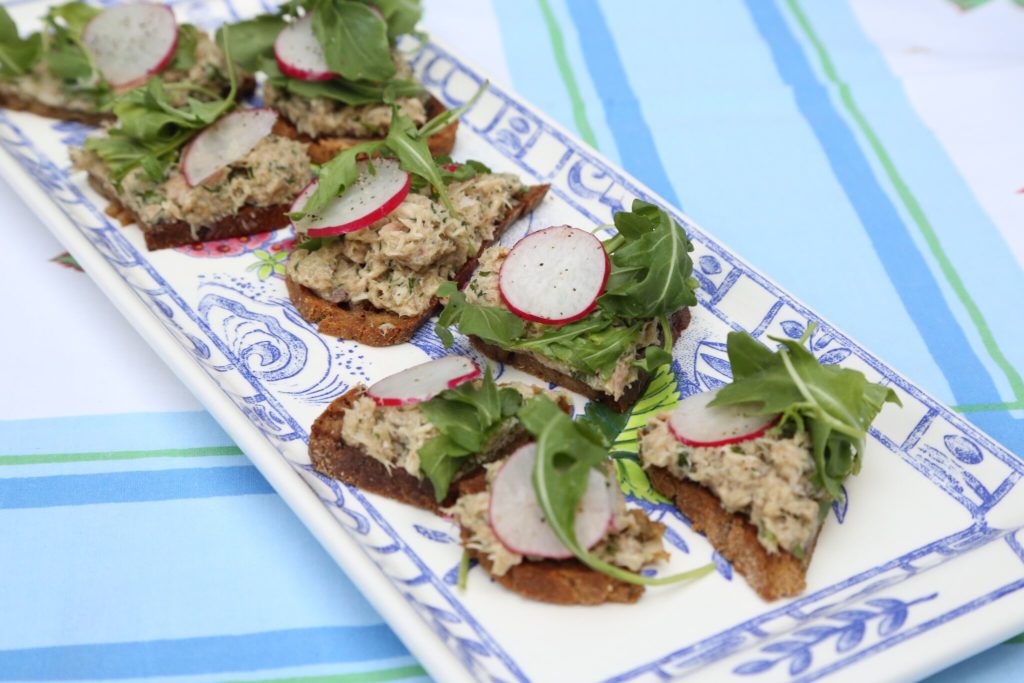 SMOKED-FISH TARTINES:
You will need:
– 1 can of smoked mackerel (or any other smoked fish you prefer)
– 2 tablespoons olive oil
– 3 tsp. grainy mustard
– 2 tsp. fresh lemon juice
– Arugula
– A couple Radishes
– Salt and pepper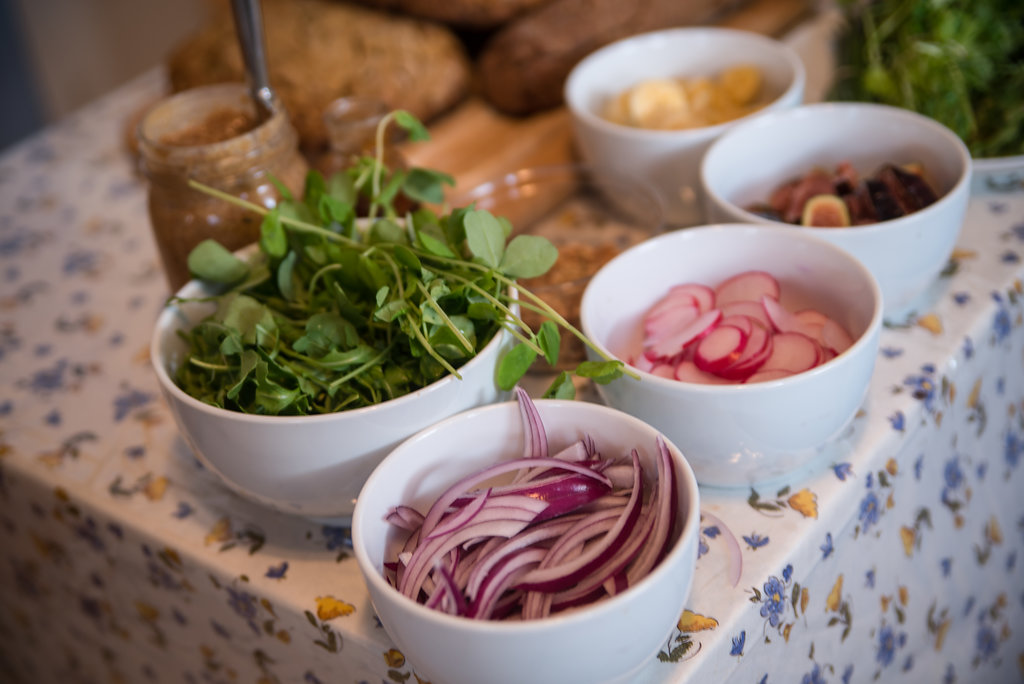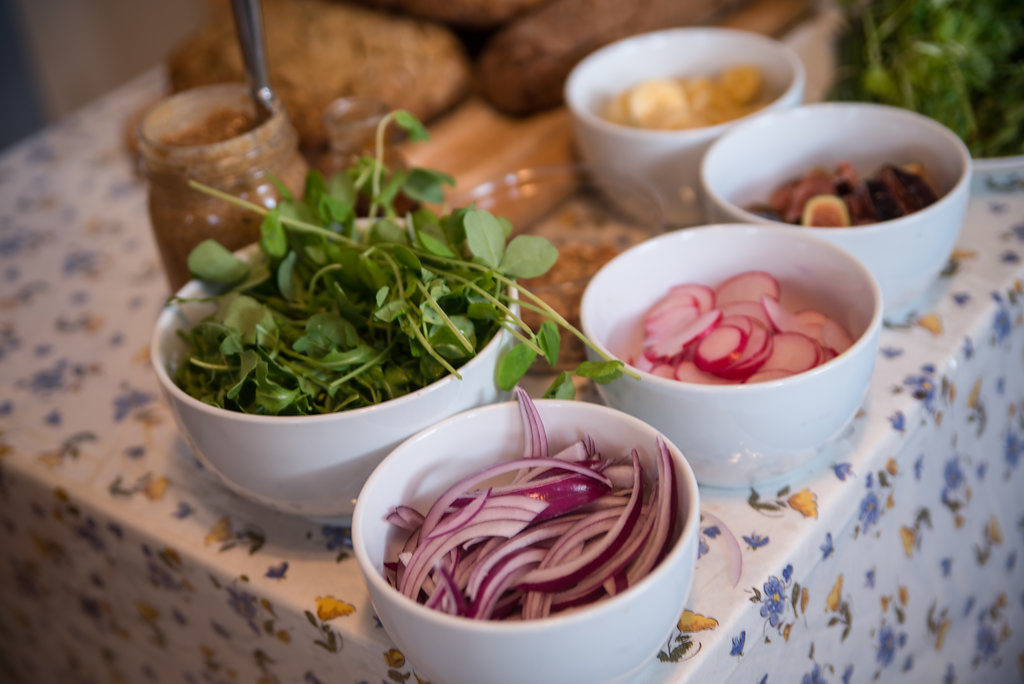 1. Combine mackerel, olive oil, lemon juice and mustard together. Salt and pepper to taste.
2. Cut the cassava loaf into 1/2 inch slices. Toast in the oven.
3. Spread one spoonful of smoked fish spread on each toast.
4. Top with arugula and a few sliced radishes
5. Drizzle olive oil, and salt and pepper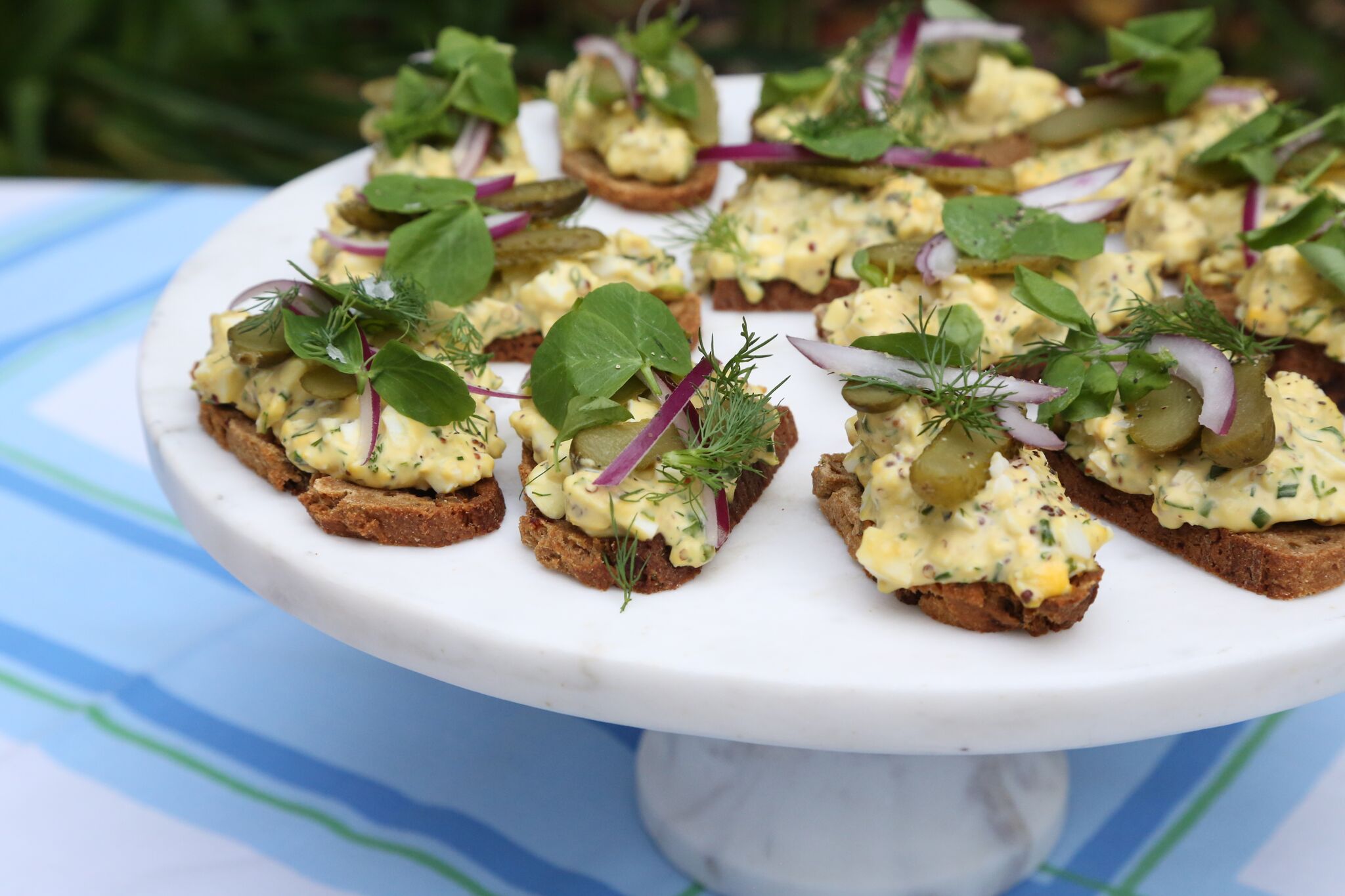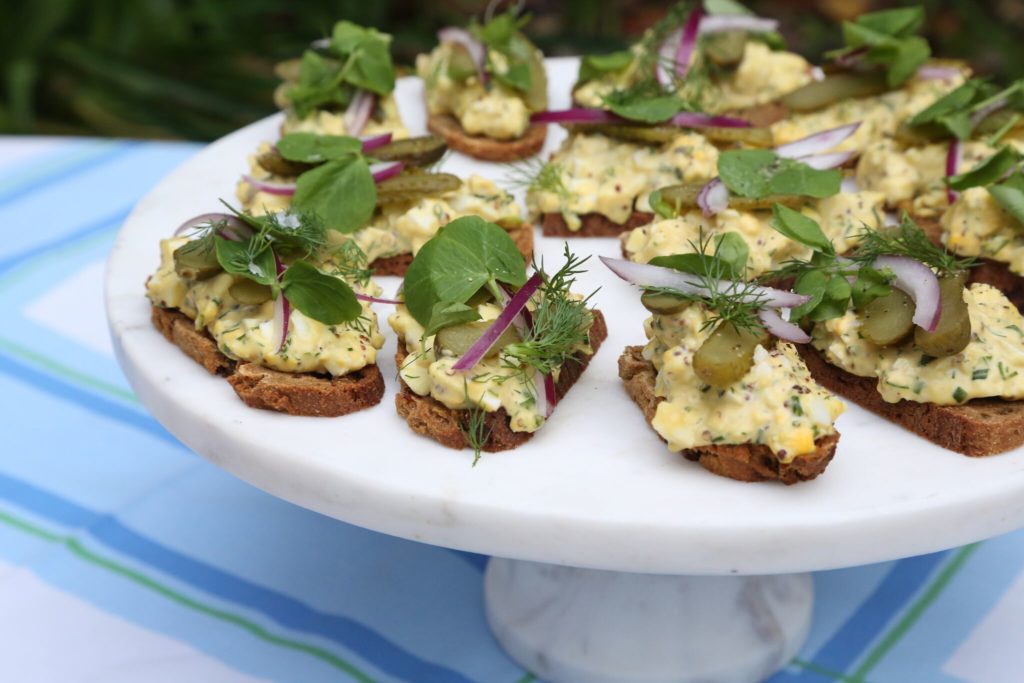 HERBED-EGG-SALAD TARTINES:
You will need:
– 12 boiled eggs
– 2 tsp. grainy mustard
– 2 tsp. fresh lemon juice
– Fresh herbs (we used dill and cilantro, but you can use any combo of herbs)
– Cornichons
– Red onion
– Pea sprouts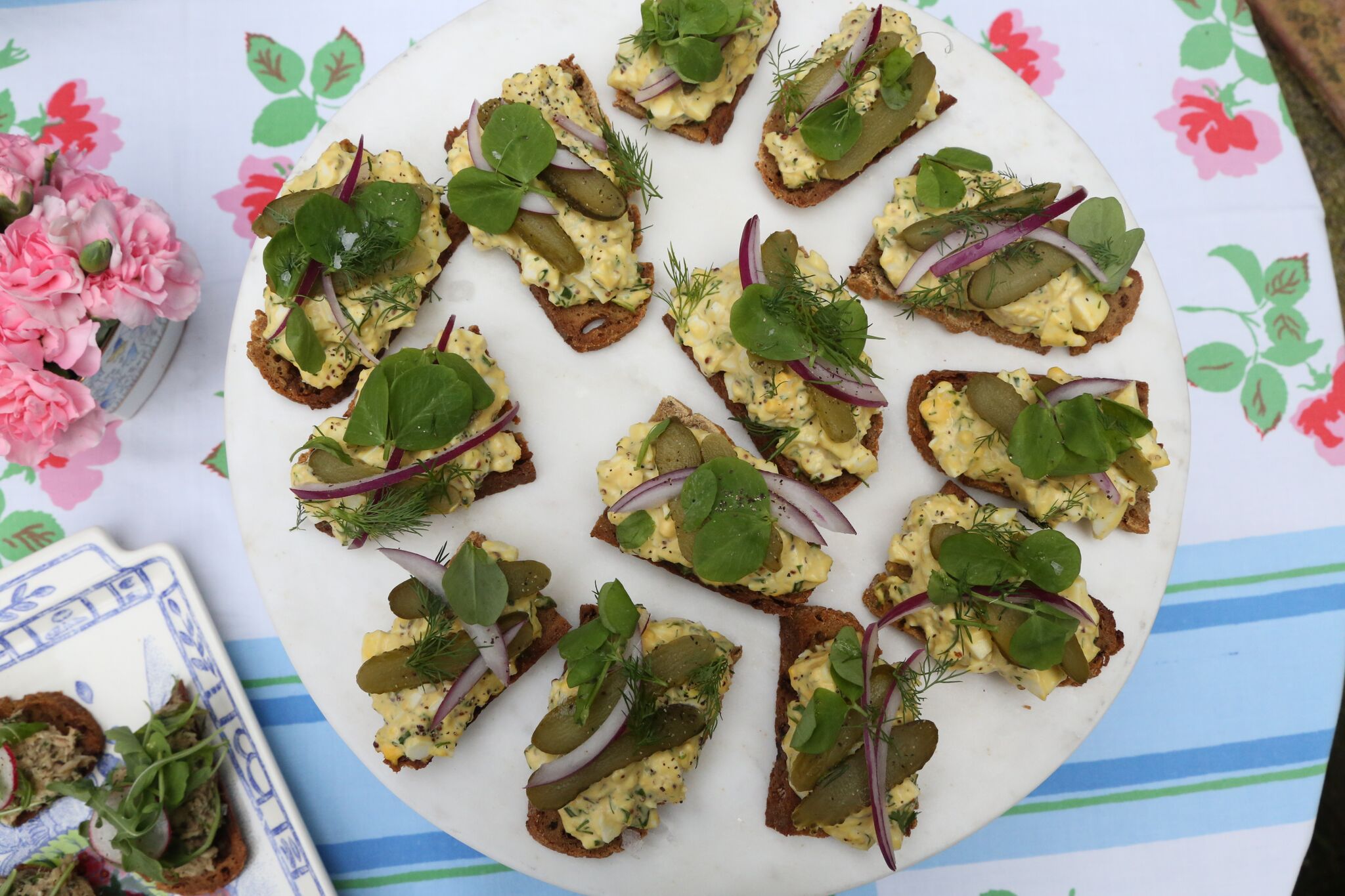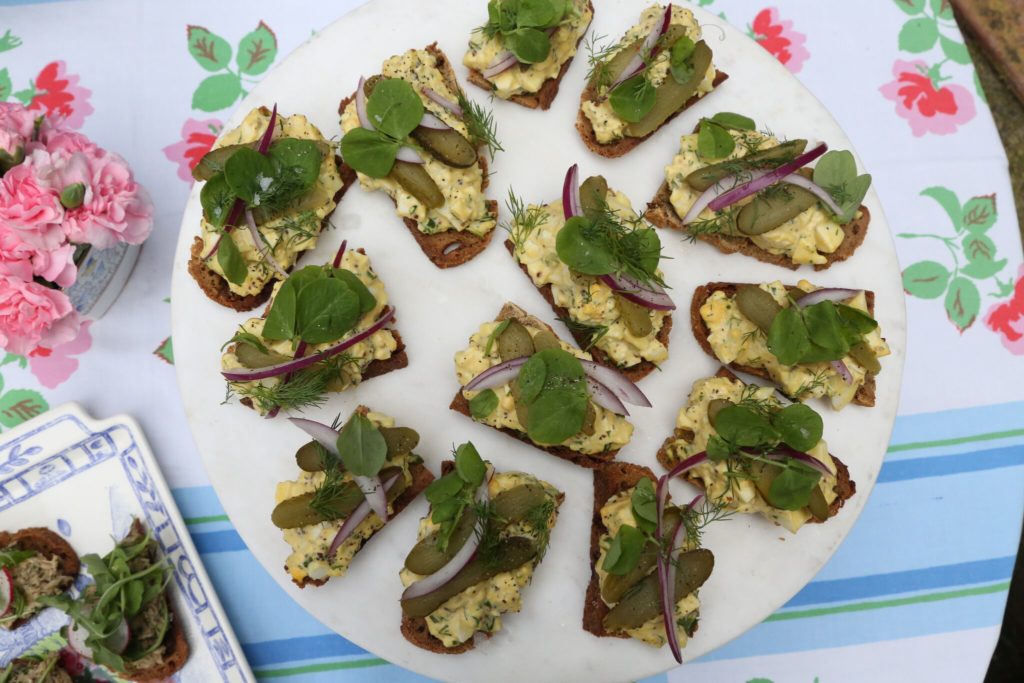 1. Hard boil the eggs
2. Dice eggs and combine them with avocado mayo, mustard, chopped herbs, salt and pepper.
You want to continue to add mayo until the mixture reaches a creamy consistency.
3. Cut the Cassava loaf into 1/2 inch slices. Toast in the oven.
4. Spread one spoonful of egg salad onto toasts
5. Top with a few pieces of thinly sliced red onion, cornichons, and pea sprouts
6. Sprinkle with Maldon salt and pepper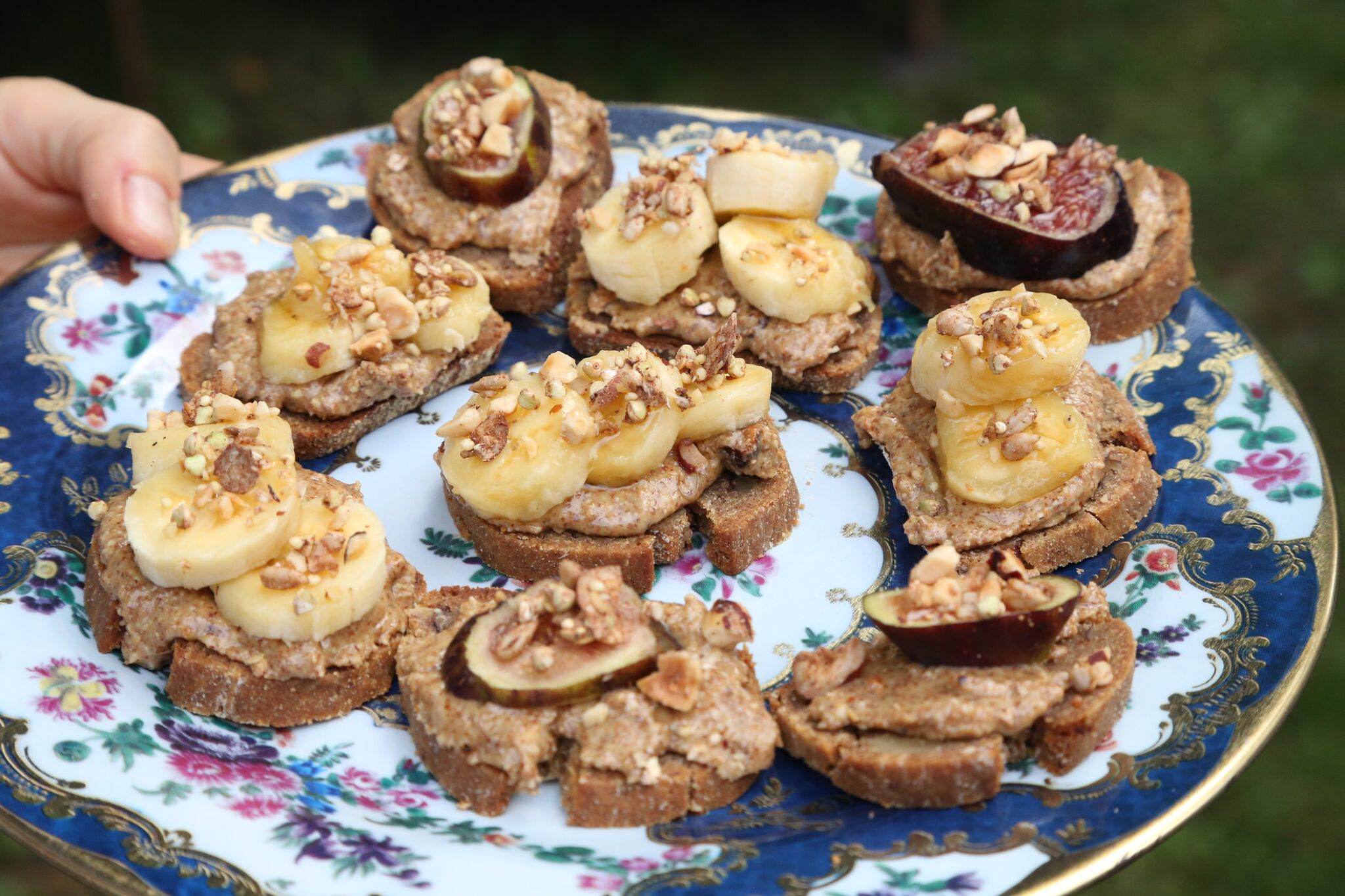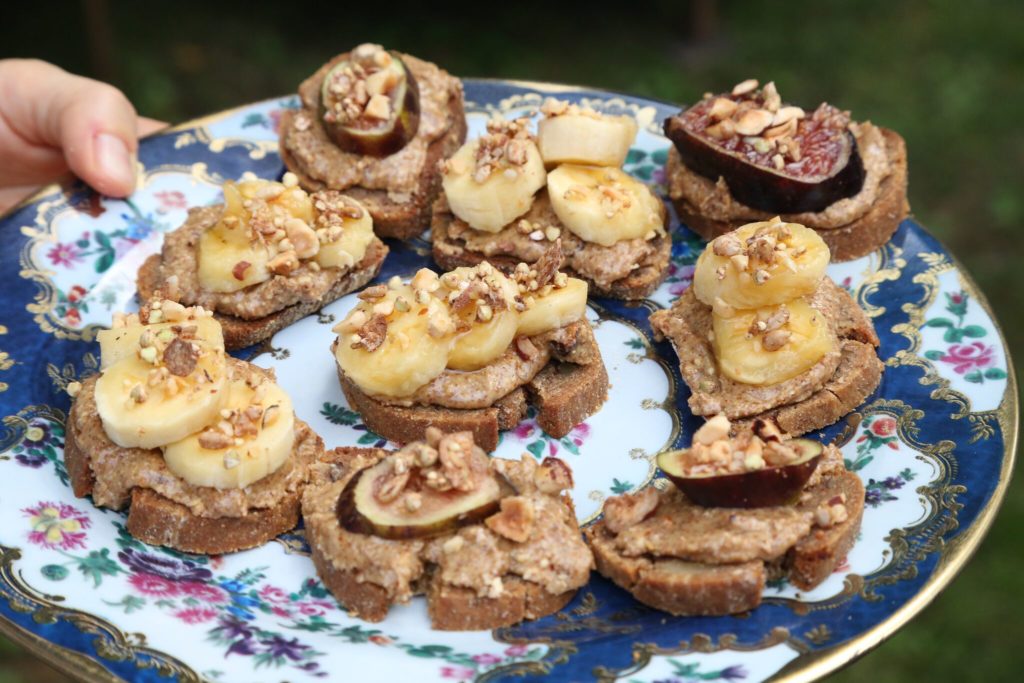 SWEET FIG or LOCAL BANANA & ALMOND BUTTER TARTINES WITH BUCKWHEAT HAZELNUT DUST:
You will need:
– Cassava-Walnut-Date loaf
– Fresh figs
– Banana (local if available)
– Almond butter
– A handful of hazelnuts
– 1 tsp. cinnamon
– A handful buckwheat groats
– Raw honey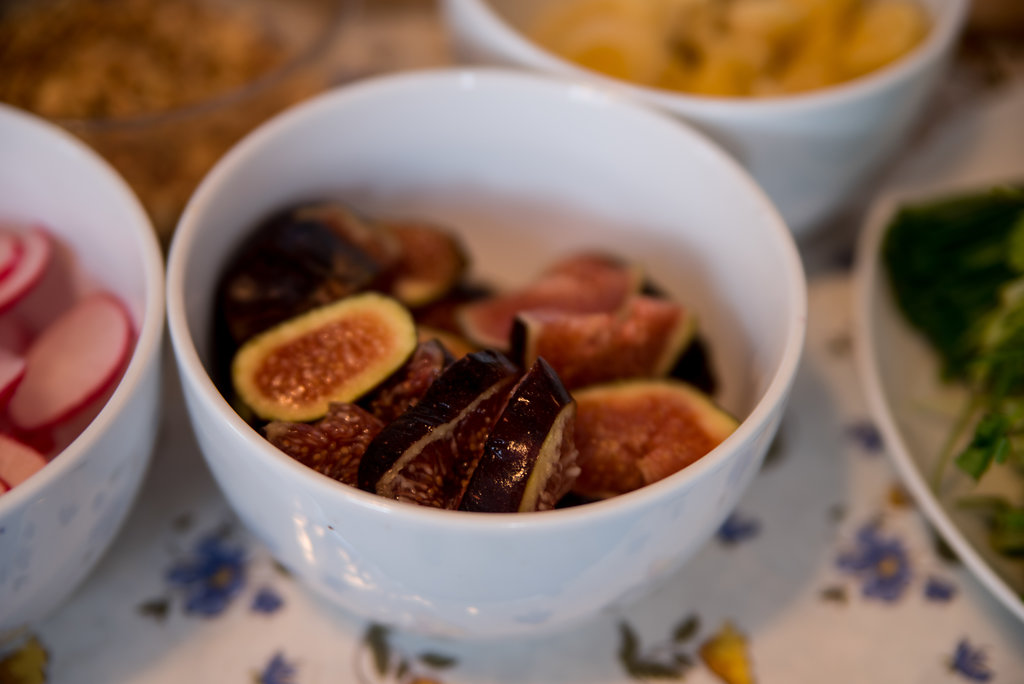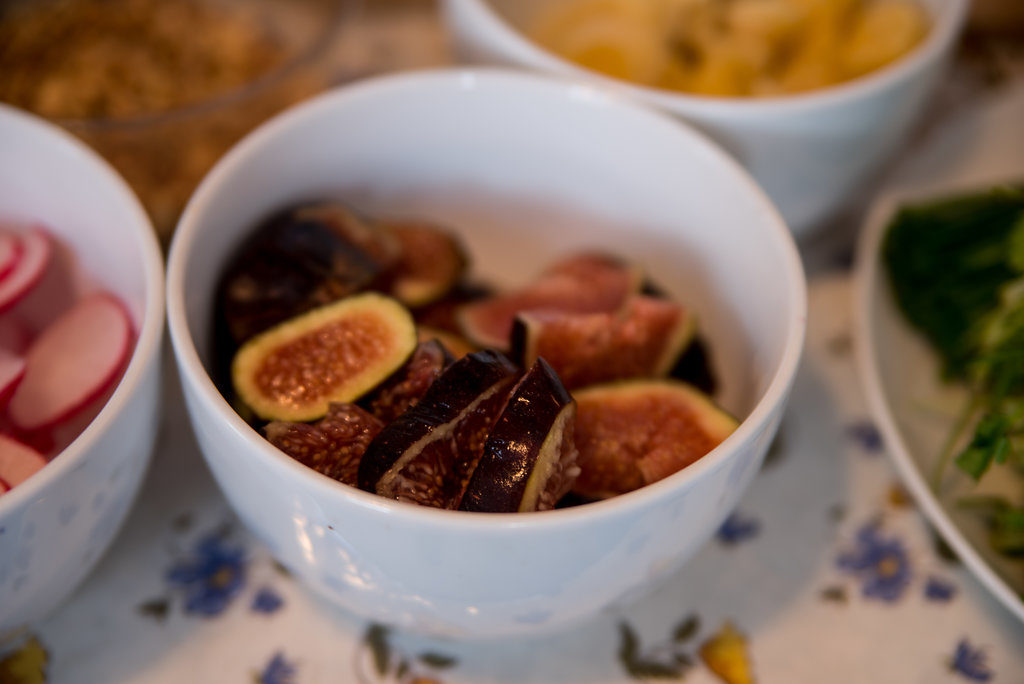 1. Cut the Cassava-Walnut-Date loaf into 1/2 inch slices. Toast in the oven.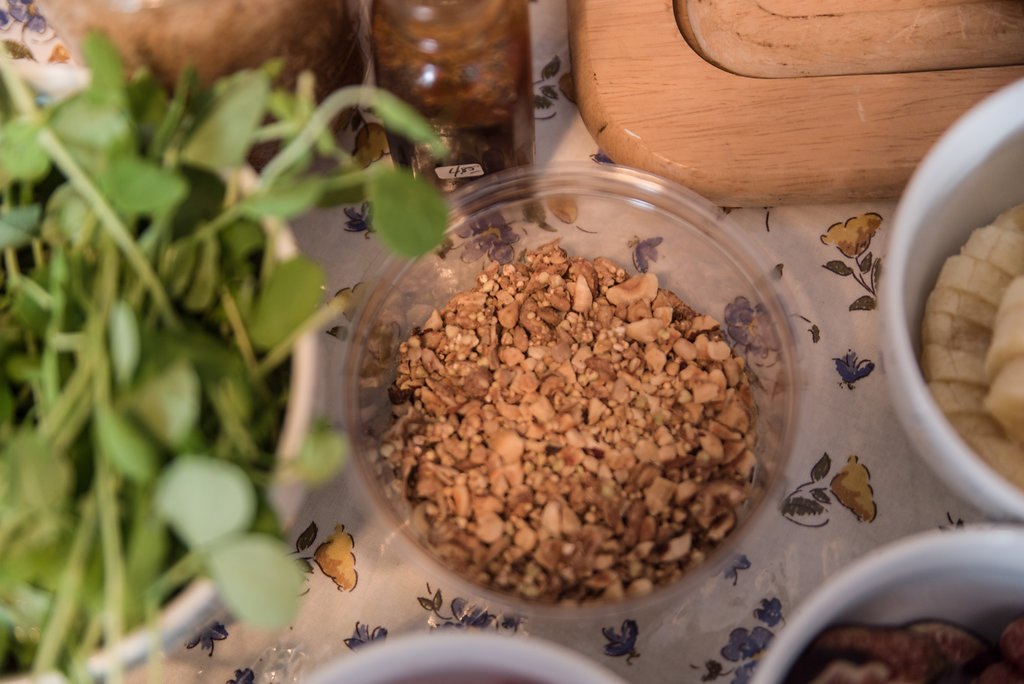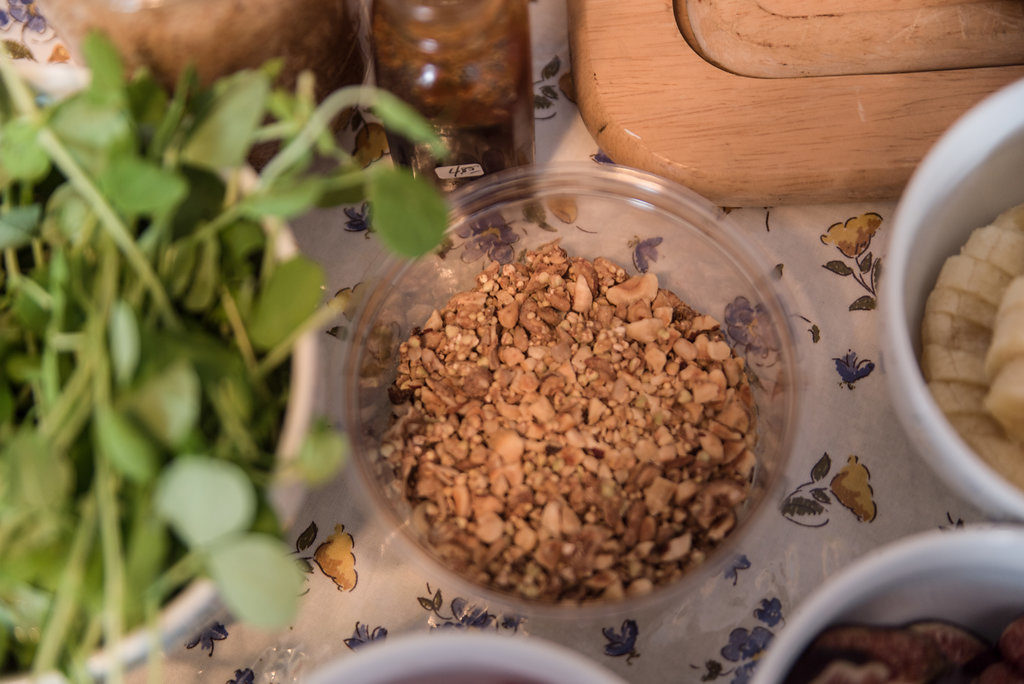 2. Meanwhile, chop the hazelnuts finely and combine them with the buckwheat groats and
cinnamon.
3. Top each piece with a generous spoonful of almond butter.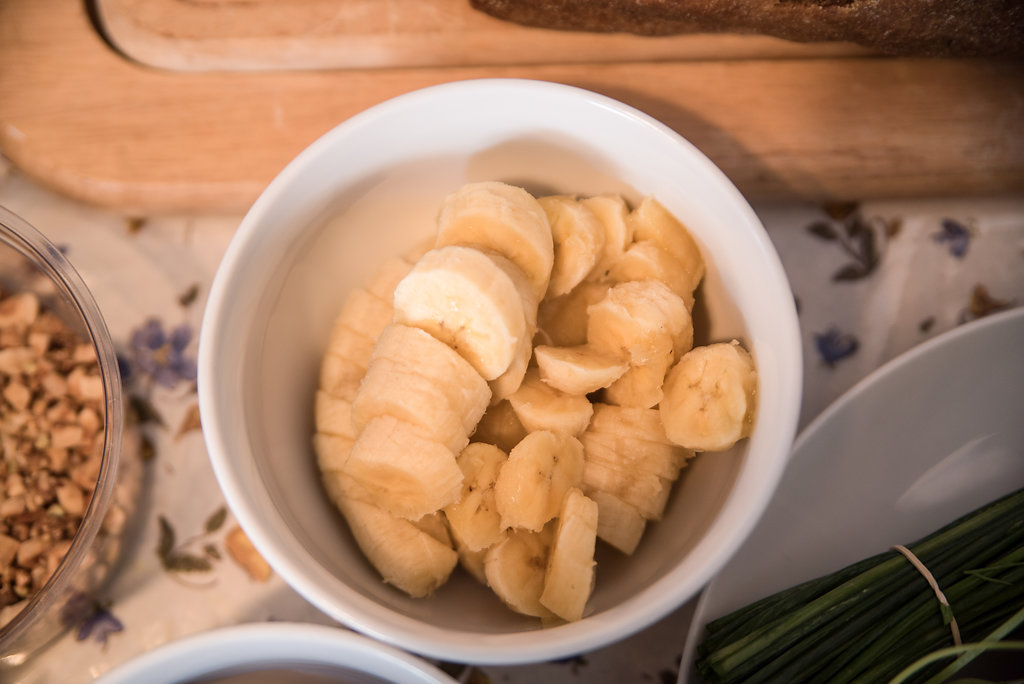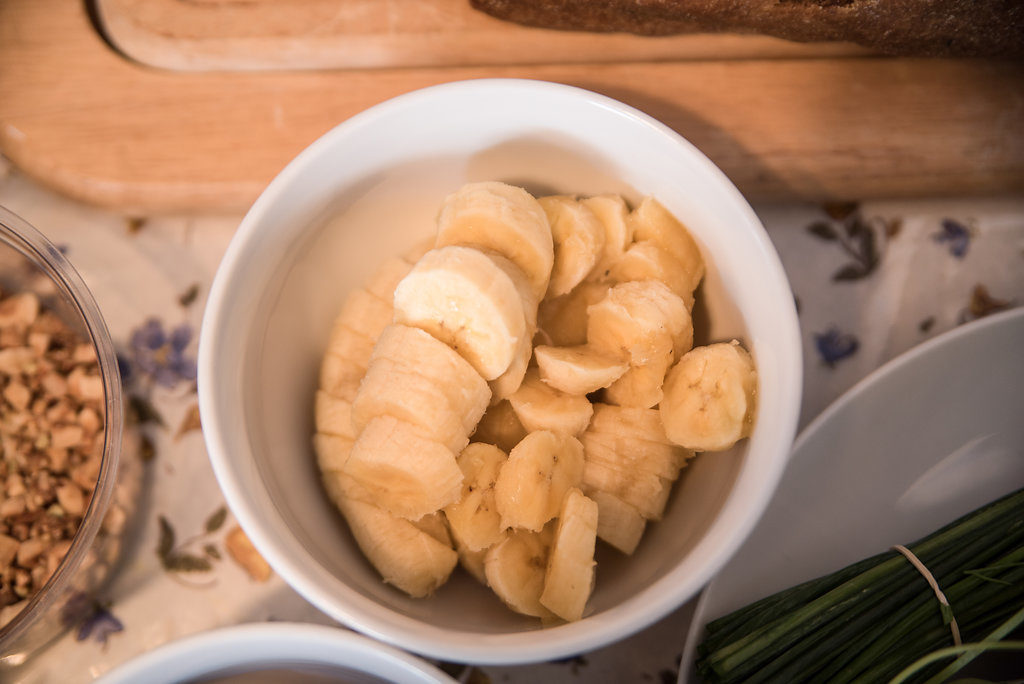 4. Place a few pieces of sliced fig or bananas on top.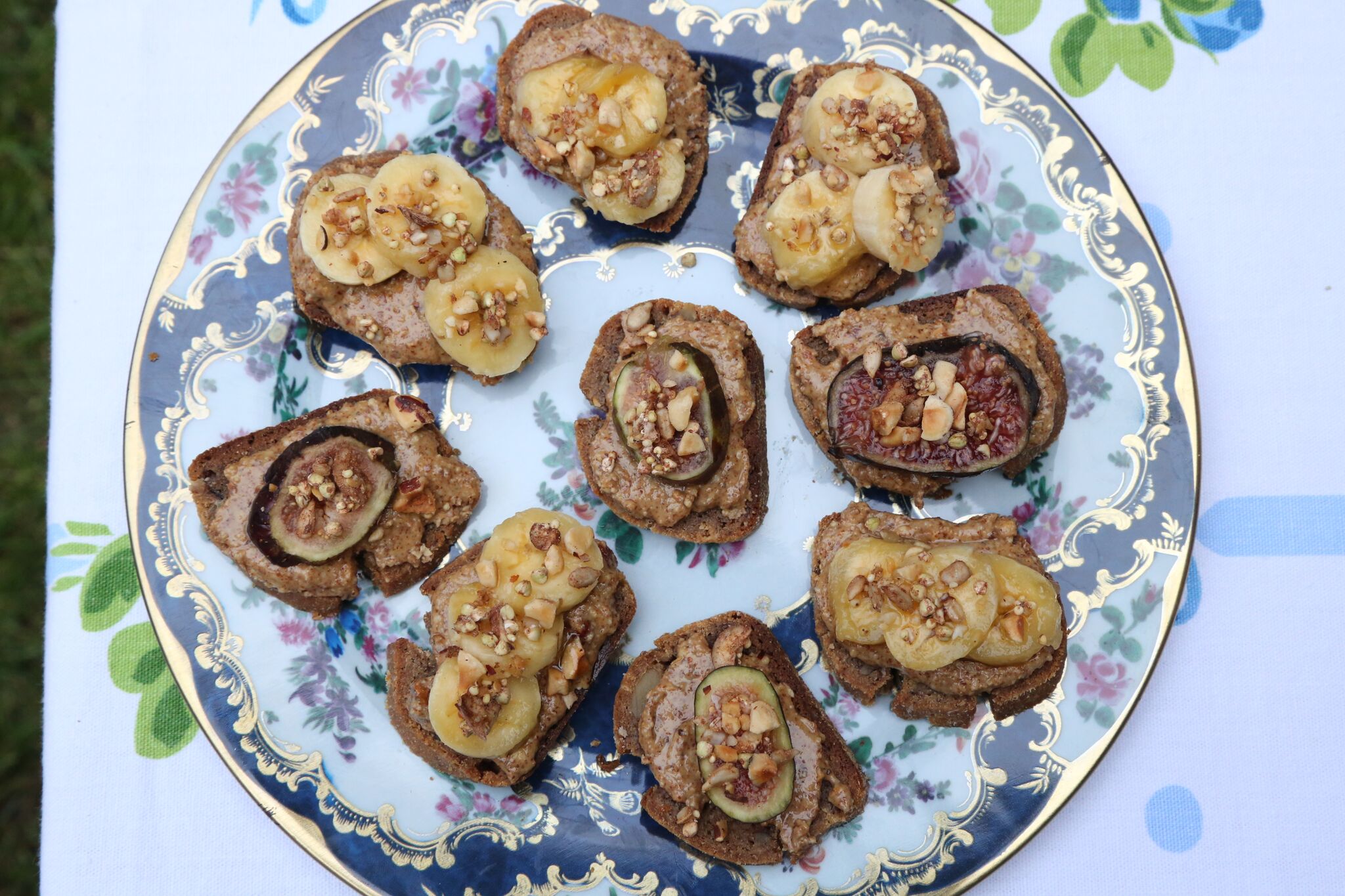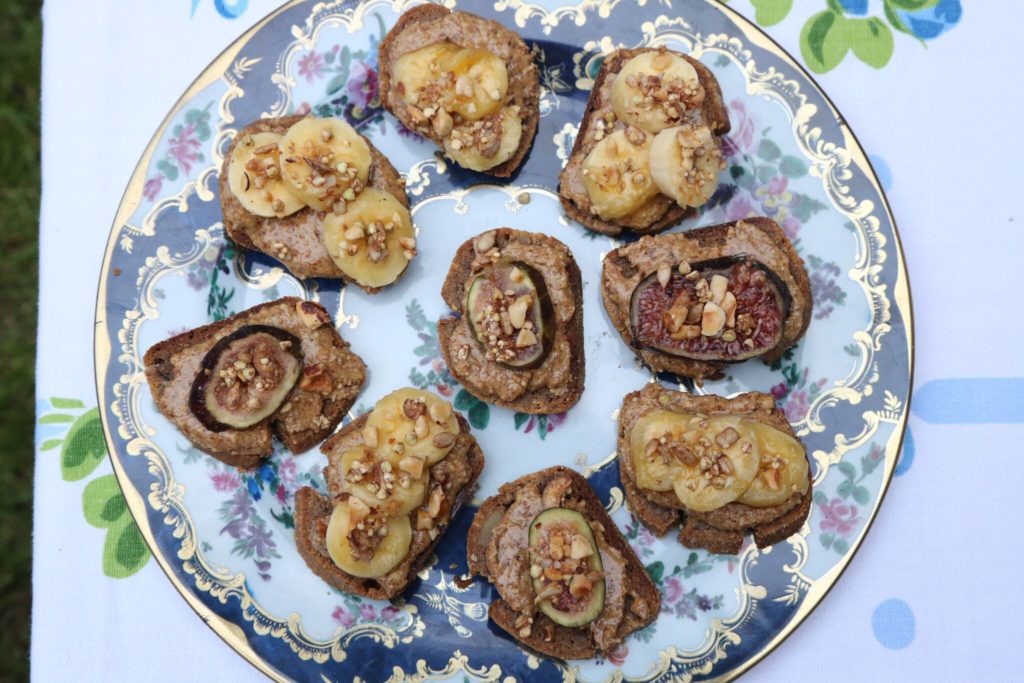 5. Finish the whole thing off with a sprinkle of buckwheat-hazelnut dust and a drizzle of honey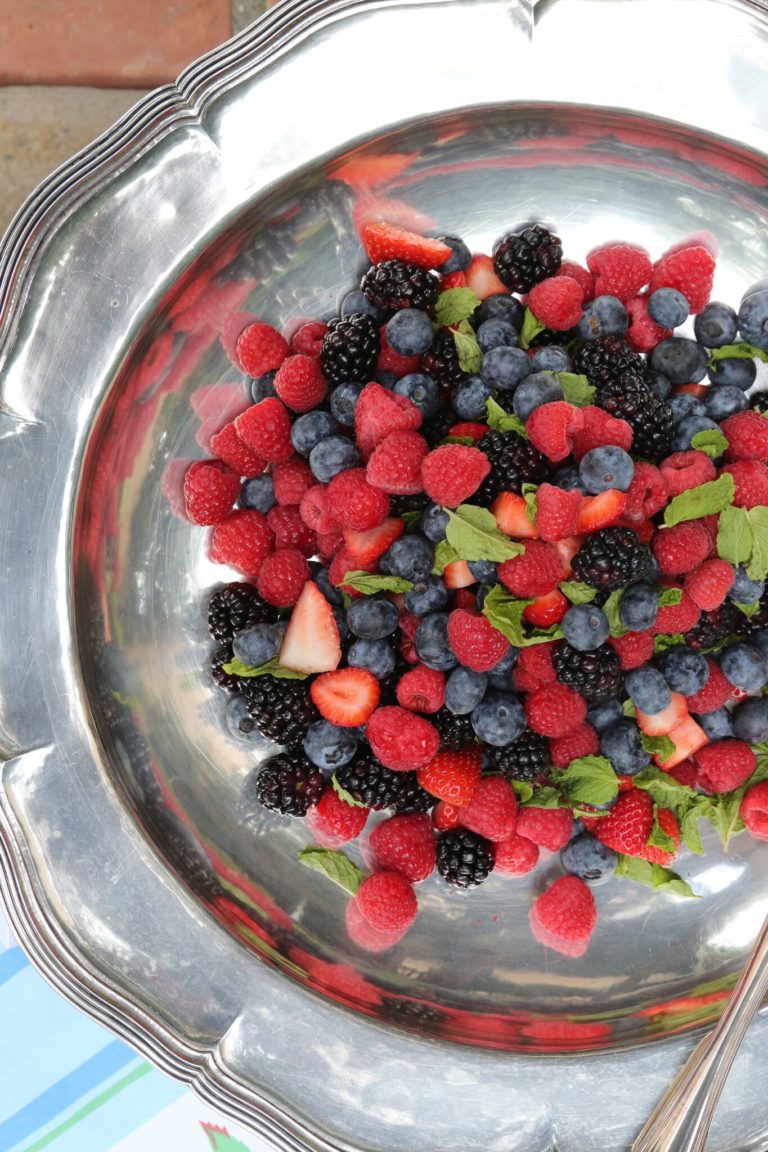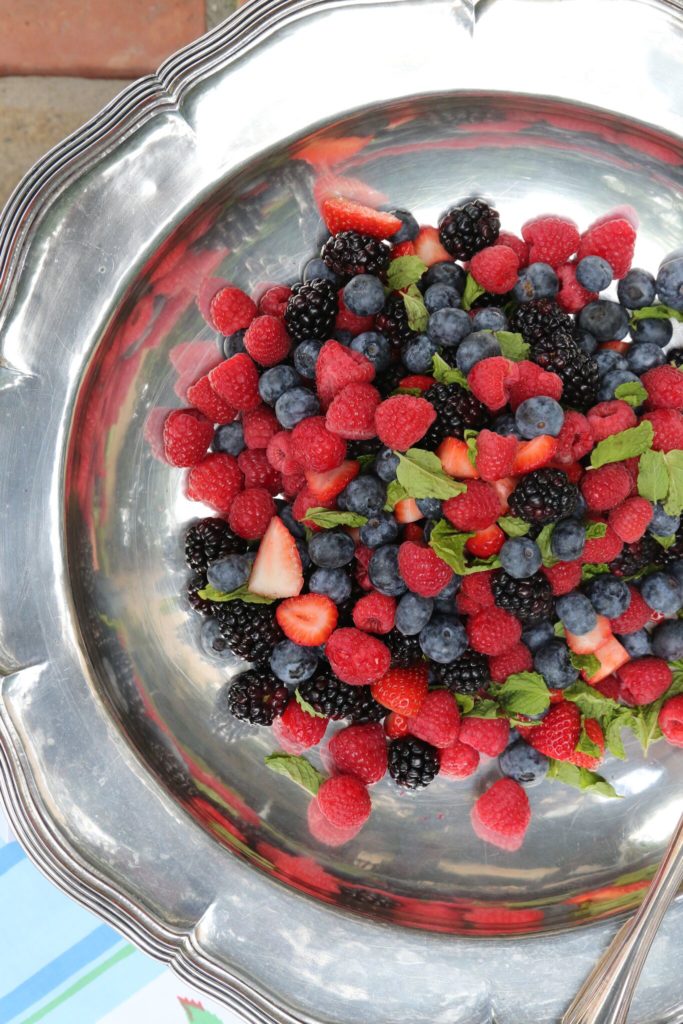 BERRY SALAD WITH MINT:
1. Combine equal parts raspberries, blueberries, blackberries and chopped strawberries in a large
bowl.
2. Tear mint leaves and sprinkle into salad.
3. Top with bee or fennel pollen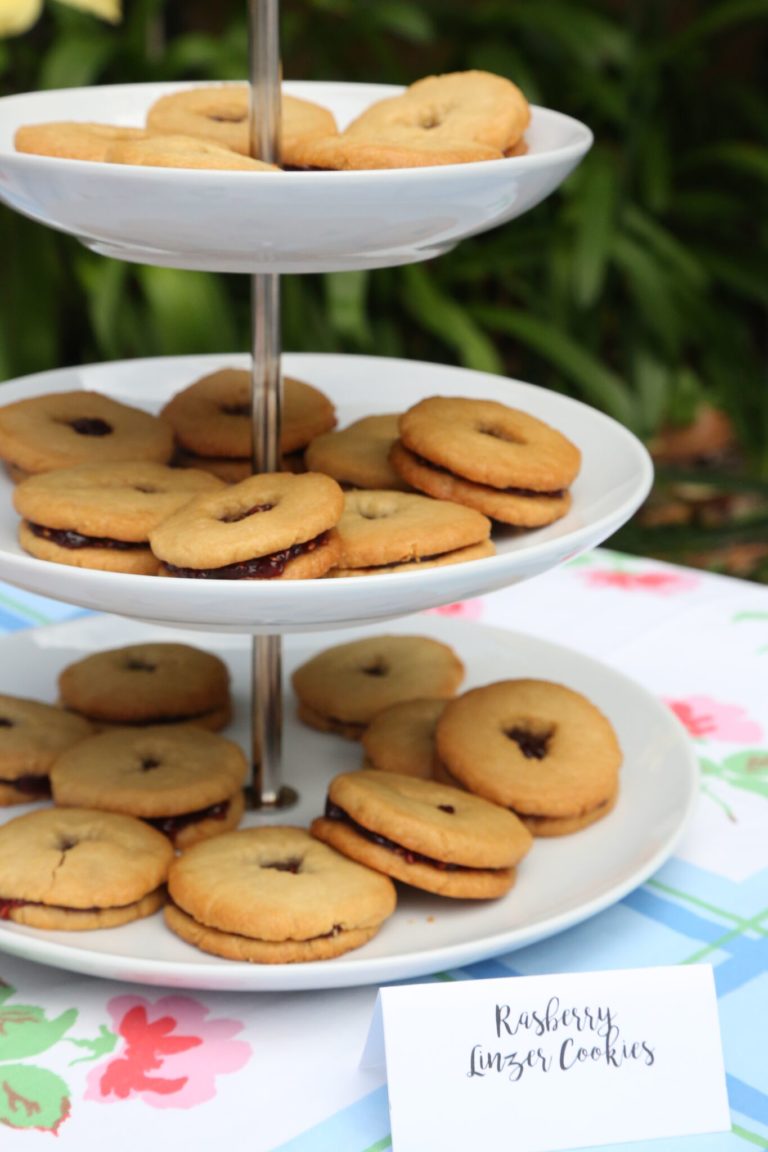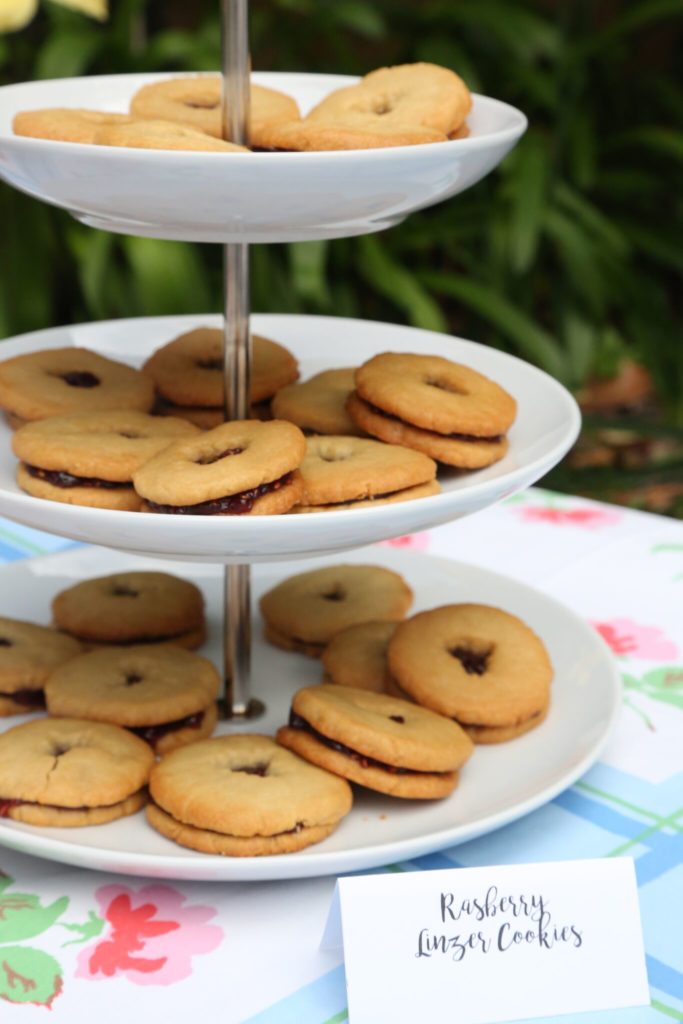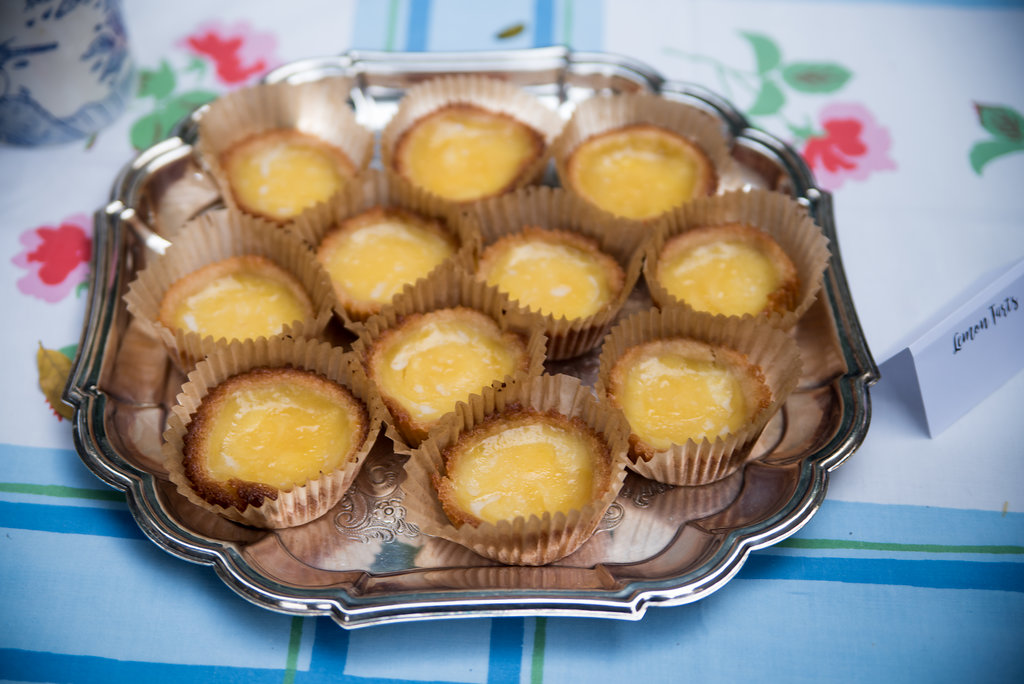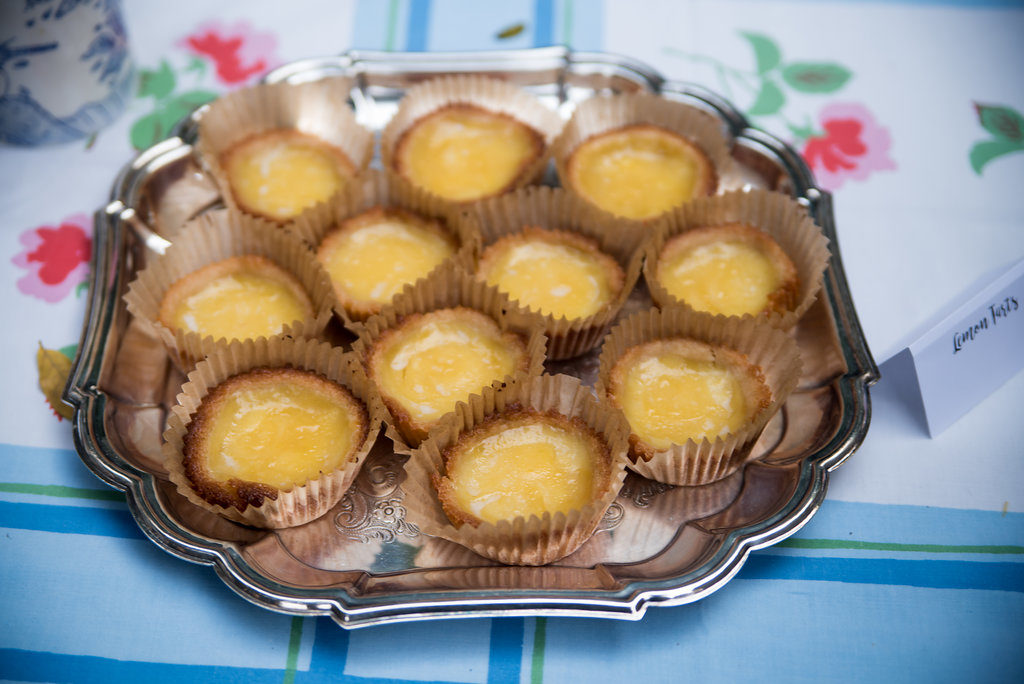 The LEMON TARTS were made using a recipe from one of my favorite cookbooks
The Grain Free Gourmet
. I just swapped coconut oil for butter. I warn you that it was a bit challenging to get the filling to thicken using coconut oil, but somehow we made it work. If you don't have any dairy free guests on your list, I'd recommend just sticking to the butter. 🙂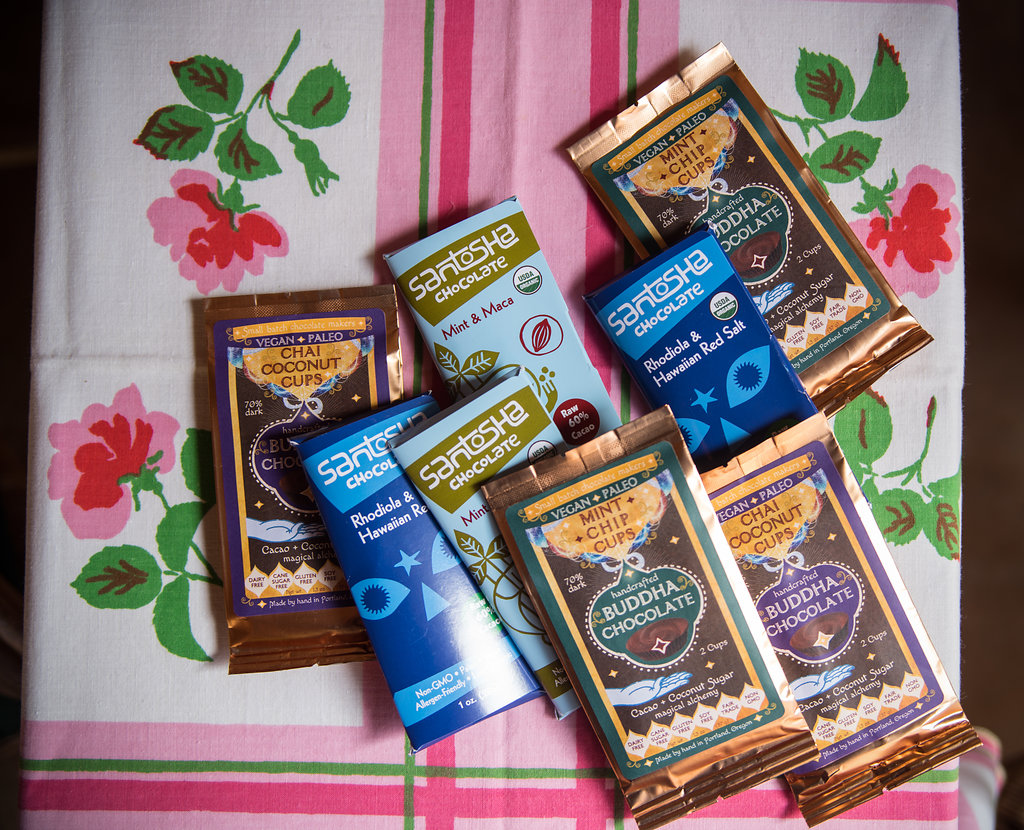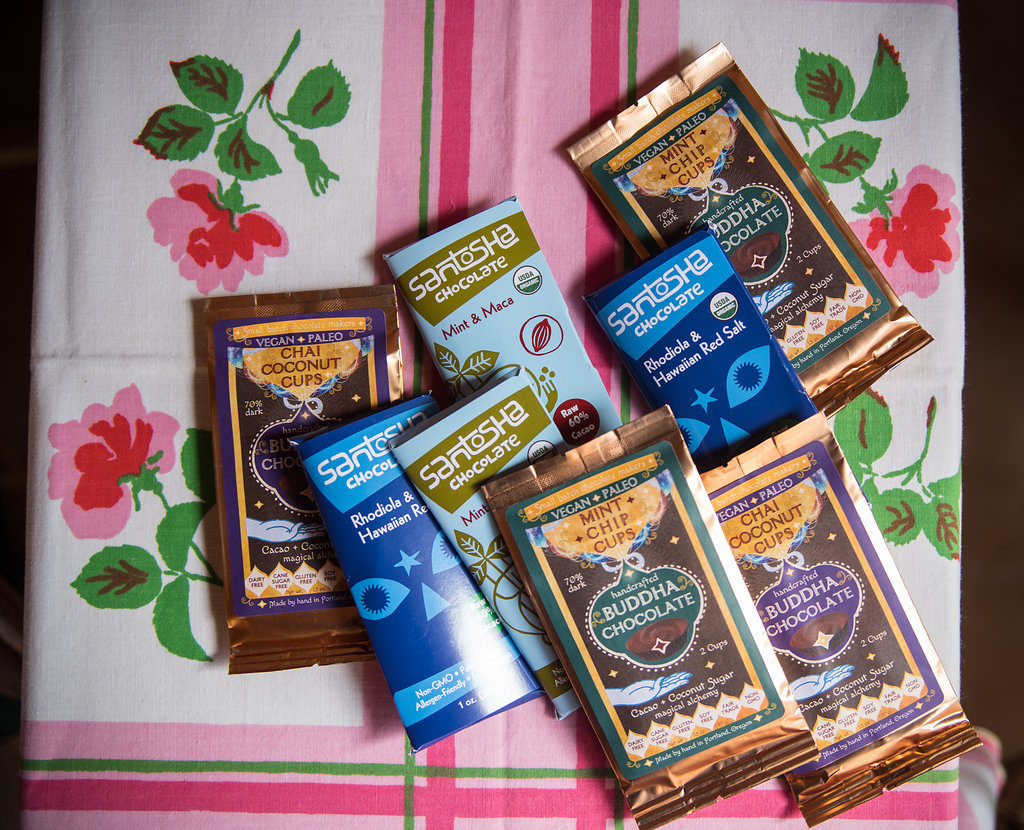 The Botanical Chocolates were from
Santosha
and
Buddha Chocolate
. Both brands use coconut sugar, so this really fit in perfectly with our healthy theme.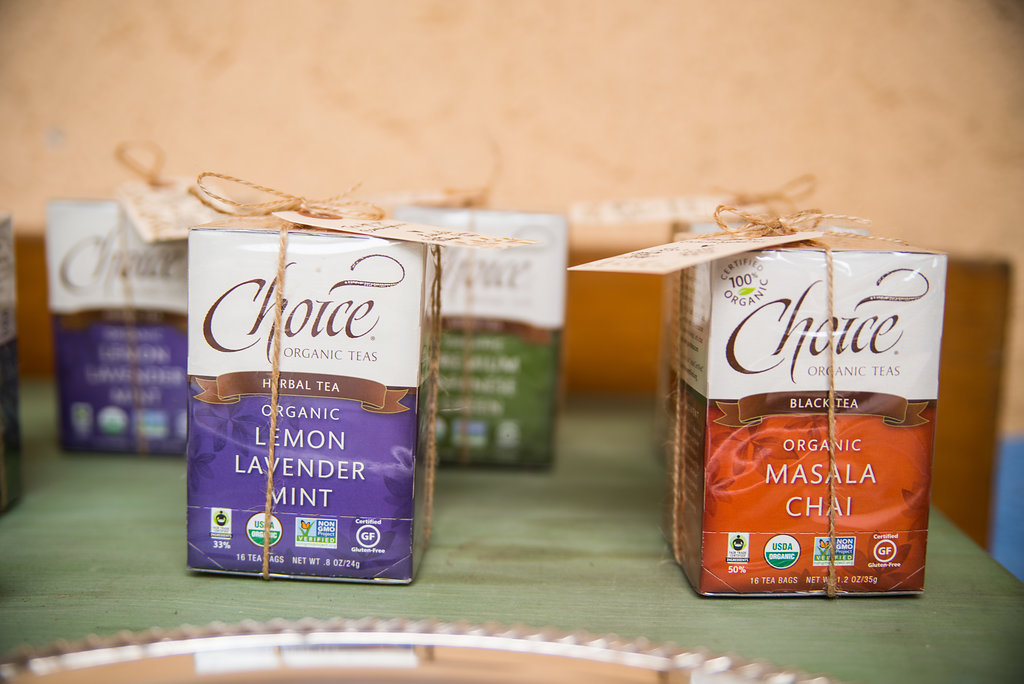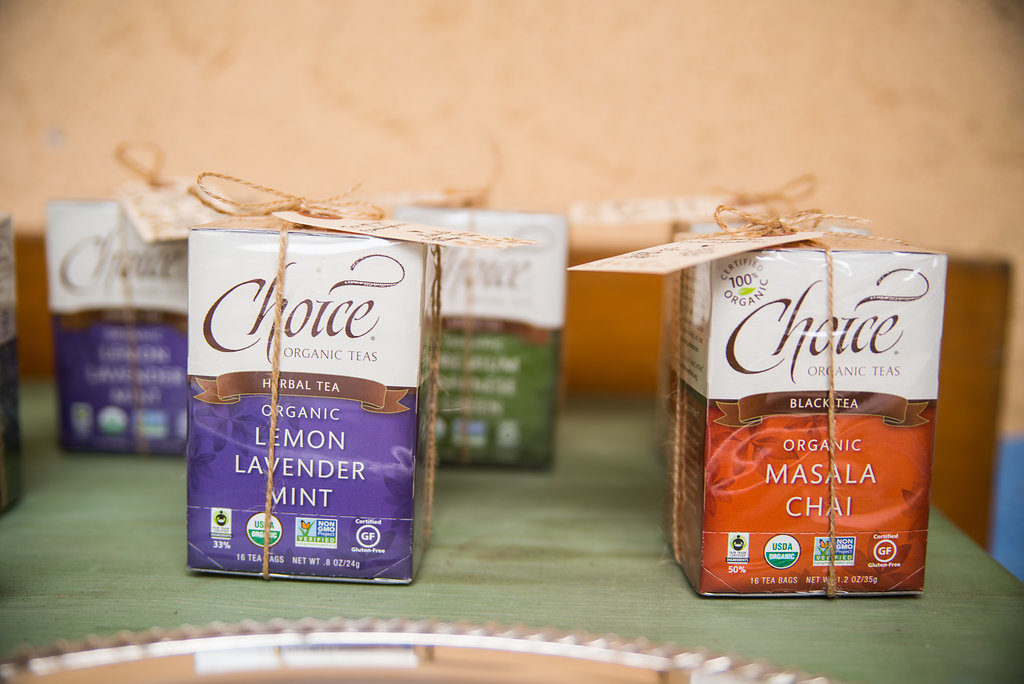 We served 
Choice Organic Teas
, Masala Chai and Earl Grey. We also brewed a pot of their Lemon Lavender Mint and served it iced. We sent our guests home with a mini box or two as they left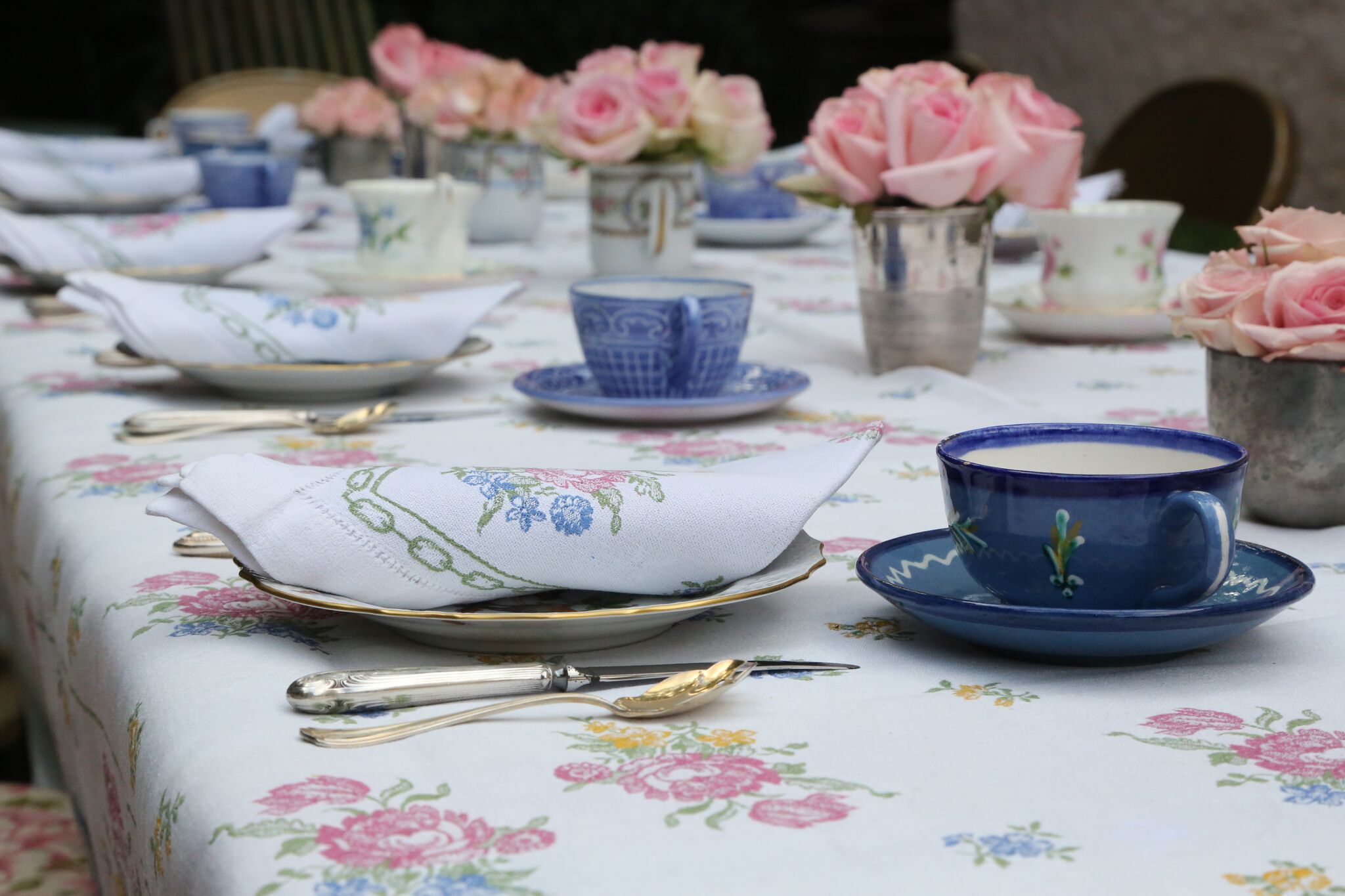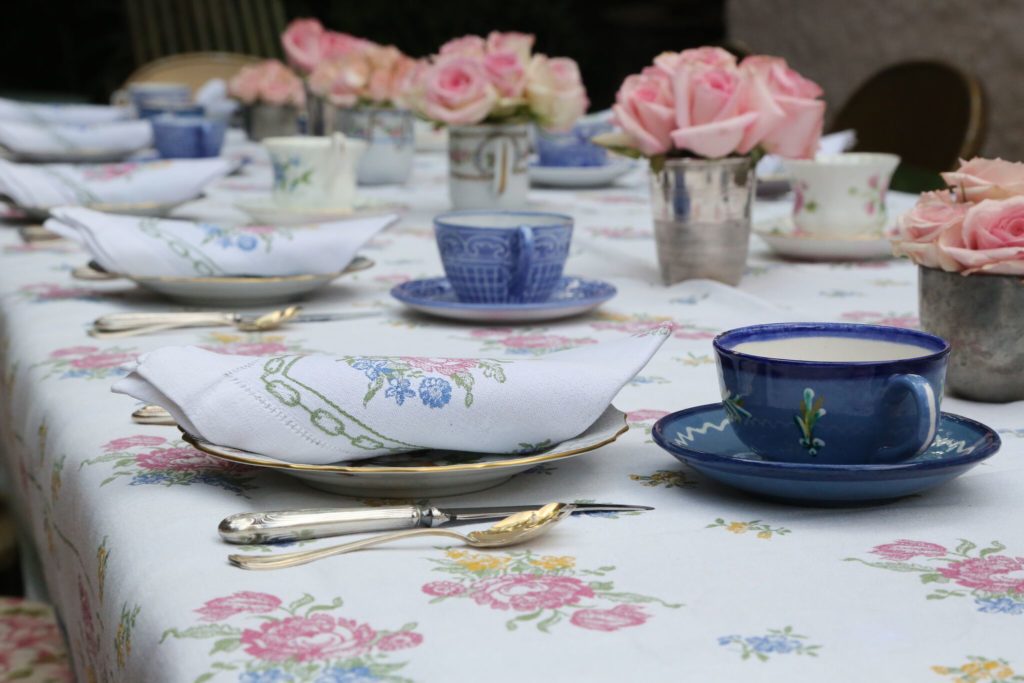 What do you think of our gluten free High Tea Party? Could this become a tradition for you? I'd love to see photos and recipes from your events.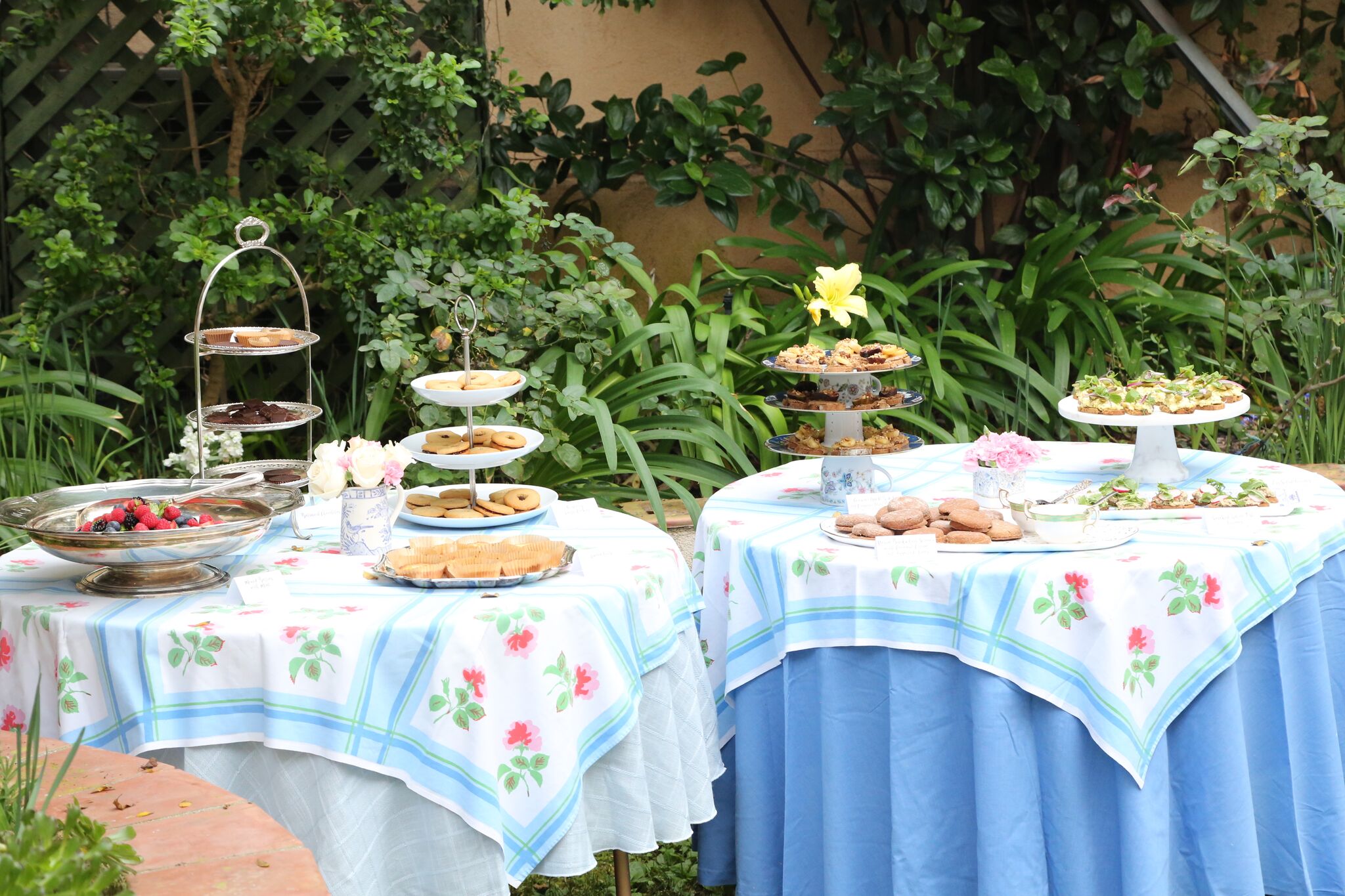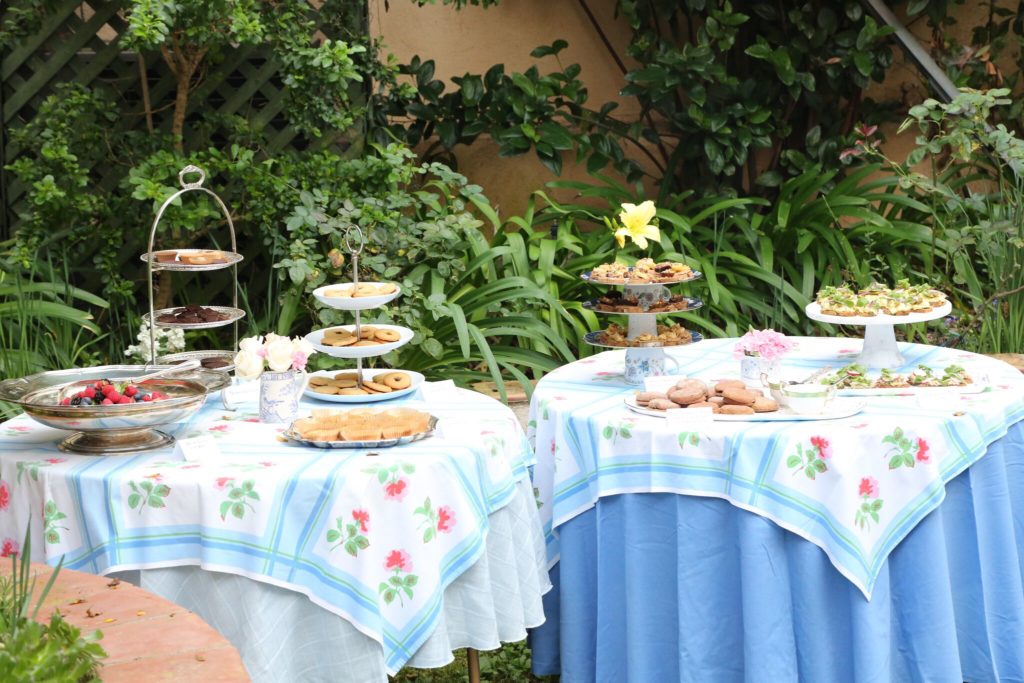 Video shot and edited by
Amina Touray
.
This gluten free tea sandwiches recipe post was created in collaboration with Choice Organic Teas.
Thank you so much for stopping by!
xoxo,
Lisa
Let's be social!