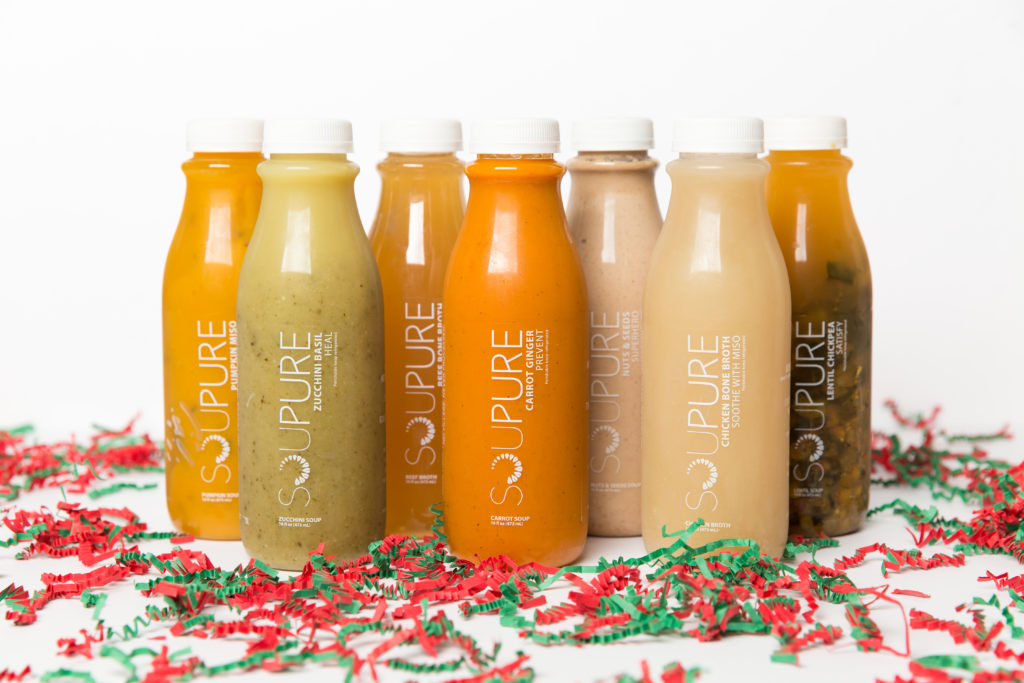 The holiday season can be magical, but if you're feeling run down and bloated from all the festivities, it can really put a damper in your spirits. This was exactly how I was feeling after Thanksgiving, so I decided to restart my system with a 3 Day Soup Cleanse from 
Soupure
. Since the weather has finally dropped a bit and I'm already a soup lover, I thought a soup cleanse would be a great way to reboot. While I've never been much of a fan of juice cleanses, I loved the idea of Soupure's fiber rich and nutrient dense program. Scroll down to read about my full experience including the highs, the lows and my fabulous results.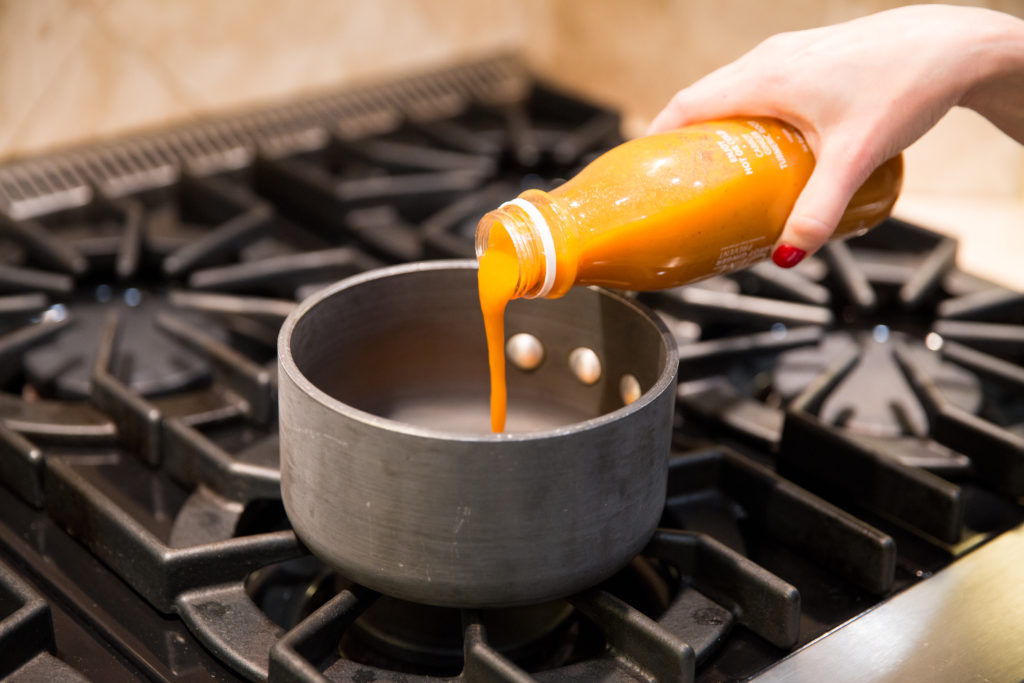 How it works:
You can choose between a 1 Day, 3 Day or 5 Day Cleanse or you can create your own. I picked up my 3 Day Cleanse up at Soupure's Brentwood location, but you can
ship your cleanse
to anywhere in the US in 1 to 2 days depending on location.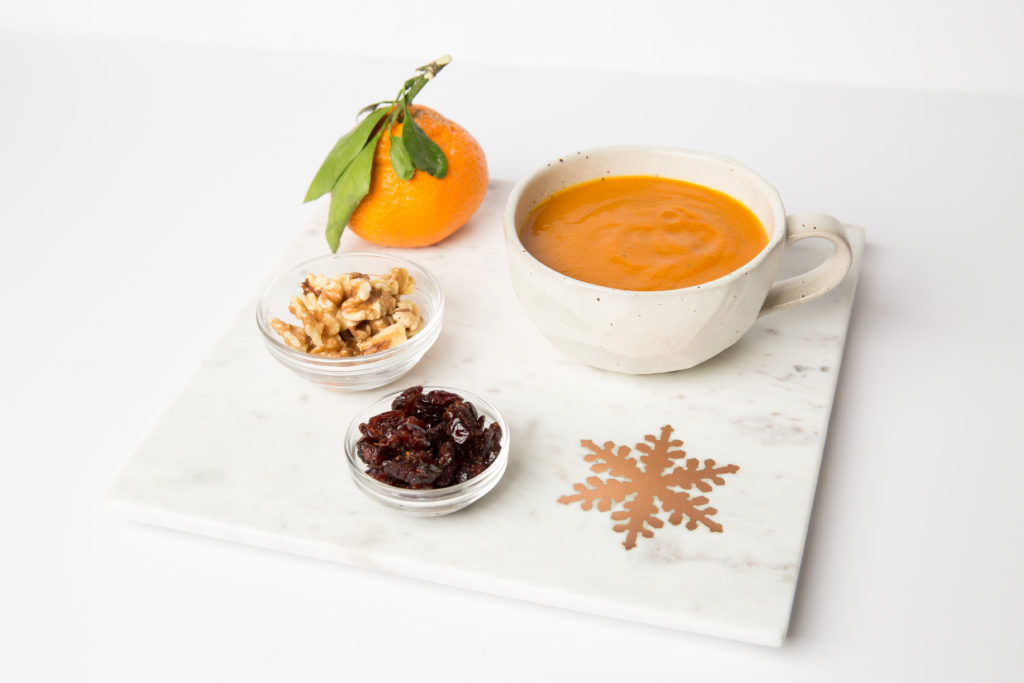 Start your day with a glass of lemon water at room temperature. Then you'll heat up your first broth or consomme of the day. For your first soup "meal" of the day you'll have a Soothie. This is Soupure's version of a morning smoothie and it's great for a pre or post workout boost. Your afternoon meal will consist of one of Soupure's heartier soups. Pre-dinner, it's time for a second bone broth, before another hearty and soothing soup for dinner. You'll also be given two alkaline fruit infused waters to enjoy throughout each day. Total calories for the cleanse range from 1000 to 1200 per day, so you might want to supplement with a small snack or two (more about that later). You'll also want to refrain from any alcohol or caffeine intake while on the cleanse. You can tailor your cleanse for food allergies and preferences or if you require a vegan cleanse.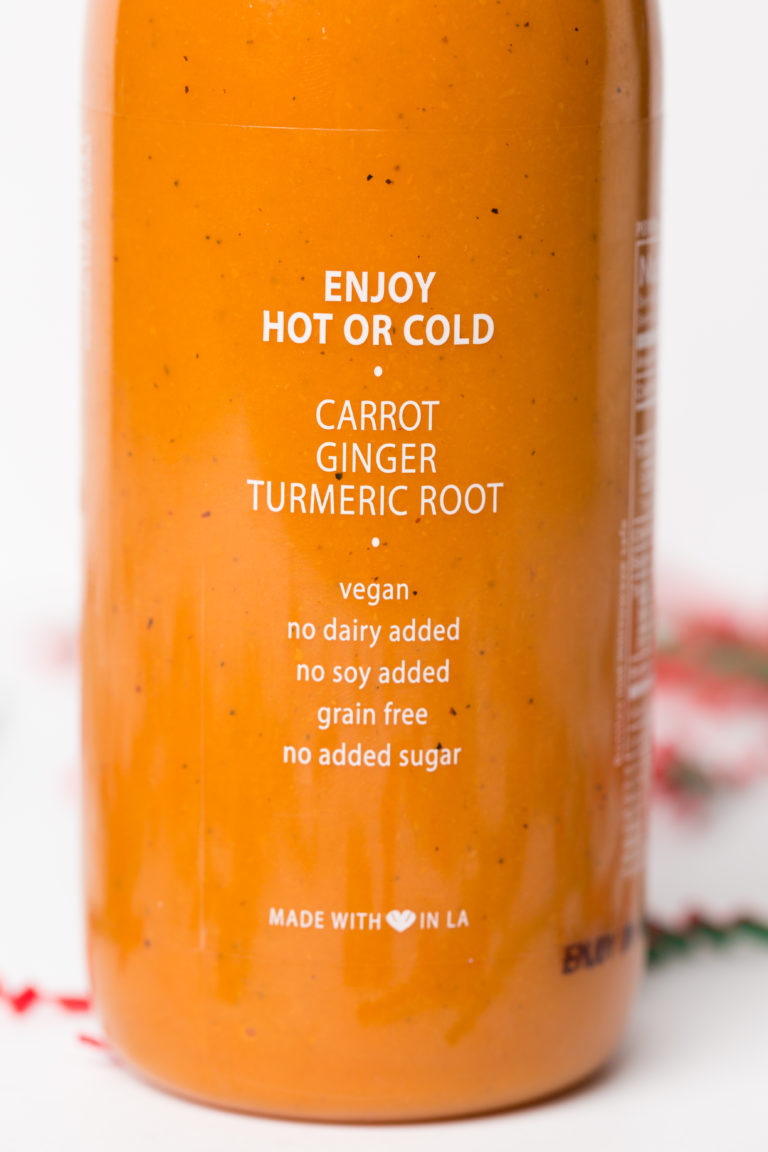 If you're on the go and can't commit to a full cleanse just yet, you can also try Soupure's "
Survive the Holidays
" cleanse. Start with a smoothie in the morning and then replace either your lunch or dinner with one of Soupure's hearty soups. The strategy is to crowd out calories by regular souping. A great way to stay vibrant and healthy during what is typically the most indulgent food season of the year.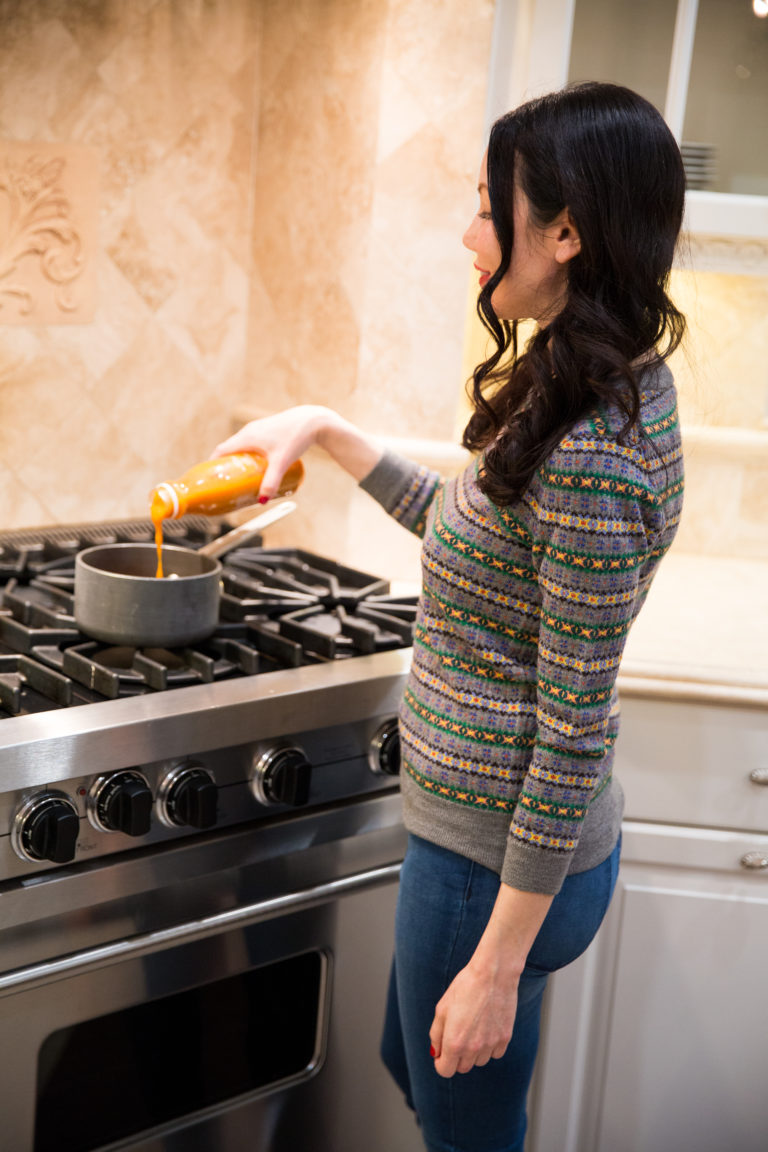 My pre-cleanse photo and I can definitely see the weight I had put on before I started.
Day 1:
I started my cleanse on a Sunday morning, after a big blog shoot the day before. In case your wondering, yes I did eat the
cheese, crackers and Champagne seen here
, along with a Poke bowl for dinner later. Between my larger than normal caloric intake from the night before and the fact that I had been running ragged since before Thanksgiving, I was definitely ready and motivated for a fresh start. I had my water with lemon, my first broth and then sipped on my Soothie while I made my husband the usual hearty Sunday breakfast and then proceeded to fall asleep on the couch for a short nap.
Later the hubby and I went for a walk, got some work done around the house, had a long Skype meeting with our producing partner and I managed to finish up my blog post for the following morning. In spite of the fact that I was still exhausted, I was amazed at how much I was able to get done and I wasn't hungry at all throughout the day. It was surprisingly easy to give up the wine, but not gonna lie here… the no caffeine consumption really sucked! I supplemented the first day's soup with a handful of berries and a Satsuma and managed to get to sleep by 10 pm. Actually, I should probably say I managed to stay awake until 10 pm, as I could barely keep my eyes open.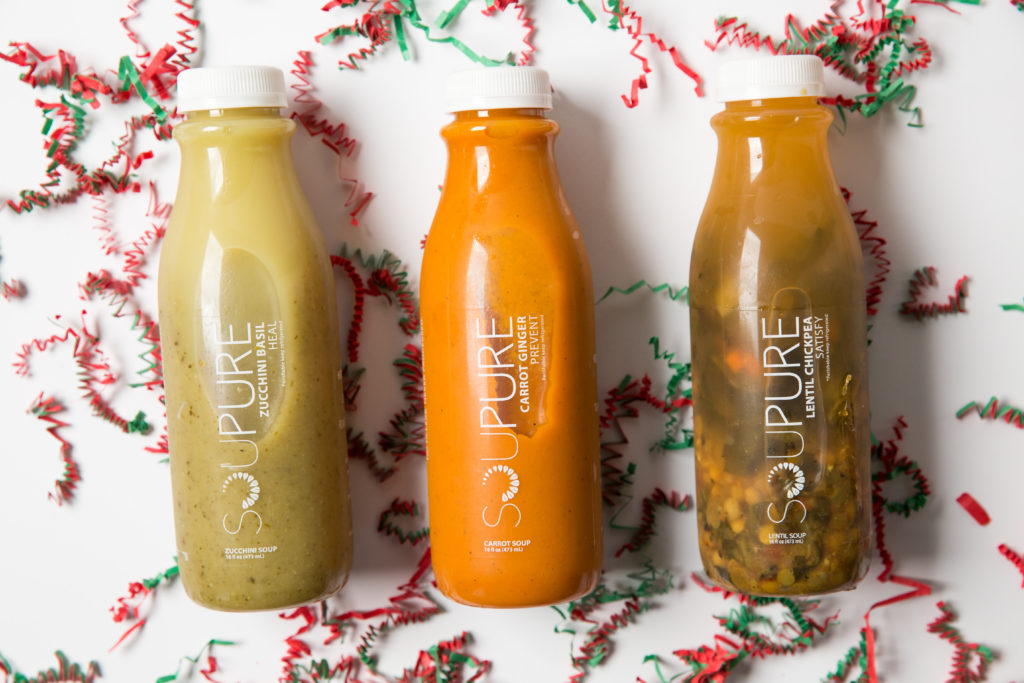 Day 2:
Slept for about 10 hours and woke up still feeling pretty tired. I really enjoyed starting the day with lemon water and broth, but I still really missed my morning Matcha. Managed to get a post up and get a little work done before once again passing out and taking a half hour nap.
After waking up feeling slightly better, I drank my Soothie and headed for an intense level 2/3 yoga class. Survived the class and a few errands, went home and got some more house and blog work done and made Mister Pretty Little Shopper a hearty dinner. I ate my last broth and soup while he ate the sausage and cannellini beans I cooked. Mine was pretty good, but his looked better. I still wasn't overly hungry though and once again only supplemented the day's cleanse with a handful of berries and another Satsuma. Still feeling bloated and exhausted, I went to bed early once again. The no caffeine and alcohol really worked great for rebooting my sleep schedule!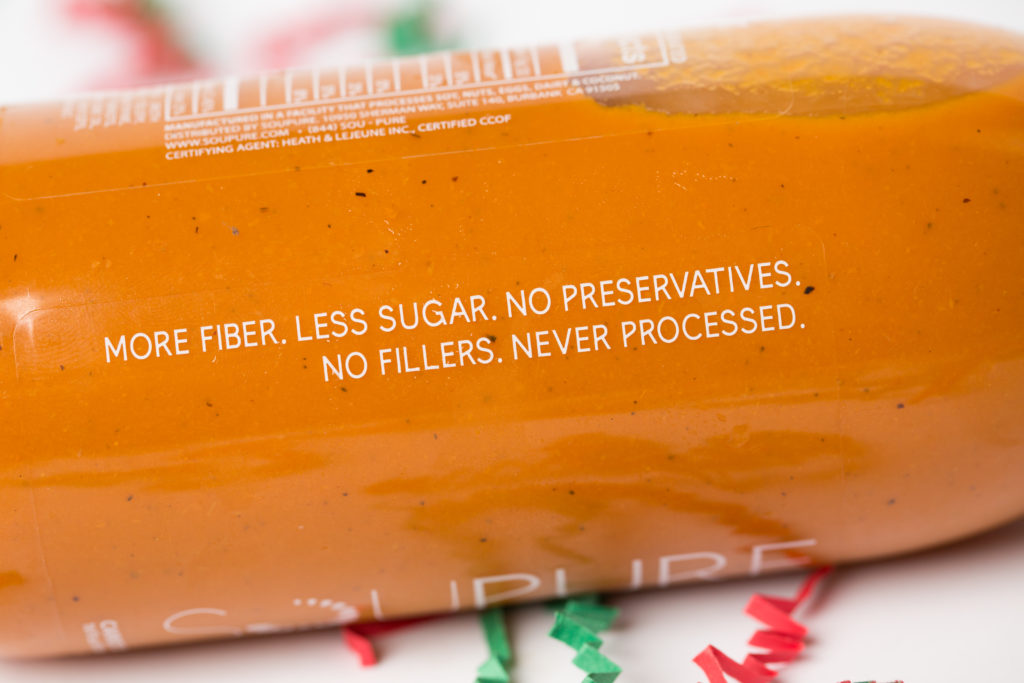 Day 3:
Got a good night's sleep again and woke up feeling slightly better than the day before, but still slightly tired and bloated. I didn't need a nap this day, but I was a little bit hungrier than the previous two days, so I supplemented my soups with some cashews along with some cucumber slices and more berries. Still really missing caffeine this day and finally got the dreaded caffeine withdrawal headache. Took some Tylenol and went for a short run though and managed to get in a full day of work and errands.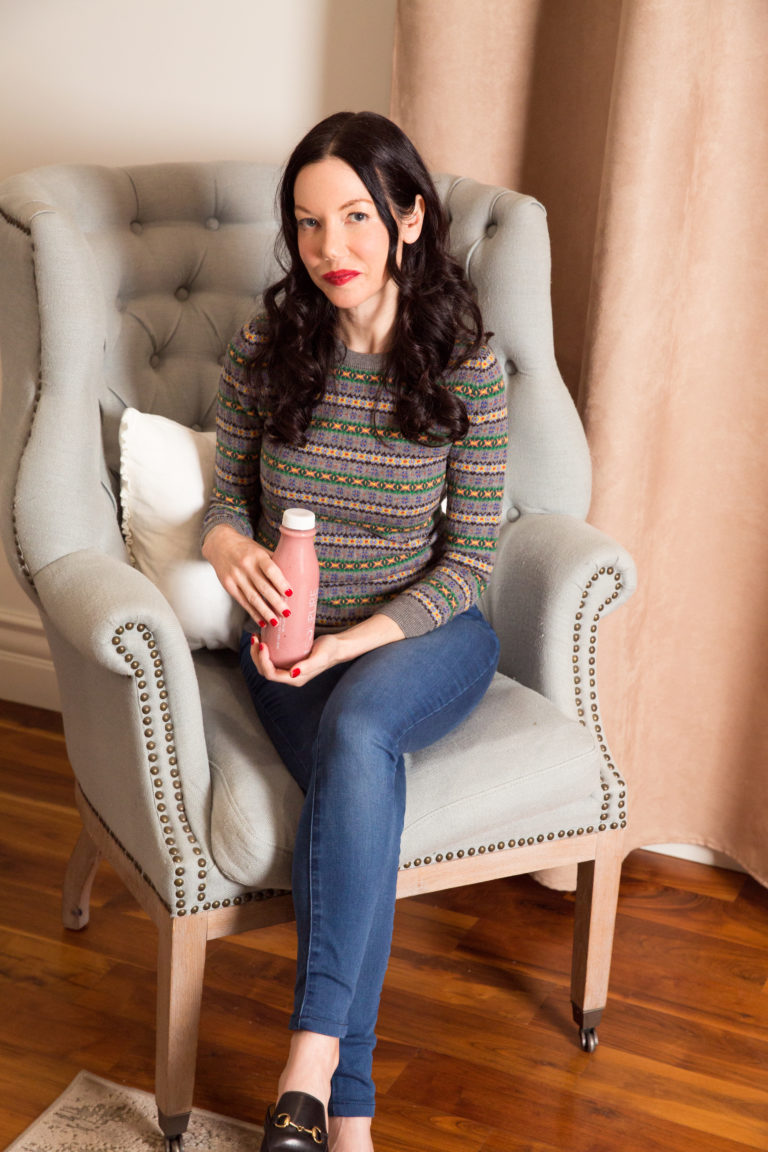 Day 4 and the rest of the week after:
I decided to stick with this lighter diet for another week or two as I was definitely starting to see and feel results. I was absolutely thrilled to get back to my tea in the morning, but still managed to go without wine for another 3 days until a dinner out with friends on Saturday night. By day 5 I had finally managed to lose the 3 or 4 pounds I gained before the cleanse. More amazingly though, my cravings for all things wine, cheese and Coffee Bean's Ice Blended Mocha's had strongly subsided. I added back small amounts of fish and chicken into my diet, while still sticking to lots of raw foods, veggies, fruit, nuts, broth (I always have a freezer full of homemade broth that I make at least once a month) and yes, homemade soup.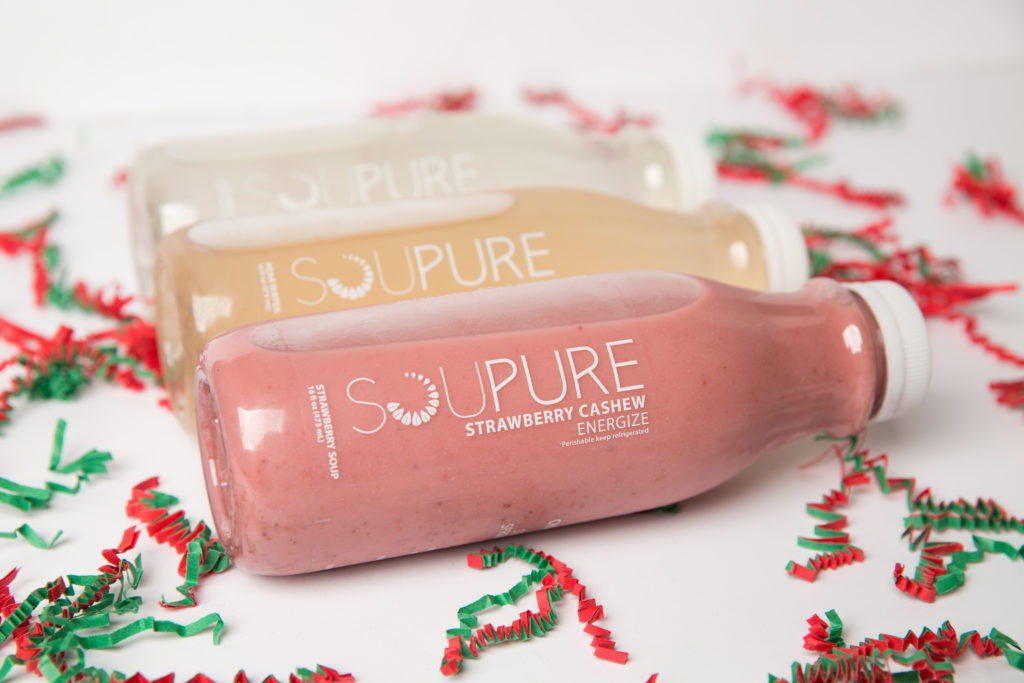 Preparing for your cleanse:
Be sure to stock up on lemons and a few snacks. Soupure's recommendations include dried fava beans, cranberries, cut low sugar veggies or a tablespoon of raw unsalted nuts totaling 100-150 calories. It's also a good idea to start cutting back on alcohol and caffeine before you start. In hindsight I really wish I had done this.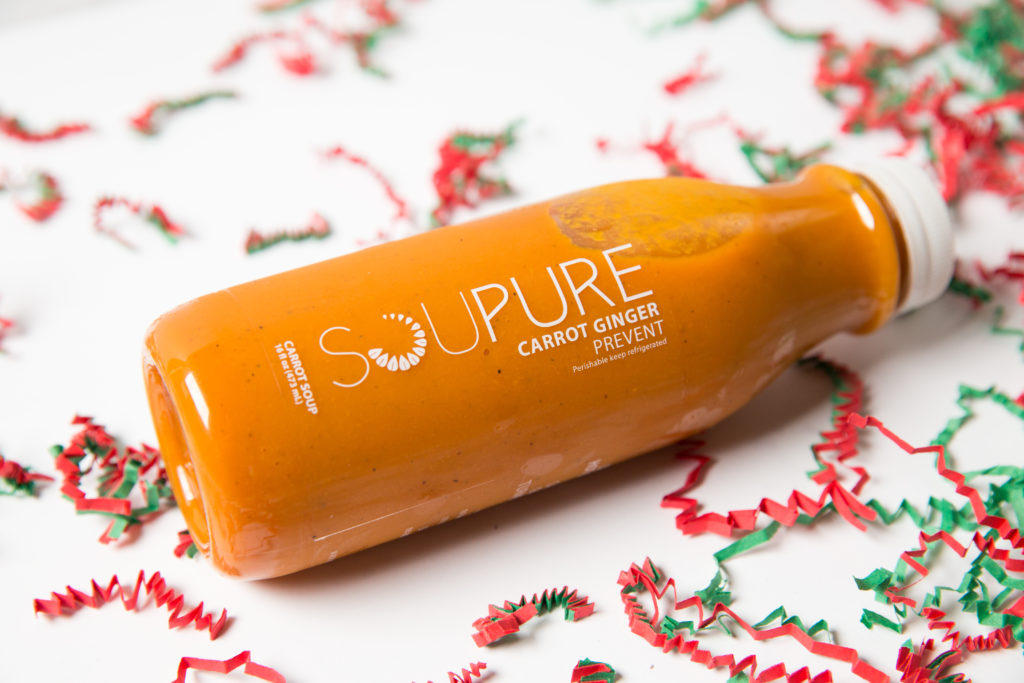 Pros:
**Convenience –  Let's face it, if you're run down and exhausted, the last thing you want to do is shop, chop and cook your own soups and smoothies. I absolutely loved the convenience and easy to follow plan. I have previously done months of soup cleansing on my own following The GAPS Diet and while my results were amazing with that program, there was just no way I had the time and energy to put my own cleanse together in the middle of holiday season!
** Taste and quality – I really loved Soupure's variety and nutrient dense soups. My favorites were the Carrot Ginger, Lentil Chickpea and the Nuts and Seeds Soothie. And as mentioned earlier, I really never felt hungry on this cleanse. Unlike the time I tried a juice cleanse and barely made it through one day, I found Soupure extremely easy to stick to. I think I could have easily stuck with it for two to four more days.
** Results – So, so happy to lose the weight I had gained and I'm absolutely thrilled to reset my system and get rid of the cravings I was having. I finished the cleanse feeling hydrated, nourished and restored.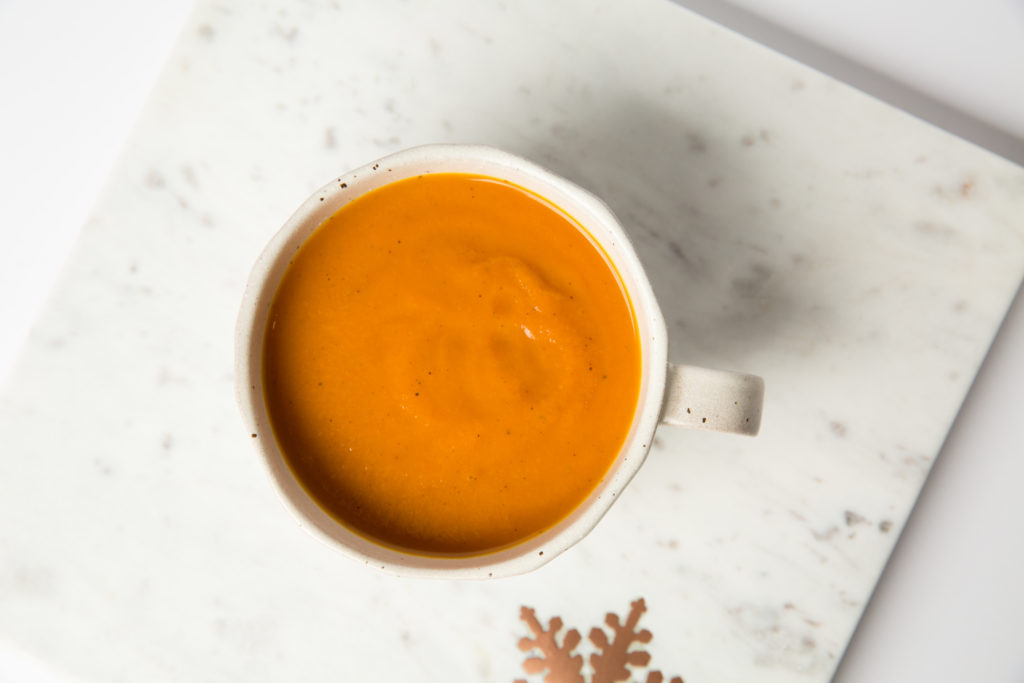 Cons:
** Fatigue and Bloating – Not necessarily a con per se, because the bottom line here is that if you experiencing these symptoms during the cleanse, chances are you already were experiencing them beforehand and really needed a cleanse! My 3 day Soup Cleanse really was the perfect way to give my body a break and reset. Also, while I mentioned this cleanse is extremely convenient, I would highly recommend doing it over a long weekend. Firstly because you'll be consuming mostly liquids so it's good to have a bathroom handy and secondly, so that if you experience fatigue the first few days like I did, you can always take a nap.
** Cost – While I think the Soupure cleanse is definitely priced reasonably considering the quality, I do realize the $235 dollars for three days can be a deterrent if you're on a tight budget. Two recommendations here: 1) use my code PRETTYLITTLESHOPPERS20 by January 31st, 2018 to receive 20% off whatever cleanse you choose and 2) consider a custom order of the morning Soothie and 2 heartier meal soups per day and then making the alkaline waters and homemade bone broths yourself.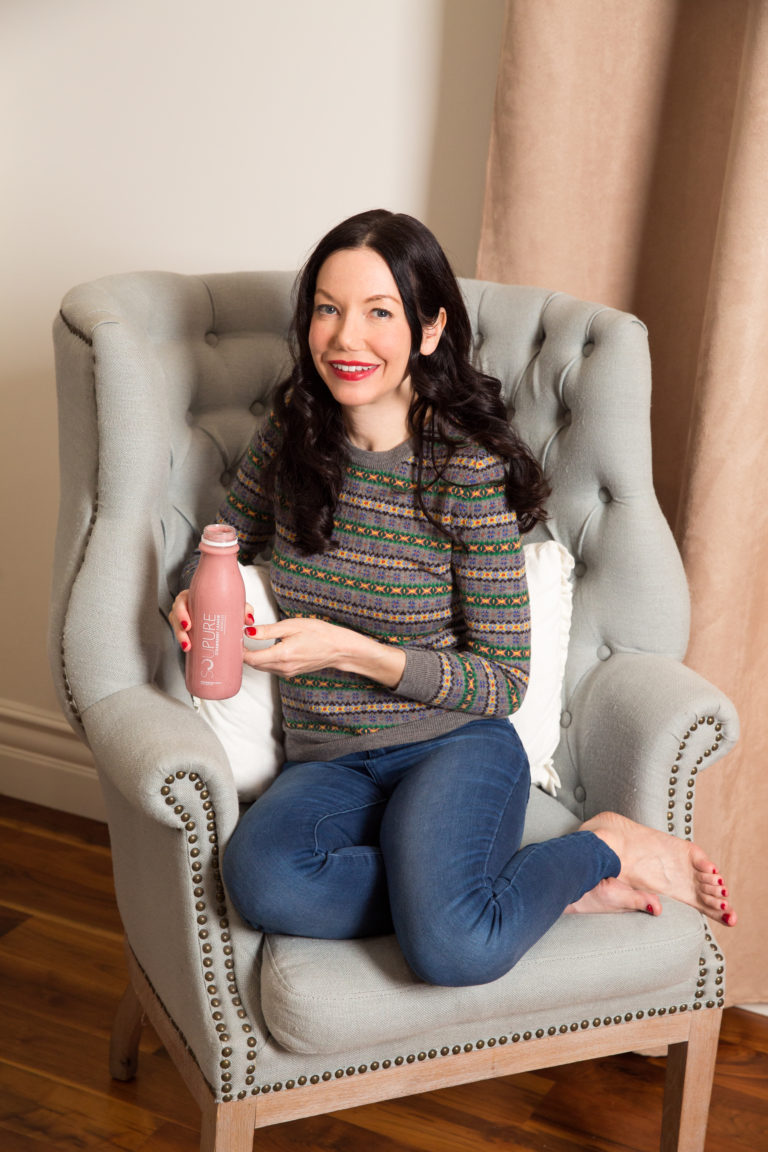 Recap:
I would absolutely 100% do this again! It was definitely a perfect way to give my body a rest and to reset my digestive system and sleeping. And getting rid of my food cravings and shedding a few pounds, gives me a great peace of mind (and body) going into the holiday season.
Give yourself the gift of a cleanse with
Soupure
using my code PRETTYLITTLESHOPPERS20 for 20% off any order by January 31st, 2018. Or purchase a gift certificate for a loved one.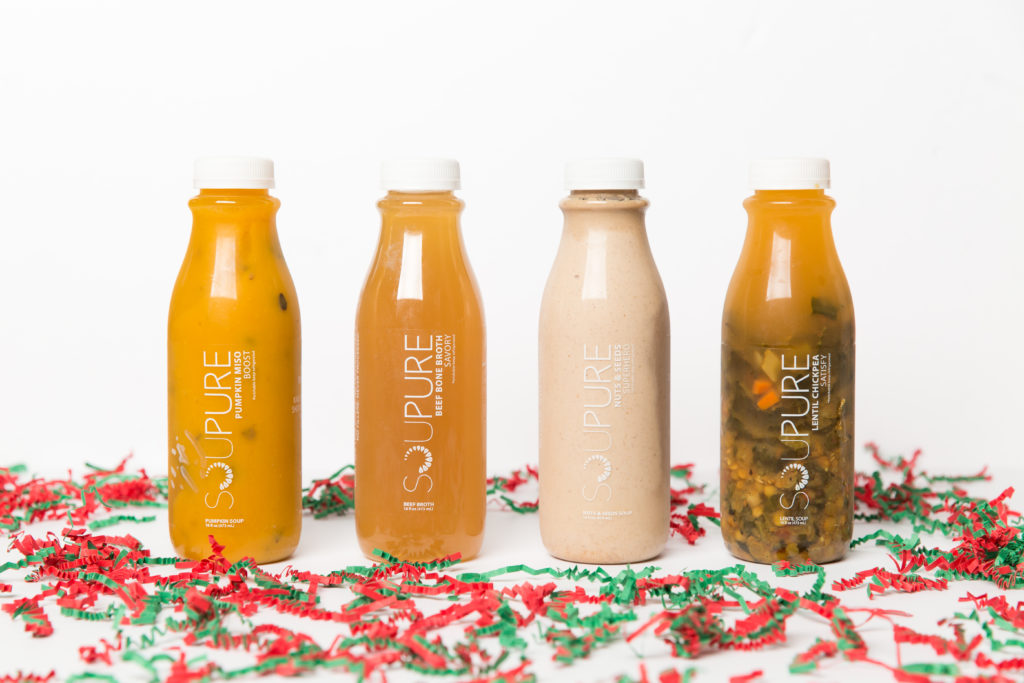 Have you ever tried a cleanse? I would love to hear about your results. And definitely let me know what you think of Soupure when you try it!
Thank you to
Soupure
for partnering with this post.
xoxo,
Lisa
Let's be social!