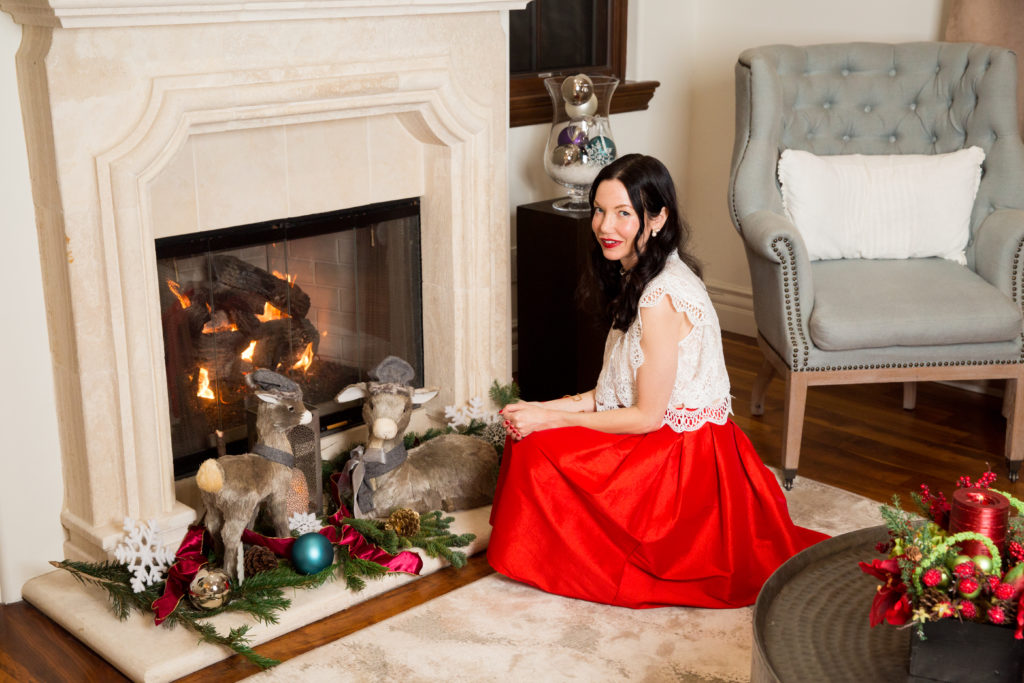 Happy Thursday! I hope you are enjoying this holiday season so far. It's really hard to believe how quickly this year has flown by. One New Year's resolution I've already made for 2018 is to hire some help around the holidays. It's always a mad dash for me to get everything done this time of year and next year I'd really like to be more organized and not running around to finish everything up at the end of the year. If you're like me and still getting everything ready for Christmas, here are some last minute tips on how to deck the halls, without breaking the bank.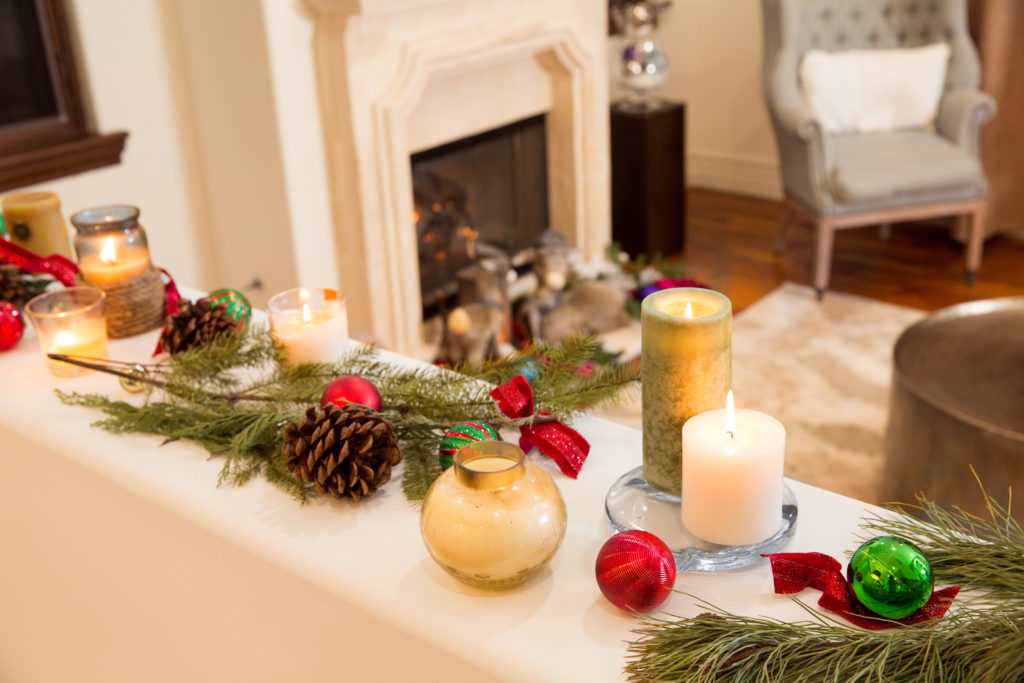 Remember
this pumpkin candlescape
I created for Thanksgiving? I swapped out the pumpkins and gourds for some pine bough, ornaments and ribbon.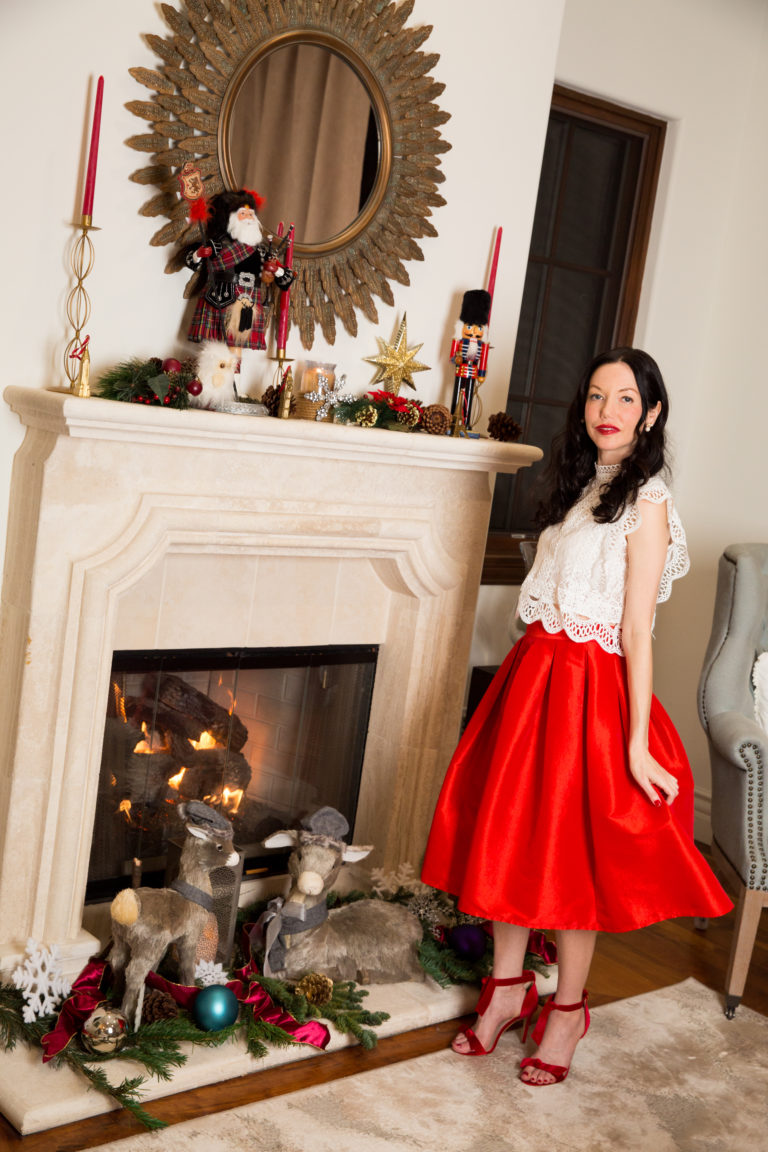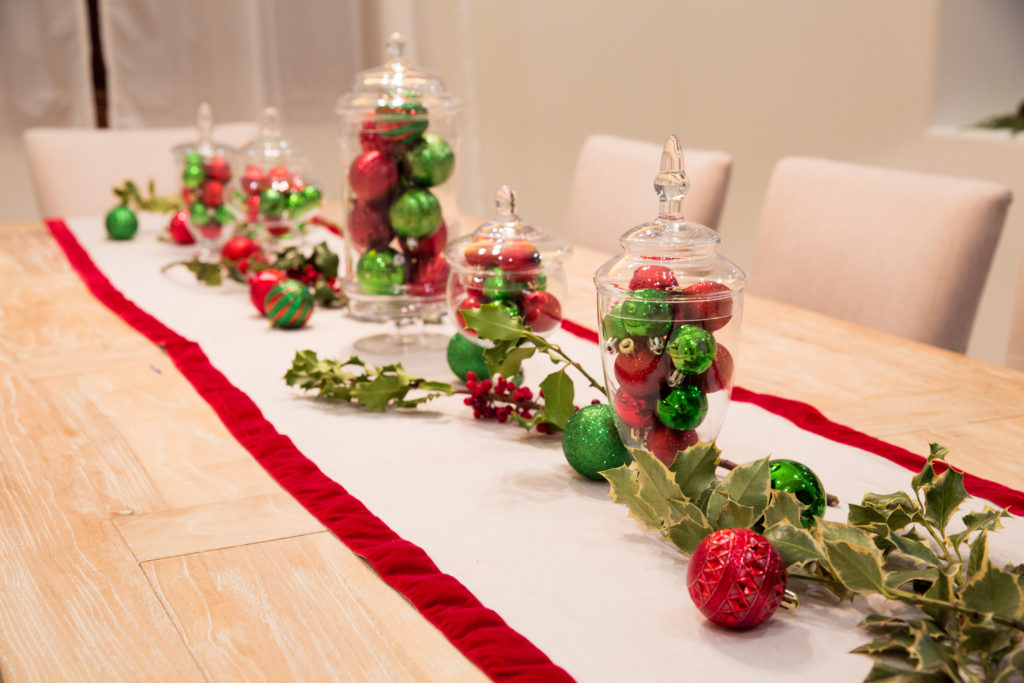 These apothecary jars have been a great investment. I bought 6 of them for around $80 (still available
here
and
here
) for our
Blogger Movie Night
this past Summer. I previously used them for a
candy buffet
and
Thanksgiving floral display
. This time around they are housing some festive ornaments I picked up at my local Walgreens for around $20. I started with this beautiful red velvet trimmed table runner and added some fresh boughs of holly for a truly ornamental table scape.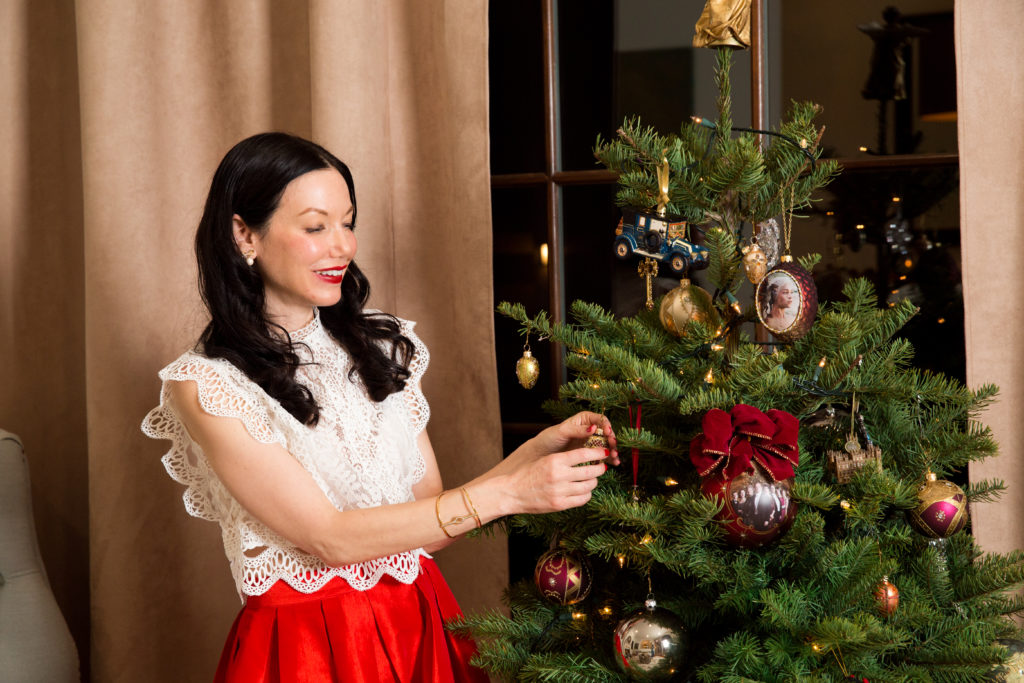 Since we were so busy with a home renovations last year, I didn't do much by way of decorating. The weeks of moving things from room to room for the painters, electricians and interior decorators really sucked away my holiday cheer. This year, I was so excited to find a few
Downton Abbey ornaments
I had ordered awhile back but never opened. One great tip for building up your holiday décor collection is to purchase more expensive pieces after the holidays when they have gone on sale. You can often find pieces marked down by 50% or more!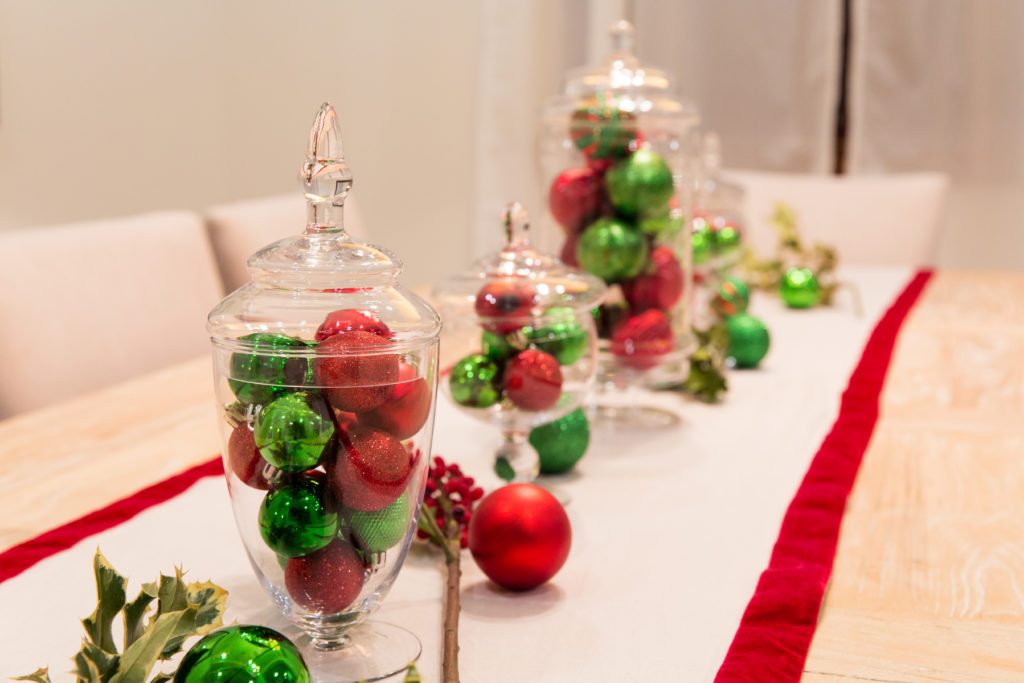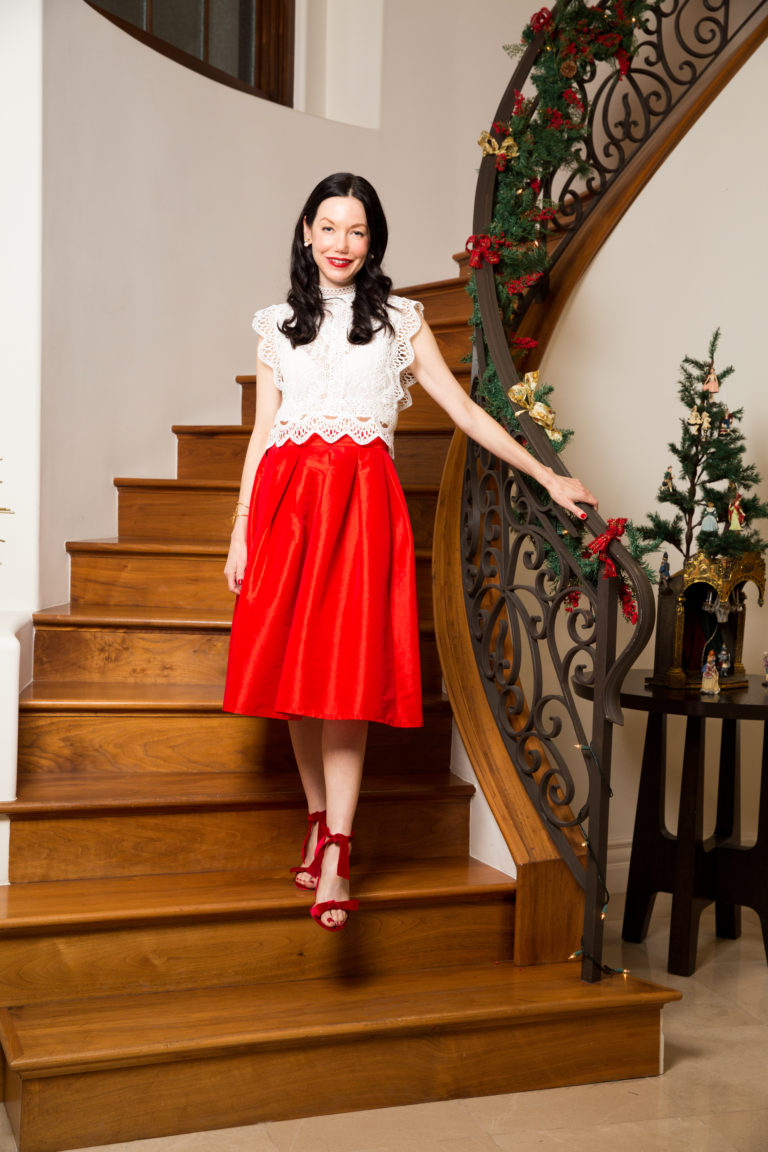 A festive holiday calls for a festive outfit and this skirt has become a Christmas time staple. You can see how I previously styled it
here
and
here
.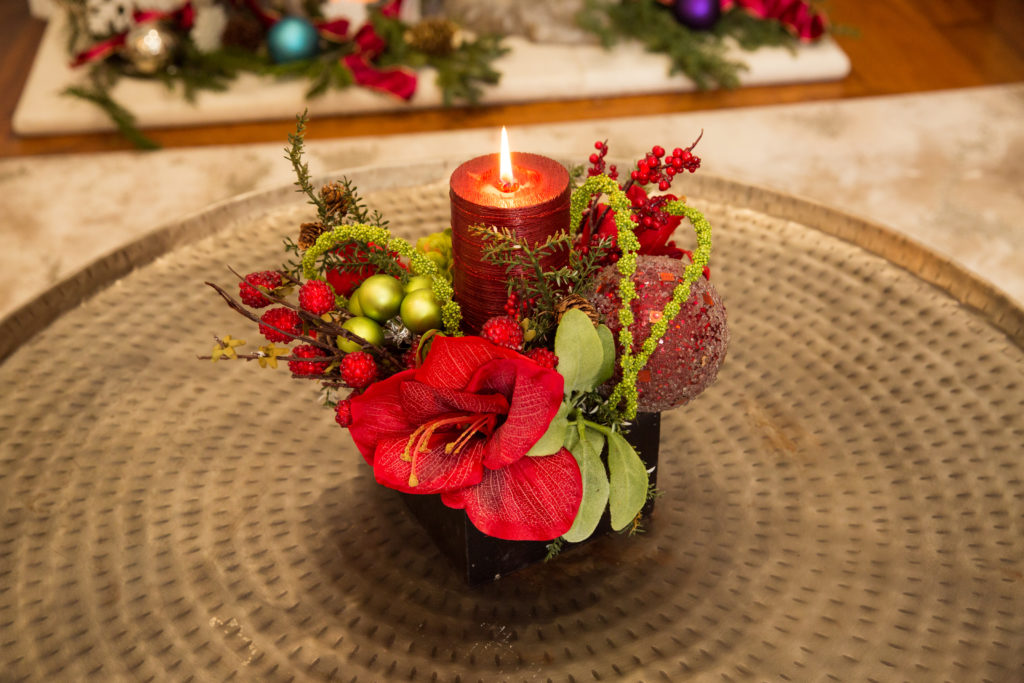 This silk floral arrangement is one of my favorite pieces from Growing Wild in Manhattan Beach.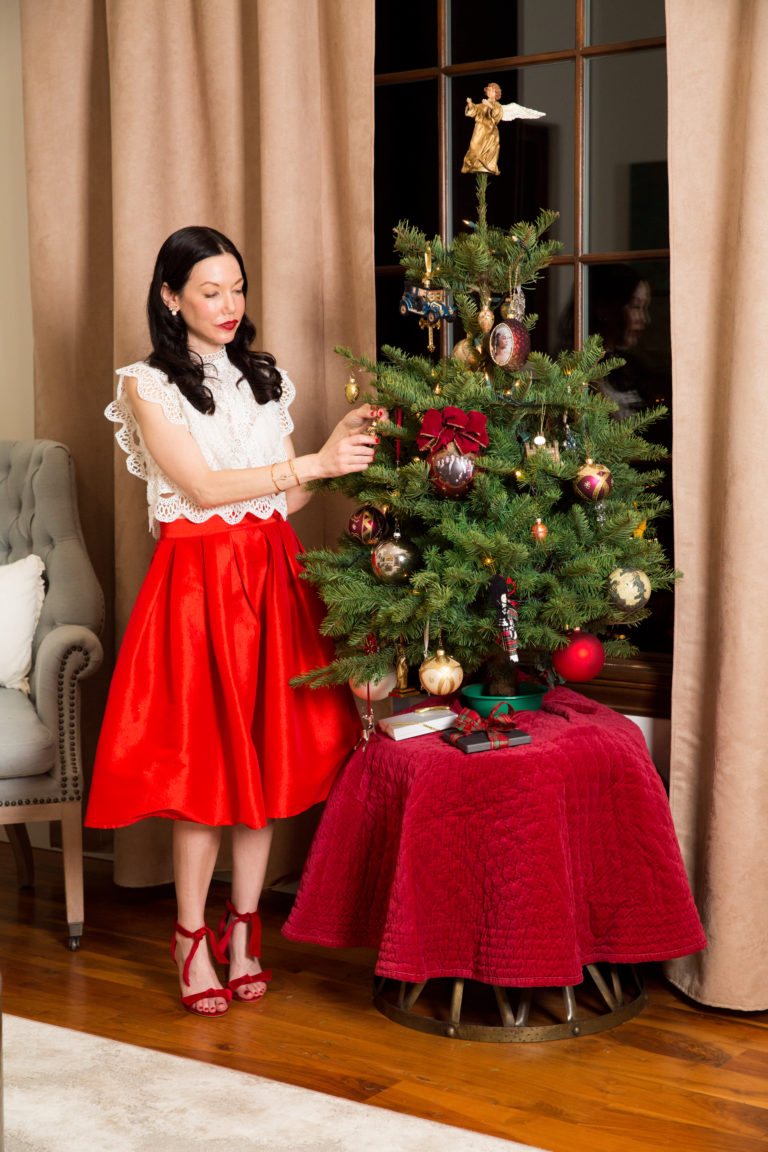 I set this tiny tree on a table to give it extra height. From the outside of our house it looks much taller. 🙂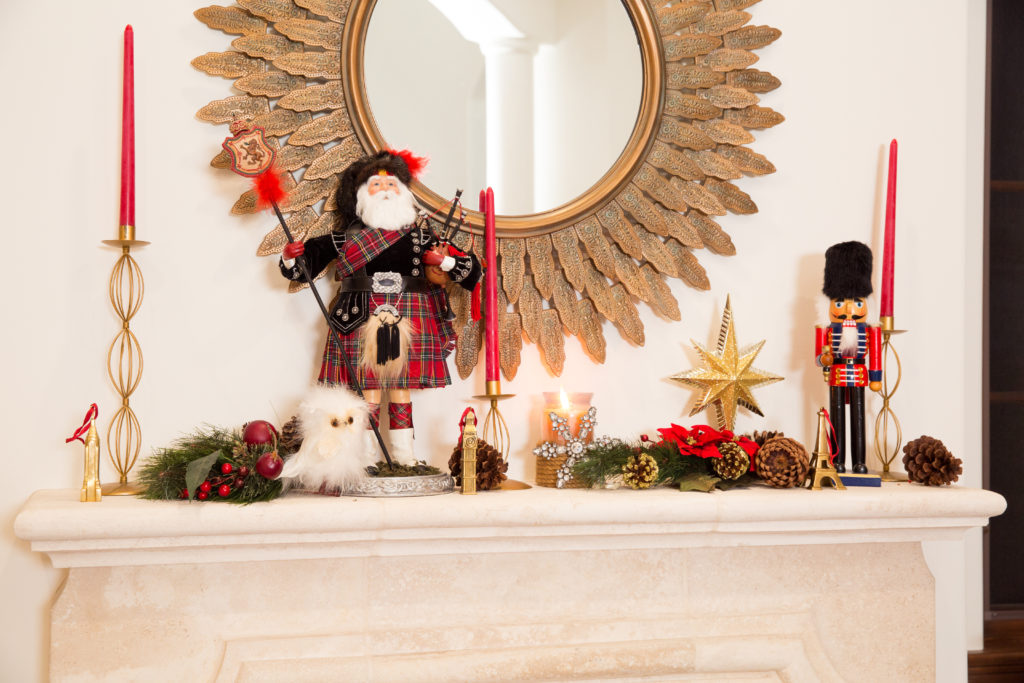 I wasn't sure how this mantle would come together as I just started pulling pieces out and filling in the spaces. One advantage to having a tiny tree this year is that I had plenty of left over ornaments to display throughout the house.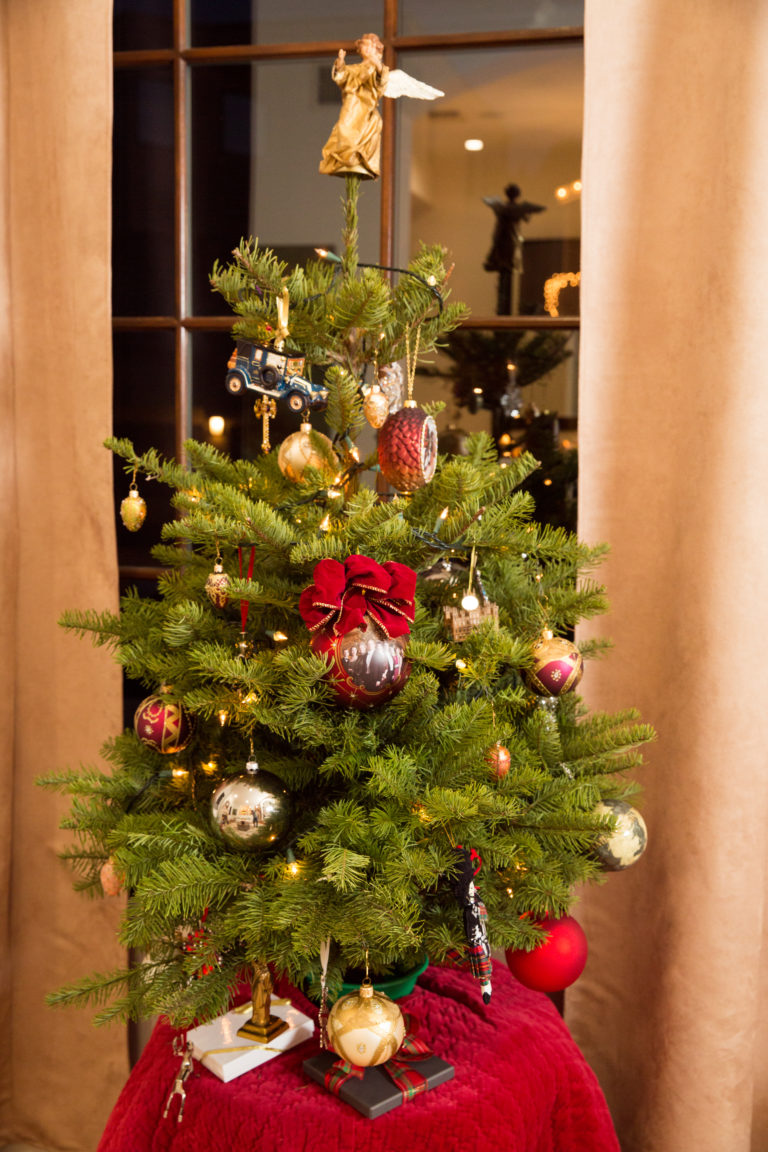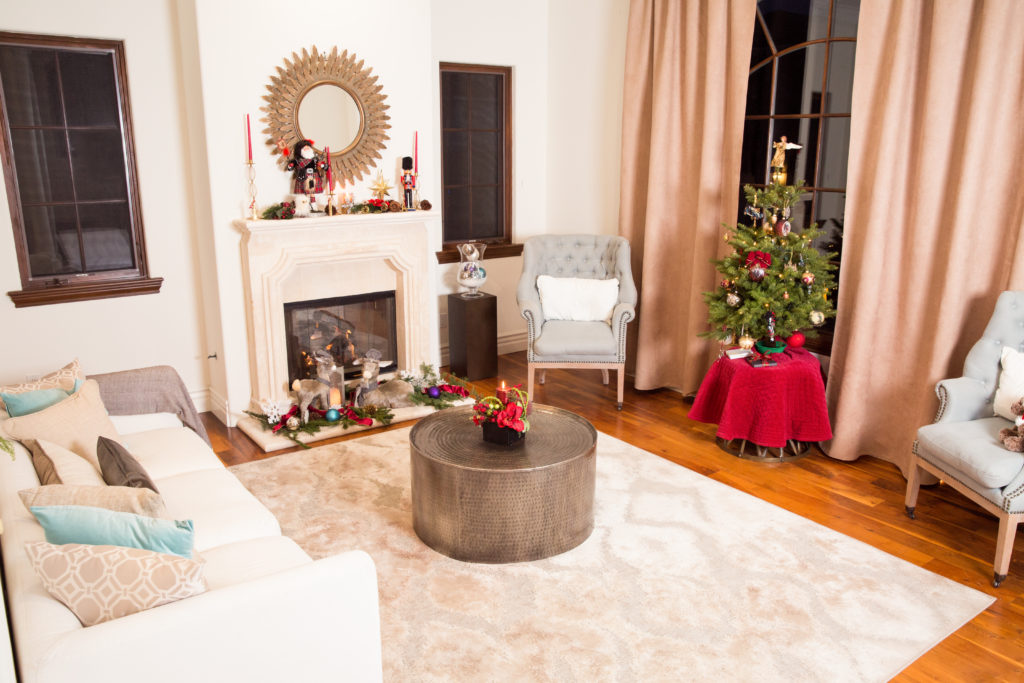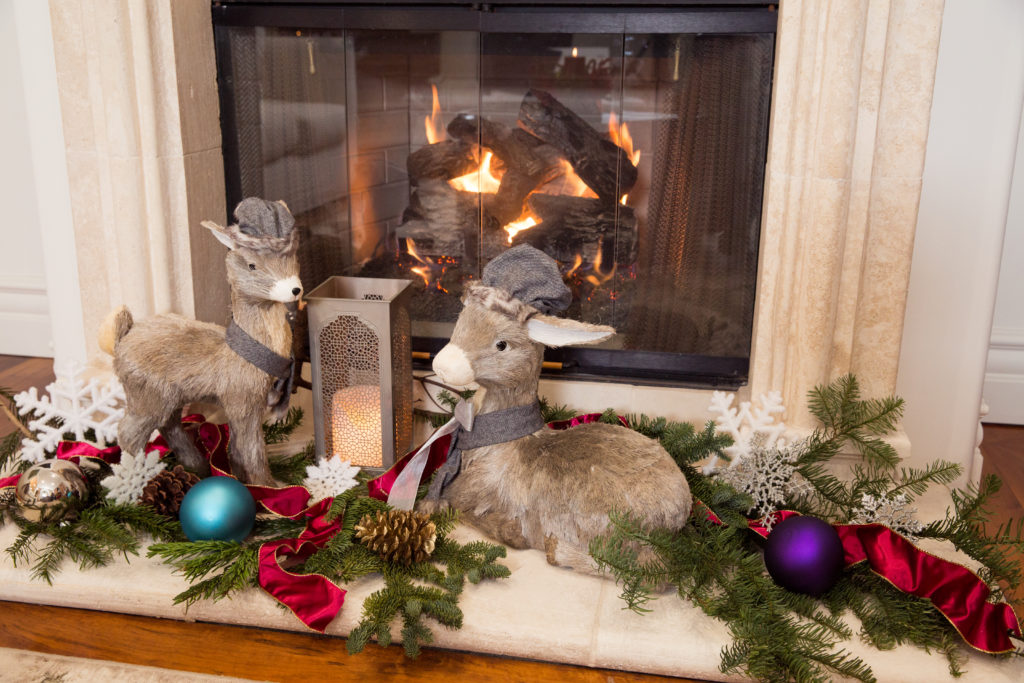 The kind folks at the tree lot gave me a big bag of fir branches free of charge. I created a rustic scene here with these beautiful deer, again just adding some larger ornaments and ribbon to fill out the space.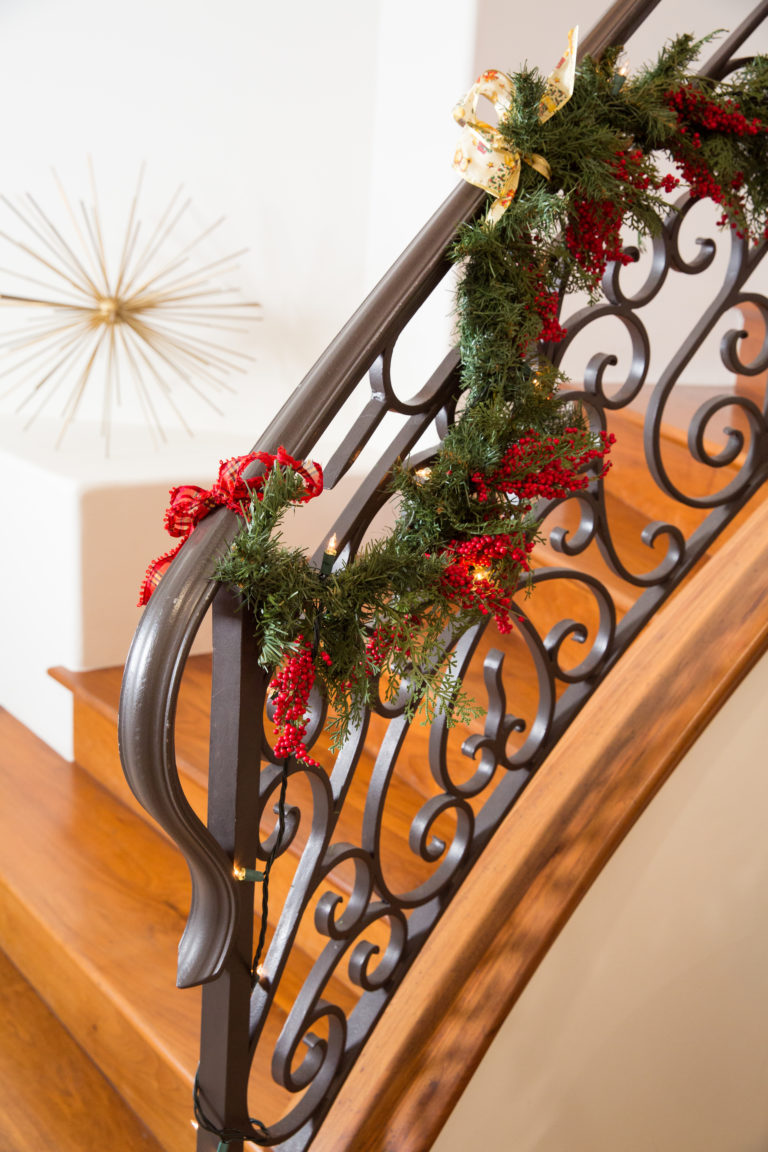 If you look closely, you can see that I've mixed and matched the ribbons on my garland to add a bit of whimsy to my décor.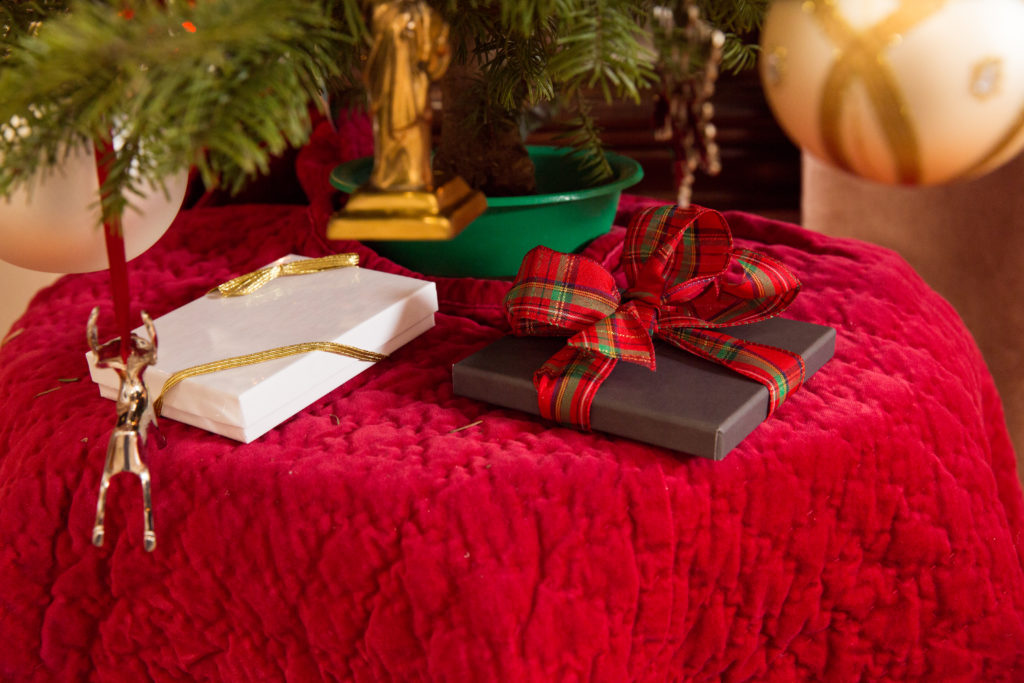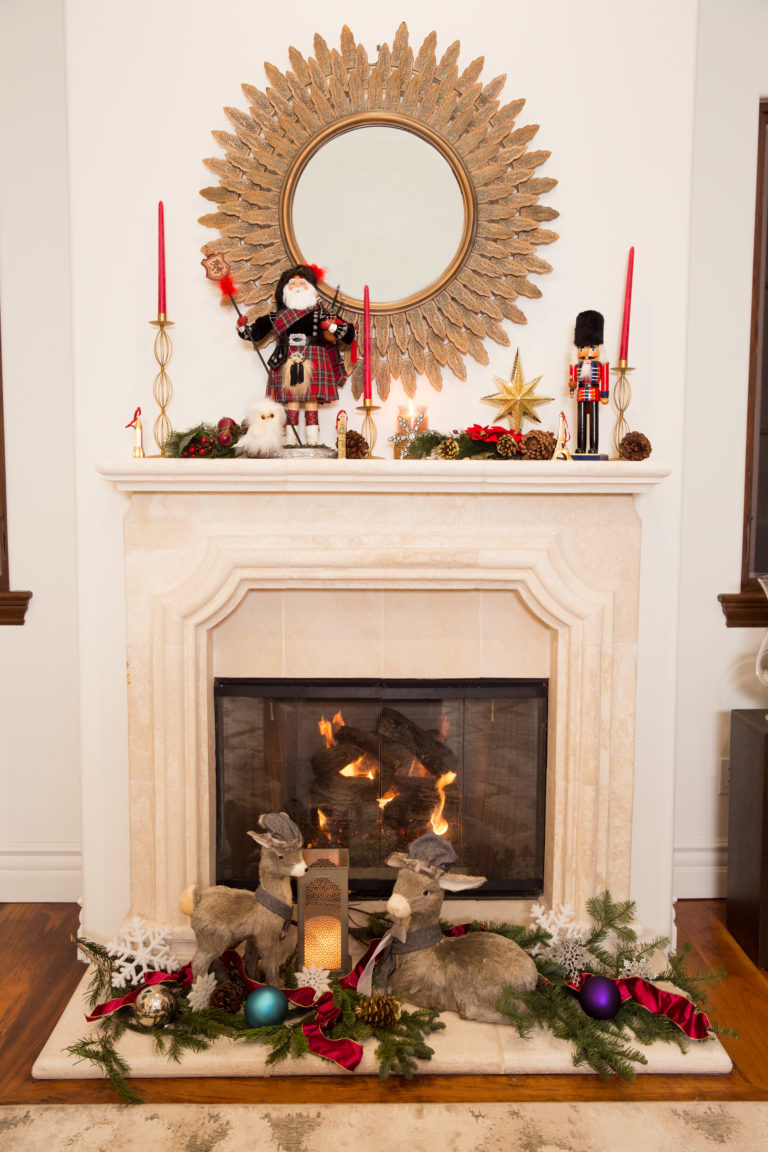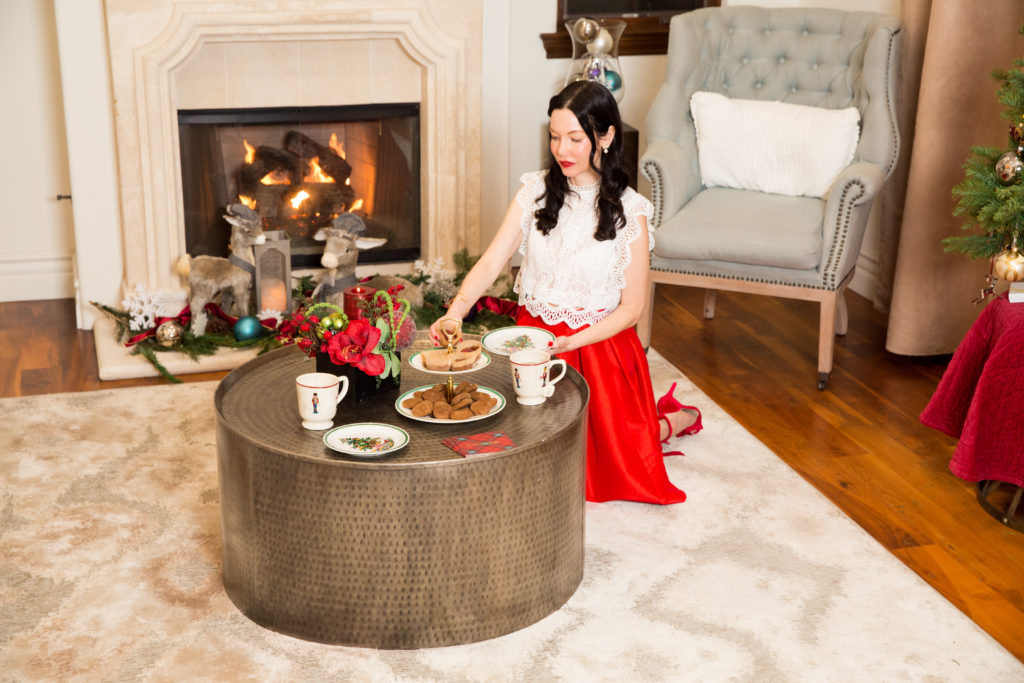 And what would a holiday celebration be without tea? Check back tomorrow, as I'll be sharing the recipe for these delicious Gluten-Free Cranberry Apple Tarts.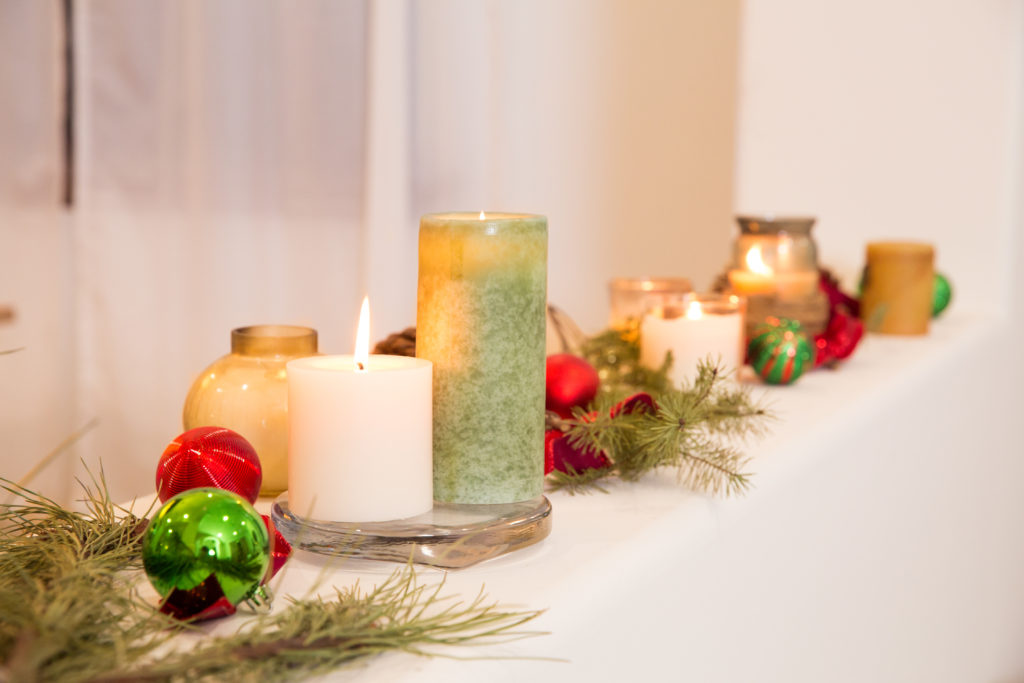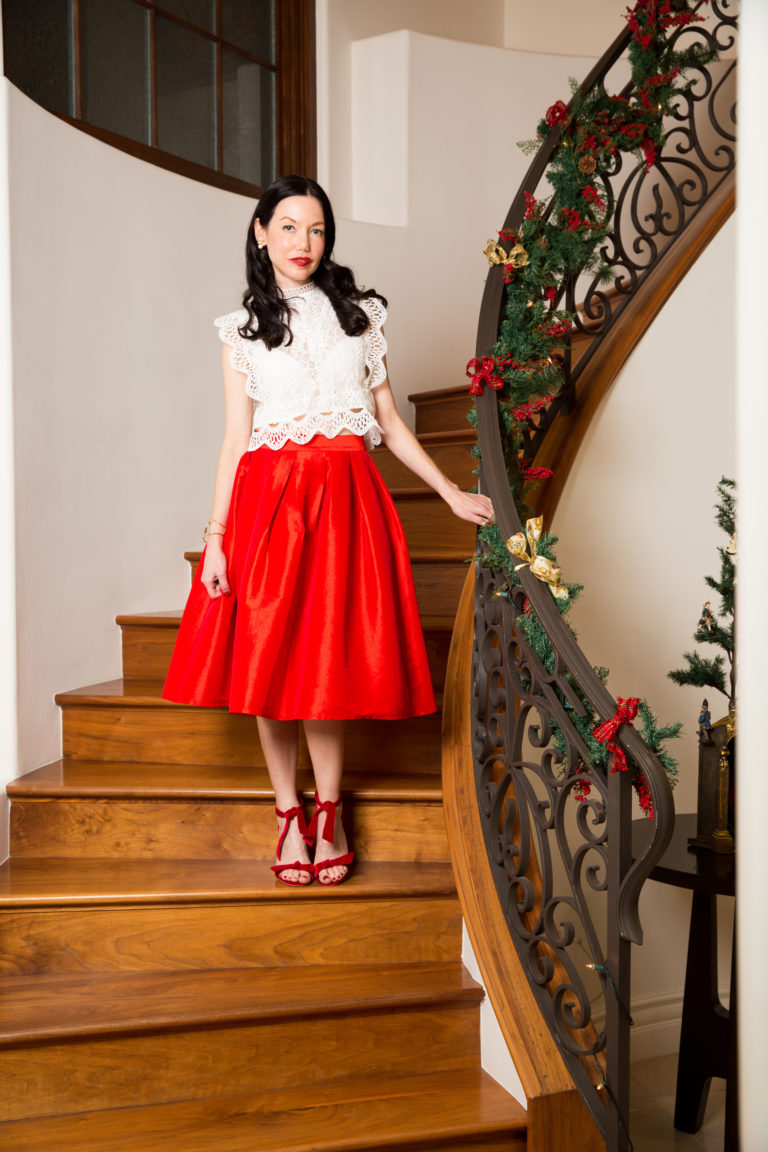 Shop my look: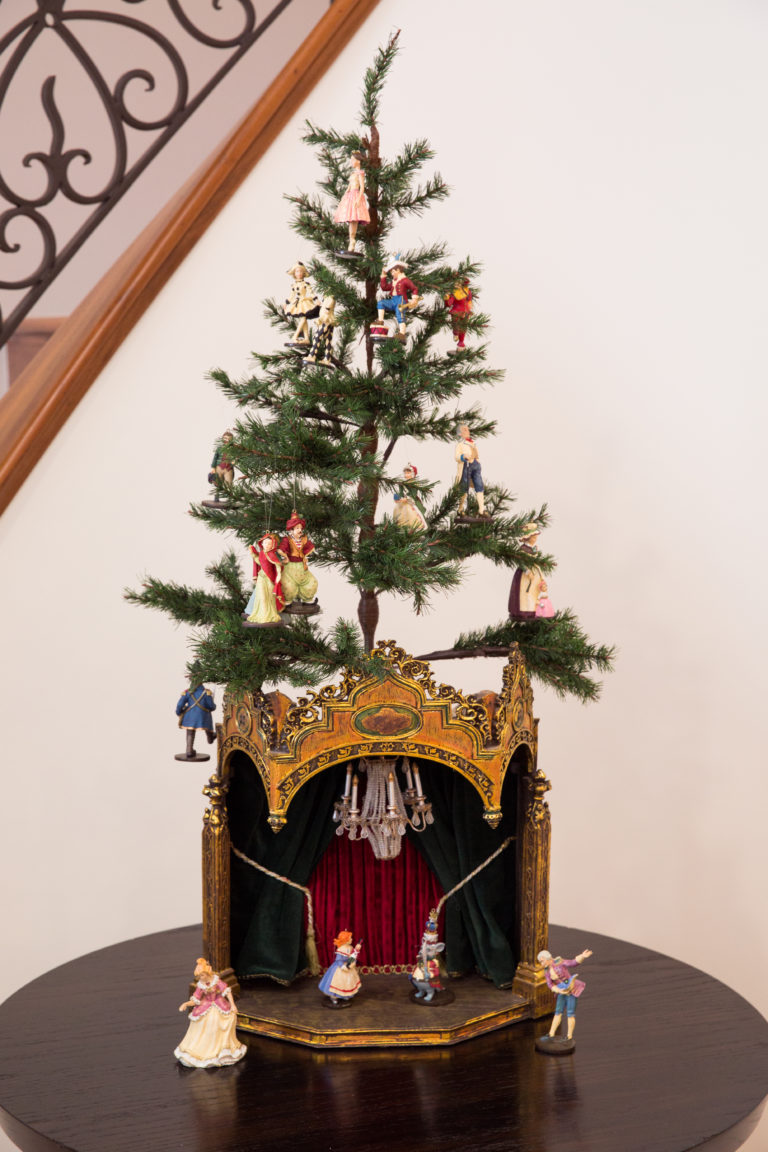 Shop décor: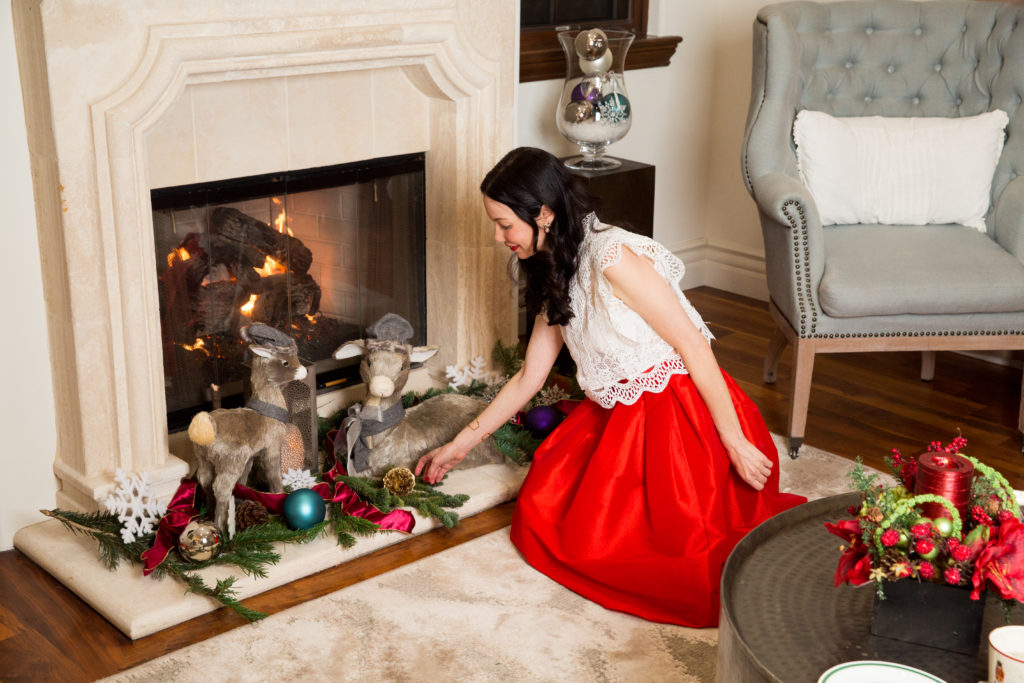 Tie a tartan ribbon around your floral arrangement for an extra touch.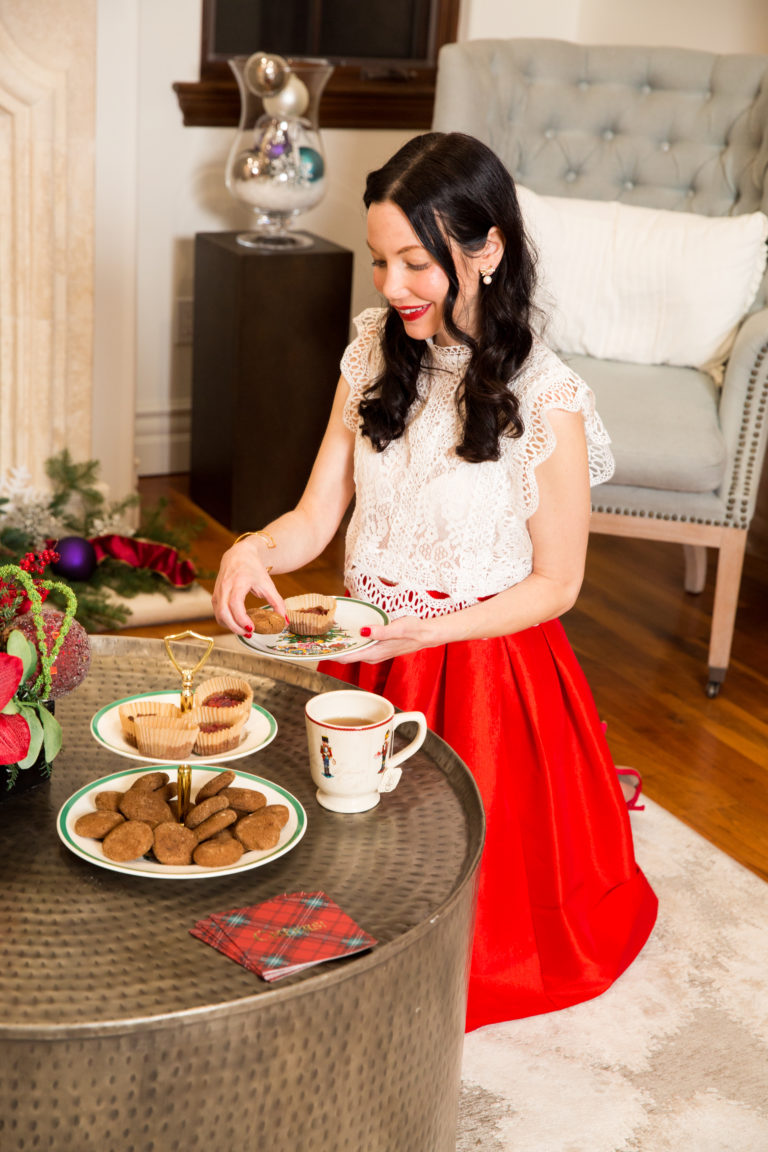 Are you ready for the holidays? I'd love to see your home decor! Please tag me in your Instagram photos
@lisavmorgan
.
Thank you so much for reading!
xoxo,
Lisa
Let's be social!