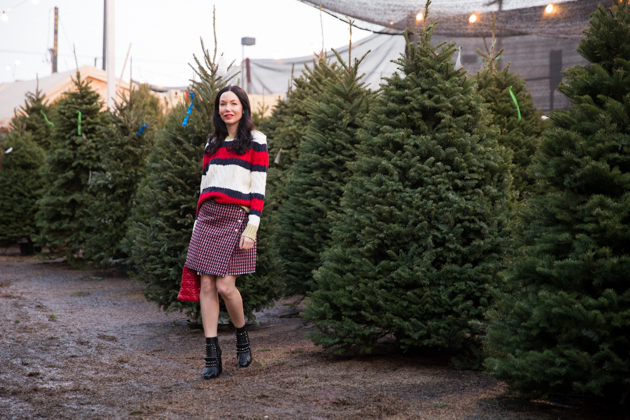 Merry Christmas Eve! Just wanted to share a quick look I shot last week before I head up to Central California to visit family.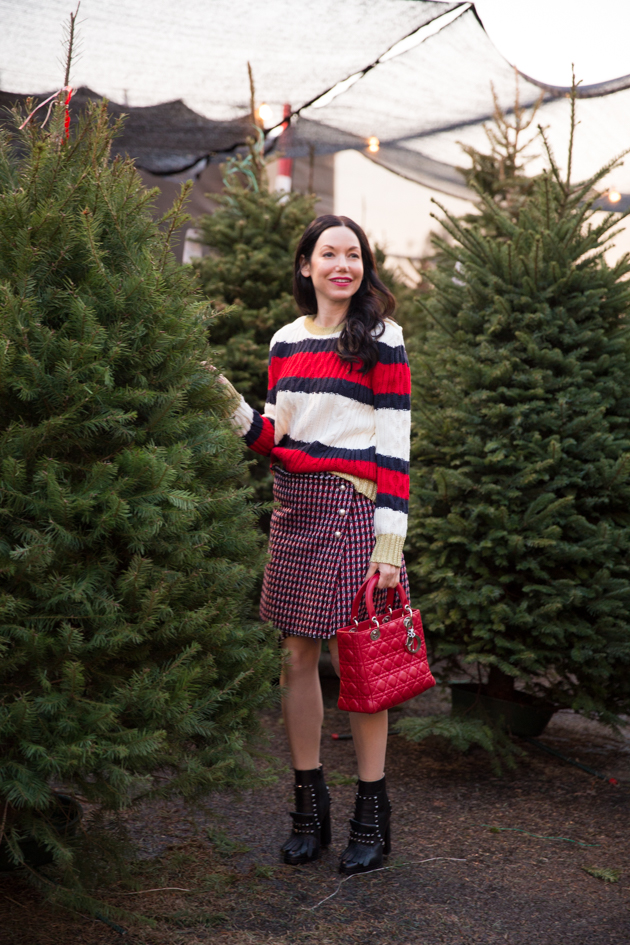 I fell in love with these Tommy Hilfiger Collection boots when I visited the store on our trip to New York. I purchased them on Cyber Wednesday when they went on sale for half price! They are still available on sale in most sizes and they also come in a mule style. Such a cute way to add a little edge to this otherwise preppy look.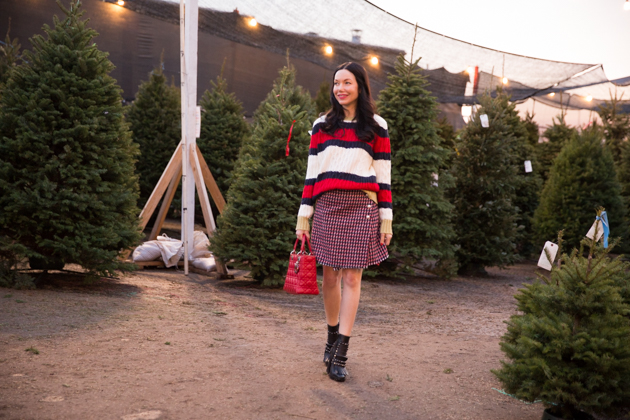 This Storets skirt was also a Black Friday purchase. I originally bought it for my niece, but realized it actually suited me better (don't worry, my niece still got tons of great presents). I styled the skirt with this Storets sweater from last year for a whimiscal holiday look. I can't think of a better time than the night before Christmas to add a little festivity to your outfit.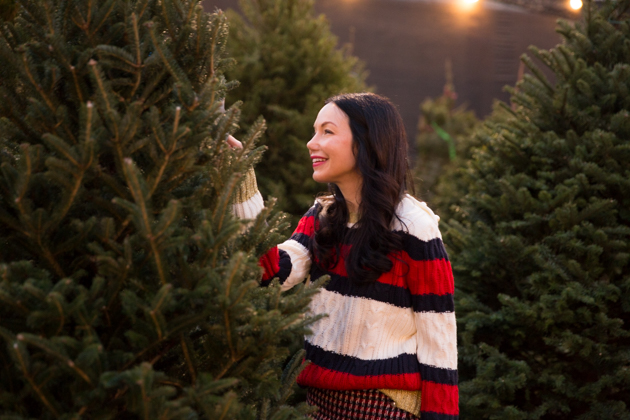 Here's to joy, love and happiness this Christmas Eve! May your days be merry and bright… And hoping Santa brings you everything your heart desires. I live in Southern California so let's face it, the "white Christmas" thing is a bit unrealistic".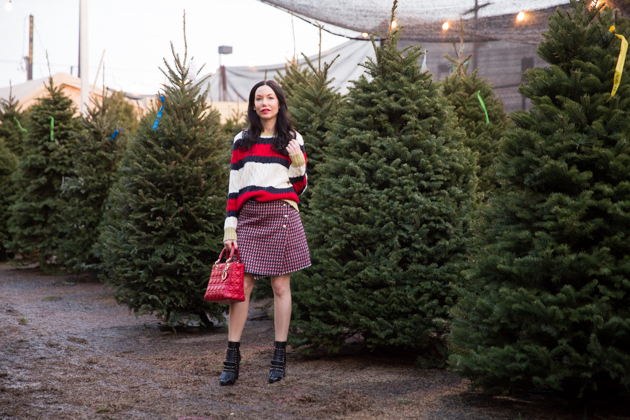 >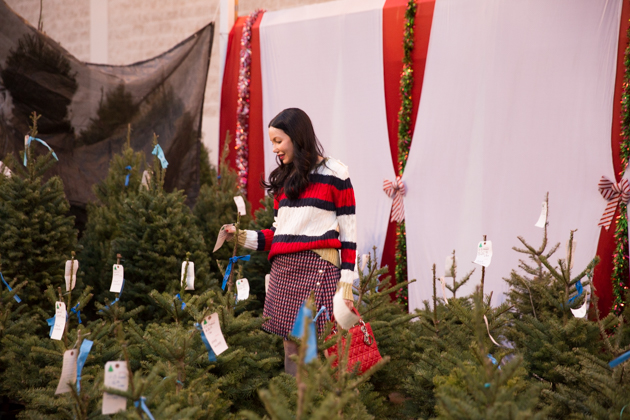 I look like a giant among these mini trees!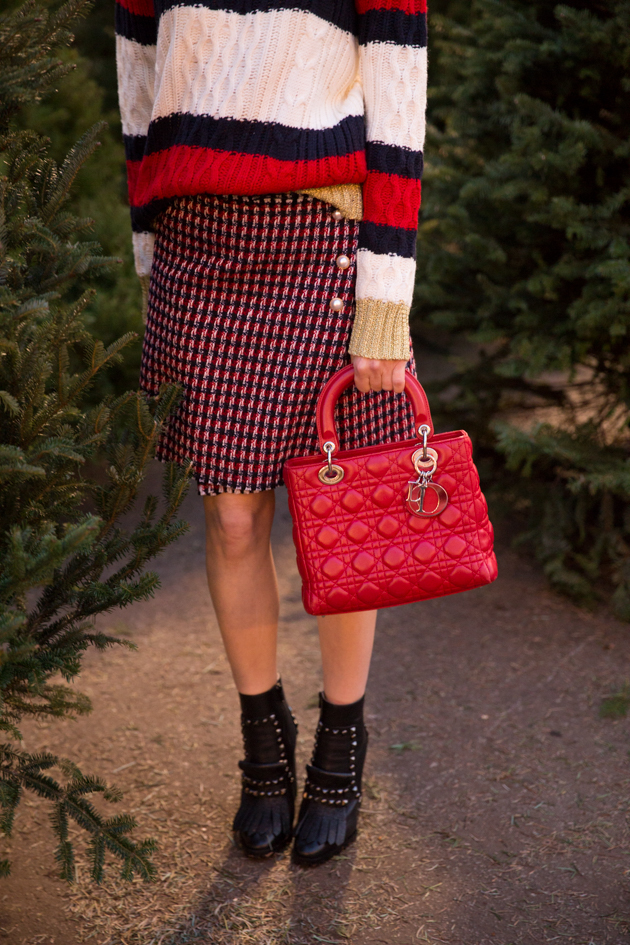 Shop my look: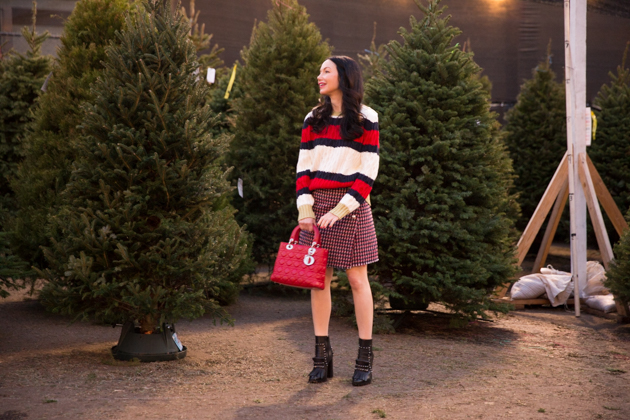 Wishing you and your loved ones the merriest of holidays!
Photos by Mo Summers.
Thank you so much for reading!
xoxo,
Lisa
Let's be social!