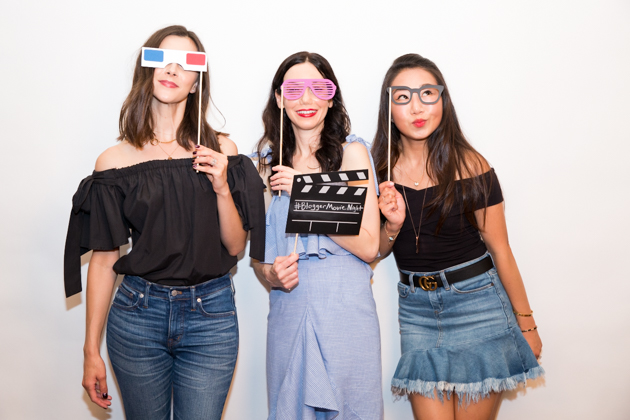 With Award Season on the horizon, I wanted to share a few tips for how to throw an epic Movie Night on a budget. If you've been following this blog for awhile, you might recall the
Blogger Movie Night
I threw with
Kali
and
Sheree
last Summer and I definitely picked up a few tricks along the way.
Décor
First things first… Pick a theme. Are you throwing an Oscar or Emmy Night Screening, a Summer Blockbuster Movie Party Under the Stars, or a Kid's Birthday Party? Do you want your décor to be chic and sophisticated or
over the top
? If you're having a kids party, do you could go with a
Frozen
, Harry Potter or
Star Wars
themed party (I'm guessing a few grown up's might enjoy some of these too).
You'll want to choose your theme before you decide on your invitation, so you can pick an invite that foreshadows the party.
Invitations
Candy and Popcorn Buffet
under $10.
Menu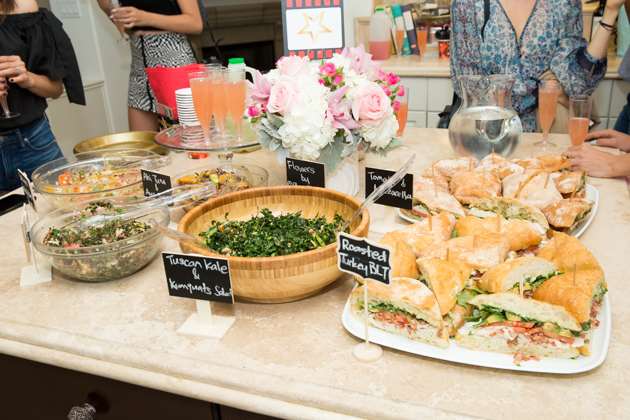 And of course don't forget the cocktails! We greeted our guests with Champagne and set up a DIY bar with wine for later in the evening. Remember to keep it simple. You'll want to enjoy the party too!
Photo Booth
Playlist and Movie
If you're doing an Awards Night Screening Party, you'll be all set with showing The Oscars, Emmys, Grammy's or Golden Globes. You can pick a fun playlist to coordinate with your theme… Academy Award Winning Songs, Hollywood Movie Themes, Grammy Nominees, etc.
For a kids party or sleepover a fun current hit or classic is sure to please. For teenagers, you can ask people to RSVP with the movie they want to see and then send out a reminder for your party along with a ballot so attendees can pick the movie they want to see (and you can be prepared to stream, purchase or borrow it ahead of time).
Be Social
For kids parties or birthdays, a big card with magic markers could be an alternative way to commemorate your event. Let everyone sign the card in colored markers with a personal message to the guest of honor.
Shop the post: