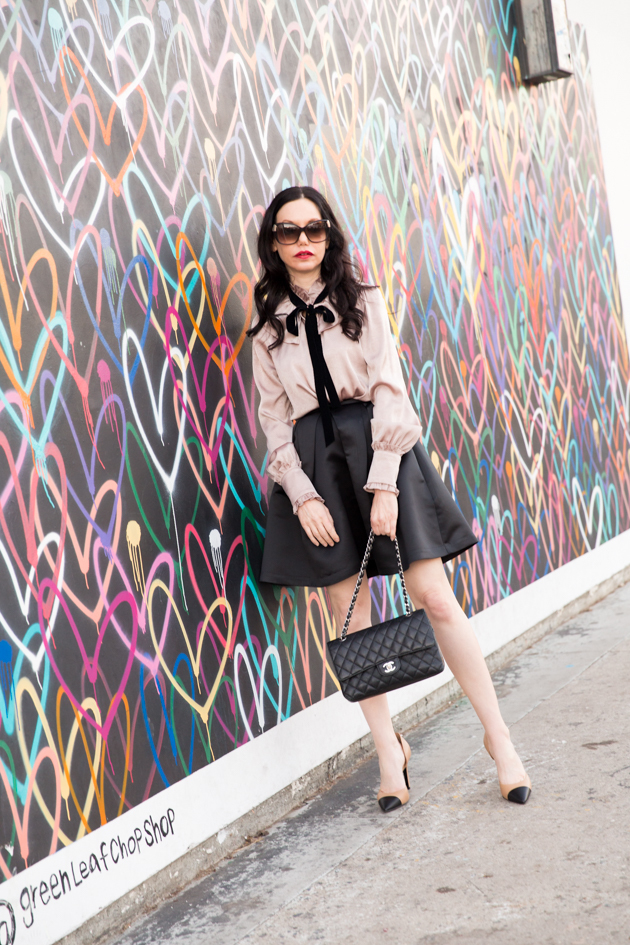 Happy Friday! It's been one of those weeks hasn't it? A day that's supposed to celebrate love, somehow turned into a bloody massacre. My heart is heavy with grief and my thoughts and prayers are with all of those who lost loved ones in this senseless tragedy. It's such a reminder to take the time to pay attention to those around us and show our love to not just family and friends, but everyone we interact with. You never know what others may be going through and every act of kindness counts. Send that email or pick up the phone and remind someone how much you care about them everyday.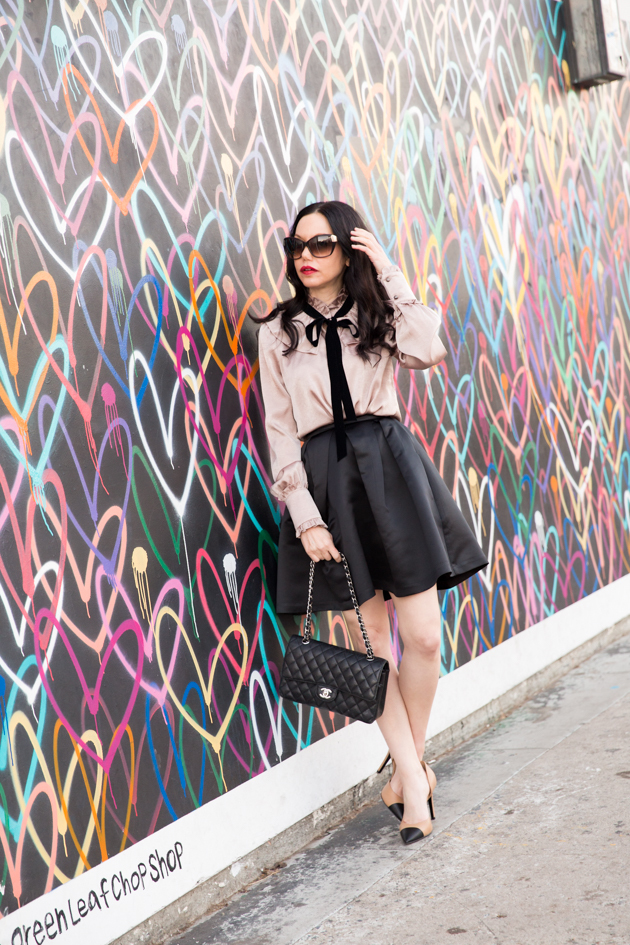 I don't know about you, but I'm ready for the weekend! We spent Valentine's Day at home, so I'm hoping to talk my Sweetie into a dinner date this weekend. I'll be wearing something super feminine like this pink pussy bow blouse and flare black skirt. I've been shopping my own closet this month and restyling pieces I already own. This skirt might be one of the most worn items in my wardrobe. You can see how I previously styled it on the blog
here
,
here
and
here
. Actually, it's probably this Chanel bag… one of these days I'll have to go back and see how many times I've styled it here. 🙂 Also, I'm still in the middle of cleaning out my closet and I've been adding lots of items to my Poshmark page (some NWT). Be sure to
follow me here
for updates.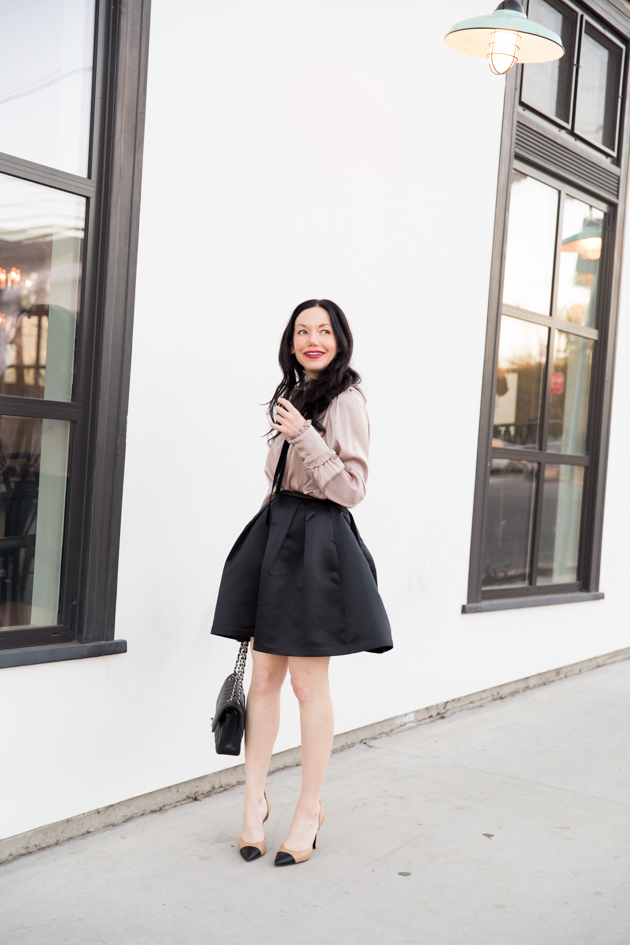 Shop my look: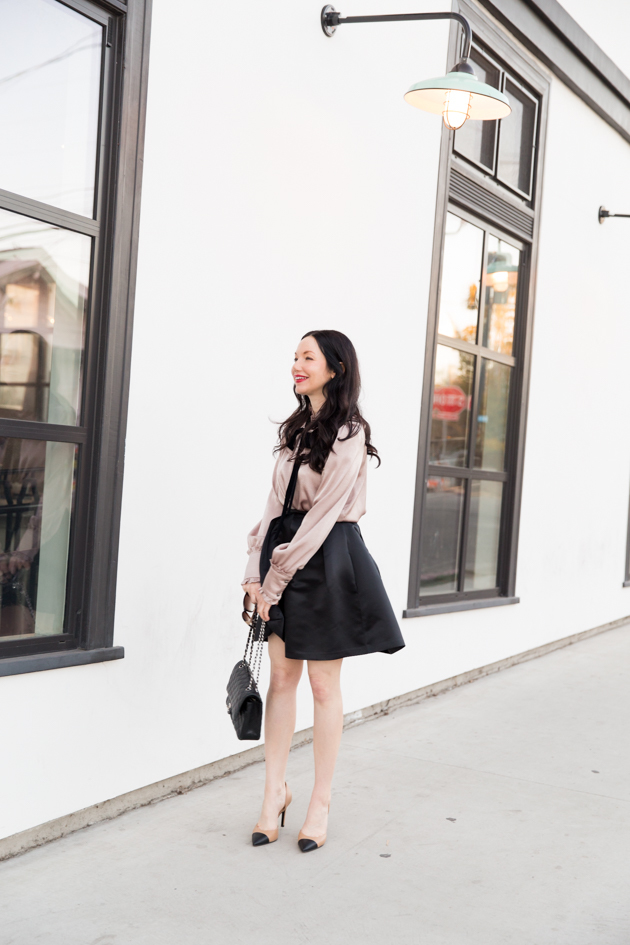 Wishing you a wonderful weekend with those you love. And really, pick up that phone and reach out to those you think might need some love.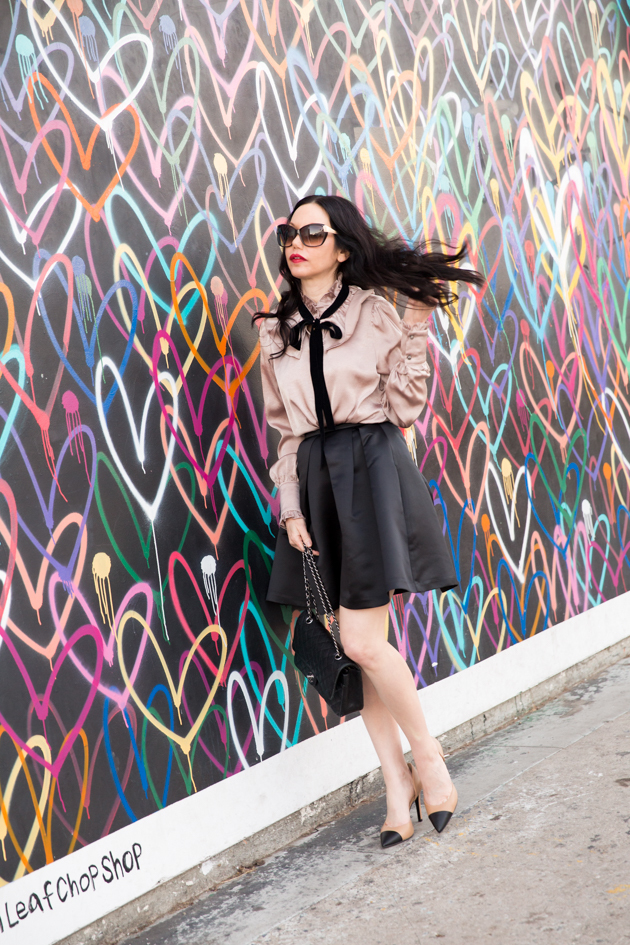 P.S. Sorry about the crazy hair… I finally got it cut right after I shot these photos. 🙂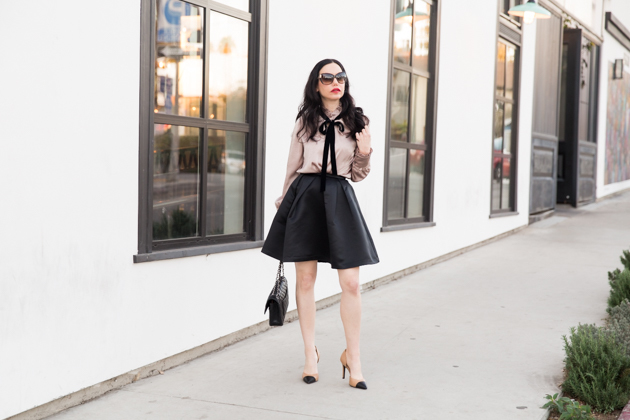 Storets blouse (similar
here
,
here
and
here
) / Nasty Gal skirt (similar
here
) / Shoes of Prey
pumps
c/o / Chanel
bag
(affordable
here
and
here
) / Oliver Peoples sunglasses (similar
here
)
Thank you so much for reading!
xoxo,
Lisa
Let's Connect!