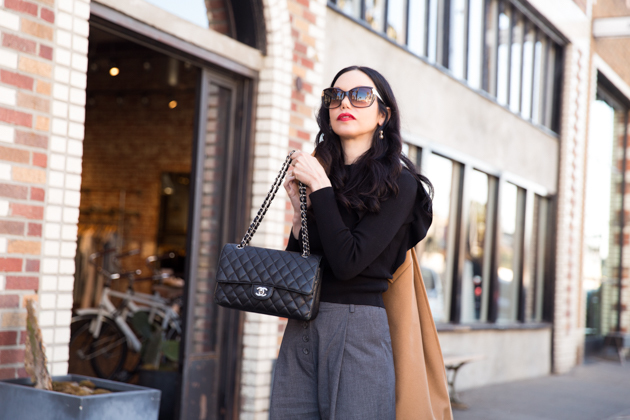 Happy Monday! I hope you are having a wonderful week! I have a major announcement straight from the Pretty Little Shoppers closet. With the newest addition of a camel coat and pumps, I believe I now own every Winter closet staple. It took a lifetime of shopping, but it was worth it.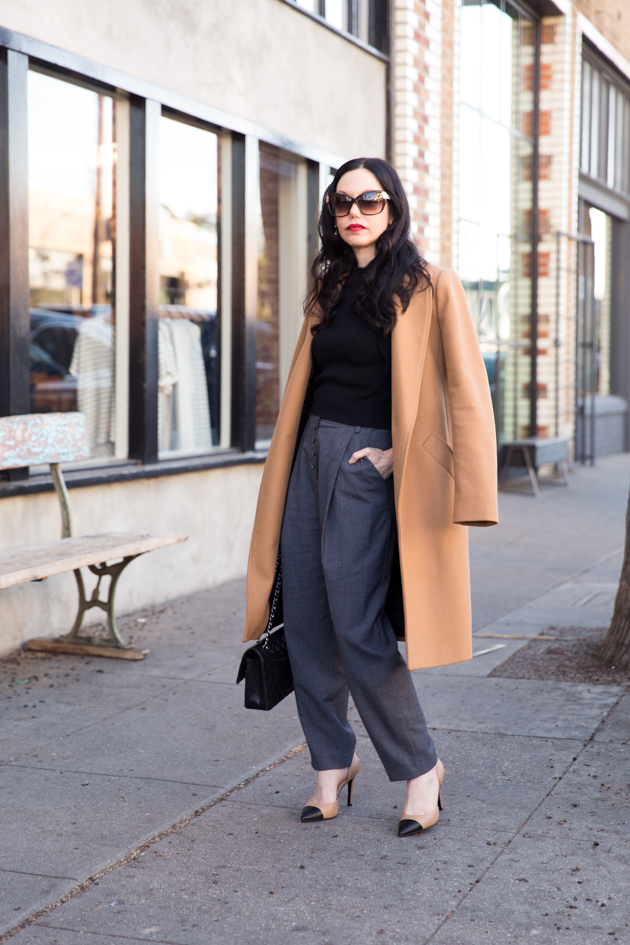 Yes, I realize I am slightly behind here on the camel coat trend. I've actually been shopping for one for a few years, but somehow every coat I liked was either too expensive or sold out in my size. I even went as far as to purchase one last year, and when it arrived the size XS looked like I borrowed it from a very tall person. 🙁 Thankfully, I have had a Burberry Trench for the past ten years, but a camel coat was somehow missing from my life until I found this beauty on Zara.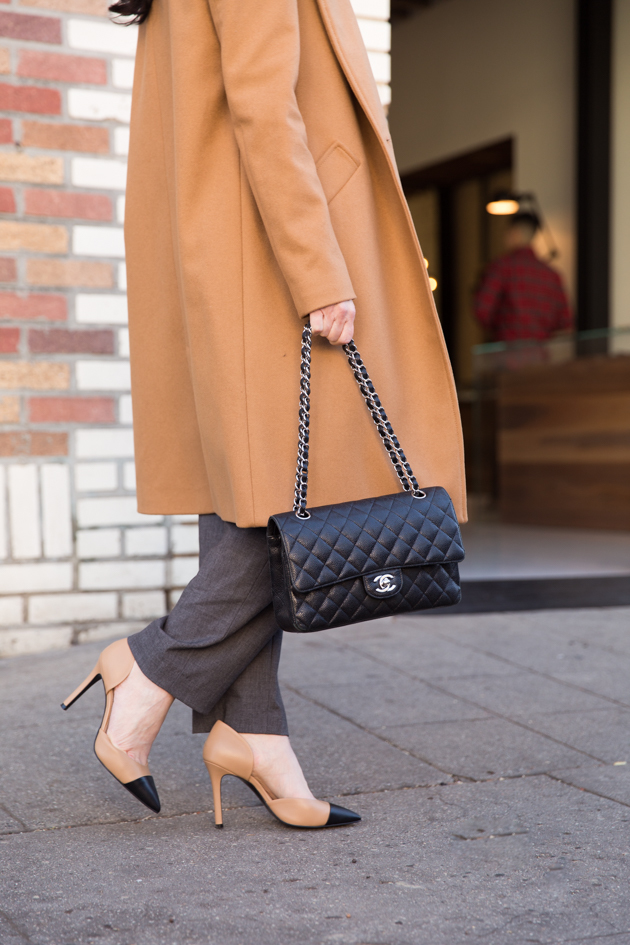 And with what does one style her new camel coat? Why a a pair of camel pumps of course! And these pumps are extra special because I designed them myself at Shoes of Prey. You might remember me talking about this amazing custom design shoe site before. This is my second time using Shoes of Prey's 3D Editor to create a style suited to my liking. I designed these camel pumps with a 3.9 inch stiletto heel and a black pointy toe cap. You can choose the colors, materials, heel height, style and more and even have your shoe engraved on the sole. Mine says Pretty Little Shoppers. The only hard part about using Shoes of Prey is narrowing down your choices. I already have half a dozen boots, mules, sneakers and heels on my radar.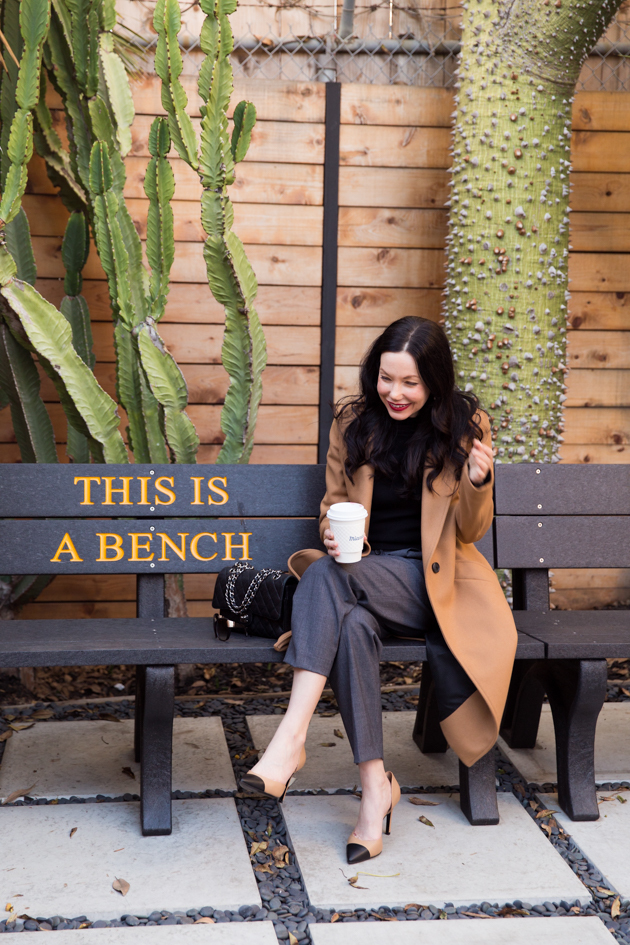 Wishing you a wonderful week ahead!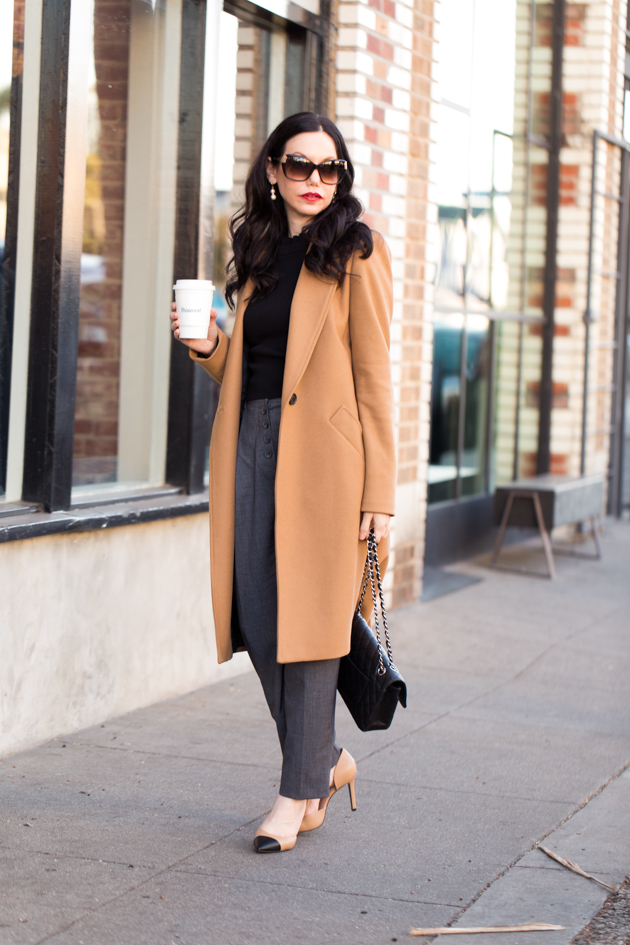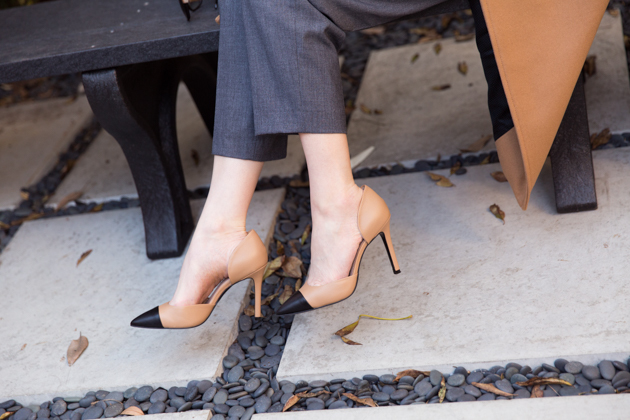 Zara coat (similar here and here) / Storets sweater (similar here and here) / Pixie Market pants / Shoes of Prey pumps c/o / Chanel bag (affordable here and here) / Oliver Peoples sunglasses (similar here) / Kiel James Patrick earrings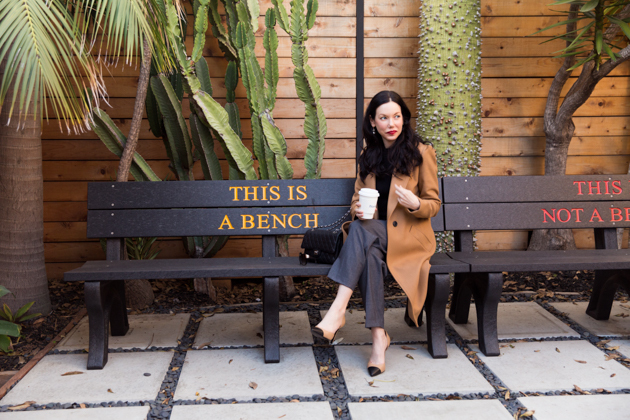 Visit Shoes of Prey to design your own shoes. Use my code LISAMORGAN for a free custom inscription ($49 value). And please send me your photos so I can see what you've designed.
Shop my look: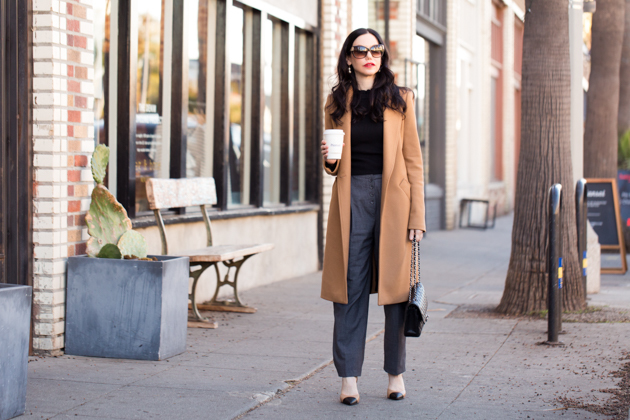 Photos by Mo Summers.
Thank you so much for stopping by!
xoxo,
Lisa
Let's be Social!