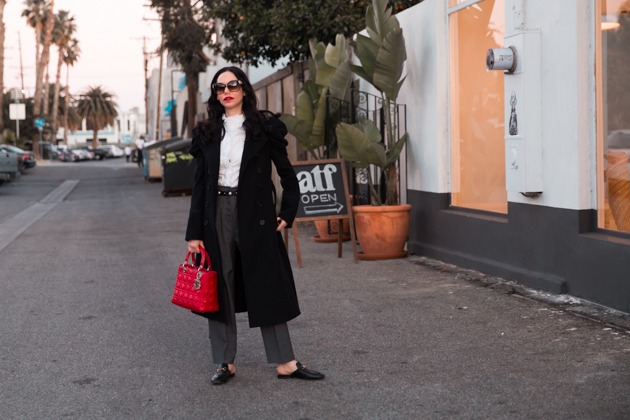 Happy Monday! If you live in LA, you might have noticed this strange feeling lately where your feet feel a bit icy and you have to do strange things like put on a sweater and turn on the heater. You might even get really desperate and have to put your freezing hands inside your husbands shirt while you cuddle with him on the couch and steal his body warmth. Well folks, remember that line you kept hearing on Game of Thrones? Winter is coming? Well it's come! Nevermind that tomorrow is the first day of Spring. This Cali girl is cold!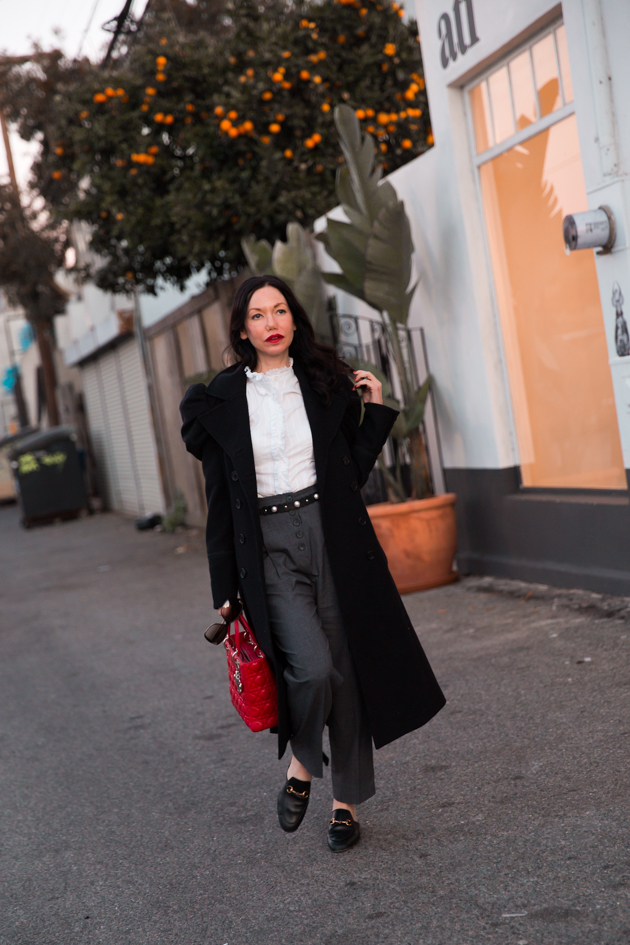 But I live in LA, so I somehow styled this look without socks. Big mistake. Right after we shot this look I went straight to Erewhon and froze my derriere off in the name of healthy living. It's rough here in La La Land.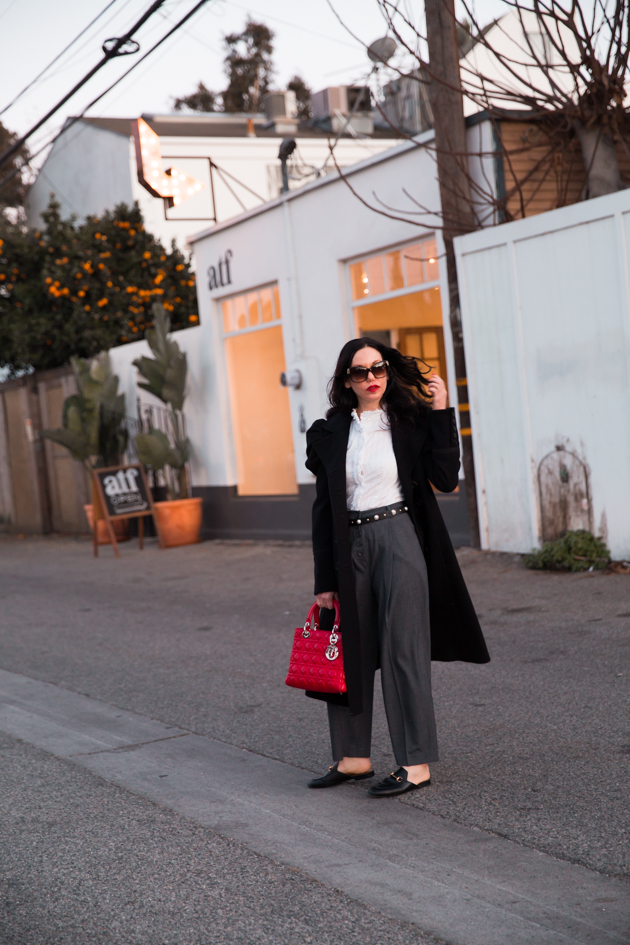 But in all seriousness, how cute are these wear-to-work basics? My only advice would be to swap the loafers for boots or pumps if you happen to live in freezing temperatures like I do. 🙂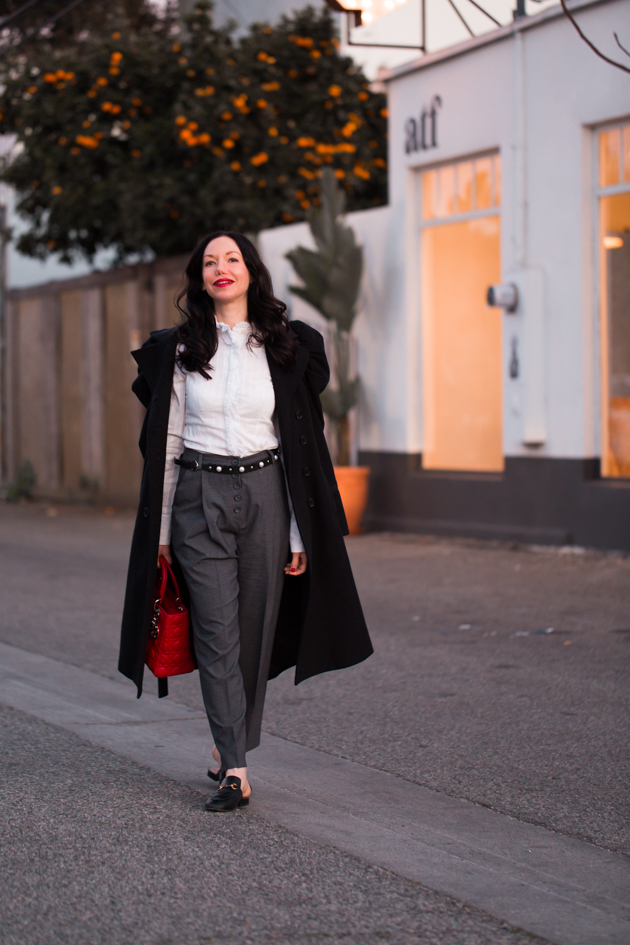 I styled this basic white blouse and grey slacks look with a pearl belt (#soextra) and red bag for a pop of color.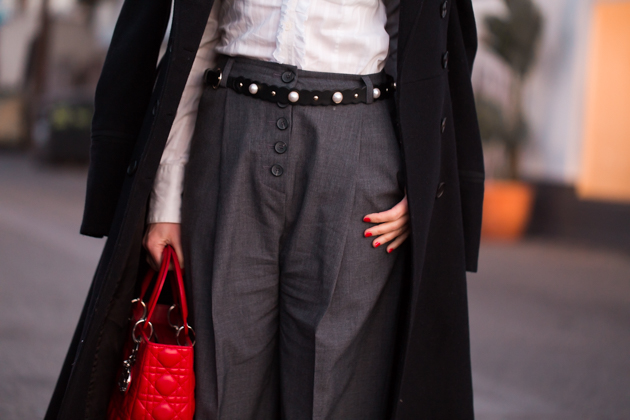 Shop my look: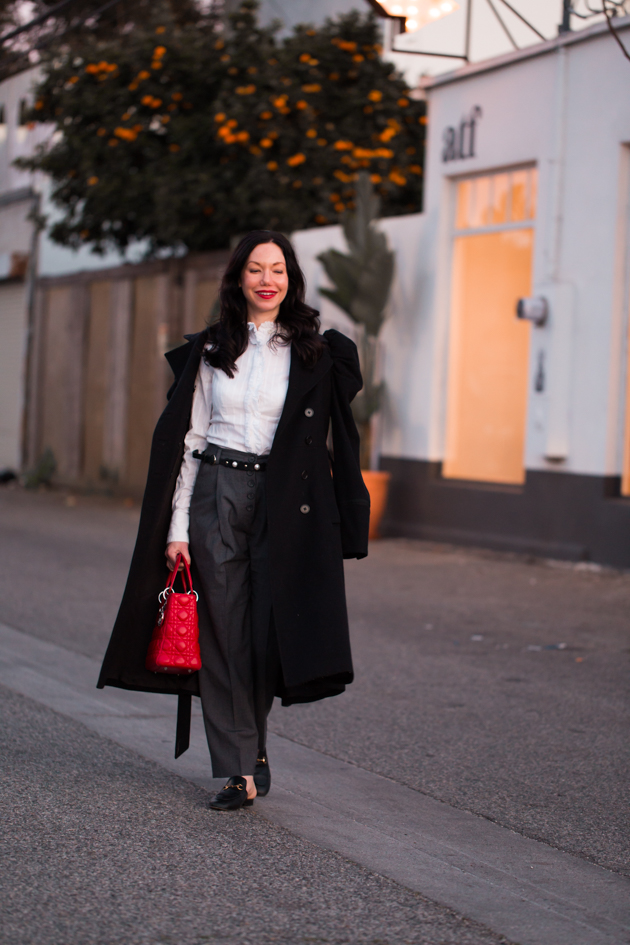 Hope your week is off to a great start! We had to get the house ready for a showing so we kept it low key, but the hubby and I finally watched I, Tonya. Have you seen it yet? It's really worth the hype.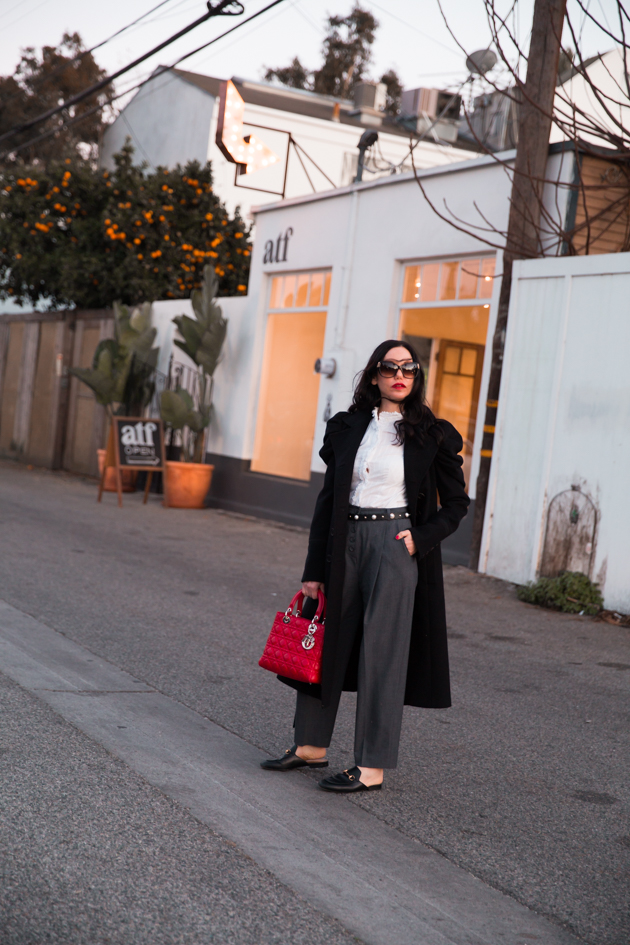 Thank you so much for stopping by!
xoxo,
Lisa
Let's be social!