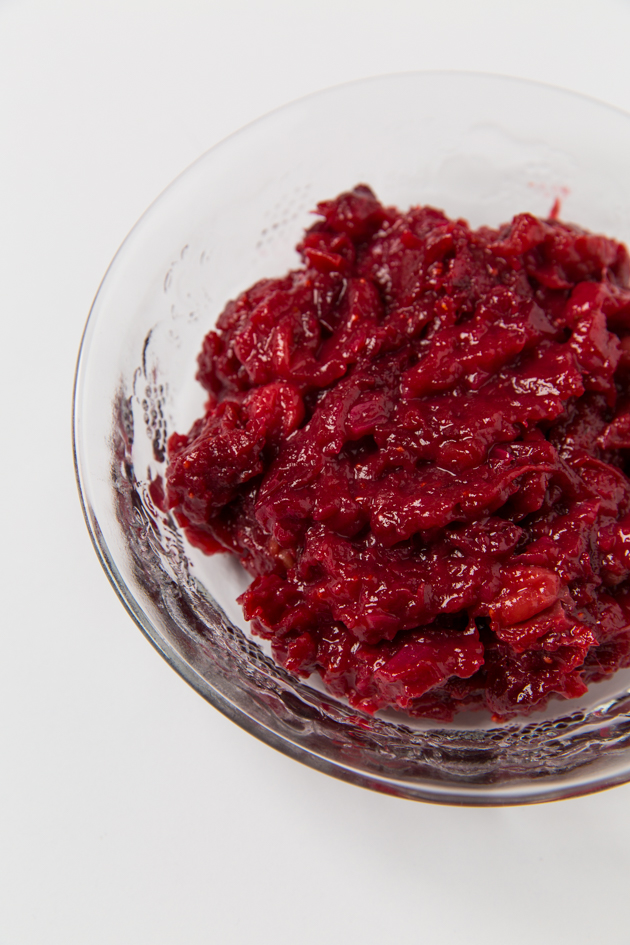 Happy Friday! You may be wondering why I'm posting a recipe for Cranberry Chutney at the beginning of Spring. It's certainly a valid question. First of all, I'm a firm believer in consuming cranberries year round. I love them. Also, it's women's month and cranberries are often called a
miracle food for women
. But, the main reason is because I whipped up a delicious new recipe that I'll be sharing with you next week and I needed a cranberry chutney. All the recipes I found for chutney's used cane sugar and if you've been following the recipe section of my blog, you probably already know that I try to avoid cooking with refined sugars. This cranberry chutney is the perfect blend of tart and tangy with just the right amount of sweetness. It's not as sweet as my
Honey Sweetened Cranberry Apple Sauce
I make for Thanksgiving, so it's perfect if you're looking for something more savory. Serve it with chicken or turkey or on top of my
Turkey and Cranberry Sweet Potato Toast
recipe.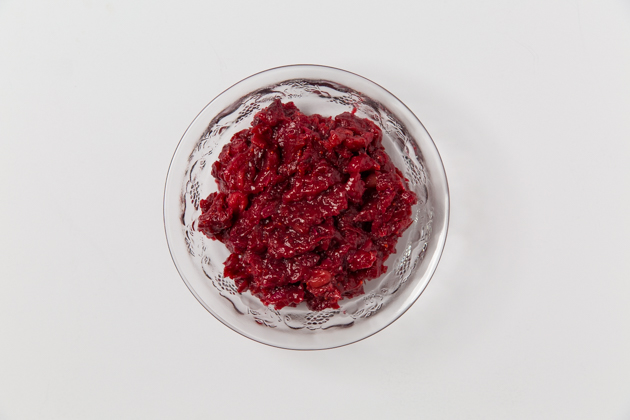 You will need:
12 oz. fresh or frozen cranberries (I used frozen, as fresh cranberries aren't typically available this time of year)
Juice of 1/2 small orange
1/8 cup apple cider vinegar
1/3 to 1/2 cup honey (depending on your desired sweetness level)
1/3 cup finely chopped shallots
1 Tbsp. ghee or coconut oil
1/2 tsp. Vietnamese cinammon
1/2 tsp. cloves
1 Tbsp. freshly grated ginger
1 tsp. grated orange rind
1/3 tsp. sea salt
**Use organic ingredients where possible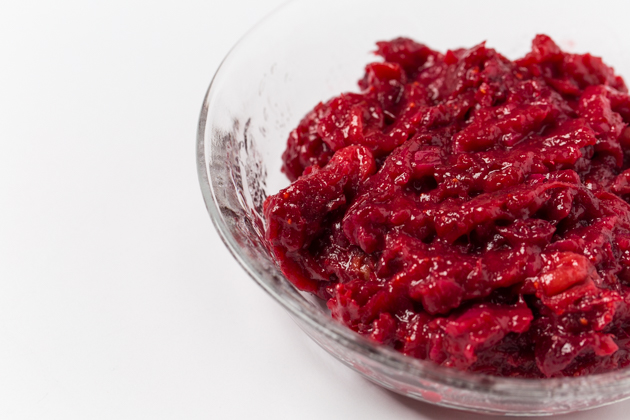 Melt the ghee or coconut oil over medium heat in a large saucepan. Add the chopped shallots and saute until they are soft and lightly browned. Add the cranberries, orange juice and apple cider vinegar and simmer on medium low heat. As the cranberries begin to pop, stir in the remaining ingredients and combine thoroughly. Cook until all the cranberries have popped and the mixture turns into a sauce. Remove from heat and let cool. Recipe can be stored in the refrigerator for up to a week. Make a double batch if you love cranberries as much as I do. And please be sure to check back next week for my new recipe that calls for a side of Cranberry Chutney. Can't wait to share this one cause it's so yummy.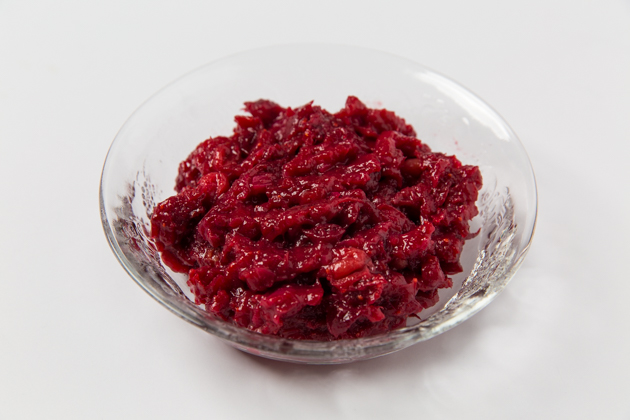 Thank you so much for stopping by!
xoxo,
Lisa
Let's connect!