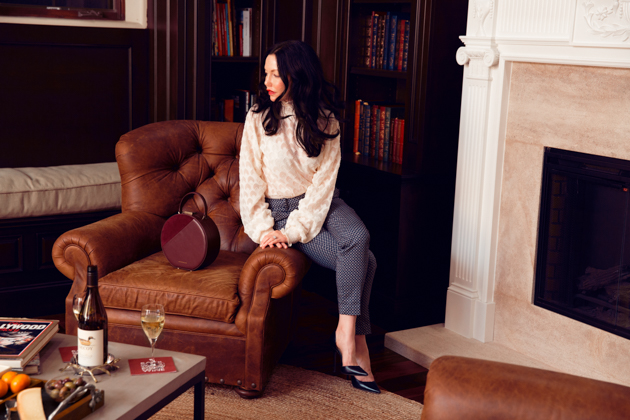 Happy Monday! I hope your week is off to a great start! For those of you who've been following me for awhile, you've probably heard me mention that we've been trying to sell
our house
. It's taken up a lot of time and effort and it's not something I like to talk about much here on the blog, but it's also affected my life in a major way. Since so much of our time lately has been sucked up by getting the house picture perfect for showings and Open Houses, I've definitely become more of a homebody. But sometimes, I like to dress up a bit, pour myself a glass of wine and enjoy the home we have, before we pass it on to it's eventual new owners.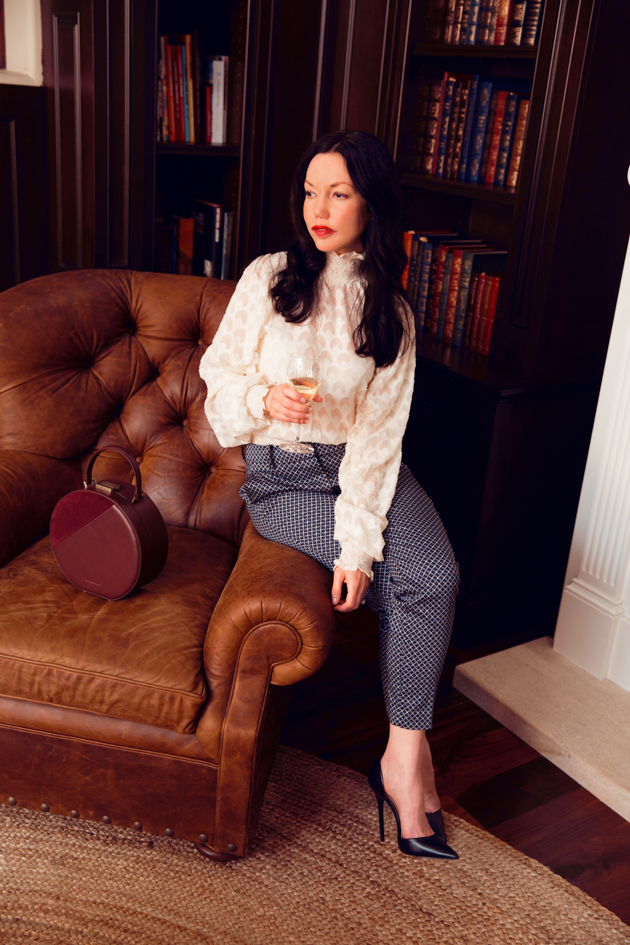 I must say I'm pretty obsessed with this look. The
top
and
slacks
are both from H&M and together totaled under $35. The slacks are unfortunately sold out in this blue print that I'm wearing, but are still available in 5 other colors and patterns. They are so comfortable and fit perfectly, so I might have to get a second pair. I didn't even have to get them hemmed, which is a fashion miracle when you are 5'2".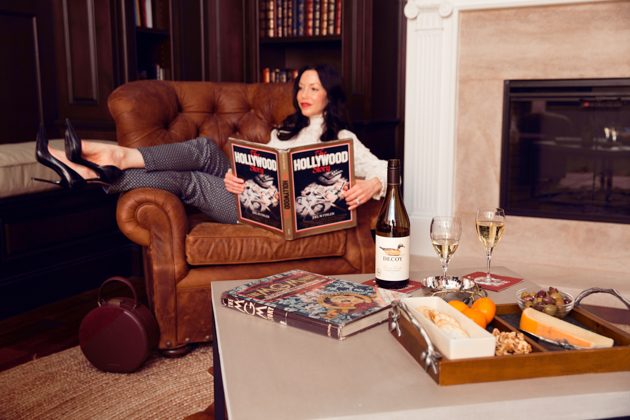 I styled the look with my
Tammy & Benjamin round bag
that I'm also rather obsessed with. Even though I wasn't headed out, sometimes I like to pretend I'm Queen Elizabeth and carry my handbag downstairs to my library. Do any of you ever wonder, as I do, what Her Royal Highness caries in her handbag? I'm pretty sure we won't be seeing that on PopSugar anytime soon.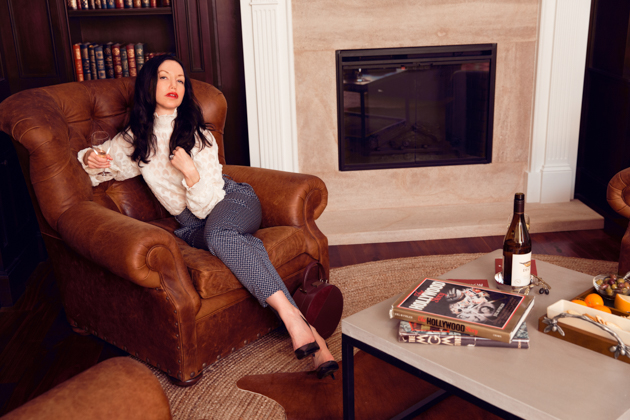 Not gonna lie though, not selling our house has driven me a bit crazy. If I ever completely lose it, you'll know it happened "In the library with a handbag".  🙂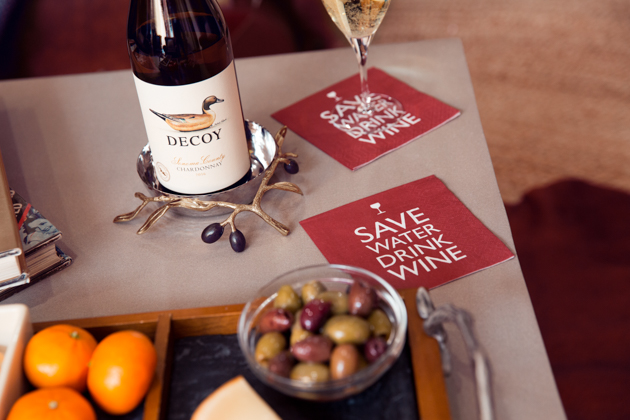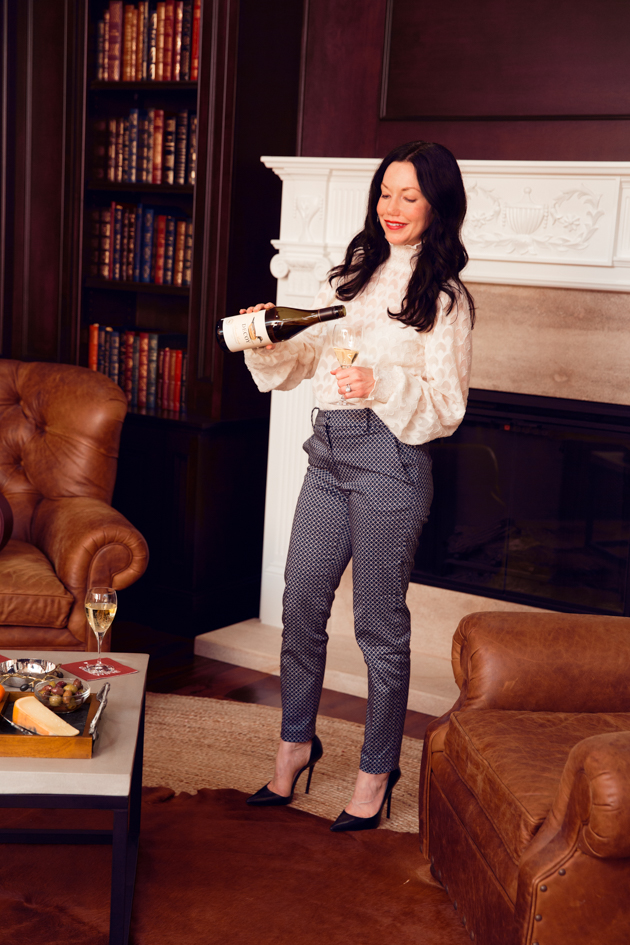 Shop my look: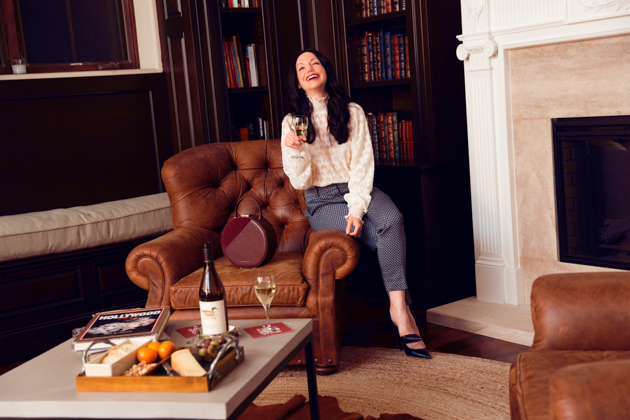 Wishing you a happy, productive, laugher and wine filled week!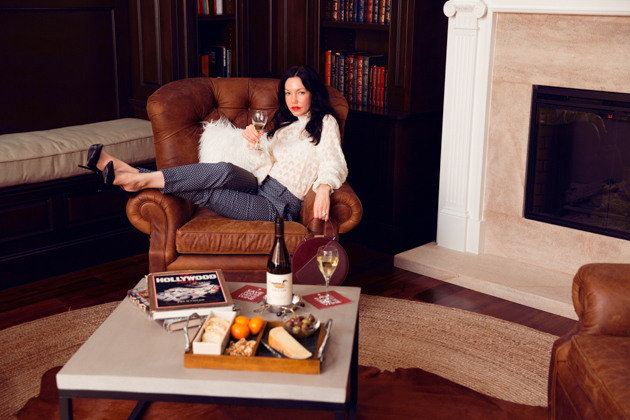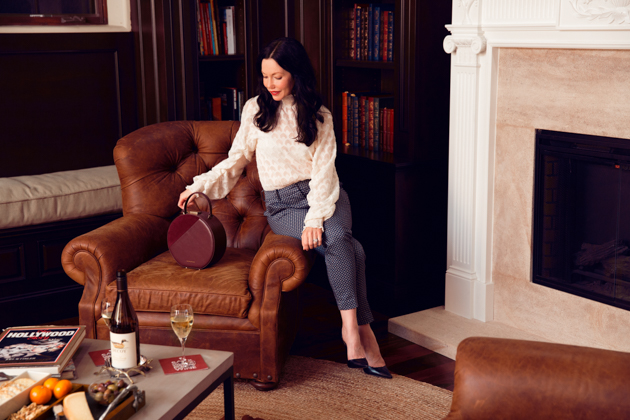 Thank you so much for stopping by!
xoxo,
Lisa
Let's be social!