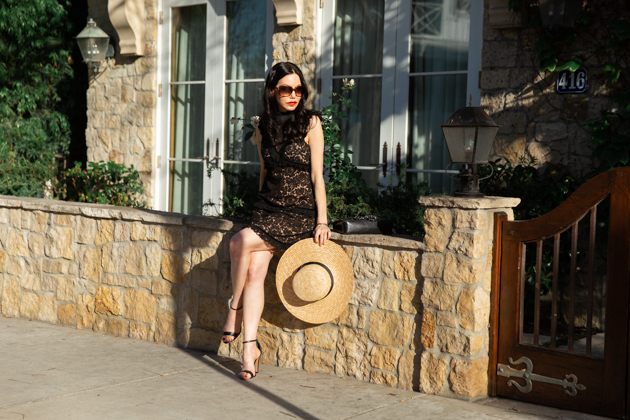 Happy Tuesday! I can't believe it's already May! The past few weeks have been so busy, but I can't wait to get caught up here on the blog… starting with this jaunty boater hat and little black lace dress.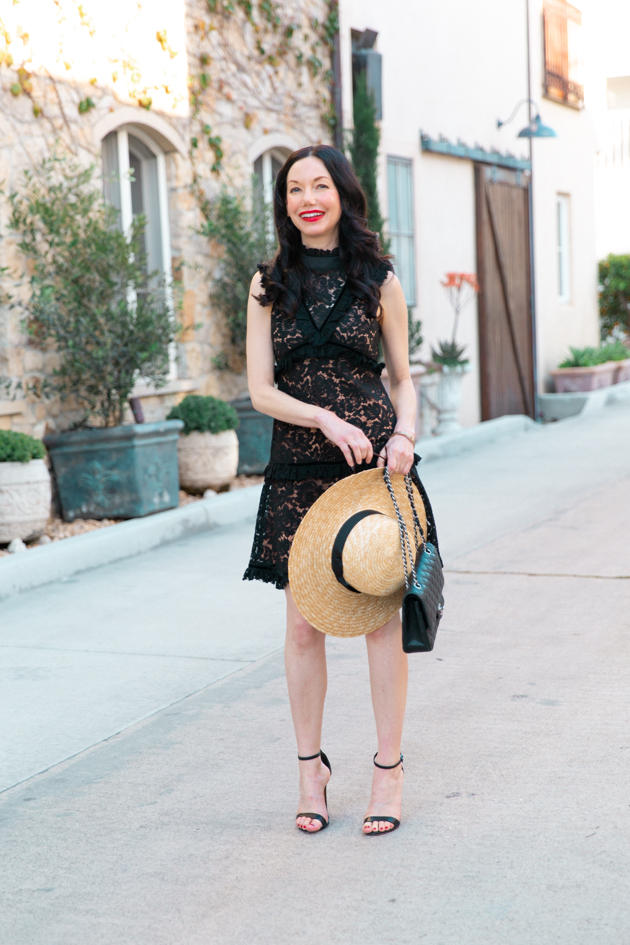 The boater hat is from an Australian based company called Lack of Color, which for awhile I referred to as "Lack of Delivery". It ended up getting lost in the mail and took over a month (and a series of emails to the company and USPS) to get it, but when it finally arrived it was love at first sight. Lack of Color really does create the most gorgeous boater hats I've seen at an affordable price point, so it was worth it. And of course after it arrived this exact hat is available in the US again! You can currently find it
at Free People
. Also, be sure
to check out my previous post here
(and links below) to shop this hat and a few other US brands that might arrive in a more timely manner. The boater hat really is a must have for Spring and Summer, both for it's functional and style factors!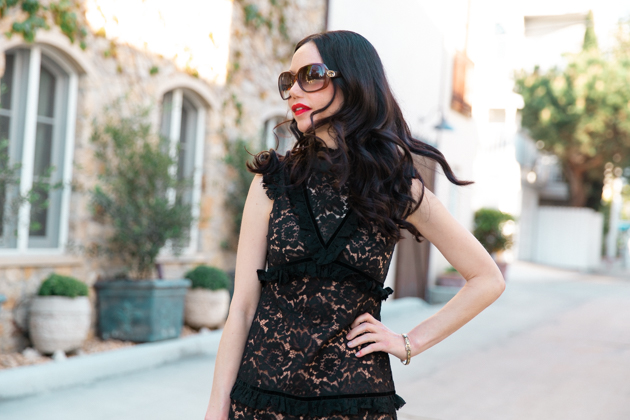 Now let's talk about this cute little black lace dress. It's from a chic and affordable line called
Skylar Belle
. They focus on bridesmaids and wedding guest dresses that can transition over to feminine date night looks. This dress is currently on sale for under $50, so be sure to scoop it up before it sells out. It's a perfect vacation dress, since the fabric doesn't seem to wrinkle when you fold it up.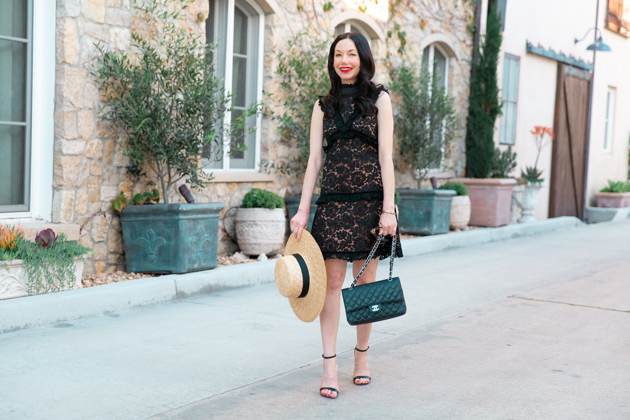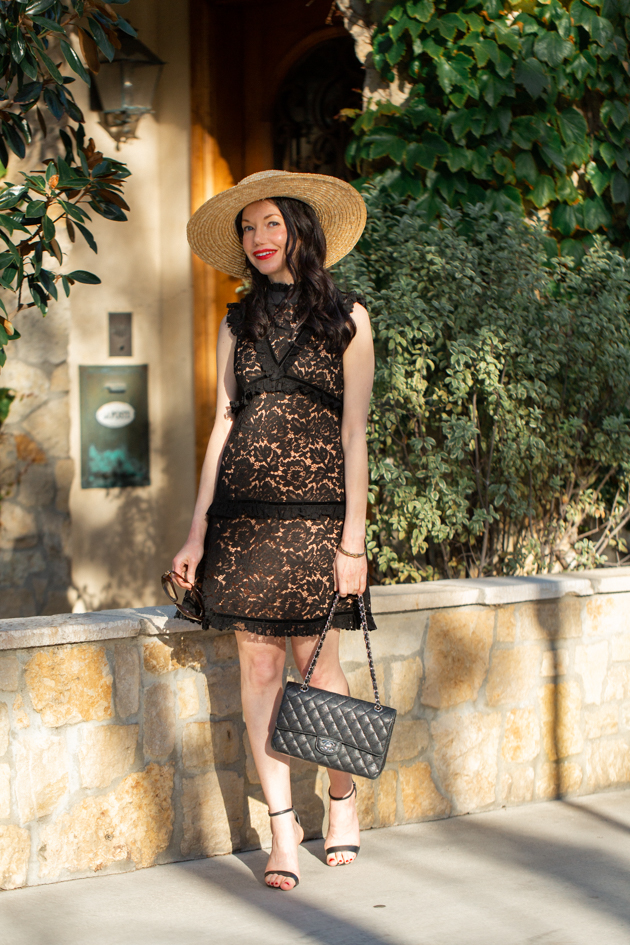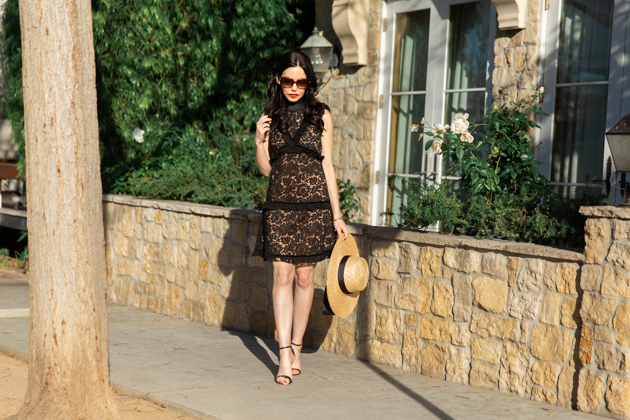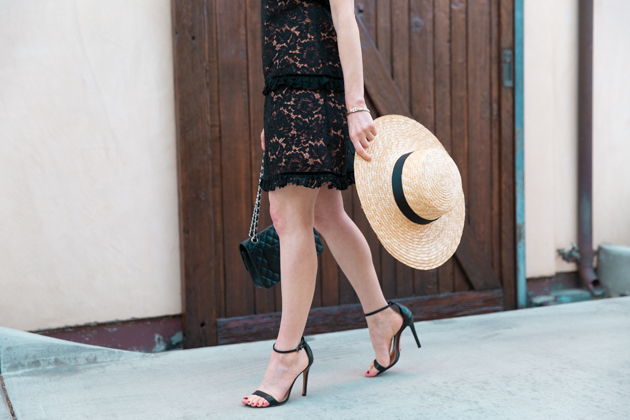 Shop my look: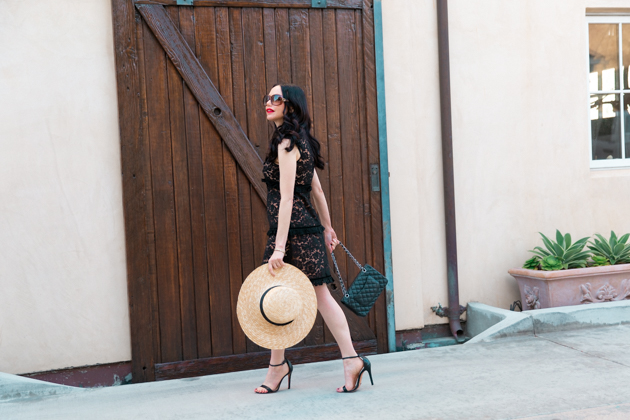 I hope your week is off to a great start! What are you up to? Do you have any plans for Cinco de Mayo? Be sure to check back on the blog in the next couple of days for some holiday menu and table scape inspiration. I can't wait to share the latest recipe I've cooked up!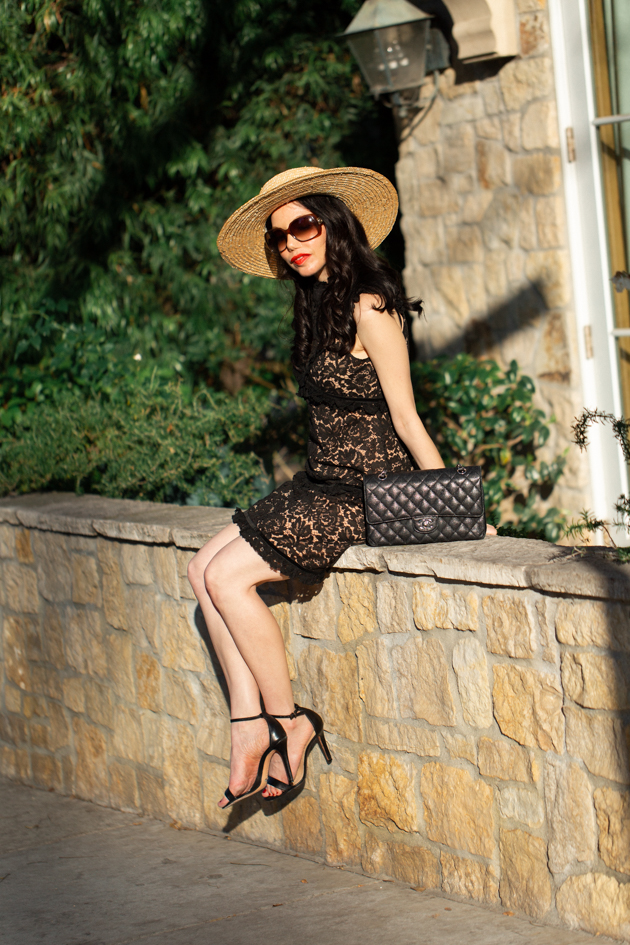 Thank you so much for stopping by!
xoxo,
Lisa
Let's be social!