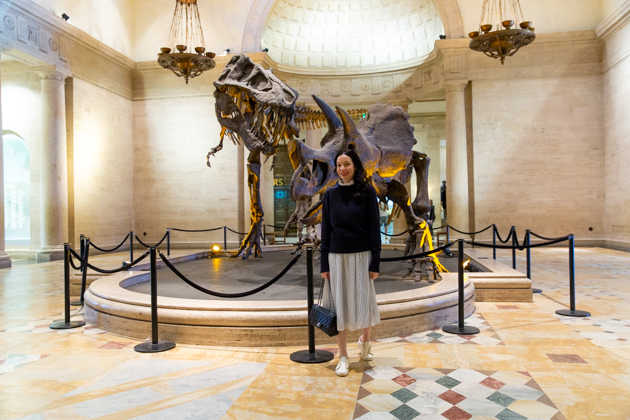 Last month Mo, Mister Pretty Little Shopper and I made our way Downtown to visit the Natural History Museum. While it definitely wasn't my first time to this Los Angeles treasure, it was my first time in quite awhile. One of my favorite things about being a blogger is that it allows you to play tourist in your own city and venture out to the places you haven't been to for many years (or have never been) right in your own hometown. Scroll down for a glimpse inside and details on booking your own visit.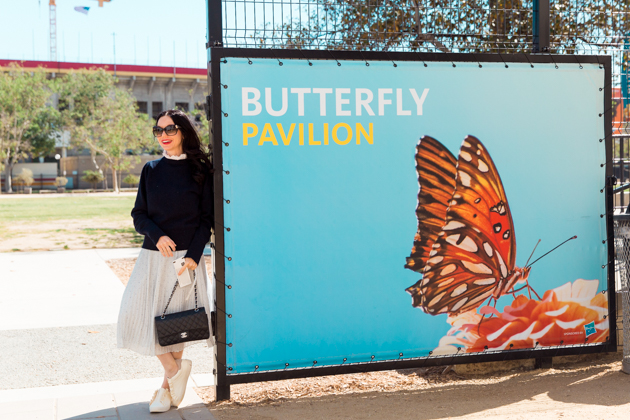 Our first stop was the Butterfly Pavilion which is a seasonal exhibit that opened in March and runs through September 3rd. Admission to the Butterfly Pavilion is free with your museum ticket, but be sure to reserve a time and date in advance to avoid waiting.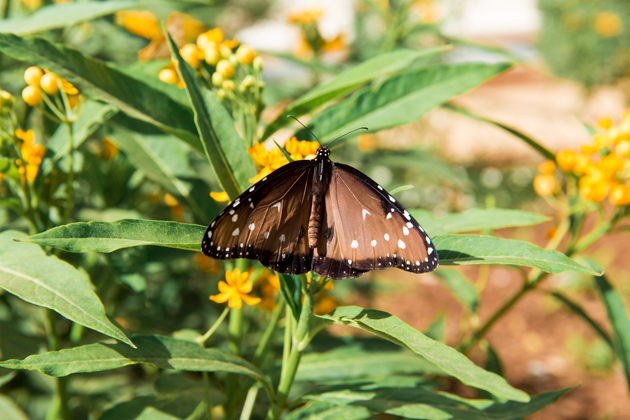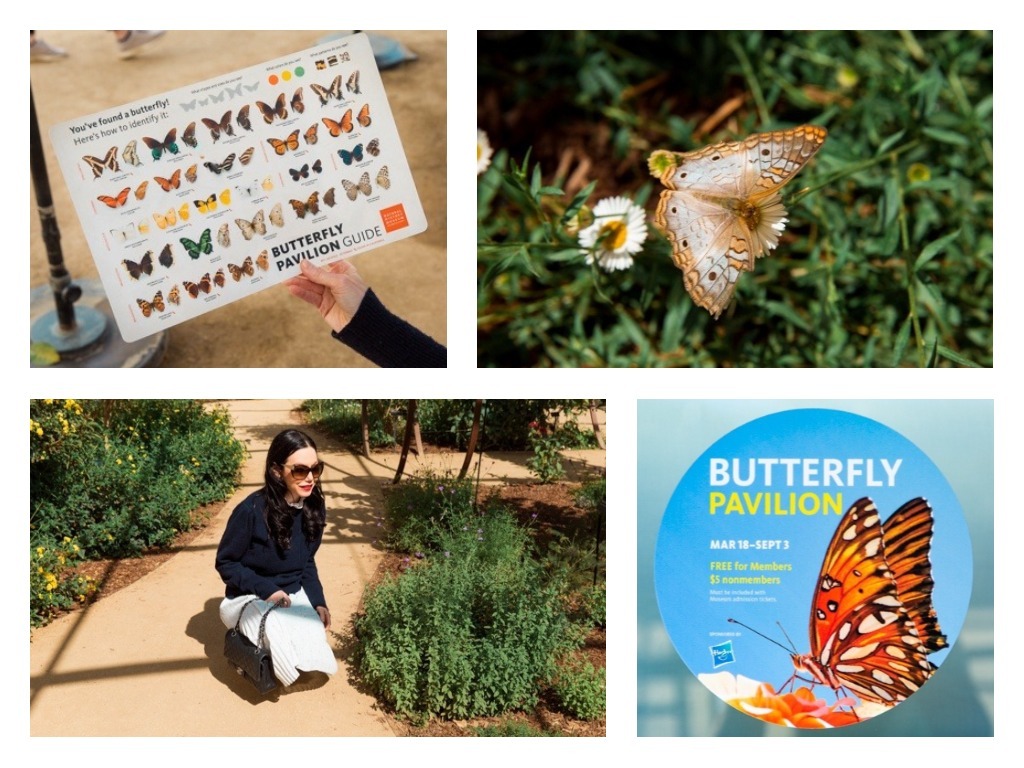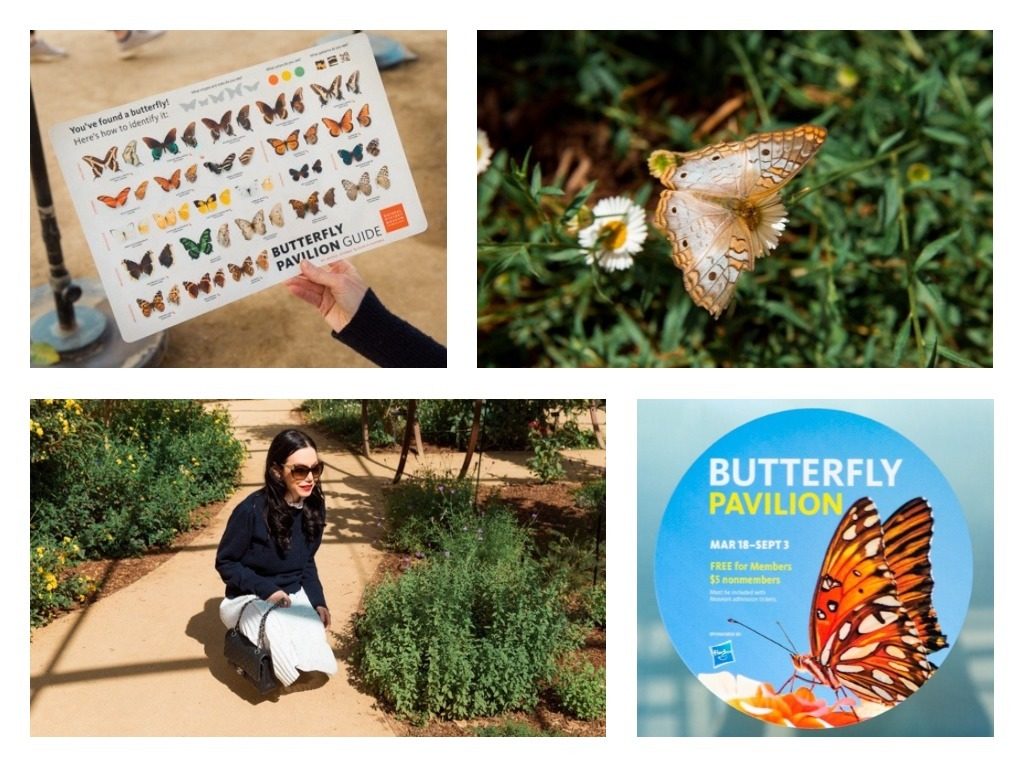 The day we picked to visit was extremely windy, so many of the butterflies were hiding. It was quite interesting to see them group together with other butterflies of their species.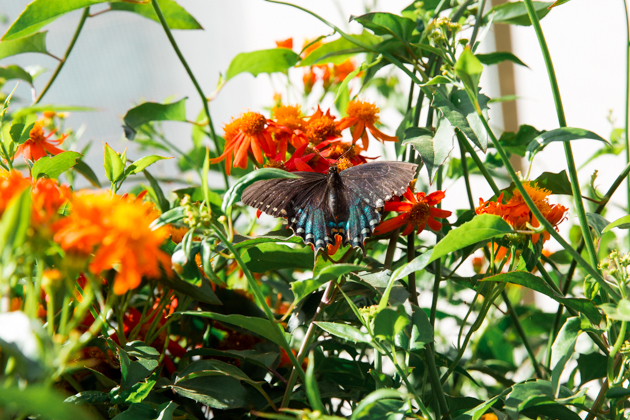 The last time I visited the Butterfly Pavilion, my youngest niece was about 6 or 7 and we had to drag her out because she loved it so much. There's a really cute souvenir shop on your way out that carries all things butterfly in the décor, gift and toy departments.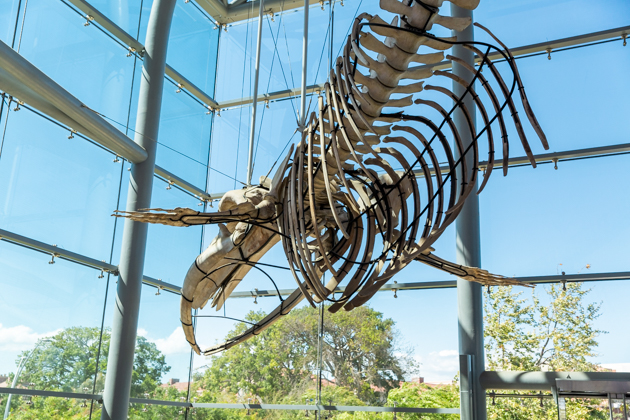 The windy visit to the Butterfly Pavilion chilled us to the bone, so we made our way back inside to the Nature Lab.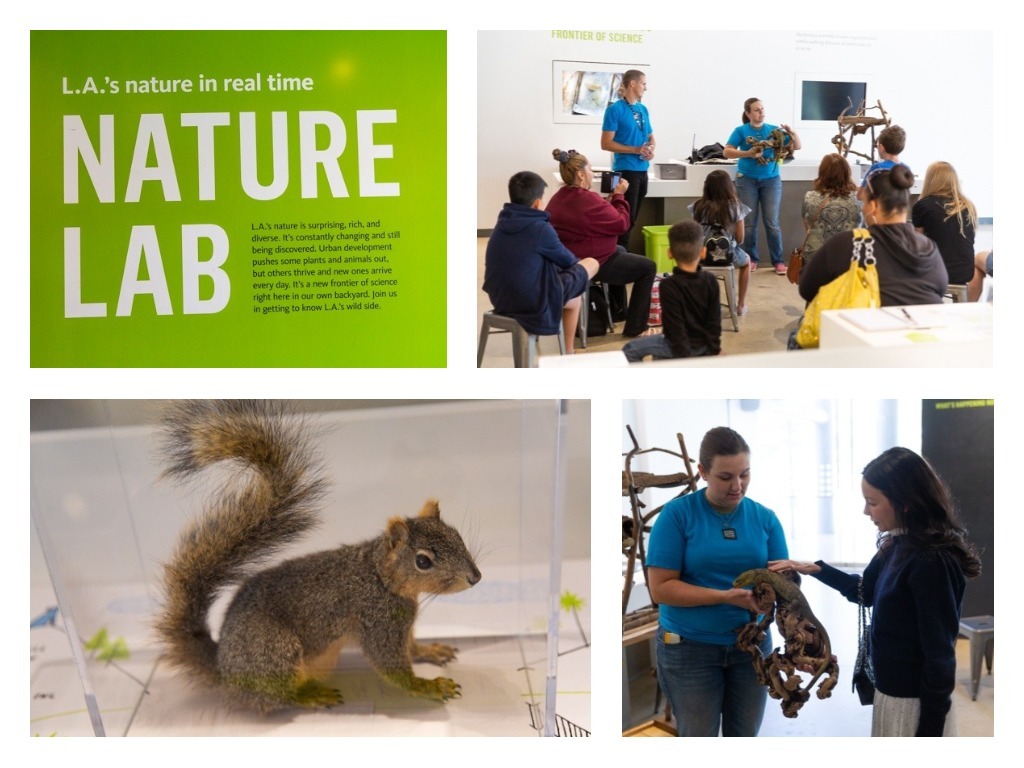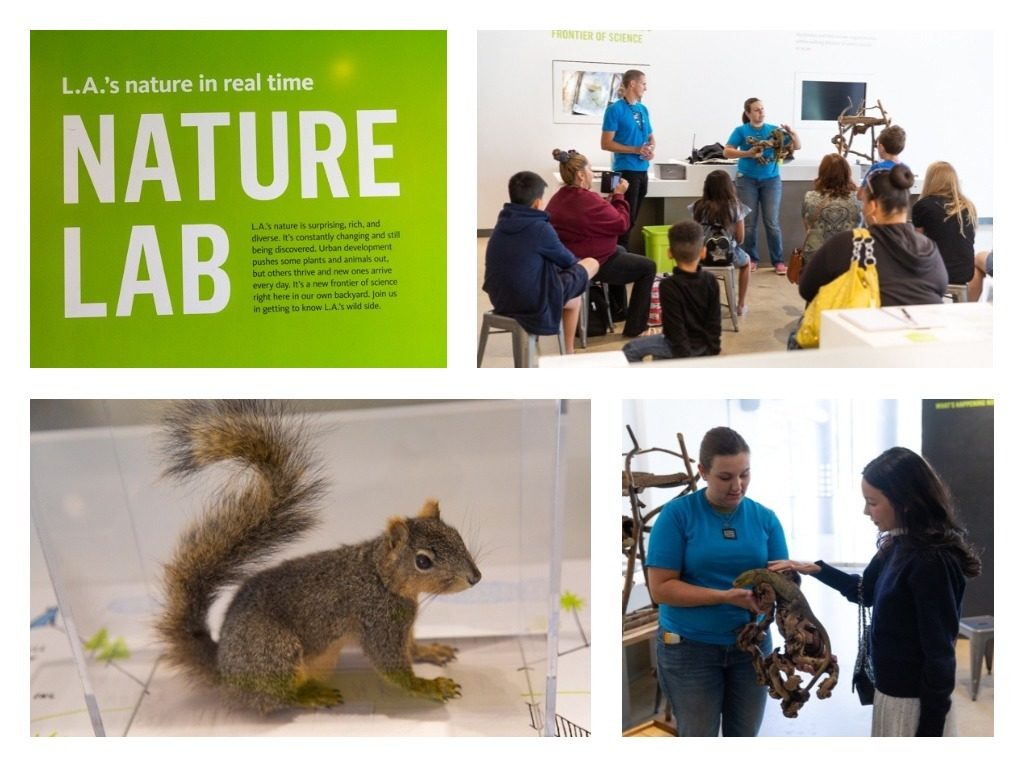 The Nature Lab is a great place to take your mini animal lovers and budding scientists as there are lots of hands on experiences. We caught the end of the live animal show and I got to pet this lizard. Yes, I did wait till all the little kids got a turn first (in case you were wondering). 🙂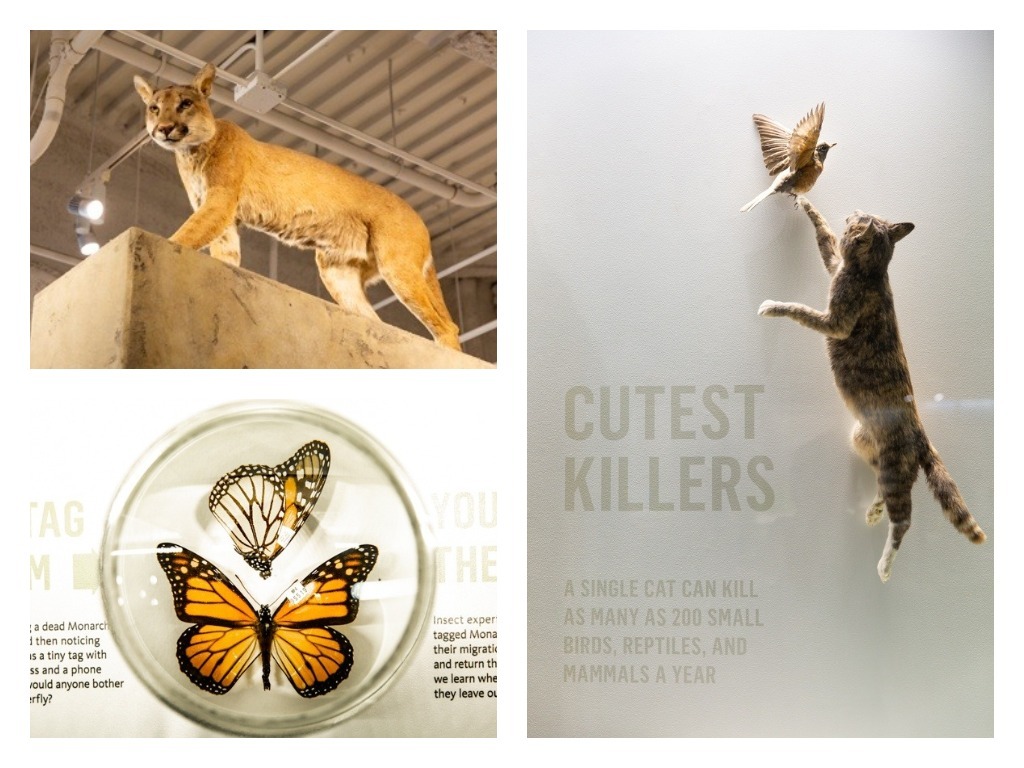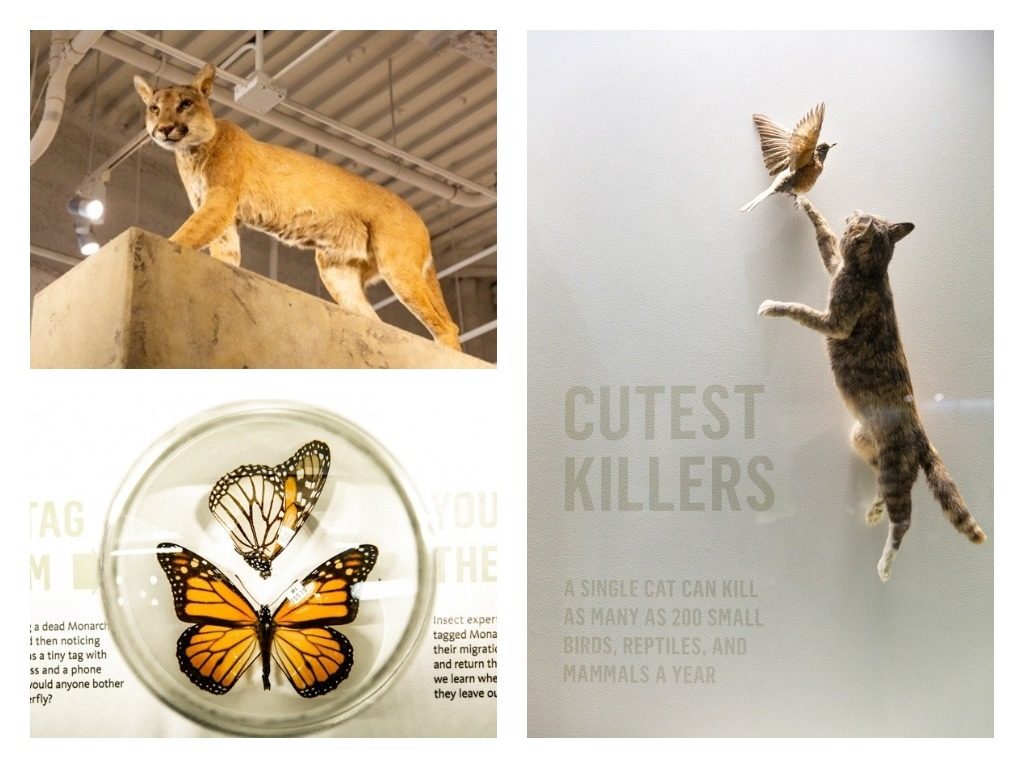 We learned all about how butterflies and other animals are tagged and tracked and quite a bit about all the creatures and bugs that populate Los Angeles. I probably could have lived without learning so much about the termites, ants and cockroaches. If you're afraid of bugs like me, this part may be TMI and leave you with the creepy crawlies.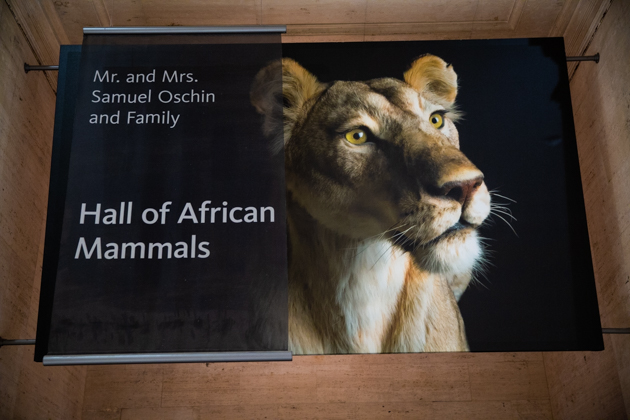 Next it was time to take a break from LA to visit the Hall of African Mammals.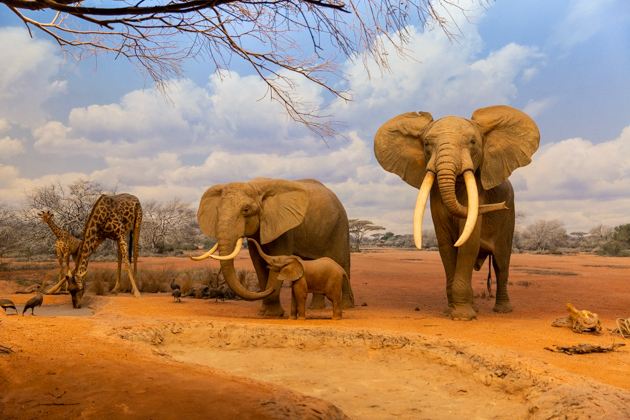 It's really amazing how real these models look. The lighting is really incredible! Also, did you know a giraffe can weigh up to 2000 lbs? Just one of the many fun facts we learned in this hall.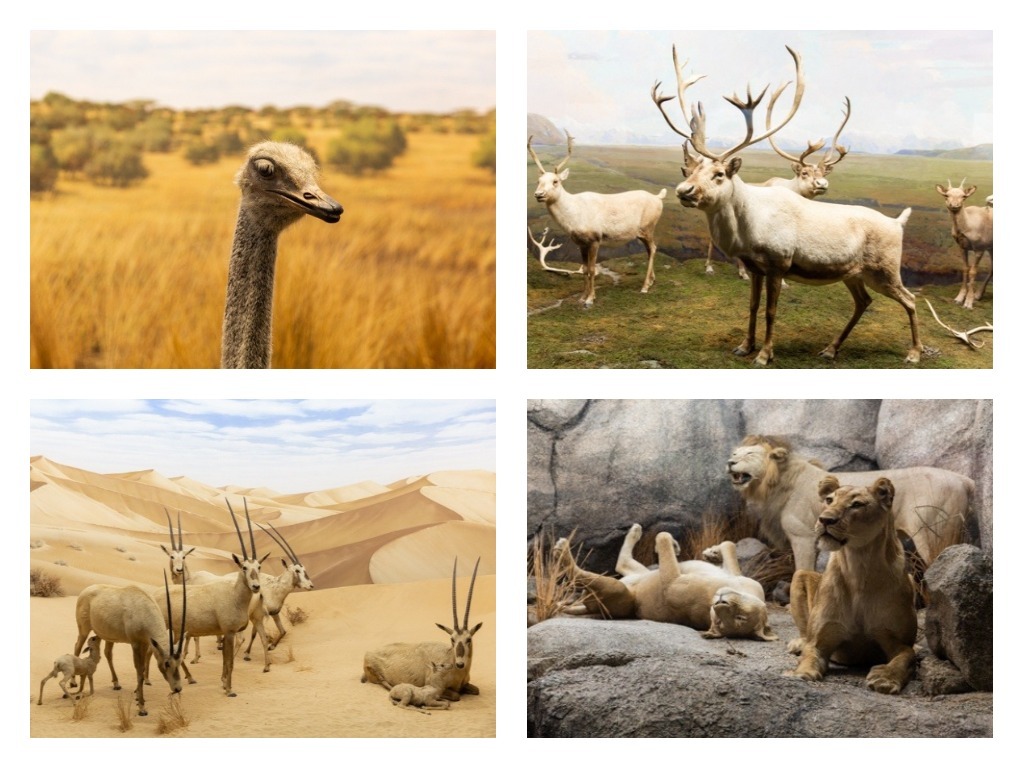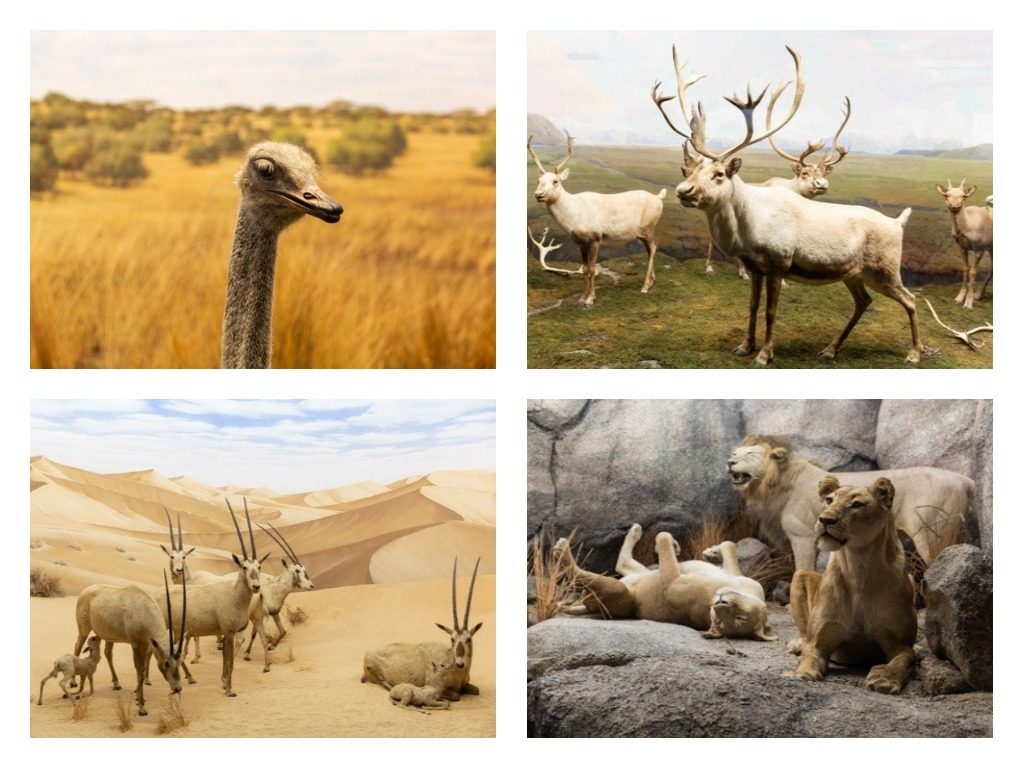 Don't be fooled by these little lions in the corner. They may be cute, but they like to eat small mammals. I wonder if that includes petite size bloggers?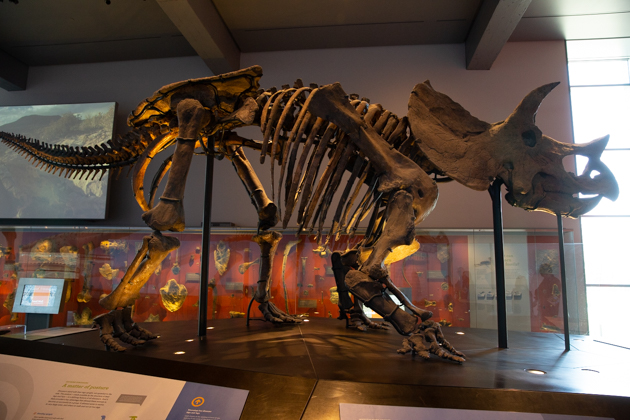 And of course no visit to the Natural History Museum would be complete without a visit to see the dinosaurs. This Triceratops was pieced together from fossils discovered on four different Dinosaur Institute field exhibitions. If you're visiting the museum with children, I would highly recommend coming on a day when the Dinosaur Encounters show
has a live performance
. I first got to see the show many years ago when I was invited by one of my theatre friends who had been hired to help create it. My nieces (who were about 6 and 9 at the time) and we went for a Summer visit. When we got to the hall to wait for the show we were swarmed by very small children. We decided to stay anyway (since my friend had invited us) and we were beyond impressed. The dinosaurs look so real you will feel like you traveled back in time. We thought the Dinosaur Encounters show was so amazing, that we made a second visit with my nephew and Mister Pretty Little Shopper and they loved it too!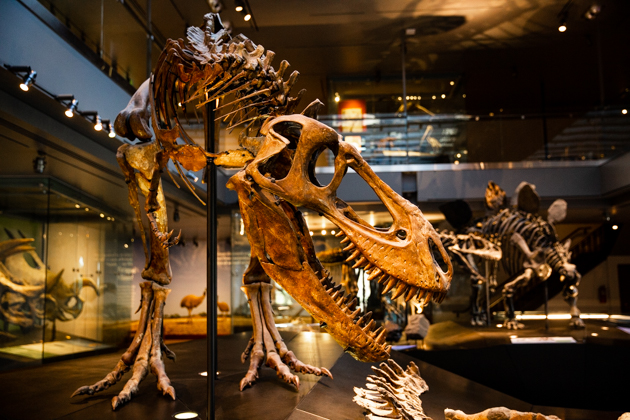 Don't worry he won't bite.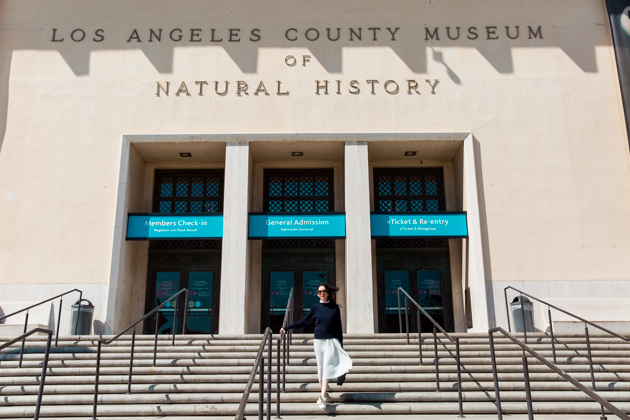 You can spend a few hours at the Natural History Museum or make an entire day of it. Bring a picnic lunch or visit the café in the museum for salads, sandwiches, pizza or coffee. The IMAX Theatre and California Science Center are right next door, so if you're really adventurous you can hit all three without having to move your car. I should also mention that the grounds make for gorgeous photo ops. Unfortunately, the day we visited was extremely windy, so the outfits I had packed in the car had to wait for another visit.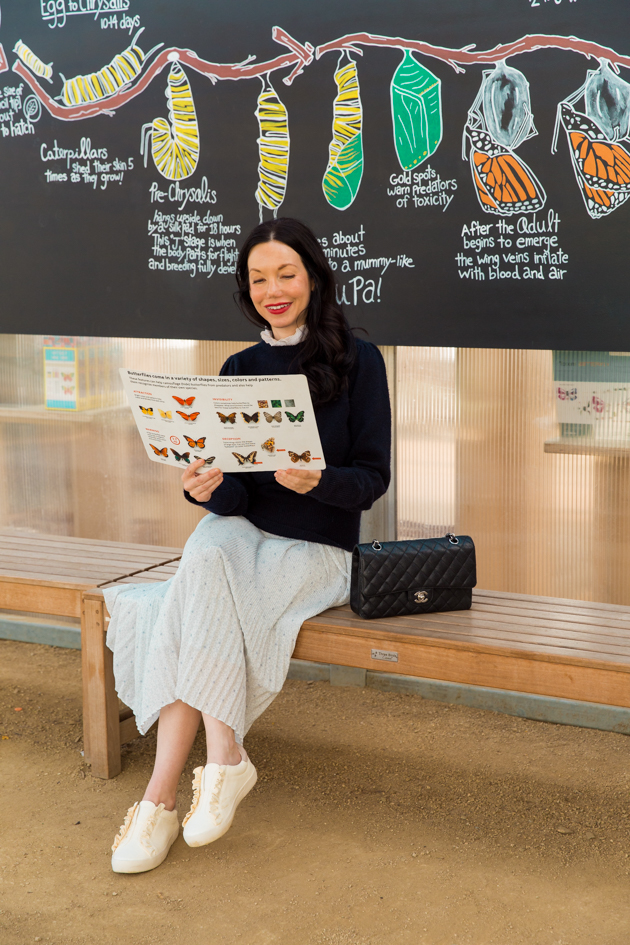 I was wearing: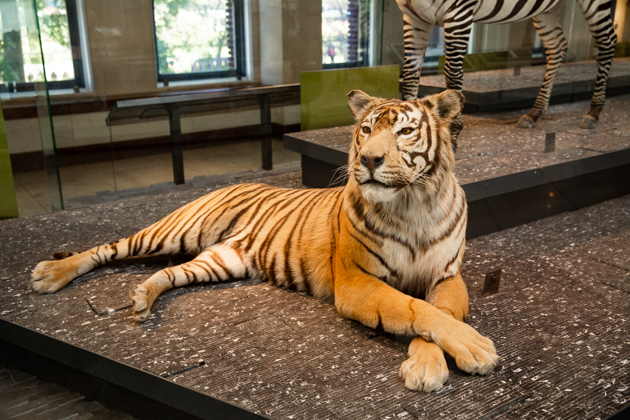 You can visit the Natural History Museum at 900 Exhibition Blvd. Los Angles, CA 90007. The museum is open daily from 9:30 am to 5 pm.
Check website
for directions, parking and current exhibits.
Thank you so much for stopping by!
xoxo,
Lisa
Let's be social!