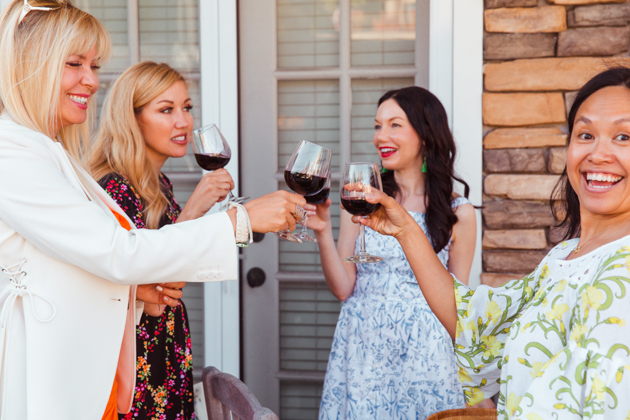 Happy Friday! Yesterday was the official first day of Summer and I wanted to share some photos from an impromptu dinner party I threw last week. Tis the season, for Summer dining al fresco and this last minute gathering was a huge success. Good weather, good company and good wine are my first three secrets to any Summer party. The fourth would definitely be a light and easy Summer menu. Scroll down below for all the details.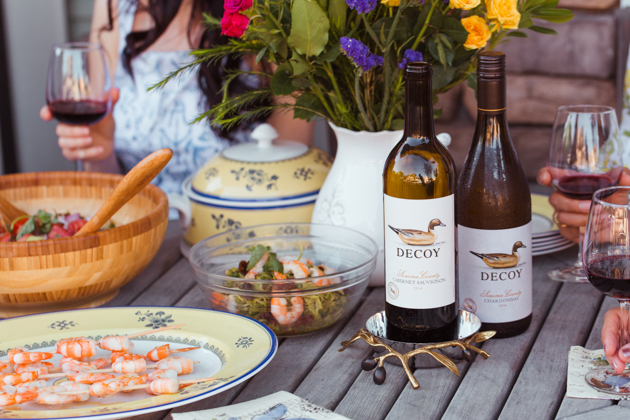 I invited my friend and neighbor
Mylien
and our realtors
Cindy and Misty
over for a last minute dinner party and Decoy Wines Cabernet Sauvignon was the perfect ice-breaker.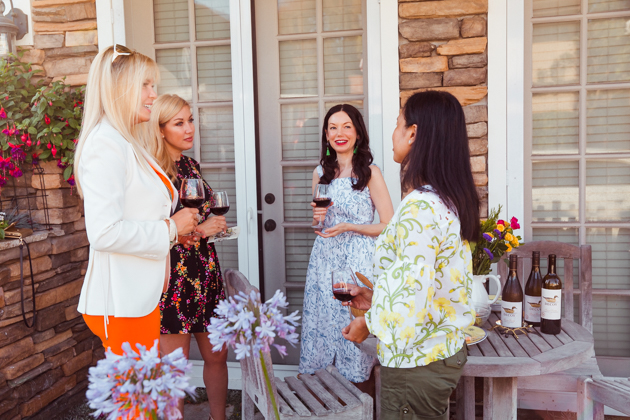 The Menu:
Heirloom Tomato, Red Onion and Cucumber Salad with Basil
Pesto Zoodles
Oven Roasted Shrimp Skewers
Fruit, Nut and Cheese Tray, Assorted Crackers and Olives
To Drink:
Sparkling Pink Lemonade
Dessert: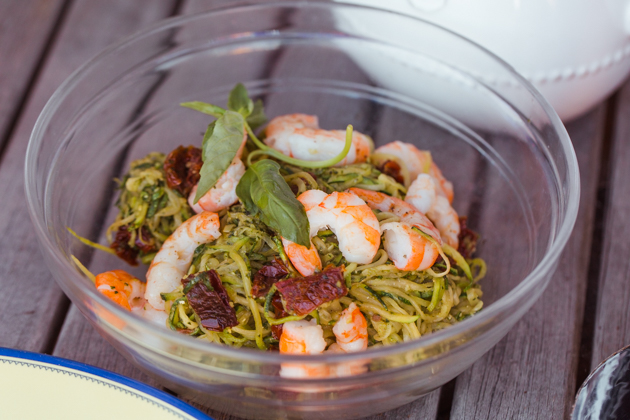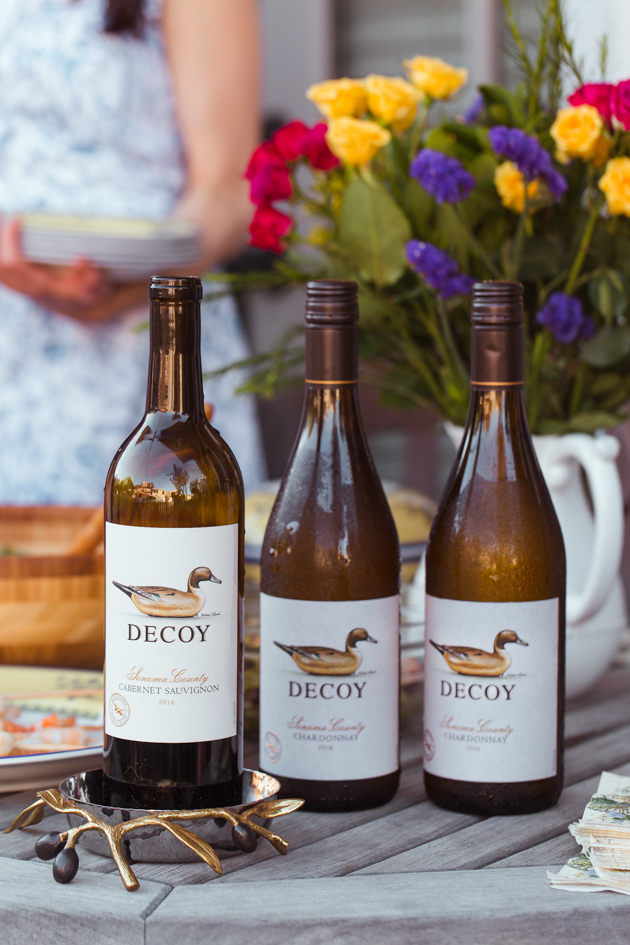 I've been really loving Decoy as my go to wine lately. This Sonoma County winery has such a decadent palette at an affordable price point. Perfect for entertaining or an evening "wine down" after a long day. I also had some sparkling pink lemonade on hand, which normally goes over quite well at parties, but this time remained un-opened. One thing I will say about Manhattan Beach is that we do really love our wine!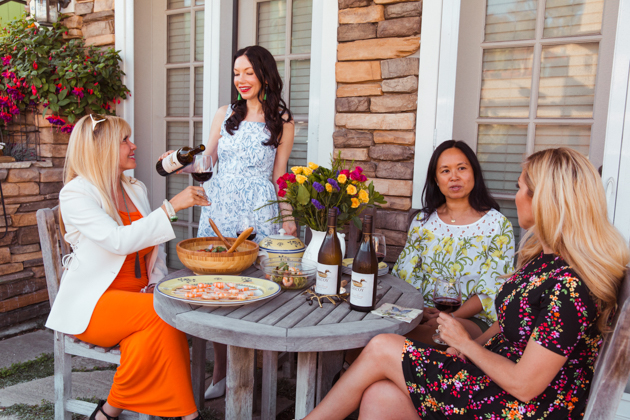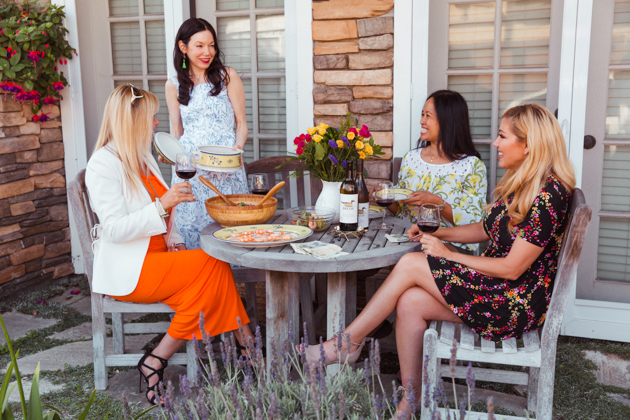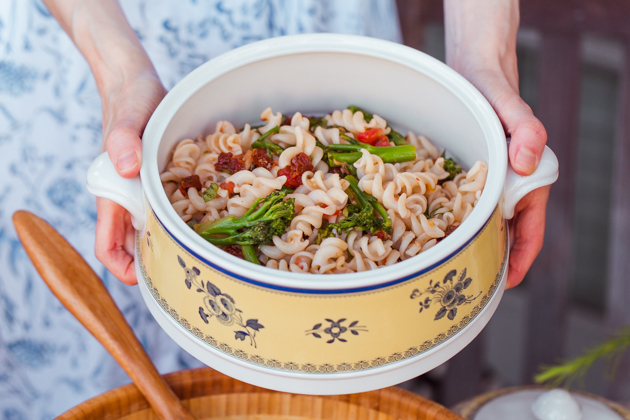 This Gluten-free Fusilli with Broccoli and Sun-dried tomatoes is so easy to make and can be prepared ahead of time. In case you missed it,
I posted the recipe on Monday
. Check back next week for the recipes for the Pesto Zoodles, Oven Roasted Shrimp Skewers and Heirloom Tomato, Red Onion and Cucumber Salad. The key to this menu is that everything can be prepared ahead of time. That way you have plenty of time to enjoy your company and wine. 🙂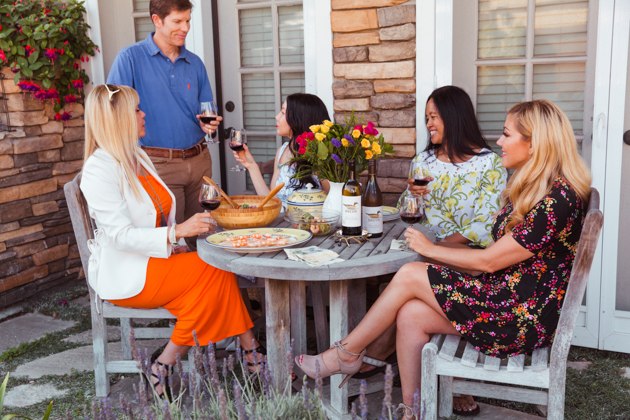 Summer dining al fresco really attracts a crowd in Manhattan Beach. While nearly every home has a patio (or three), you'll rarely find anyone using them other than a cute little puppy or kitten. Throwing a dinner party really drew a crowd though. A few other neighbors came out to say hello and Mylien's husband Scott came out to join us when he saw the wine and food. Eventually Mister Pretty Little Shopper joined us as well. He's pretty camera shy though, but I'm sure you already noticed that if you've been following my blog for any length of time. 🙂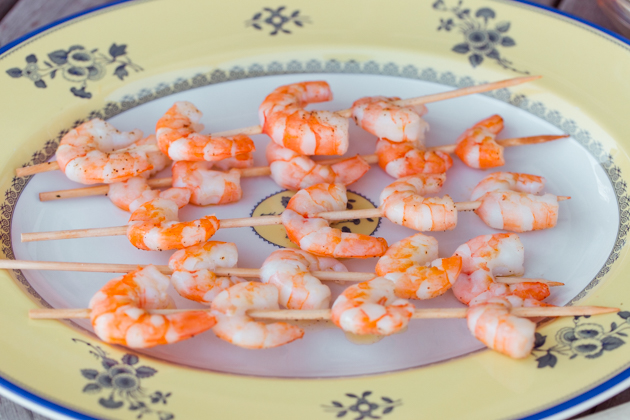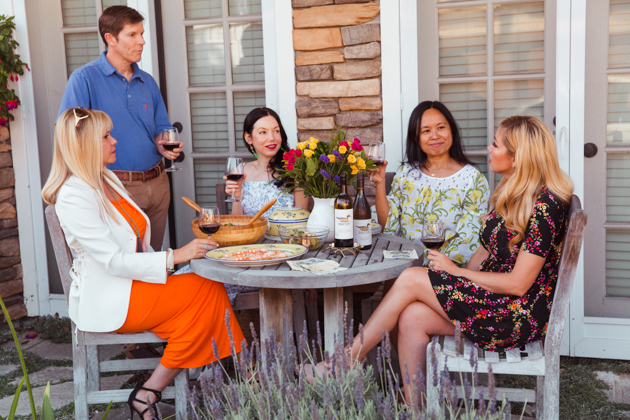 Are you planning any Summer dining al fresco? I'd love to see your menu and décor as I'm always on the lookout for new entertaining ideas.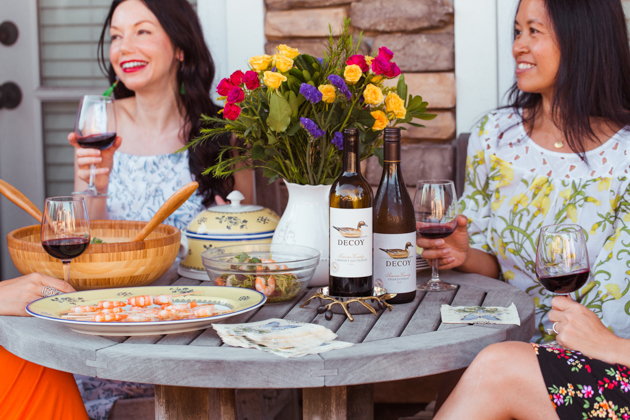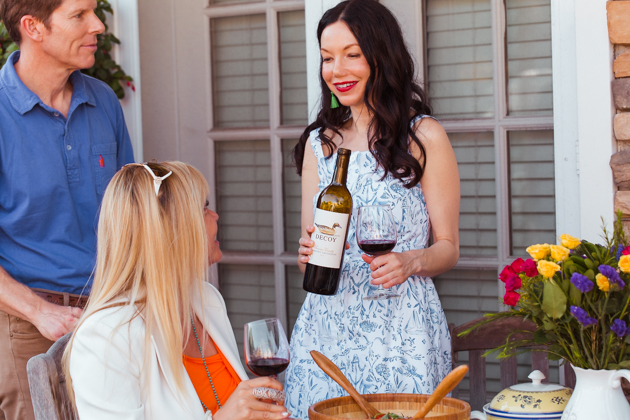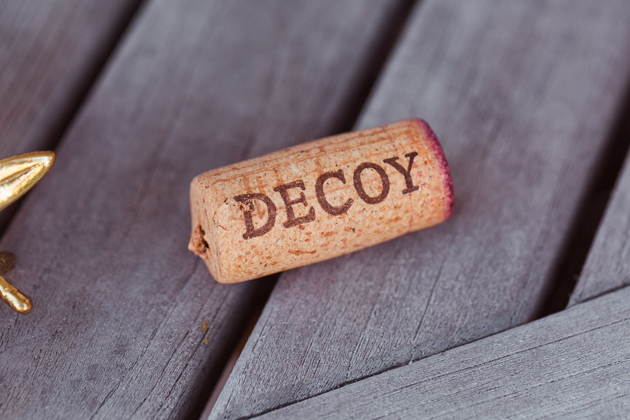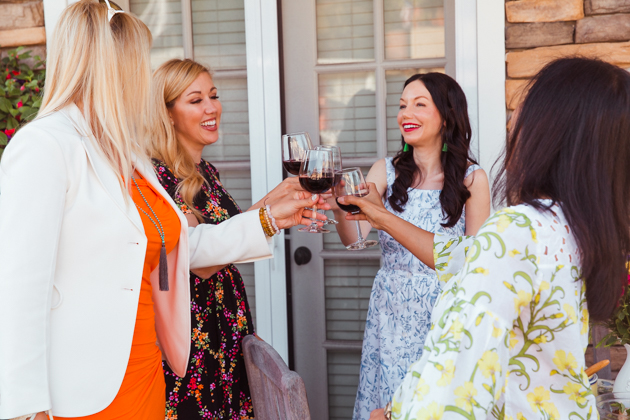 This post was sponsored by Decoy Wines. All thoughts and opinions are my own. Please drink responsibly.
Thank you so much for stopping by!
xoxo,
Lisa
Let's be social!