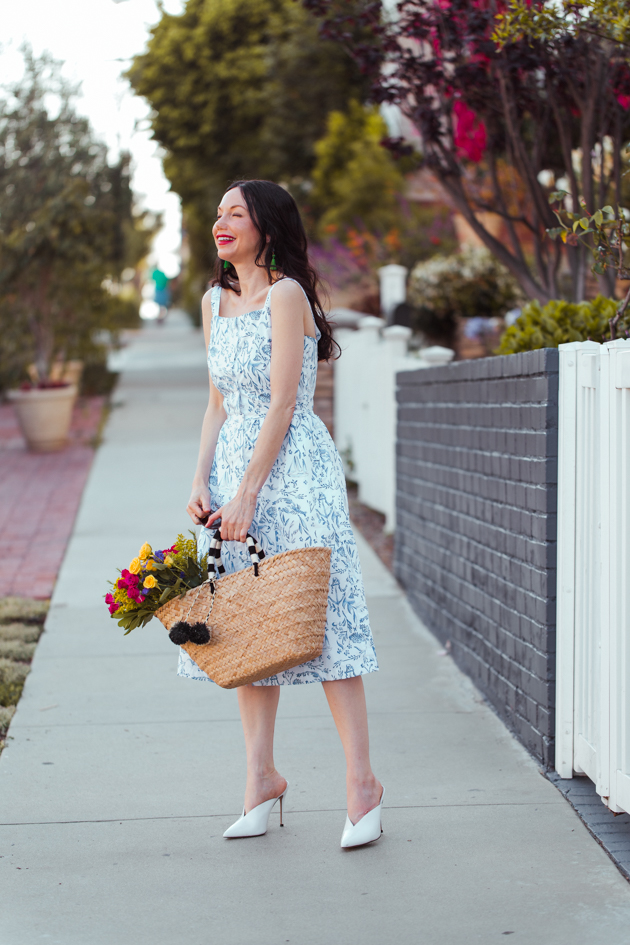 Summer is here and that means it's time for Summer dresses! If you already follow Sarah Patrick of
Classy Girls Wear Pearls
blog, then you probably already aware of her new collection she designed with her husband
Kiel James Patrick
. If not, allow me to introduce you to The Sarah Patrick Collection aka the
dress
and
jewelry collection
of my dreams. I've fallen head over heels for this lightweight cotton Chinoiserie pattern dress and tassle earrings. The dress comes is 4 different prints and is also available in a
mini dress
style and a
shirt dress
. Sarah Patrick's Chinoiserie jewelry collection is the perfect compliment to accessorize the dress collection. I want every single piece in the dress and jewelry line. It makes a perfect gift as well. No need to gift wrap… the Sarah Patrick collection comes in the most adorable signature boxes. What better way to treat yourself than to order a gorgeous Summer dress and earrings that arrives in a pretty box?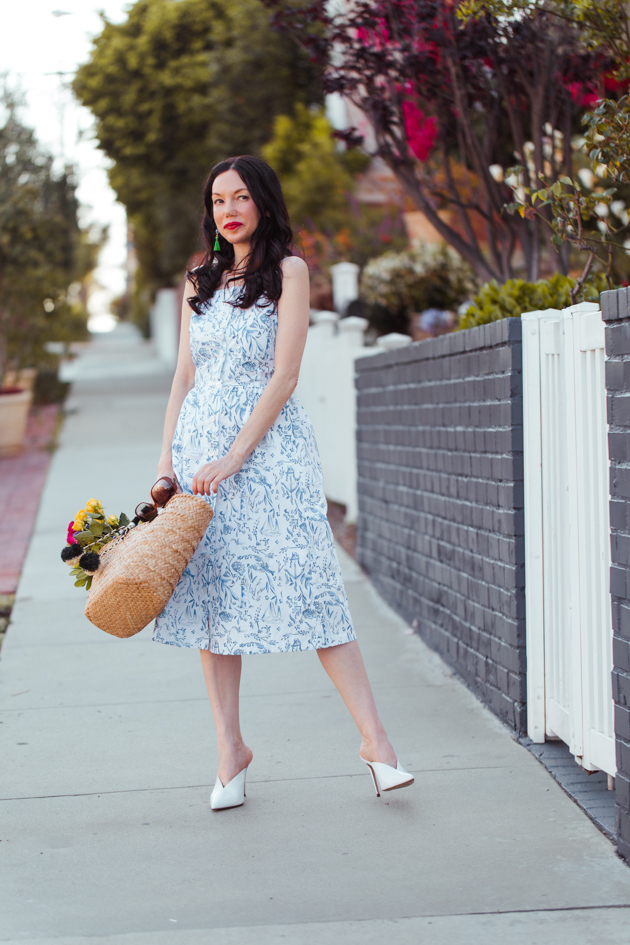 I styled the look with a new pair of mules. While I do love these shoes and have already worn them with a few other outfits, I do want to issue a serious warning about their comfort. After wearing them for only half an hour to shoot this look and our
Summer dinner al fresco
, I kicked them off my throbbing feet to witness what can only be described as "the shoe stigmata"… two matching holes on either foot where the top of the shoe ate my poor feet. Two weeks and lots of Neosporin later, the wounds are almost healed. I ended up doctoring up these beautiful mules with foot petals and they are now much more functional. I'd highly recommend patching up these mules
before
you wear them. I'm also linking to a few similar styles from other brands below.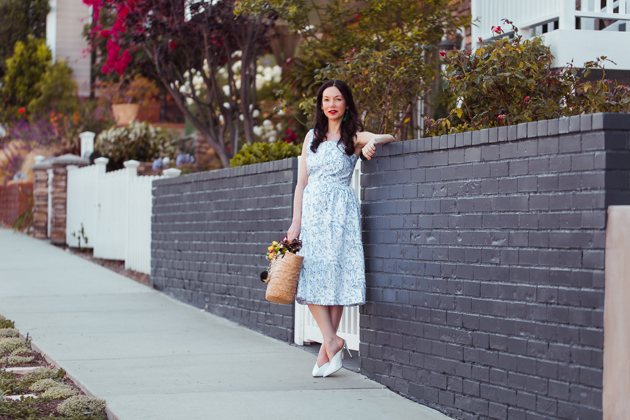 Shop my look: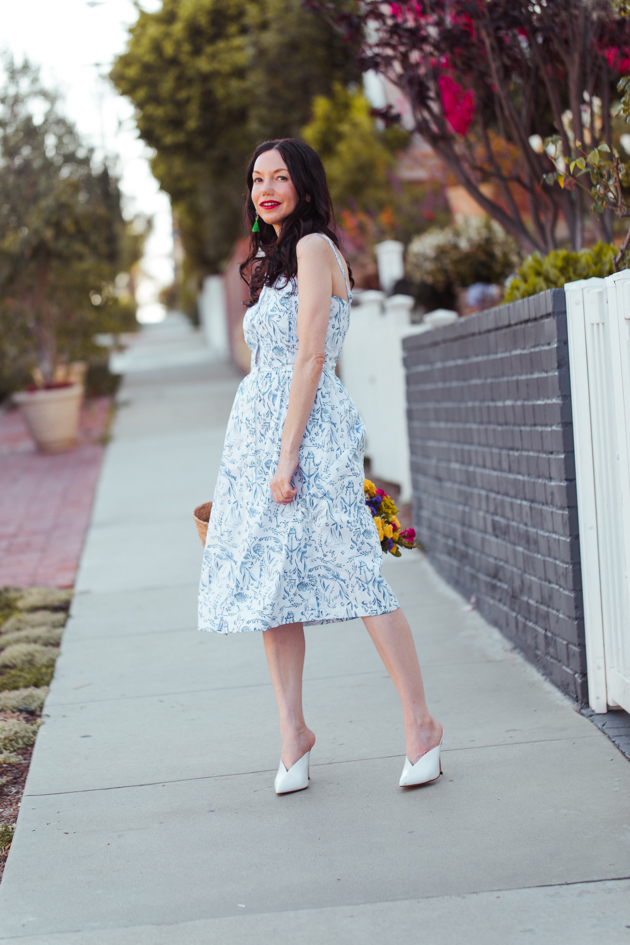 Happy Wednesday! I hope your week is off to a great start! I'm still recovering from a super busy weekend (did you catch my beach party on Instagram
stories
?) and a trip to the DMV yesterday. If you haven't been to the DMV lately, I highly recommend avoiding it at all costs. I found out after the fact that you can actually handle a lot of your DMV related paperwork at AAA if you're a member. Have any of you done this? Let me know, because I want to go the DMV again #never!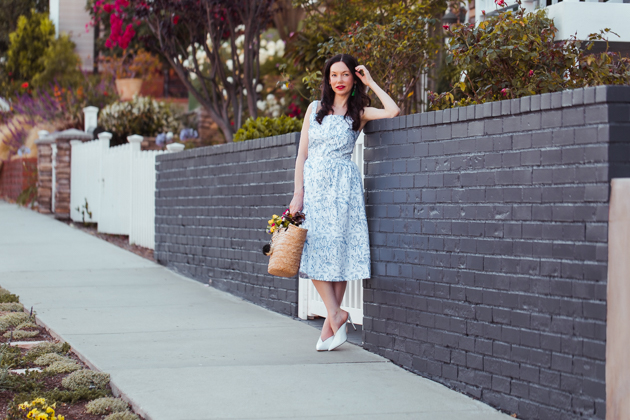 Thank you so much for reading!
xoxo,
Lisa
Let's be social!