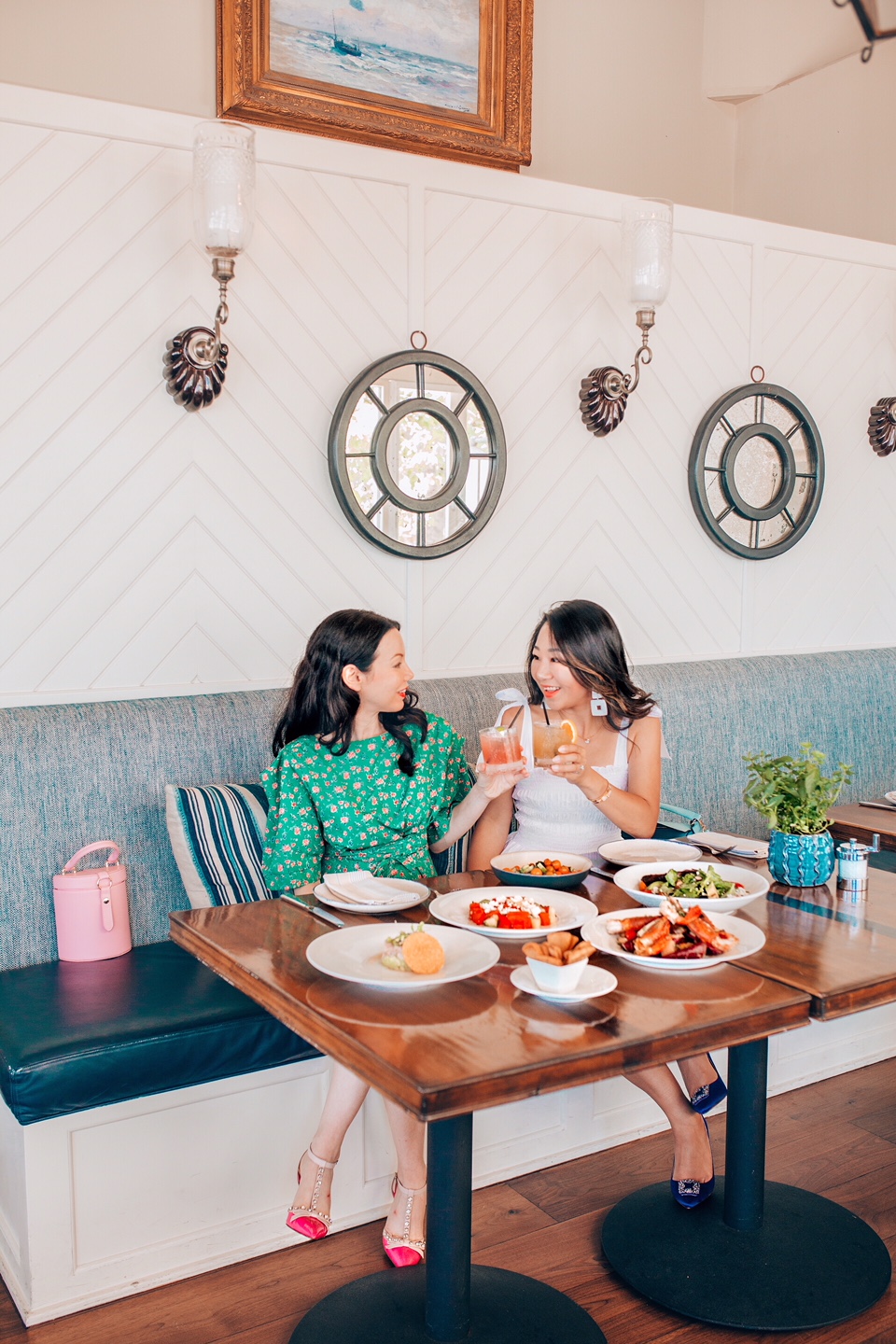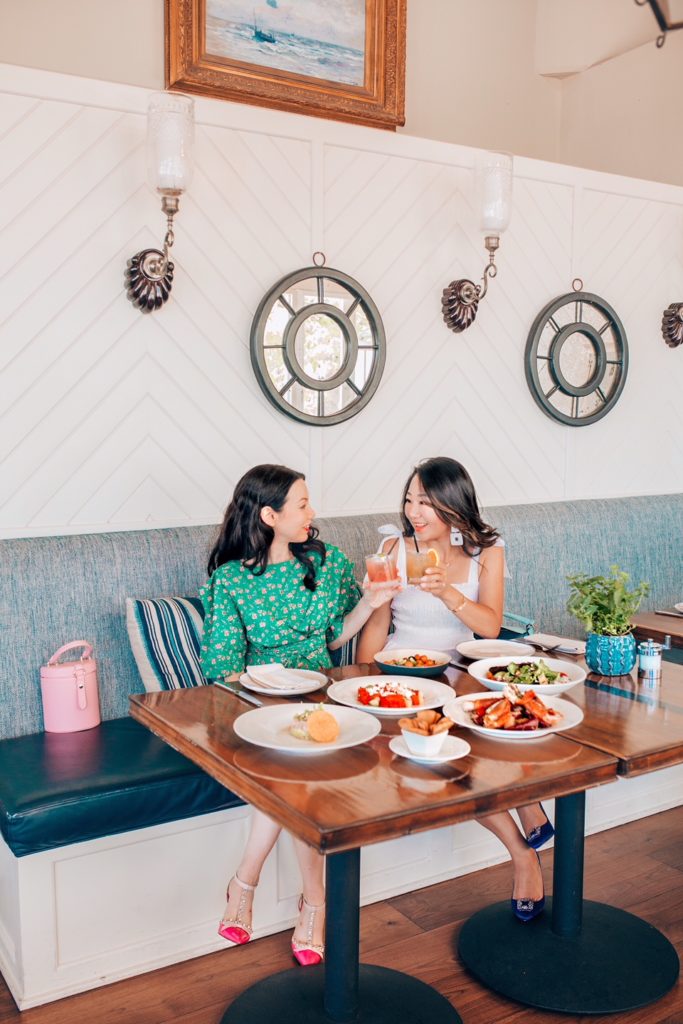 A couple of weeks ago
Sheree
(aka
my partner in blogging adventures
) invited me to join her for lunch at 1 Pico. The restaurant is located in the beautiful Shutters Hotel in Santa Monica and is one of Southern California's premiere beachfront dining destinations. 1 Pico recently launched a new culinary program under Chef David Almany (formerly of Osteria Mozza and Michelin-recommended Angeleno in Singapore). His coastal-Californian cuisine brings seasonal market-fresh fare to 1 Pico which goes hand-in-hand with the dreamy vacation-esque setting.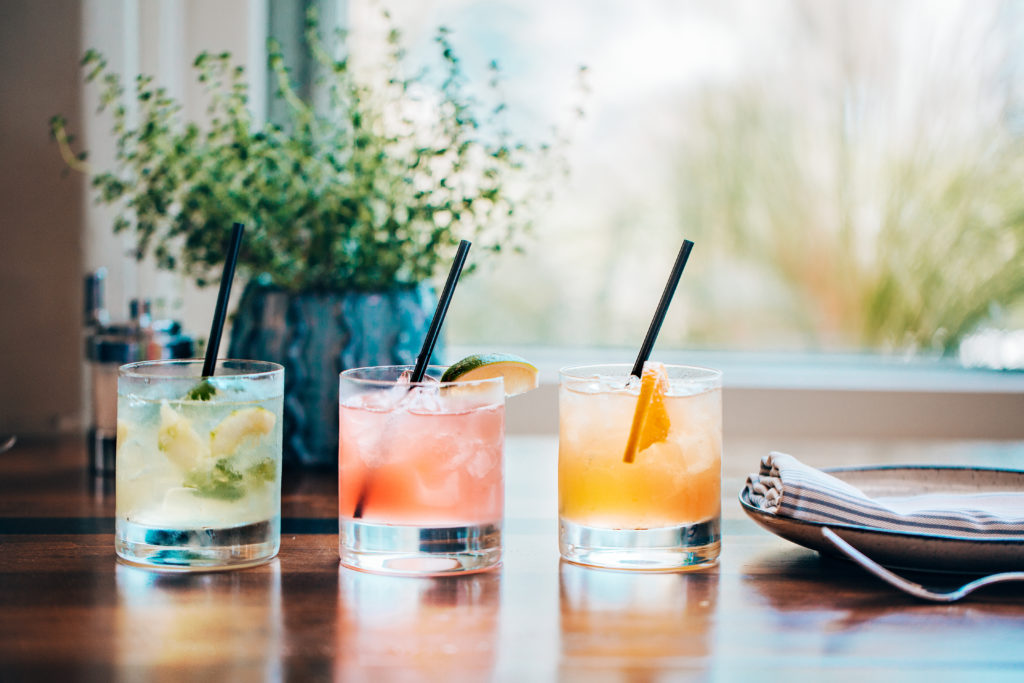 We started with a few of 1 Pico's signature cocktails. The menu offers a unique selection of specialty drinks and "Margaritas's on the Beach".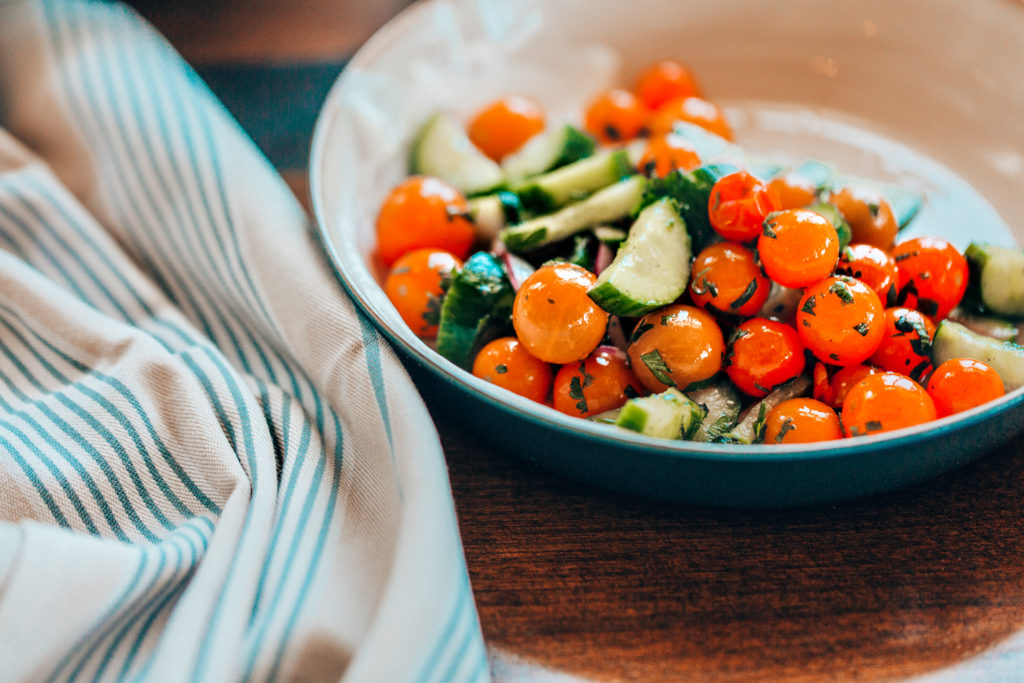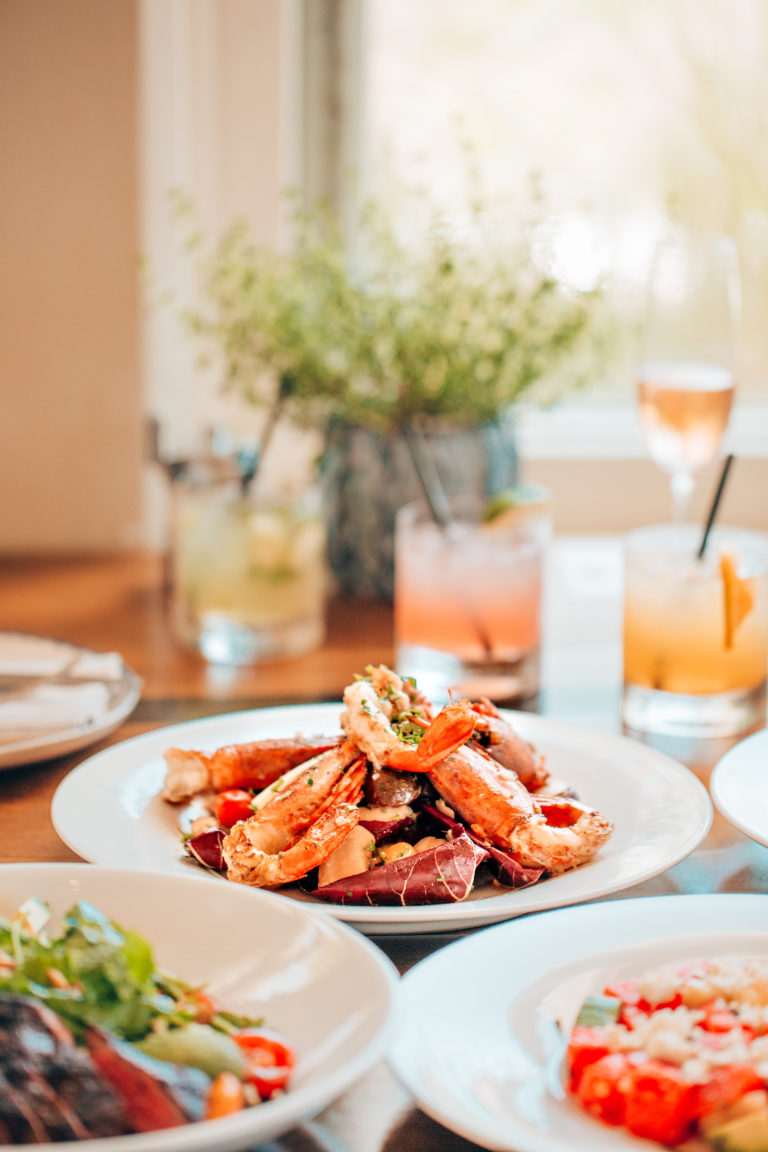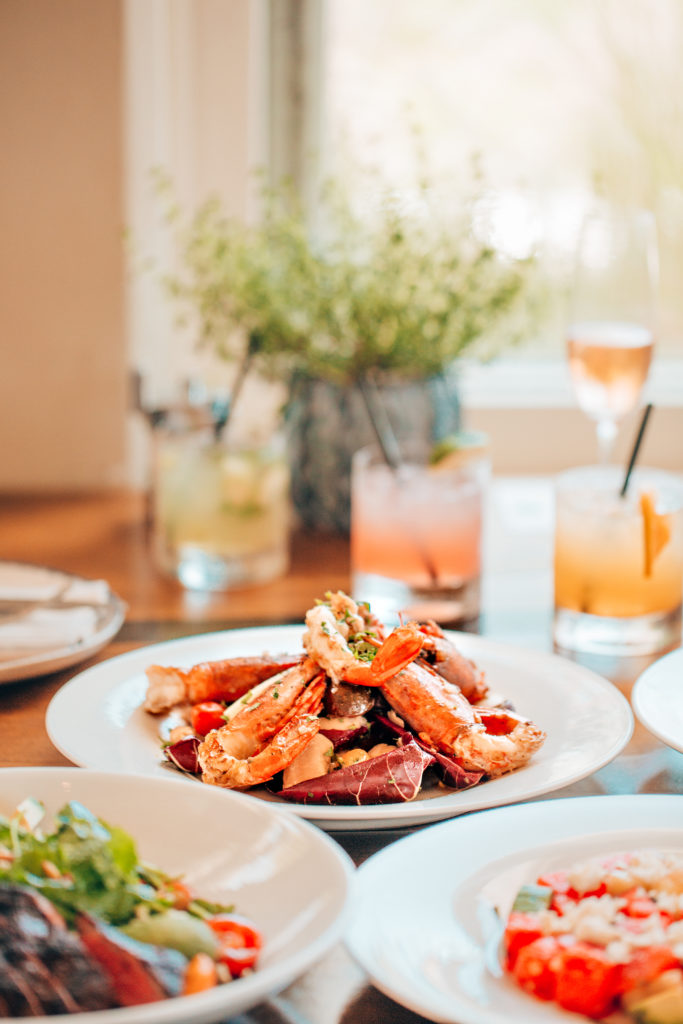 We then moved on to some of the menu's light and delicious seasonal Summer dishes. The menu is largely gluten-free friendly so I was one happy One Pico diner. 🙂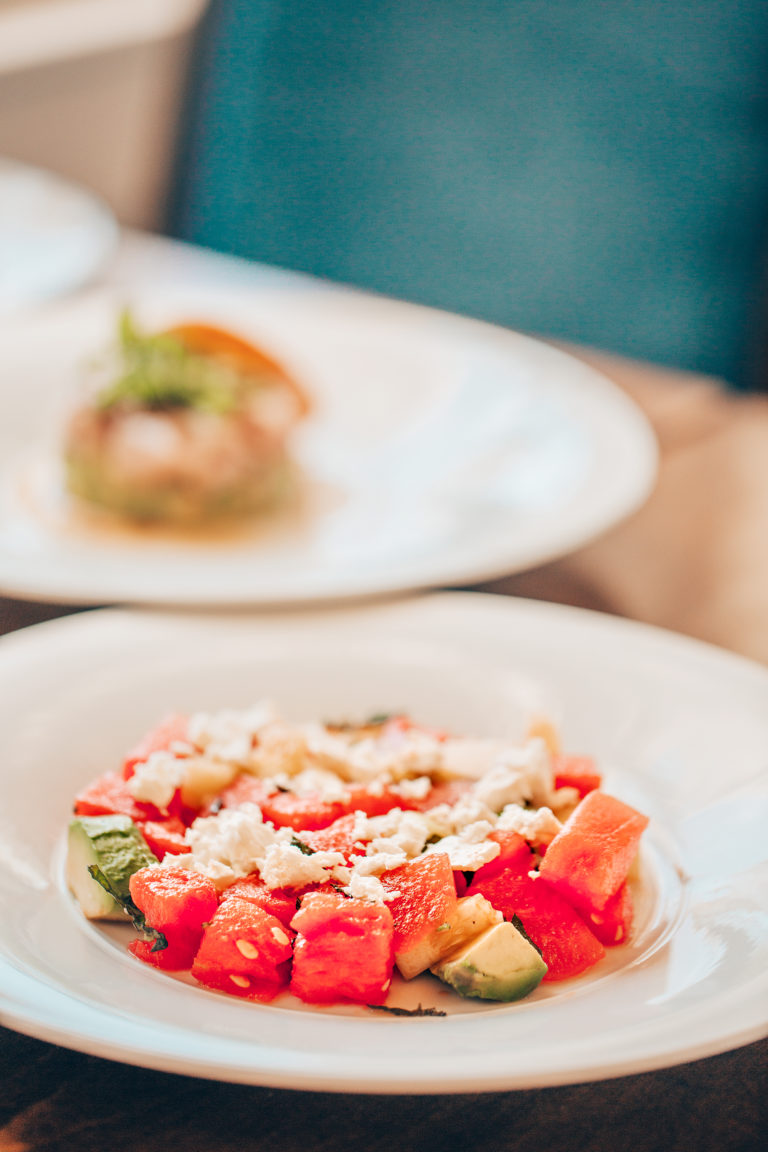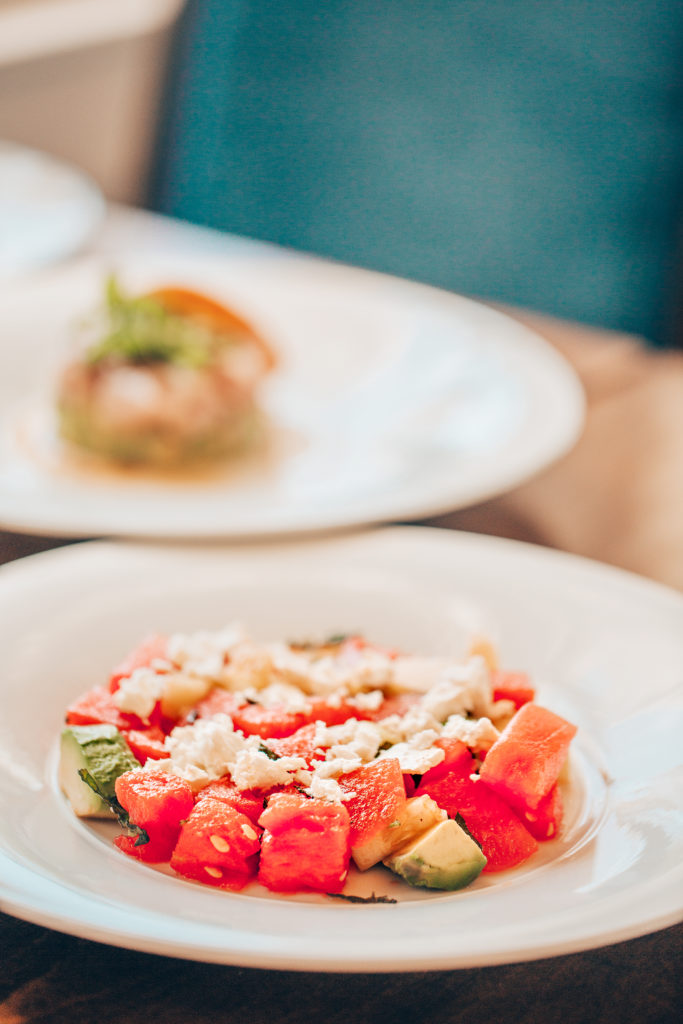 Watermelon Salad with avocado, cucumber, feta and micro mint.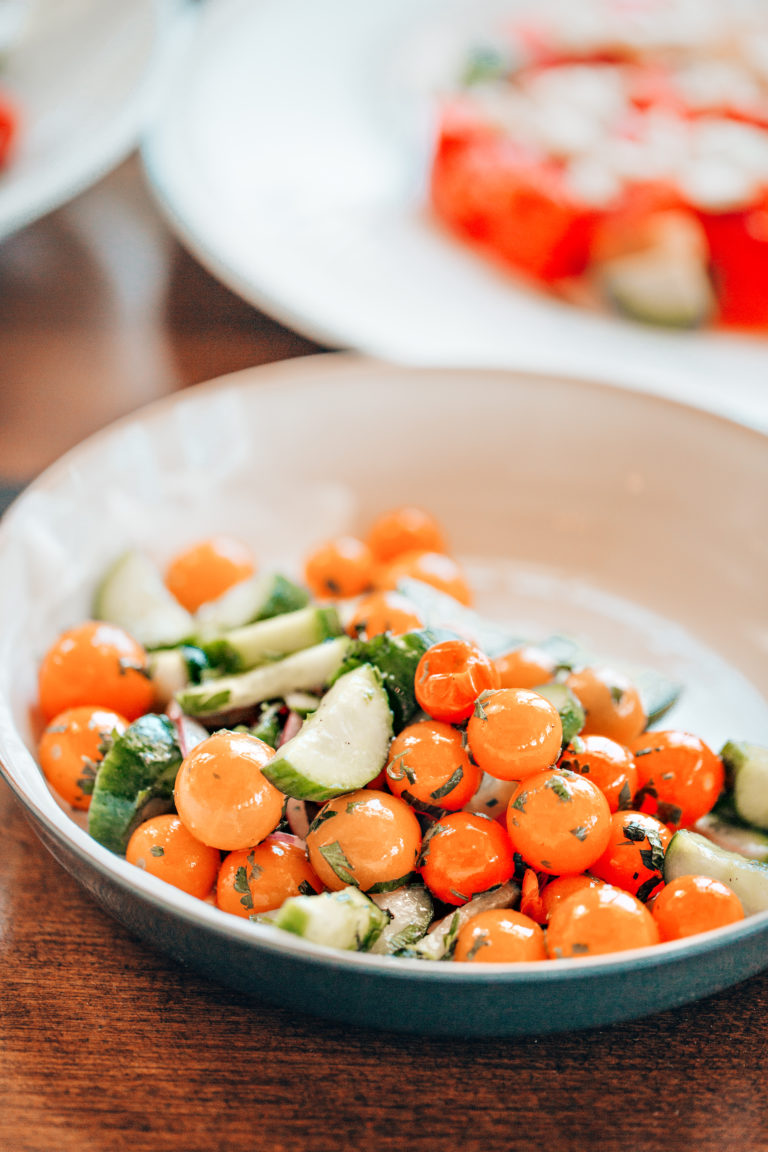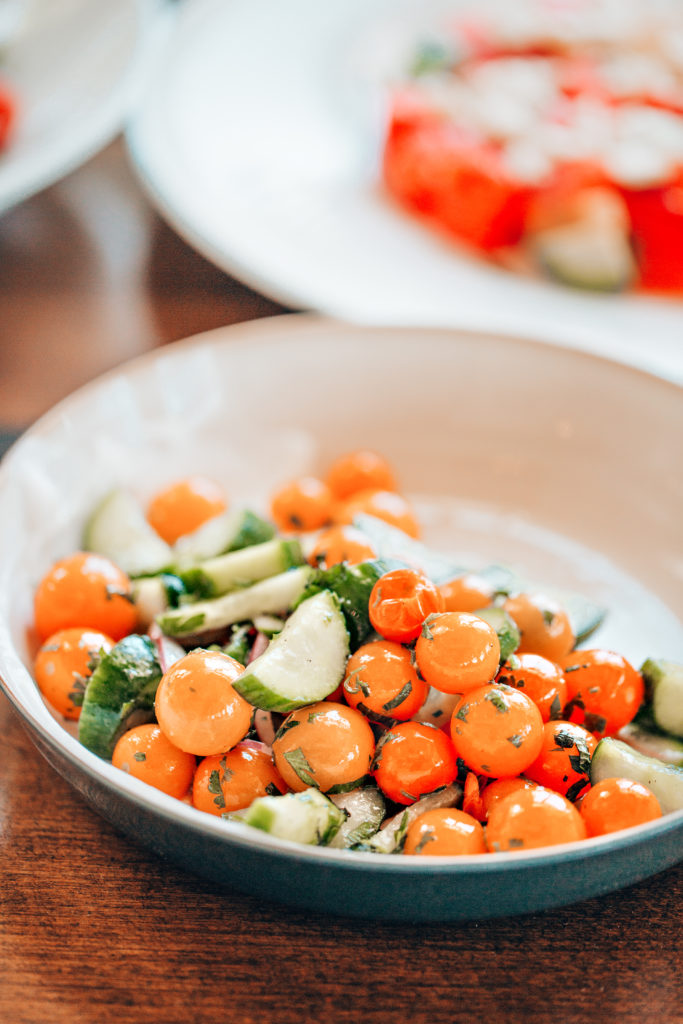 Sweet 100 Tomatoes with Persian cucumbers, red onion, mint, parsley, lemon, yogurt and pita chips.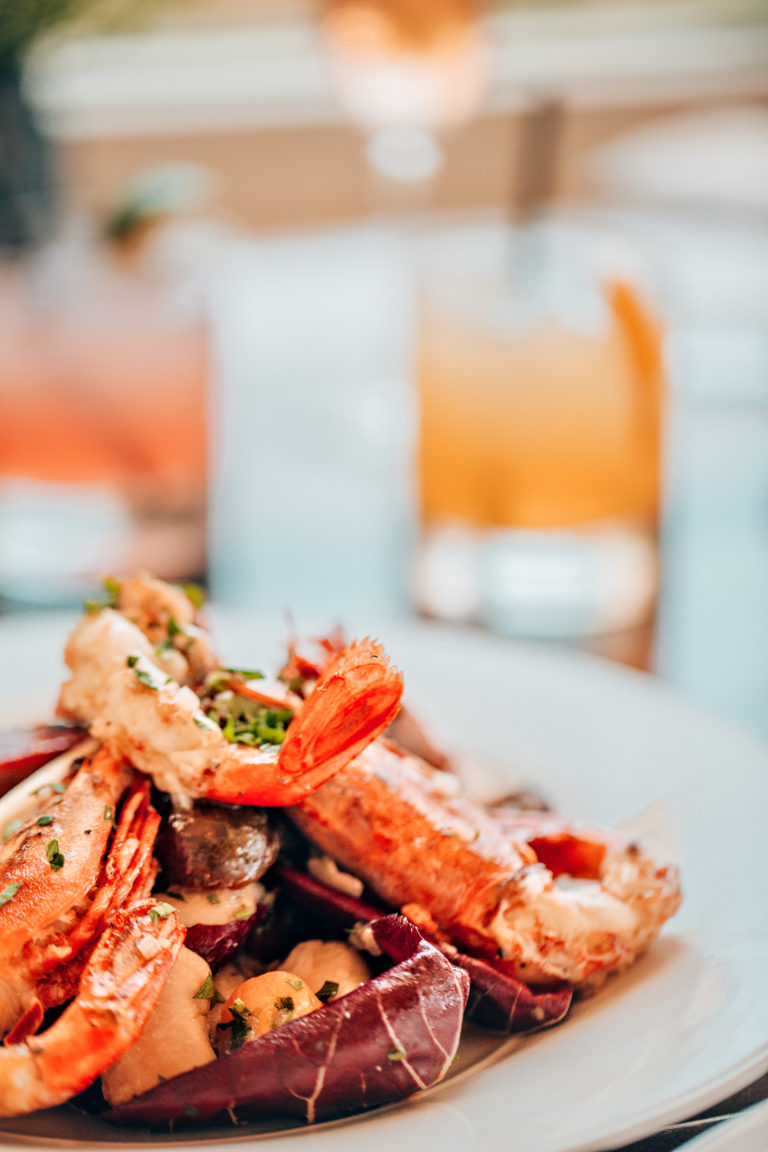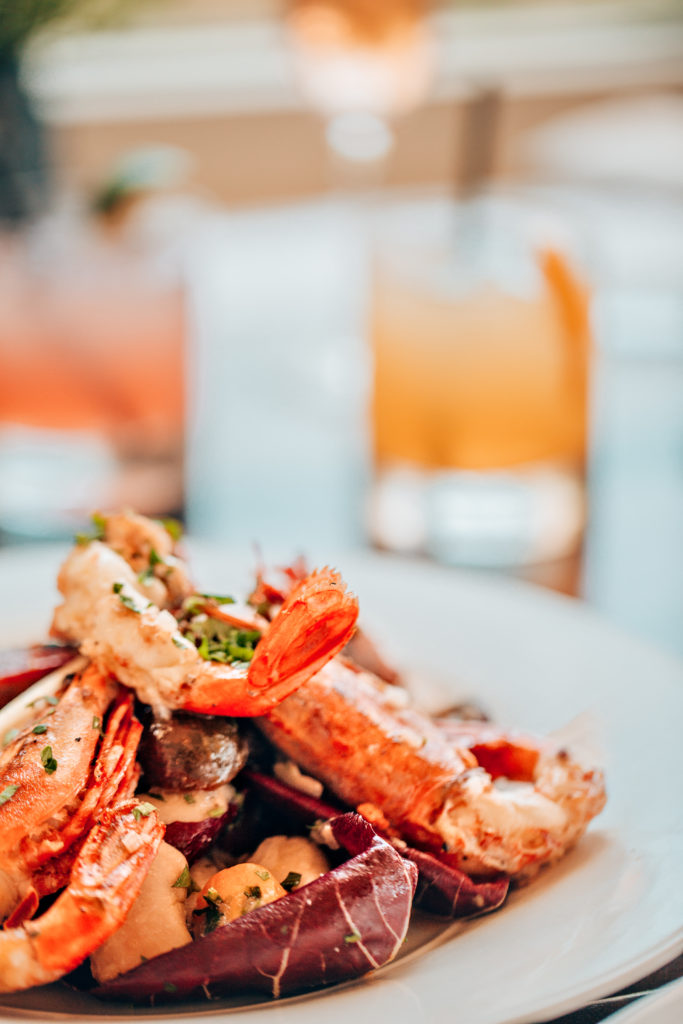 Grilled Prawns with white beans, rosemary, garlic, radicchio, olives and cherry tomatoes.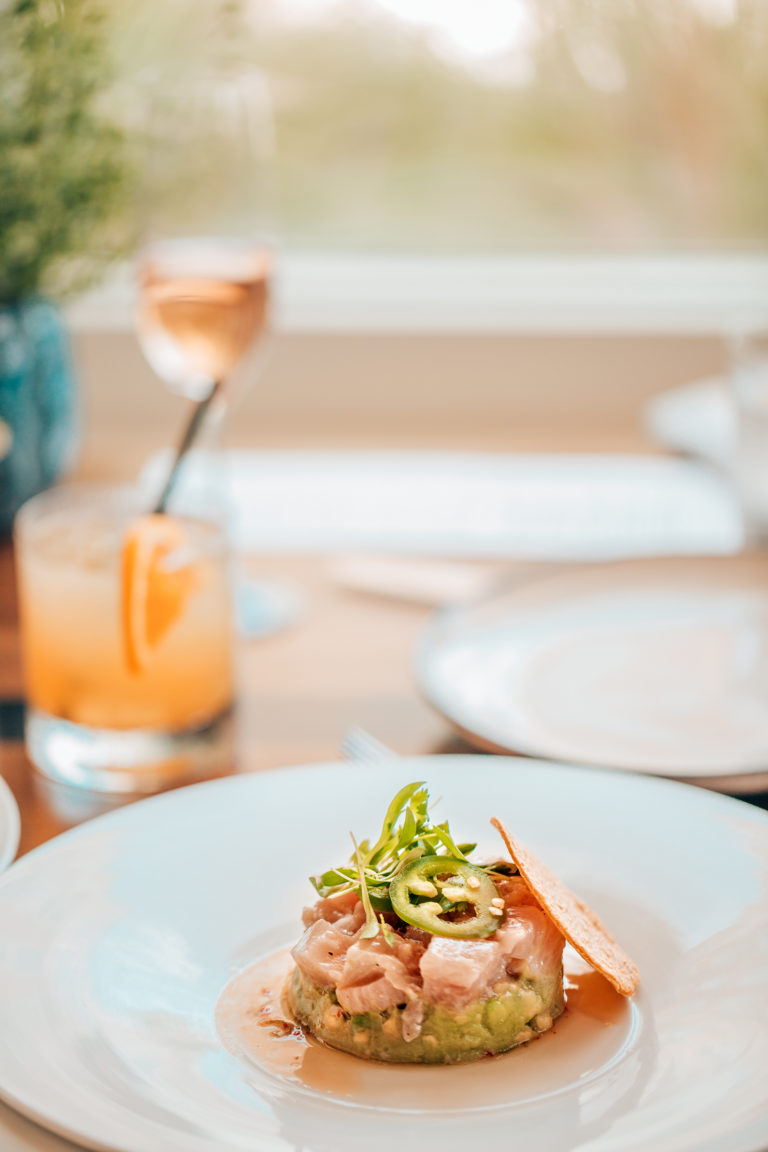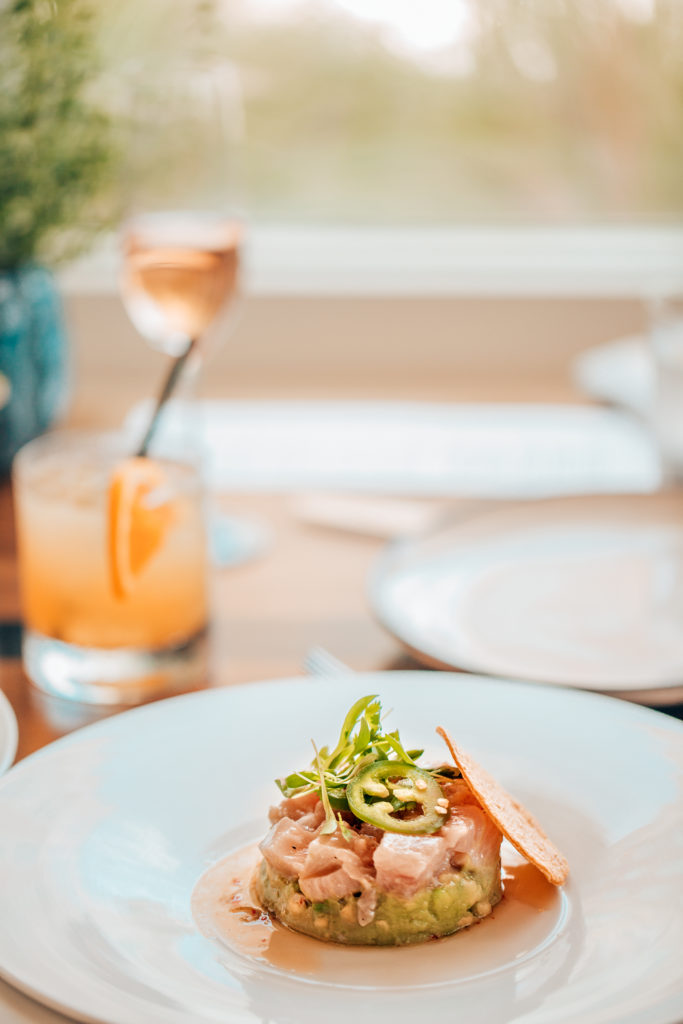 The Hamachi Tartar with avocado and chili lime vinaigrette was definitely my favorite dish of the afternoon. I'd order it again in a heartbeat.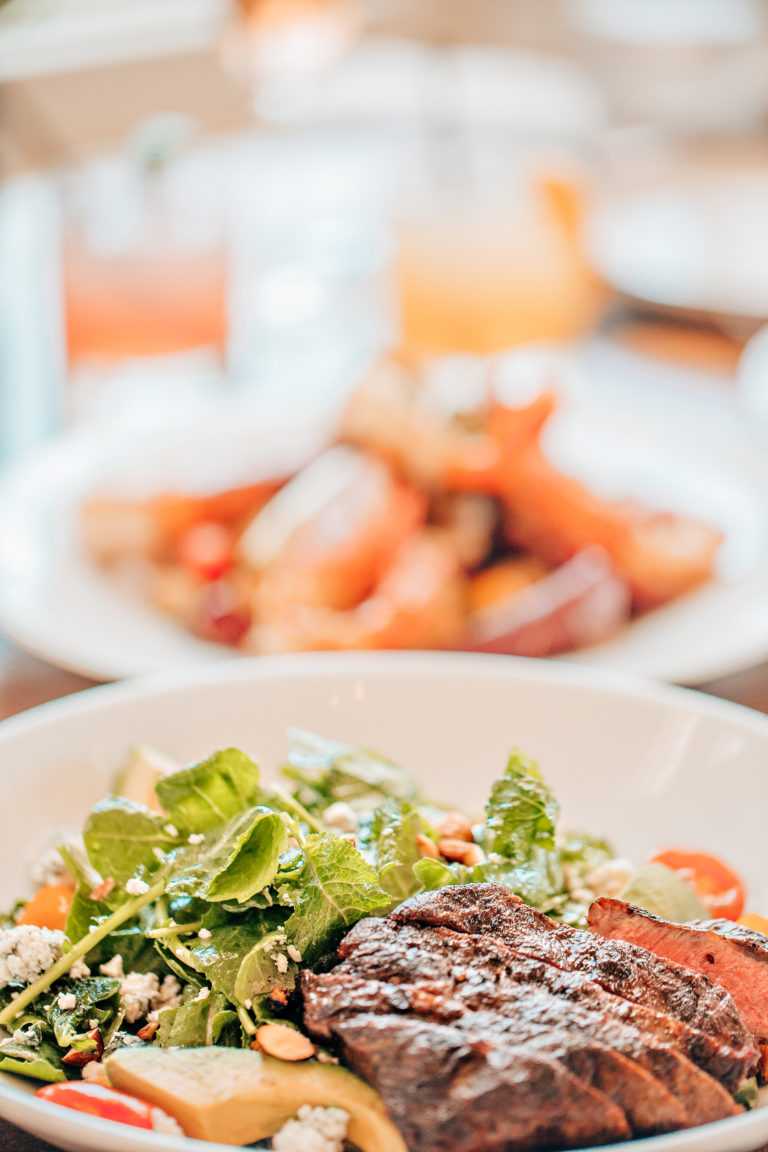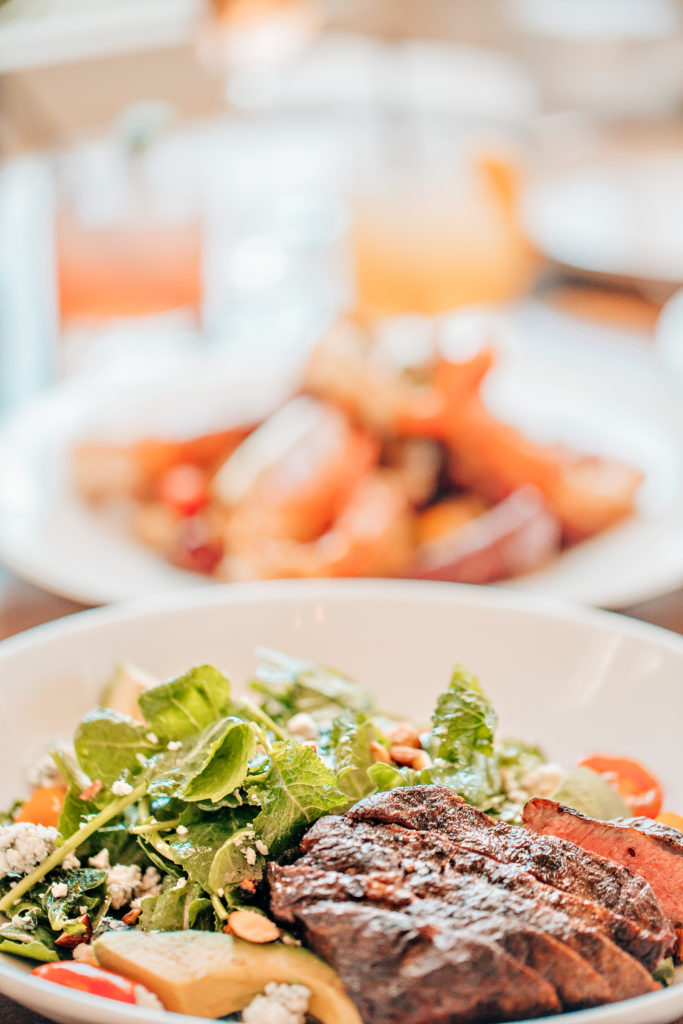 Grilled Prime Steak Cobb with baby kale, gorgonzola, almonds, red onion, avocado, eggs and tomato.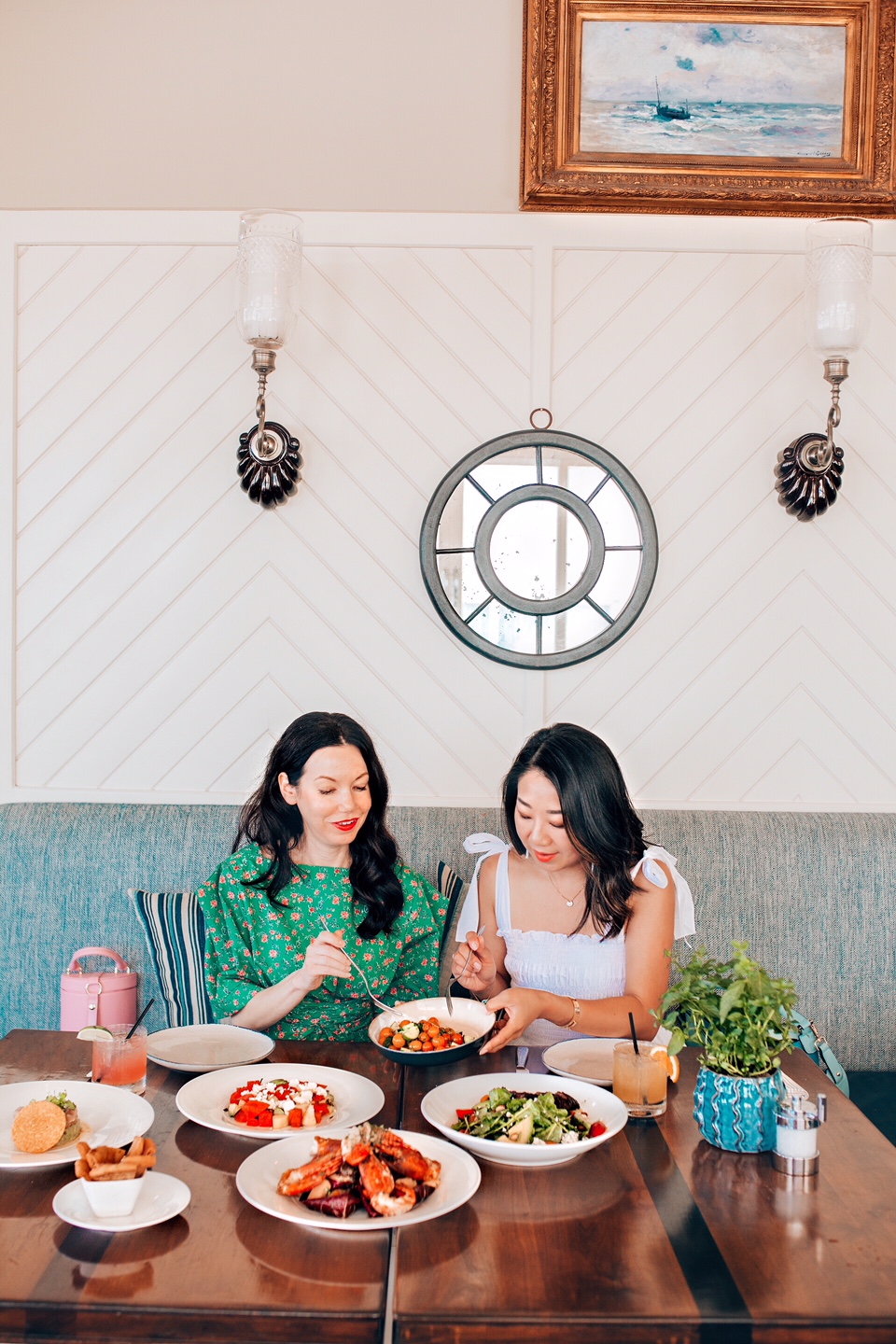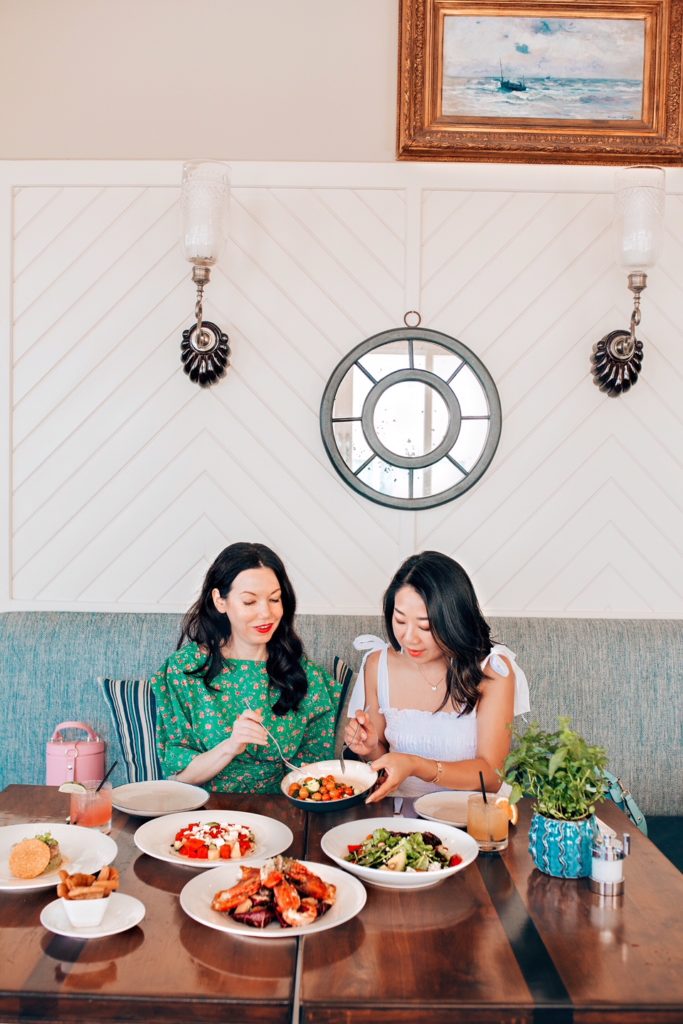 Never one to pass up a girls afternoon out, I always have the best time with this fun and fashionable babe. Whoever thinks bloggers don't actually eat the food we shoot has clearly never dined with the two of us.  I had actually never been to this gorgeous hotel restaurant before (in spite of my life long Angeleno status), but I'll most certainly be back after our delightful lunch experience. Also, in case you're from LA and wondering (aka worried) about the parking situation like I was, 1 Pico's valet makes it a breeze. 🙂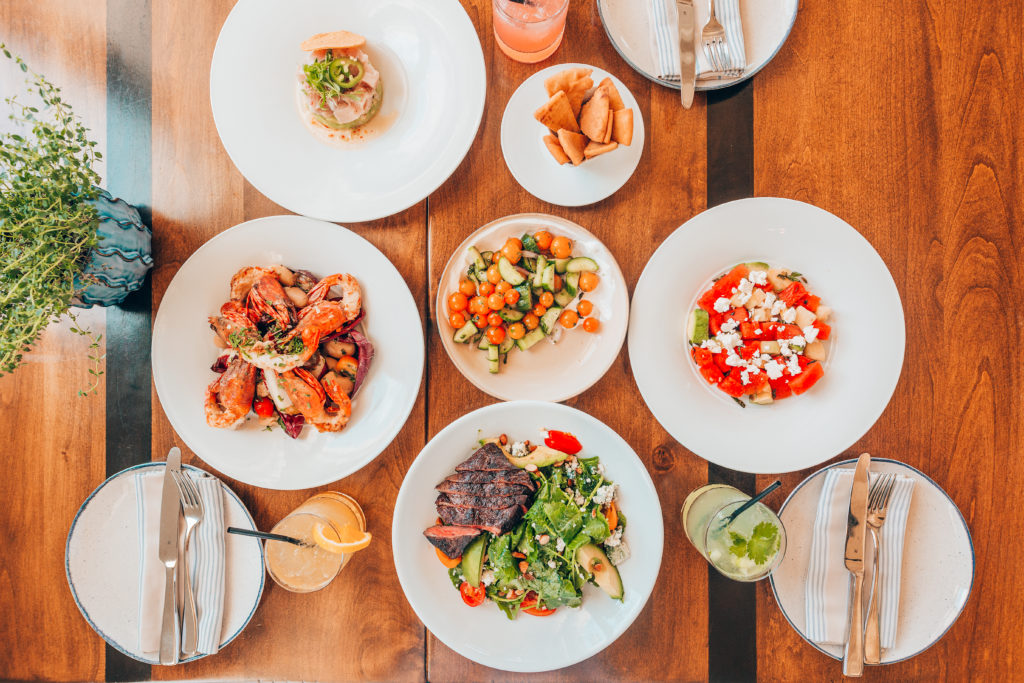 You can visit 1 Pico at Shutters Hotel, 1 Pico Blvd., Santa Monica, CA 90405
Lunch is offered Monday-Friday from 11:30 am to 2 pm. Dinner served nightly from 6 pm to 10 pm. Saturday and Sunday brunch from 10 am to 3 pm.
Reservations
recommended.