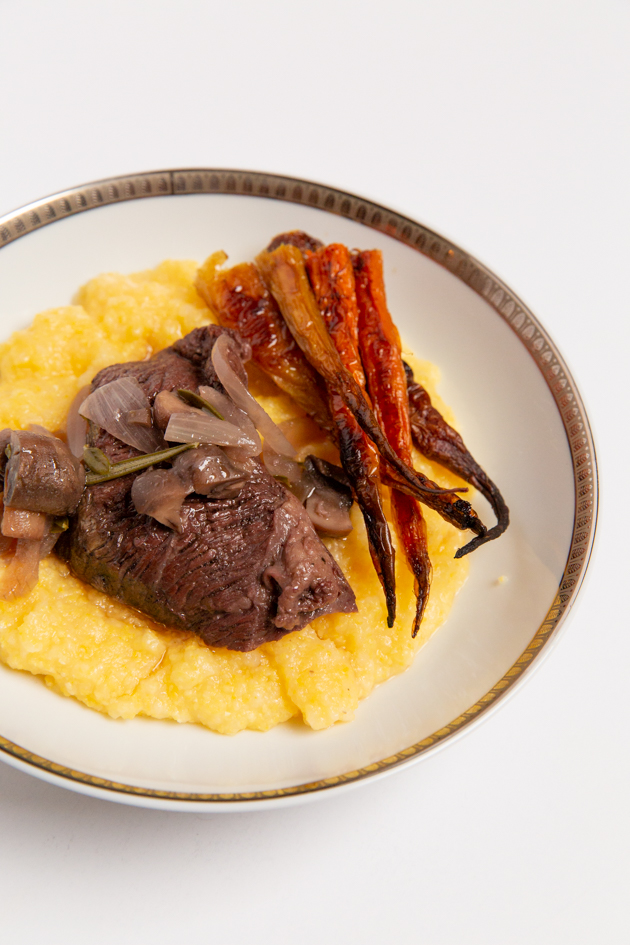 Comfort food season is in full swing, but that doesn't mean compromising on nutrient-dense recipes. I threw together this Grass-Fed Pot Roast with Polenta and Roasted Carrots for my pre-
Halloween Dinner Party
and I'm so excited to share this delicious Fall recipe. There's just nothing like the aroma of a savory meal on a gloomy day and this grass-fed beef and creamy polenta recipe is sure to warm your heart and soul.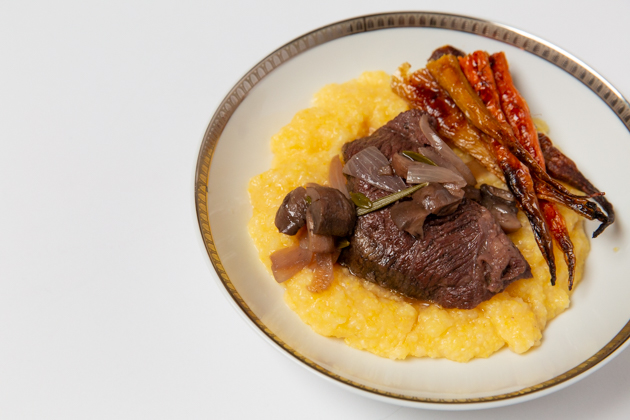 What you will need:
To make the Pot Roast:
2 lbs. Boneless grass-fed chuck roast
2-3 Shallots finely sliced
2 Cups Cremini or Baby Bella mushrooms sliced
2-3 Cloves minced garlic
1 1/2 Cups dry red wine
A few sprigs of fresh Thyme
A few sprigs of fresh Rosemary
Sea salt and freshly ground pepper to taste
To make the Polenta:
6 to 8 cups water
Sea Salt
To make the Roasted Carrots:
2 Bunches of Rainbow Carrots
Extra Virgin Olive Oil
Sea Salt
**Use organic ingredients where possible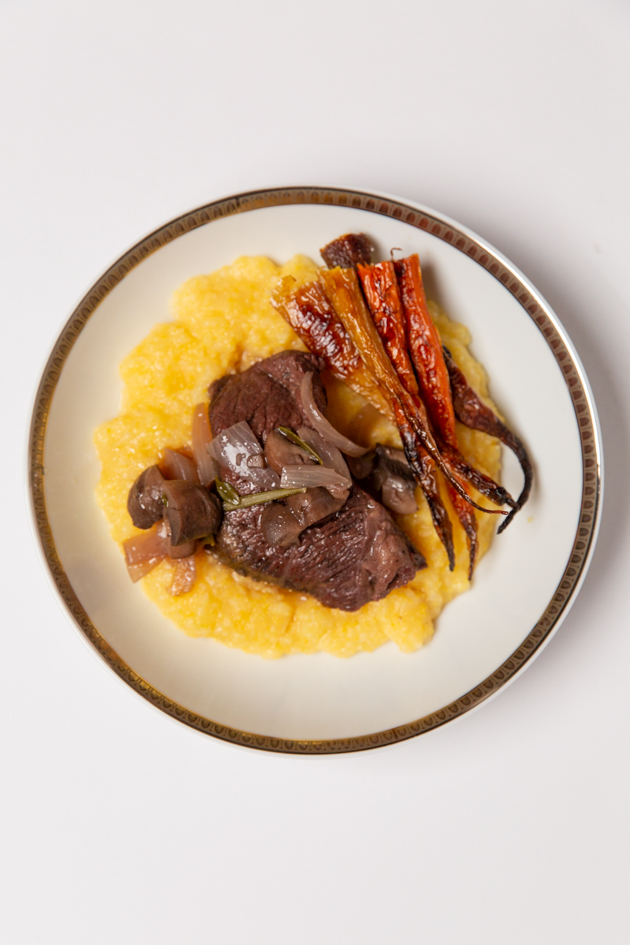 Pre-heat the oven to 275 degrees. Generously season the chuck roast with the sea salt and pepper. Sear the roast in a large
Dutch Oven
a few minutes on each side and remove from heat. I used Ghee for this, but butter or olive oil will also work. Add the remaining ingredients and cover. Transfer the Dutch Oven to your pre-heated oven and cook for 1 1/2 to 2 hours.
While the roast is cooking, rinse the carrots (no need to peel) and place on a baking sheet or
shallow pan
. Generously drizzle the carrots with olive oil and sprinkle with sea salt (I like to roll them around a bit to coat). I use my second oven for this and pre-heat to 400 degrees and then cook for 30 to 45 minutes until soft and slightly browned. If you don't have a second oven you can place on the bottom rack of your main oven. I imagine it would take the full hour and a half to cook at the lower temperature.
The polenta is the last thing to cook as it takes merely minutes to prepare. Slice the pre-made polenta and place in a saucepan. Add water and cook over medium heat stirring constantly with a whisk or wooden spoon until polenta and water are thoroughly combined. Add sea salt and ghee to taste and stir until thoroughly combined and heated.
Place a layer of the Polenta on each plate and top with the pot roast and roasted carrots. Serve immediately.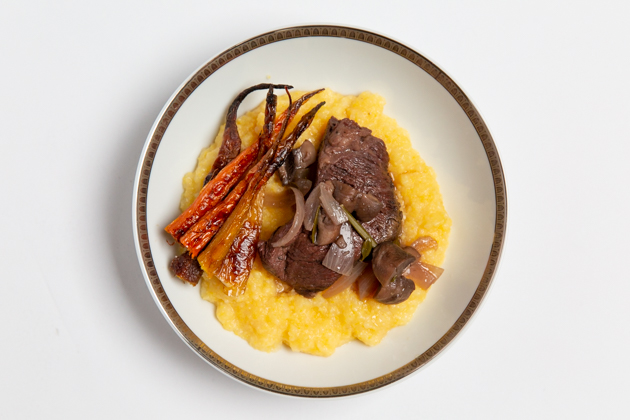 Do you have any special holiday recipes? Please share your favorite comfort foods in the comments below and let me know what you think of this grass-fed pot roast with polenta.
Thank you so much for stopping by.
xoxo,
Lisa
Let's be social!