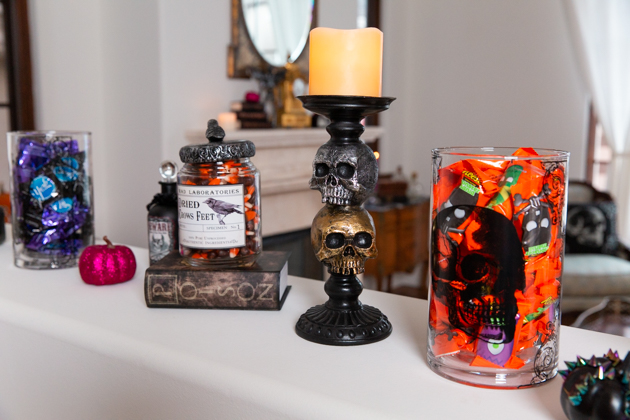 The end of the month is near and I wanted to share a little Halloween décor inspiration. I'm calling this post "How to Haunt the Halls on a Budget" because the hubby would have killed me if I went too crazy with Halloween decorations… He's only in it for the candy. 🙂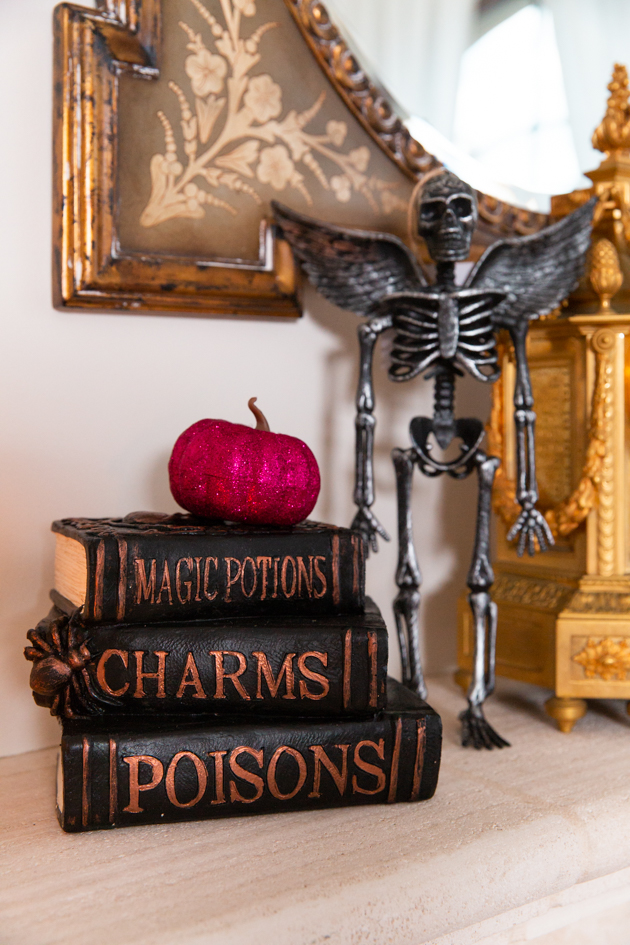 Halloween is such a fun holiday to decorate for. There are just so many different themes you can choose from graveyards, crime scene, ghosts, pirates, monsters… the list goes on and on. The thing that's so much fun about this holiday is the sense of humor behind it all. I found myself jumping in fright at Party City when the sound of a spooky laugh startled me, only to crack myself up when I realized I had been fooled!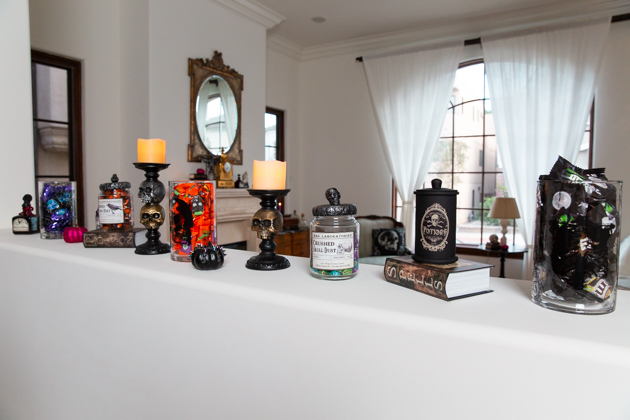 If you've happened to read any of my previous holiday décor posts, you might already know how much I love
decorating with candy
. I found the cutest apothecary jars at
Michaels
and created a poison themed candy buffet. Mister Pretty Little Shopper thinks the "dried crows feet" and "crushed skull dust" jars make our house look like Hogwarts, but I've noticed he keeps stopping by for bat shaped peppermint patty's. The Spell and Poison books also open, so they can be used as candy holders as well. Maybe I'll hide some, so we still have something left for the trick or treaters.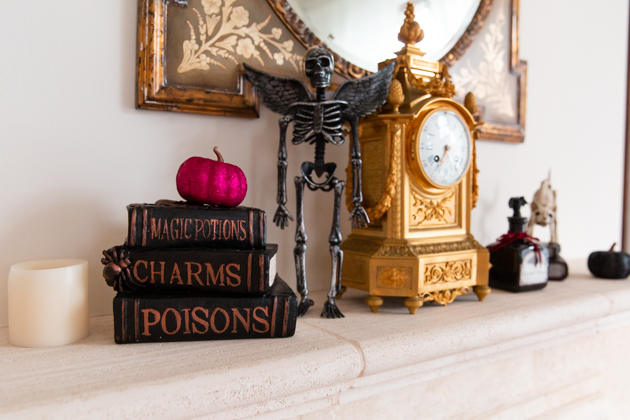 I found the mini glitter pumpkins and skeleton angel at the
99 Cents Only
store. They have so many great steals including the pumpkin decals below.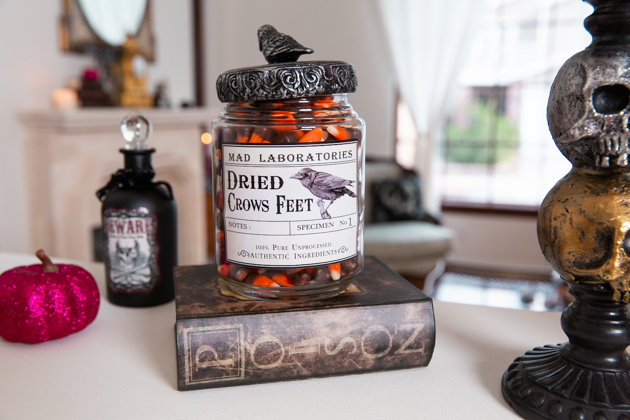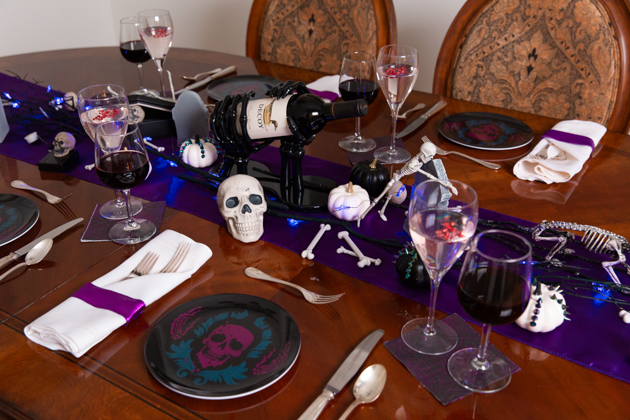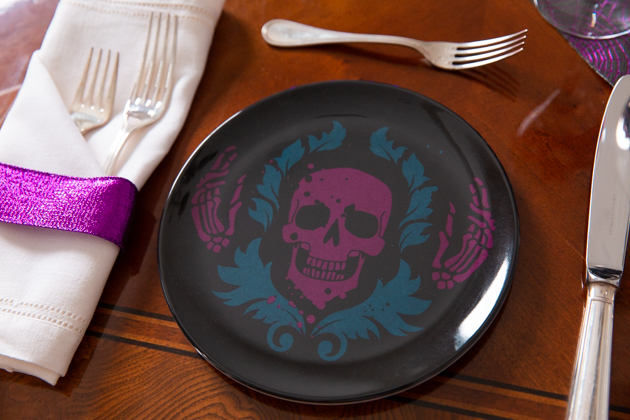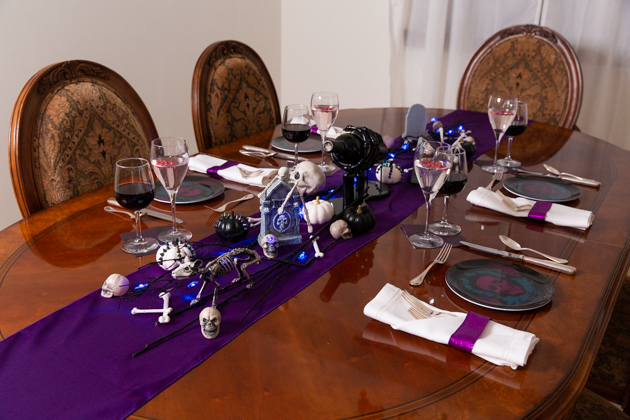 Shop Halloween Tablescapes: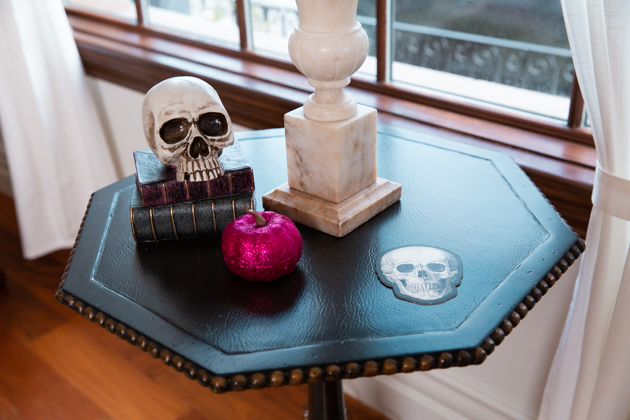 Shop Halloween Décor: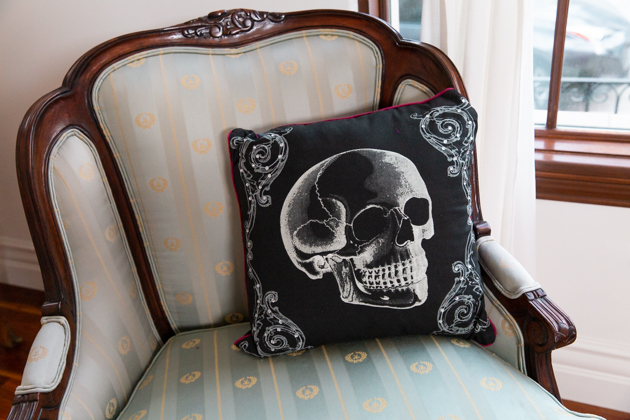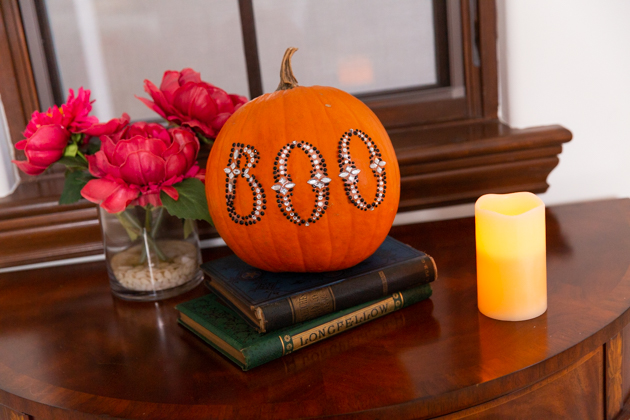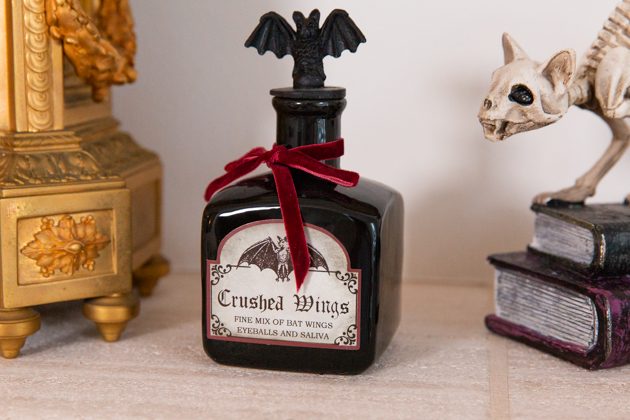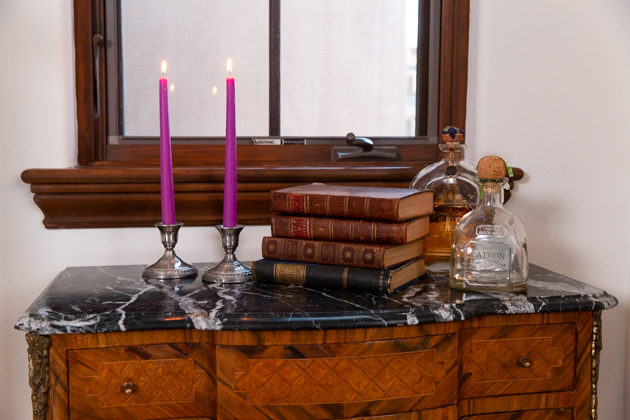 I filled out the room with some books and tequila bottles and added
purple candles
to pull together the Halloween color scheme.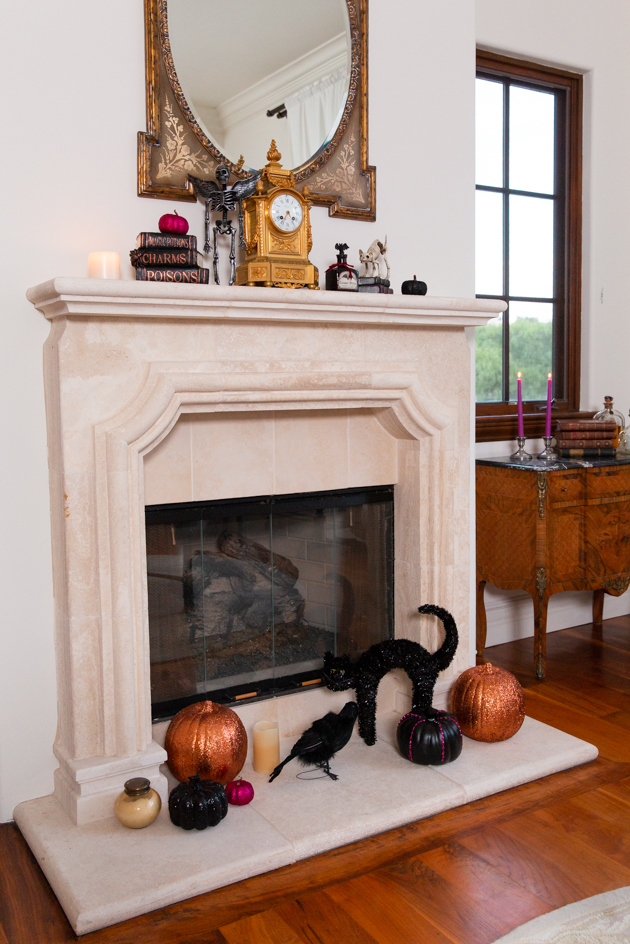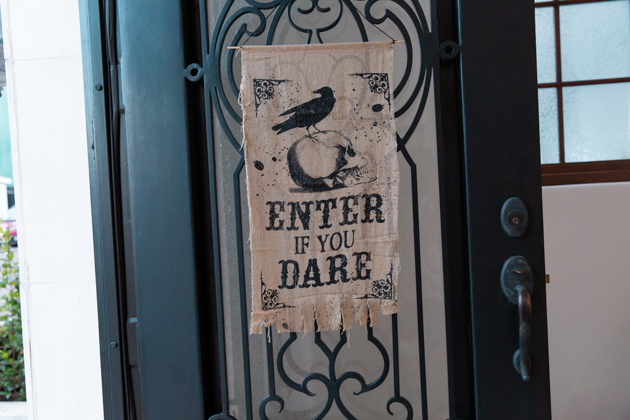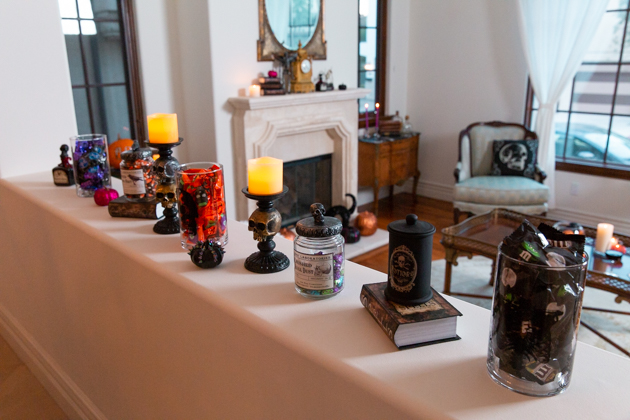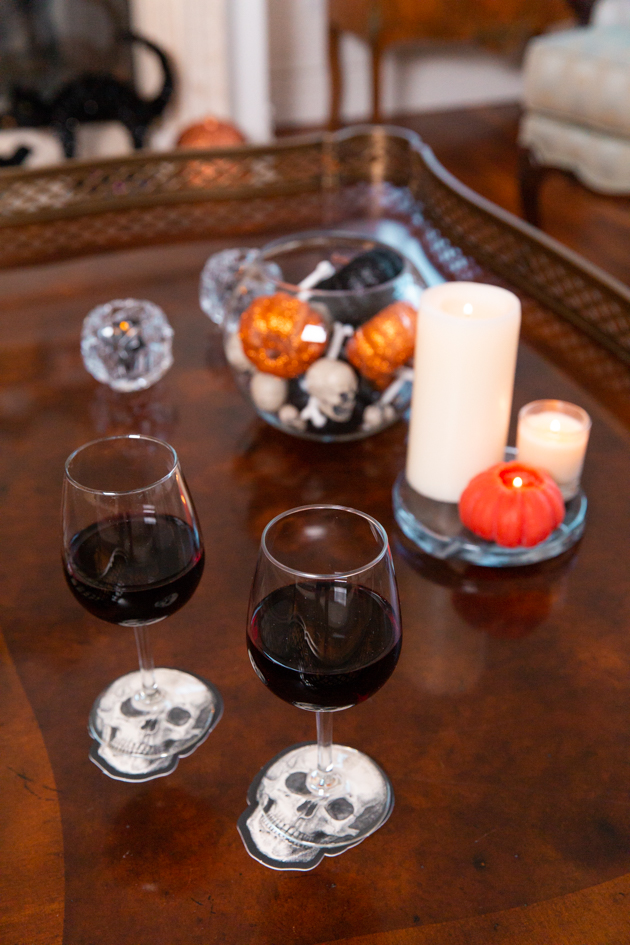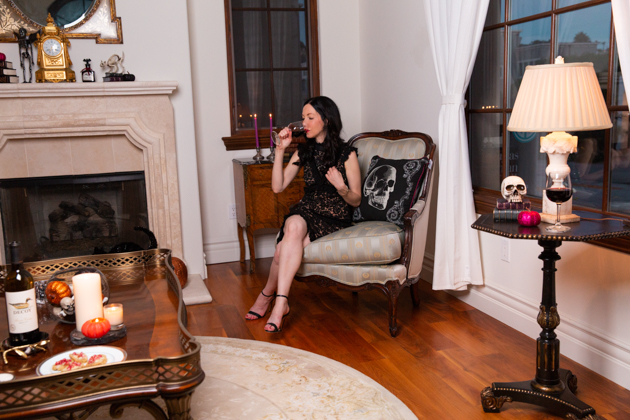 Getting into the Halloween spirits! 🙂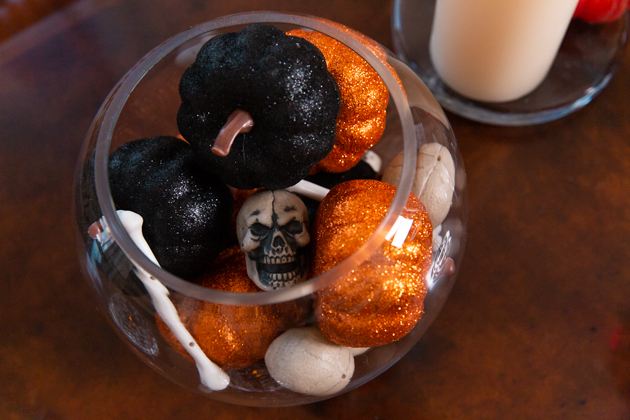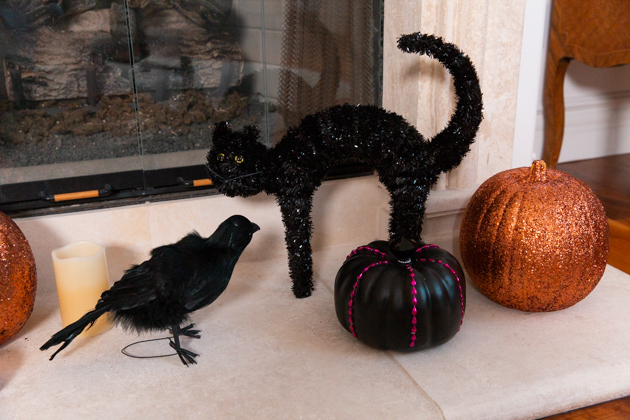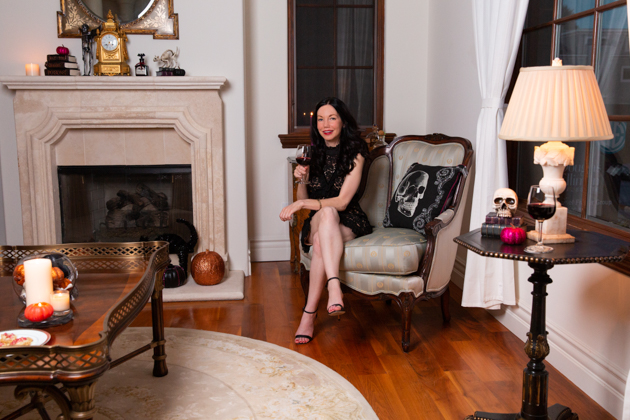 What do you have planned this Halloween? Please share your Halloween décor inspiration and costumes in the comments below or tag me on Instagram
@lisavmorgan
.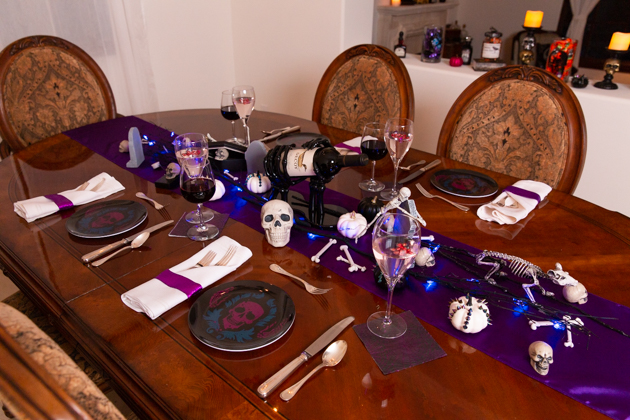 Thank you so much for reading!
xoxo,
Lisa
Let's be social!